3 Ways to See Fall Foliage in Allegany County

You clicked on this article because you want to find the most scenic leaf-peeping spots in Maryland, right? Search no further than the Allegany County corridor. The neck of land nestled in Maryland's Western panhandle is one of the best fall destinations in the country, according to USA Today (and anyone who has ever visited).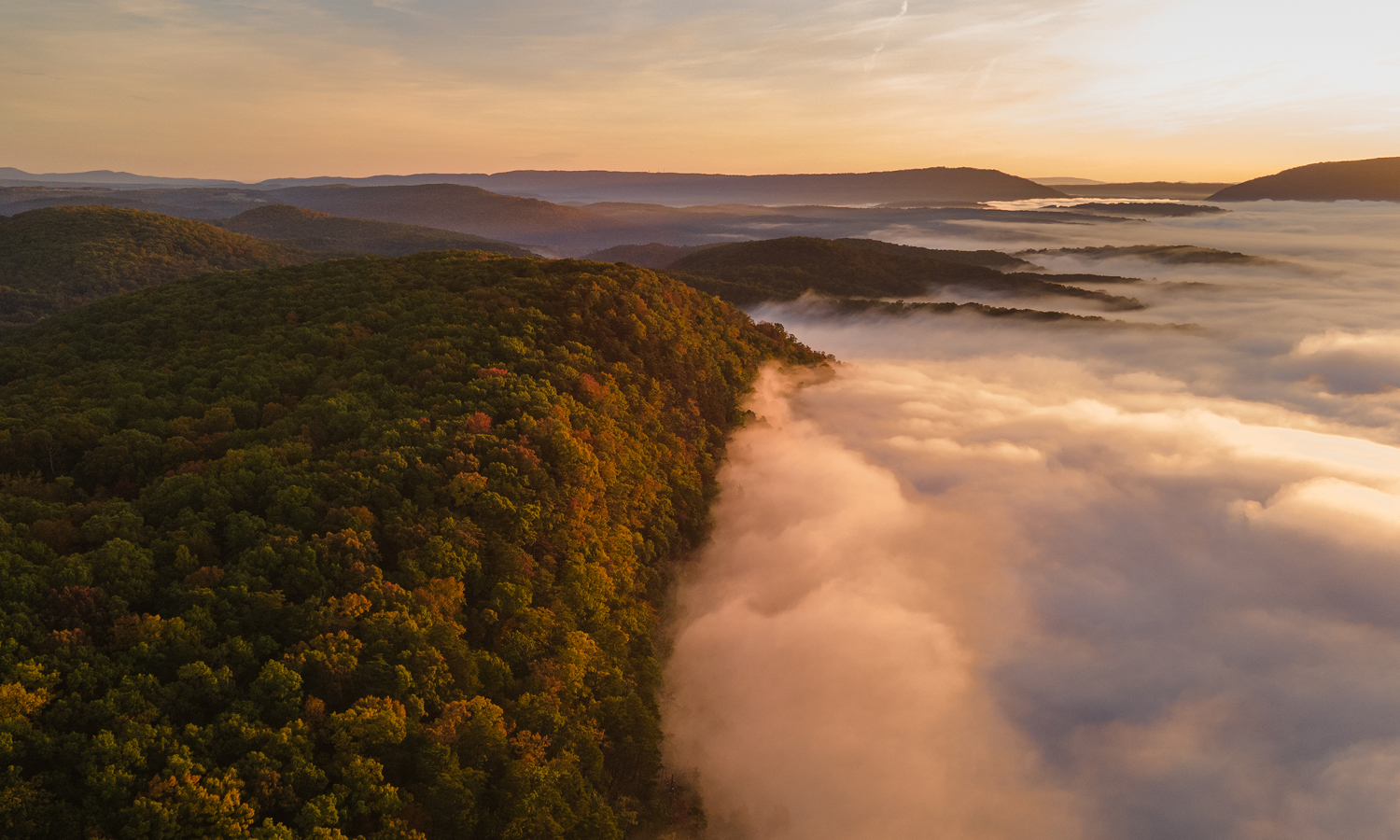 Scroll through to scout three ways to maximize your time in the ochre-hued "Mountain Side of Maryland."
Pedal the Great Allegheny Passage Trail
Got a yen for a long fall bike ride? The Maryland section of the 150-mile-long Great Allegheny Passage trail (GAP for short) is one of America's premier rail trail destinations. The views along this internationally recognized bike trail are near perfection.
From Cumberland (mile marker 0), the GAP winds up through 16 miles of utopian mountain and creek scenery to Frostburg. Cycle (or hike!) the gently graded, multi-use trail past landmarks like the Narrows and through the Brush Tunnel under Piney Mountain. The path—a repurposed rail bed covered in smooth, crushed limestone—is free from traffic and motorized vehicles. 
Following the GAP is straightforward. Road crossings are minimal, and signage is clearly visible. The GAP trail website is an easy-to-use resource for planning your excursion and scoping out amenities along the way. 
A fun fact for all of you word nerds out there: Allegheny is the early French spelling; Allegany is the early English spelling. Both are derived from the local Lenape word oolikhanna, which means 'beautiful stream.'
Rail Bike with Tracks and Yaks
If biking or hiking the Great Allegheny Passage isn't your jam, try pedaling a rail bike alongside the trail! A rail bike is like a recumbent bike adapted to ride railroad tracks. Picture a customized chassis outrigged with seating that rolls easily along the rails.
Tracks and Yaks, Maryland's only rail bike operator, offers rail bike excursions departing from the historic Frostburg train depot.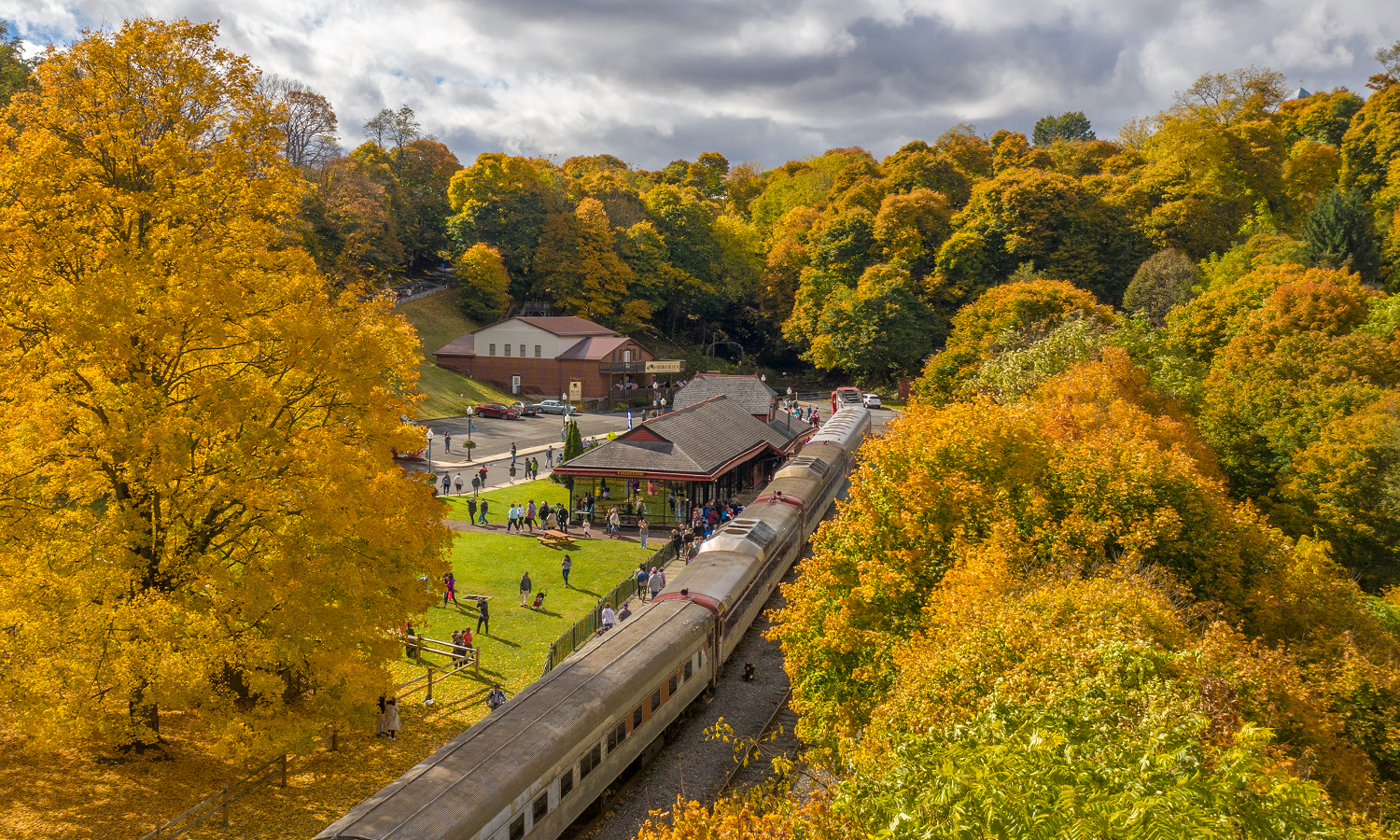 The company offers one-way excursions of various distances, all of which take you along the Western Maryland Scenic Railroad tracks as you delight in passing scenery. At the end of the ride, a shuttle bus brings you back to your starting point in Frostburg.
Rail biking is comfortable, relaxing, and safe for all ages and abilities. Think of it as a super chill (and mostly downhill) roller coaster with awesome views. Don't worry—rail bike excursions are timed to share the track with the Western Maryland Scenic Railroad!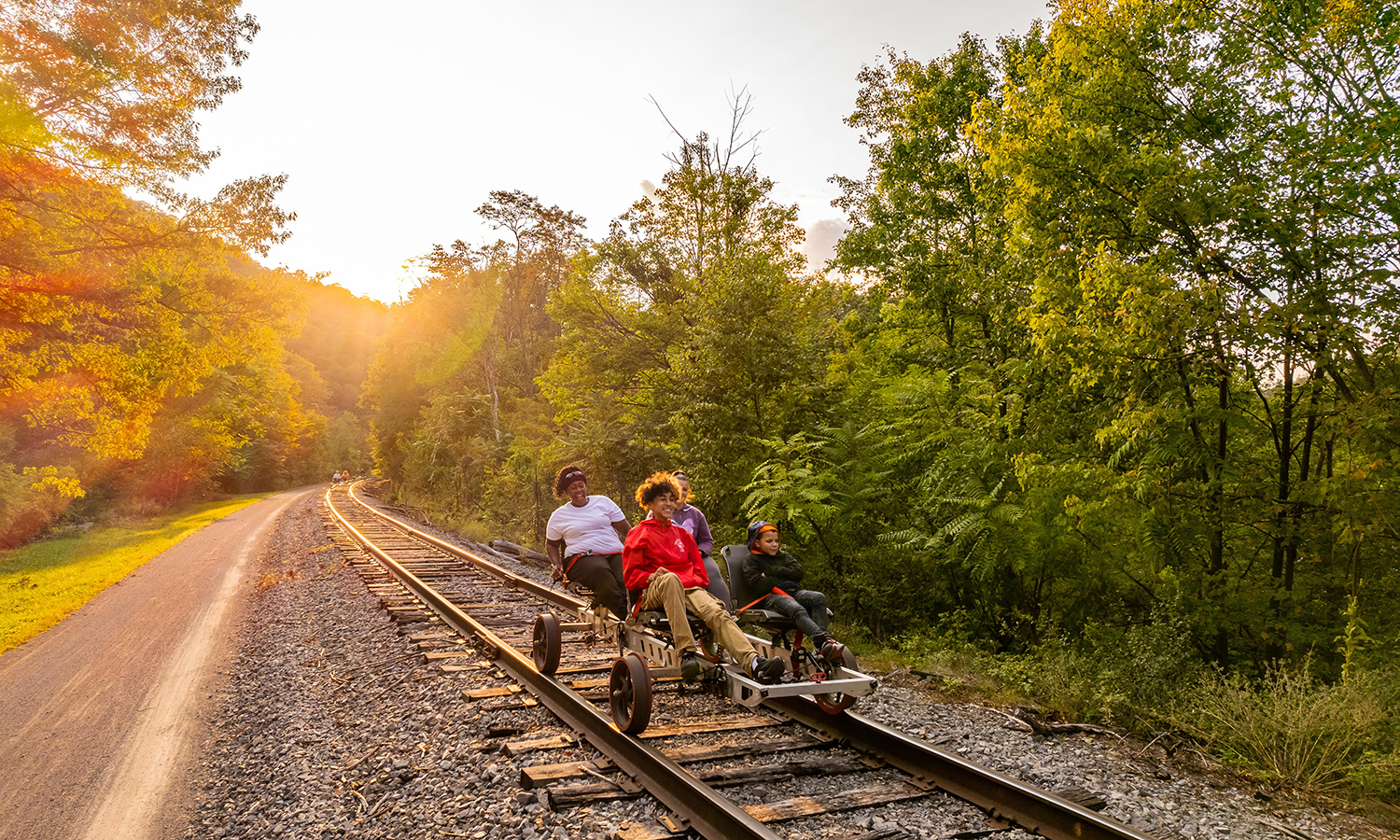 Families and besties can even ask the staff to attach their bikes to each other so they can pedal as one unit! (Read a first-hand account of riding a rail bike here.)
Ride the rails on the Western Maryland Scenic Railroad
Clearly, railroads aren't just for trains anymore. But that doesn't mean you can't enjoy a classic rail journey!
The Western Maryland Scenic Railroad operates round-trip scenic railroad excursions from Cumberland on the same rails that brought coal out of the heart of Appalachia. Truly a piece of transportation history, it's the largest operating steam locomotive of its kind in the world!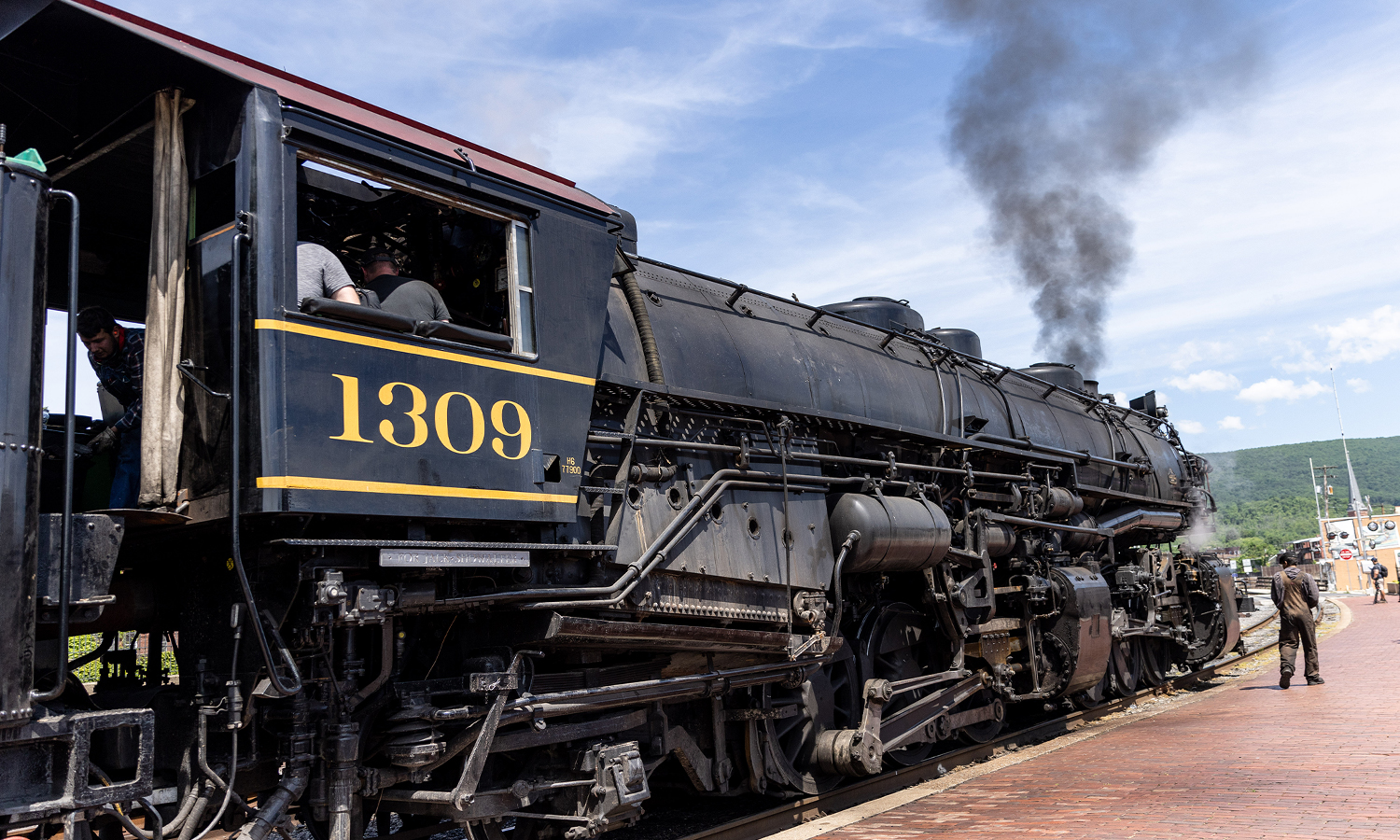 Two new Allegany autumn experiences—the Frostburg Lounge and The Silver Palace Vista-Dome—will give you the best views of the foliage-trimmed countryside. Alternatively, young families can opt for a special 1-hr round-trip Pumpkin Patch Limited. Costumes are encouraged
Sitting in a passenger car as it bends around Helmstetter's Curve and climbs Big Savage Mountain with the categorically glorious shades of autumn as a backdrop is as dreamy as it sounds. Book your train tickets before they sell out and make this dream a reality.
Cap off your autumn adventure with time spent in the bike-friendly industrial heritage towns of Frostburg and/or Cumberland, which anchor the corridor. Both have strong trail town identities and a host of pit-stop-worthy shops, restaurants, and museums.
Frostburg
Cumberland
If you want to continue the vibe of following a trail, check out the Donut and Go – Donut and Coffee Trail and Mountain Maryland Tap and Pour Tour.
___
This article is sponsored by Allegany County, the Mountain Side of Maryland—the official Destination Marketing Organization for Allegany County, Maryland, promoting an authentic and memorable visitor experience through outdoor recreation, history and heritage, arts and culture, and natural scenic beauty.
---
Lead Photo: Western Maryland Scenic Railroad

A native of Las Vegas, NV, Chelsea Milko McAllister resides in the historic Baltimore neighborhood of Charles Village with her new husband and stepson. Her foreign policy career and travel obsession have taken her to over 50 countries, including Uganda, where she served as a U.S. Peace Corps Volunteer. Chelsea loves documenting her Maryland adventures through writing and photography. Follow her on Instagram @themilkoway.