Mountain Maryland Has a Trail For That

From incredible outdoor recreation to amazing history and dining—no matter your interest, we've got a trail for that. 
Start: Downtown Cumberland Mall
Finish: Fort Cumberland Tunnels at Emmanual Episcopal Church
Distance: 2 days, 5 stops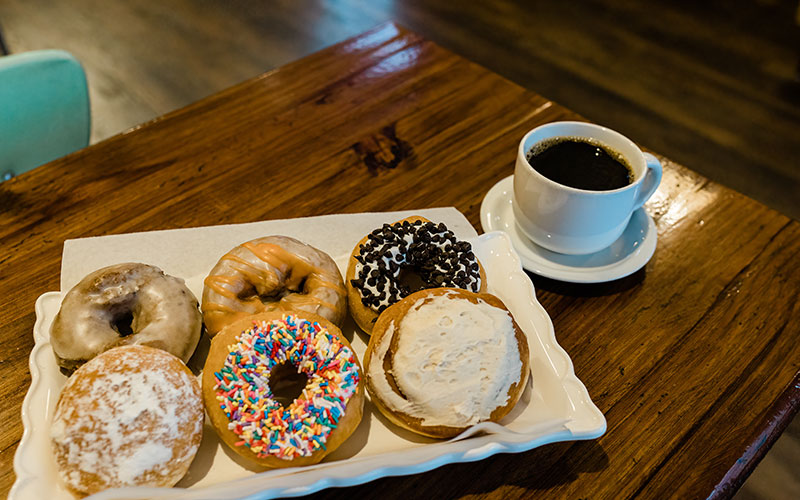 STOP 1
Coffee and Donuts on the Downtown Cumberland Mall
80 Baltimore Street, Cumberland, MD
Start your morning on the Downtown Cumberland Mall with a donut from M&M Bake Shop and a cup of java from Café Mark. These two stops along the Donut and Go – A Donut and Coffee Trail will provide you with the perfect morning combo of a sugar rush and sustained buzz as you venture out to explore the mountainside.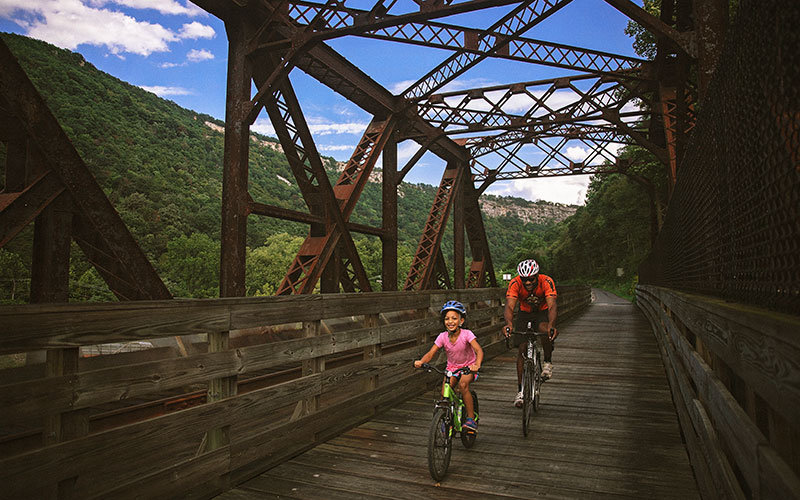 STOP 2
Wheelzup Adventures
86 Baltimore Street, Cumberland, MD
Stop in before a river or trail expedition to Wheelzup Adventures, an outfitter ready to suit you up to explore Mountain Maryland's 70,000 acres of public land and 200 miles of developed trail systems. Whether it be cycling the Great Allegheny Passage Trail or C&O Canal Towpath or paddling the Potomac River Water Trail. Wheelzup has the services and knowledge to tailor your experience to you.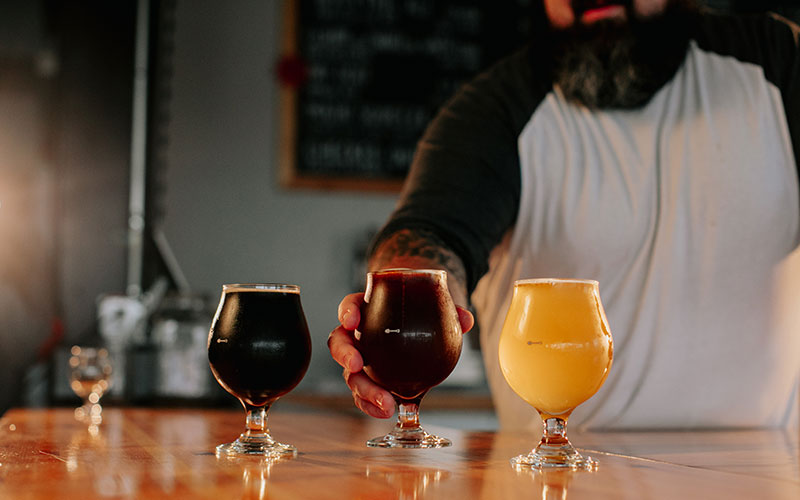 STOP 3
Dig Deep Brewery
2 Howard Street, Cumberland, MD
Located right off the Great Allegheny Passage and C&O Canal Towpath trails in the heart of downtown Cumberland, Dig Deep Brewery is a popular stop along the Mountain Maryland Tap and Pour Tour, which features eight Mountain Maryland breweries, wineries, and distilleries. Offering a robust selection of craft beer, this is a great stop after your day out on the trails or exploring our downtowns.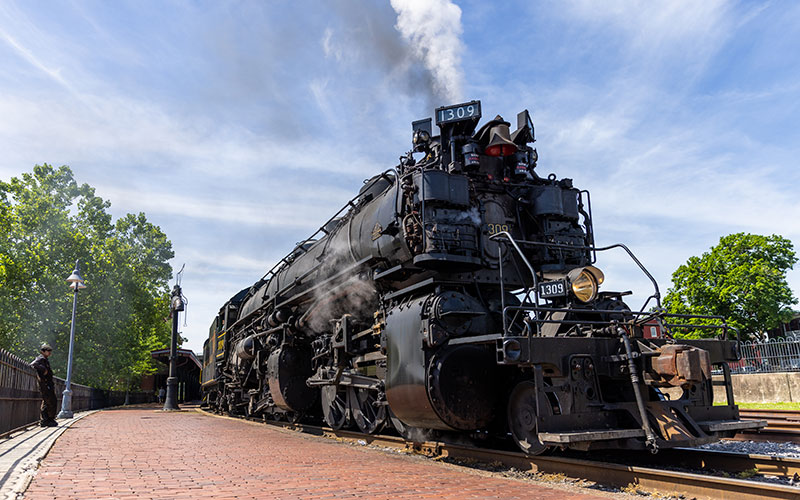 STOP 4
Western Maryland Scenic Railroad
13 Canal Street, Cumberland, MD
Ride the Western Maryland Scenic Railroad, featuring the newly-restored 1309 steam engine – the largest operating steam engine of its kind in the world. This three-hour roundtrip excursion departs from the Western Maryland Railway Station in Cumberland and winds you through The Narrows and the Allegheny Mountain range to Frostburg's Depot Station, with a 90-minute layover for you to explore Frostburg's Main Street district.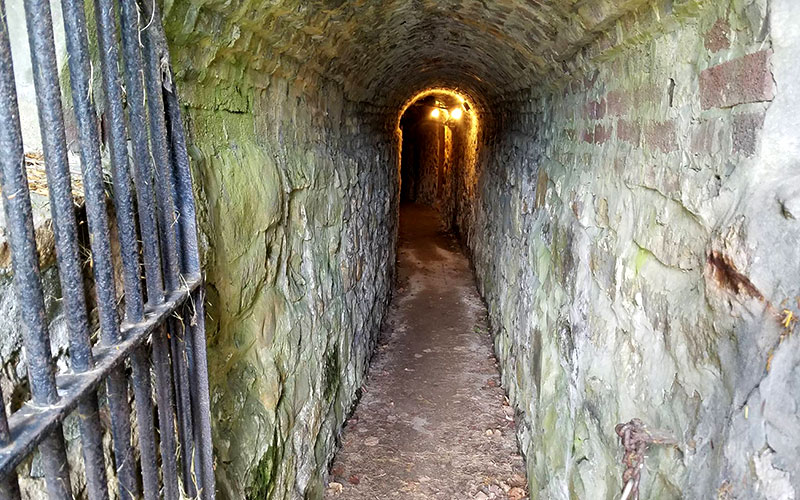 STOP 5
Fort Cumberland Tunnels at Emmanuel Episcopal Church
16 Washington Street, Cumberland, MD
George Washington's familiar profile is depicted on blue signs along our scenic byways and city streets, serving as a marker for the George Washington Trail – 1753. Explore the original tunnels of Fort Cumberland, used by George Washington in 1755 when he served as an aide to the British General Edward Braddock during the war, which are preserved beneath the Emmanuel Episcopal Church.
Allegany County, the Mountain Side of Maryland is the official Destination Marketing Organization for Allegany County, Maryland, promoting an authentic and memorable visitor experience through outdoor recreation, history and heritage, arts and culture, and natural scenic beauty.
To learn more, visit www.mdmountainside.com.