Wine and Dine in Chesapeake City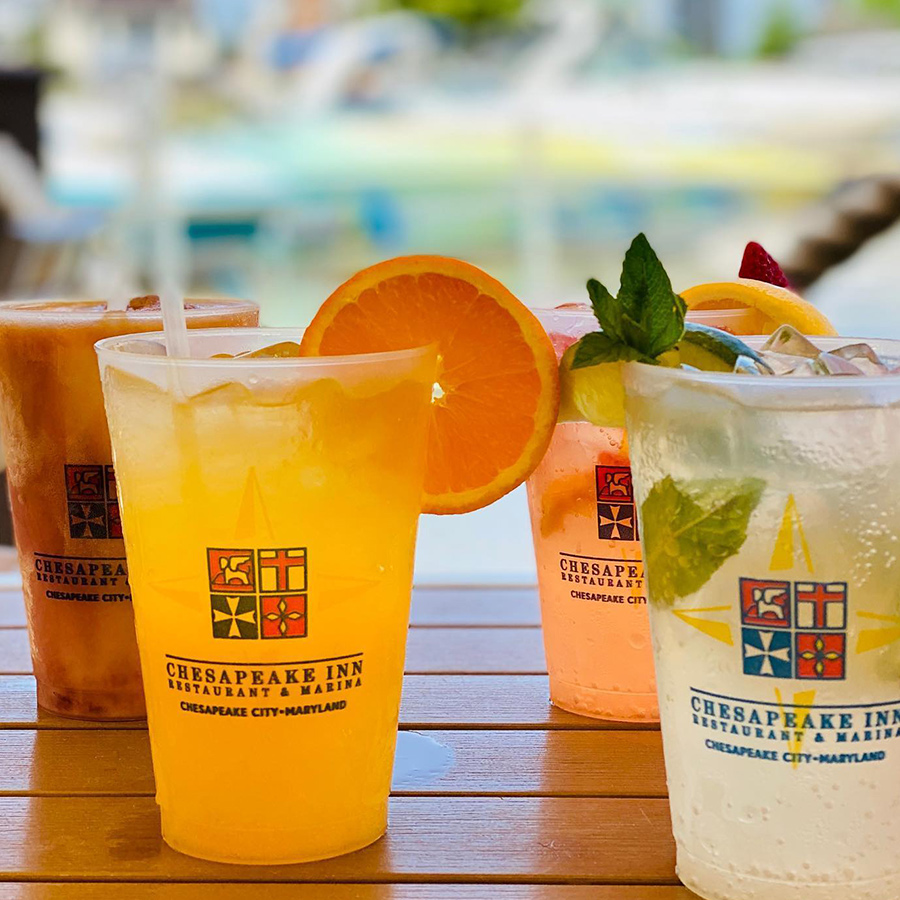 Enjoy the local fare in this canal town featuring water views and friendly hospitality.
Start: Chateau Bu-De
Finish: Chesapeake City
Distance: 1 day, 4 stops, 9.8 miles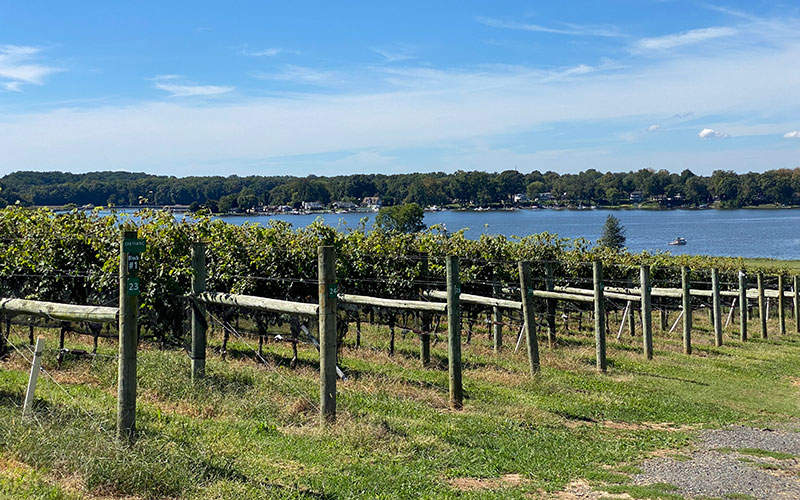 STOP 1
Chateau Bu-De Winery, Bohemia Manor Farm
237 Bohemia Manor Farm Ln, Chesapeake City, MD 21915
On your way into town, stop at the Chateau Bu-De Winery (pronounced boo-day) located on the property of the famed Bohemia Manor. Offering a rustic tasting room and a lawn that stretches all the way to the Bohemia River, the gorgeous hilltop setting alone is worth the trip. The tasting room offers a Tasting Flight perfect for sampling their wines. Sit and relax and take in the views of this beautiful vineyard.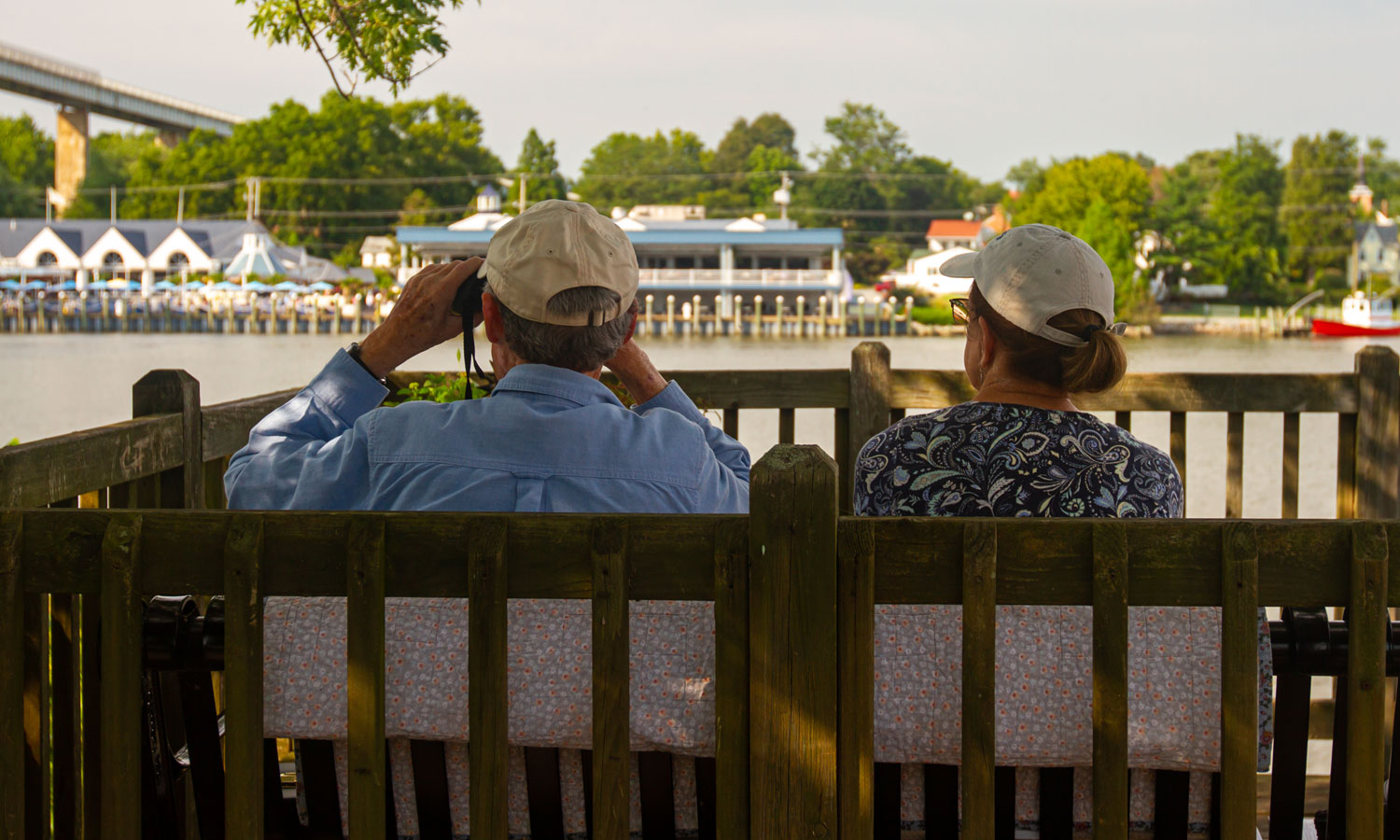 STOP 2
Schaefer's Canal House
208 Bank St, Chesapeake City, MD 21915
Venture over the canal to the north part of town, home of the sprawling Schaefer's Canal House right on the edge of the Chesapeake & Delaware Canal — offering sweeping views of the water and passing boats. Try the Schaefer's crab melt for lunch. After eating, stroll just down the street to the 1.8-mile Ben Cardin C&D Canal Trail offering great views and an easy-to-navigate path for walking off calories from your first stops.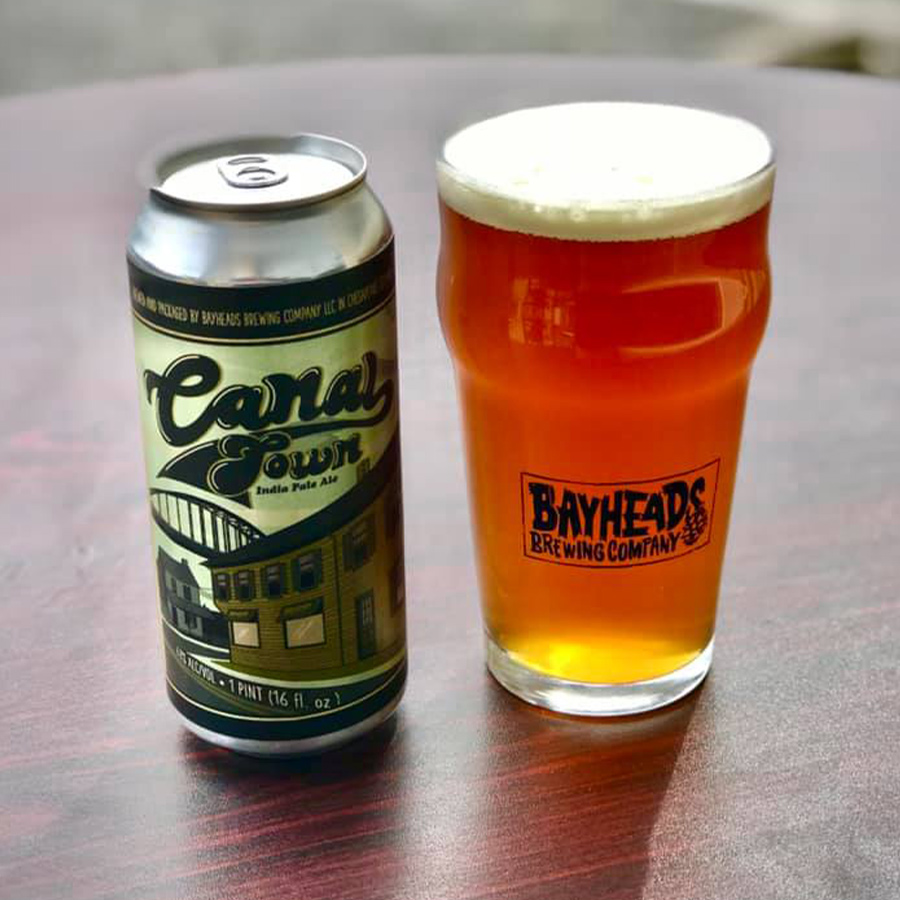 STOP 3
Bayheads Brewing Company
2525 Augustine Herman Hwy D, Chesapeake City, MD 21915
Make the short drive to Bayheads Brewing Company, a small brewery with rotating taps and a welcoming staff. The smell of malt meets you at the door when you enter. Bayhead is as local as breweries come, started by three Chesapeake City friends with the love of craft beer. Bayheads experiments with a variety of styles giving customers a plethora of options, making it the perfect stop for a local brew before dinner.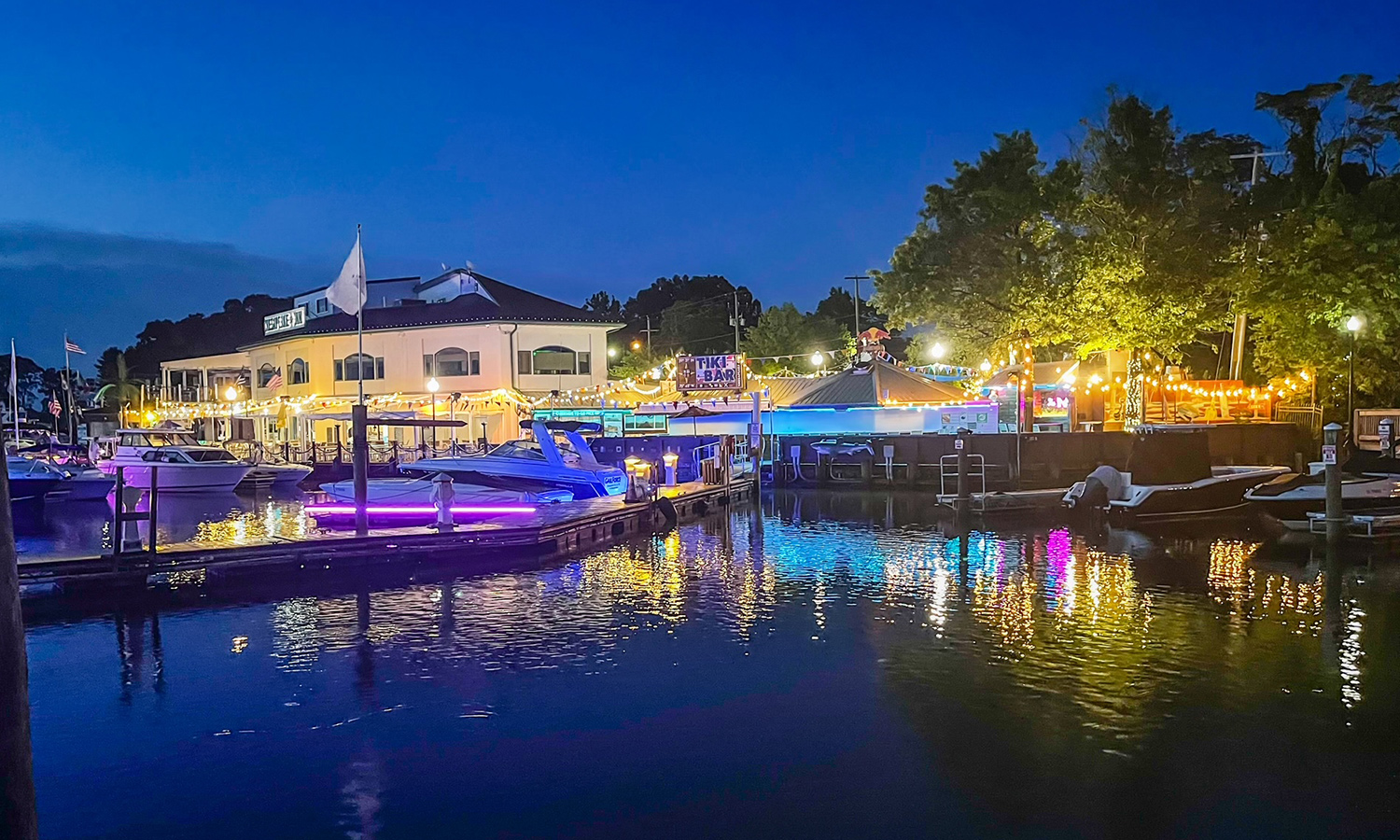 STOP 4
Chesapeake Inn Restaurant & Marina
605 2nd Street, Chesapeake City, MD
Pick the dinner experience that speaks to you. Chesapeake Inn always seems to be hopping. There are two levels of outdoor seating, and a large tiki bar on the deck right by the water for the party-hearty crowd. Their dinner menu includes crab cakes, oysters, sushi, and much more. Boasting ample space along the waterfront and gorgeous views of the heart of town, this location is hard to beat.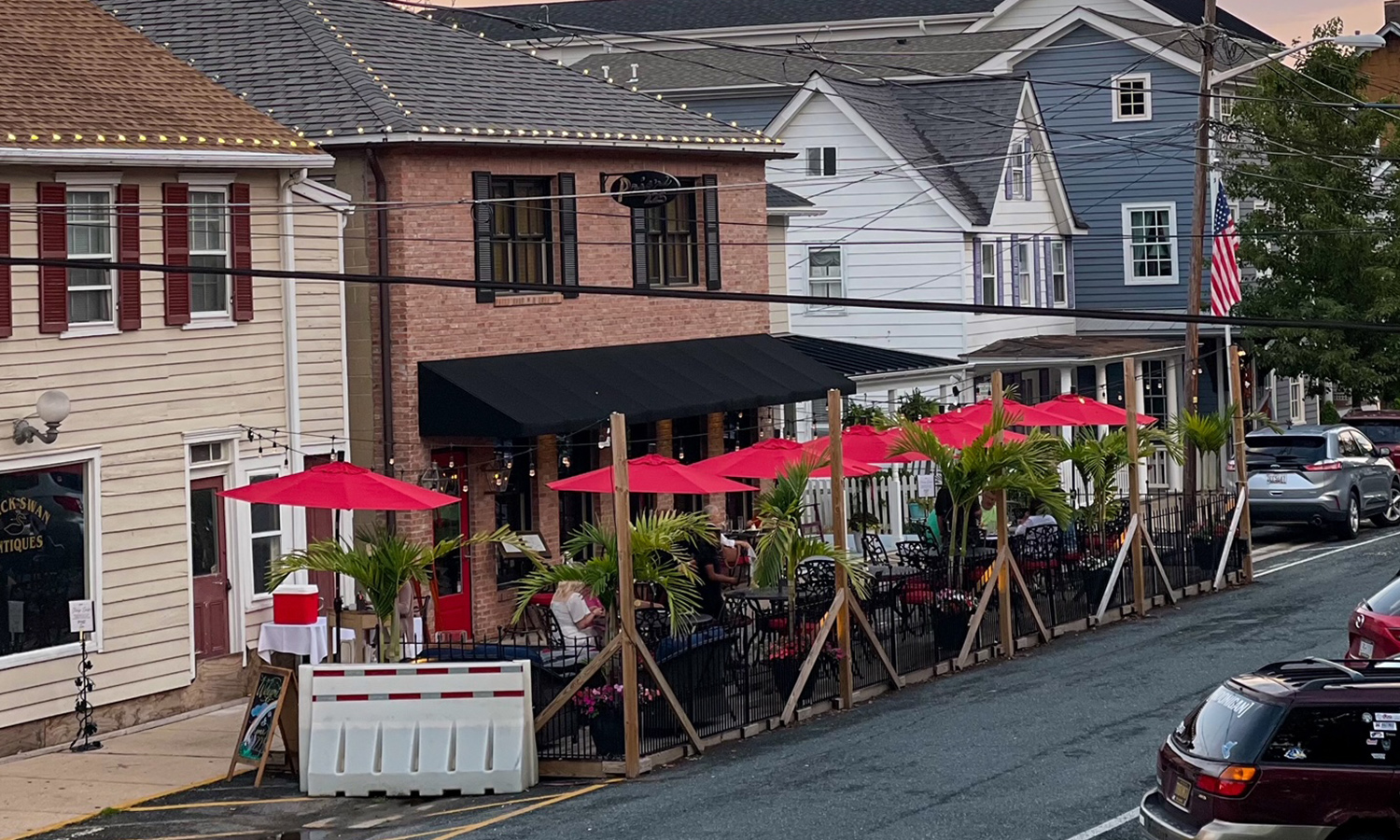 STOP 4
Prime 225
225 Bohemia Ave, Chesapeake City, MD 21915
For a more sophisticated dining experience visit Prime 225, located a few blocks off the canal. What it doesn't have in waterfront views is made up for with beautifully plated dishes and impeccable service. The crab cake is exquisite, and the scalloped potatoes reached last-meal-on-Earth status. Prime 225 offers the finest prime cut steaks, fresh seafood, pasta, and meticulously selected wines in a cozy ambiance. 
---
Content originally featured in "48 Hours of Exploration in Charming Chesapeake City" by Brandon Weigel.