Dog-Friendly Fun from the Burbs to the Mountains

Don't want to leave your four-legged family member at home? Enjoy these hikes, sips, and slides with the whole family.
Start: Bethesda
Finish: Rocky Ridge
Distance: 2 days, 5 stops, 78.6 miles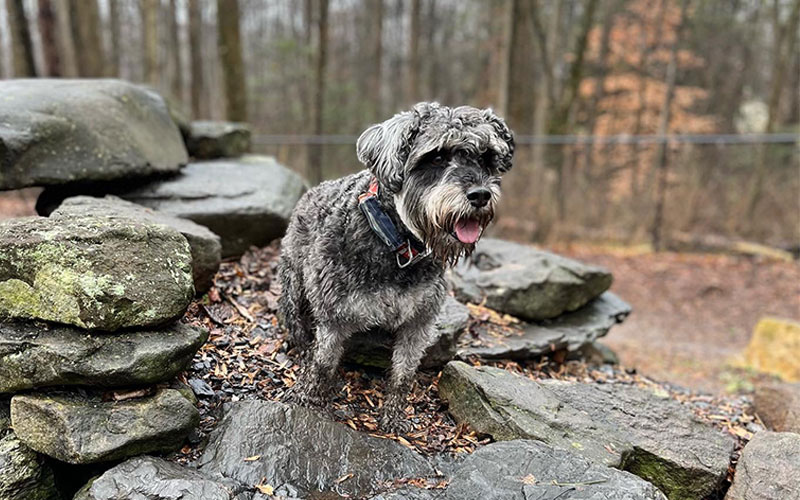 STOP 1
Cabin John Regional Park and Dog Park
7400 Tuckerman Lane, Bethesda, MD, 20817
Cabin John Regional Park in Bethesda can be easily accessed from I-270 and 495. This park is a great place to get the wiggles out on the playground or dog park, use the restroom, and have a picnic or snack at one of the many picnic tables located throughout the park. Cabin John Park is also located less than fifteen minutes from Downtown Bethesda, which has countless options if you want to stop for food or coffee.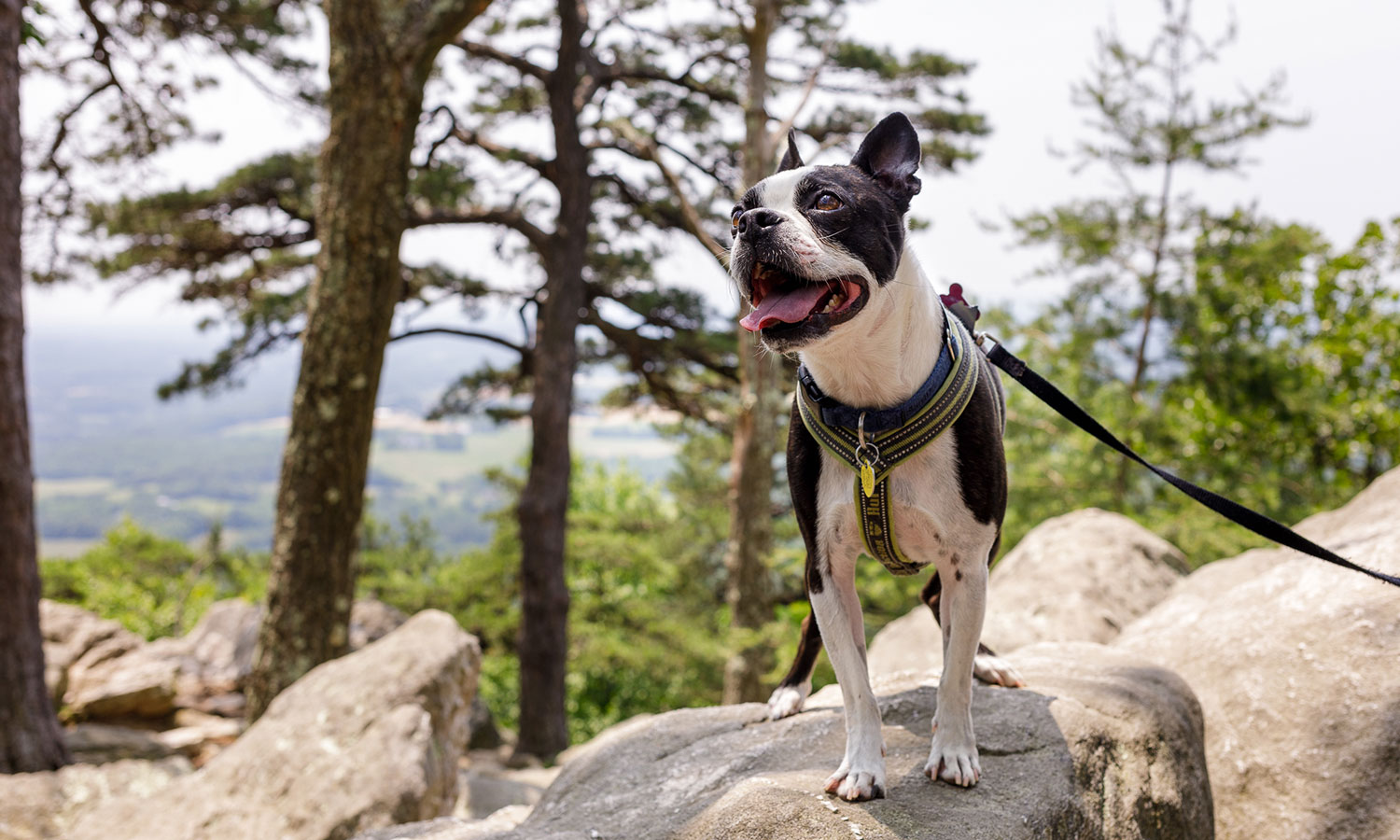 STOP 2
Sugarloaf Mountain
7901 Comus Rd, Dickerson, MD 20842—East View Parking Lot
Park at the East View Lot of Sugarloaf Mountain to take in the beautiful overlook. For a shorter hike, follow the Sunrise Trail to Sugarloaf's summit. It's steep but worth it. Add on the Mountain Loop Trail for a 2.5 mile hike that loops around the summit. Post-hike, visit dog-friendly Sugarloaf Mountain Vineyard for a wine tasting and snacks. Most weekends, they also have a food truck and live music on site.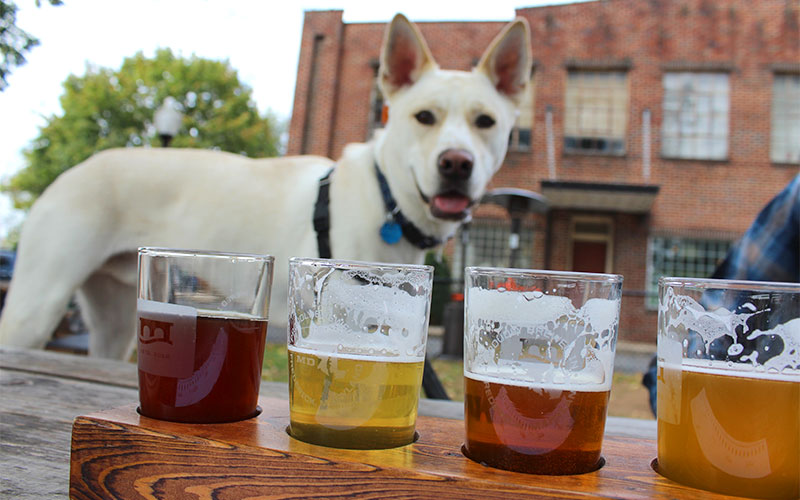 STOP 3
Monocacy Brewing Company
1781 N Market St, Frederick, MD 21701
There are many Frederick breweries that allow dogs, and for this trip, we headed to Monocacy Brewing Company on North Market Street. They have a large grassy area with picnic tables to spread out, but dogs are also welcome in the tasting room. They often have food and live music on the scene as well. If you need an afternoon cup of coffee, head across the street to Dublin Roasters where they roast in small batches and offer "puppuccinos" for their furry visitors. 
If you're looking to spend more time in Frederick, find dog-friendly spots in
A Day For the Dogs in Frederick
by Heidi Schlag.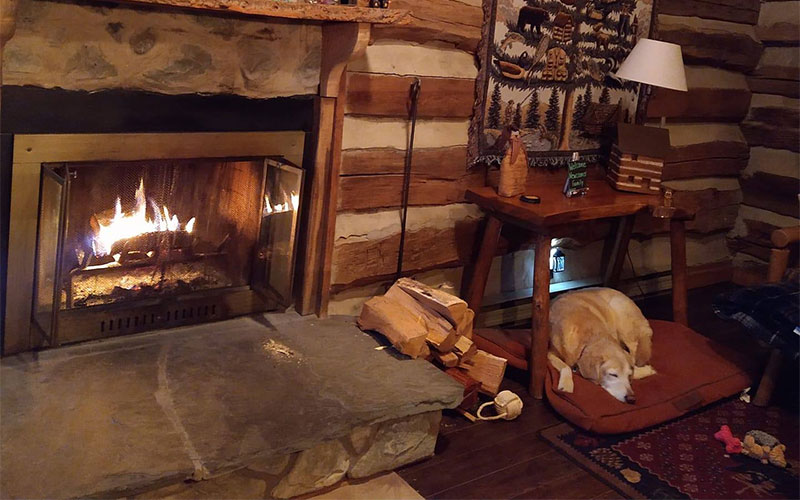 STOP 4
Ole Mink Farm Recreation Resort
12806 Mink Farm Rd, Thurmont, MD 21788
Ole Mink Farm Recreation Resort is a hidden gem tucked away in the Catoctin Mountains and is a great place to call home base on your weekend getaway. This family-run resort has been in business for over fifty years, and it is easy to see why. The resort offers various types of accommodations, such as seasonal campsites, pet-friendly log cabin-ettes, and luxury cabins. You can experience being surrounded by the beautiful woodland scenery, whether you're cozied up inside or exploring the grounds.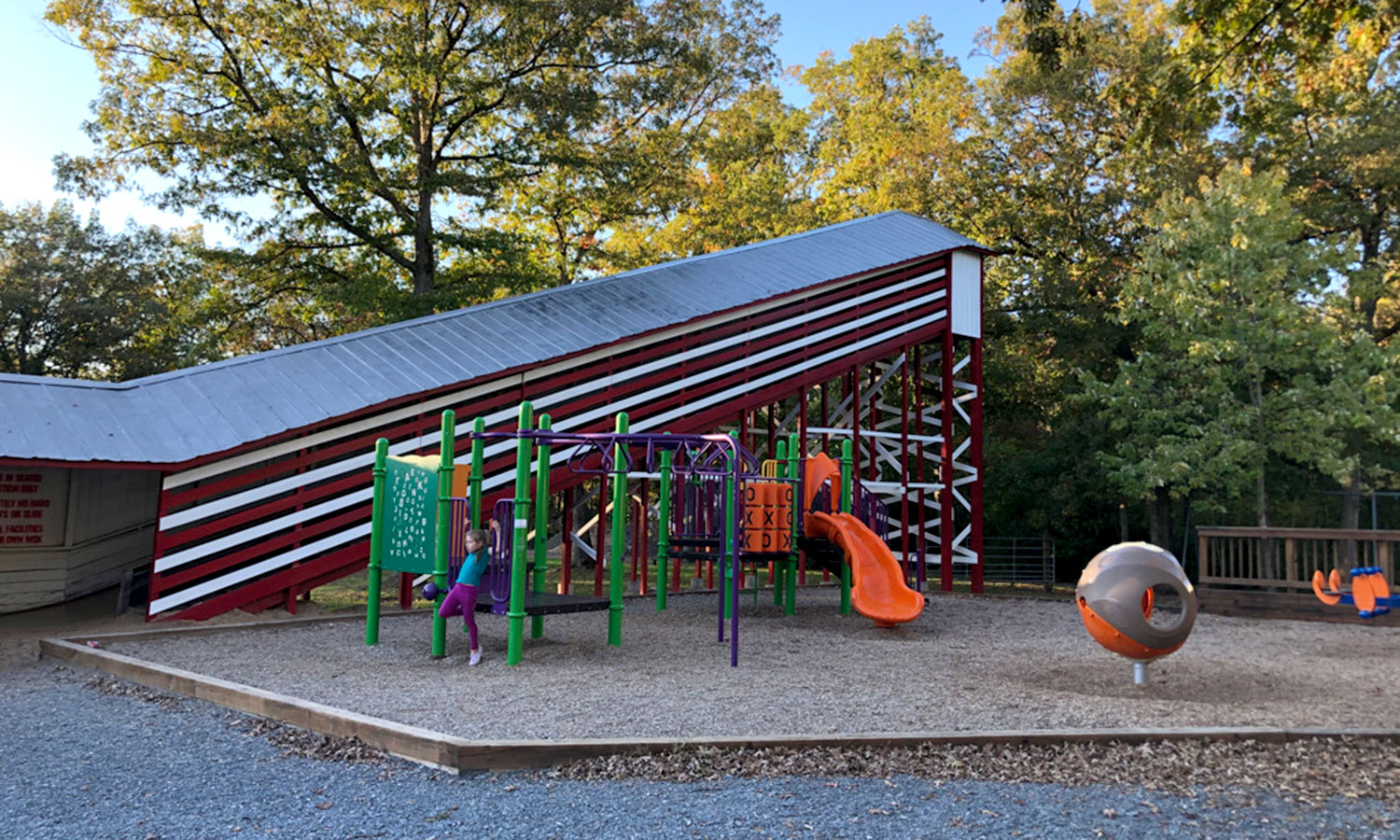 STOP 5
The Big Slide Mount Tabor Park At Rocky Ridge
13616 Motters Station Rd, Rocky Ridge, MD 21778
A 40-foot tall wooden slide towers in the background of Mount Tabor Park in Rocky Ridge just waiting to be conquered like a playground version of Mount Everest. Built by volunteers more than 70 years ago, the Rocky Ridge slide is a thrilling ride for the whole family, and the fact that it's located in the middle of nowhere makes it all the more fun. There is plenty of parking, and you'll also find pavilions and a number of picnic tables.
---
Lead Photo: Hannele Lahti