Boo! Get Spooked at These Spots With Haunted History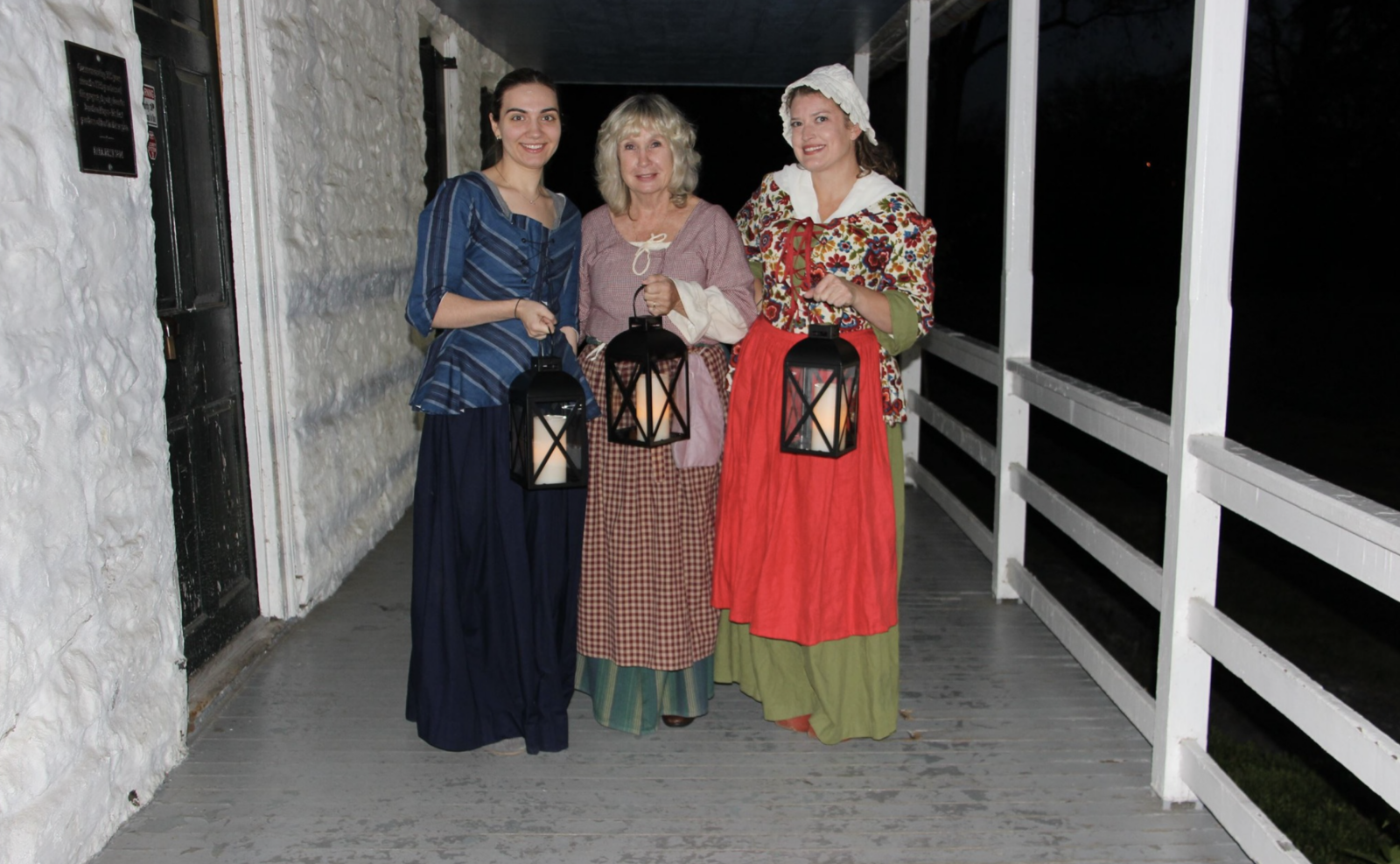 It's that time of year when bumps in the night make you jump and dark corners seem a touch more eerie than before. If you are looking for a good scare this Halloween, Maryland's most historical sites are often also the most haunted. A visit to one of these locations just may bring you face-to-face with the other-worldly spirits who still walk among us.
Hager House—Hagerstown
This old stone house in Hagerstown was home to generations of families before opening as a museum in 1962. Named the Jonathan Hager House Museum after the home's first owner, the abode is apparently still sheltering several of those family members. Along with the sounds of footsteps and disembodied voices, visitors to the Hager House have reported the cradle rocking on its own and a corn doll moving about the house unaided, indicating a child may still be in residence. However, the child has company—paranormal investigators estimate that there are 13 spirits still at Hager House. Experience them for yourself on a ghost tour!
Moll Dyer Rock—Leonardtown
When influenza hit Leonardtown in 1698, the townspeople blamed Moll Dyer, an old hermit who lived in the woods. Clearly, they reasoned, Moll was a witch who had cursed their town with a pandemic. An angry mob burned down her hut in the dead of winter, and although she survived that attack, she was found a few days later, frozen to a rock. To this day, it is said that Moll Dyer's rock bears her curse and that those who touch it will endure bad luck.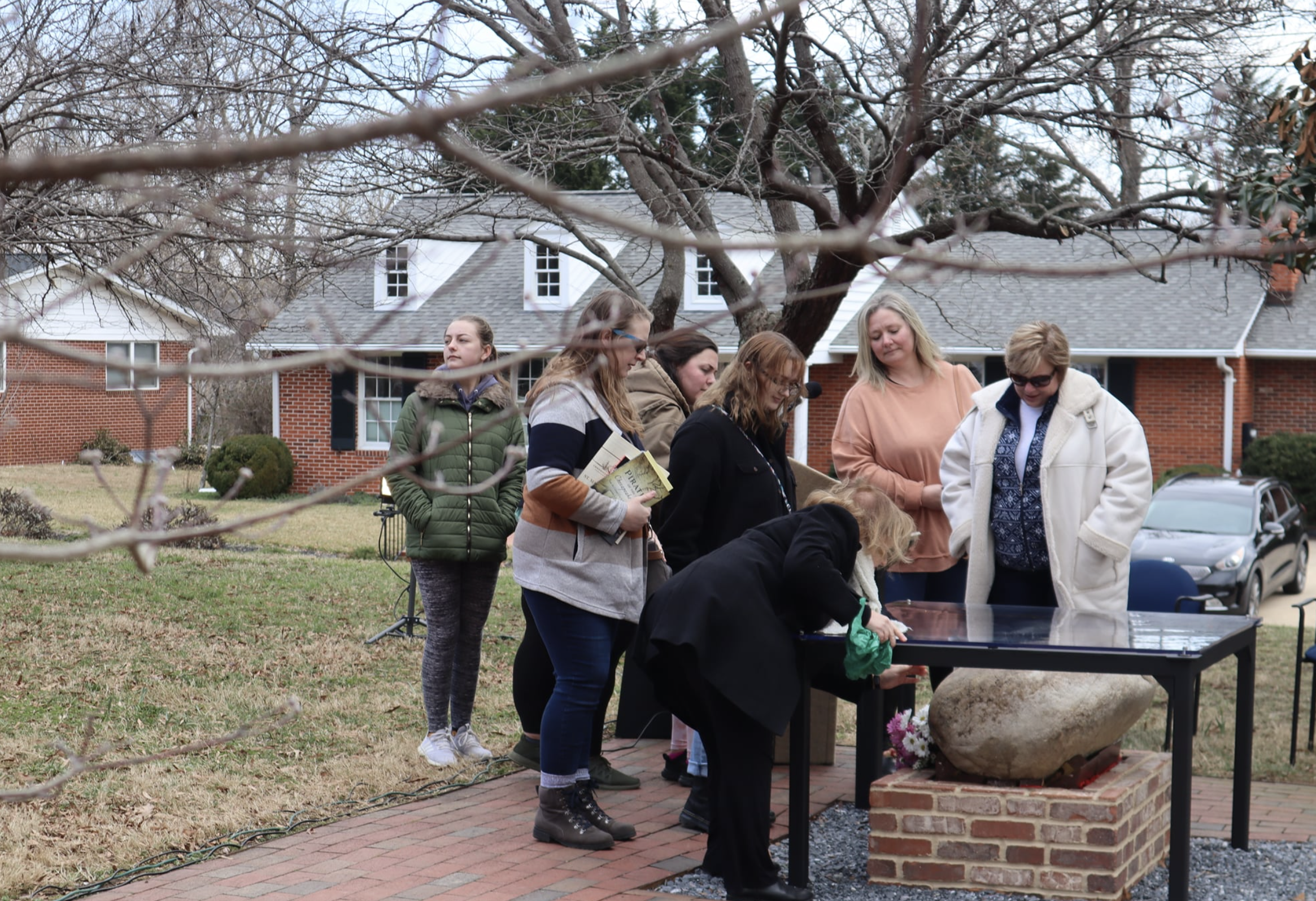 Today, the rock is on display at Tudor Hall, where it was relocated by the town in 1972. But touch it only if you dare.
Maryland State House—Annapolis
As one of the oldest cities in Maryland, Annapolis has its share of former citizens haunting its historic streets. At the State House, you may find the ghost of one Thomas Dance, a plasterer who worked on the iconic dome in 1793. This unfortunate soul fell 100 feet from his scaffolding, landing on the marble floor where he took his last breath. For unknown reasons, the General Assembly refused to compensate his widow and children, and the family was eventually deported. Legislators and visitors who have felt cold drafts, heard mysterious footsteps, and seen doors open independently maintain that Thomas is still exacting his revenge today. 
Mount St. Mary's University—Emmitsburg
The Mount St. Mary's University students assigned to live in Brute Hall Room 252 may find they have one more roommate than they bargained for. Previous residents of that room have reported items moving around, toilets flushing on their own, and televisions changing channels for no reason. A feline resident spent his days alternately hissing at an unseen spirit and hiding under the bed. The mischief maker is likely The Reverend Simon Brute, a priest assigned to the college in the early nineteenth century. Although you can't visit room 252, you may run into Brute on campus, where he has been seen serenely nodding at students as he shuffles by.
Point Lookout Lighthouse—Scotland
Built in 1830, the land surrounding the Point Lookout Lighthouse was an isolated outpost until it was designated a prisoner camp during the Civil War. Suddenly, the area was overrun with 52,000 Confederate prisoners suffering from poor hygiene, contaminated water, and freezing conditions.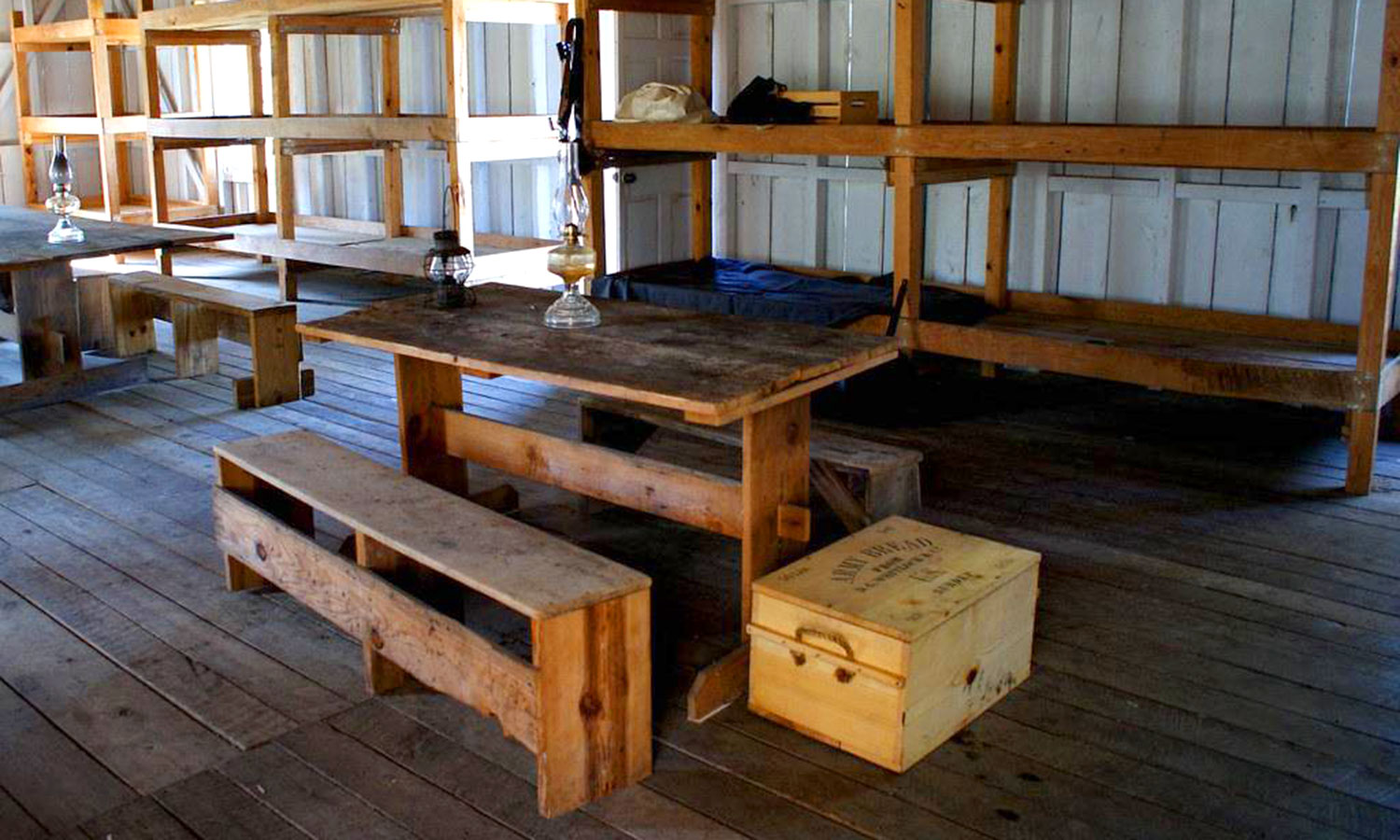 Park Rangers who have lived in the lighthouse in more recent times have reported seeing these soldiers wandering the grounds, as well as other unidentified beings, supposedly previous lightkeepers who never vacated their posts. Unexplained activities like flashing lights, disembodied voices, footsteps, and strong odors have led paranormal investigators to examine the site. Their findings, available here, document orbs, shadow people, and EVPs captured on the property.
Paw Paw Tunnel—Old Town
The C&O Canal's tunnel, built three-fifths of a mile long through a mountain in western Maryland, was constructed by Irish and German immigrants in the mid-nineteenth century during 14 years of grueling labor. Ethnic tension and poor working conditions resulted in fisticuffs and multiple deaths during the build.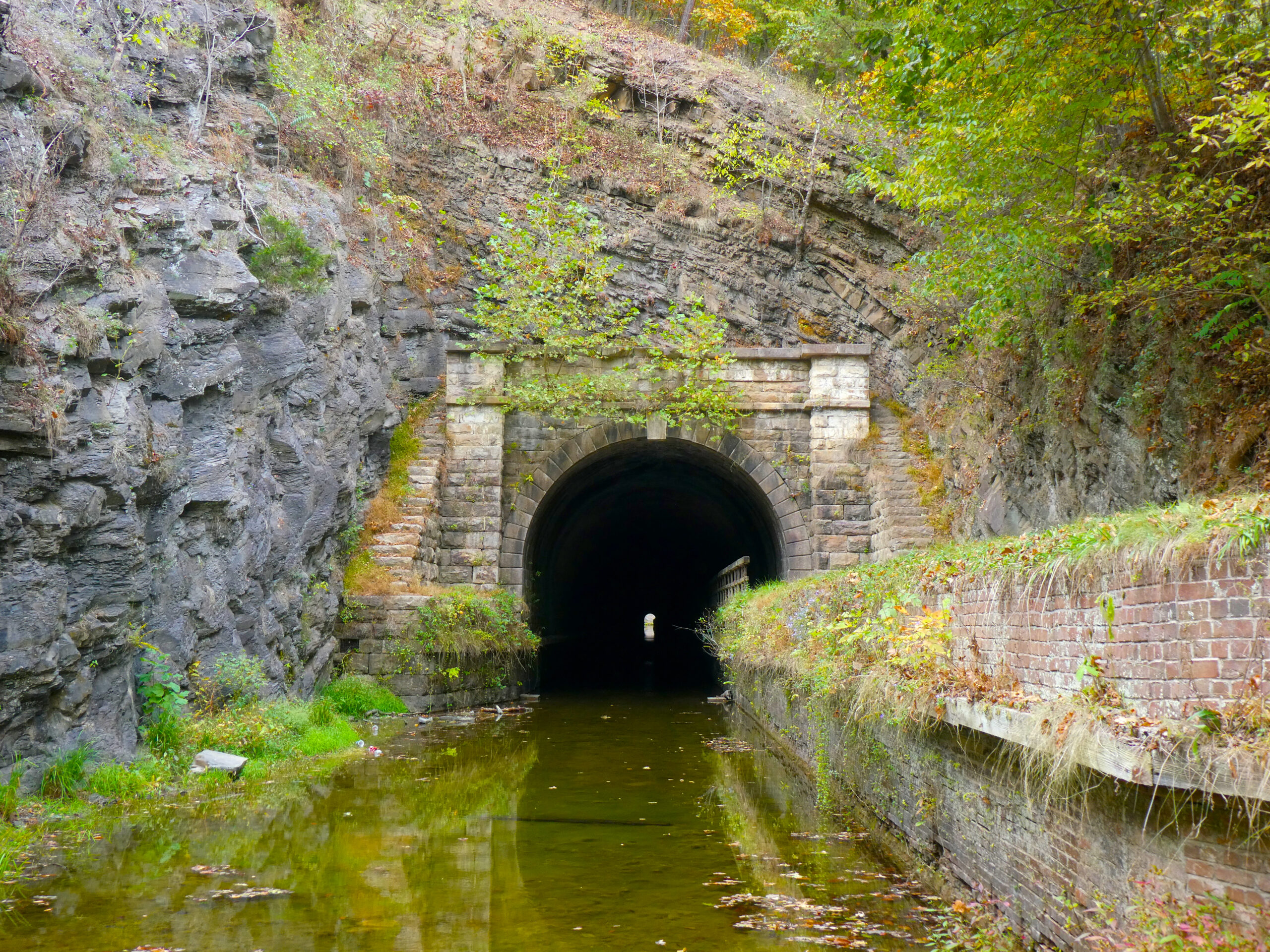 Today, the brick-lined Paw Paw Tunnel is said to be haunted by the spirits of these workers, as well as a headless lock keeper who was murdered for his valuable coin collection. A flashlight is recommended for anyone venturing inside the tunnel, not only for the complete darkness you'll experience, but to keep watch for anyone from the other world who may accompany you on your journey.
Fort McHenry—Baltimore
Fort McHenry, made famous by Francis Scott Key for penning The Star-Spangled Banner during the War of 1812, is still home to at least one of Key's brethren. Artillery Officer Clagett was manning a gun on bastion three that fateful night, when he was killed by one of the bombs lobbed into the fort by the British. He is joined on his haunts by John Drew, a private who was arrested for falling asleep on guard duty in 1880 and subsequently committed suicide. Both men have been spotted in full military uniform, still on duty in the fort. Keeping them company is a female, reportedly a sergeant's wife who lost her husband and children to illness in the 1820s. She has been seen at a second-floor window, waiting for her family to return to her.
---
Lead Photo: Take a ghost tour through Jonathan Hager House Museum in Hagerstown, MD. Credit: City of Hagerstown Parks & Recreation
Heidi Glatfelter Schlag is a marketer, history lover, and traveler who can often be found exploring museums, parks, small towns, and farms. She founded Culture-Link Communications, where she helps local nonprofits and small businesses build their brands. Heidi lives in Frederick, MD, with her husband and two dogs.