Take the Long Way Around the Bay

Skip the bridge and enjoy this drive following 301 to your waterside retreat.
Start: Havre de Grace
Finish: Cambridge
Distance: 2 days, 5 stops, 156 miles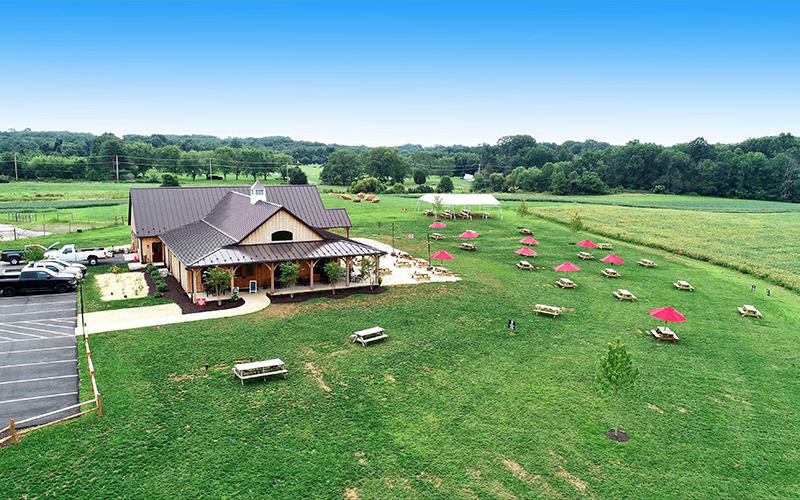 STOP 1
Hopkins Farm Brewing
3833 Rider Ln, Havre De Grace, MD 21078
Just off of MD-155, you'll find Hopkins Farm Brewing at a beautiful wooden farmhouse overlooking an expanse of cornfields and blue skies. Their traditional yet delicious tap list makes you feel right at home! Grab a lager or an ale–you can't go wrong. They usually have a food truck or two outside to choose from. With tons of space to spread out on the lawn or in the taproom, this is a spot where you can spend all afternoon or drive to the Promenade to enjoy a walk along the water.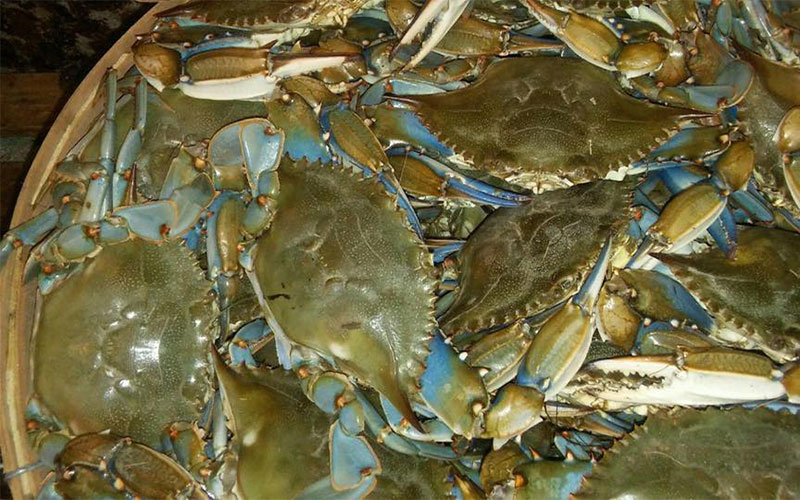 STOP 2
Tap Room
201 Bohemia Ave, Chesapeake City, MD 21915
As might be expected in a Maryland town on the water, all the menus embrace the bounty of the Chesapeake. The Tap Room is an old-school seafood restaurant on the main street, Bohemia Avenue. This is one of those classic no-frills spots that dot the Eastern Shore: wood paneling on the walls, nautical decor, and tables already prepped for crab-cracking with a roll of paper towels and a sheet of brown paper on the top.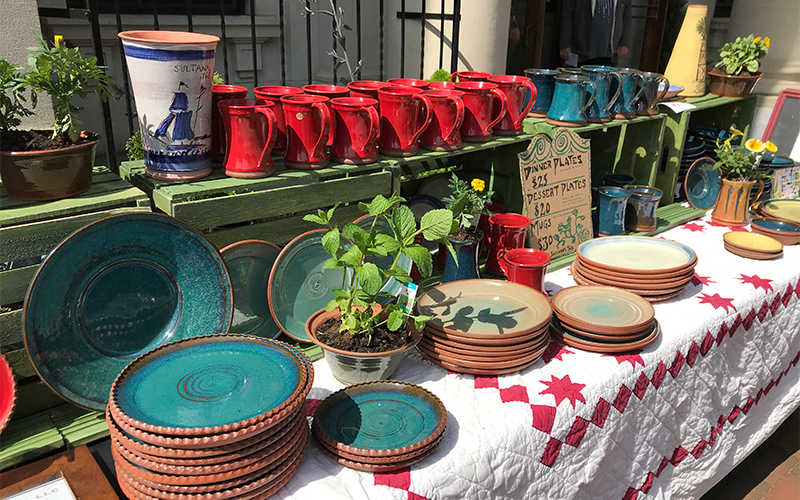 STOP 3
Downtown Chestertown
Chestertown, Maryland 21620
Chestertown's downtown historic district is very walkable and welcoming. Download a map ahead of time to familiarize yourself with the town and where to park. Chestertown's shops offer a little something for everyone, too. Find a deal on a cute blouse or skirt at Mimi's Closet or shop gifts and collectables at  Twigs and Teacups. Flush with fascinating history and countless charms, Chestertown may be Maryland's most walkable small town.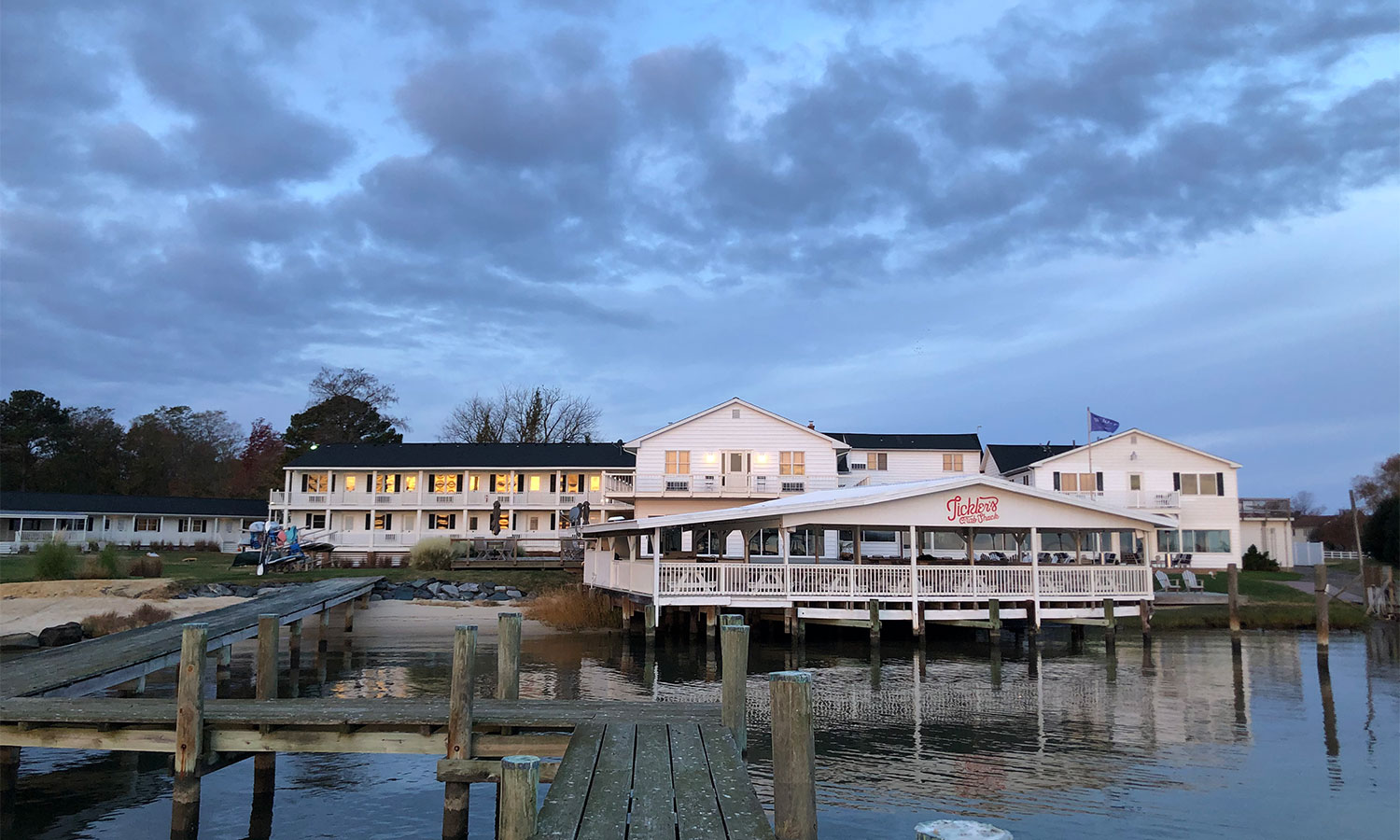 STOP 4
Wylder Hotel Tilghman Island
21551 Chesapeake Acc Dr, Tilghman, MD 21671
The 1898 waterman's boarding house-turned-destination hotel on Maryland's Eastern Shore hosts modern nautical accents, lawn games, and a heated saltwater pool! The Wylder Hotel sets the scene for the perfect waterside retreat. Grab one of their bikes and explore the local restaurants or venture out on a kayak. End your day with some s'mores by the fire or a nightcap onsite at Bar Mumbo. Wylder Hotel's dining facility, Tickler's Crab Shack & Restaurant, is the perfect bunch spot before hitting the road.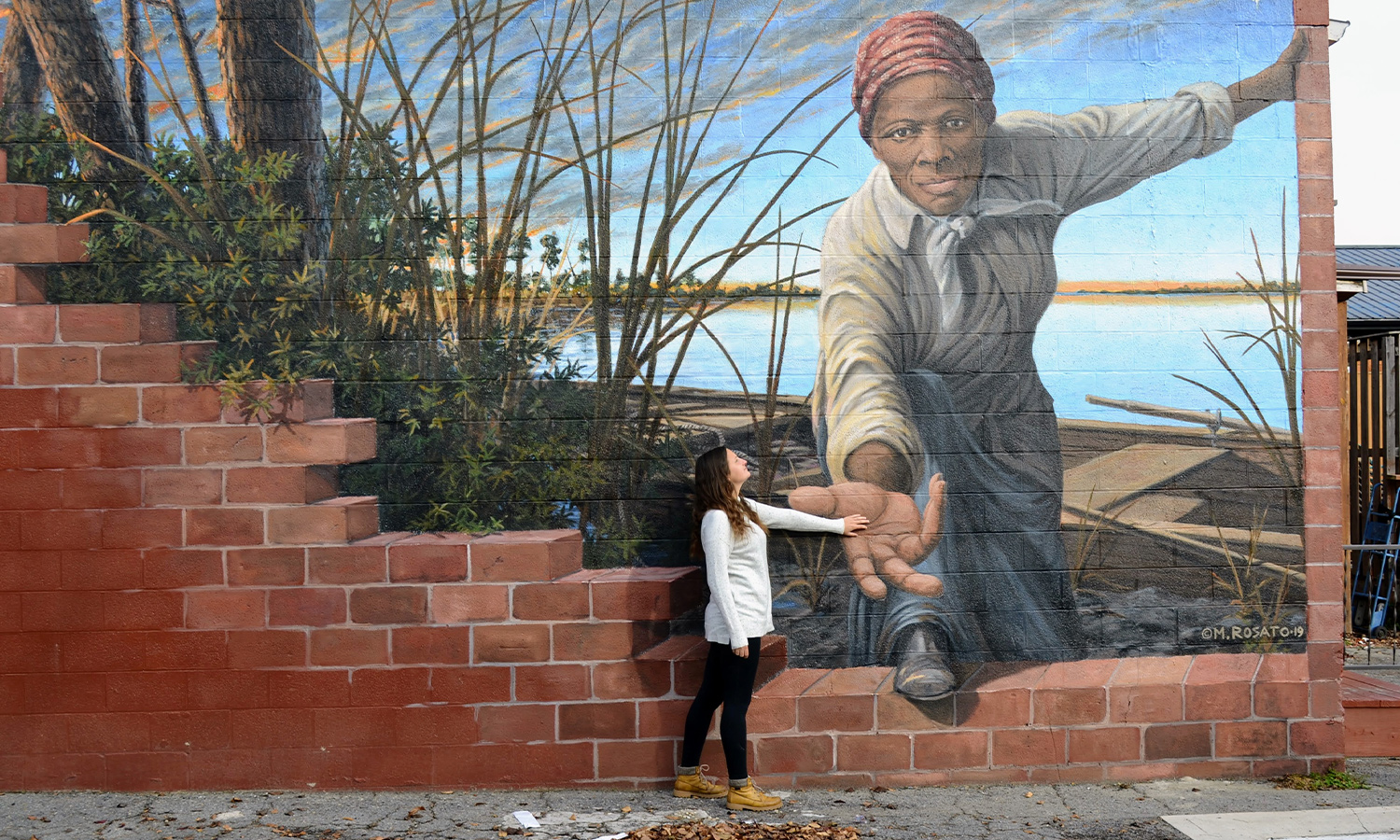 STOP 5
Chesapeake Country Mural Trail
Cambridge, Maryland 21613
Stroll through Dorchester County's Chesapeake Country Mural Trail. There are quite a few pieces of street art right downtown, and it's fun to stumble upon them as you make your way through the area. Snap a photo at the "Take My Hand" mural on the wall of the Harriet Tubman Museum. Other art to check out includes "Goose on the Caboose" outside Powell Real Estate and the mosaic of Cambridge's history right near the Tubman mural.
Grab lunch and traverse around town to Kelsey Cardace's suggested spots in
Adventure for One in Cambridge
.