You're Naut Going to Want to Miss These Annapolis Boat Shows

The Annapolis Sailboat show was the world's first in-water sailboat show when it debuted in 1970, and it's only grown since then. Today, Annapolis Boat Shows offers four shows over the course of year; two dedicated to sailboats and two to power boats. The biggest by far are held on back-to-back weekend in October. This year, the powerboats take over from October 5–8, and sailboats come in the next weekend, October 12–15.
Whether you're in the market for a boat (or as we call them, water cars), or just want to soak up the spectacle, here are six tips to make your experience smooth sailing.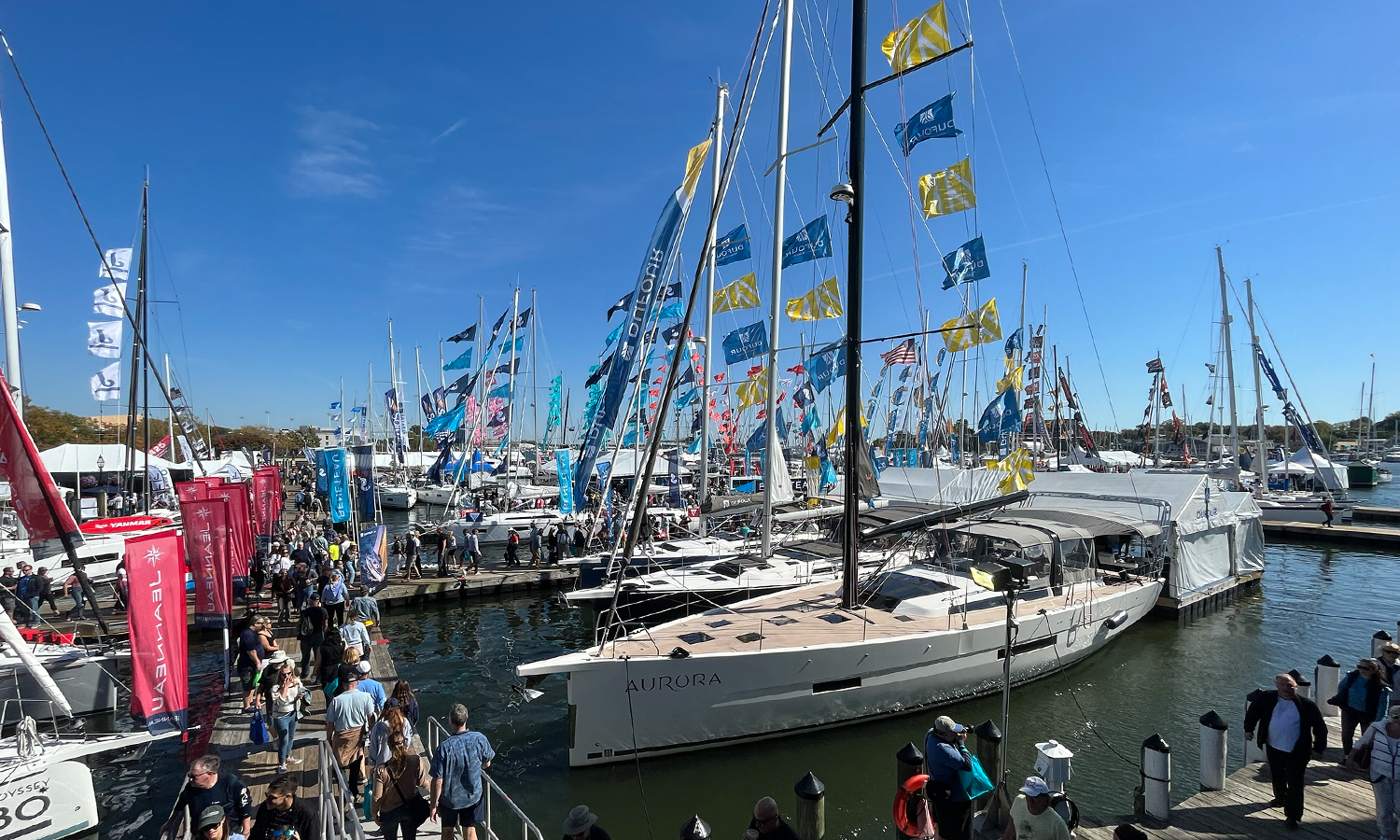 Book your hotel early
Hotels sell out fast, especially ones downtown, and anything within easy walking distance comes at a price. The Annapolis Waterfront Hotel is the only waterfront hotel in town, with rooms overlooking all the action, while the elegant, five-room Flag House Inn is a charming bed-and-breakfast—with parking!—just from City Dock. To save on budget, look to hotels on West Street, like Graduate Annapolis—it's walkable on a nice day, or a quick uber ride after a long day on your feet.
Park smart
Parking is always an issue in Annapolis, and especially during Boat Show weekends. Navy-Marine Corps Memorial Stadium is your cheapest parking option. Located about a mile from shows, they have a free shuttle that runs between there and City Dock, from 9 a.m. to 7:30 p.m. The brand-new Hillman Garage offers 180 spaces right off Main Street, but it's app-only parking system has frustrated locals with its many kinks, including overcharging. I personally avoid it and stick to other city garages, like Gott's Court off West Street or the Calvert Street Garage by St. John's College. Most of them are serviced by a free city shuttle that runs a circle loop to City Dock. Check out Annapolisparking.com for maps and hours.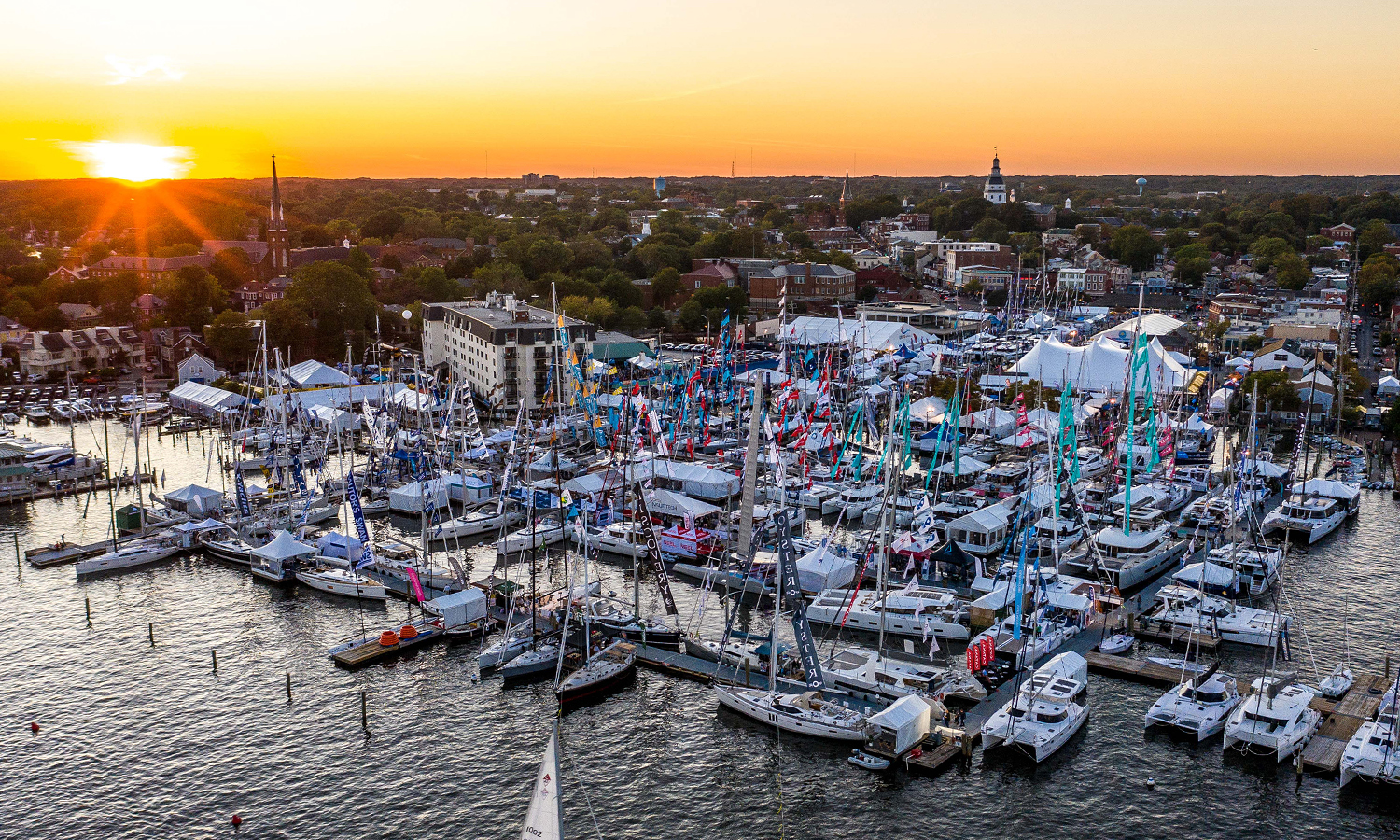 Get online tickets in advance
General day-of admission tickets cost $30 at the gate, but are discounted to $25 if you book online and show your QR code for entry. As a bonus, all online bookings are automatically entered into a daily raffle, with prizes like a sail on Schooner Woodwind. The exception to this is Preview Day. Prices are higher on the Thursday of each weekend ($45 power boat/$50 sailboat), which cater to serious boat buyers looking for smaller crowds and more attention from the sellers. Or, splurge with tickets to the VIP tent. $250 admits you to the special lounge where the Bloody Mary/mimosa bar opens at 10 a.m., the full bar opens at noon, and lunch and appetizers are served all day. Kids ages 7 to 15 are $10, and children under 6 are free.
Pick up some skills
In addition to buying and selling, there are lots of opportunities for upping your boating game. For powerboat weekend, BOATU.S. offers three-hour on-water classes on topics like intro to boating to precision docking. (The $175 class fee includes boat show admission for that day.)  
Leading into the sailboat show, Cruisers University's Fall 2023 semester runs Monday October 9 through Friday October 13, at The Historic Inns of Annapolis' Governor Calvert House. Their comprehensive class lineup gets you set for offshore boating and multiday cruising, and comes with discount hotel rates and free admission to the shows.
During the show itself, look for seminars from onsite vendors. Annapolis School of Seamanship usually offers a great slate of classes, with topics ranging from navigation to where to explore around the Bay. 
Walk the planks
A show this big is always a treasure trove. Pick up a guide at the entry gate for the list and locations of exhibitors, but the general layout goes: the farther out on the dock, the bigger the boat. Bring slip-off shoes, because they want you take off your shoes before climbing aboard, as you explore the various brands and models. (If you're not actually shopping, try to minimize your questions so yacht brokers can service the people are buying.)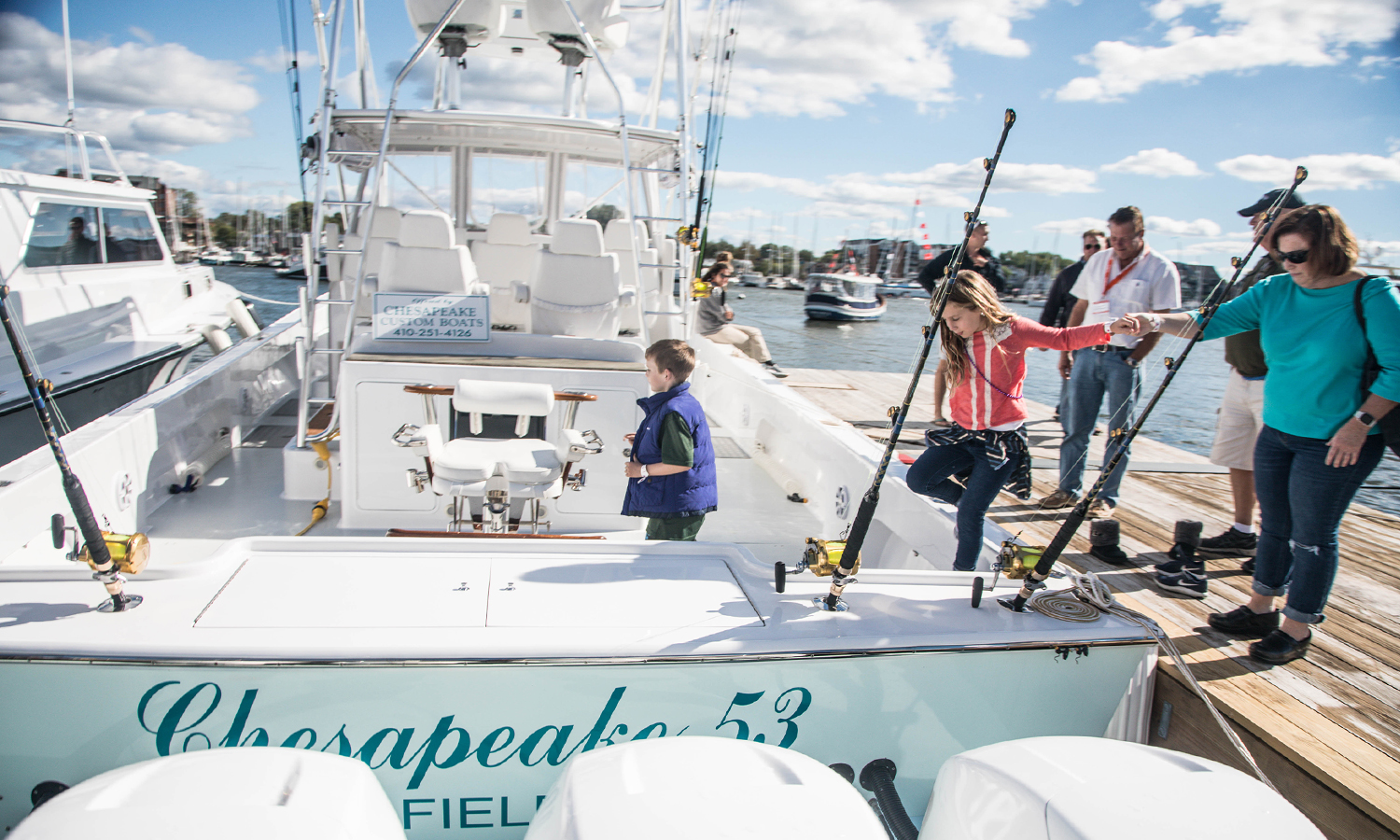 In the side tents and stalls on terra firma, you'll find lots of goodies for sale, mostly but certainly not all nautical in theme. The latest in high-performance all-weather jackets, boat shoes and sunglasses? Check. Cute accessories like sailcloth tote bags and jewelry? Yep. Galley kitchenware you'll want to use for home, the latest inflatable water toys for days on the Bay, charter companies offering dream cruises in the Caribbean and beyond? Definitely. Half the fun is you don't know what you'll find! And if you have any boaters on your holiday gift list, this is a great place to get ahead of the game.
Fuel up onsite and after
There's nothing quite like strolling the docks, cocktail in hand, to make you feel your most yachtie. On the port side of the show, outside Latitude 38, is the ever-popular Bloody Mary bar. To starboard, Pussers' painkillers are a must, as are the pit beef sandwiches at The Fleet Reserve Club; usually members-only, it's open to walk-ins for both shows.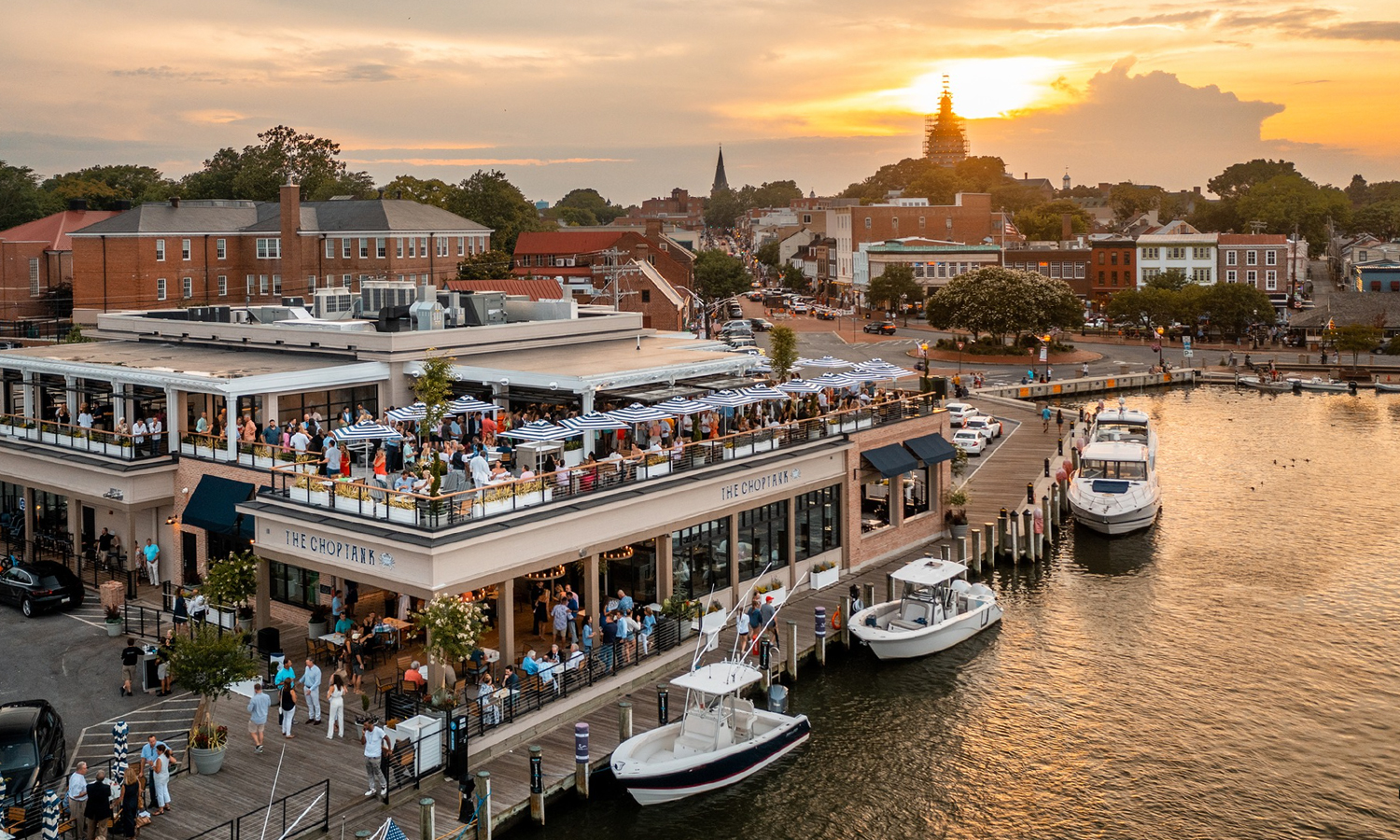 Hip new spots (opened within the last two years) in the heart of downtown include The Choptank, featuring fresh seafood served on a gorgeous open-air deck overlooking the show; Parley Room, offering chic retro cocktails and small plates in a 300-year-old hotel on State Circle; and Acqua Al 2, serving up authentic Tuscan cuisine in a restored bank on Church Circle, with a basement speakeasy set in the former vault.
For classics, you can't go wrong with the oyster bar at McGarveys Saloon and Oyster Bar at City Dock, or fish and chips at Galway Bay on Maryland Avenue. And don't forget about Eastport, the maritime neighborhood located just across Spa Creek from downtown. O'Learys is a local's favorite for creatively done seafood, and Boatyard Bar and Grill is one of the world's most beloved sailors bar, and, in my opinion, has the best crabcakes in town, if not the state.
Longtime travel writer/editor Susan Moynihan has visited 60+ countries, but her favorite pastime is exploring the back roads of her home state. Her book 100 Things to Do in Annapolis and the Eastern Shore was published in 2019, and she has a new one in the works.