The Best Chefs in Maryland According to the James Beard Foundation

Baltimore, long known for its historic neighborhoods and quirky Hon culture, has lately been garnering notice as an up-and-coming food town. According to the James Beard Foundation, many of the best chefs in Maryland are there.
"There's never been a better time to eat in Baltimore," an October 2022 article in Food and Wine Magazine proclaimed. 
Although the ubiquitous Chesapeake blue crab is most closely associated with Charm City cuisine, increasingly, vegetarian and international delights from acclaimed chefs are grabbing accolades. In the past two years, the James Beard Foundation has recognized six chefs in Maryland with coveted nods. These chefs—a combination of up-and-comers and seasoned professionals—join Maryland's only James Beard winner to provide high-end dining and casual options for diners looking for a unique and delicious meal.
Spike Gjerde—Woodberry Tavern
Winner, Best Chef Mid-Atlantic (2015)
When Spike Gjerde, the first and only Maryland-based chef to win the prestigious James Beard Award, was recognized with the "Oscar of the food world" in 2015, he was running his wildly successful Woodberry Kitchen in Clipper Mill near Hampden/Woodberry.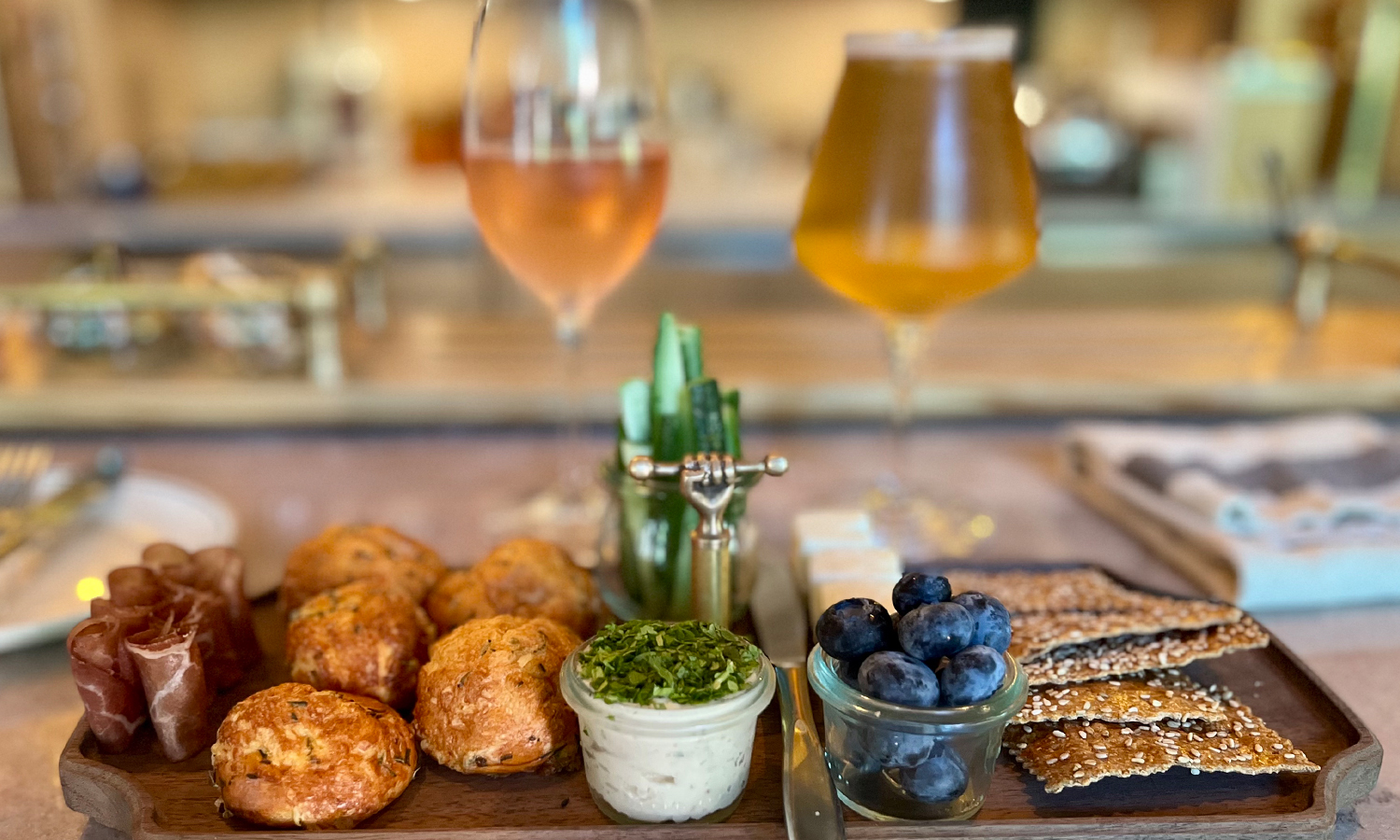 Although it was one of the leaders in the farm-to-table concept at that time, Woodberry Kitchen fell victim to the pandemic. Recognizing that times had changed, Gjerde has reimagined his business as Woodberry Tavern. The former 150-seat dining room—loaded with rustic charm from the building's former life as a factory—has been repurposed into a private event space. Diners can have a restaurant experience in the 28-seat Woodberry Tavern. Reservations are recommended.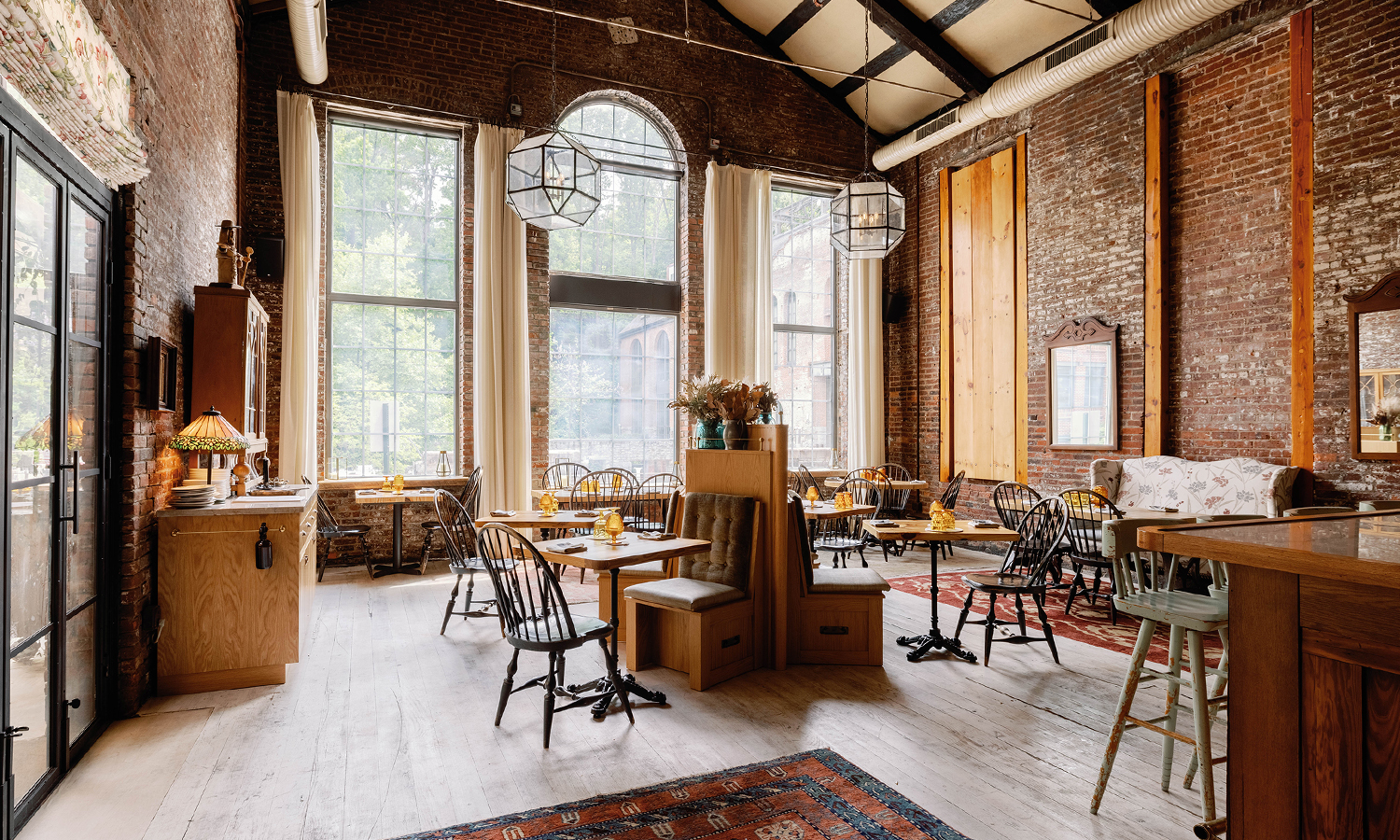 Gjerde's farm-to-table offerings remain much the same, featuring treats from the land, sea, and garden. He continues to prioritize local ingredients, demonstrating his ongoing commitment to his farmer and watermen suppliers by listing their names right on the menu.
Cindy Wolf—Charleston
Nominee, Best Chef: Mid-Atlantic (2006, 2008, 2014, 2015, 2016, 2017, 2018, 2019, 2020); Semifinalist, Best Chef: Mid-Atlantic (2009, 2011, 2012, 2013); Winner, Who's Who of Food & Beverage in America (2009); Semifinalist, Outstanding Chef (2022); Semifinalist, Outstanding Hospitality (2023)
She jokingly calls herself the Susan Lucci of the James Beard Awards, having been nominated so many times without winning. But Cindy Wolf's culinary prowess holds the hearts of Baltimoreans who dine at her flagship Charleston restaurant and listen to her "Foreman and Wolf on Food and Wine" radio show on WYPR. She and her co-host, Tony Foreman (no longer married but still business partners) own several other eateries in Baltimore, but Wolf mans the stove at Charleston, where she develops a seasonal menu that seamlessly melds French fundamentals with Low Country cooking.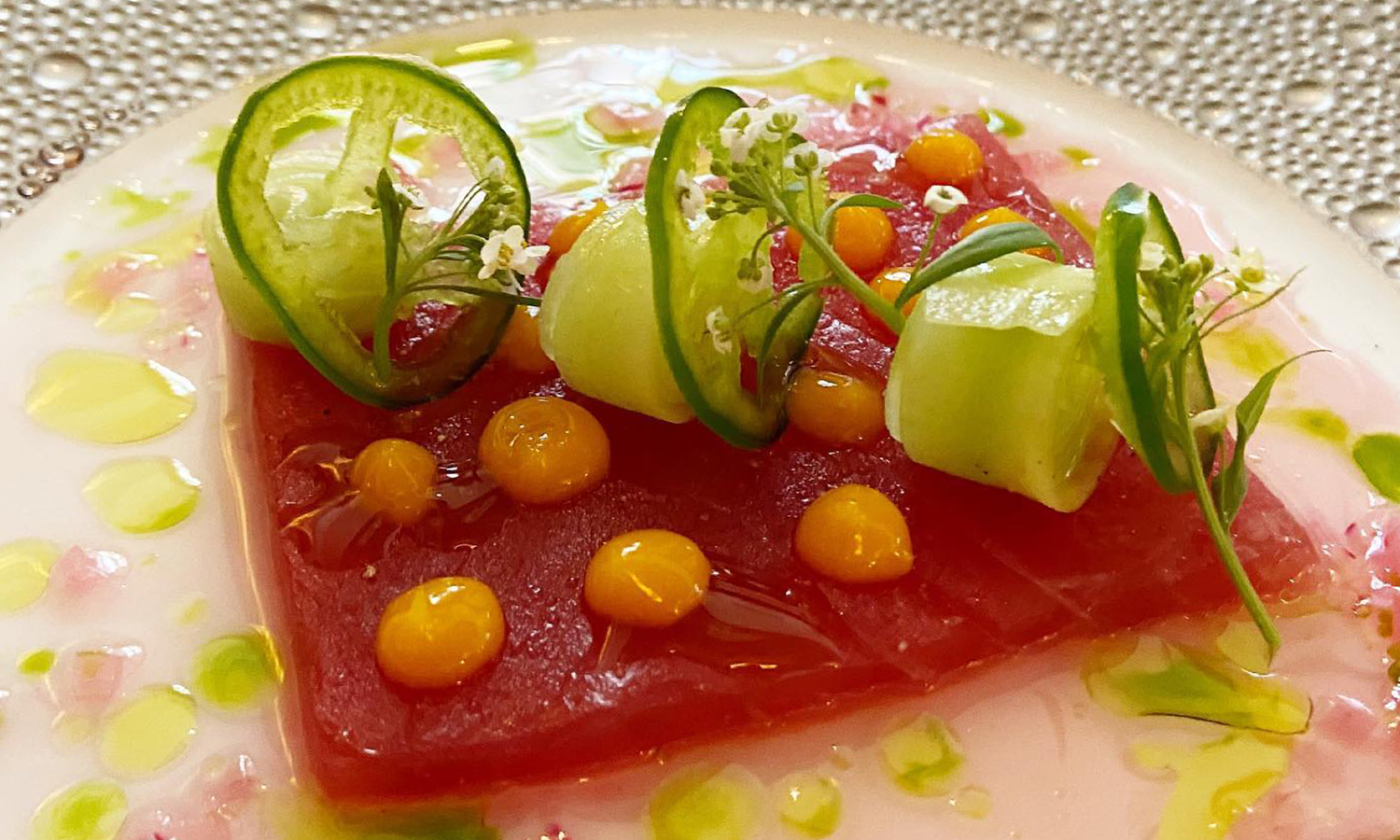 She has spent substantial time cooking in the kitchens of both locales, leading to southern shrimp and grits and cornmeal-fried oysters appearing on the same menu as French haute cuisine-inspired pan-seared foie gras.
In 2023, Charleston, located in Harbor East, was also recognized by James Beard for its hospitality.
Steve Chu—Ekiben
Semifinalist, Best Chef Mid-Atlantic (2023)
A newcomer to the James Beard semifinalist list in 2023, Steve Chu combines old family recipes with fresh ingredients to create craveable buns and bowls at his Asian-fusion Ekiben in Baltimore. In partnership with friends he made at UMBC, the business grew from a homemade hot dog cart parked at the Inner Harbor to three locations in Fells Point, Hampden, and South Baltimore.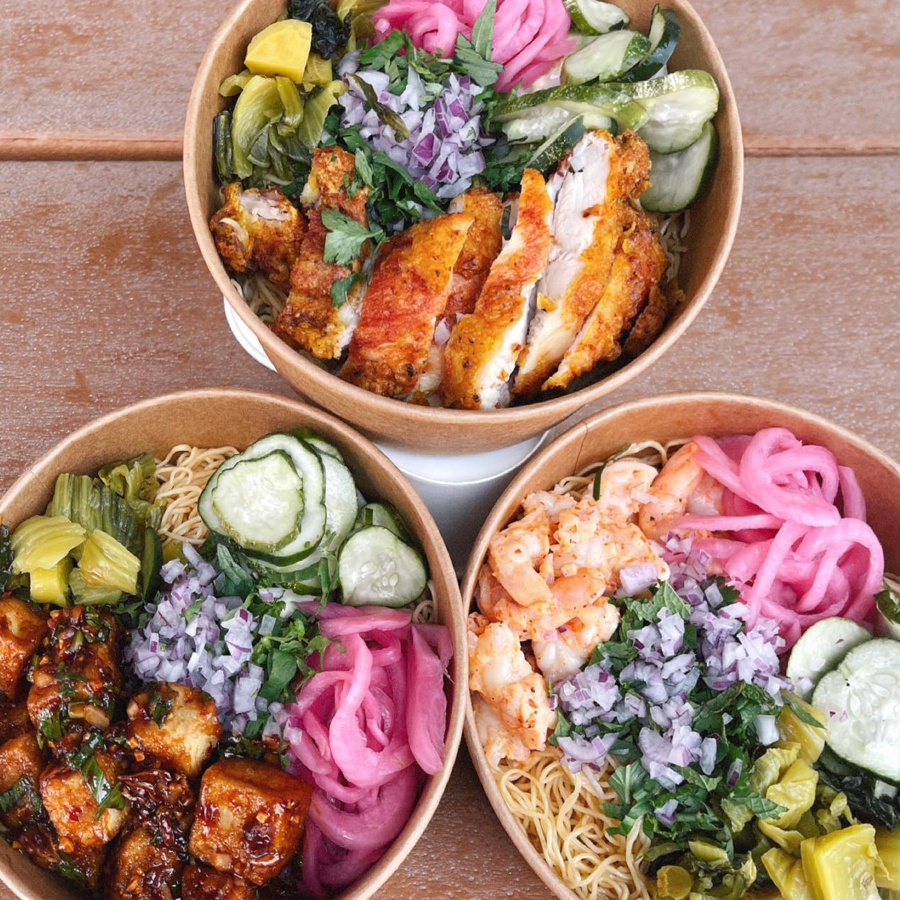 A descendant of Taiwanese immigrants and restaurateurs, Chu carries on his family's legacy by using their secret steamed bun recipe as the foundation of his flavorful dishes. The delectable grab-and-go offerings from Ekiben's gourmet kitchen not only carried them through the pandemic, but helped them to grow, landing them at #17 on Yelp's Top 100 Restaurants in 2023.
Chris Amendola—foraged.
Semifinalist, Best Chef Mid-Atlantic (2023)
When he's not in the kitchen, you will find James Beard 2023 semifinalist Chris Amendola in the forest, foraging for ingredients. You can bet that this certified mushroom forager will then serve up his latest finds at his restaurant, foraged, a hyper-seasonal eatery.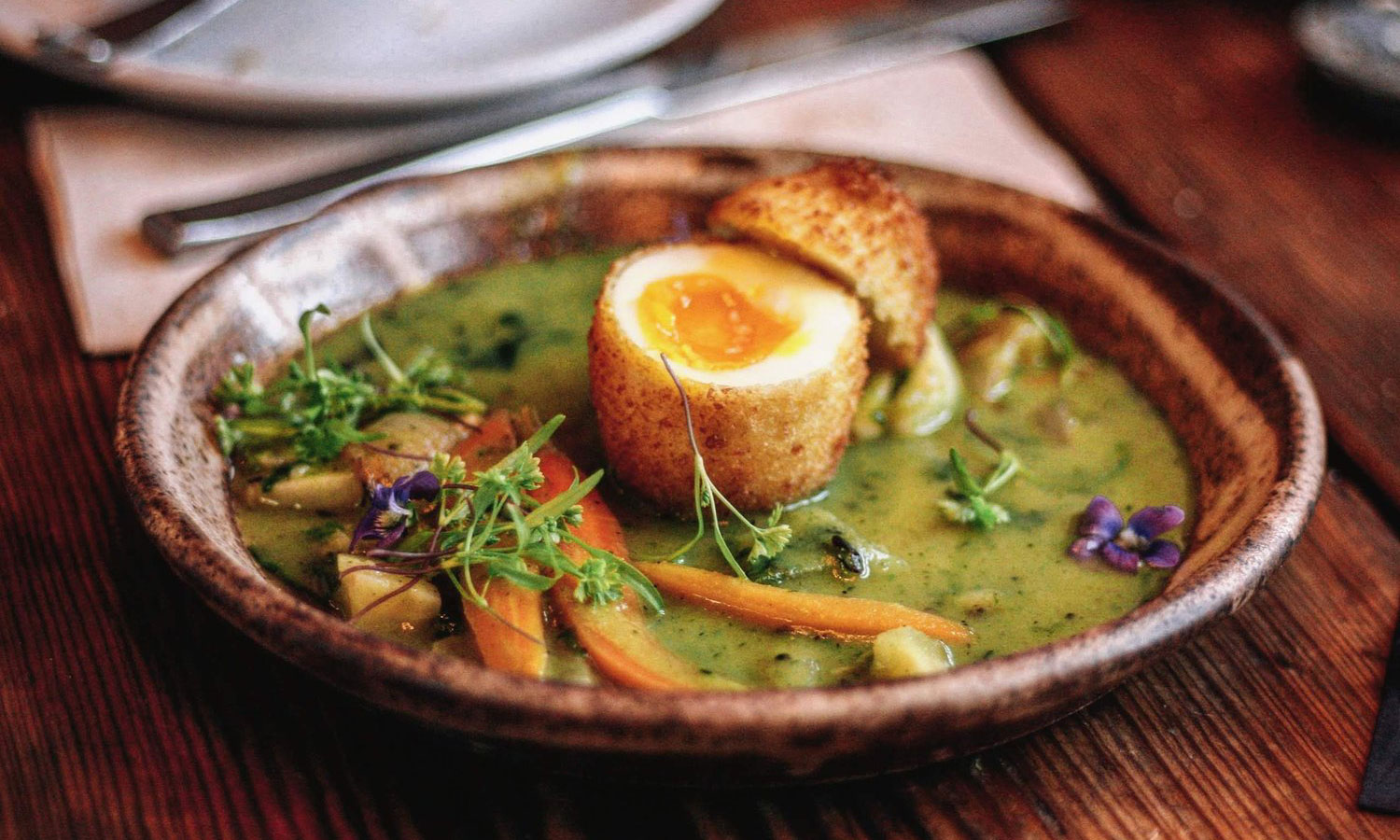 After paying his dues in the kitchen of several Charm City mainstays, Amendola was ready to put his love of nature and local food on plates in his own restaurant. After a successful few years in Hampden, foraged made the move to a larger space in Station North in 2021. Its new home features a hydroponic wall of sweet alyssum, lucky plum, and sorrel—you can't get fresher ingredients than that—as well as a full-service bar that incorporates wild fruits and spices to complement a menu updated daily. Communal plates allow for sharing among tablemates, where everyone can try house specialities like mushroom stew, roasted chicken, and a variety of vegetarian options. 
Peter Chang—NiHao
Finalist, Outstanding Chef (2022)
Raised in China, Peter Chang came to the United States in the early 2000s to work as a chef in the Chinese Embassy. During the ensuing 20-plus years, Chang grew the profile of authentic Chinese cuisine in America, and he now helms a variety of successful restaurant concepts in Washington, D.C, Virginia, and Maryland. His NiHao in Canton was named as a James Beard semifinalist for Best New Restaurant in 2022, while Chang himself was top-five finalist for 2022 Outstanding Chef. NiHao has a contemporary feel and serves up the comforting Sichuan dishes Chang is known for.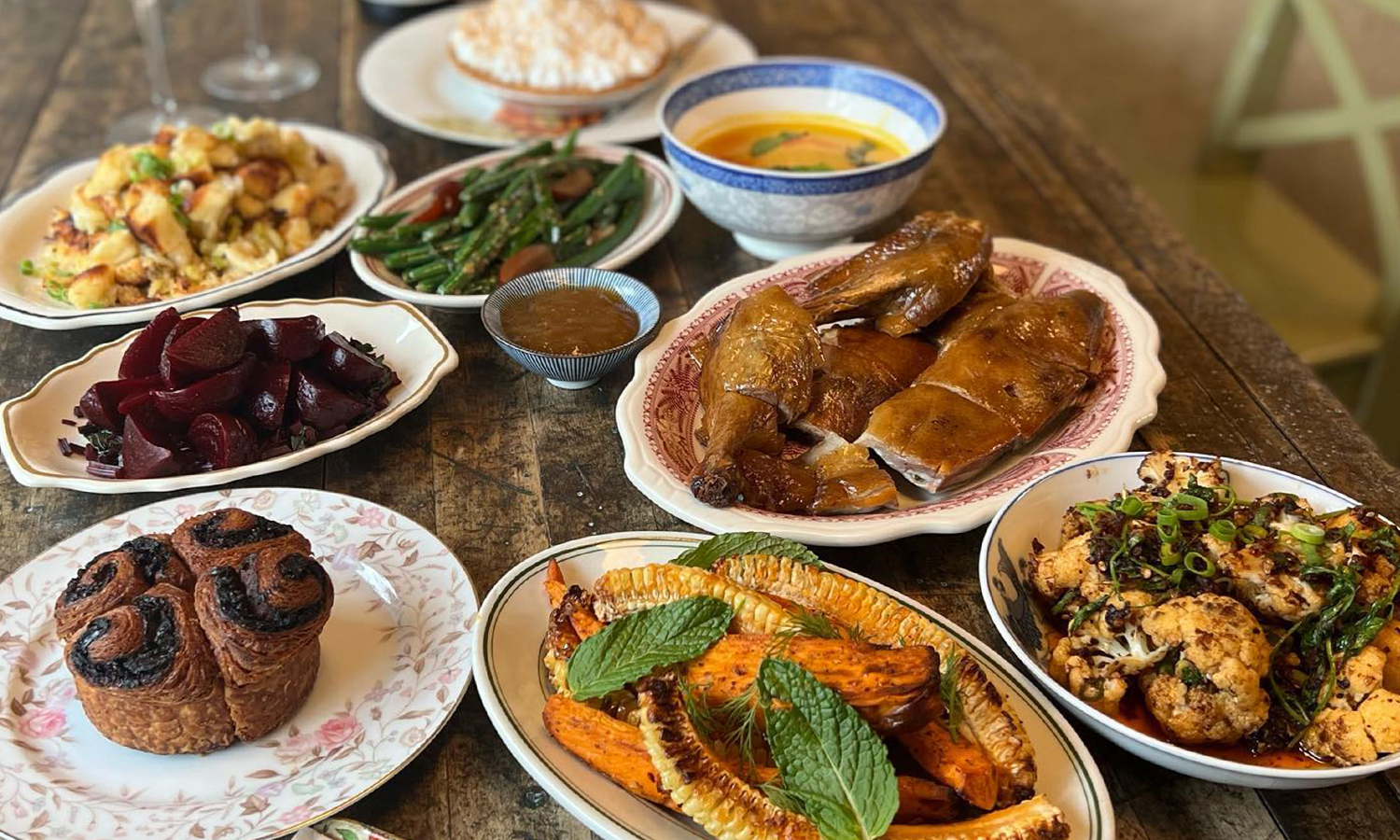 Foodies in Maryland can also sample Chang's flavorful dishes at Q by Peter Chang in Bethesda and Peter Chang in Rockville and Baltimore (near Johns Hopkins Hospital).
Carlos Raba—Clavel
Semifinalist, Best Chef: Mid-Atlantic (2022)
Mexican native Carlos Raba moved to the United States as a teenager and worked for years in grocery stores before deciding to take the plunge as a restaurant owner and chef. Although this may seem like a leap, he had spent his childhood learning to cook traditional Mexican recipes from his grandmother, aunts, and uncle—an eatery owner himself. Clavel, Raba's mezcaleria, taqueria, and nixtamaleria in Remington, is committed to authentic sourcing and recipes, with the staff returning to Mexico each year to stay rooted in their culinary traditions.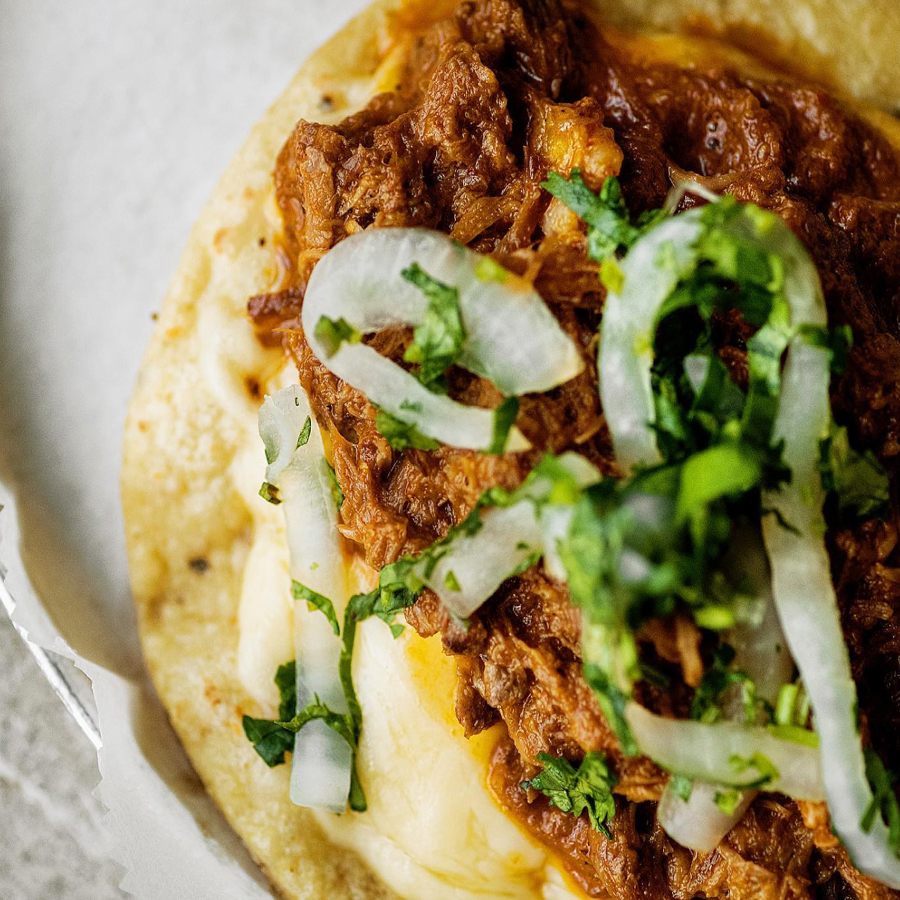 Besides the tacos and ceviche that keep people lining up at the doors, Clavel's mezcals and cocteles are worth the trip—in fact, Clavel is a two-time James Beard nominee in the bar category. 
Kareem Queeman—Mr. Bake in Riverdale, MD
Semifinalist, Outstanding Pastry Chef or Baker (2023)
Kareem Queeman, aka Mr. Bake, whips up delectable cupcakes, banana pudding, and other desserts at Le Fantome Food Hall in Riverdale. Fans of Queeman's creations can even order online—Mr. Bake ships all over America.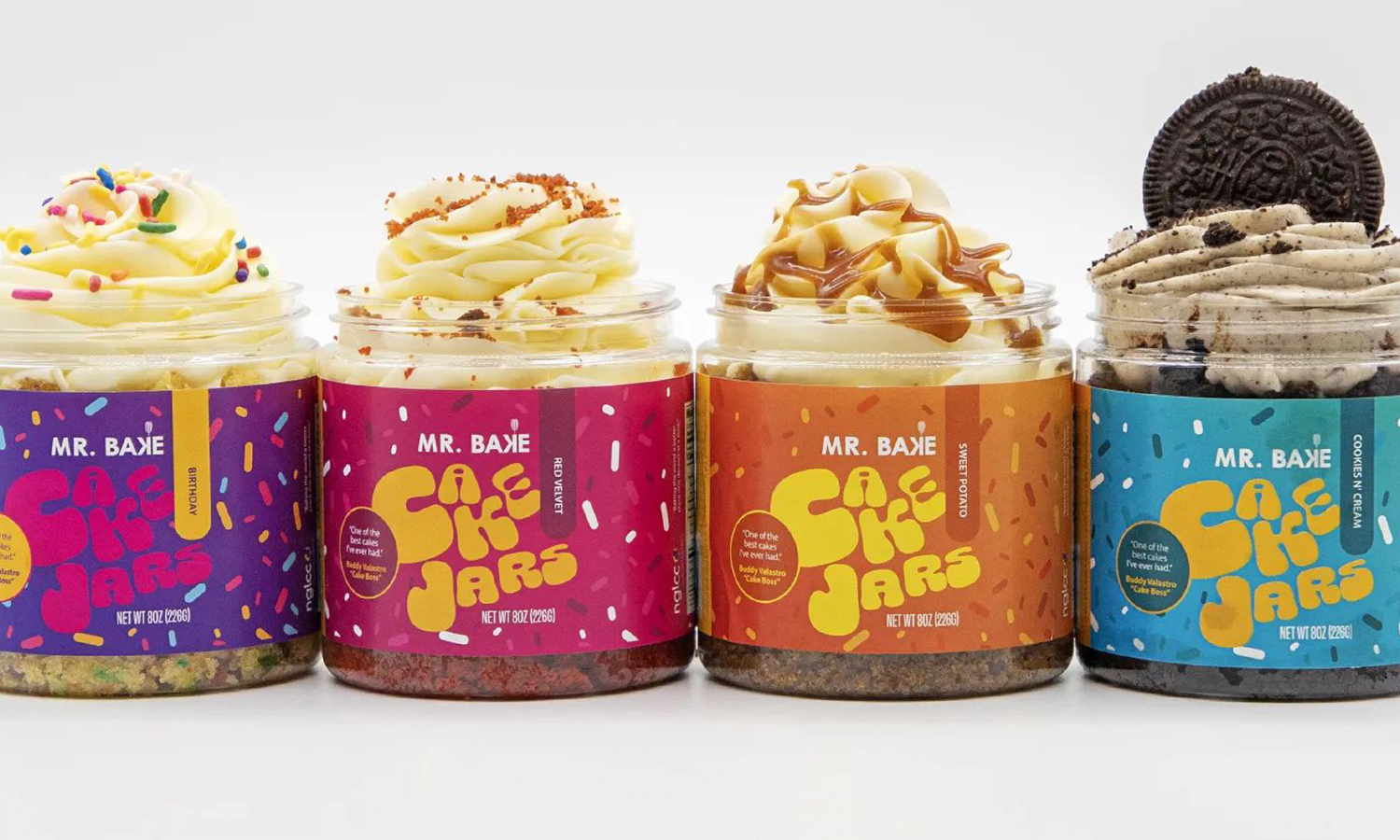 Queeman has received national attention through his appearances on The Food Network as both a contestant and judge on several shows. His prowess in the kitchen is inspiring, as well as his commitment to create space for queer chefs of color.
---
Lead Photo Credit: Colin Marshall
Heidi Glatfelter Schlag is a marketer, history lover, and traveler who can often be found exploring museums, parks, small towns, and farms. She founded Culture-Link Communications, where she helps local nonprofits and small businesses build their brands. Heidi lives in Frederick, MD, with her husband and two dogs.