A Dino-Themed Drive For All Ages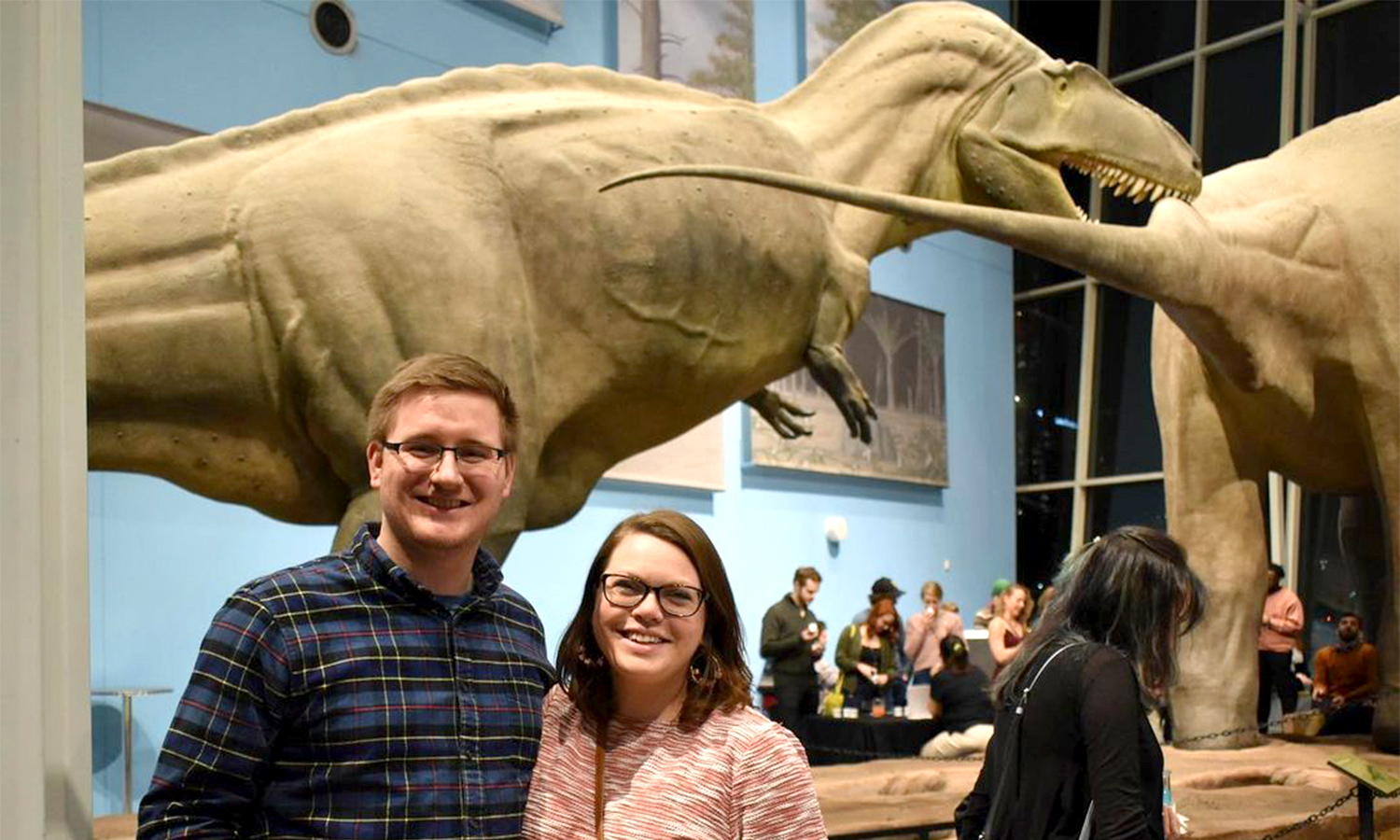 Calling all dinosaur lovers! Travel back to prehistoric times on this dino-themed road trip!
Start: Baltimore
Finish: Solomons
Distance: 2 days, 5 stops, 120 miles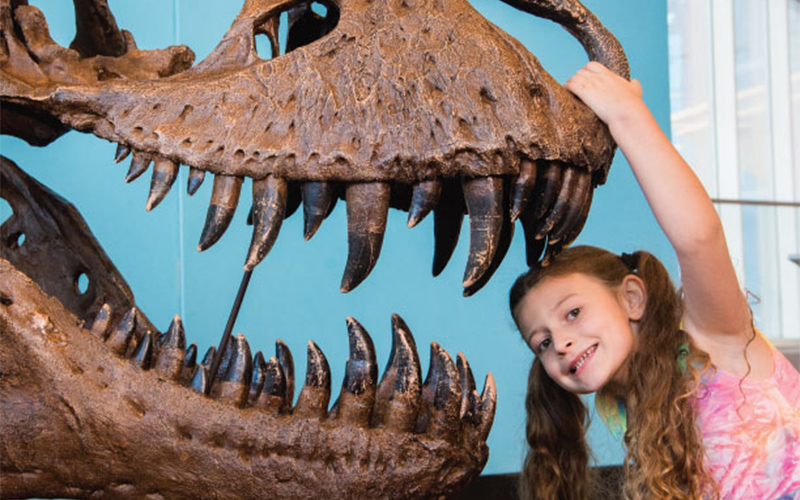 STOP 1
Maryland Science Center
601 Light St, Baltimore, MD 21230
Kick off your trip at the Maryland Science Center, where you'll find a large, interactive dinosaur exhibit. It's got full-size skeleton models and a field lab featuring sample excavation sites. Test out real tools used by paleontologists, clean and examine pretend fossils, and measure a dinosaur's footprint! Make sure to watch some of the amazing video presentations featured throughout the exhibit.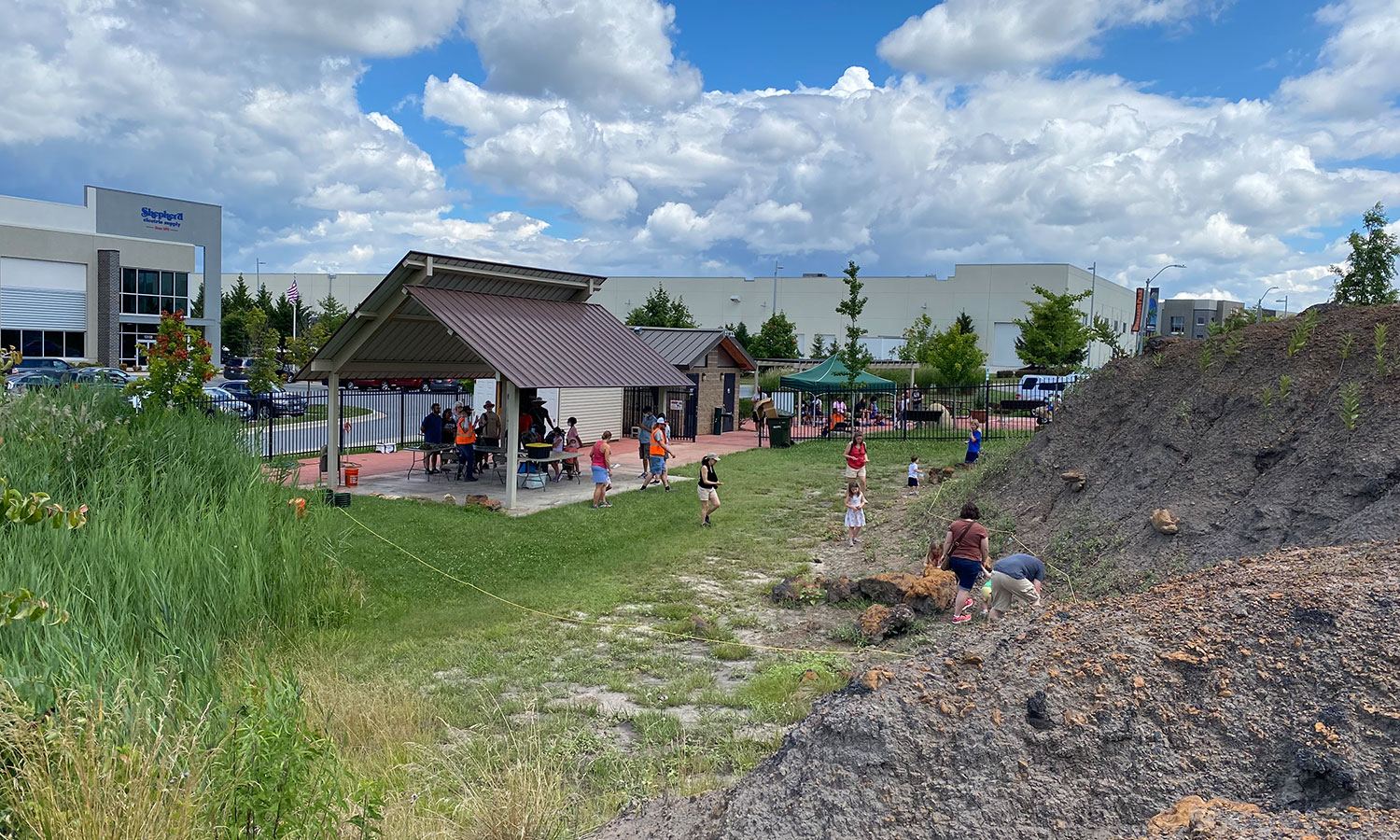 STOP 2
Dinosaur Park in Laurel
13100 Mid Atlantic Blvd, Laurel, MD 20708
Now it's time to visit a real fossil site! Dinosaur Park is home to a rare deposit of fossils from the early Cretaceous period. Scientists have found several teeth, bone fragments, and dinosaur eggs from these very fossil beds. Channel your inner paleontologist and search for fossils on the first and third Saturdays of each month.
Bringing kids? Don't forget to visit the dinosaur-themed playground before you leave.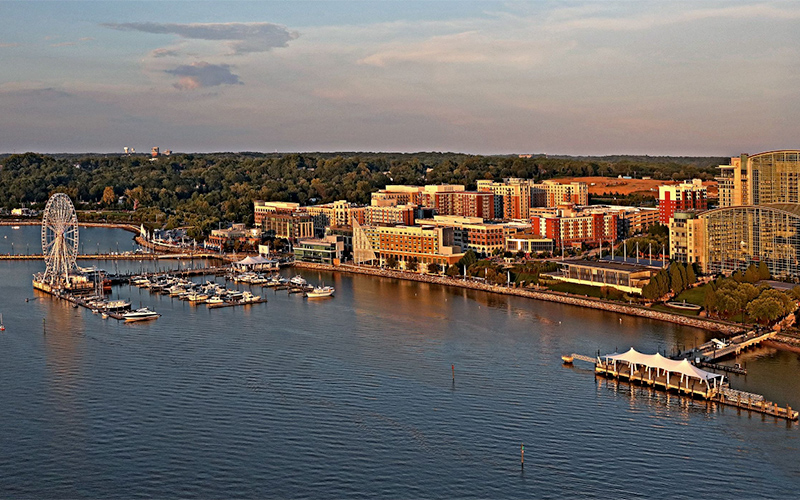 STOP 3
National Harbor
165 Waterfront St, National Harbor, MD 20745
End your day by relaxing at one of the many hotels at National Harbor. Take in the scenic views of the Potomac, hop on the famous Ferris wheels, or grab dinner at one of the many restaurants within walking distance. National Harbor has endless entertainment options perfect for people of all ages, including shopping outlets, casinos, and live music.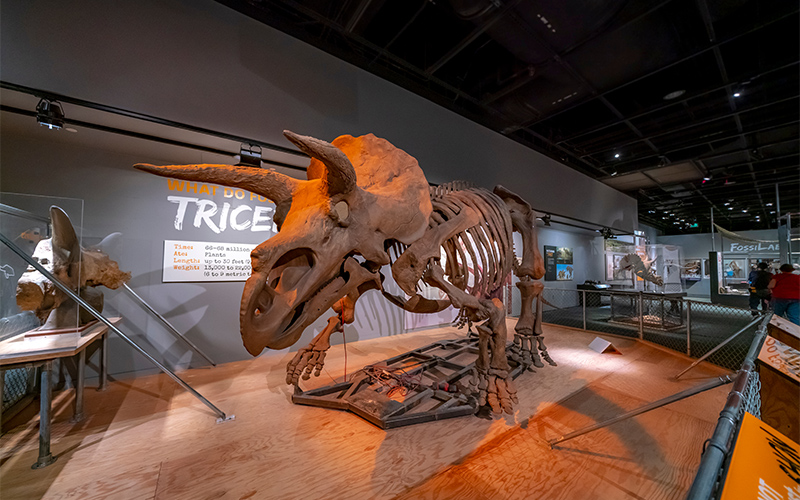 STOP 4
Smithsonian National Museum of Natural History
10th St. & Constitution Ave. NW, Washington, DC 20560
Kick off your dino tour at one of the most famous dinosaur exhibits of all time: the Smithsonian National Museum of Natural History. The renowned Hall of Fossils showcases giant dinosaur skeletons, including everyone's favorite Tyrannosaurus rex. Make sure to check out the Fossil Lab, where you can watch museum staff clean and examine new fossil samples that have been found around the world.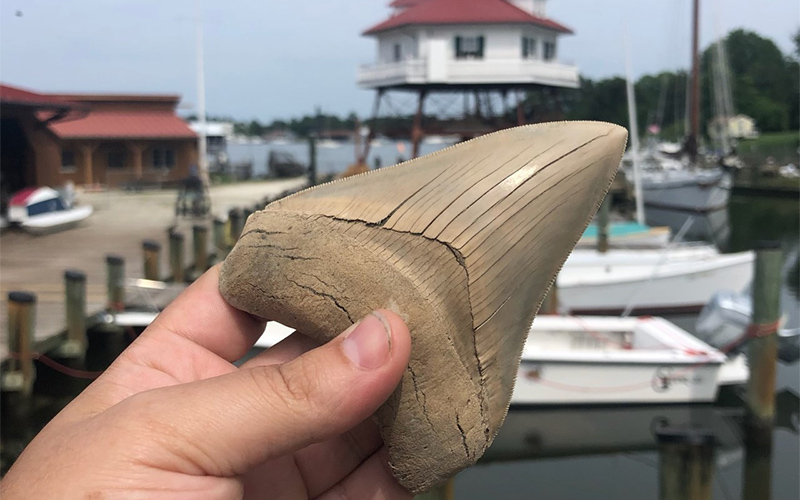 STOP 5
Calvert Marine Museum
14200 Solomons Island Rd S, Solomons, MD 20688
The Calvert Marine Museum features dinosaur fossils found in Calvert Cliffs State Park that are from the Micone epoch era. Learn how scientists remove and prepare these fossils with interactive touch screens and presentations from museum staff. You can also bring in any fossils you find at the cliffs and use the museum guide to classify your discovery.
---
Lead Photo: Maryland Science Center