A Weekend of Holiday Traditions in Charm City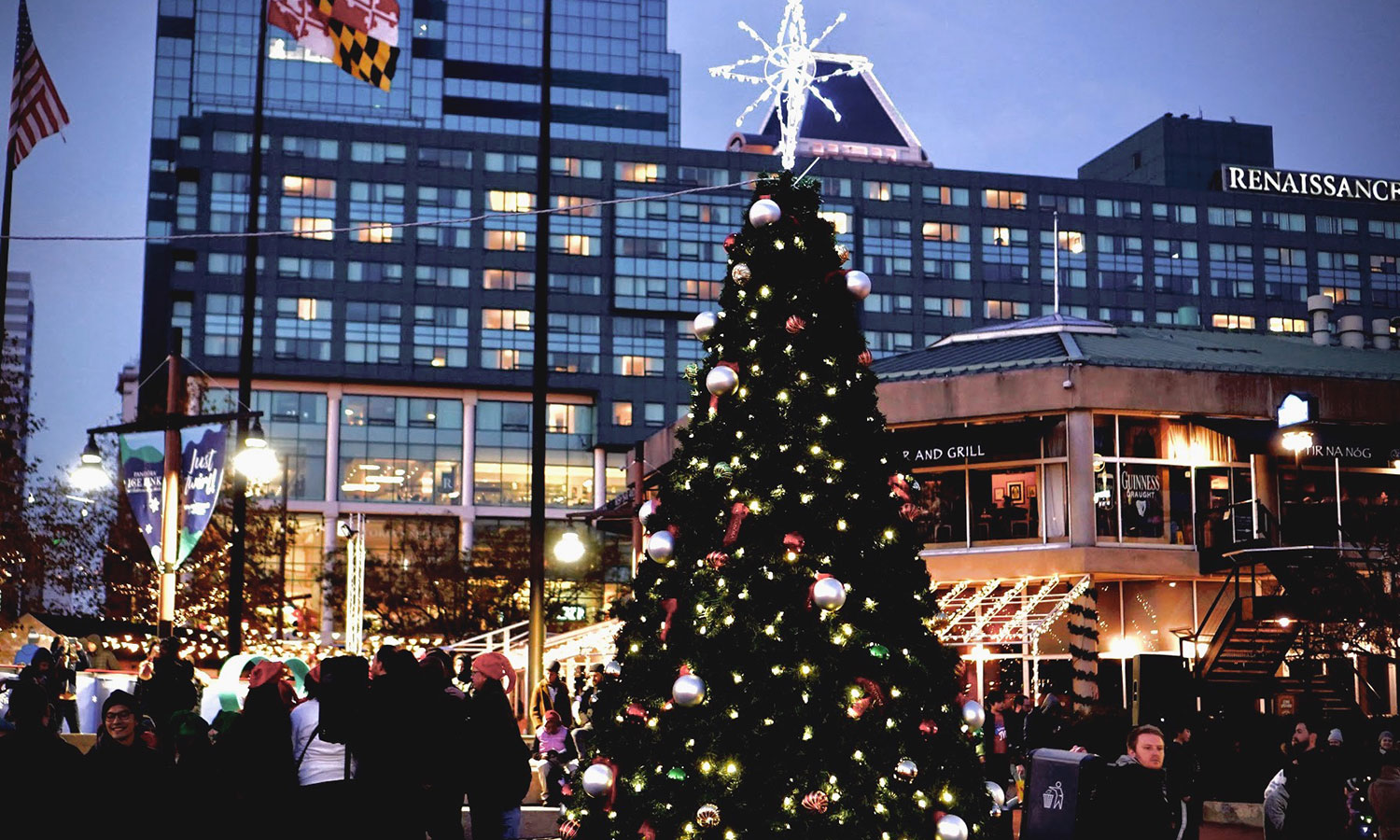 When the busyness of the holidays feels overwhelming, I crave a reminder of why this season is so special. My husband, Joe, and I started dating around Christmas and created quite a few holiday traditions during our years living in Baltimore. I put together a weekend trip for the two of us to celebrate the holidays—and our anniversary—in Charm City. My gift to you: the itinerary, all ready for you and your family to enjoy!
Friday night—Hampden
A quintessential Baltimore community, the quirky neighborhood of Hampden has a variety of restaurants and shops to explore. Snag a table at Café Hon, a classic dinner that pays tribute to the ubiquitous term of endearment common in "Bawlmerese".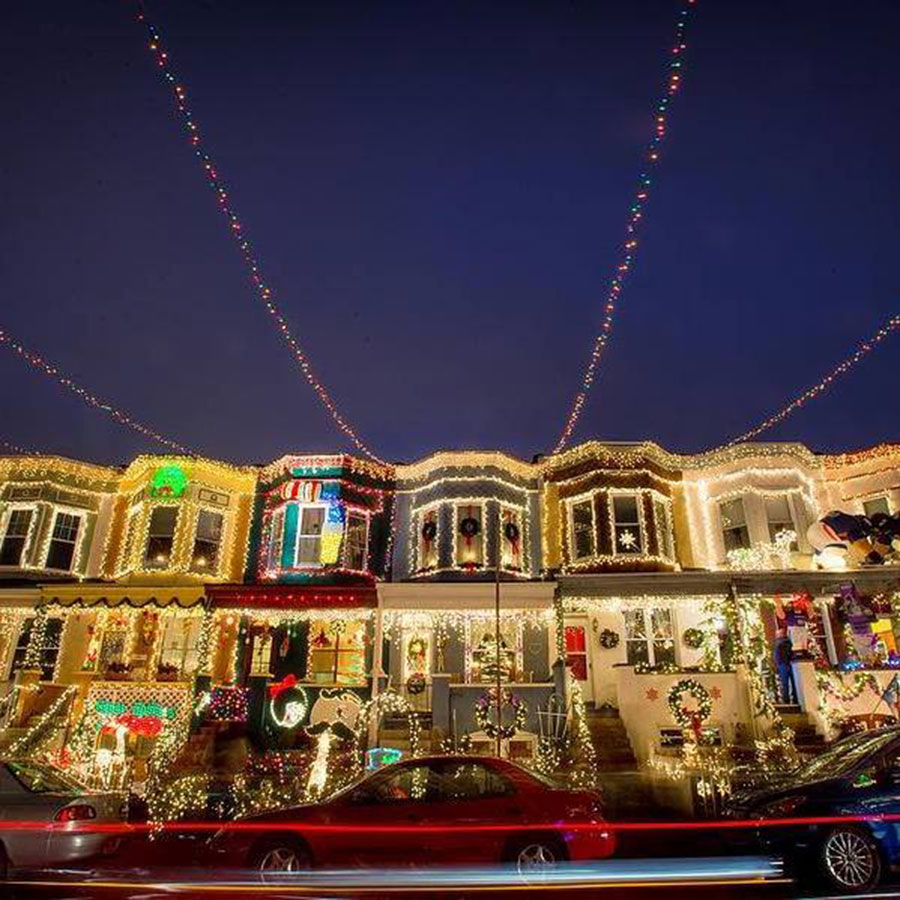 After a hearty meal, head out to the main Hampden attraction during the Christmas season, The Miracle on 34th Street. A beloved holiday tradition in Charm City, the residents of the 700 block of 34th Street in Hampden go all out on magnificent light displays each year. The roads are shut down on the weekends in December so the public can wander the street and soak in the merriment. (Joe and I had one of our first dates here many years ago, and we are both looking forward to re-experiencing this Christmas event.) 
Saturday morning—Inner Harbor
There are a variety of hotels in the Baltimore area that would be pleased to host you for your Charm City weekend. One in the Inner Harbor may fit the bill since you will start your Saturday at West Shore Park at the German Christmas Market. Modeled after the traditional Christmas markets in Germany, the Baltimore version runs from Thanksgiving through Christmas Eve. It features vendors in charming wooden shelters selling European wares, including ornaments, arts and crafts, clothing, jewelry, and toys, that will delight every person on your holiday list. Of course, there is also a variety of German fare to celebrate the season, like Schnitzel, Bratwurst, Sauerkraut, and pretzels, while hot chocolate, warm wine, or apple cider will help you fight off the chill. Kids (and kids at heart) can enjoy a ride on the carousel or Ferris wheel before a visit with Santa Claus.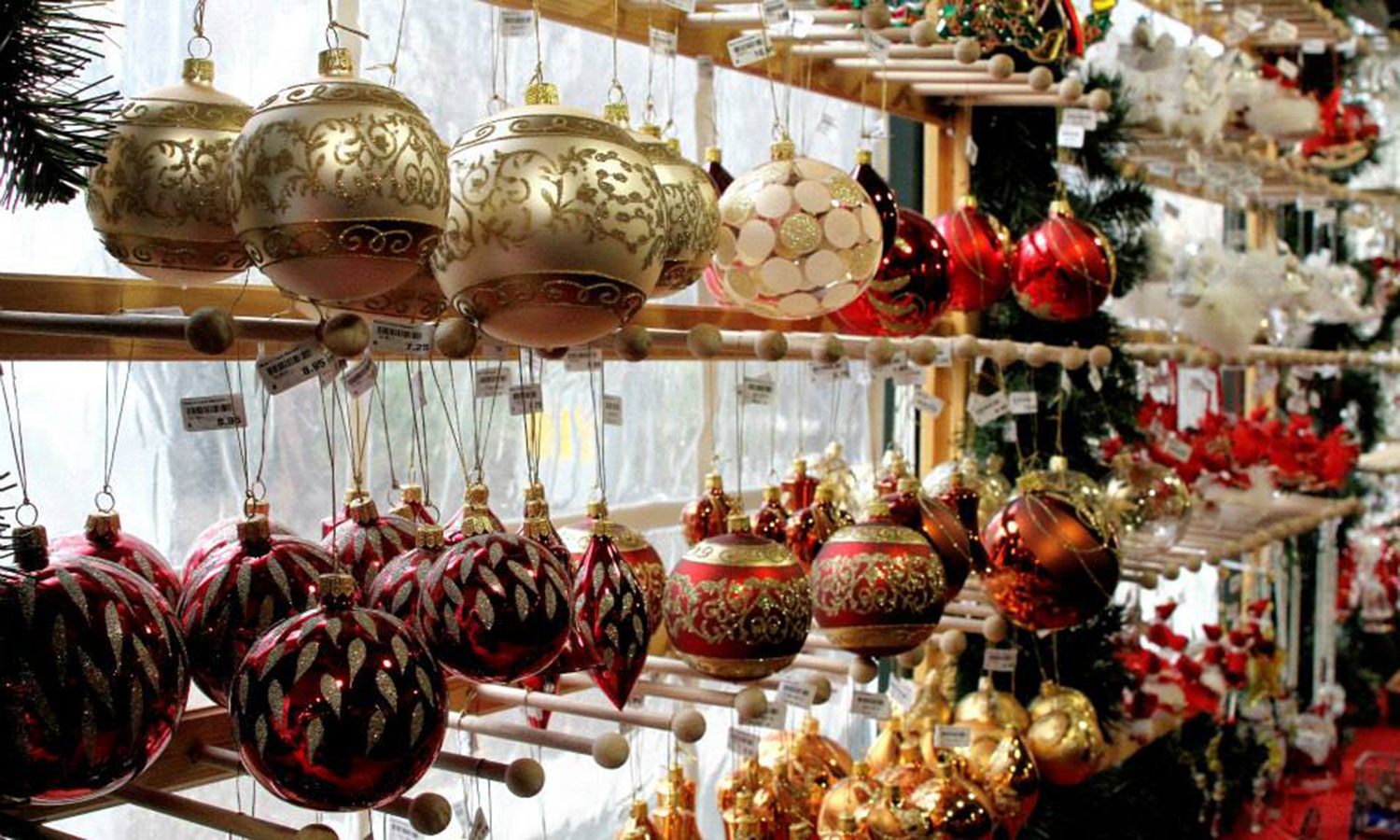 The market is set up along the Inner Harbor waterfront in front of the Maryland Science Center, so after you have shopped and eaten your fill, visit that interactive museum or head in the other direction to the National Aquarium. If you'd rather continue the holiday theme, I recommend checking out the Inner Harbor's Ice Rink, located mere steps from the Christmas Village. For $10 for adults and $9 for kids, plus a $4 skate rental, you can glide across the ice in an enchanting urban winter oasis, with lights from the nearby skyscrapers and ships twinkling around you.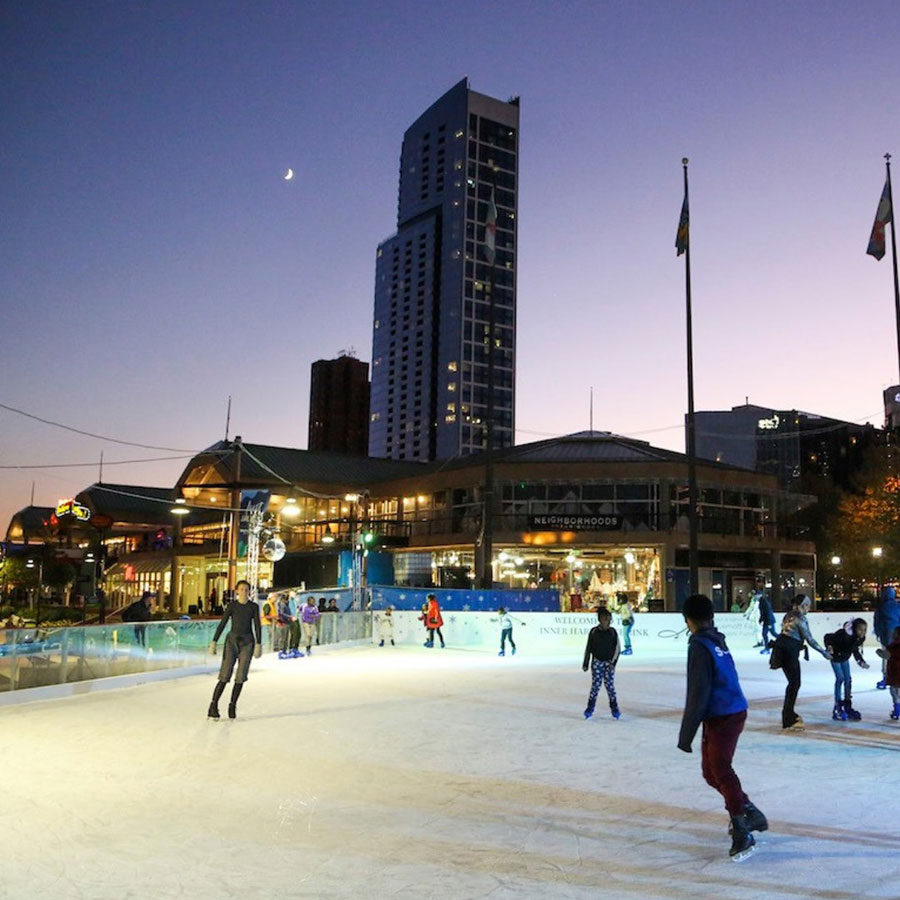 After you get off the ice, it's time to grab some dinner. If you are looking for a quintessential Charm City meal in a place beloved by locals, try Rusty Scupper in the Inner Harbor, Charleston in Fells Point, The Helmand in Mount Vernon, Papermoon Diner in Remington, or Gertrude's at the Baltimore Museum of Art. 
Saturday evening – Maryland Zoo
After dinner, a short road trip will deliver you to the Maryland Zoo for Zoo Lights, open from 5-8 p.m. Friday through Sunday. Walk the lighted paths and admire the seasonal displays in the shapes of your favorite wild animals. Over 100,000 LED lights will enliven the zoo, and proceeds from the event will benefit the care of the animals, meaning you can make a holiday tradition out of having fun and giving back.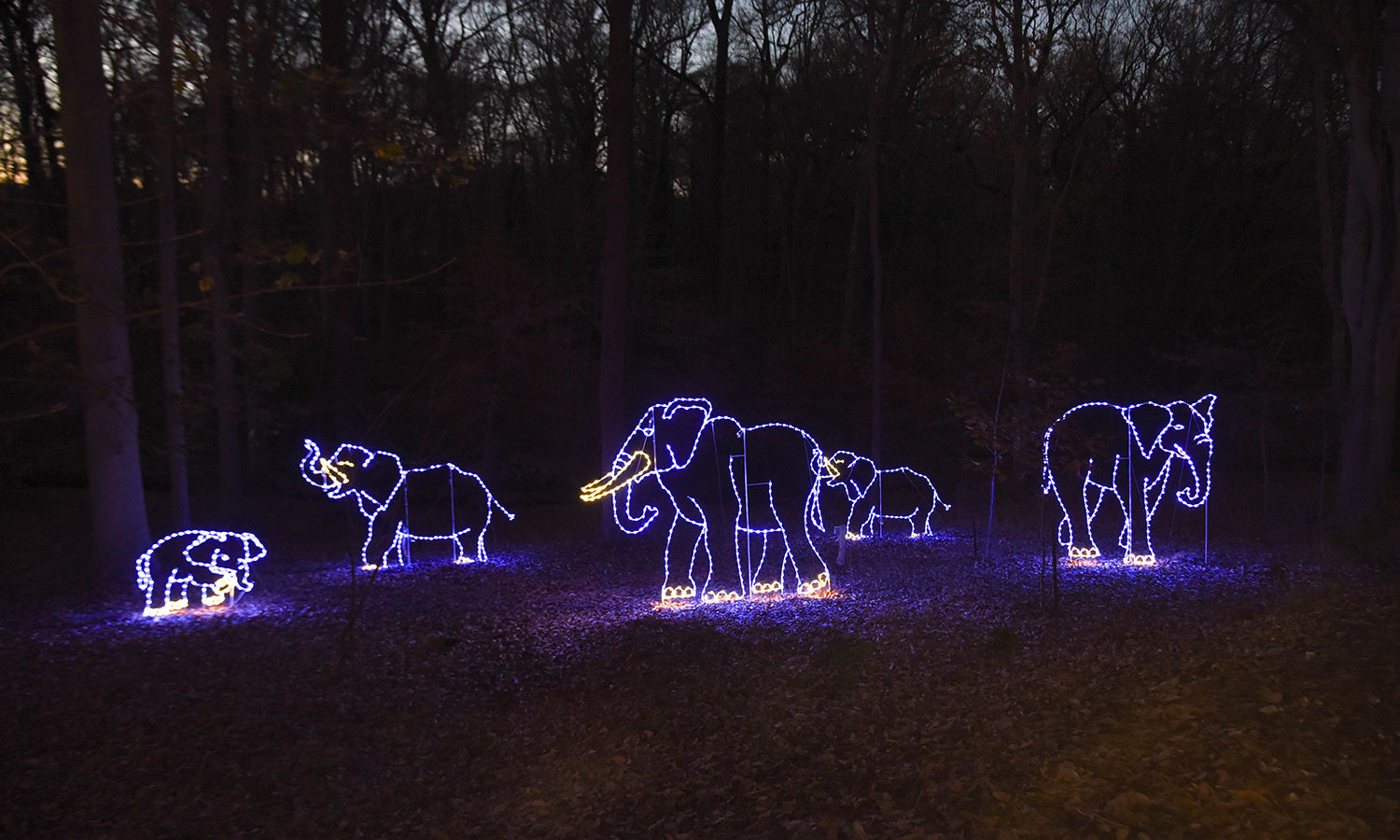 Children can ride a train and a Ferris wheel, and if you missed Santa at the German Village, you'll have a chance to present your list to the big guy here.
Sunday morning – Hunt Valley and Towson
Sunday morning, head to Valley View Farms Garden Center and Nursery, which comes alive during the holidays. Located north of the city, the Center displays dozens of trees, each with a unique theme—Ravens, Orioles, crabs, the seashore, dogs, Star Wars, the Grinch…the list goes on and on. Hundreds of Baltimore families make the pilgrimage here each year to choose a special ornament. You can also buy a fresh tree here if you haven't gotten yours already.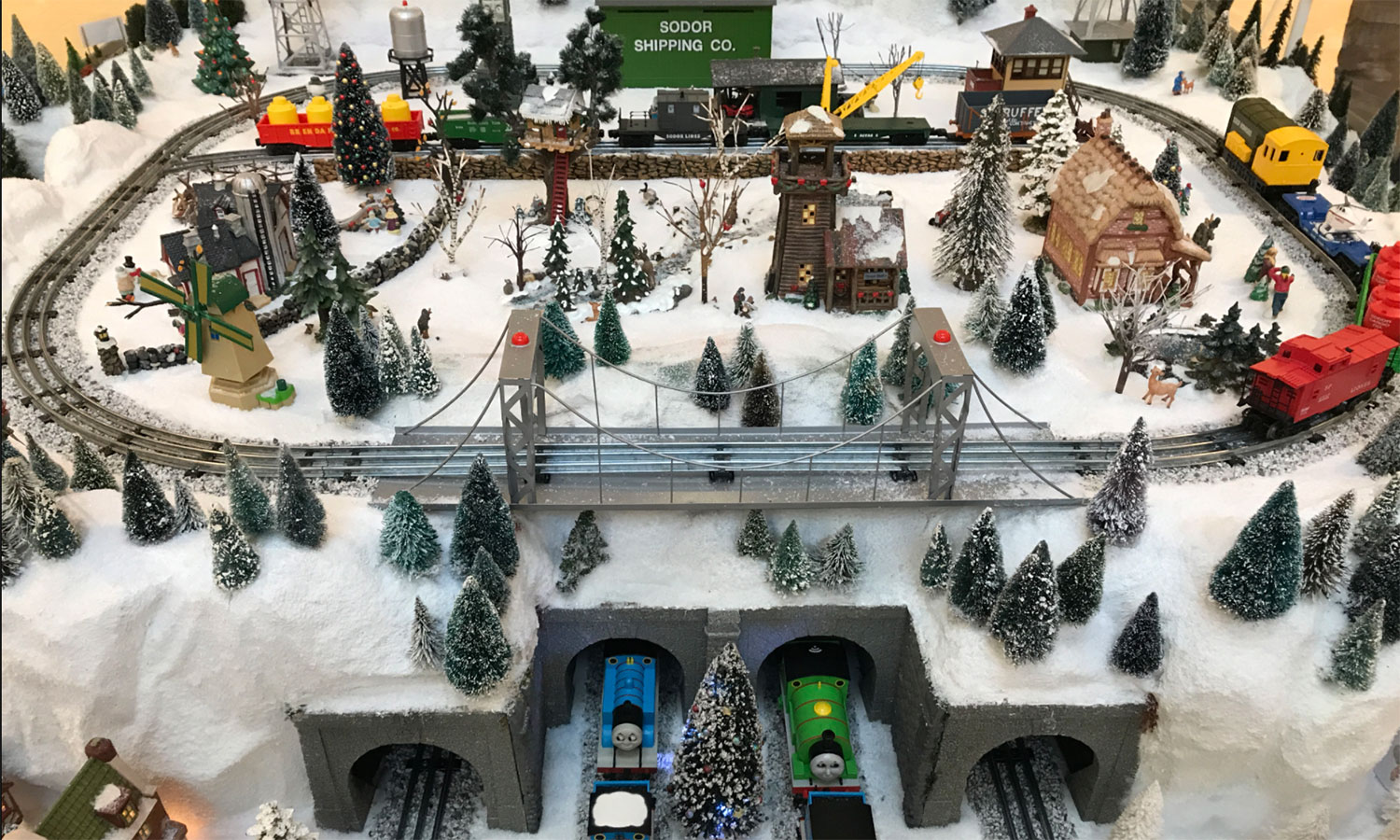 Next, check out the Holiday Train Garden at The Shops at Kenilworth in Towson and delight in the intricate train village with working trains making the circuit over mountains and through tunnels. (Another train garden in Highlandtown is also a holiday favorite but is closed this year due to the pandemic.) While at Kenilworth, you can get a start on your holiday shopping, or you check out the merchants clustered in nearby downtown Towson.
Sunday afternoon – Your Choice!
To wrap up your festive weekend, select a holiday matinee to enjoy. For the ultimate in Christmas cheer, buy tickets to Holiday Spectacular at the Joseph Meyerhoff Symphony Hall, featuring the Baltimore Symphony Orchestra. A seasonal treat, the performance includes the Baltimore Choral Arts Society singing holiday classics, the spoken word artist Wordsmith, and tap-dancing Santas. But there are other options to suit your cultural preferences: the Meyerhoff is also offering the Cirque Nutcracker and a Leslie Odom, Jr. Christmas Tour; the Hippodrome Theatre at the France-Merrick Performing Arts Center has Tootsie and The Christmas Story, although with limited weekend performances; CenterStage is offering Fires in the Mirror and Dreamgirls; and RamsHead Live! always has exciting live bands.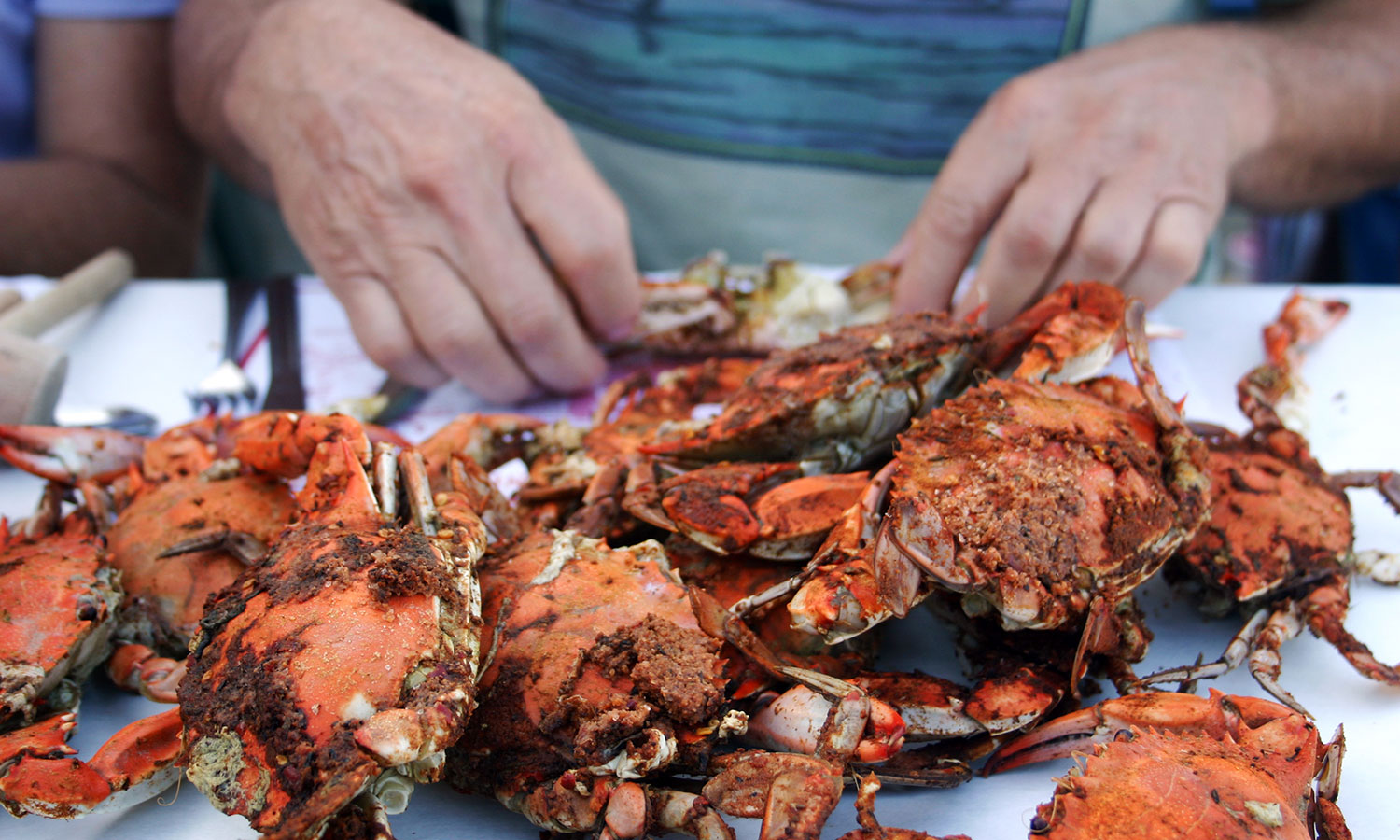 Or, if you'd rather have one more meal before leaving town, consider a bushel of the steamed crustaceans Maryland is known for. Because, as all locals know, it ain't Christmas in Bawlmer, hon, without Crabs for Christmas!
---
Lead Photo: Christmas Village in Baltimore
Heidi Glatfelter Schlag is a marketer, history lover, and traveler who can often be found exploring museums, parks, small towns, and farms. She founded Culture-Link Communications, where she helps local nonprofits and small businesses build their brands. Heidi lives in Frederick, MD, with her husband and two dogs.