Favorite Spots in Northern Baltimore County

My husband Derek, 9-year-old stepson Oliver, and I always look for weekend excursions to bond our little family. Trips to northern Baltimore County accomplish that for us!
Bisected by I-83 and framed by Carroll and Harford counties, our favorite wedge of Central Maryland combines convenience with charm (like farms and good eats) and enchantment (think pristine woods and family-friendly fun).
Here are some McAllister-approved recommendations for your Baltimore County road trip:
Hikes & Parks
My family loves Oregon Ridge Park, a 1,100-acre nature park off the edge of suburbia in Cockeysville. This stretch of outdoor serenity is conveniently accessible from the 1-83.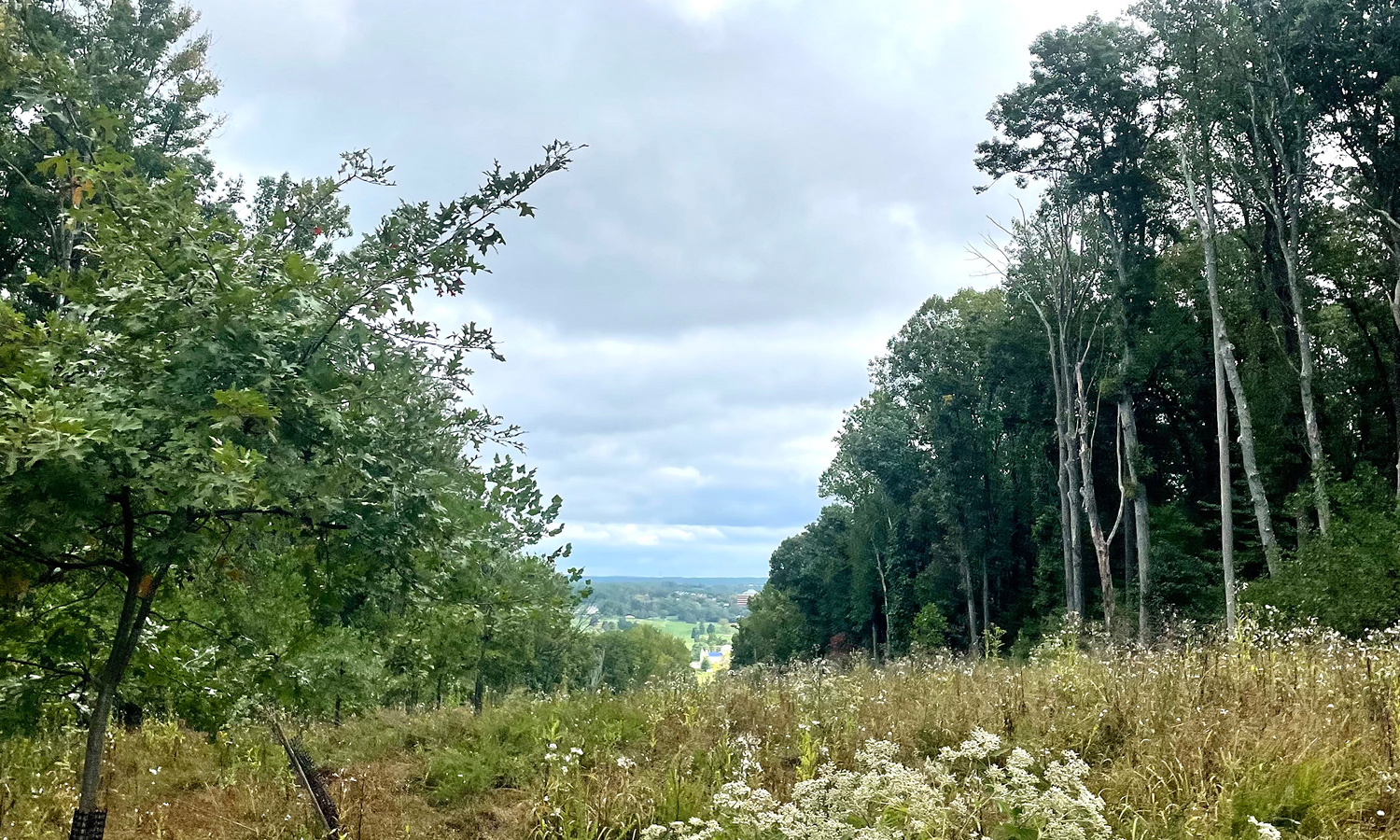 Oregon Ridge has eight miles of accessible, forested walking trails; a small lake perfect for picnics; flowers, birds, and animals for the wildlife enthusiast; and a nature center and old mill ruins to teach us about the past and present. There's even cross-country skiing and sledding in the winter!
Prettyboy Reservoir will forever be known to us as the spot where Derek taught Oliver how to skip rocks! This local favorite for hunting, fishing, and hiking is a year-round family and dog-friendly place to get away from it all.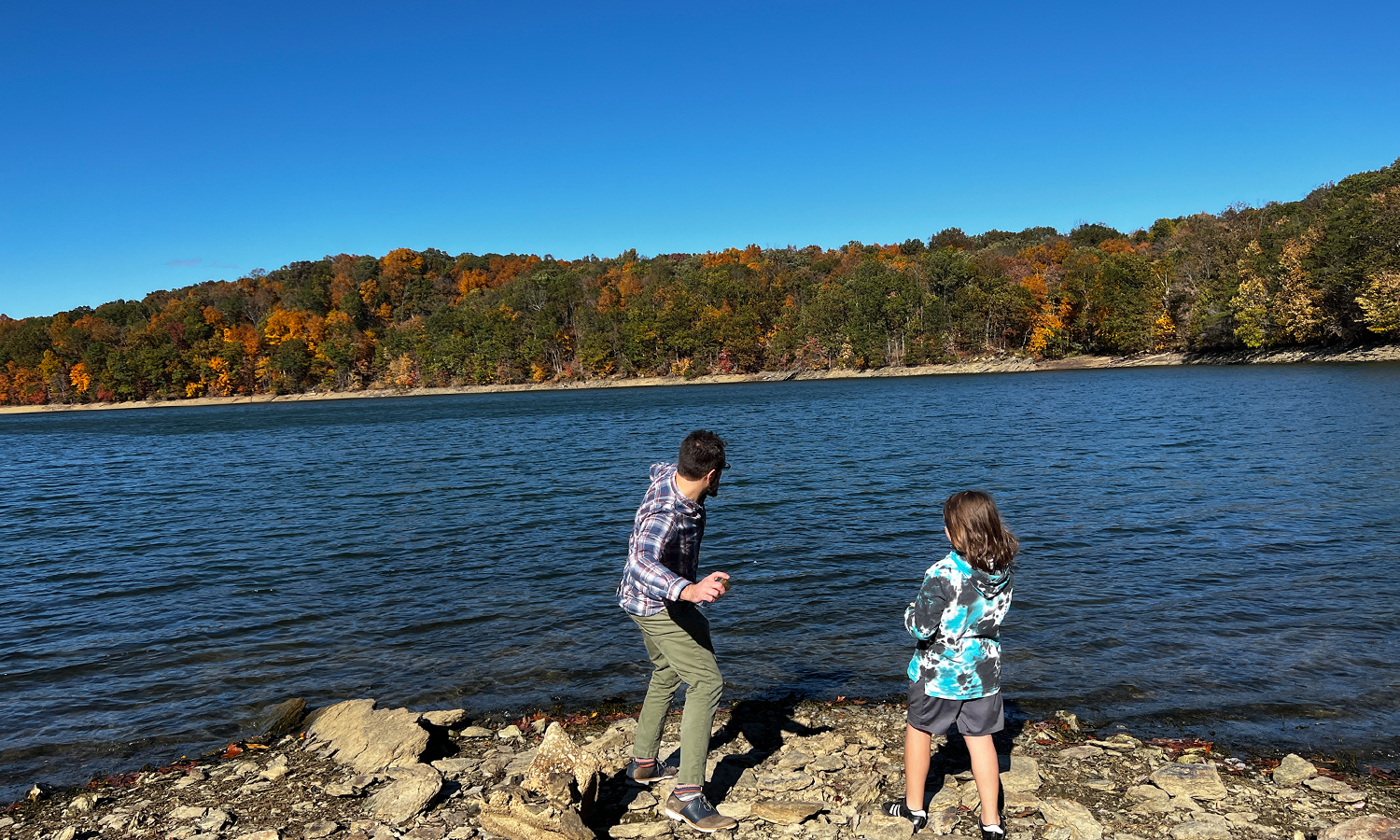 Take the Hemlock George Extended Loop for a moderately challenging ramble that rewards you with dazzling scenery. The route turns even more magical in the winter months when a green mossy layer develops atop the boulders.
Markets & Shops
Located on a pretty stretch of road in Upperco, Falls Road General Store is a classically friendly country store that supplies just about any yummy treat or sundry you could possibly need. 
Frequent patrons of FRGS (yes, it has its own acronym) go for the reservoir hot dog and a milkshake. Their menu varies weekly, so check the website for the latest list of specialty coffee drinks, baked sweets, and savory bites.
We McAllisters scored at Miller's Farm Market this fall with a major pumpkin, gourd, and squash haul. This farm market in White Hall had some of the most uniquely shaped and patterned ones we've seen.
The farm's location is one of the loveliest in Baltimore County. After gawking at the vast rolling countryside around you, step inside the market to see the wall of deep freezers full of premium cuts of fresh meat. Loyal patrons praise the excellent steaks, scrapple, bacon, and pork sausage. Oliver loves their beef jerky!
Bakeries & Coffee Shops 
Dough Run is a super cozy, friendly, and convenient bakery right off the interstate in Monkton. It's so good that we have to resist the urge to speed on the drive over there! Dough Run is the home of the 'gruffin'—a muffin sprinkled with granola. Other "knead"-to-try menu items include breakfast sandwiches with homemade English muffins, gluten-free treats, and custom pies and cakes.
Butler, Maryland, is worth an article of its own. For now, I'll focus on the town's signature bike-and-coffee hut: Veloccino Bike and Coffee.
Veloccino's is a perfect place to start or end a bike ride or to simply enjoy a caffeine jolt in a quiet rural setting. You'll inevitably run into a road-warrior cyclist or two stopping in to refuel with a fresh pastry or patch a tire before tackling the gentle hills of equestrian country.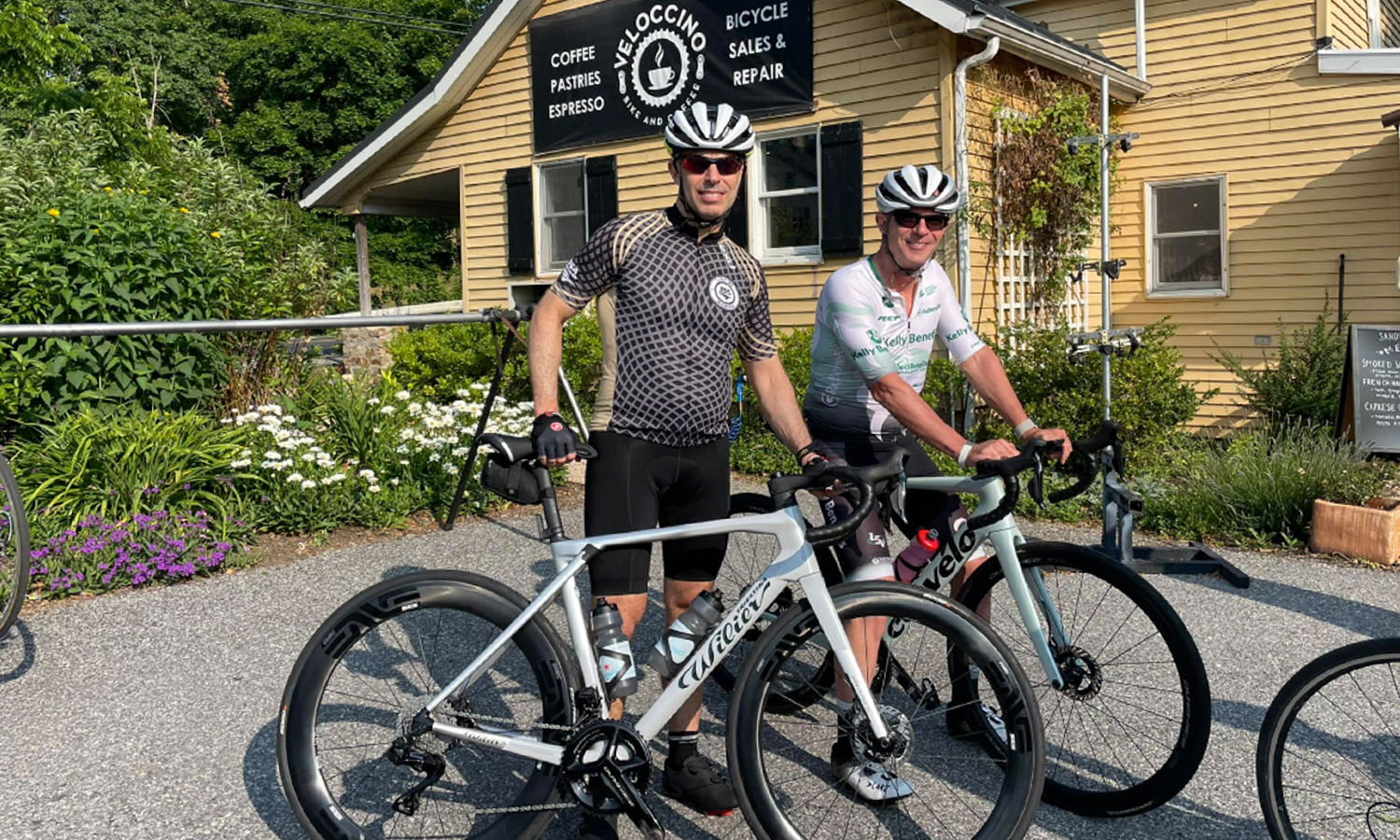 Make sure to order a cappuccino and an Italian cornetto while connecting with Marc, the owner, about bike routes and group rides in the area.
Brews & Bites
Wrapped in panoramic views, the breweries of northern Baltimore County invite you to inhale fresh air and exhale citylife worries. Warm up by a fire, listen to live music, and appreciate good Maryland living.
At Farmacy Brewing, spot the thoroughbred horses and cattle roaming this working family-owned farm while you sip on a Sassy Love Extra Stout, Festbier Lager Fermented In Oak, or Shitake. Honestly, everything on the tap list is delicious. Derek says there's no such thing as a bad brew at Farmacy.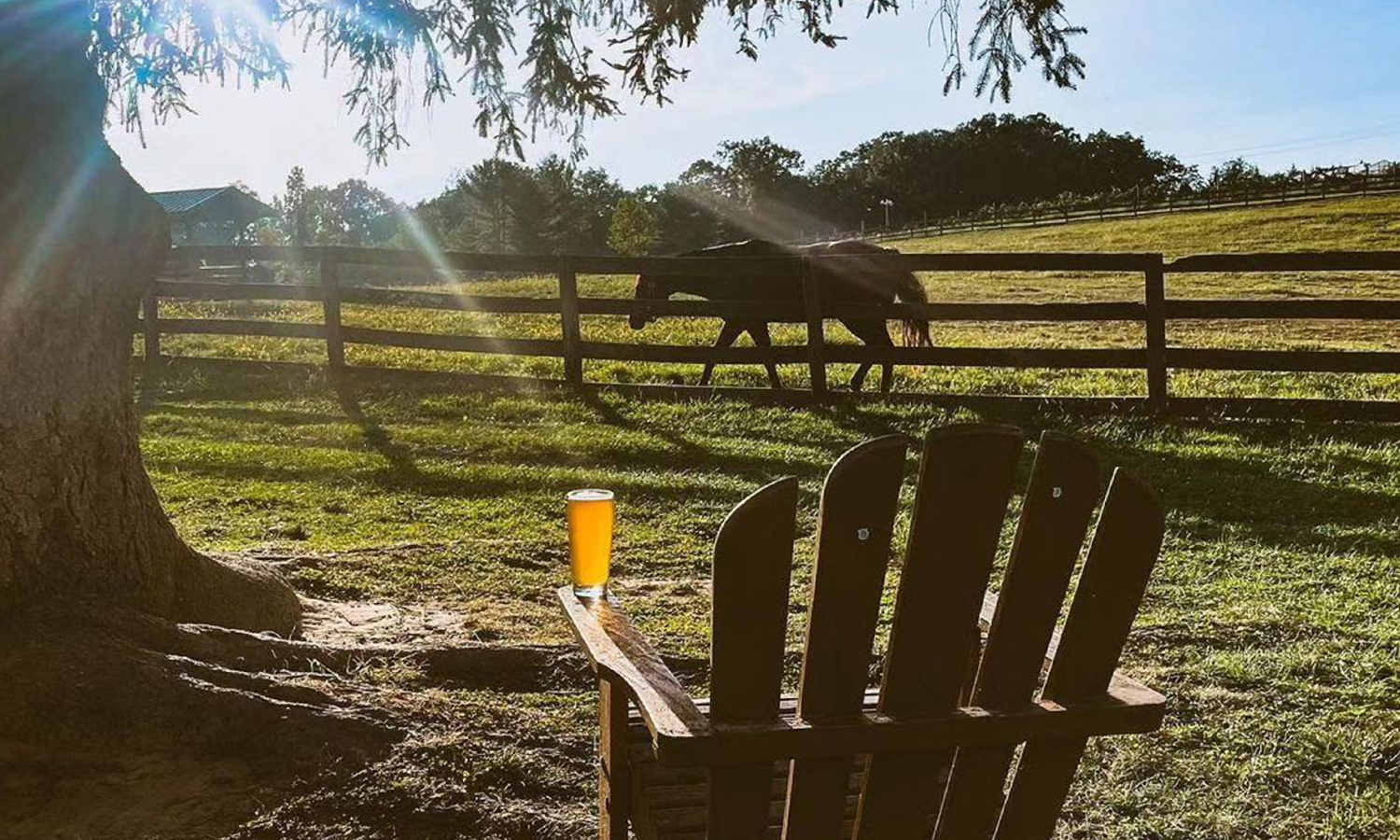 Other unmissable farm breweries include Big Truck and Black Locust Hops.
BBQ is the McAllister family's favorite food group. We always seek it out on a Maryland road trip! Char'd in Upperco scores points with us for excellent smoked meats and a fantastic location at Spring Meadow Farms. Other recommendations for local 'cue include The Peppered Pig in Butler and Woodfire Kitchen in Parkton.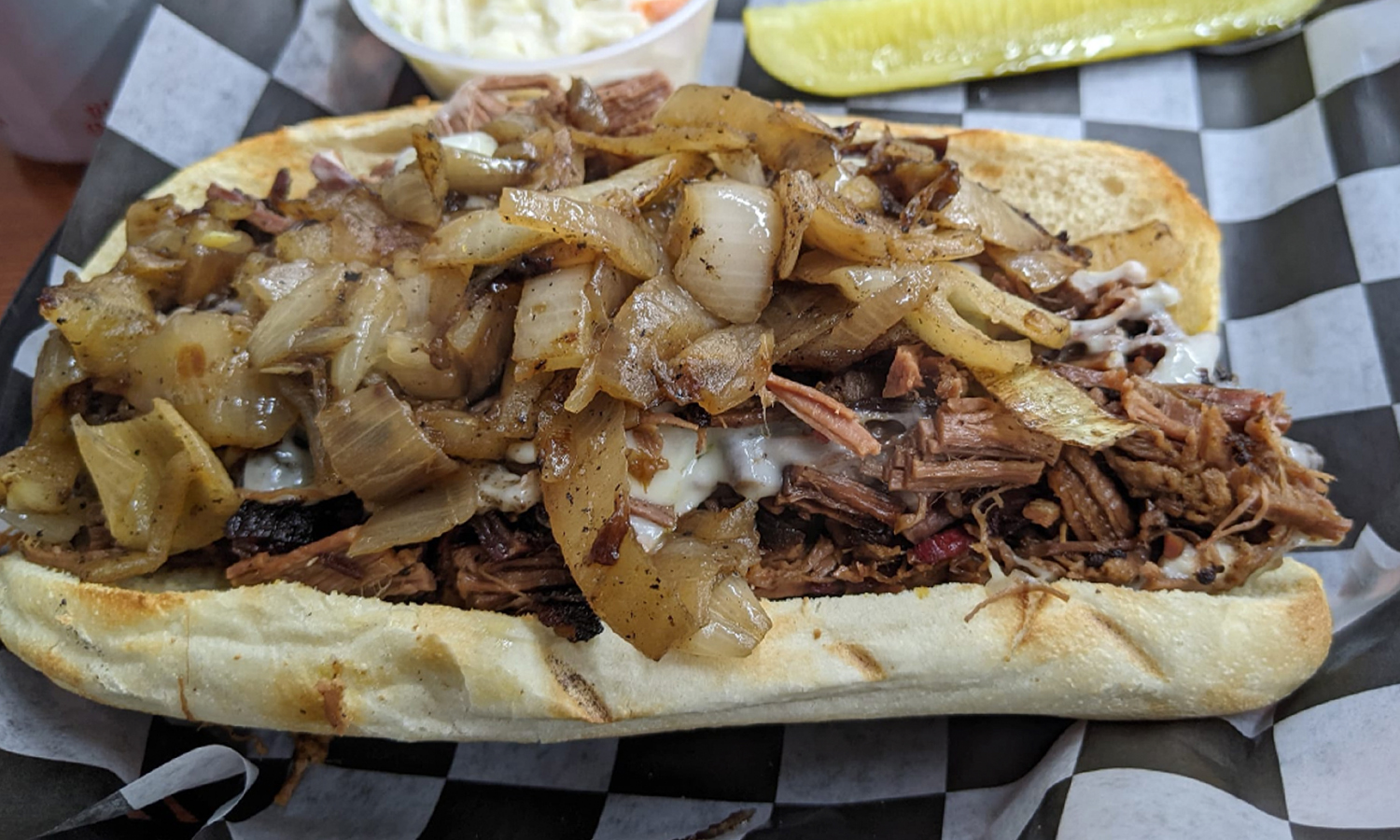 Dessert lovers can't miss the Extreme Crazy Shake at The Bus Stop. It's so buzz-worthy that it made its way into People Magazine's 100 Reasons to Love America in 2023 issue! It's a bargain, too. One shake fed all three McAllisters!
---
Lead Photo Credit: Chelsea Milko McCallister

A native of Las Vegas, NV, Chelsea Milko McAllister resides in the historic Baltimore neighborhood of Charles Village with her new husband and stepson. Her foreign policy career and travel obsession have taken her to over 50 countries, including Uganda, where she served as a U.S. Peace Corps Volunteer. Chelsea loves documenting her Maryland adventures through writing and photography. Follow her on Instagram @themilkoway.