Chasing Waterfalls along the Northern Chesapeake Bay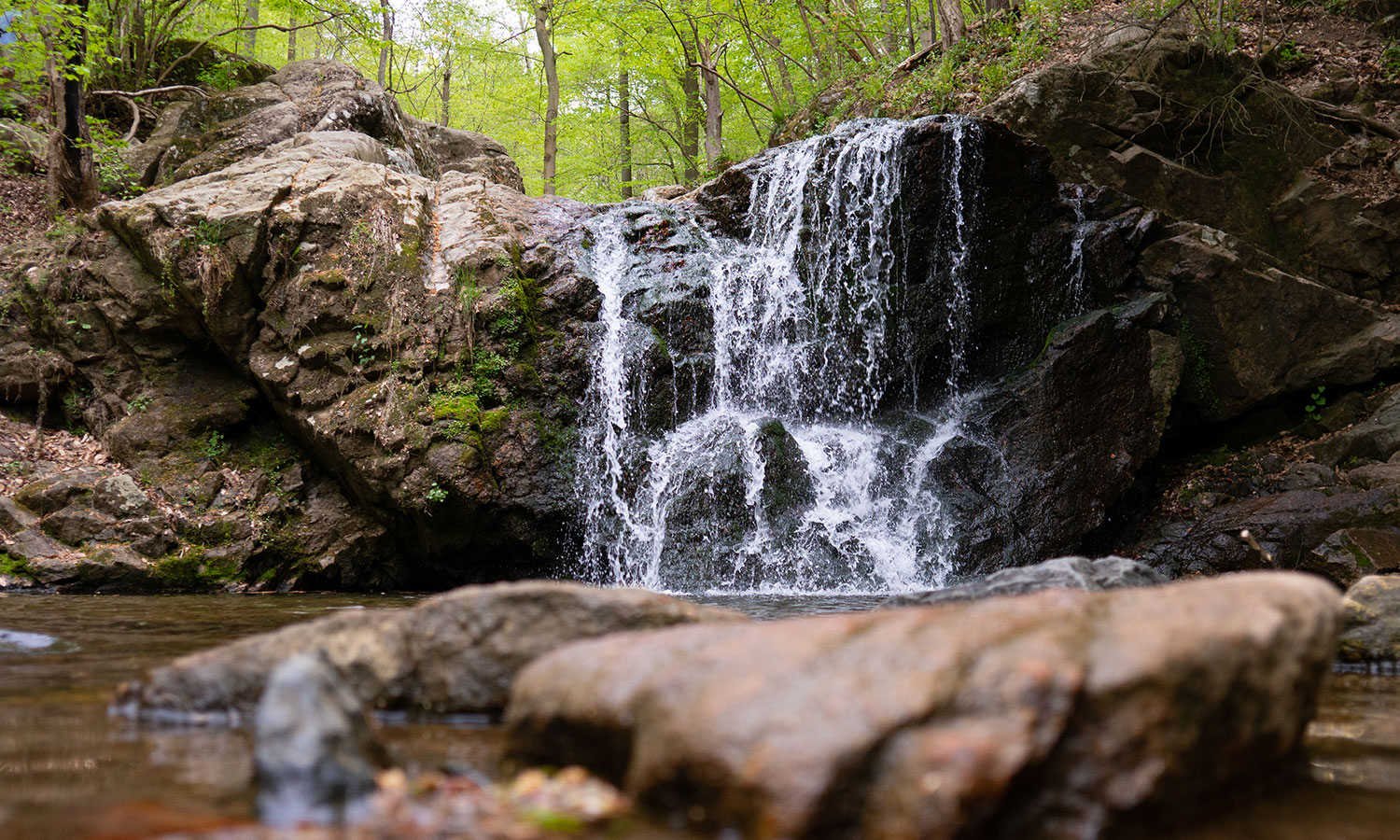 Quick hikes to roadside waterfalls for the perfect adventure-seeking road trip.
Start: Elkton, MD
Finish: Elkridge, MD
Distance: 1 day, 4 stops, 87 miles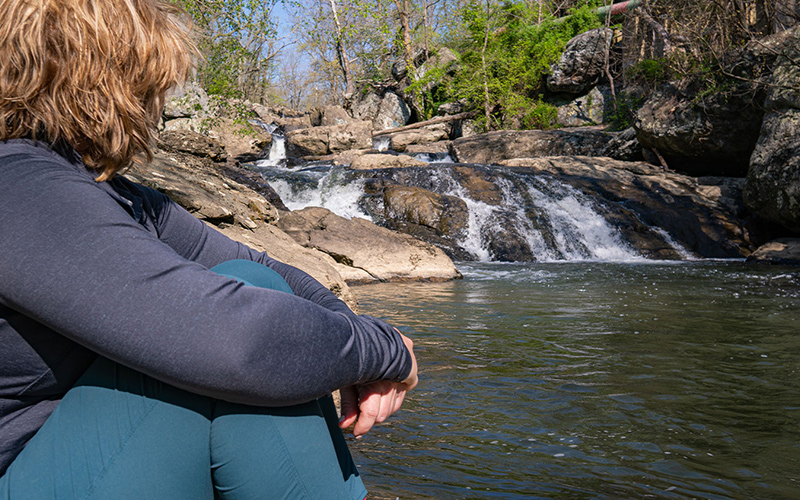 STOP 1
Gilpin's Falls – Elkton, MD
North East Rd, North East, MD 21901
Gilpin's Falls is a great spot to pull off and have lunch directly on the side of North East Creek Road in Elkton, Maryland right next to the Gilpin's Falls Covered Bridge. If you like to boulder, this waterfall is a wonderfully shaded spot with incredible boulders along the water's edge. The trail is rocky and adds a sense of exploration to the short hike.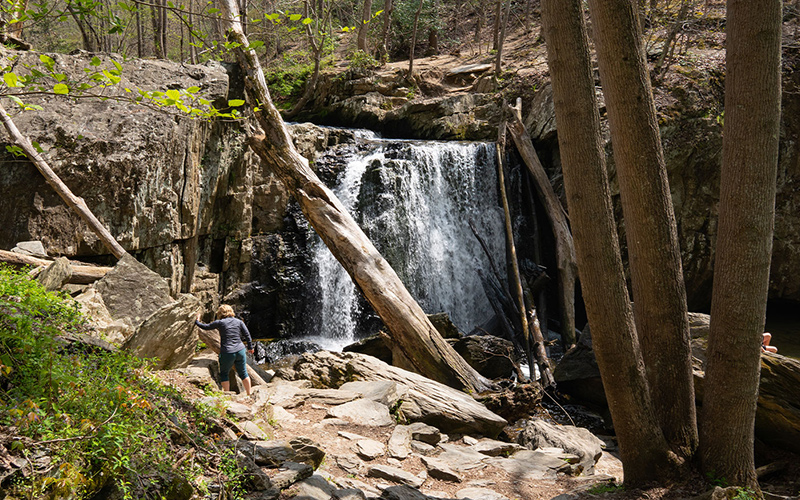 STOP 2
Kilgore Falls – Pylesville, MD
1026 Falling Branch Road, Pylesville, MD 21132
Cross the Susquehanna River and head south to Harford County, home of Kilgore Falls. At 17 feet, this is Maryland's second-highest vertical drop waterfall in the state, and easily the prettiest one of the road trips. Be sure to reserve a parking spot if you're visiting this Eden-esque waterfall during the summer months. The waterfall is an easy half-mile hike from the parking lot and a great place for adventure.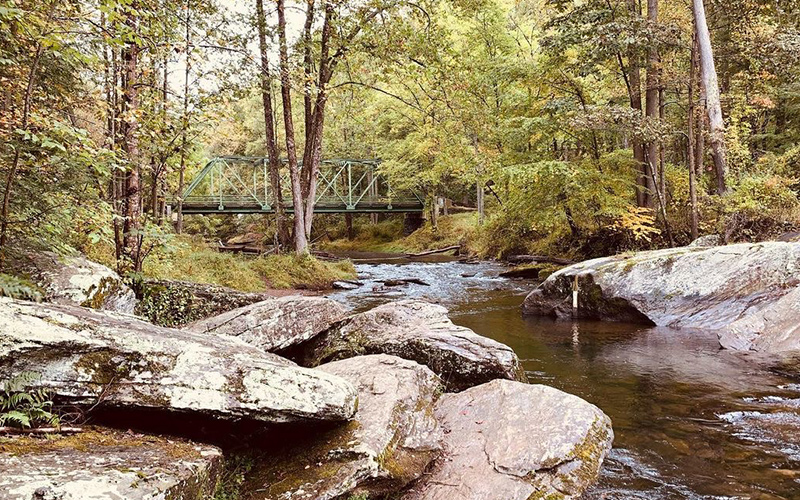 STOP 3
Raven Rock Falls – Parkton, MD
17910 York Rd, Parkton, MD 21120
Raven Rock Falls is a waterfall for those who prefer babbling brooks over raging rivers. In the Hereford Area of Gunpowder State Forest, Raven Rock feeds into the Gunpowder River along the Gunpowder North Trail. Park along York Road for a quick stop to see these soft cascading waterfalls. This is also a great spot for enjoying a picnic lunch or swimming and floating on a hot day.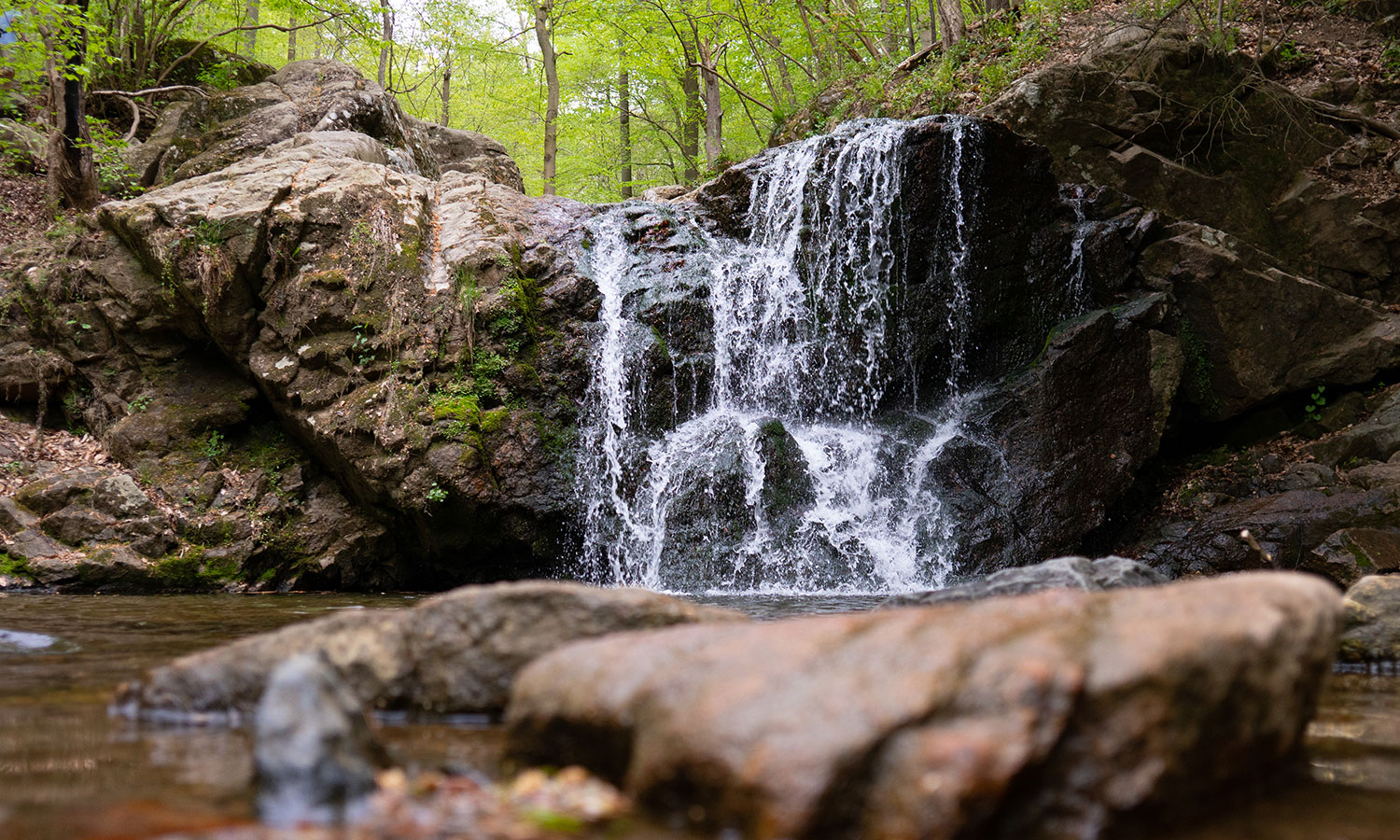 STOP 4
Cascade Falls – Elkridge, MD
Patapsco Valley State Park-Avalon Area-Orange Grove Parking
Cascade Falls in Patapsco Valley State Park is one of our more popular hikes for a reason. The trail to the falls is directly across the street from the bridge (at the Orange Grove parking lot). Stick to the left of any trail forks, and you will pass a smaller waterfall on your way to the Cascade Waterfall. You'll find fellow adventurers taking a dip or just hanging out by the falls.
---
Content originally featured in "A Maryland Waterfalls Tour Along the Northern Chesapeake Bay" by Meg Munkacsy and Dylan Taillie.