Pick, Sip, Shop: Where to Celebrate Maryland's Summer Bounty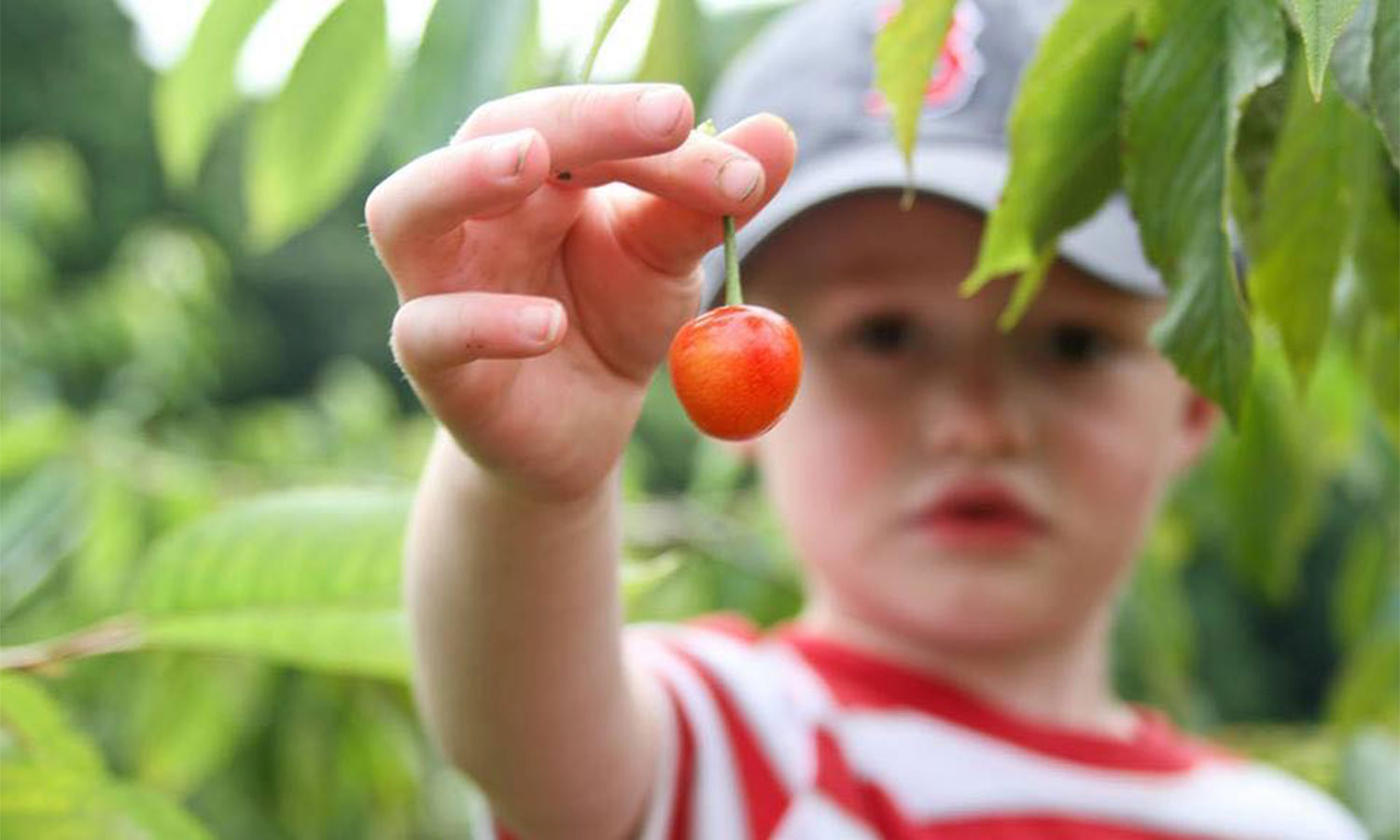 There is a definite allure to a table spread full of the garden's bounty—a veritable feast of colorful fruits and vegetables just waiting to be cut, cooked, jammed, jellied, and enjoyed. 
And while farmer's markets and CSAs are great ways to get your hands on fresh, local foods, there's nothing like getting your hands dirty and filling your car with produce you picked yourself.
Play farmer for the day at one of the following farms and orchards in Maryland. After harvesting your own produce, head to these nearby watering holes and unique merchants and experience our state's agricultural bounty.
Southern Maryland: St. Mary's County
Pick: For me, the arrival of strawberries in stores heralds summer, and strawberry picking is a fun way to welcome the season.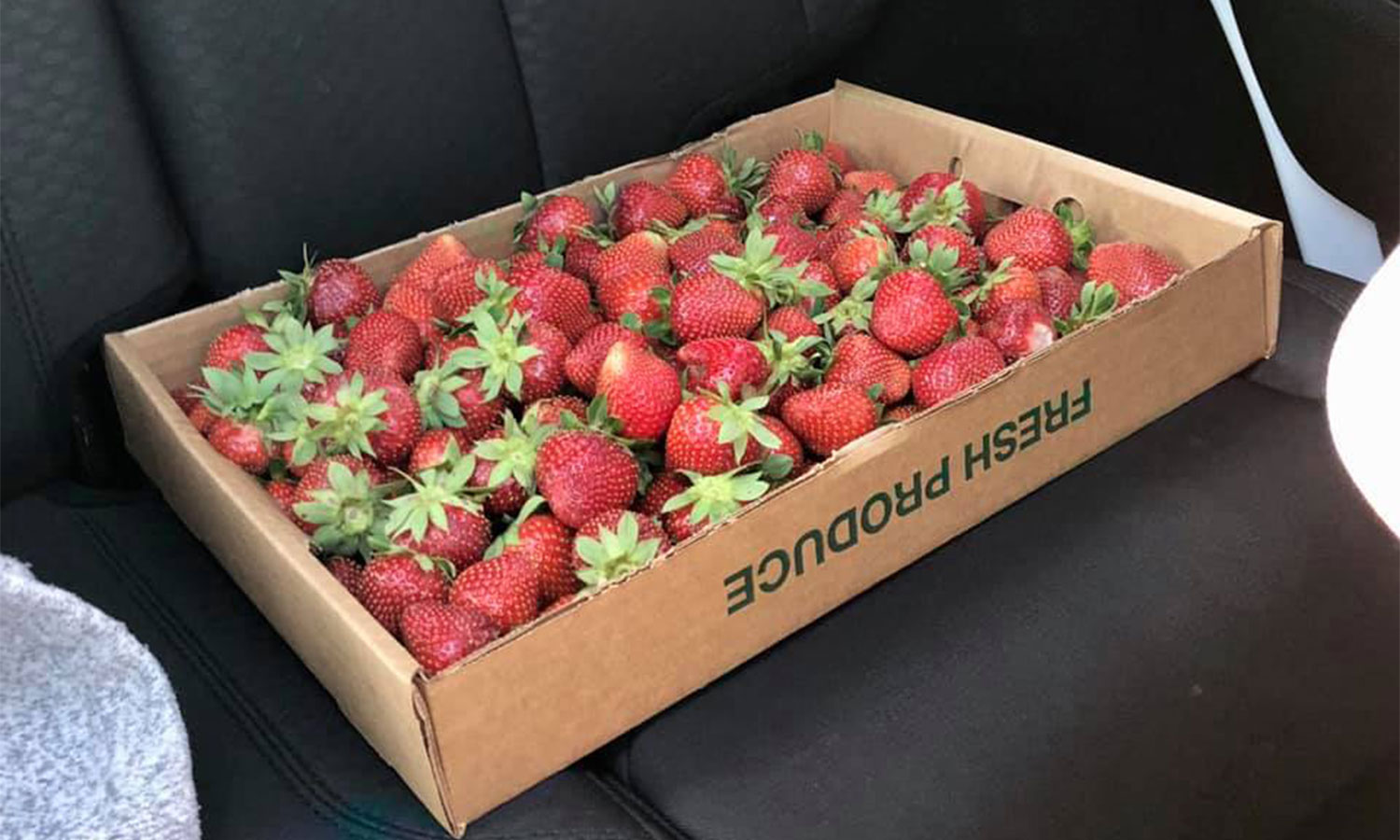 Southern Comfort Berry Farm, located along the Potomac River in Bushwood, offers beautiful water views from their fruit fields. Owned jointly by two local farming families, Southern Comfort also features a farmer's market, where you can stock up on local honey, preserves, eggs, and other produce. 
Sip: Marylanders have been distilling grain into whiskey for centuries, and you can sample Maryland whiskey, bourbon, and rum at Tobacco Barn Distillery in Hollywood. Take a tour of their facility and sample some of St. Mary's County's finest liquors.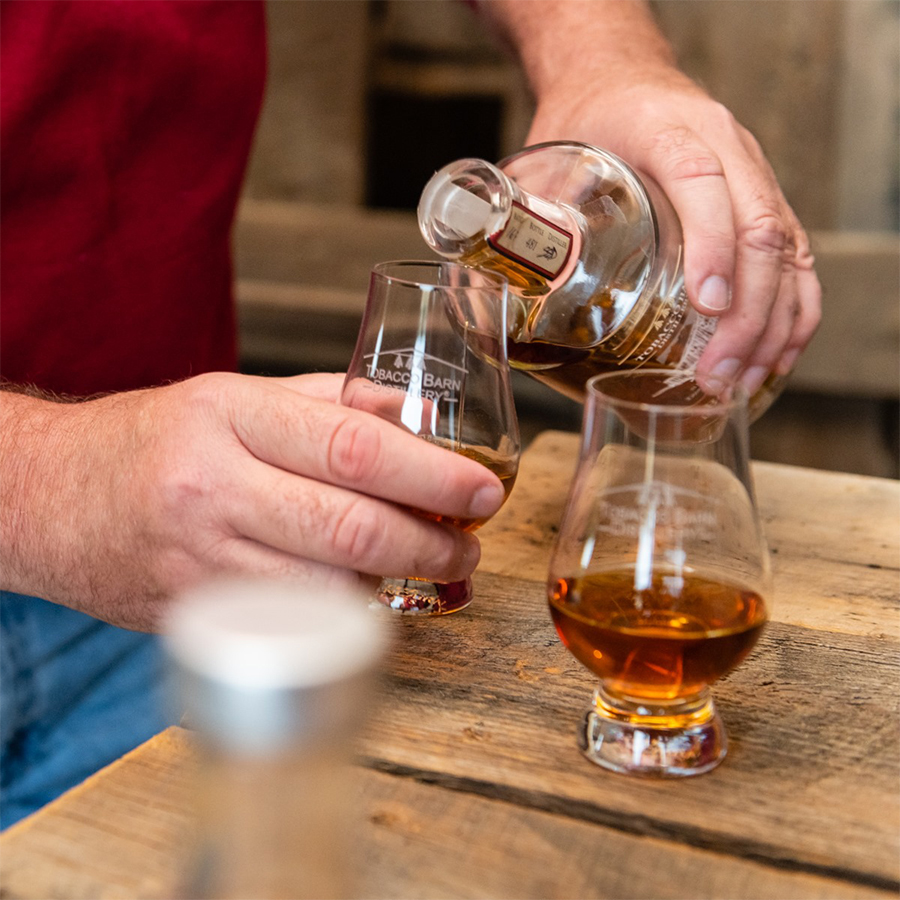 Shop: Our ancestors would buy their groceries from the local corner store, where the proprietors knew their names and preferences; Chaptico Market and Deli offers that same experience today. Fourth generation owners carry on their ancestors' traditions in the market, which offers produce, bakery, and deli items, along with their famous stuffed ham and country sausage.
Eastern Shore: Dorchester County
Pick: Drive anywhere in Maryland, and you will see small farm stands under an umbrella offering crops via the honor system.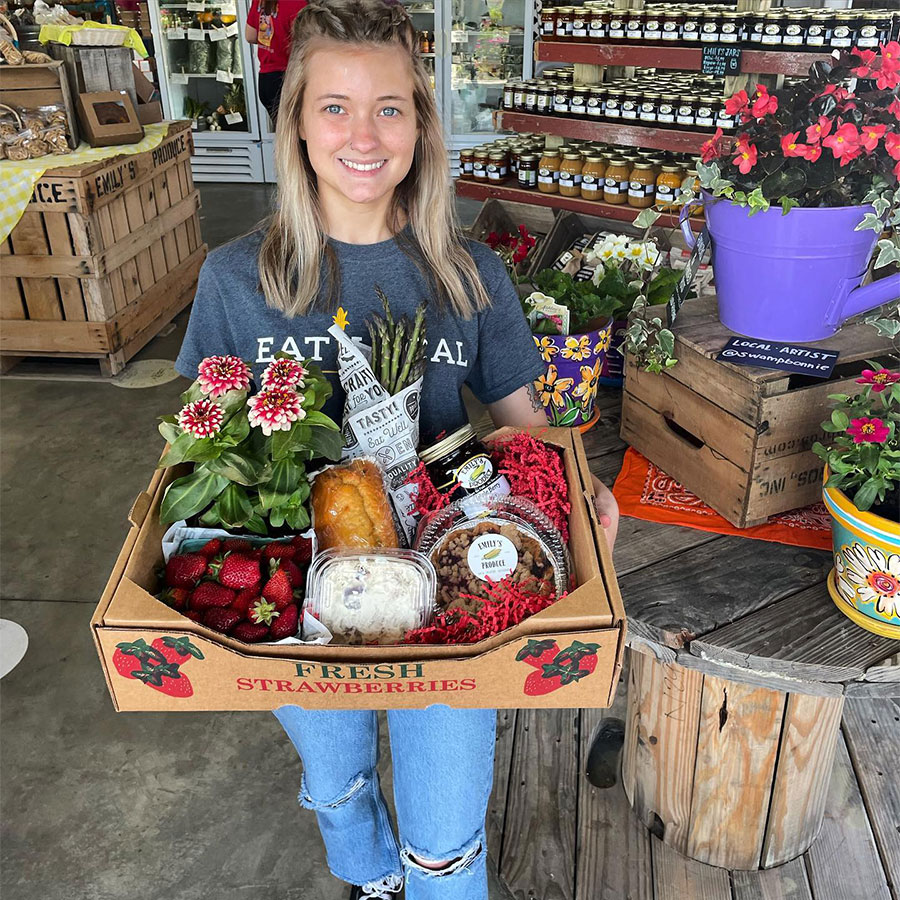 Emily's Produce in Cambridge also got its start this way, but has since grown into a full-scale market destination that offers grass-fed beef, ice cream, fresh cut flowers, eggs, and vegetables along with its pick-you-own fruit options. 
Sip: Located in a former pool hall and bowling alley, Cambridge's RAR Brewing offers a rotating selection of 12 beers on tap and a full dining menu. Next door, The LabRaRtory serves drinks in the same "off the wall" flavors of their brews.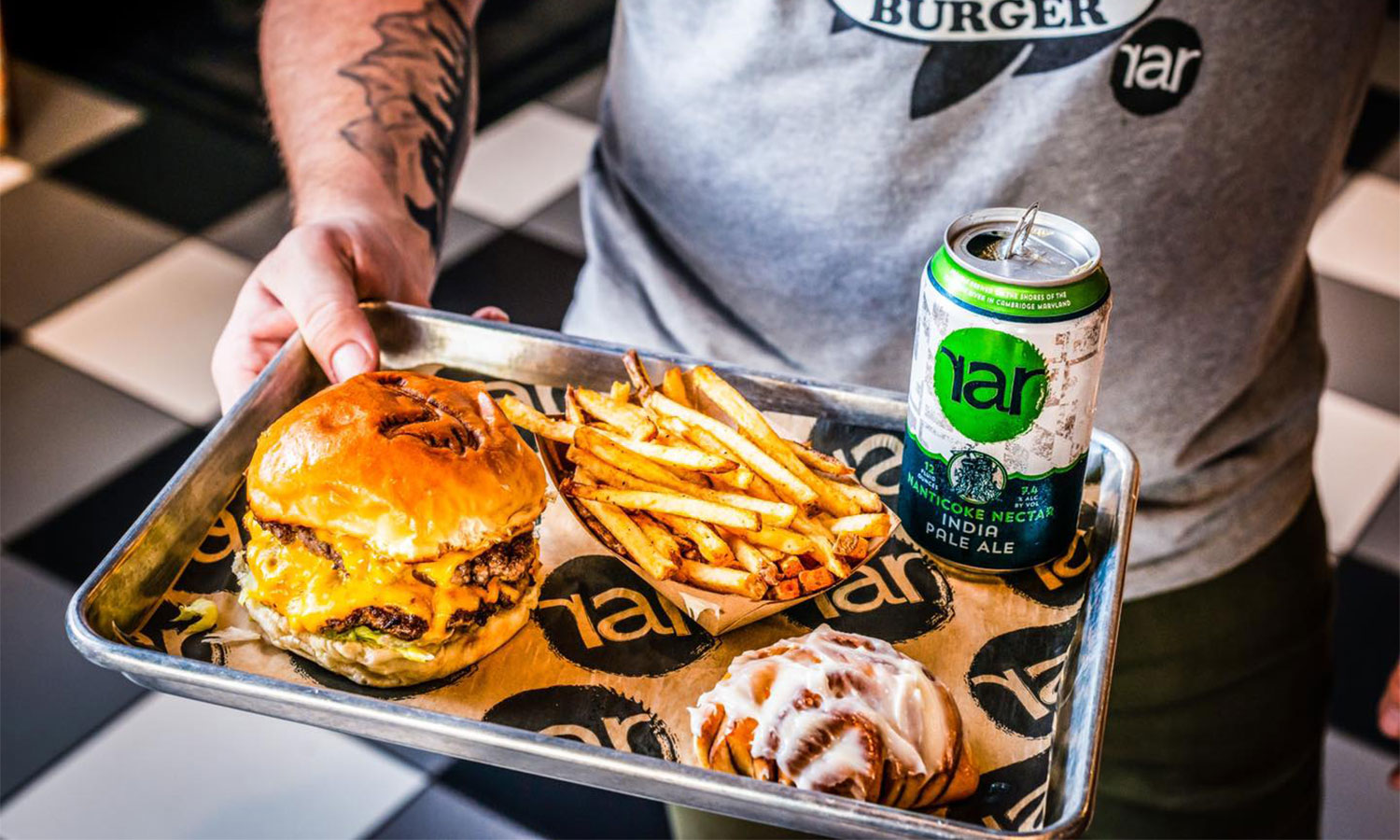 Shop: Every Marylander knows that some of the best food of summer doesn't grow in the ground – it's pulled from the Bay by watermen. You can get your hands on oysters, crabmeat, and other seafood at Hoopers Island Seafood Market in Cambridge. They also offer apparel and seafood-inspired souvenirs.
Northern Maryland: Cecil County
Pick: At Milburn Orchards in Elkton, you can pick your fill of fruit through the summer; the family-owned farm offers blueberries, blackberries, peaches, raspberries, grapes, and apples.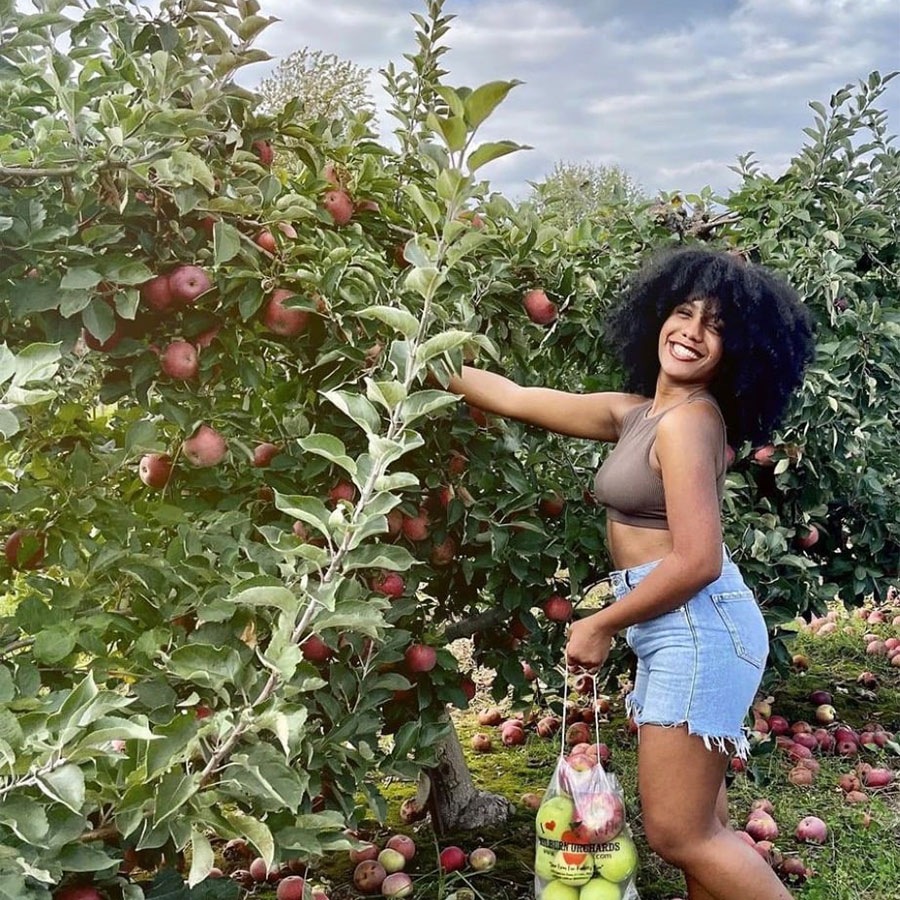 Afterwards, kids can play in the Big Backyard, while the adults rest on the Orchard View Deck with lunch from the Farm Market and Bake Shop.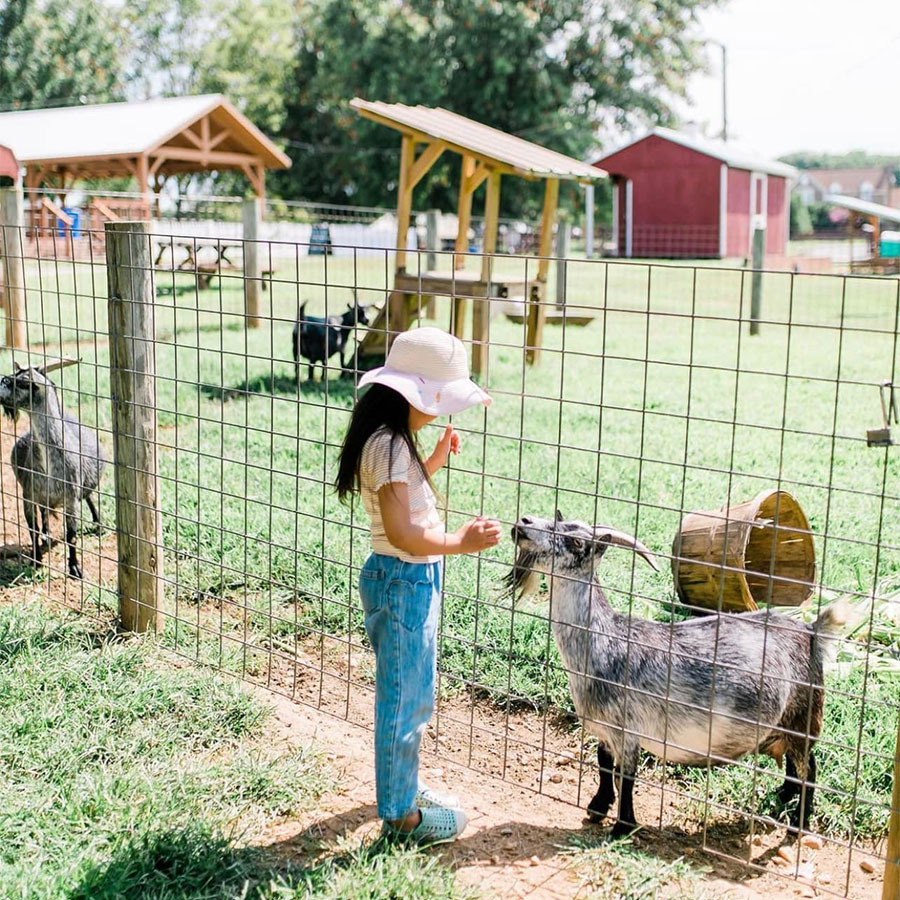 Sip: Coffee and tea drinkers will be in heaven in North East's Beans, Leaves, Etc. With 40 different varieties of coffee and 25 kinds of tea on sale, everyone will find a new favorite. You can also stock up on olive oil, vinegar, and sauces, as well as coffee and tea accessories in the shop. 
Shop: Settled by the English in 1658, North East is a waterfront town with a variety of shops to discover. Among them is Wyre's Naturals, which celebrates the goods that can be derived from Mother Nature. Browse a selection of locally-made honey, soap, and essential oils in this shop that also offers crafts and gifts. 
Central Maryland: Carroll County
Pick: For picking in Carroll County, look no farther than Baugher's Orchard. Always a favorite for school trips and family outings, the family farm offers pick-our-own strawberries, cherries, peaches, nectarines, plums, sweet peas, apples, and pumpkins.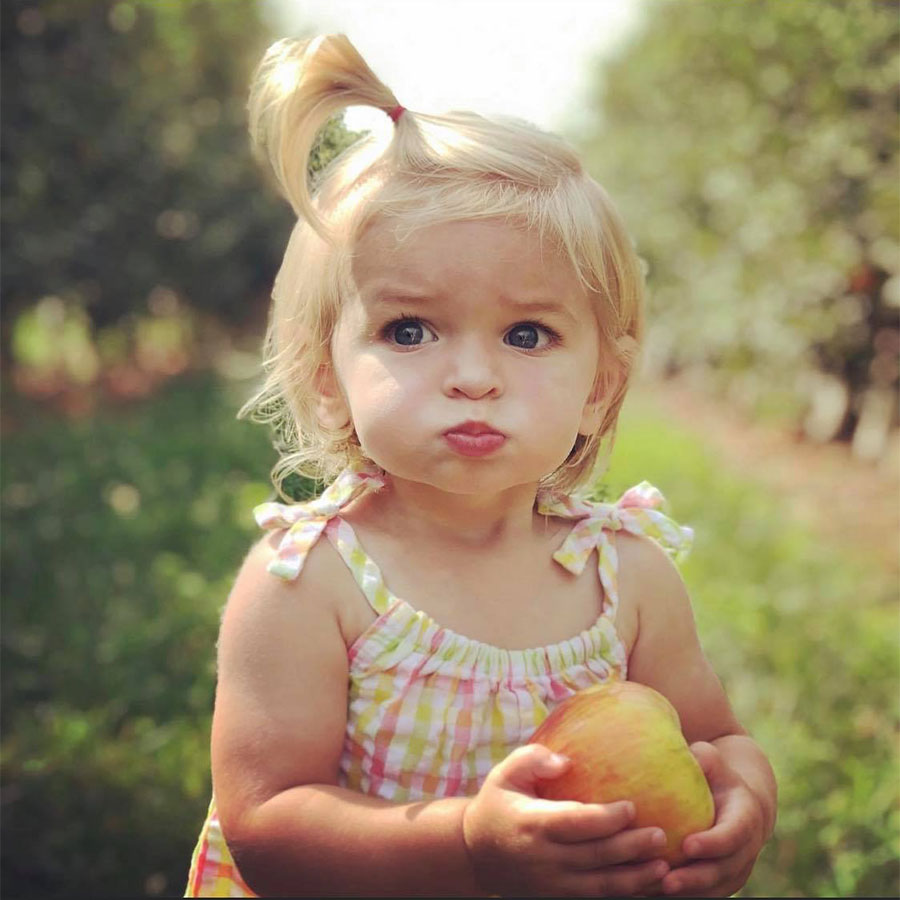 During your visit, catch a ride to the fields in a wagon, visit the petting zoo, and select from one of 28 pie flavors to take home with you. 
Sip:  Run by three siblings, Old Westminster Winery offers a rotating selection of seasonal wines, made from their own Maryland-grown grapes. Sip wine (sold by both the glass and the bottle) and enjoy the scenic rolling hills, along with an artisanal wood-fired pizza.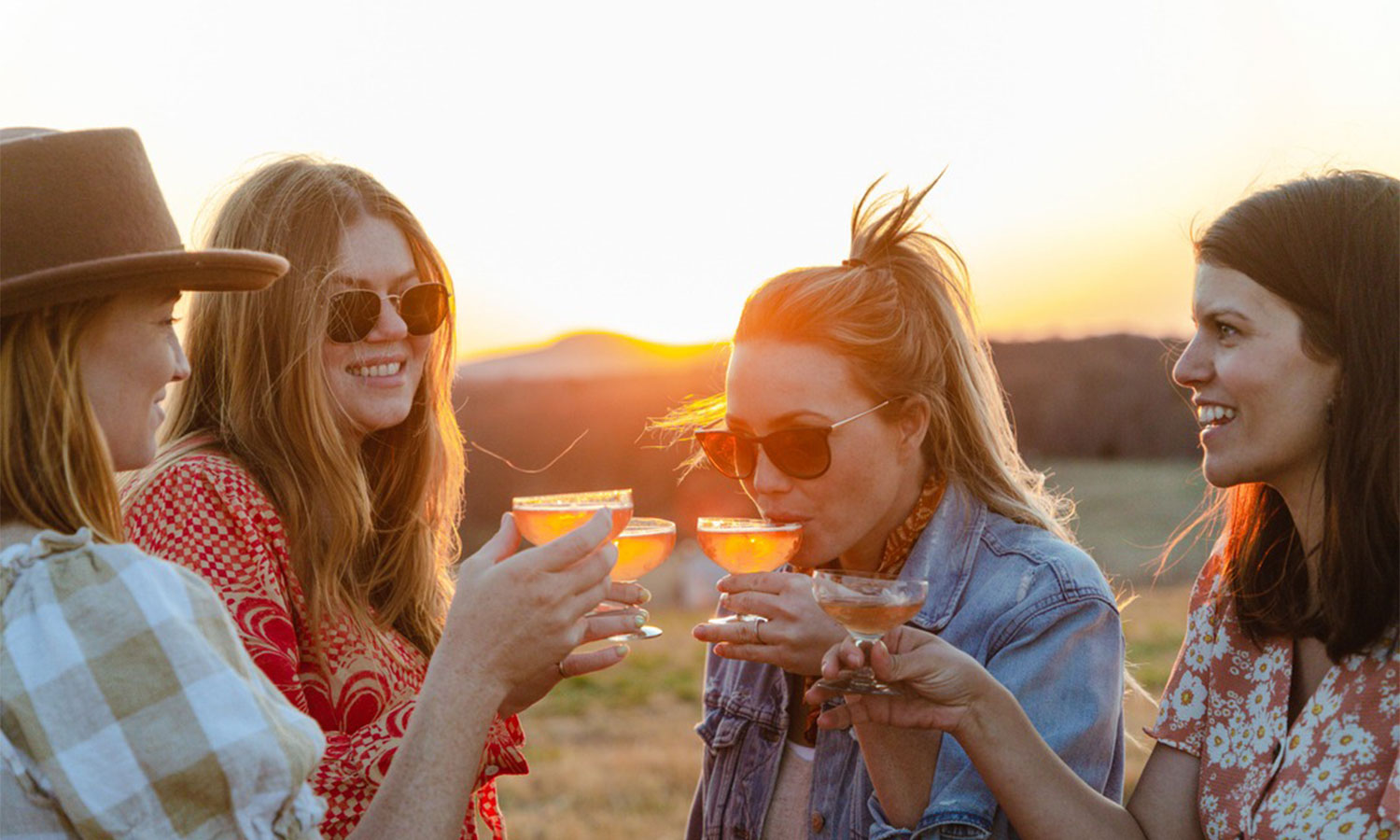 Shop: A can't-miss destination as you drive through Westminster, Pork & Beans Store greets you with the smell of their smokehouse as you step out of the car. Besides Hahn's meats, you can purchase coffee and tea; local honey, jams, and barbeque sauces; and delicious deli sandwiches. You won't leave hungry.
Western Maryland: Washington County
Pick: For something a little different, check out Spudfest, a potato harvest pulled from the history books! Hosted by the Washington County Rural Heritage Museum in August each year, Spudfest celebrates our state's agricultural past. After a horse-drawn plow harvests the potato crop, attendees can run into the fields and gather the spuds by hand.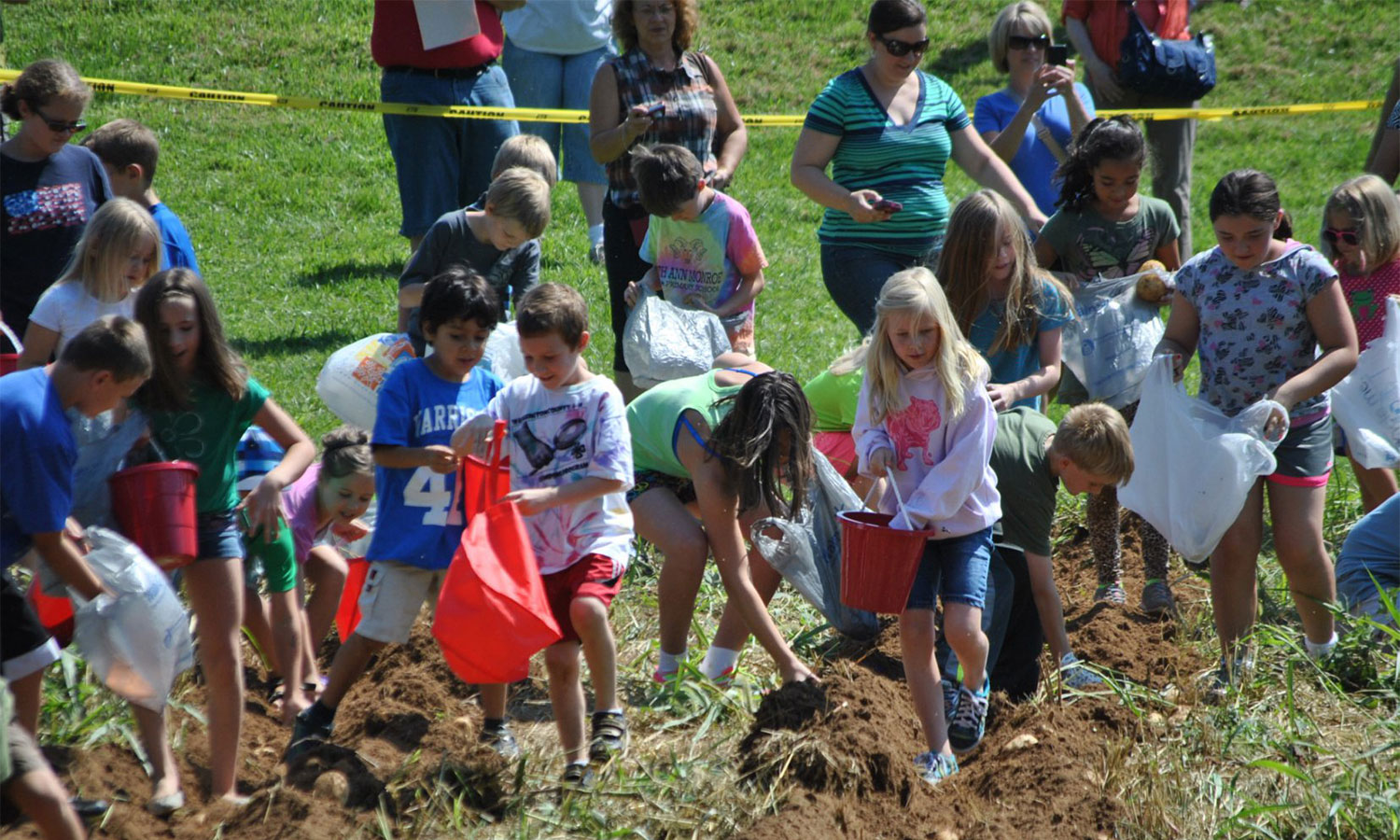 The event also includes trade demonstrations, an antique tractor show, artisan bread making demonstrations, and a chance to explore the historic 1800s village.
Sip: Head to Deliteful Dairy in Williamsport, where you can watch your milk being made through a glass window. You can also buy cheese, butter, eggs, and meat, and visit the 60 happy cows that reside on the farm.
Shop: The Pennsylvania Dutch Market is one of my favorite stops in Hagerstown. Housed in what I presume is an old grocery store, the local Amish population have for sale every treat you can think of. Alongside produce, meat, dairy, and deli are decadent baked goods, to-go meals, and even handmade furniture. 
Before you go: Call ahead or look at a business' website for information on their u-pick season.
If you make a farm visit your first stop to avoid the heat of the day, bring a cooler or car shades with you to keep your produce from getting overheated.
---
Lead Photo: Milburn Orchards
Heidi Glatfelter Schlag is a marketer, history lover, and traveler who can often be found exploring museums, parks, small towns, and farms. She founded Culture-Link Communications, where she helps local nonprofits and small businesses build their brands. Heidi lives in Frederick, MD, with her husband and two dogs.