Adventure for One in Cambridge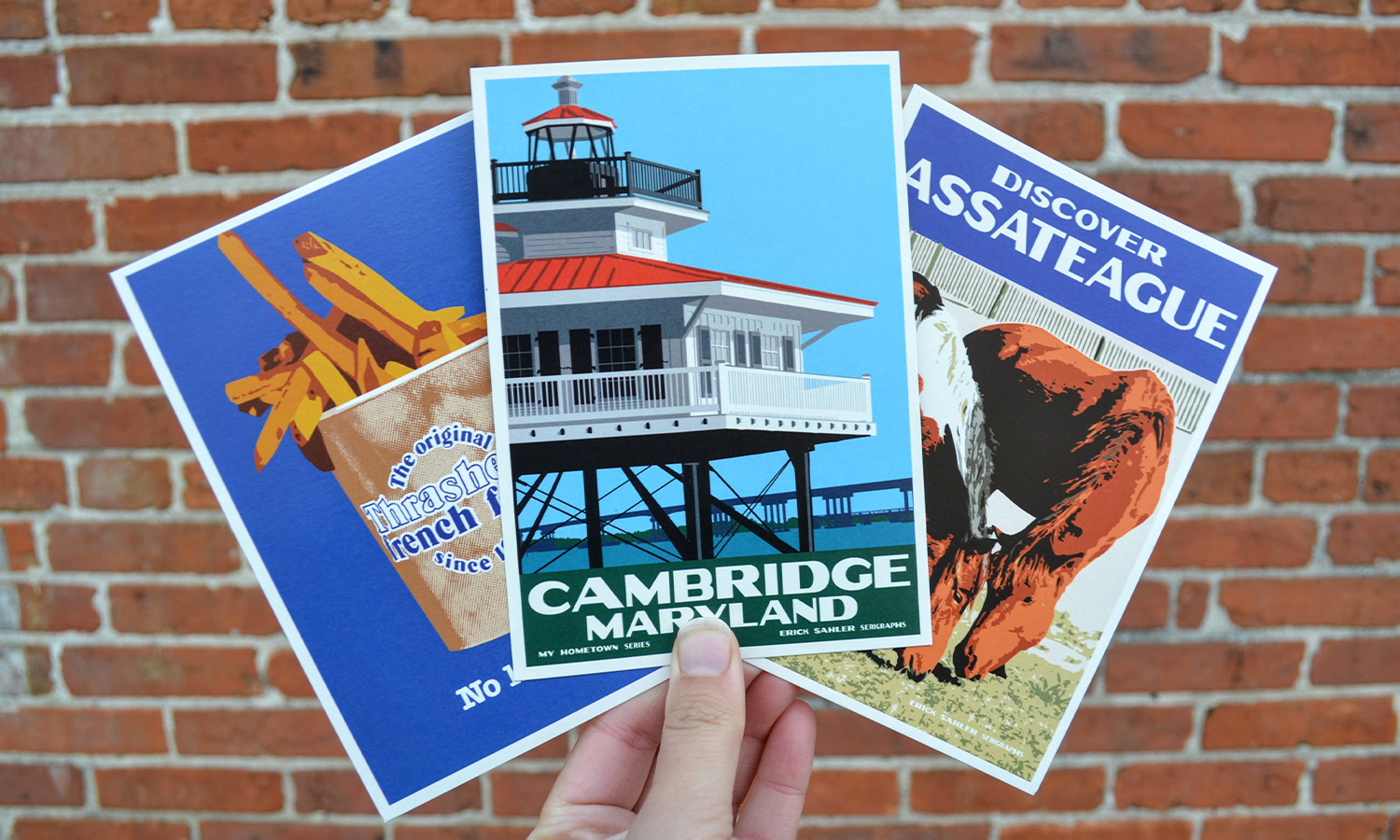 I returned home to Hanover, Maryland, this summer after three years of living in Germany and exploring Europe. I loved my fast-paced lifestyle of seemingly never-ending adventures, but the familiarity of the state where I was born and raised was so comforting after living in a foreign country. Plus, I had  the perfect excuse to check out parts of the state I never thought about visiting before.
There's no better way to challenge yourself than by planning your own local adventure. The beauty of solo travel is that you get to design an itinerary based solely on your own interests and you do not have to take anyone else into account when making decisions, like what time to hit the road or where to eat. While it can feel like you're missing someone to share the experience with, it will also make you more confident as a traveler and more appreciative of every moment.
I wanted to fit in one more Maryland road trip before I once again move away from home (this time to San Diego in pursuit of tacos and sunshine) so I headed to Cambridge, a town I've often passed through on the way to the beach but knew nothing about.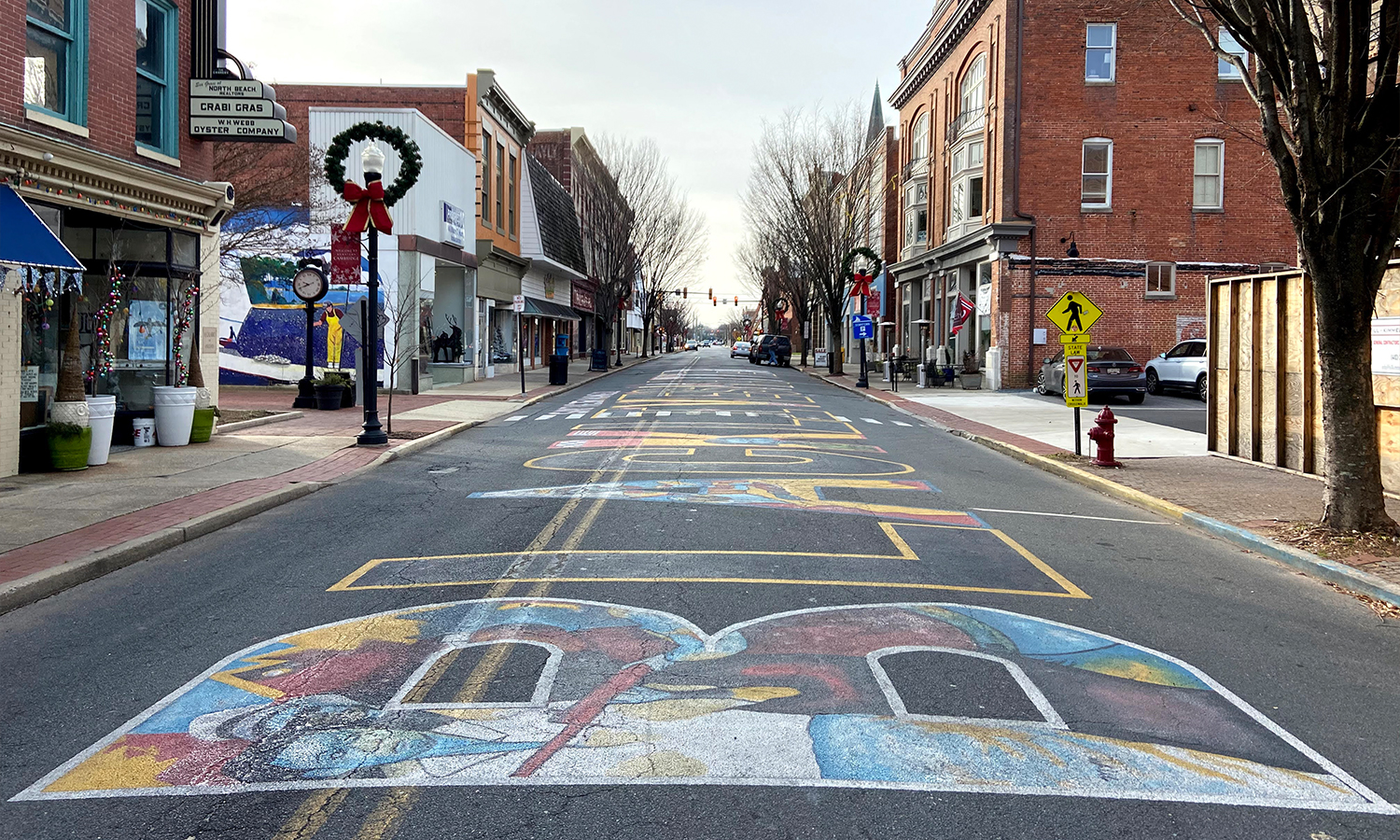 Cambridge calls itself the "Soul of the Shore" thanks to its extensive history in civil rights activism and agriculture that dates back to 1684. It's the perfect destination for a Covid-safe solo day trip or even a stop along the route to the beach. My itinerary below will give you the best overview of all that Cambridge has to offer.
After you make it across the Bay Bridge to the Eastern Shore, follow Route 50 for about an hour until you cross the Choptank River; downtown will be to the right. There are various lots offering free parking that are just a short walk from all the main sights; just look for the signs that say "Downtown Parking."
This coffee shop offers pastries as well as more substantial dishes like loaded breakfast fries and a crab omelet in a cozy atmosphere that will make you wish you could be a regular.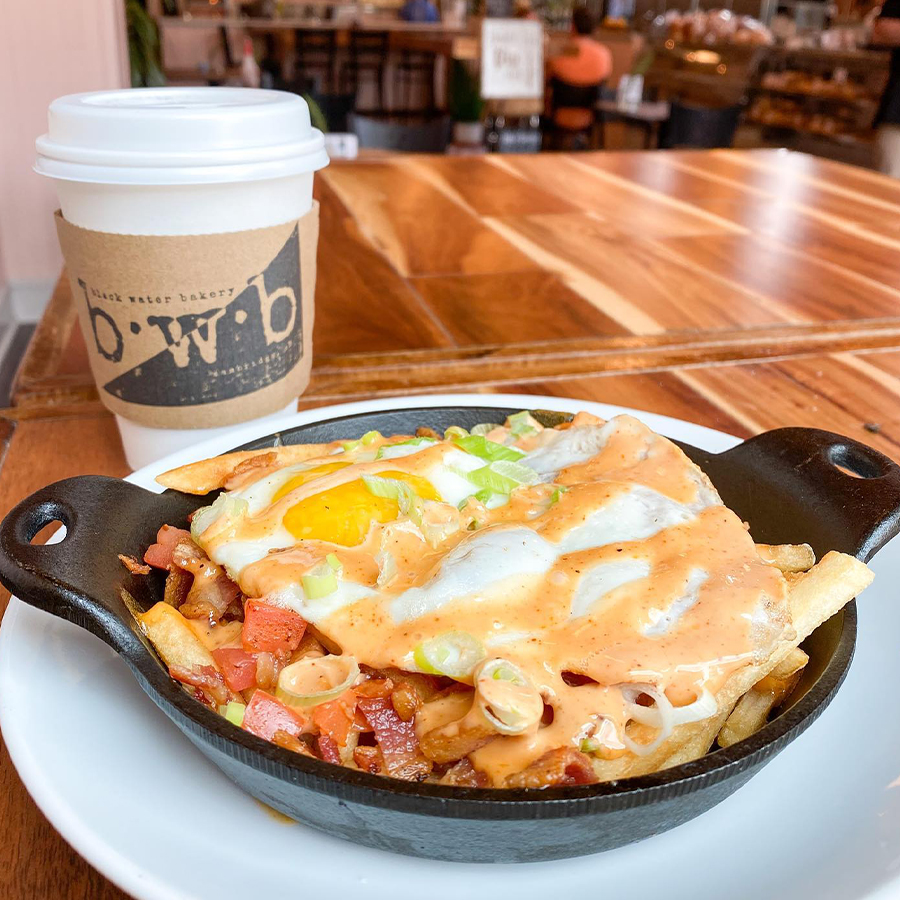 I didn't get to eat here because the seating was full on a Saturday morning, but the Americano I ordered to-go hit the spot!
Head 10 miles south of town to the Harriet Tubman Underground Railroad National Park. The visitor center's interactive exhibits and videos give insight into the local hero's life, from the time she was born into slavery on a nearby farm, to her more than a dozen successful rescue missions, to her death in 1913. Online reservations are recommended, but if you arrive on a less busy day, you'll have no problem entering. Be sure to pick up a map of the Harriet Tubman Byway so you can follow significant sights from Tubman's life, like the site of Brodess farm, where she was enslaved as a young girl, and the Bucktown Village Store, where she used to shop for her master and sustained a serious head injury when an overseer threw a two-pound weight at another slave and hit Tubman instead.
There is a visitor center with restrooms, a gift shop, and information about the wildlife you may see in the marsh. The $3 entrance fee to Wildlife Drive is well worth it for hiking trails and opportunities to see migrating geese, cardinals, herons, turtles, foxes, and more. If you would prefer to stay in your car for the drive through the park, you will surely see something just from your window.
Head back to Cambridge for lunch
Ava's Pizzeria and Wine Bar is a great choice with indoor and outdoor seating. Order one of their signature pizzas, build your own, or try out other Italian classics for a meal to fuel the rest of your day trip.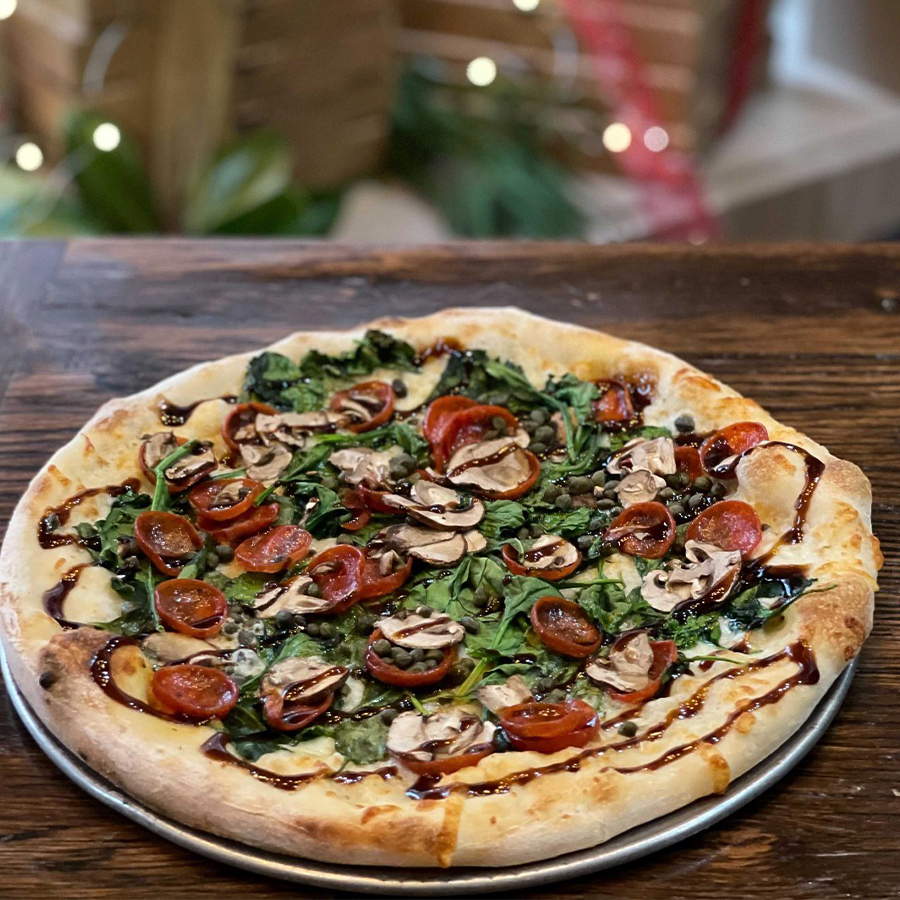 I opted for creating my own pie, starting with the margherita base and adding prosciutto, mushrooms, and caramelized onions. It can feel weird to eat by yourself—especially when you're the only one dining outside when it's 35 degrees—but this is a chance to go through your photos from the morning, update social media, or unplug and read a book. 
There are quite a few pieces of street art right in the downtown, and it's fun to stumble upon them as you track them down. Right outside of Blackwater Bakery on Race Street, the letters spelling "Black Lives Matter" fill the pavement to celebrate diversity and commemorate Maryland civil rights leaders like Gloria Richardson and Frederick Douglass.
Just a few steps away, on the wall of the Harriet Tubman Museum, Tubman reaches out in the "Take My Hand" mural to invite the viewer on the journey to freedom (bring a tripod if you want your picture with her).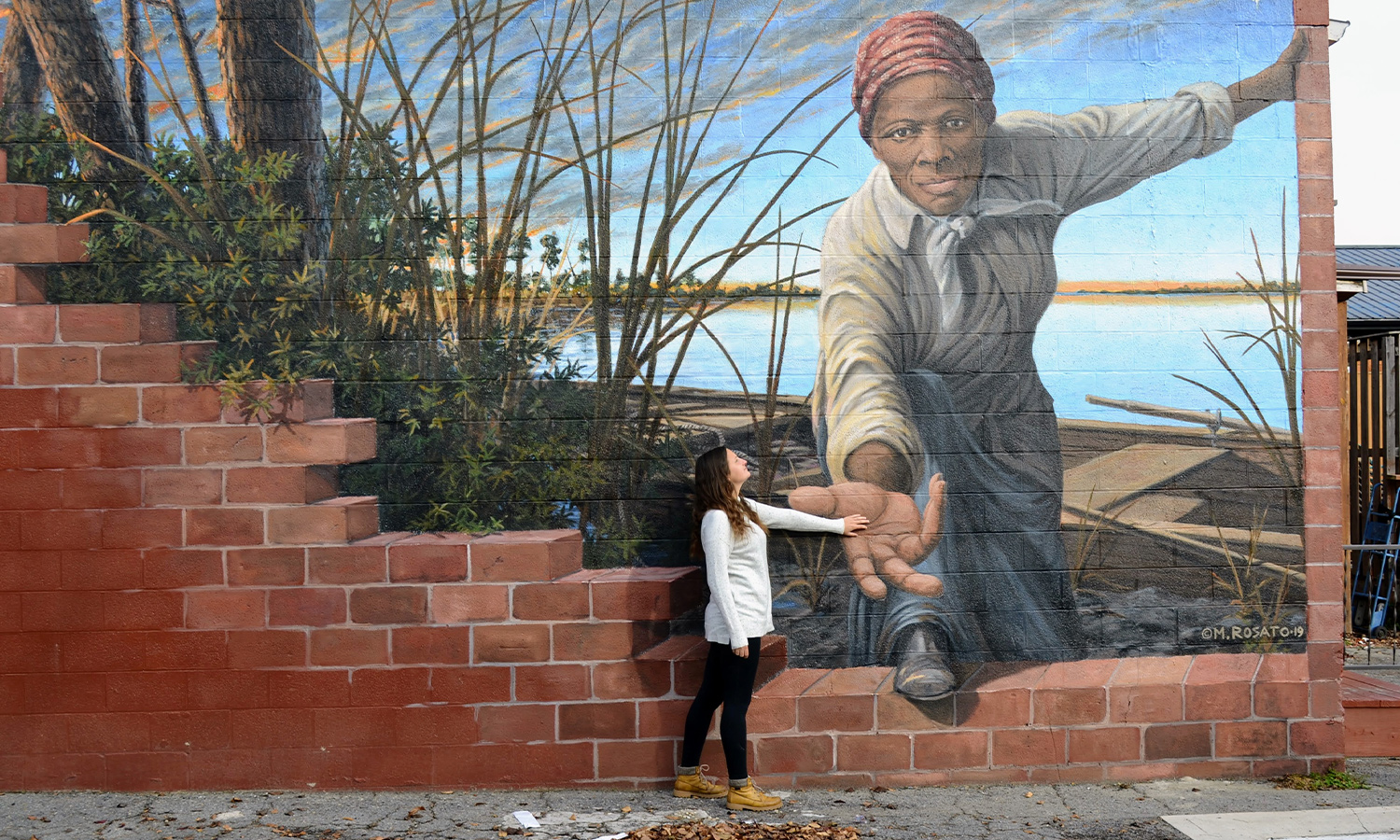 Coming into town from Route 50, you may have noticed the mural near the corner of Maryland Avenue representing Pine Street, one of the oldest African-American communities in the country. Other art to check out includes "Goose on the Caboose" outside Powell Real Estate and the mosaic of Cambridge's history right near the Tubman mural.
See the sights of downtown Cambridge
A self-guided walking tour takes visitors through the hundreds of years of history in one of the oldest cities in Maryland. See the world's first crab factory at the J.M Clayton Seafood Company or the court house where Harriet Tubman's niece and her two daughters escaped a slavery auction block—they eventually reached freedom in Philadelphia. Be sure to take the detour to see the Choptank River Lighthouse, one of Cambridge's most recognizable landmarks.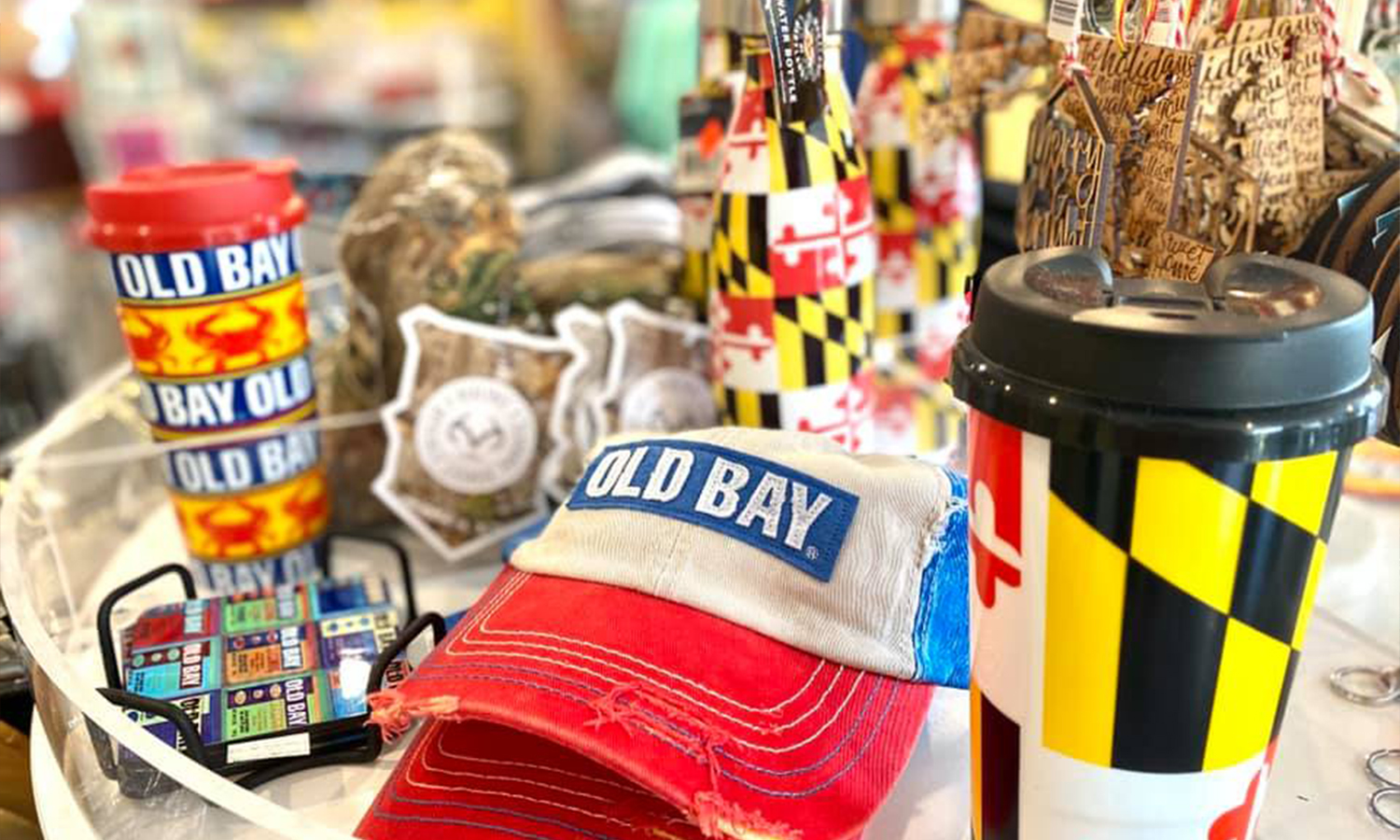 Shop for local souvenirs
While strolling through town, you'll notice numerous shops selling local souvenirs, handmade gifts, and more. A few to check out include Maiden Maryland, The Blue Awning, and Sunnyside Shop. I collect vintage-style postcards to use as home decor, and I loved the options Sunnyside Shop had to offer.
It would have been nice to end the day with a beer at RaR Brewing, but the taproom appears to draw quite the crowd on the weekends, and there was a long wait for a table. But that's the thing about solo travel—things don't always go as planned, but part of the adventure is learning to swerve and make your own decisions about what to do. It always pays off in the end.
---
Lead Photo: Kelsey Cardace
Kelsey Cardace was born and raised in Ellicott City and has a degree in journalism from the University of Maryland. She loves all things social media, from her job as a social content creator for an advertising agency, to her food and travel Instagram, @eatdrinkrunrepeat. When she's not online, she loves cooking, trying new restaurants, and doing just about anything outdoors, like running, hiking, kayaking, and soaking up the sun.