4 Stunning Lavender Farms in Maryland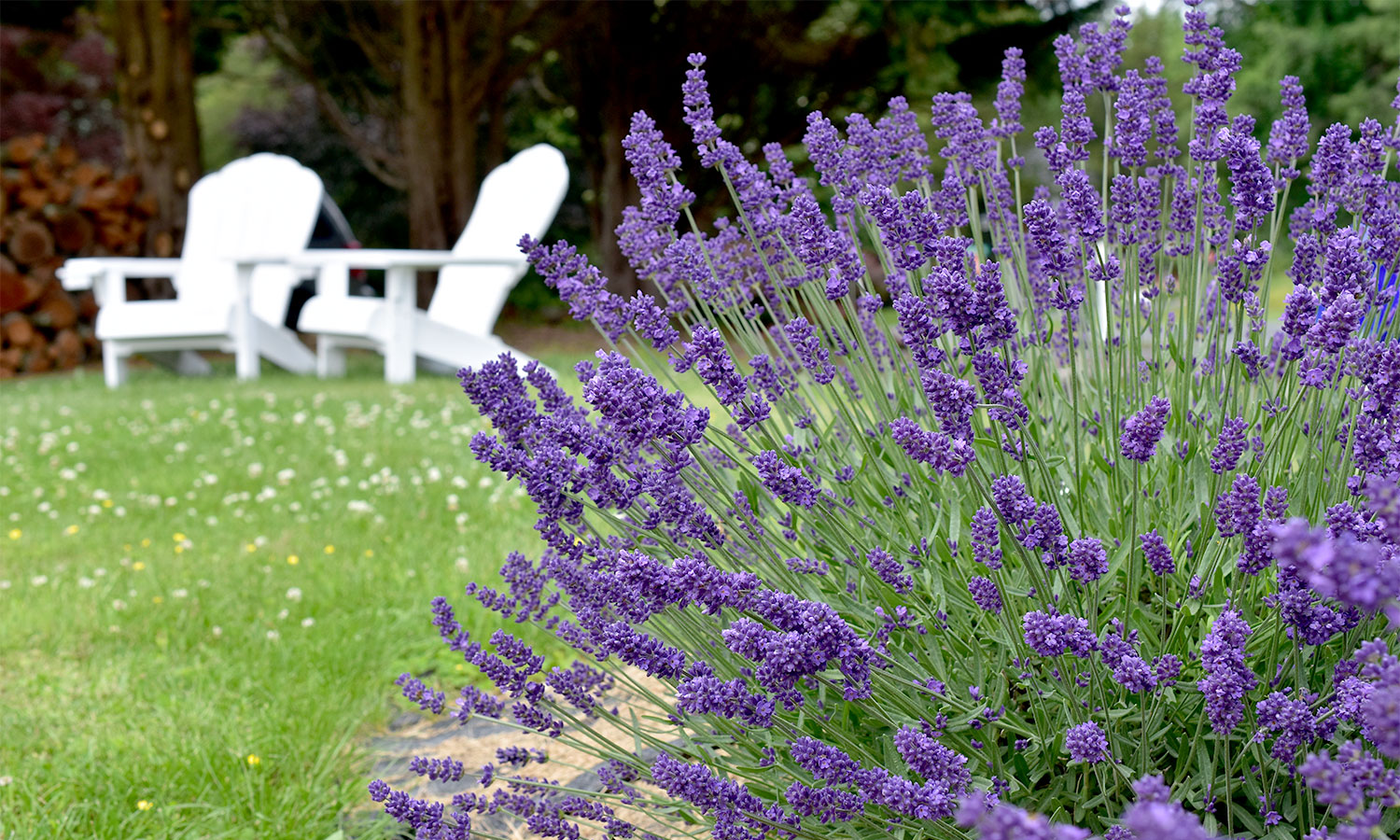 Could you use some R&R? What better way to rejuvenate your soul than by spending an afternoon among fields of lavender? While many enjoy lavender for its fragrance and beauty, this pretty plant also functions across medicinal, therapeutic, and culinary applications. Experience spa-like bliss with a visit to one of these lavender farms in Maryland:
Deep Creek Lavender Farm—Accident
Deep Creek Lavender Farm is painted with over 1500 fragrant lavender plants each summer. Anne and Scott Davidson discovered nine years ago that the soil on their property was well-suited to grow lavender. Today, 15 different English and French lavender species bloom through June and July. In addition, garden flowers, such as zinnias and sunflowers, provide an August burst of color.
The lavender farm specializes in culinary applications. The Davidsons are known for their Triple Berry Lavender Jam and Lavender Shortbread Cookie Mix. They make over 120 batches of jam a year, available for purchase in the Farm Store and online.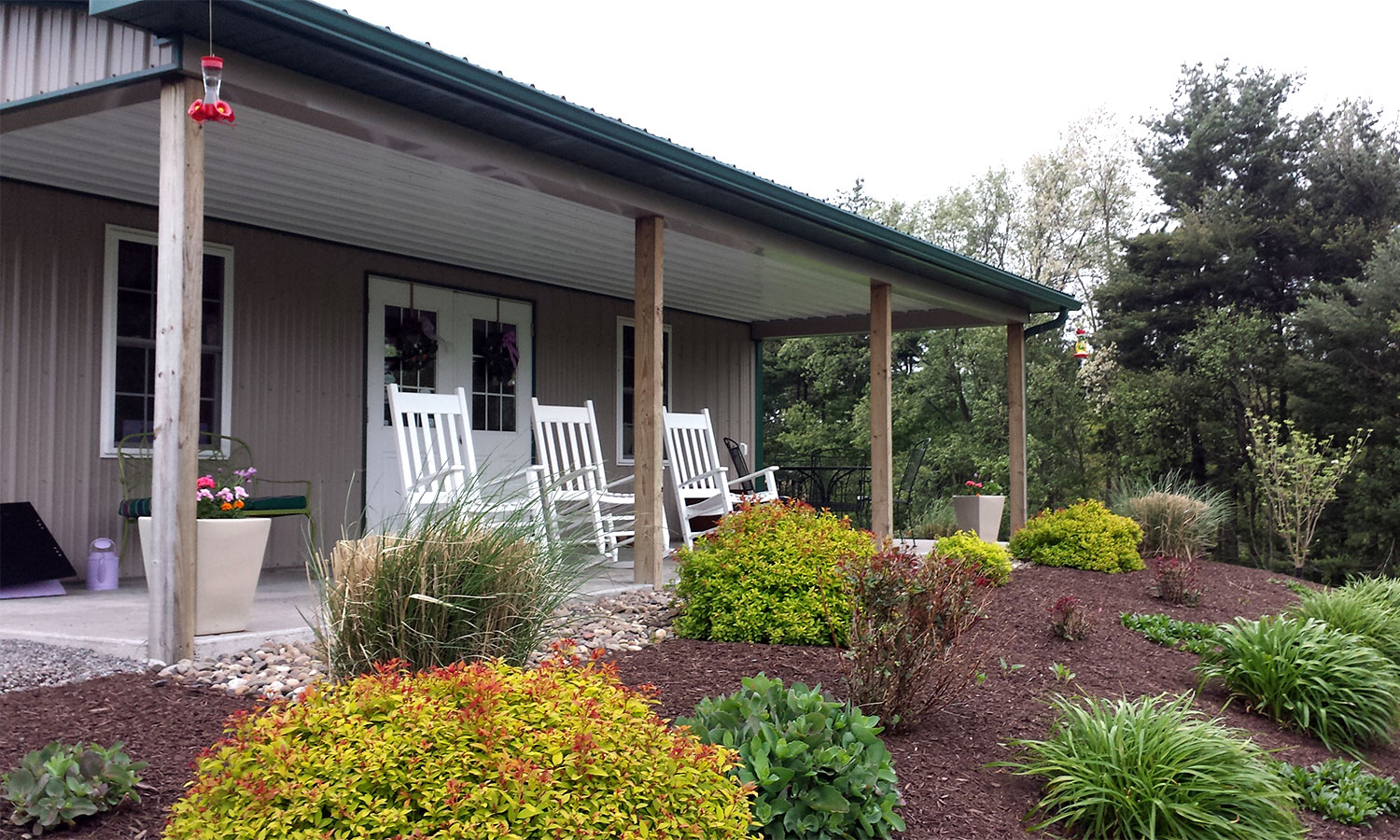 Guests are welcome to bring a lunch and enjoy the view from the picnic tables on the property. Deep Creek Lavender Farm is open Memorial Day through Labor Day. Come for lavender cutting, lavender lemonade, lavender ice cream, and shopping during prime bloom from late June through mid-July. Visit their website for hours of operation.
Deep Creek Lavender Farm also hosts events such as yoga, wreath making, and lavender mosaic classes. 
If You Go: Pick up a charcuterie tray from FireFly Farms on your way and enjoy an alfresco meal at the farm.
Star Bright Farm—White Hall
Located on the hillside in Northern Baltimore County, Star Bright Farm offers a wide range of lavender experiences. The Barn Market hosts a well-stocked store and event space. The lovingly restored red barn is a shopper's delight with lavender and garden-themed goods ranging from farm-grown and artisan bath and body products to table linens to watering cans.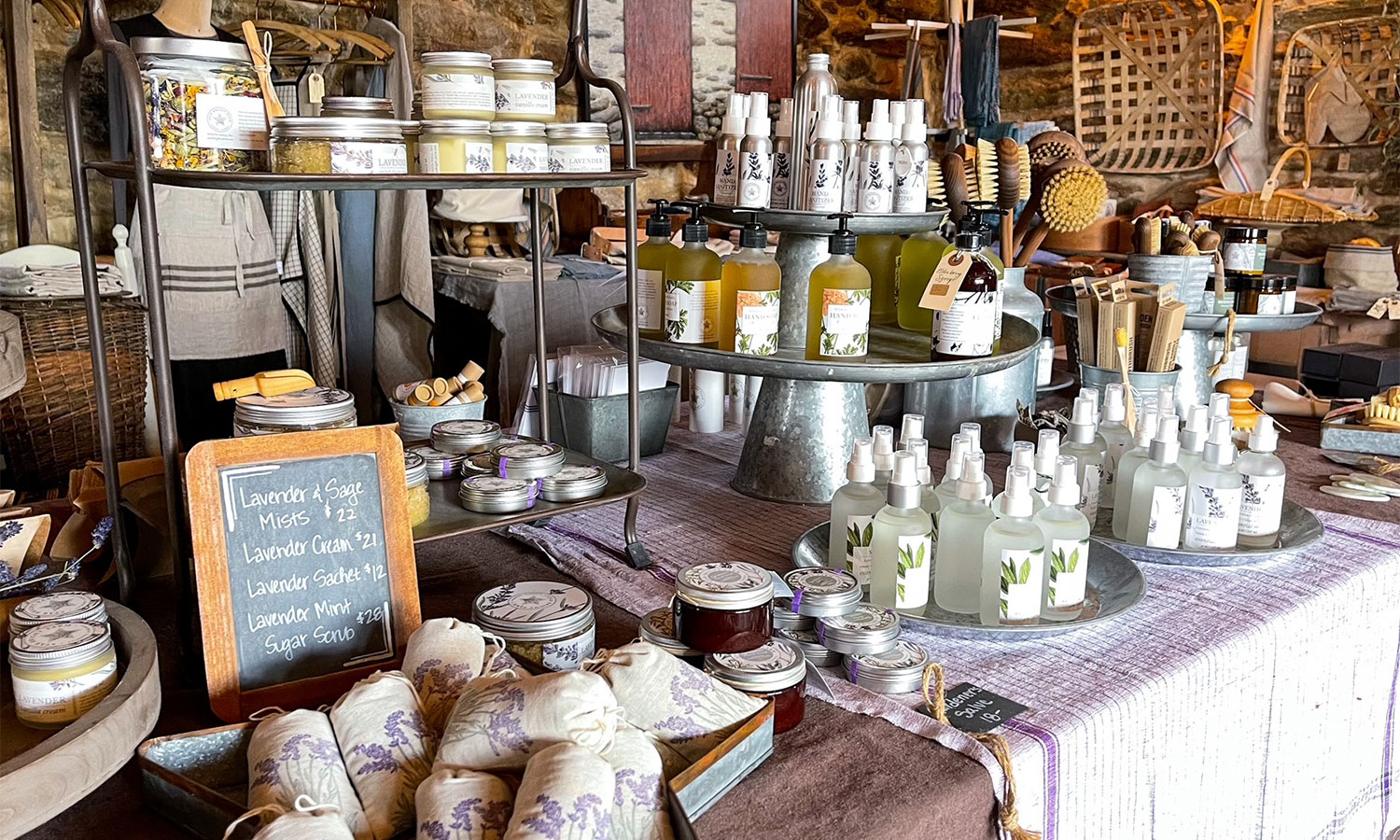 Through years of mentorship, Helen and her son have developed a full line of natural skincare products using essential oils and hydrosols (floral waters). The benefits of hydrosol extend to both skincare and beverages. For example, a spritz of Refresh hydrosol gives an invigorating flavor of peppermint, spearmint, and lavender to carbonated sodas.
Star Bright Farm offers pick your own lavender, sunflowers, zinnias, blueberries, and tomatoes through the summer. Fresh herbs are available for purchase as well.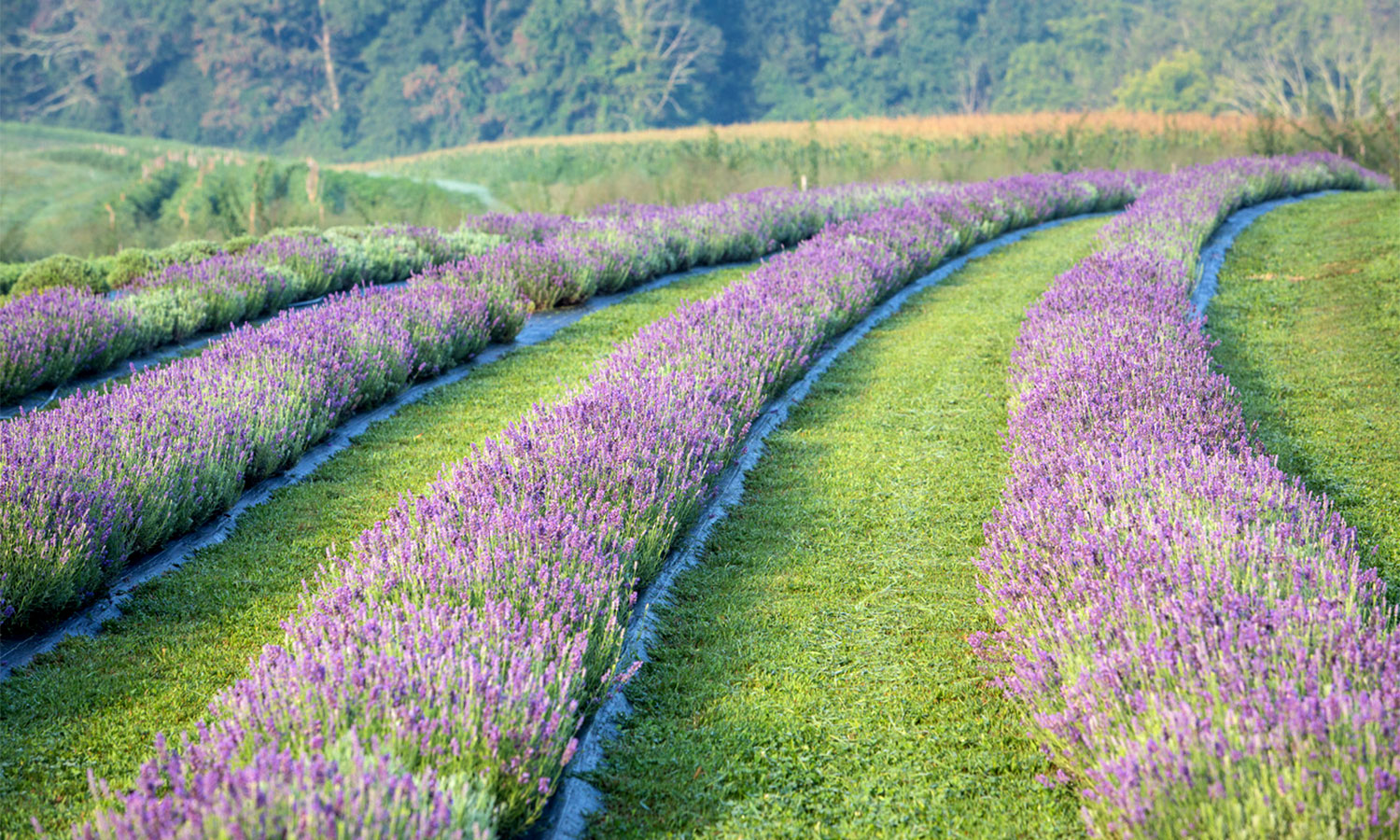 Be sure to check out their workshops, activities, and sunset concert series on the event calendar. Don't miss Lavender Fest on June 18 and 19—kids and pets are welcome!
If You Go: Grab a meal at StoneBridge Grille or order subs in the small dining room at The Fill' Er-Up—yes, it's a gas station, but it has all your comfort food favorites. Big Truck Farm Brewery is also nearby if you're craving a craft beer.
Kharis Lavender Fields—Gaithersburg 
Established in 2020, Kharis Lavender Fields is a growing property with English and French Lavender. Their new Lavender Barn features a store and workshop space for cooking classes, yoga classes, and retreats.
Owner Claudia Tsas always had a passion for wellness and stated, "lavender found her." She shares her love for the natural benefits of lavender and herbal products in her welcoming space. Claudia encourages the use of her small area to find peace and relaxation. Kharis, after all, is the Greek word for grace.
The shop features handcrafted products for the body, home, and pets. Stuffed animals sourced from Claudia's home country of Bolivia and filled with Kharis lavender make for a unique gift. In addition, some of the proceeds cover medical treatment costs for Bolivian children.
Kharis is open on the weekends from May to August. Appointments should be made in advance online or via (443) 262-5431. In addition to lavender cutting, the property features a wildflower-filled butterfly house.
If You Go: Keep up the relaxing vibes at nearby Lone Oak Farm Brewery.
Smokey Cat Lavender—Federalsburg 
Smokey Cat Lavender on Maryland's Eastern Shore lets visitors wander through rows of different lavender species, shop for scented goods, and take in the Caroline County countryside. The varieties range from short stem to long stem in all shades of purple. Favorites include Royal Velvet, Provence, and Phenomenal.
Smokey Cat's lavender is available for cutting—long stem lavender with its willowy violet wisps is the most treasured. If you prefer not to work for your own lavender cuttings, there is also a lovely shop brimming with gifts for everyone. Dried bundles of lavender and photos of the original Smokey Cat create a welcoming and fragrant atmosphere. Debbie sews neck wraps and eye pillows filled with lavender buds and flaxseed. She also makes bath salts, linen spray, dryer bags, and bug spray.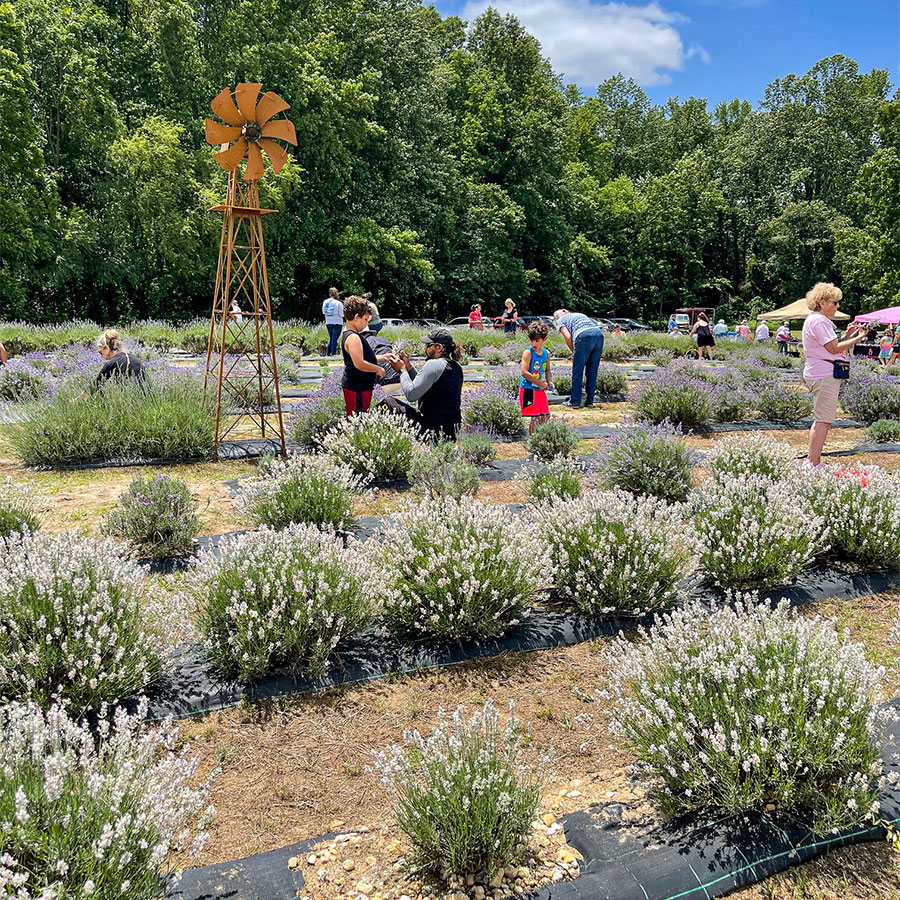 Smokey Cat Lavender Farm is open on weekends from May 21 through July 2. Check the farm's Facebook page for up-to-date details on events and farm hours.
If You Go: The cute town of Cambridge is worth the 30-minute drive—there's plenty to shop, eat, and do there.
Lavender Resources
Did you know that there are such things as lavender trails? The United States Lavender Growers Association is an excellent resource for locating lavender farms across the US.
The Maryland Lavender Festival is held June 11-12, 2022, at Springfield Manor in Thurmont. 
---
Lead Photo: Kharis Lavender Fields in Gaithersburg, MD. Photo Credit: Kharis Lavender Fields
Julie Dee Suman is a Maryland-based freelance travel writer and photographer. She has traveled extensively including over 43 countries across 5 continents. In addition to featuring the Mid-Atlantic Region, Julie enjoys destination travel with a focus on nature and wildlife excursions. She is a member of the Travel Writers Café, International Food, Wine & Travel Writers Association (IFWTWA) and TravMedia.