Achieve Peace and Quiet in the Mountains at Ole Mink Farm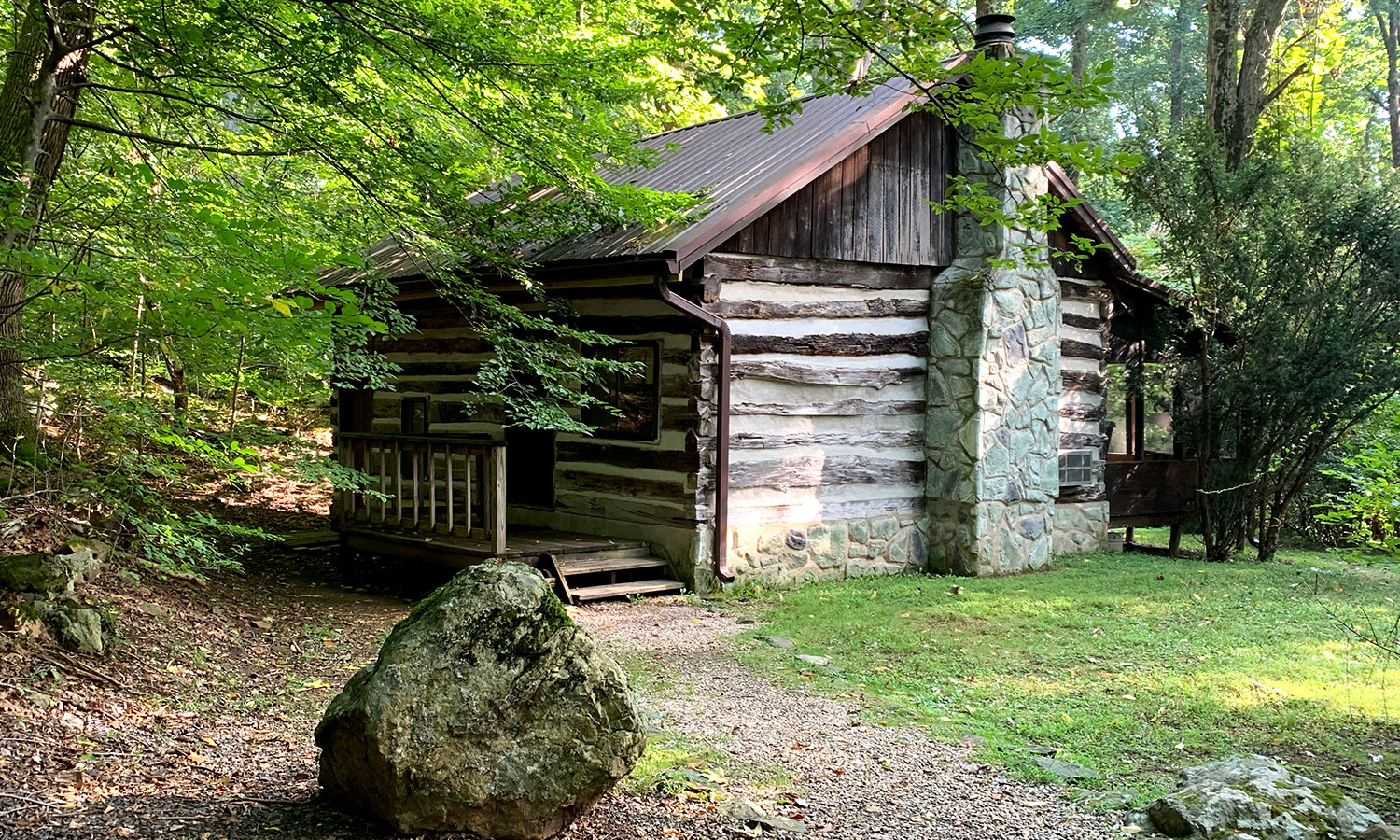 Nestled in the Catoctin Mountains of Northern Frederick County, Ole Mink Farm Recreation Resort provides a beautiful backdrop for a weekend getaway. The luxury log cabins are the perfect home away from home with amenities like air conditioning and kitchens—and some are even pet-friendly! But it's the rustic touches that make these cabins memorable—the decor, hearth fireplaces, screened-in porches, and outside seating around the fire ring. 
My 6-year-old daughter and I recently spent a mid-spring weekend at Ole Mink Farm. Her eyes lit up as soon as she caught sight of the playground when we arrived at the office to pick up our key and check in. Just a short drive from the front gate, the Quiet Oak cabin was just that on a warm spring day. There was another cabin a little farther up the hill and several RVs off in the distance, but no one was close by, and the area was quiet and peaceful.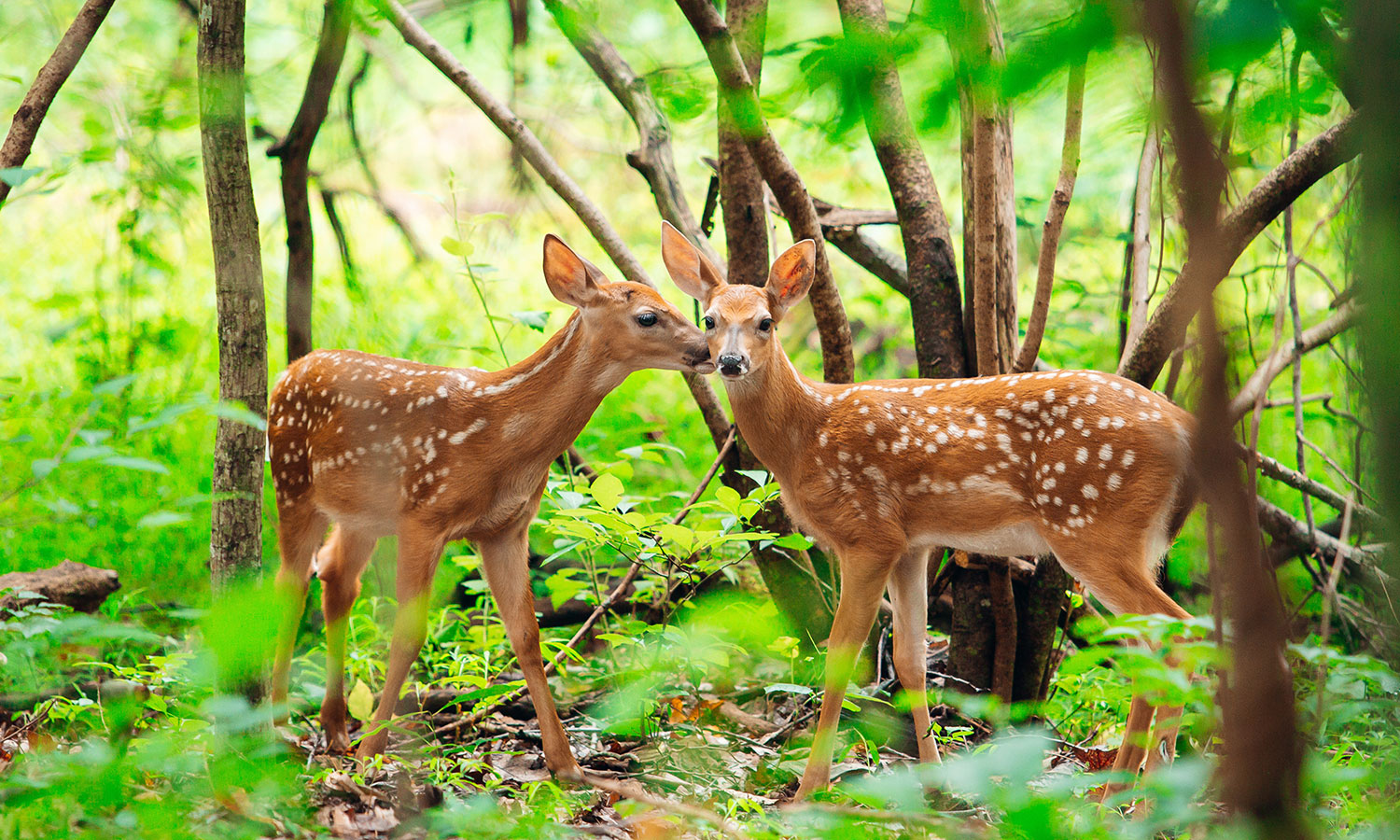 Once inside, my daughter was quick to survey all the rooms and choose her bedroom. She enjoyed the fun split-level layout, and I was impressed by its cleanliness, especially since it was a pet-friendly cabin. From pots and pans to controls for the lights, air conditioning, heat, and ceiling fans, everything was easy to locate and in good working order.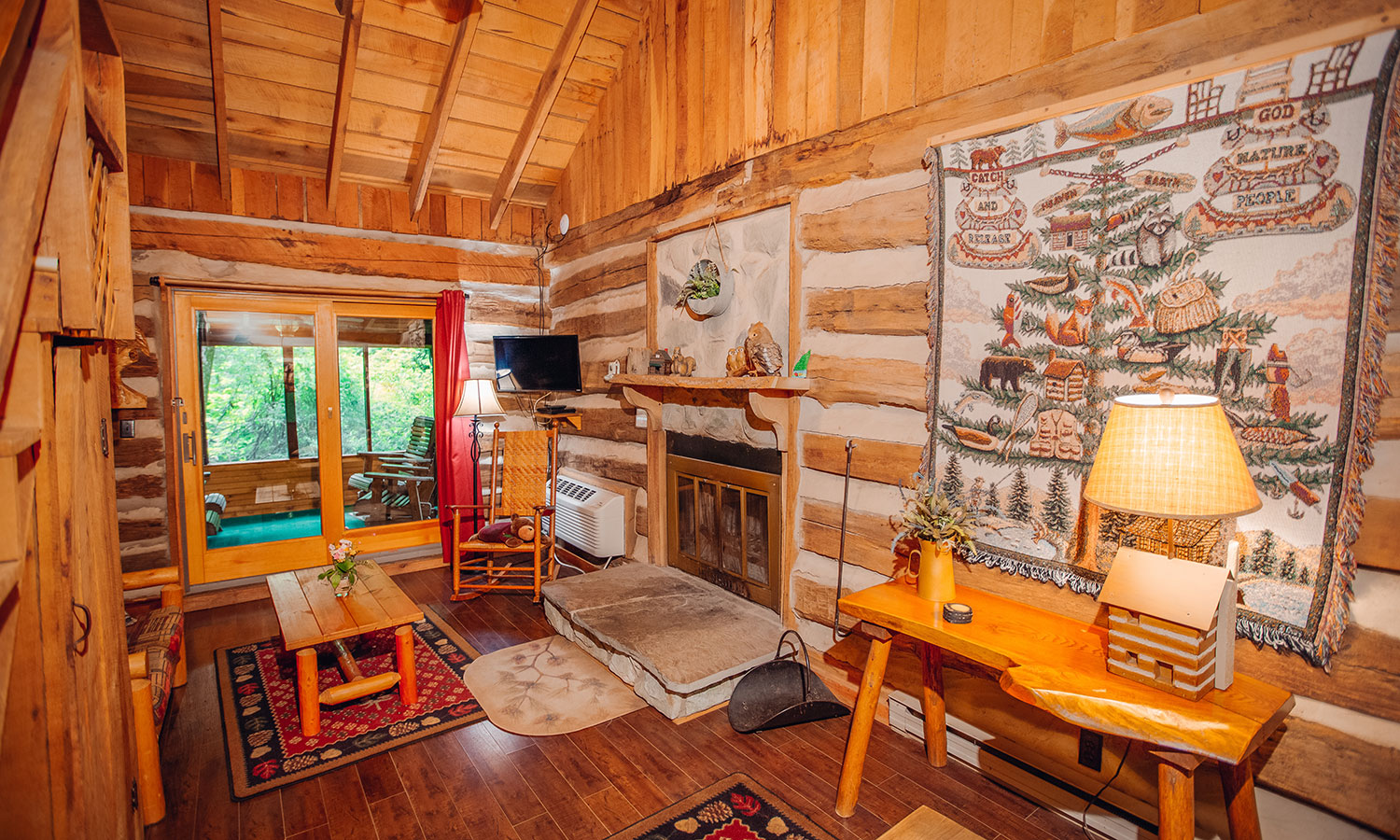 By the time I put our linens on the beds and unpacked our belongings, my daughter was more than ready for the playground. 
The playground is perfect for young children and well cared for; it makes for a perfect place to get out extra energy. While pushing my daughter on the tire swing, I noticed the adjacent fenced pet playground, which looked like it would be equally as popular with four-legged friends.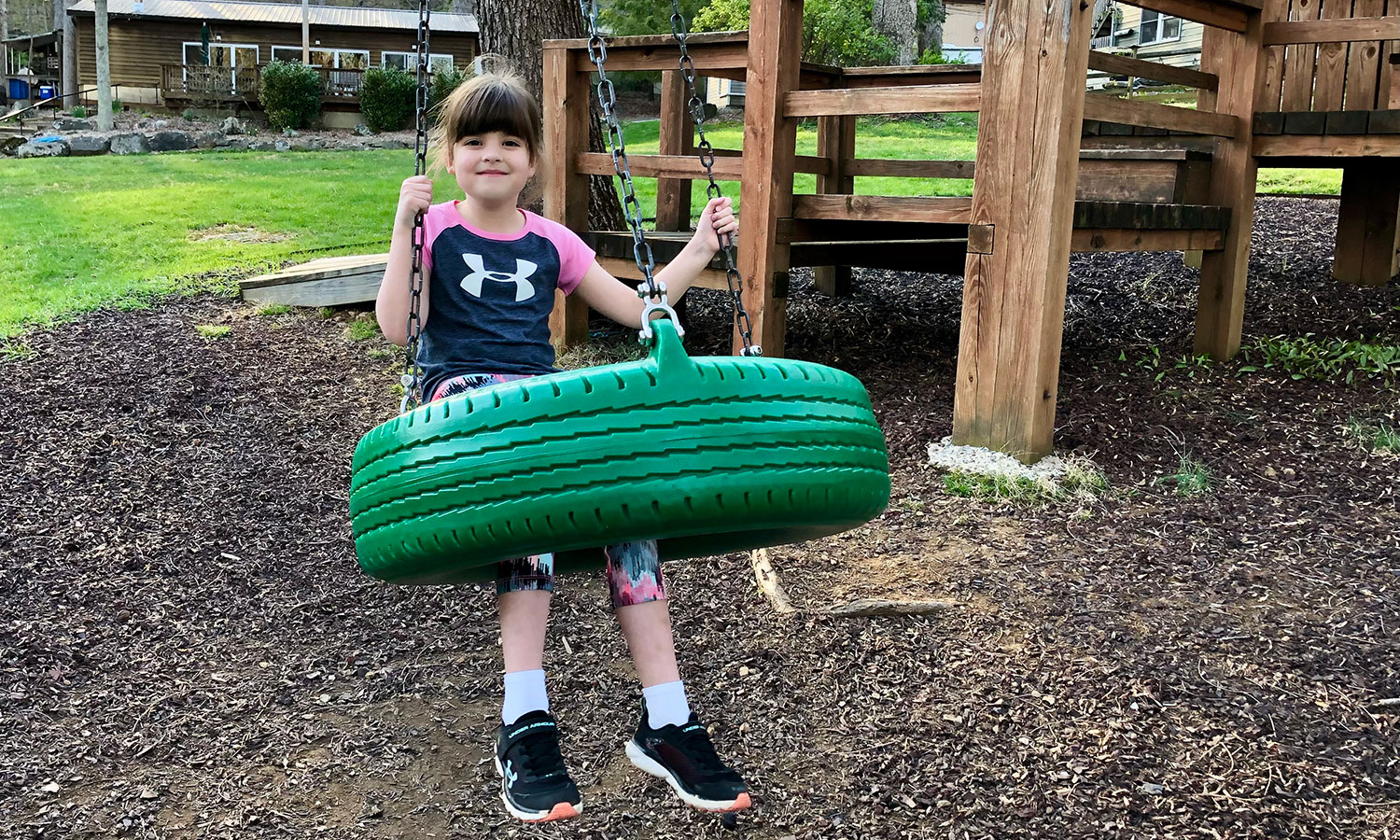 My daughter would have happily stayed on the tire swing until bedtime, but we spotted a nearby sign for the Woodland Trail. Hiking is our favorite activity to do together, and even though it was on our agenda for the following day, we couldn't pass up the opportunity for a quick adventure in the waning daylight. There were lots of beautiful spring ephemerals in bloom and an abundance of skunk cabbage that seemed to glow bright green in the evening sun. Ole Mink Farm has its own network of trails right on the property, as well as a native trout stream and a fishing pond. 
It was almost dark by the time we finished dinner in the well-appointed kitchen. We put on our sweatshirts and ventured outside, where we found plenty of firewood and kindling. I had a fire going in no time, and we chatted about our impromptu adventure on the trail and all the wildflowers we saw.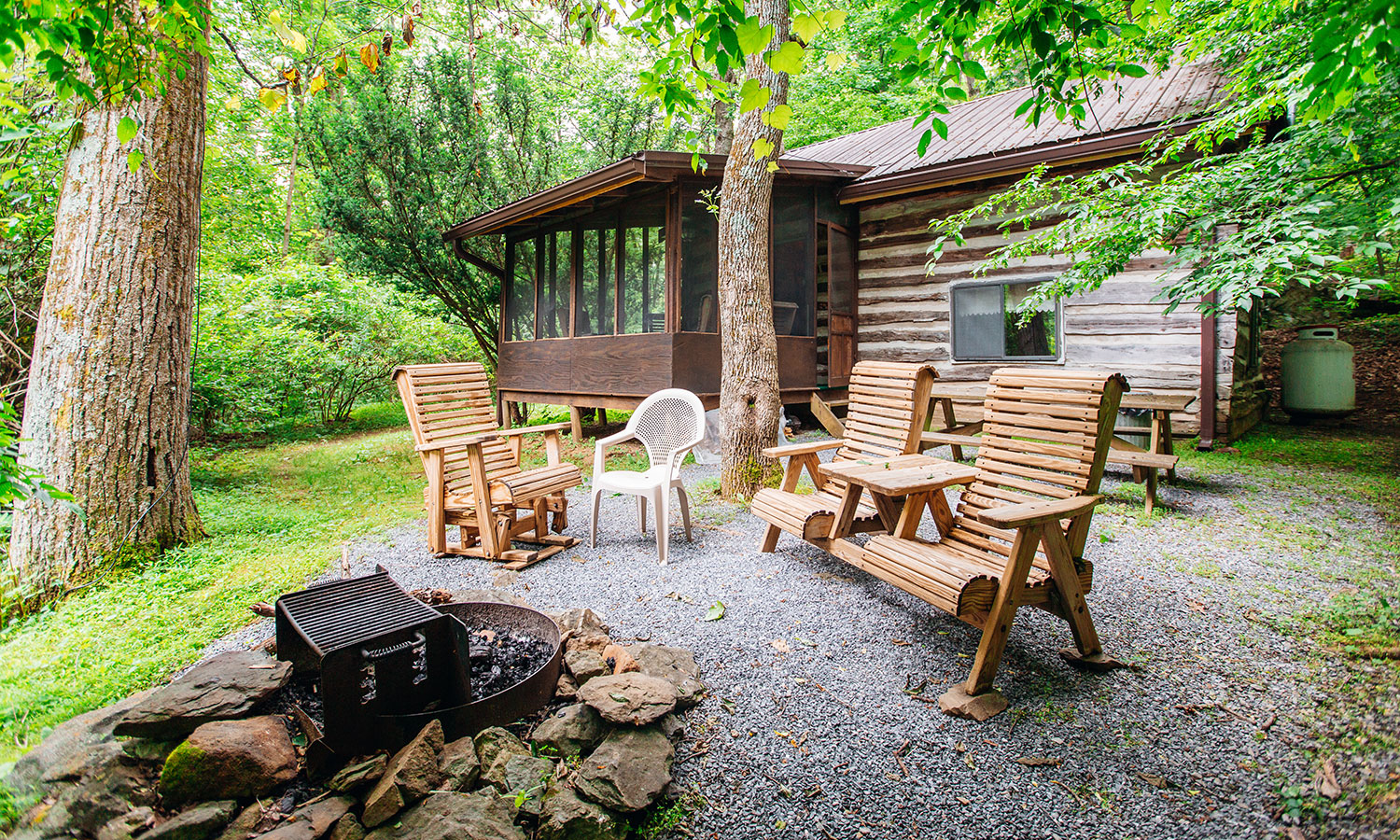 My daughter was excited about our cabin stay and was already asking if we could come back again another time. I knew she didn't want the night to end, but her eyelids were getting heavy. We enjoyed the fire for a little while longer before spreading out the hot coals and watching the heat slowly die down. Then it was time to head in for the night.
After showering, we retreated upstairs to the bedrooms. I could hear snoring coming from my daughter's room before I had the time to set an alarm on my phone. After that, I don't remember hearing a thing until the next morning. There's nothing like falling asleep surrounded by nature. The Quiet Oak cabin lived up to its name.
My favorite thing about our stay at Quiet Oak cabin was noticing how the morning light streamed into the screened-in porch when I quietly crept downstairs the next day.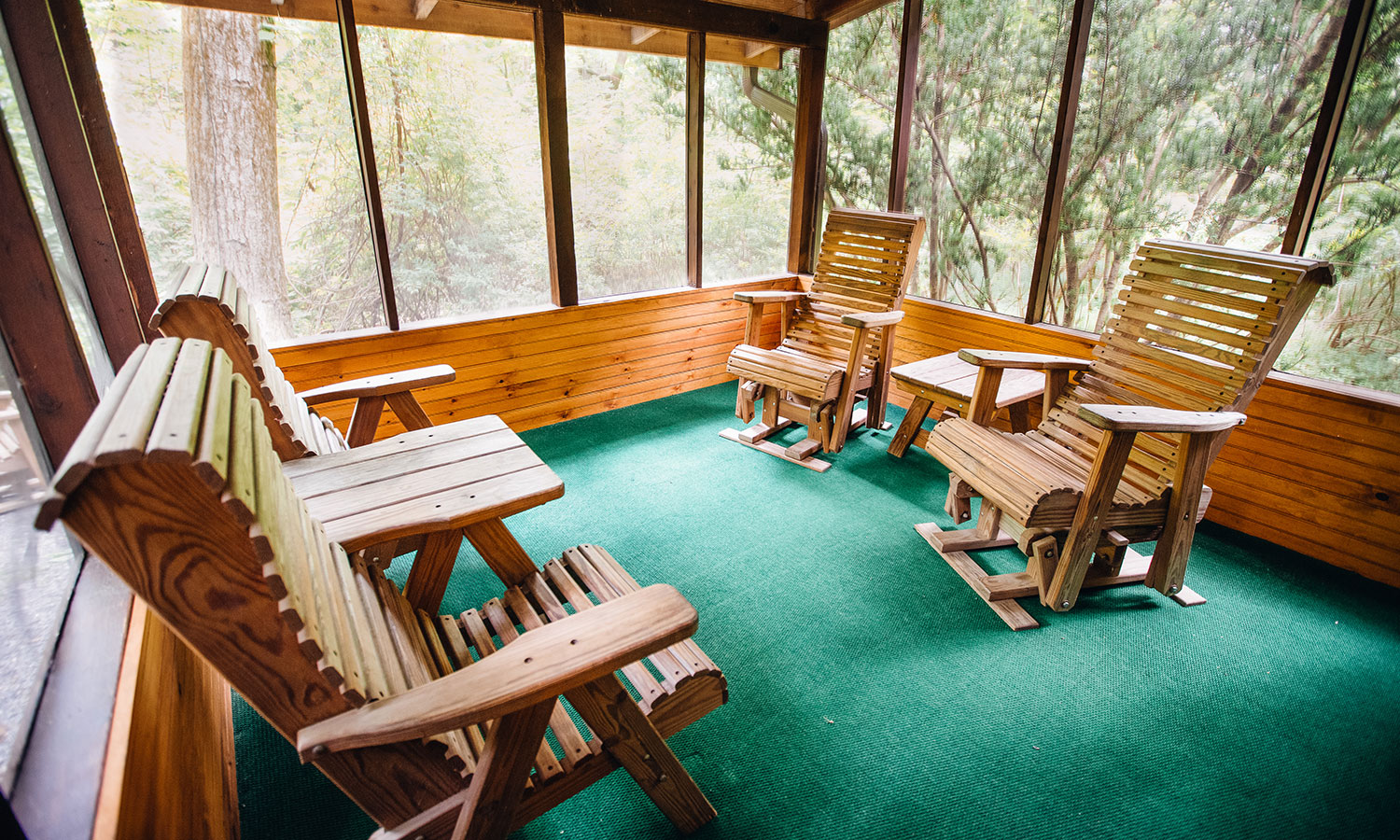 The morning mountain air had a bit of a chill to it, so I put on my favorite hoodie and gave in to the rocking chair on the porch that was calling my name. I took a book, a journal, and a cup of hot coffee in a fun Ole Mink Farm color-changing mug with me. I was immediately surrounded by beautiful birdsong from nearby wood thrush. I sat with my eyes closed for several minutes, just soaking in their spectacular chorus. What a lovely start to the day! 
I really enjoyed having that quiet time to myself before my daughter woke up and was ready for breakfast. After eating, we packed up the car to head out on some hiking adventures in the Catoctin Mountains. Ole Mink Farm is located about 15 minutes away from the main entrance to Catoctin Mountain Park and about 10 minutes away from the William Houck Area of Cunningham Falls State Park. 
The west side of Catoctin Mountain Park is often quieter than the trails off of Park Central Road and perfect for hiking with kids, so we started out on the Brown's Farm Nature Trail Loop, where spring was in full bloom. Christmas ferns were just beginning to unfurl, and yellow trout lilies dotted the landscape. We made our way slowly through the woods, stopping to admire moss, wildflowers, birds, and the soothing sounds of Owen's Creek trickling over rocks.
For lunch, we decided to head to The Farmhouse Exchange, just north of the park off of Route 15. Much to my dismay, their weekly BLT special was sold-out, but the delicious chicken salad wrap did not disappoint. My daughter was thrilled to find her all-time favorite dessert item —M&M cookies. As she enjoyed a cookie after lunch, she wanted to know if we could return to Ole Mink Farm and swim in the summer when the pool is open.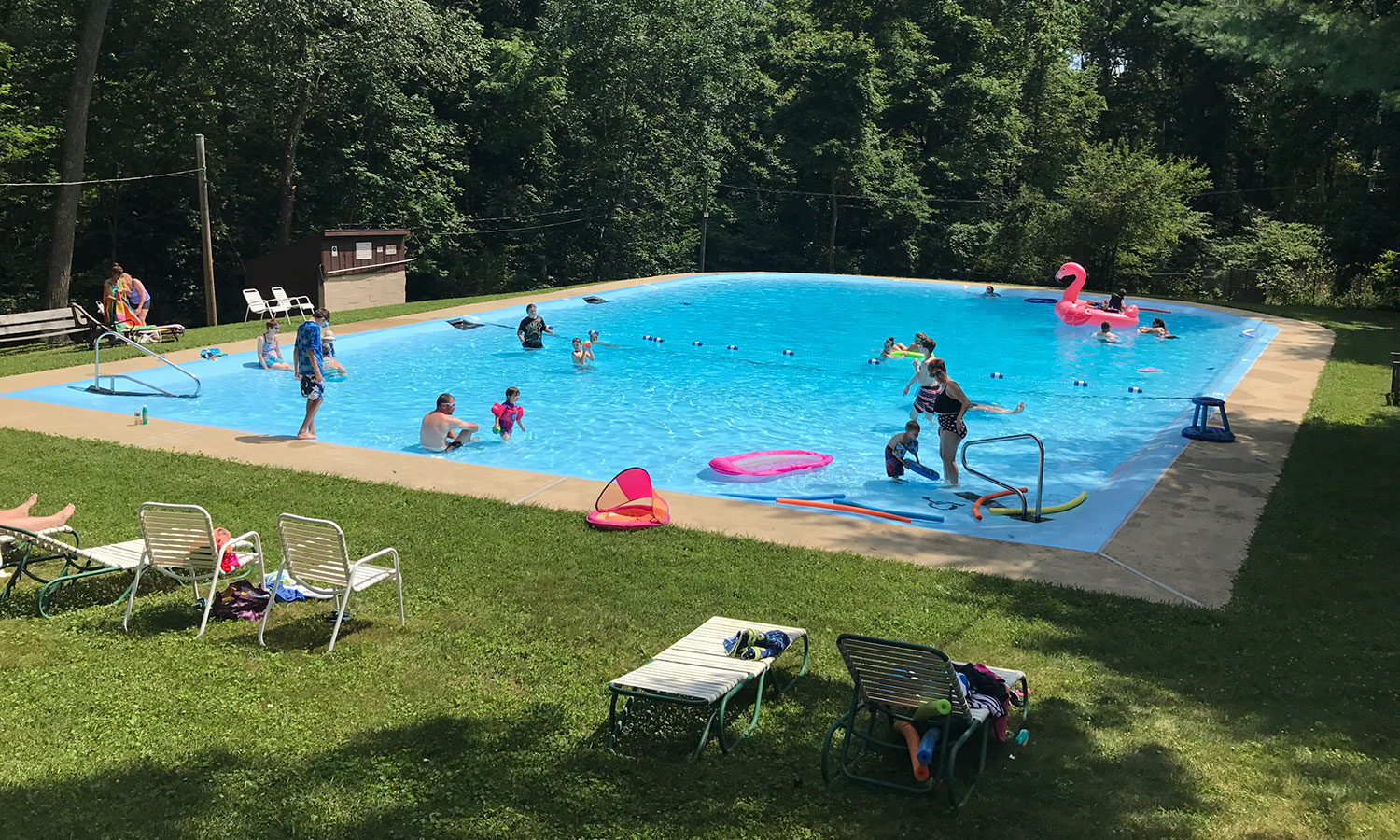 I can imagine how fun it must be during peak season when the resort is filled with people and there are special events, but there's something very refreshing about a tranquil, peaceful stay during the offseason. 
---
Lead Photo: Quiet Oak cabin at Ole Mink Farm in Thurmont, MD. Photo Credit: Ole Mink Farm
Charissa Hipp is the founder and CEO of The Nature Prescription, LLC. A longtime tourism marketer and nature therapy guide, she believes in the power of connecting people to places. Charissa resides in Williamsport, Maryland with her husband and three children.