Exploring Old Ellicott City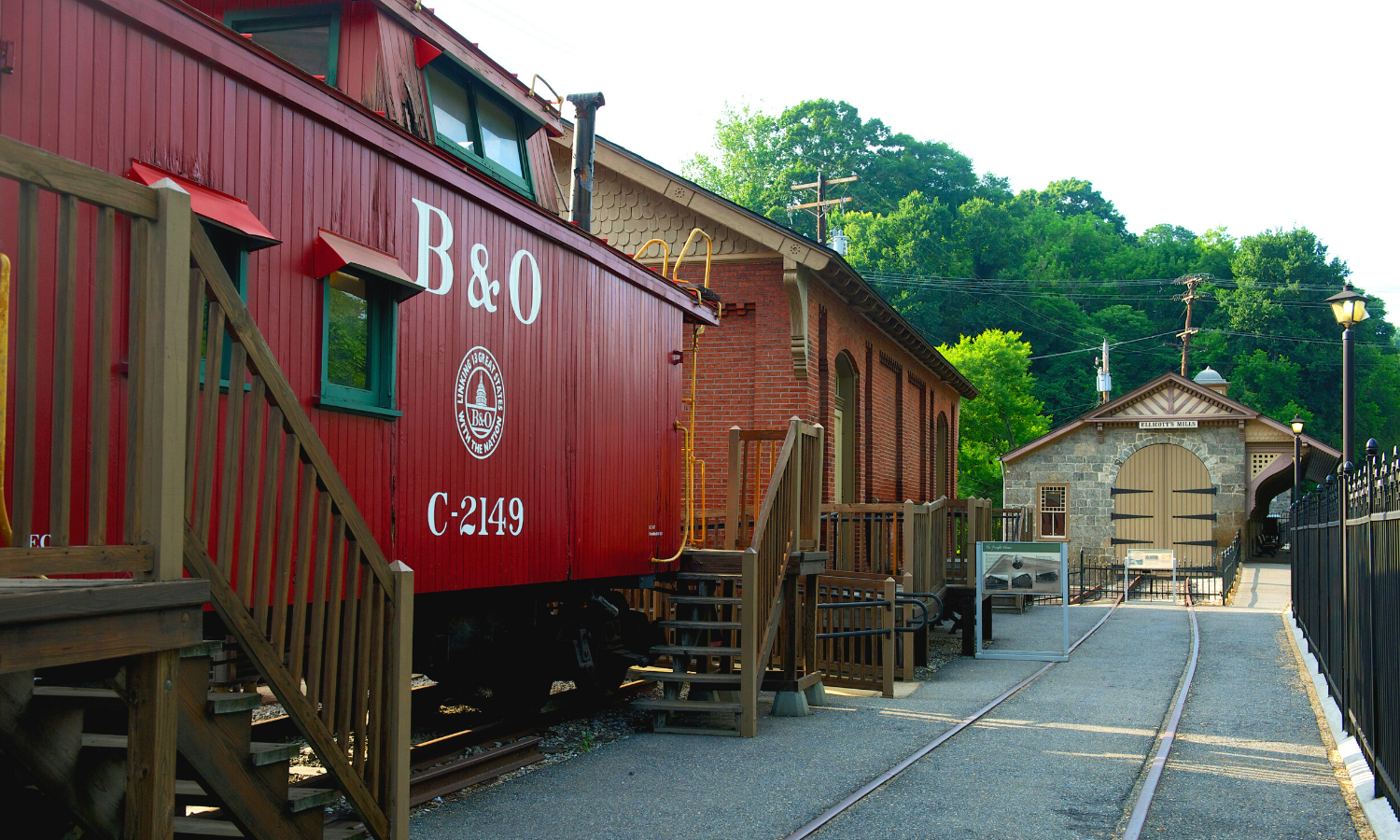 Explore the heritage and vitality of historic Ellicott City, Maryland.
Start: B&O Railroad Ellicott City Station Museum
Finish: Main Street Oriental Rugs
Distance: 1 day, 5 stops, 1.5 miles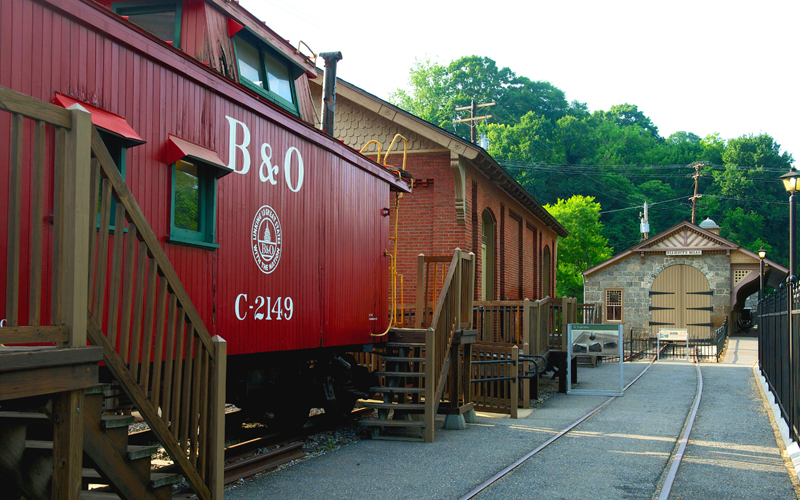 STOP 1
B&O Railroad Ellicott City Station Museum
3711 Maryland Ave, Ellicott City, MD 21043
Ellicott City, once established as a mill town, is now home to Central Maryland's walking history.  Check out the B&O Railroad Ellicott City Station Museum. The site and free museum is the oldest train station in the United States and is currently home to the history of the B&O Railroad. Just a quick walk uphill, you can stop by and check on the original Ellicott City Firehouse. While these trucks have retired, their history certainly has not.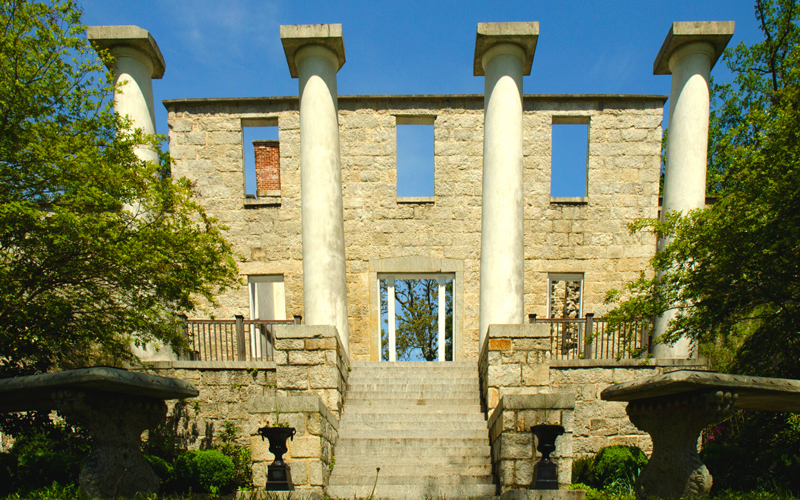 STOP 2
Patapsco Female Institute
3655 Church Rd, Ellicott City, MD 21043
Up on the hilltop, visit The Patapsco Female Institute. The structured ruins and gardens were once home to an all-girls school from 1837-1891, and during the Civil War, served as a hospital and convalescent home. Just one mile west is the Ellicott City Colored School Restored. This school room, opening in 1880 served as the school for the African American community – one room, no heat, no electricity, no running water. The restored building now serves as a museum highlighting the African American history in Howard County.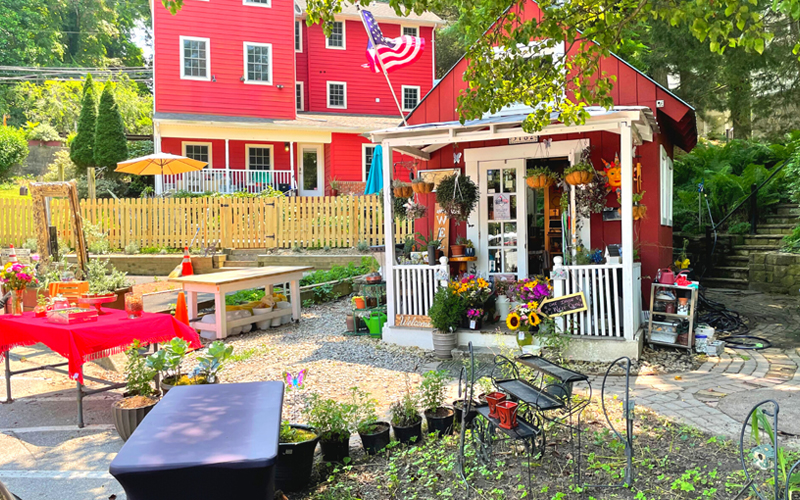 STOP 3
Gott Efni
8052 Main St, Ellicott City, MD 21043
Travel to the lands of fairies and gnomes inside the nook that is Gott Efni. Filled with fairy lights and potted plants, this little shop takes you to a far-off land. For small gatherings like bridal parties, book clubs, or even a wedding, check out the courtyard at The Flower Barn. It's magical with its white string lights and lovely landscaping.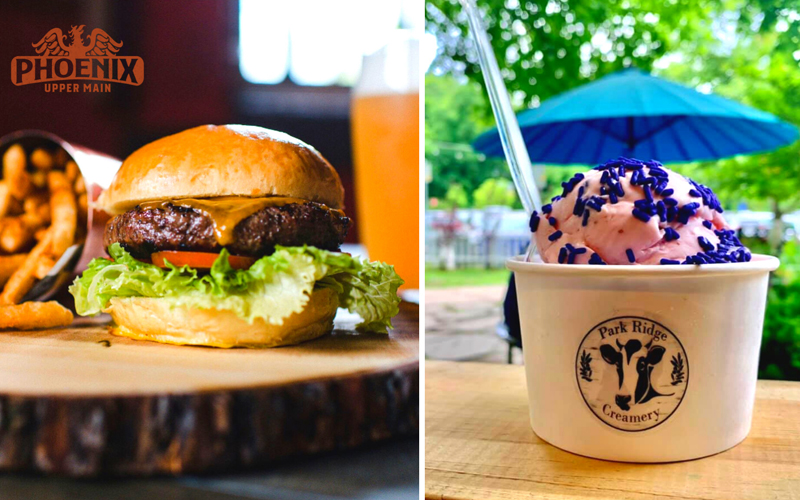 STOP 4
Phoenix Upper Main
8308 Main St, Ellicott City, MD 21043
On a mission to find the best burger in town? Look no further than Phoenix Upper Main! Their burgers and plant-based burgers do not disappoint! Need a quick bite and pick me up? Check out Georgia Grace Café's coffee menu and The Cure, one of their fantastic breakfast sandwiches. If you're looking for a sweet treat, gourmet ice cream for the whole family can be found at Park Ridge Creamery.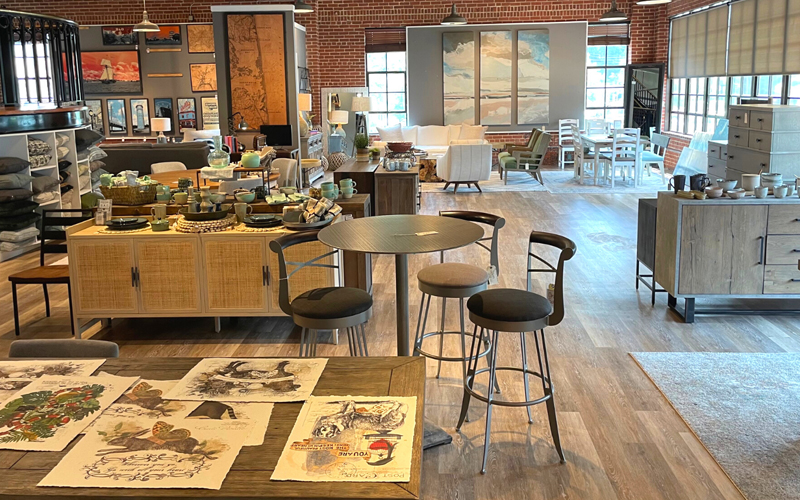 STOP 5
Main Street Oriental Rugs
8290 Main St, Ellicott City, MD 21043
Find stunning rugs in all sizes and colors at Main Street Oriental Rugs. They really know their stuff and offer cleaning services, too. For design work, look no further than Su Casa. This local furniture store offers creative designs and an art collection, and their ever-changing floor plans offer so much inspiration. You can also find one-of-a-kind tables and furniture at Shoemaker Country, and be sure to check out their handmade signs.