Weird (but fascinating) Maryland Town Names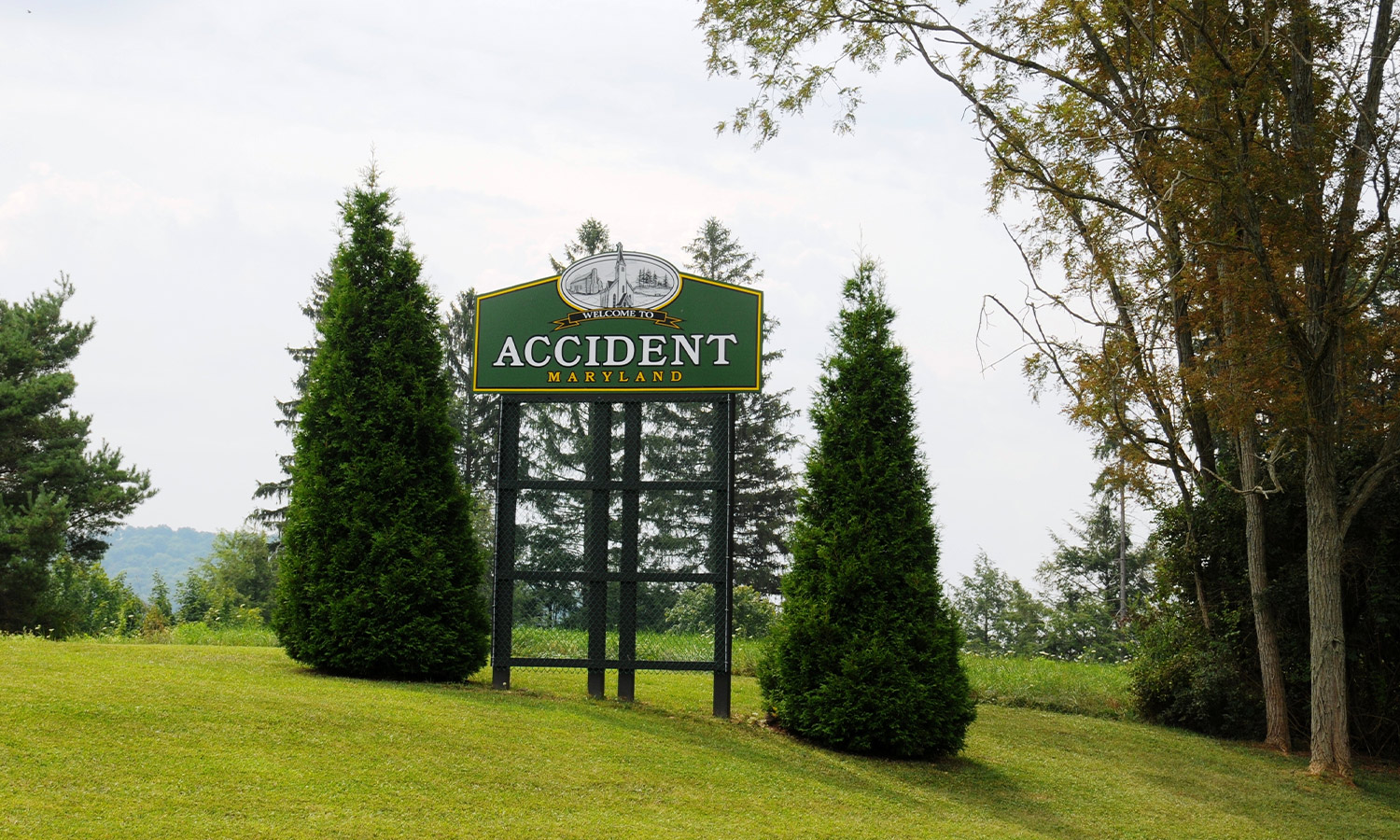 Maryland is known for a lot of weird things like its obsession with Old Bay, the unique accent (aka – Baltimorese), and the need to put the state flag on literally everything. But, did you know it also gets some serious recognition for its weird town names? That's right. We've got some of the strangest town names on this side of the Mississippi. From Boring and Pittsville, to Crapo and Funkstown, Maryland's towns have memorialized their weird history through some seemingly odd names.
If you're in need of a fun and random trip to take with some friends or the kids, we recommend stopping by a few of these locations to check them out, take pictures with their town signs, and check out the local sites!
Boring
Boring, MD wasn't named boring because people think it's, well, boring. It was actually named after their former postmaster, David Boring, when the Western Maryland Railroad requested that the town change its name. The town was originally named Fairview, but with several towns along the railway already laying claim to the same name, it was cause for confusion. Let's just say there certainly isn't any more confusion about this town's name!
While you're in the area: Some people find golf to be "boring," while others find it relaxing. If you're the latter of the two, visit River Downs Golf Club for a scenic golf experience.
Accident
This tiny town, by the name of Accident, is located in Garrett County and is home to just over 300 people. It can't be completely confirmed how this town got its name, but legend has it that it came from a mistake made by two surveyors. Due to a miscommunication, they duplicated efforts, both surveying the land, and thought that Accident would make for an appropriate name.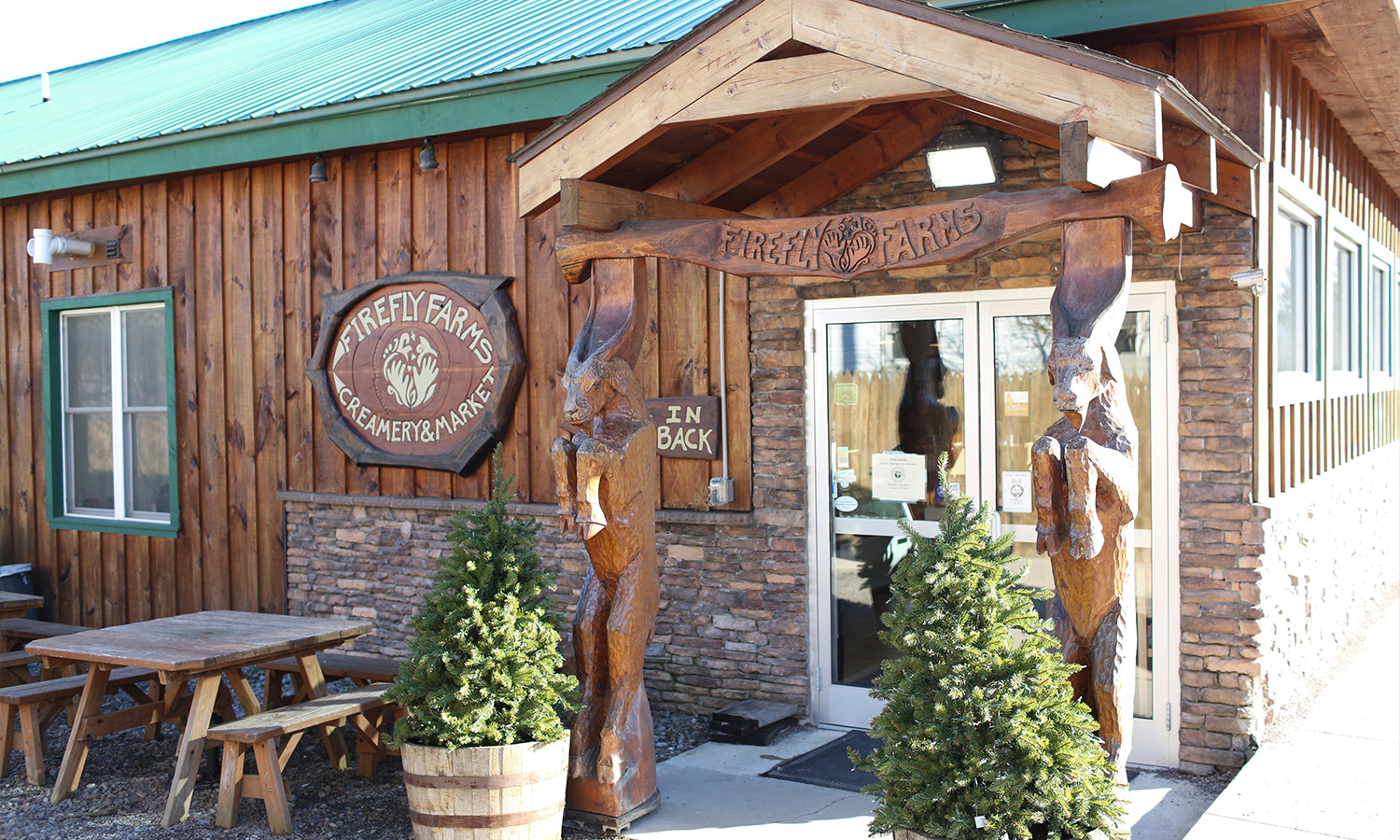 Surrounded by the natural beauty of Western Maryland and conveniently located near Deep Creek Lake, this might be one of the happiest surveying accidents to happen in Maryland. 
While you're in the area: Make a pit stop at the mouth-watering Firefly Farms Market, where you can load up on wine, snacks, and locally made cheese. 
Crapo
Oh, Crapo! 
Crapo, Maryland, that is! Crapo is a small, unincorporated town in Dorchester County, next to the scenic Honga River. The name came from the French word "crapaud," which means toad. It's a great area for catching crabs, so if you enjoy some Chesapeake blues, grab your crab nets and come on down to Crapo for some crabbing.
While you're in the area: Take advantage of the abundant shoreline, whether it's boating, fishing, or landscape photography.
Pittsville
Just over 1.5 square miles, this small Maryland town sits a few miles outside of Salisbury. Its history follows the development of the railroad, starting with a small general store and eventually growing to include a post office, a church, a bank, a fire department, a car dealership, schools, restaurants, and a library. Thanks to the introduction of refrigerated rail cars in 1910, the town's strawberry industry boomed, making the local farmers BERRY rich. Get it? Berry? Ha. Anyway, the railroad company's president was named Dr. Hilary R. Pitts, who was also a general practitioner from the area. Thanks to his long-time leadership, the town was named in his honor. 
While you're in the area: Ocean Downs Casino is about a 20-minute drive away from Pittsville. With horse racing, gaming, and dining, you're sure to have a blast!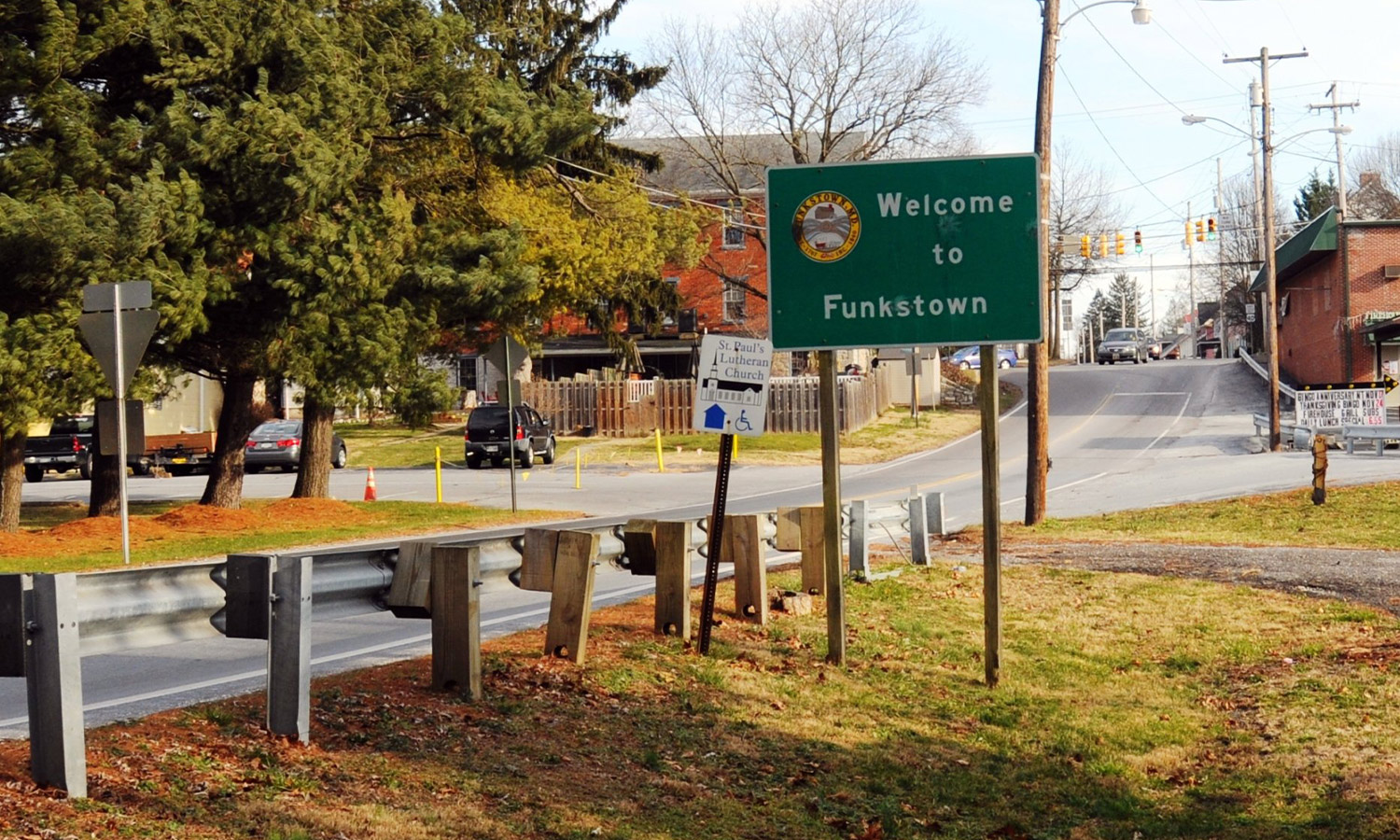 Funkstown
Funkstown, Maryland has deep connections to the Civil War and is surrounded on three sides by Antietam Creek. The land was sold to Henry Funk in 1754 and was originally named Jerusalem, which was later changed. In the week following the Battle of Gettysburg during the Civil War, another battle took place right here in Funkstown. The town's rich history makes it a great place to explore and learn. Did you expect a bit more music and dancing to the backstory of Funkstown? So did we.
While you're in the area: Funkstown is home to Blue Mountain Wine Crafters, a winery where you can taste, purchase, and even make wine! This winery offers classes on making your very own wine, beer, or cider.
Savage
We're not talking about that TikTok song. We're talking about Savage, Maryland! Savage is another historical town located in Howard County, where many of the town's original buildings are still standing within the historic district.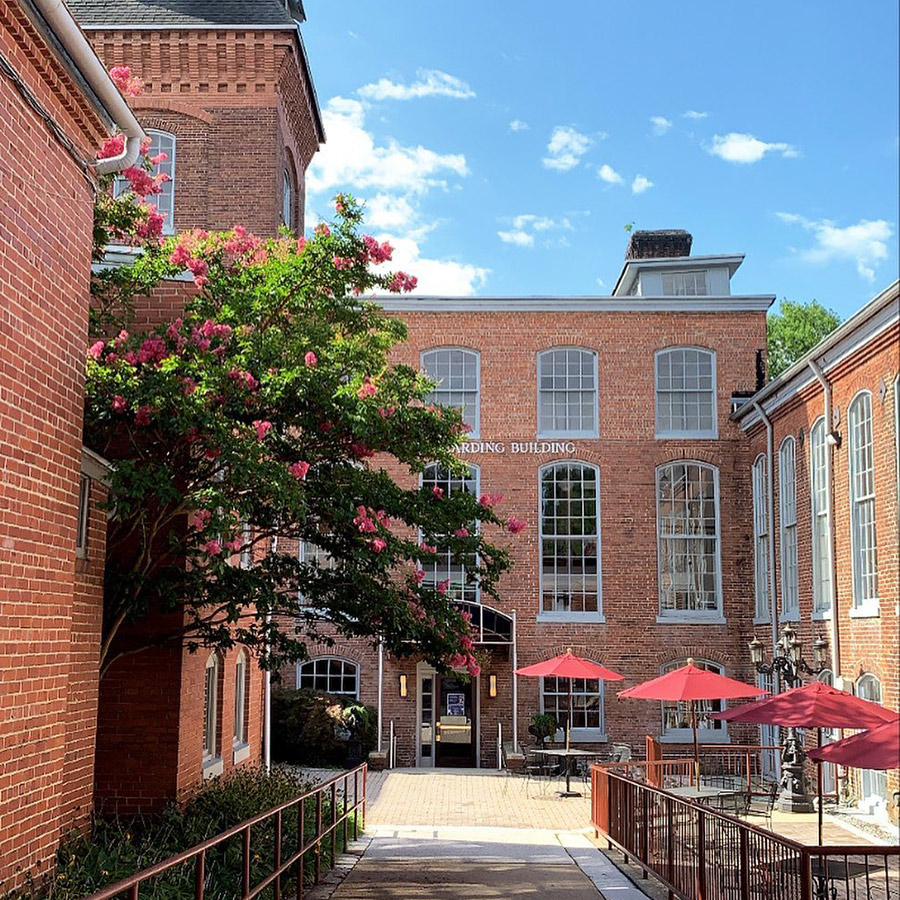 The town was named after John Savage, a merchant from Philadelphia who established a cotton mill in the area. Savage Mill still stands, and now serves as a mix of galleries, shops, and restaurants.
While you're in the area: Terrapin Adventures is guaranteed to be a fun time for you and your family. Their adventures include archery, an aerial course, kayak tours, and much more.
Chevy Chase
Believe it or not, this town came before the National Lampoon movie star. On the border of Washington, D.C. and Montgomery County, the land was originally named "Cheivy Chace" by Lord Baltimore in 1725. The name comes from the Scottish word "chevauchee," which means a border raid – a nod to a historic battle that took place in 1388 between Lord Percy of England and Earl Douglas of Scotland. In the 1890s, the land was purchased by two men (one of whom was a senator from Nevada), who formed the Chevy Chase Land Company, and developed the land, expanded the streetcar system outside of D.C. into Maryland, and built an electric railway. Today, you'll find that many politicians and national news reporters call Chevy Chase their home. 
While you're in the area: You can't visit Chevy Chase without seeing Chevy Chase Circle. It's a roundabout that sits on the border between Chevy Chase and Washington, D.C. Many major roads coverage at this point, and in the center of the circle is a fountain which is dedicated to Francis Griffith Newlands, the Nevada senator who established the area. 
Do you have photos with any of these town signs? Post them to Facebook and Instagram with the hashtag #MRTWeirdTownNames! 
---
Lead Photo: William Johns