Where to Play Mini Golf in Maryland

You don't have to be a whiz with a 9-iron to celebrate National Golf Month! There are tons of places to play mini golf in Maryland. With a wide variety of course themes and designs, you're sure to find something that's fun for everyone in your group. 
Monster Mini Golf—multiple locations
This 18-hole mini golf course is best known for its luminescent black lights and monster-themed decor. Monster Mini Golf has locations in Columbia, Gaithersburg, and Towson and also features an arcade and laser tag. This indoor course is a perfect option for something to do on bad weather days. 
Island Green Family Fun Center—Westminster
If you're looking for a family adventure, look no further than Island Green. In addition to an 18-hole mini golf course, Island Green also has a restaurant, private putting greens, and a lawn with live music and events. They also offer golf lessons and mini-golf leagues. 
South Germantown Splash Park and Mini Golf—Boyds
What's better than mini golf? How about a mini golf course with a splash pad right next door? South Germantown Splash Park and Mini Golf is truly a child's paradise. The splash pad features a water maze, a bucket drop, and a small slide.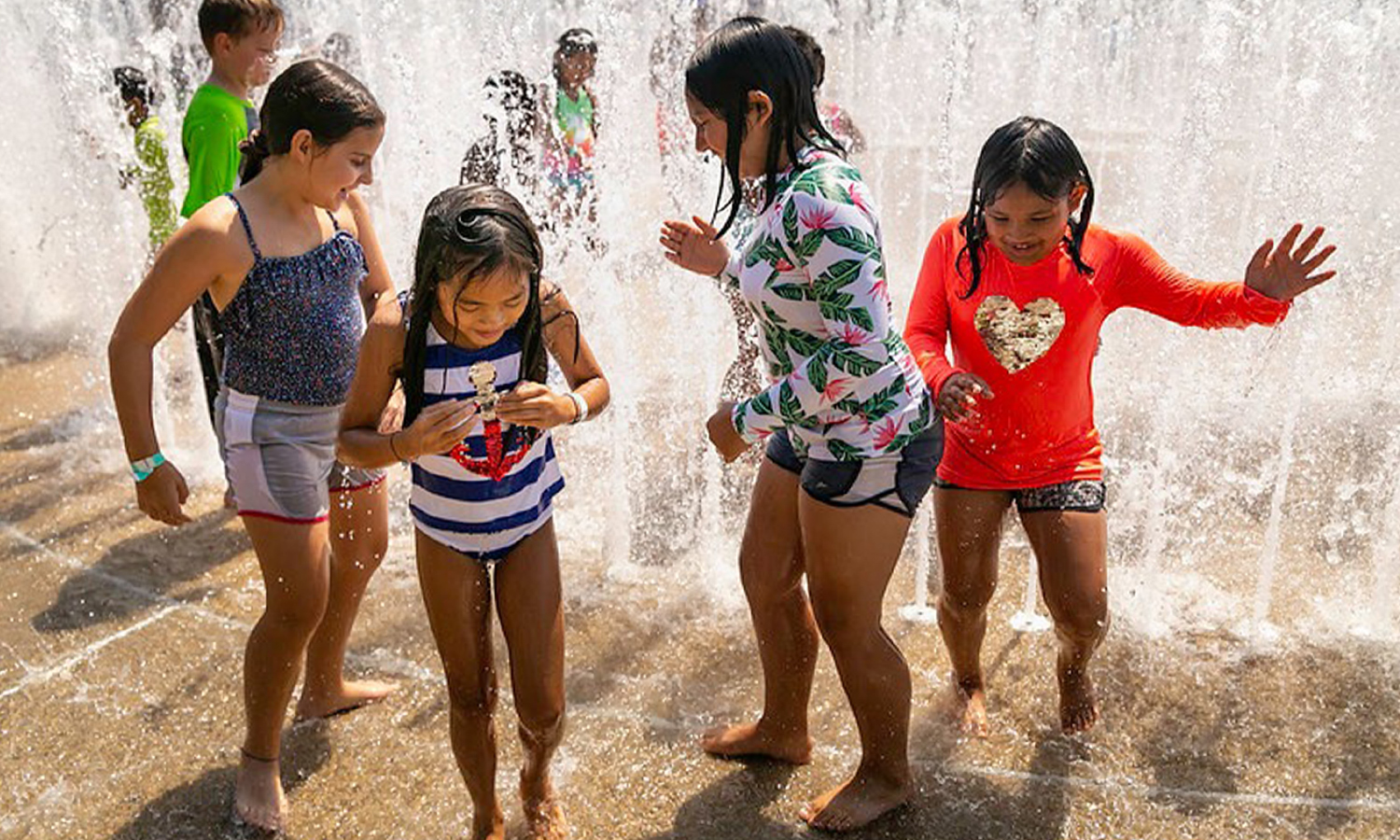 There are changing rooms and plenty of covered tables for shade. The mini-golf course is located right next door and features an 18-hole course that will challenge and delight both kids and adults. What a perfect summer afternoon!  
Adkins Mini Golf—Boonsboro
Adkins Mini Golf is beautifully maintained and features two outdoor courses. The larger course features 24 holes and the smaller course has 19 holes. Adkins Mini Golf also offers party rooms for birthdays and large events. 
Old Pro Golf—Ocean City
We can't have an article about where to play mini golf in Maryland without mentioning Ocean City. Ocean City is chock full of mini golf courses—there's one on practically every corner! My family's personal favorite is Old Pro Golf.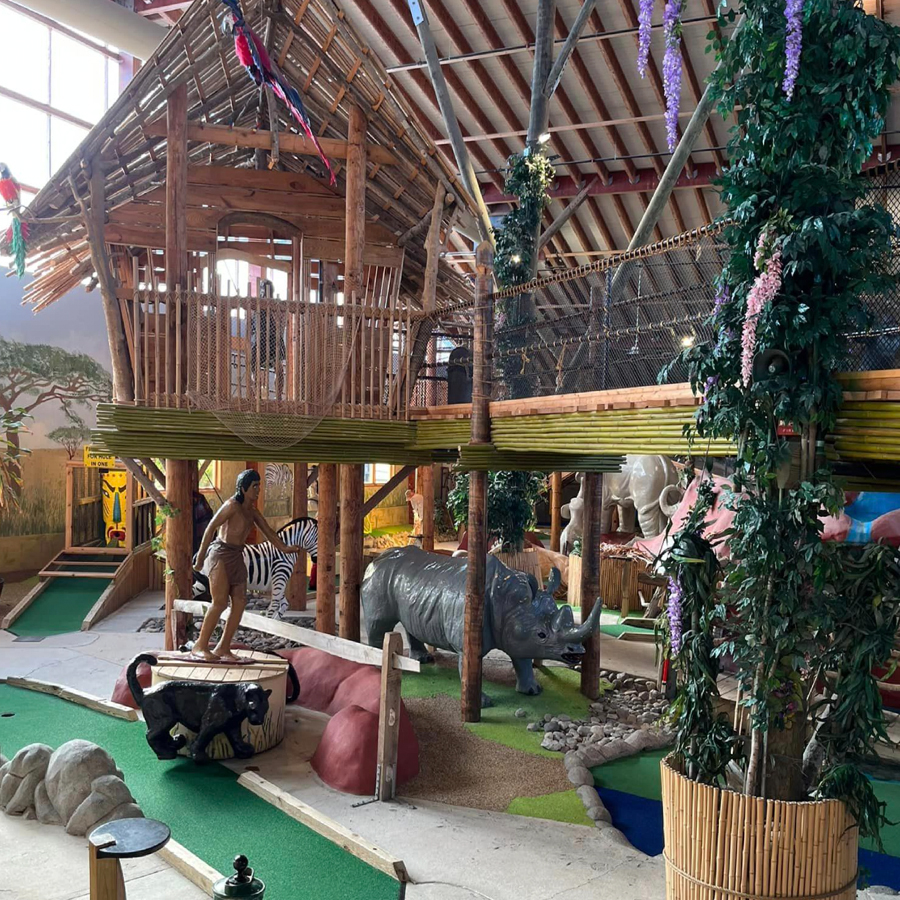 They have four locations in Ocean City and feature everything from dragons to pirates. They also have two indoor locations in the event of a rainy beach day. 
Mountain Run Mini Golf—Fallston
Head over to Fallston and visit Mountain Run Mini Golf, a unique and beautiful course that's perfect for kids and adults alike. It has a variety of different obstacles as well as several beautiful water features. The course is free for kids under 5, and you are able to make reservations ahead of time to avoid a wait. The course also has a covered pavilion that's perfect for an outdoor picnic or special event. 
Jurassic Golf & Arcade—Bel Air
Calling all dinosaur lovers! This indoor, blacklight mini golf course includes 18 holes of prehistoric fun complete with animated dinosaurs, fossils, and CGI effects.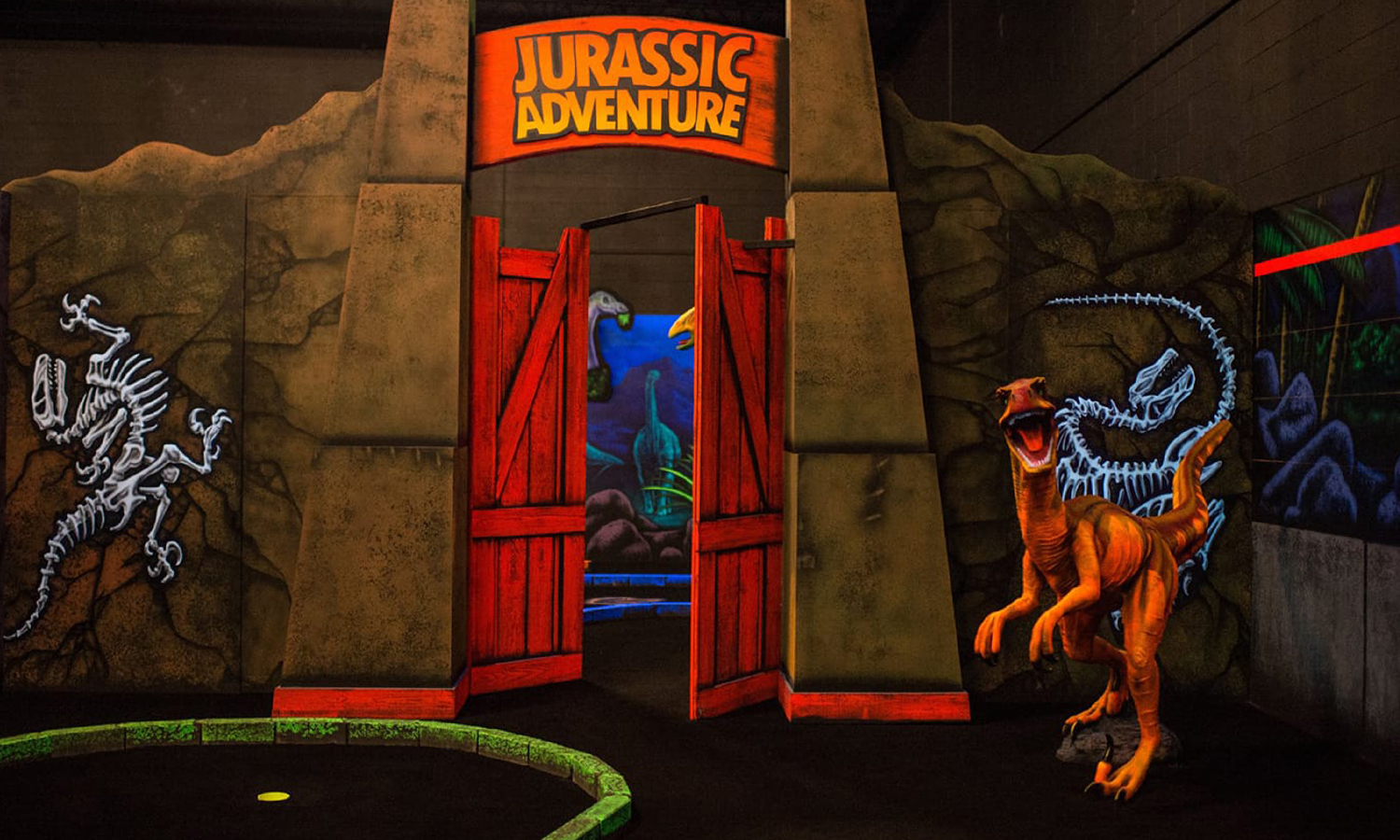 Jurassic Golf also has an arcade and party rooms available to rent. 
Arundel Golf Park—Glen Burnie
If you are a die-hard golfer, Arundel Golf Park is the place for you. It's got a driving range, pro shop, golf lessons, and club fitting and repair services. It also offers an 18-hole mini golf course that's fun for the whole family. 
Deep Creek Fun Zone—McHenry
On vacation in Deep Creek? Make sure to check out the Deep Creek Fun Zone! This place has everything you need for an amazing day. Complete with mini-golf, laser tag, go-karts, and an arcade, this is your one-stop shop for family fun! It also has a restaurant and bar on-site in case you get hungry. 
Want to up your golf game? Check out these golf courses in Maryland!
Jillian wants to live in a world where the coffee is bottomless and the sweatpants are mandatory. As a freelance writer with a heart for children's programming, she spends her days developing creative content for kids and families. When she's not writing, Jillian loves spending time with her family and cheering on the Baltimore Ravens.