Take a Trip to Maryland's Amusement Parks, Past and Present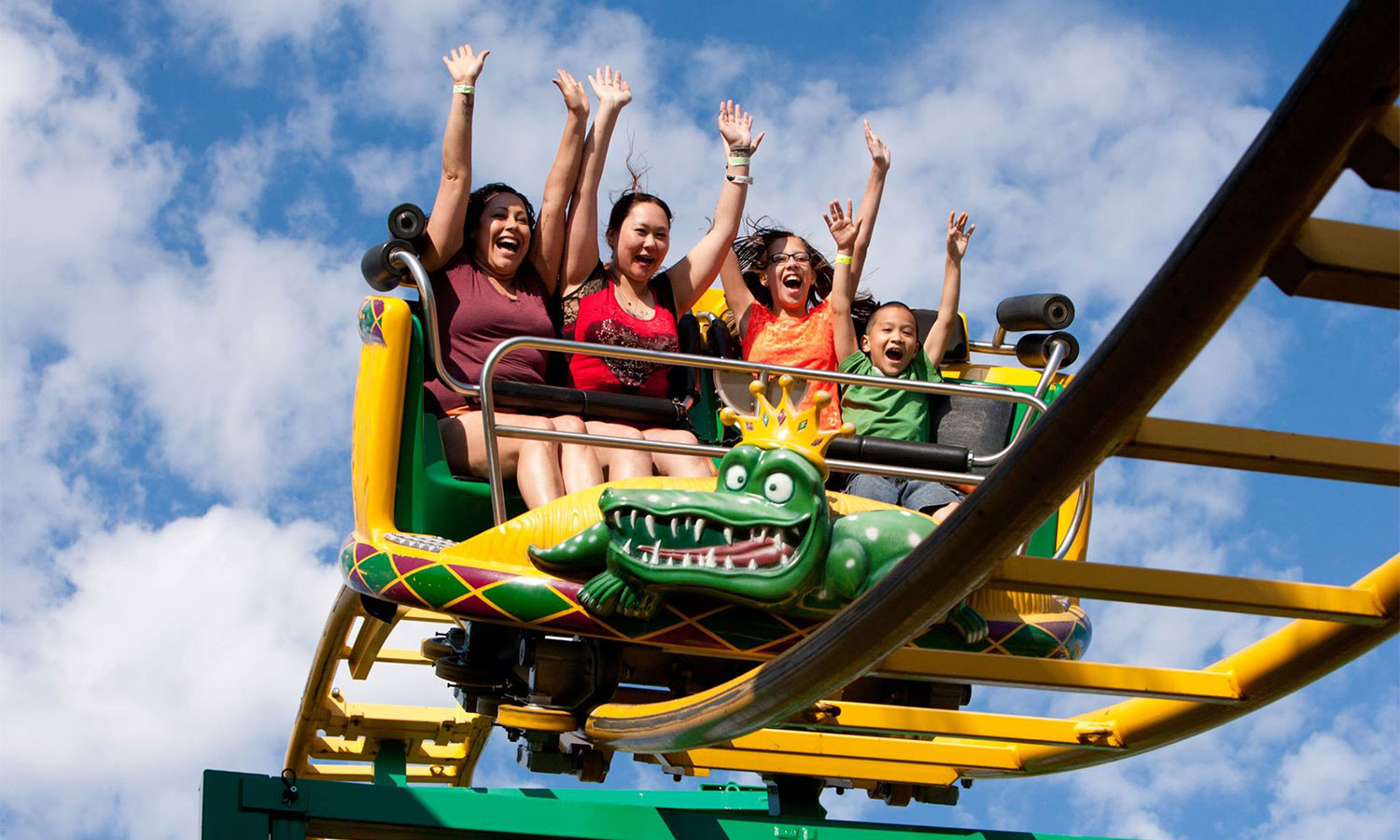 Maryland's amusement parks have been thrilling families since they were first introduced as a way to increase ridership by railroad, trolley, and steamboat companies in the latter part of the nineteenth century. While some of these magical places still stand, most are now just memories.
Tolchester Beach Amusement Park—Kent County
Tolchester Beach became one of the first amusement parks in the state when, in 1877, they added rides to stand out from neighboring beaches. Baltimoreans flocked to Tolchester via paddle steamers to enjoy the carousel, goat carts, and miniature train. New rides were added each year, including roller coasters and a Whip, before the park closed in 1962. Today, all that remains of this summer playground is a historical marker and a wonderful array of photographs on a Facebook page dedicated to the park.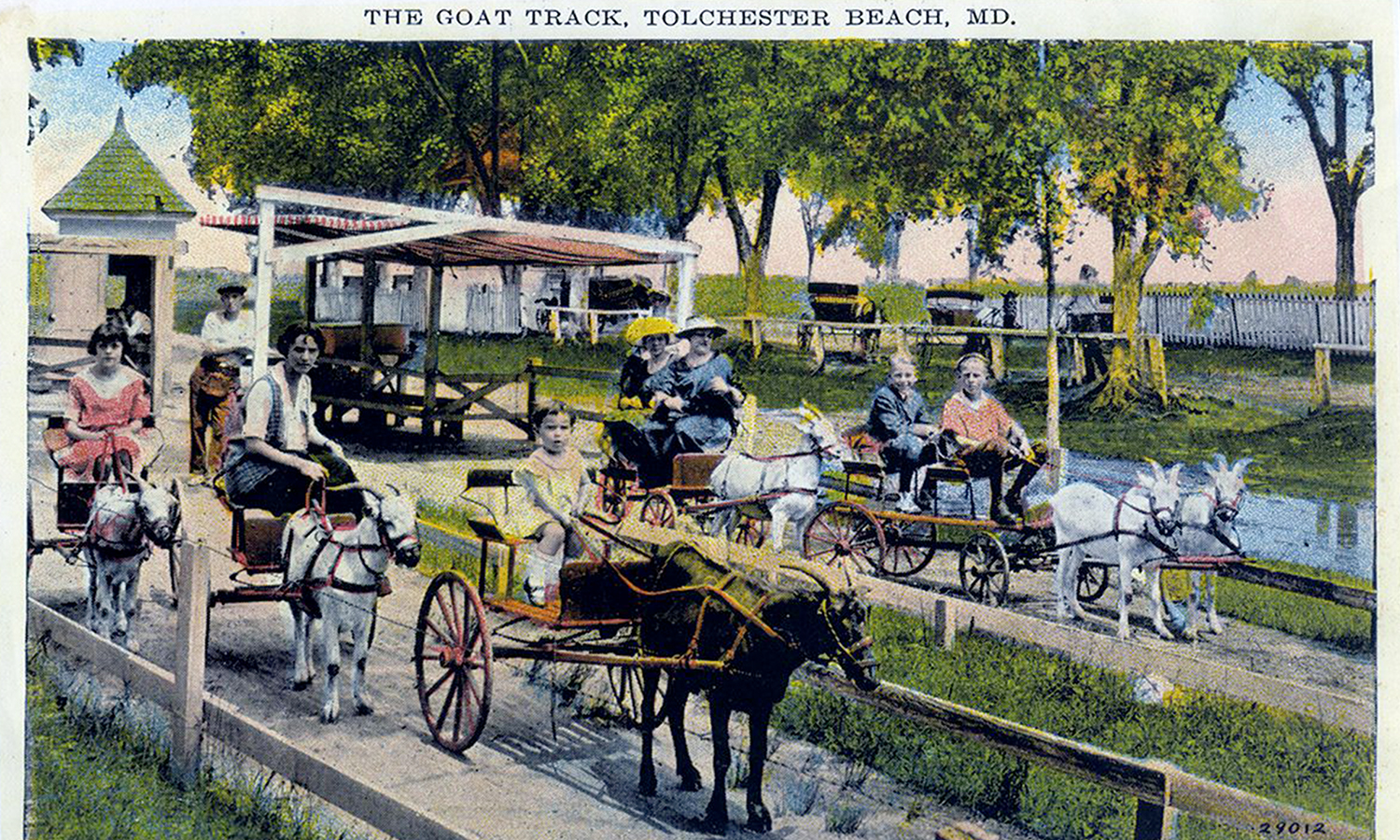 Pen Mar Park—Washington County
Also in 1877, the Western Maryland Railroad Company opened Pen Mar Park on South Mountain as a scenic retreat for their passengers. Featuring sweeping views of Pennsylvania's Cumberland Valley as a backdrop to its rides and games, Pen Mar hosted over 4,000 guests daily during its heyday. Today, visitors to the county park can catch glimpses of the past in a small museum of amusement park memorabilia and at the Sunday night dances held in a pavilion constructed on the foundation of the original. 
Glen Echo Park—Montgomery County, MD
The Washington, D.C. region flocked to Glen Echo Park via trolley after its debut in 1891. Popular rides here included the Gravity Railway, the Coaster Dips, and the bumper cars, which joined the Midway, the Spanish Ballroom, and the Crystal Pool.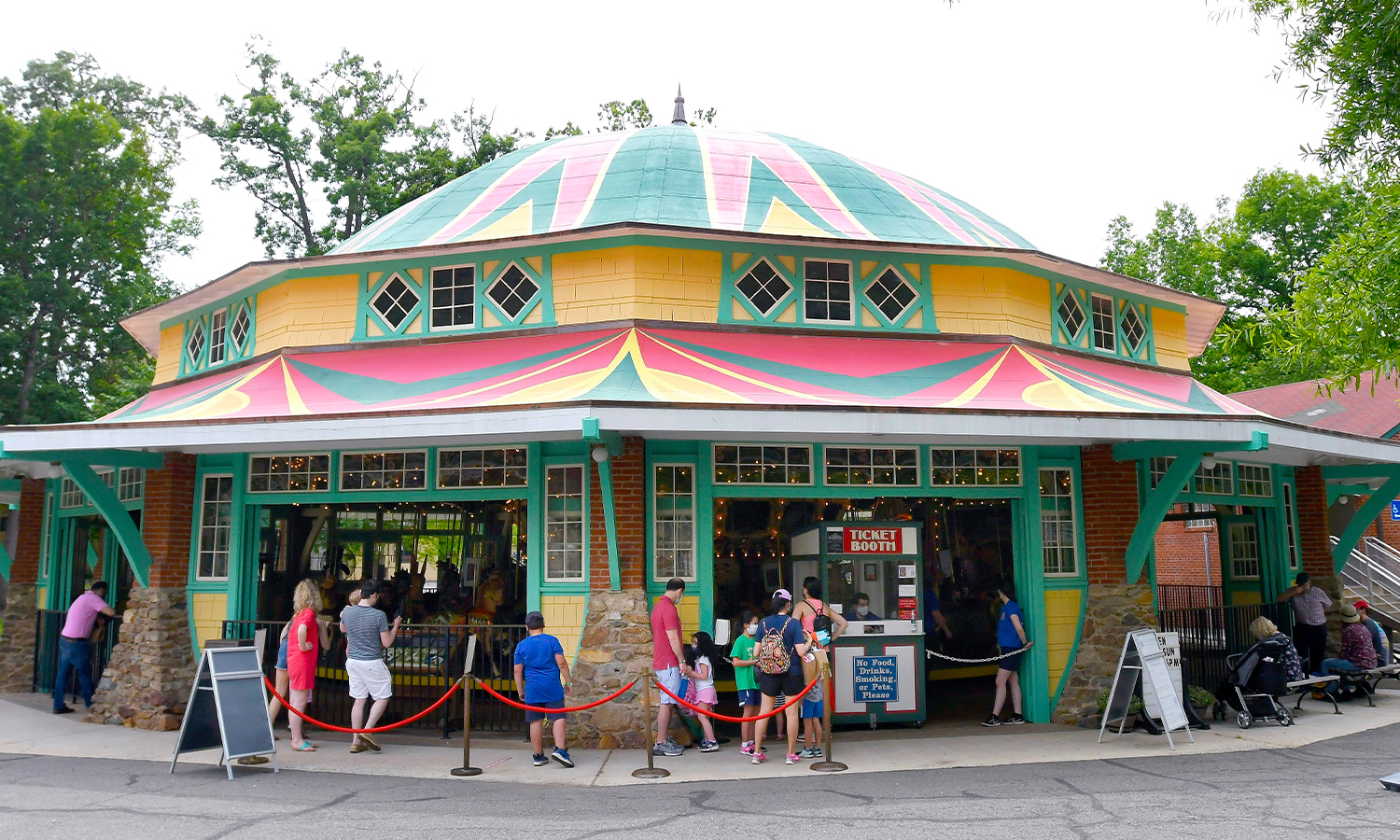 Today, the park is used as an arts and cultural center, although you can still take a spin on both the dance floor and the Dentzel Carousel.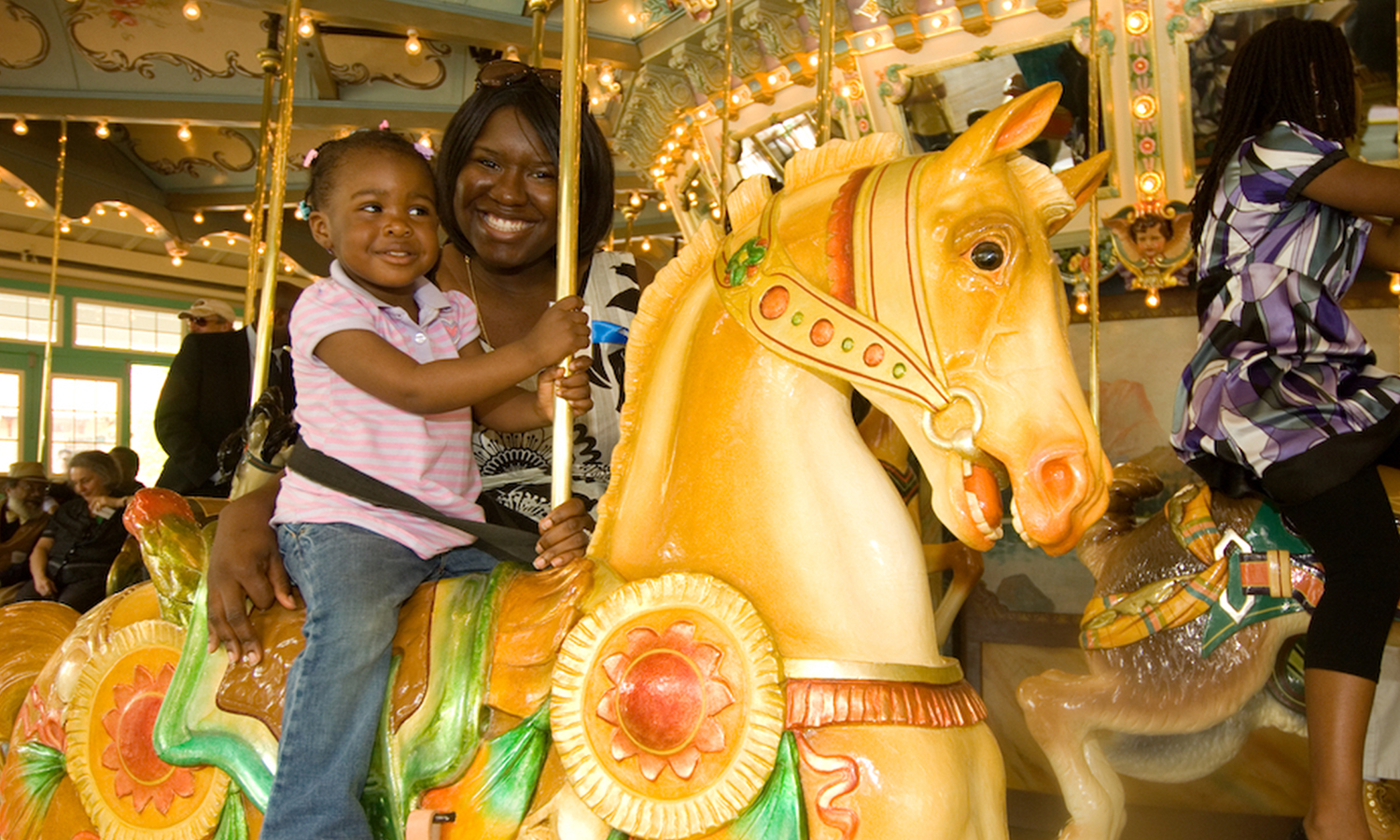 Gwynn Oak Park—Baltimore City
Located in Woodlawn, Gwynn Oak Park was Baltimore's longest-running amusement park, operating from 1893 to 1973. The park's claim to fame is its civil rights history, having become one of the first of Maryland's amusement parks to be desegregated after a 1963 protest of the park's policies. A marker commemorating this history has been placed at Gwynn Oak Park, where guests today can enjoy playgrounds and picnic areas.
Trimper's Rides and Amusements—Worcester County
Enterprising German immigrants Daniel and Margaret Trimper saw the potential in the beachside town of Ocean City way back in 1893.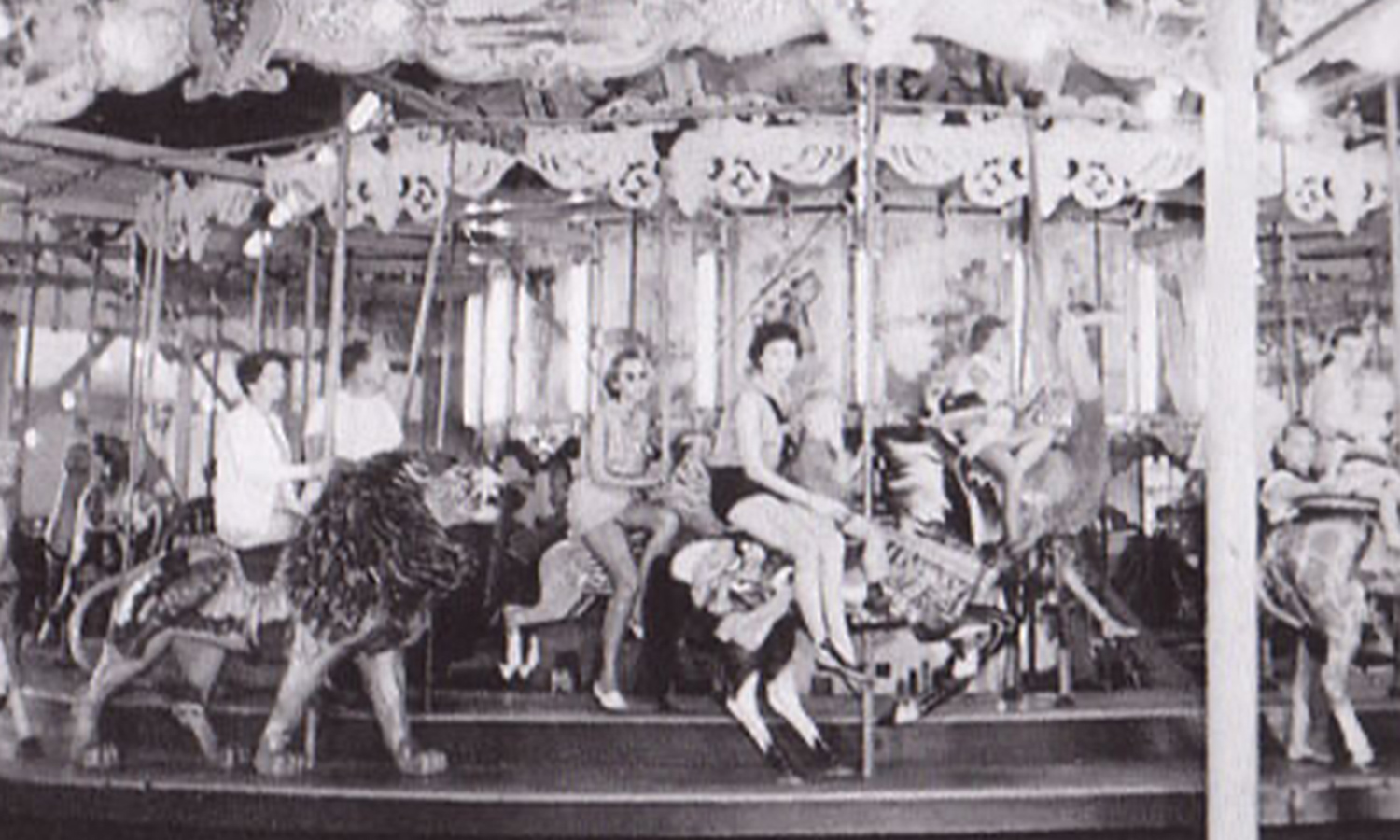 Starting with two hotels, they soon expanded into entertainment, adding boxing matches, gambling, a roller rink, and a live alligator exhibit. Descendants of the family continued to add rides over the years, and today, Trimper's endures as the longest running family-owned carnival in America.
Chesapeake Beach—Calvert County
Built as a resort town to be served by rail and steamboat, Chesapeake Beach featured a 1,600-foot boardwalk lined with games of chance, a bowling alley, a band stand, and elegant inns and hotels.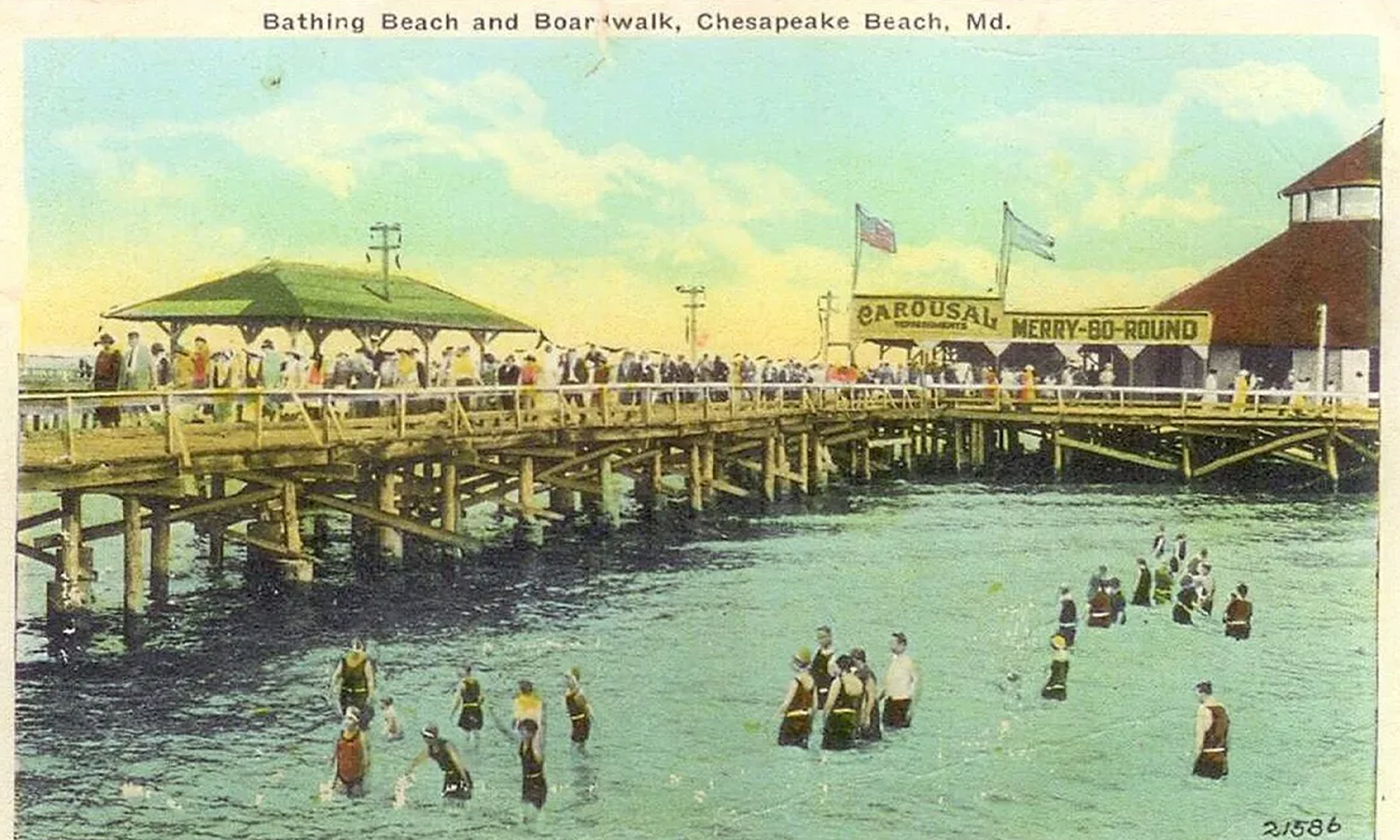 The Great Derby roller coaster, built in 1916 over the boardwalk, was one of the greatest of its time. The park went through several iterations before closing for good in 1972. Today, visitors can explore the Chesapeake Bay Railroad Museum and two walking trails: the Chesapeake Beach Railway Trail and the Chesapeake Beach Historic Heritage Trail. 
Bay Shore Park—Baltimore County
A trolley line brought families to Bay Shore Park in Edgemere, where its waterside location provided people the chance to get wet – they could ride the sea swing or the water slide when they tired of the band stand and movie picture pavilion. Today, the trolley station and original park fountain remain at North Point State Park.
Liberty Heights/Carlin's Park—Baltimore City
Liberty Heights Park on Reisterstown Road got its start as a dance hall that was so popular, developer John Carlin expanded almost immediately. Renaming the park Carlin's, he added roller coasters, a casino, and a swimming pool, along with several pagodas and tea rooms in keeping with his Japanese theme. The pool survived into the 1960s, after the rest of the park closed, and a drive-in movie theater operated on the grounds until 1978. Today, Carlin's Industrial Park is all that is left alongside a generation of memories.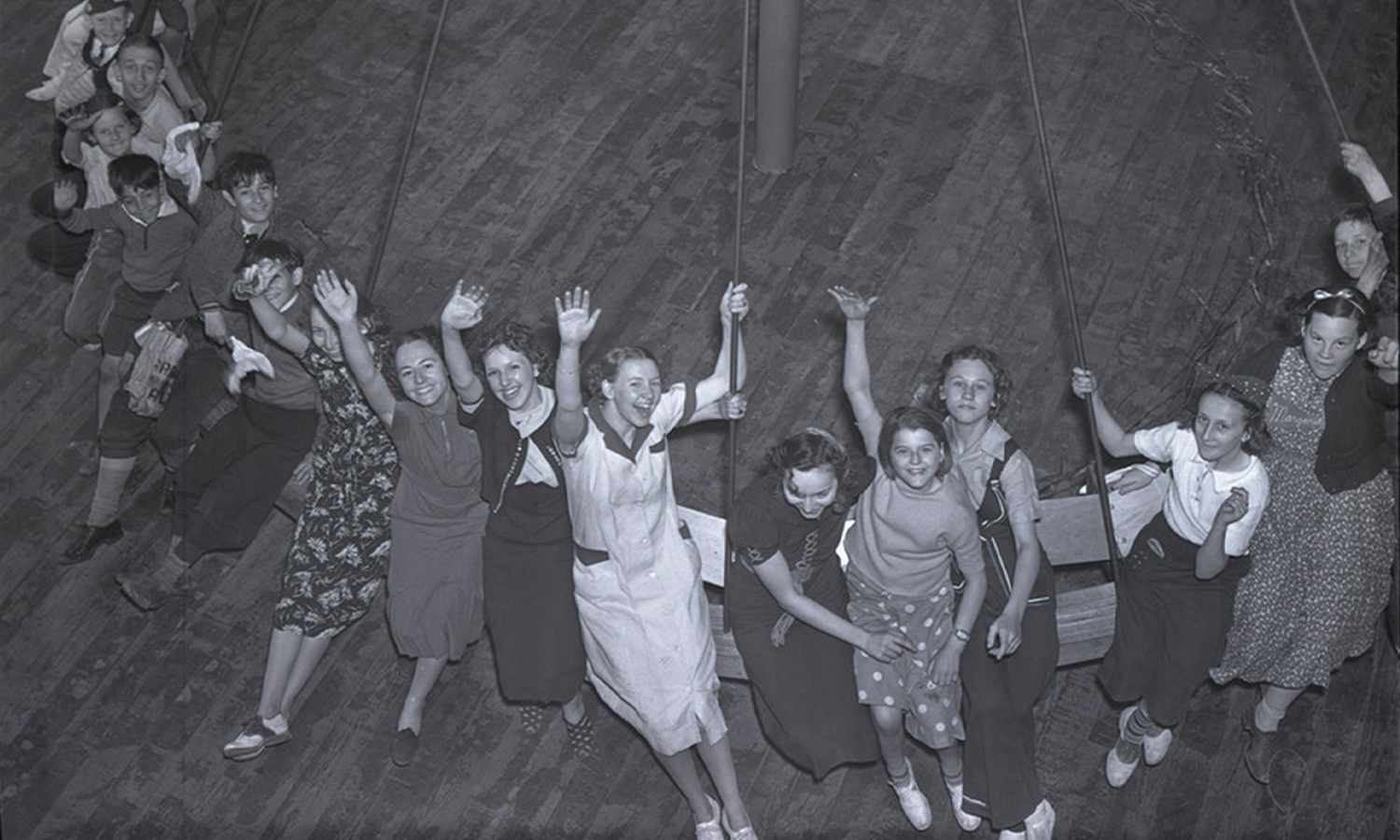 Carr's Beach—Anne Arundel County
As one of several beaches in the Annapolis area that welcomed African Americans during the Jim Crow era, Carr's Beach welcomed tens of thousands of people for concerts featuring Chuck Berry, The Temptations, and Little Richard. Amusement rides and slot machines were added in the 1950s, along with restaurants and a night club. Today, a colorful mural preserves the memories of Carr's Beach at the Maryland Cultural and Conference Center at Park Place.  
The Enchanted Forest—Howard County
Ellicott City's Enchanted Forest opened in 1955, capitalizing on the fairy-tale-theme-park trend popularized by Walt Disney. Children could visit with Rapunzel, Little Red Riding Hood, Humpty Dumpty, and a host of other storybook characters in this land of make-believe.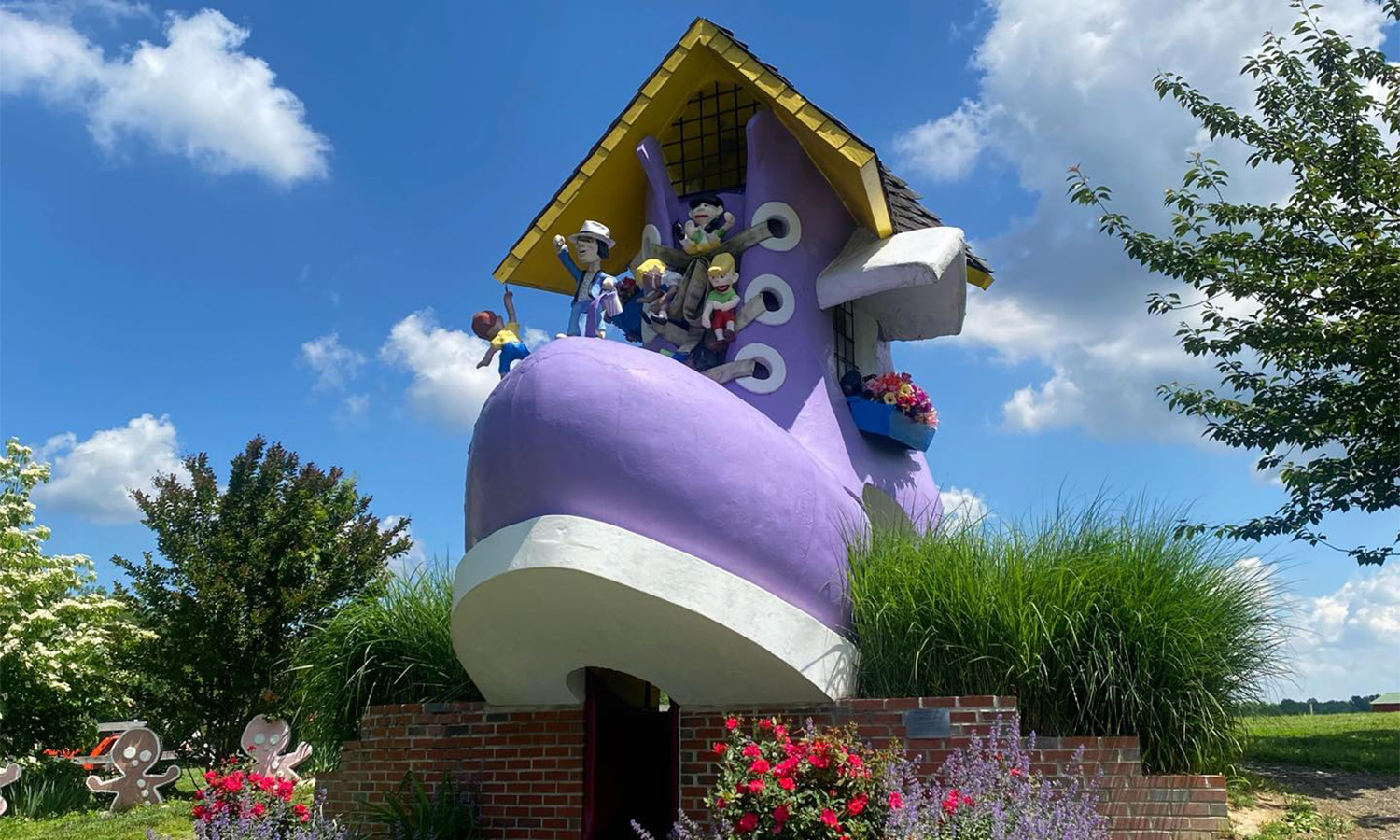 Today, many of the original attractions live on at Clark's Elioak Farm.  
Six Flag America—Prince George's County
Before becoming part of the Six Flags family, this park in Prince George's County had several lives. Opening as a wildlife center in 1974, it was expanded into a water park called Wild World in 1982, before becoming Adventure World in 1993. After Six Flags America purchased and renamed the park in 1998, it grew into the largest amusement park in Maryland.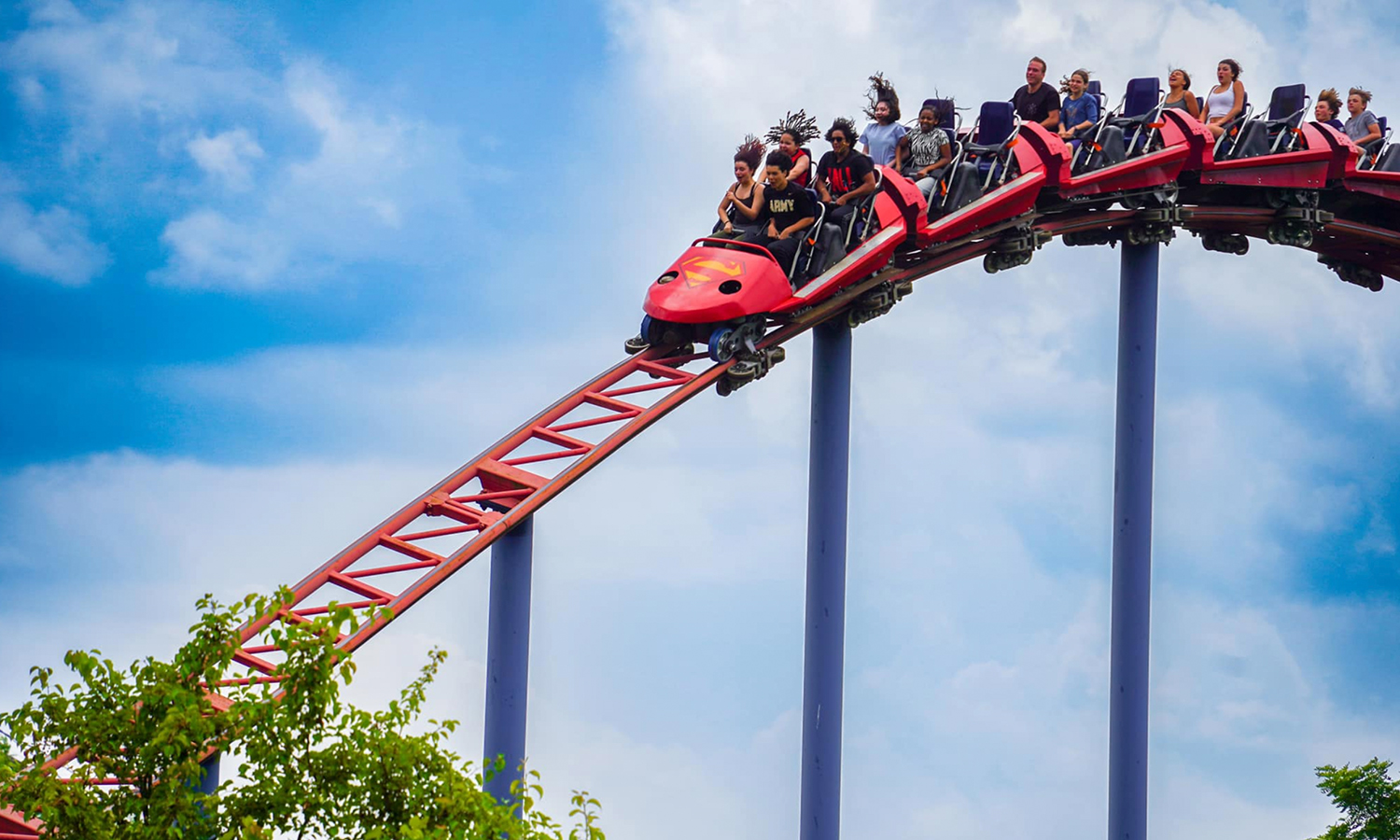 Today, the park offers over 500 acres of fun, including seven world-class roller coasters, children's rides, and Hurricane Harbor water park.
---
Lead Photo: Six Flags America
Heidi Glatfelter Schlag is a marketer, history lover, and traveler who can often be found exploring museums, parks, small towns, and farms. She founded Culture-Link Communications, where she helps local nonprofits and small businesses build their brands. Heidi lives in Frederick, MD, with her husband and two dogs.