Off the Beaten Path: Exploring Waterfront Villages on the Eastern Shore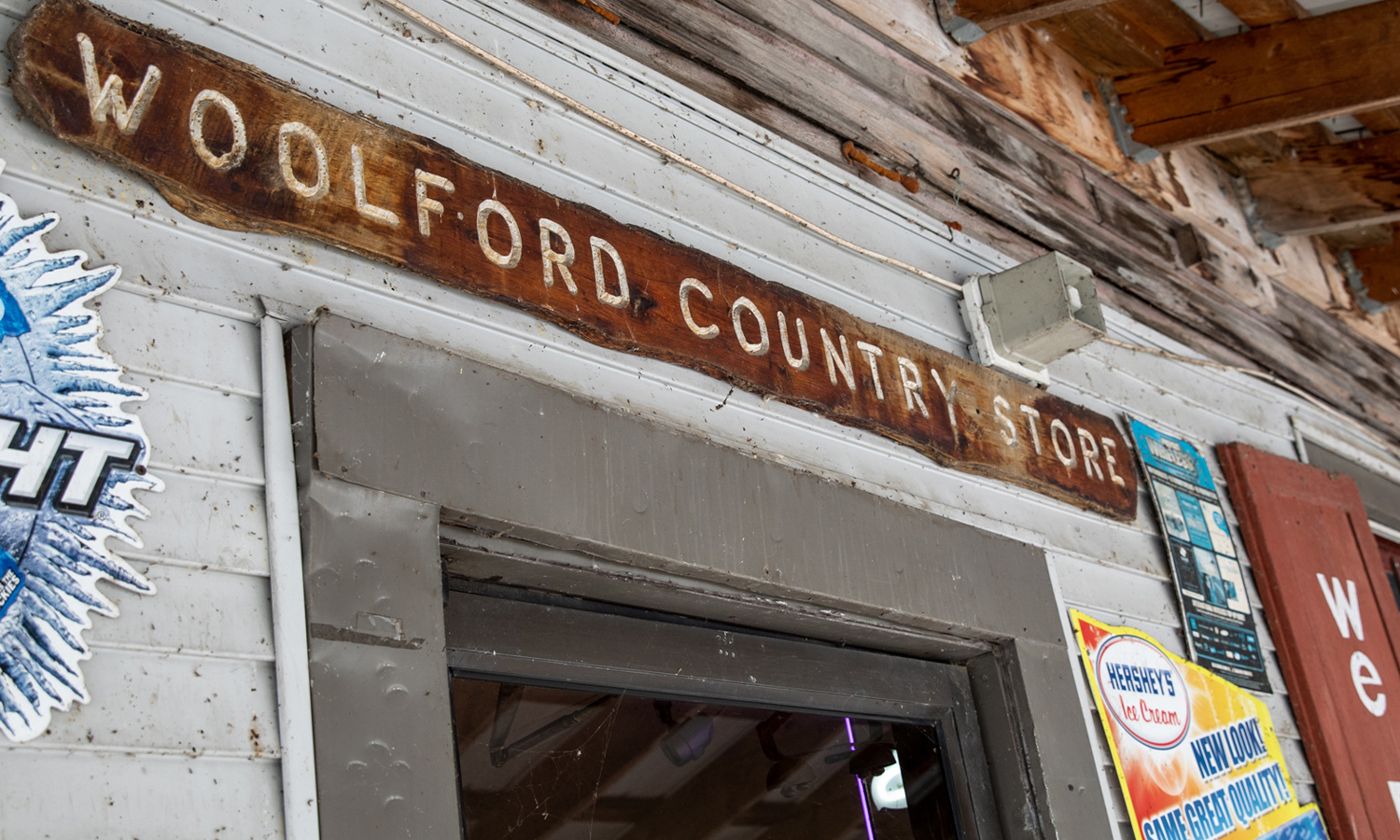 Explore back roads, quaint villages, and history in the Heart of Chesapeake Country.
Start: Church Creek, Maryland
Finish: Fishing Creek, Maryland
Distance: 1 day, 5 stops, 19 miles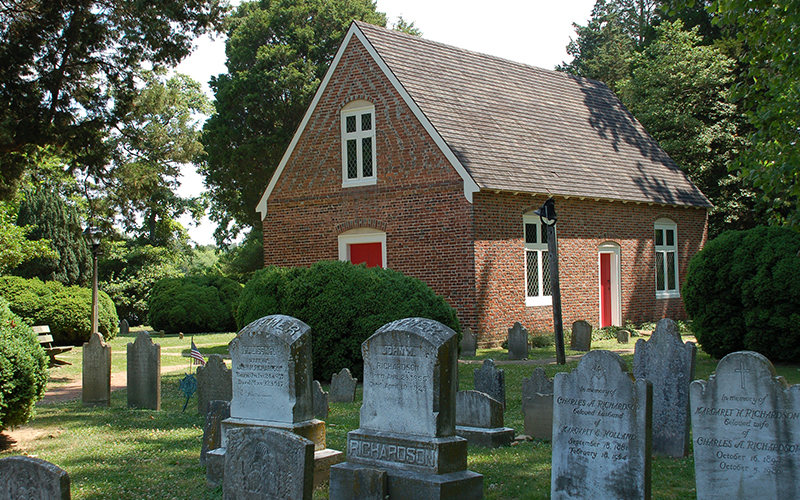 STOP 1
Old Trinity Church
1716 Taylors Island Rd., Church Creek, MD
One of Maryland's most historical and serene church-and-cemetery settings. On the banks of Church Creek in Dorchester County, the church was built in the late 1600s and is likely the country's oldest Episcopal church in continuous use in its original form. The graveyard holds the remains of three Revolutionary War veterans, Maryland governor Thomas King Carroll, and his daughter Anna Ella Carroll, an unofficial member of President Abraham Lincoln's cabinet.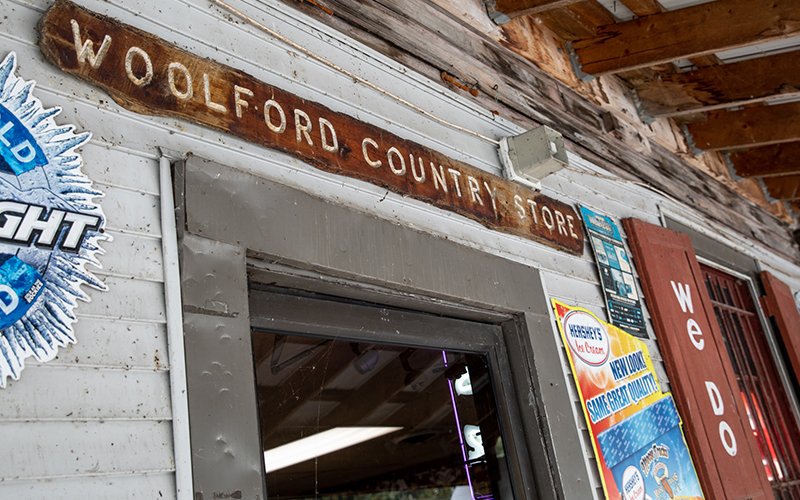 STOP 2
Woolford General Store
1614 Taylors Island Rd., Woolford, MD
This old-time country store lies just beyond Steamboat Road, where steamboats once docked. A popular gathering spot for local watermen and hunters, the store serves up simple fare for breakfast, lunch, and dinner – from breakfast sandwiches to burgers to cheesesteak subs. They're also considered the headquarters for snakehead fishing and sika deer hunting. Stop in for some local flavor.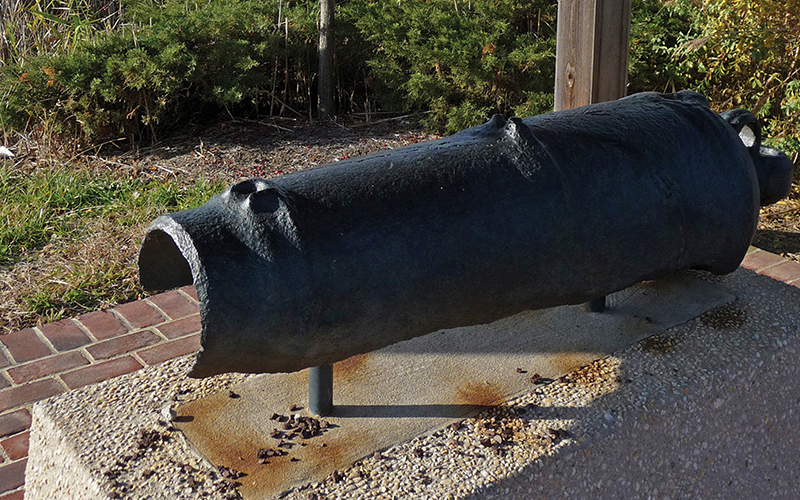 STOP 3
Becky Phipps Cannon
Taylors Island Road (Route 16), Taylors Island, MD
Located just past the Slaughter Creek Bridge, this cannon ended up on the island in the winter of 1814 during the "Battle of the Ice Mound," a War of 1812 skirmish. Local militia volunteers surrounded a British vessel trapped in ice nearby and forced the surrender of the crew and officers – and claimed the cannon as their "prize." Part of the National Park Service Star-Spangled Banner National Historic Trail.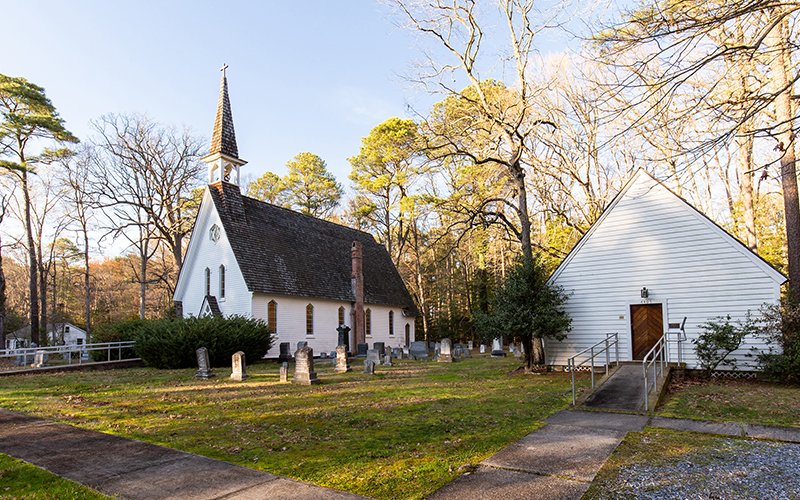 STOP 4
Grace Episcopal Church Complex
4401 Hoopers Neck Rd., Taylors Island, MD
On the National Register of Historic Places, this complex includes the Chapel of Ease, built in the early 1700s. The building was later used as a blacksmith shop, voting place, and school for African Americans. The complex also includes the Old Schoolhouse, a 15-foot square building built in the 1780s (possibly Dorchester County's first schoolhouse); and the Victorian Gothic-style Grace Episcopal Church, which dates to 1873.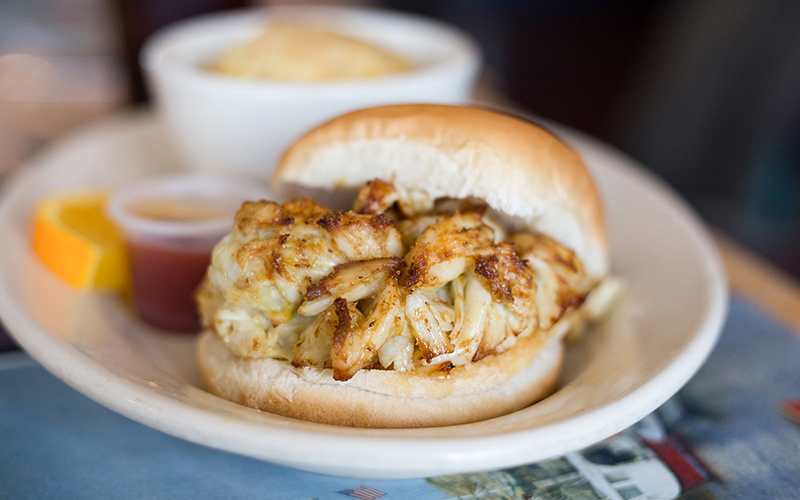 STOP 5
Old Salty's Restaurant
2560 Hoopers Island Rd., Fishing Creek, MD
Classic and old-style, Old Salty's offers a no-nonsense and delicious approach to local seafood with several crab dishes (they're especially known for their crab cakes), oysters, prime rib, and desserts like grandma used to make. Housed in an old high school in an authentic waterman's village, the restaurant has a simple ambiance, but it's the food – and the scenic drive – that inspires people to make the 40-minute drive from Cambridge.
Visit Dorchester County is the destination marketing office for Dorchester, Maryland. For more information on road tripping to Dorchester, Maryland visit: visitdorchester.org