Beachside Thrills Even During Atlantic Chills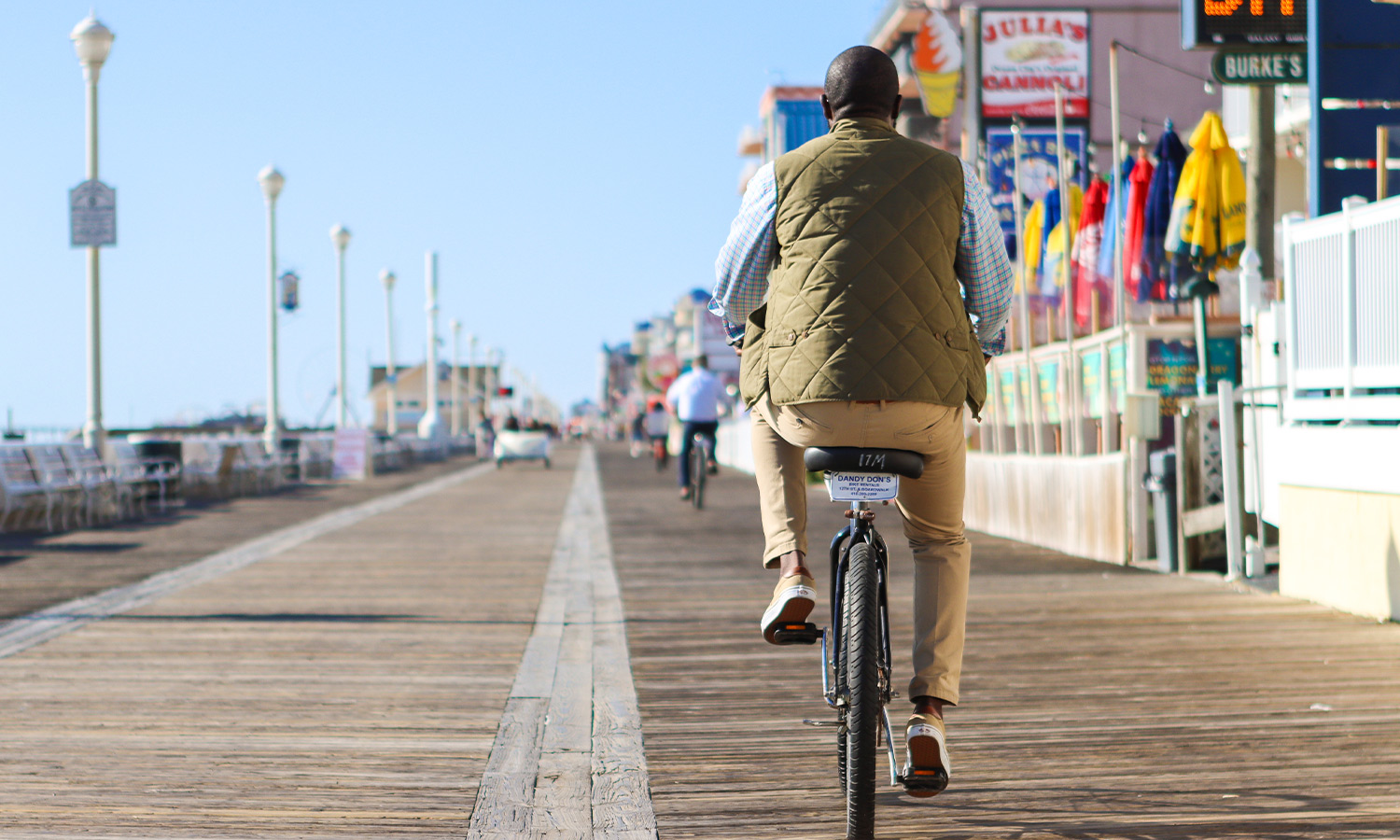 To say that I love Ocean City, Maryland would be the understatement of the century. I might be so bold as to say that Ocean City is my favorite place on the planet. Not just my favorite beach or vacation destination, but truly my favorite place on earth. Ironically, I'm not really a beach person. Don't get me wrong, I can lounge with the best of them, but when it comes to the actual beach itself I'm not picky. To me, a beach is a beach and that is exactly why I love Ocean City as much as I do. Their beach is fantastic, and I love it, but Ocean City is so much more than "just" a beach.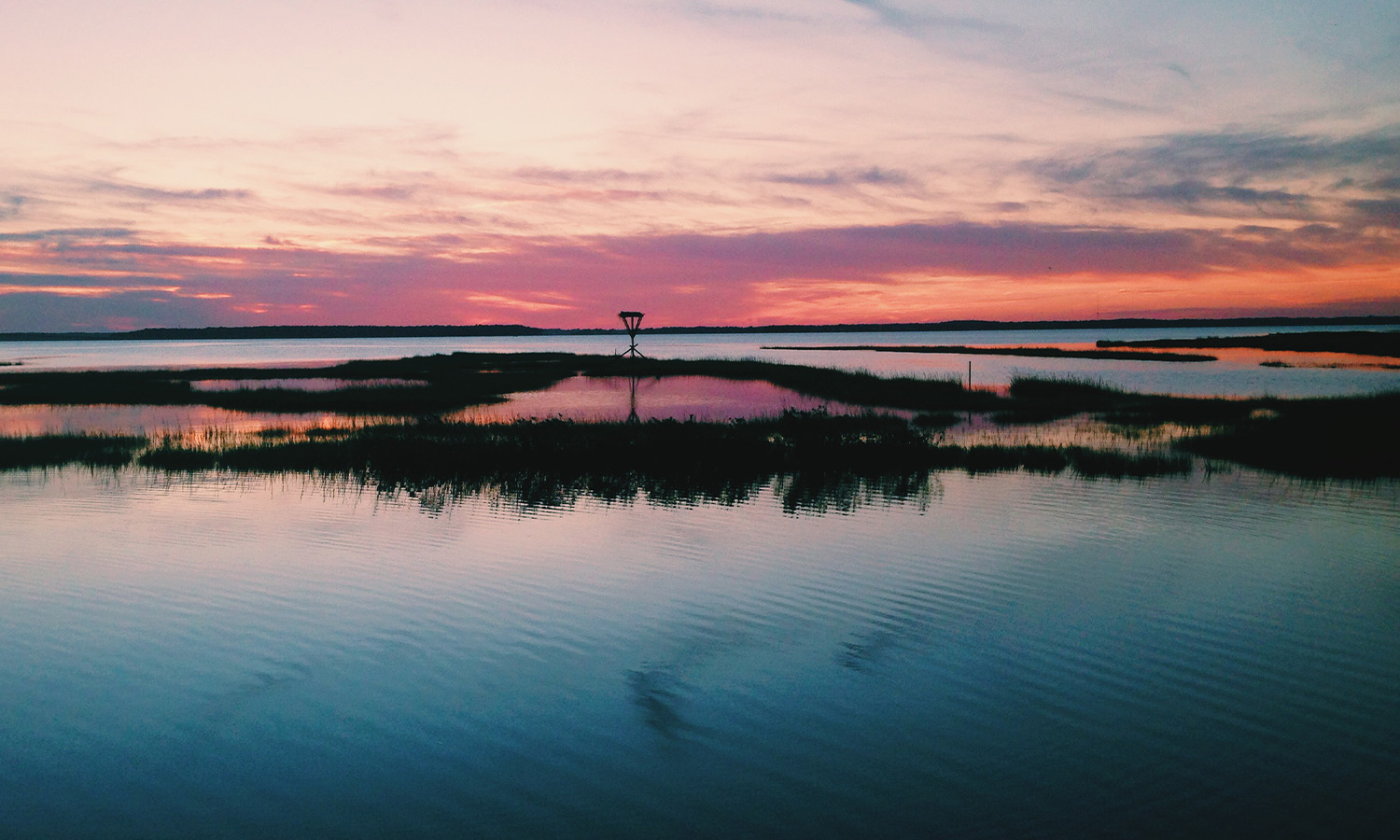 Whether it's too chilly for swimming, or you just need a break from the beach, I strongly urge you to take some time to let the beach simply be a beautiful backdrop to everything else that Ocean City has to offer. Here are my seven favorites: 
The Boardwalk
The Boardwalk is my number one happy place in OC. It's three miles of food, fun, shopping, entertainment, history, beautiful beach views, classic Ocean City treats, and so much more.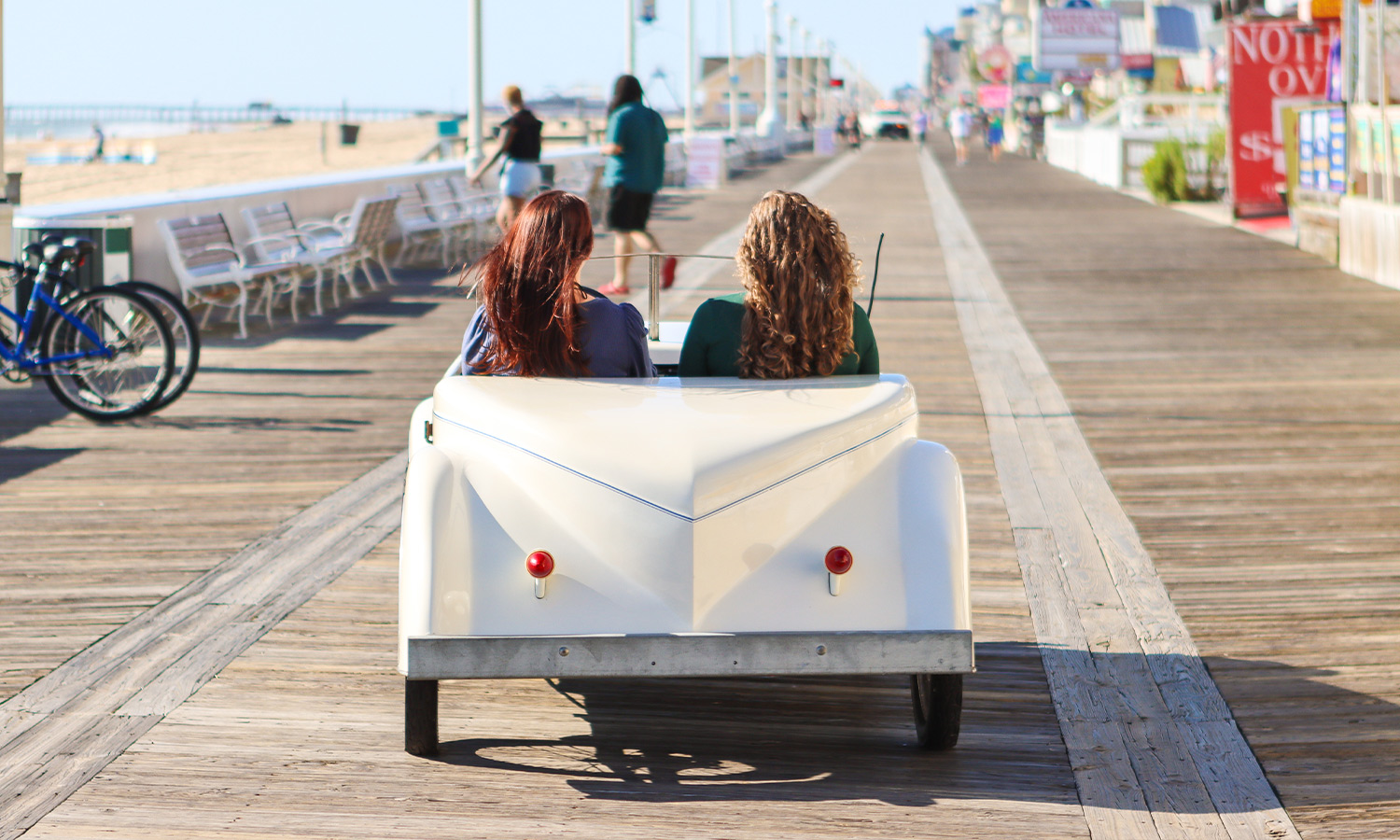 It boasts two amusement parks that are great for all ages, including the historic Trimper's Rides, with an indoor area that is full of classic kiddie rides and amusements. Find more updated, adventurous rides outdoors, such as their famous Haunted House, which is my absolute favorite part of the Boardwalk. The other amusement park across the way is Jolly Roger at the Pier, and there are also multiple arcades in the same area.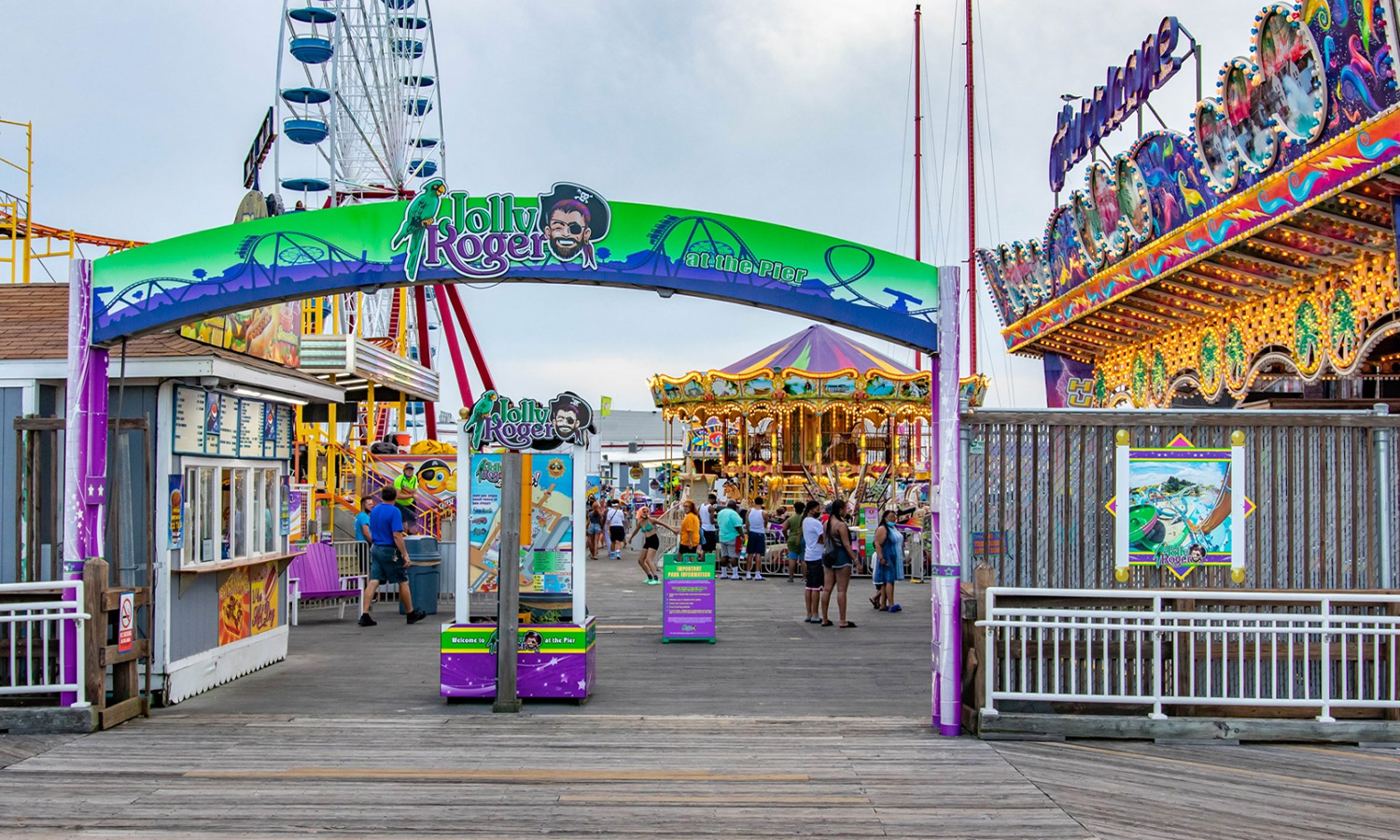 Further along the boardwalk is Ripley's Believe it or Not, and a ton of shops and restaurants as well as places where you can rent a bike or get an Old Time Photo. There are also some playgrounds on the beach along the boardwalk as well as restrooms and changing areas. 
During the summer, the energy of the Boardwalk is unmatched, but a lot of the shops, restaurants, and arcades are open year-round on weekends, and there is still plenty to do no matter the season! 
Northside Park
Northside Park is a great alternative for families with young kids when you need a break from the beach. They offer a giant playground as well as a beautiful walking path that is perfect for strollers, bikes, and scooters.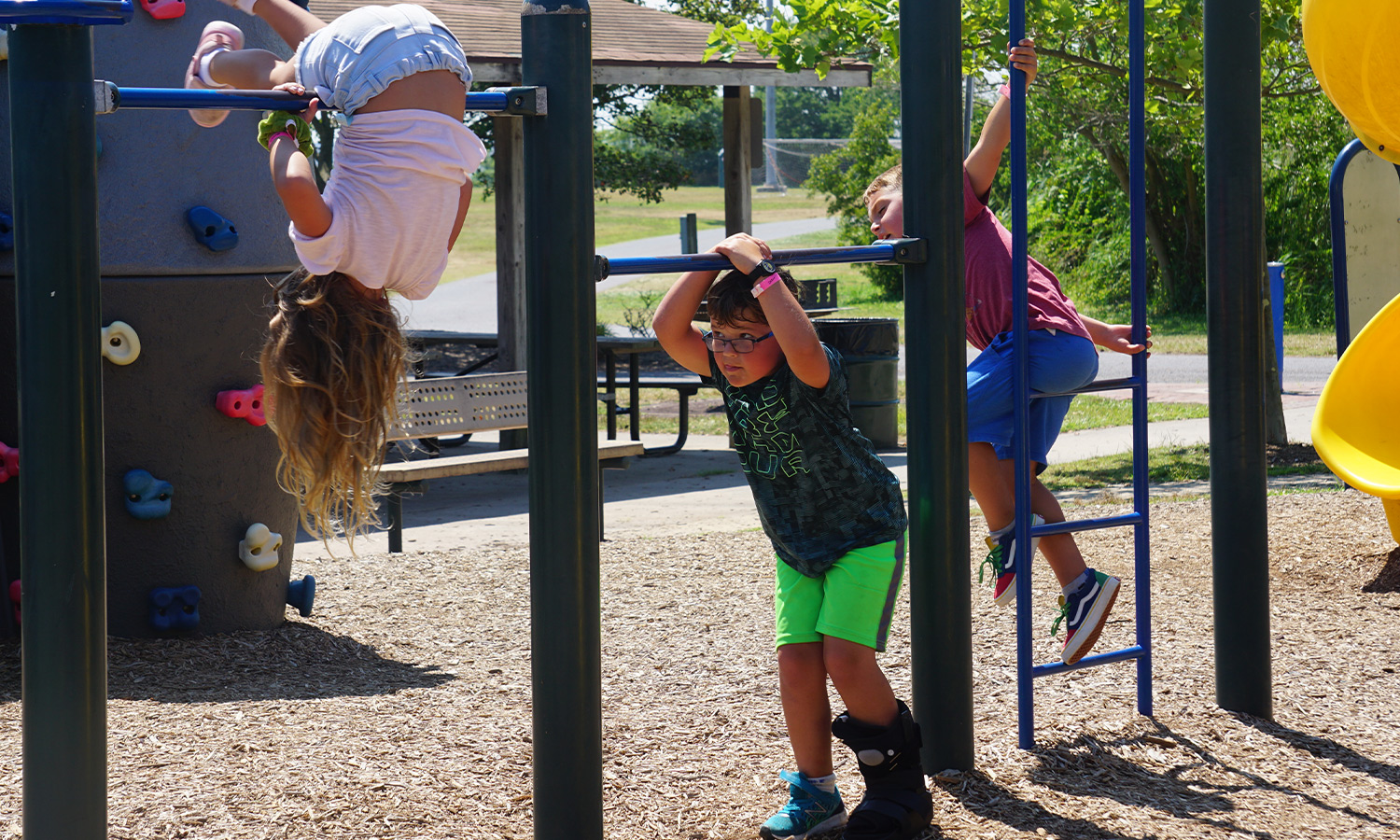 However, Northside Park isn't just for kids. They have a fishing pier and places to rent equipment to go out into the bay. They also have events throughout the summer, including Sundae's in the Park. If you happen to be visiting Ocean City in the winter, check out their famous Christmas event, Winterfest of Lights. 
Miniature Golf
There is no lack of places to swing a putter in Ocean City! There are even indoor mini-golf locations, which means that you can play in any weather or season. While this is primarily a summer activity, we were recently there in January, and people were playing outdoors, so don't let cool temps keep you away from the green!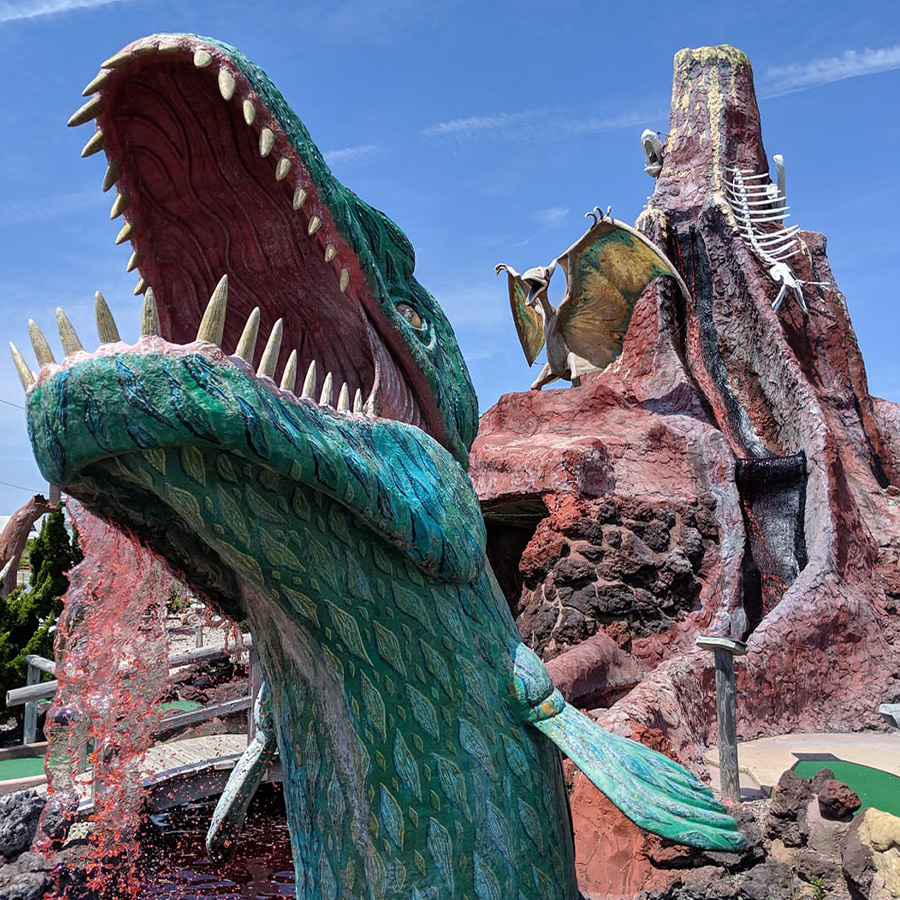 My personal favorite is the Old Pro Golf on 68th street, for no reason other than it's dinosaur-themed, and dinosaurs are awesome. (Old Pro Golf also has two indoor locations.)
Dead Freddies
Dead Freddies is hands down our favorite restaurant in OC. During the summer, we love to sit outside and let the kids play on their sizable playground while we wait for a table. The restaurant is known for their tropical drinks, which are as delicious as they are Instagram-worthy.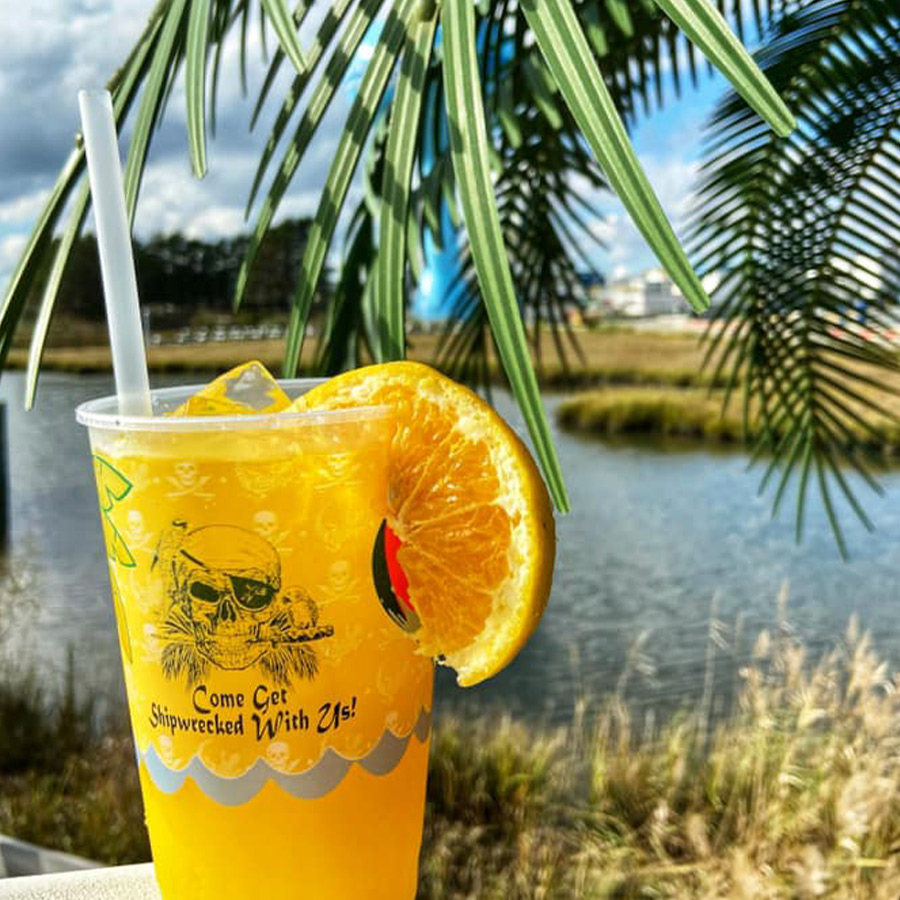 Every entrée we've tried there has been great, and the service is always phenomenal! It's a perfect restaurant, open year-round, and fun with or without the kids. 
Dumsers Dairyland
Nothing says classic Ocean City like Dumsers, and it is a must no matter what. Their diner-style food is consistent and comforting, but the star of the show is their homemade ice cream. I personally go for the milkshakes, but their sundaes are out of this world, too.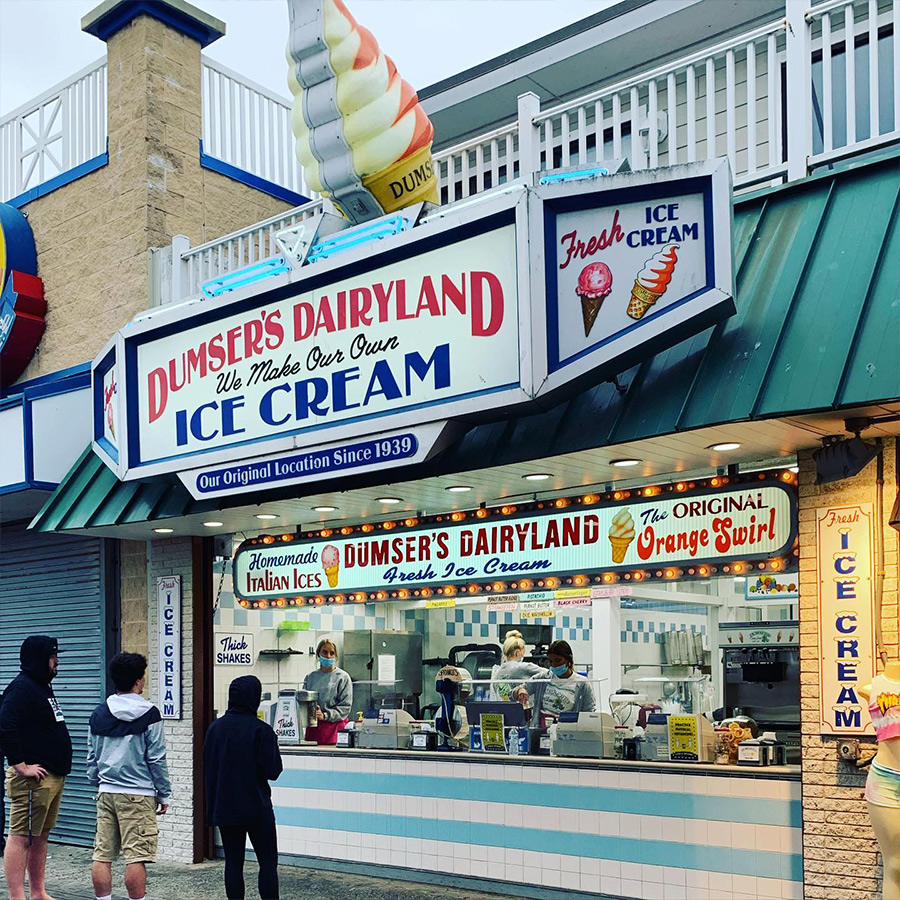 There are two Dumsers locations that are actual dine-in, full-service restaurants, in addition to several carry-out, ice cream-only locations throughout OC and the boardwalk.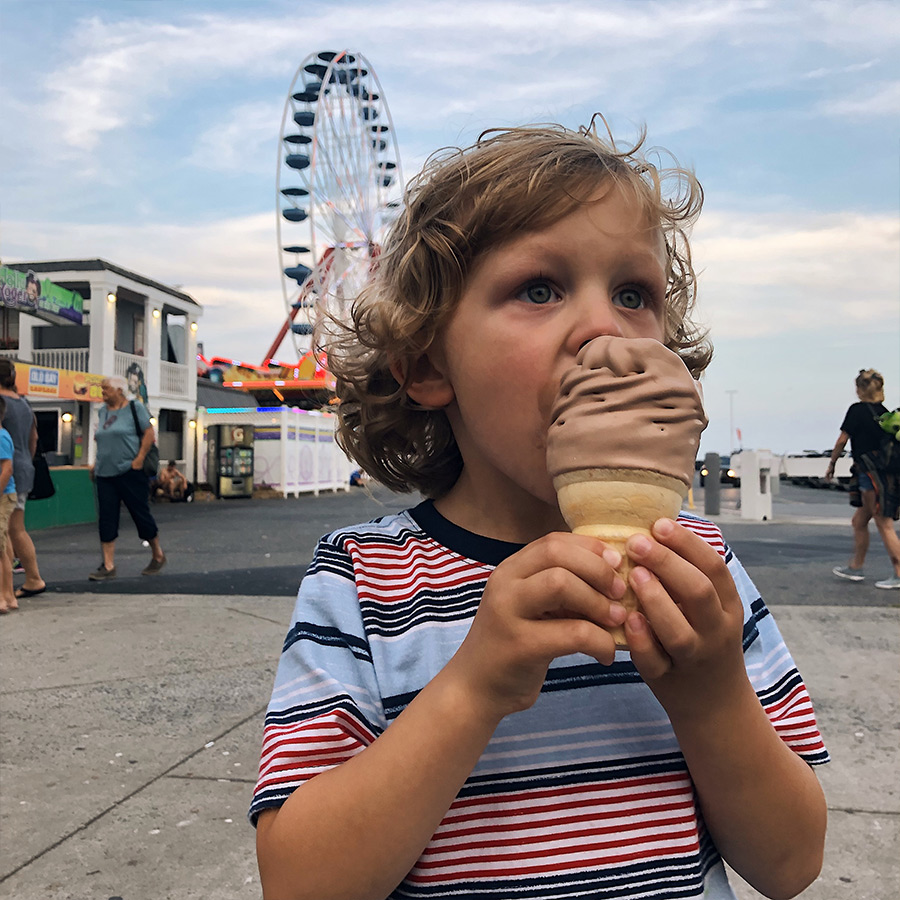 Outlets!
Need to kill a few hours while the weather clears up? Listen to the siren song of a good bargain and drive a short five minutes west of the boardwalk on US-50 (Ocean Gateway) to Outlets Ocean City.
I can't help but shop for the kids at the Carters and Children's Place outlets and maybe throw in a little something for myself at the Old Navy outlet. There are also restaurants and plenty of other shops to explore, including a doggie bakery! 
Indoor Adventures
If the weather puts a damper on your beach day, get adventurous!
Ocean City boasts a plethora of indoor activities like laser tag, arcades (off the top of my head I can think of three on the boardwalk alone), escape rooms, bowling, indoor pools and water parks at Francis Scott Key family resort, ice skating at the Carousel Hotel, and so much more.
You may have access to a lot of this right in your own hometown, but let's be real – how often are you really taking advantage of them? Besides, isn't doing it on vacation so much more fun and exciting? 
So there you have it! This list was just the tip of the iceberg of everything that Ocean City has to offer when it's too cold to swim or you just need a change of pace on vacay. In any season, no matter the weather, there is always something to do, and the list keeps growing.
---
Lead Photo: Ocean City Tourism
Rachel Zillig was born and raised in the Baltimore area, and currently resides in Parkville with her husband and two daughters. She is a full-time stay-at-home mom, with a part-time job that she does from home. She graduated from Towson University with a bachelor's degree in Sociology, and in her spare time enjoys hiking, and going on adventures with her family. She also runs the Baltimore Family Fun Instagram page, which she uses as a resource for local families looking for family-friendly things to do in Maryland.