Keep Cool This Summer with These Chill Maryland Hangouts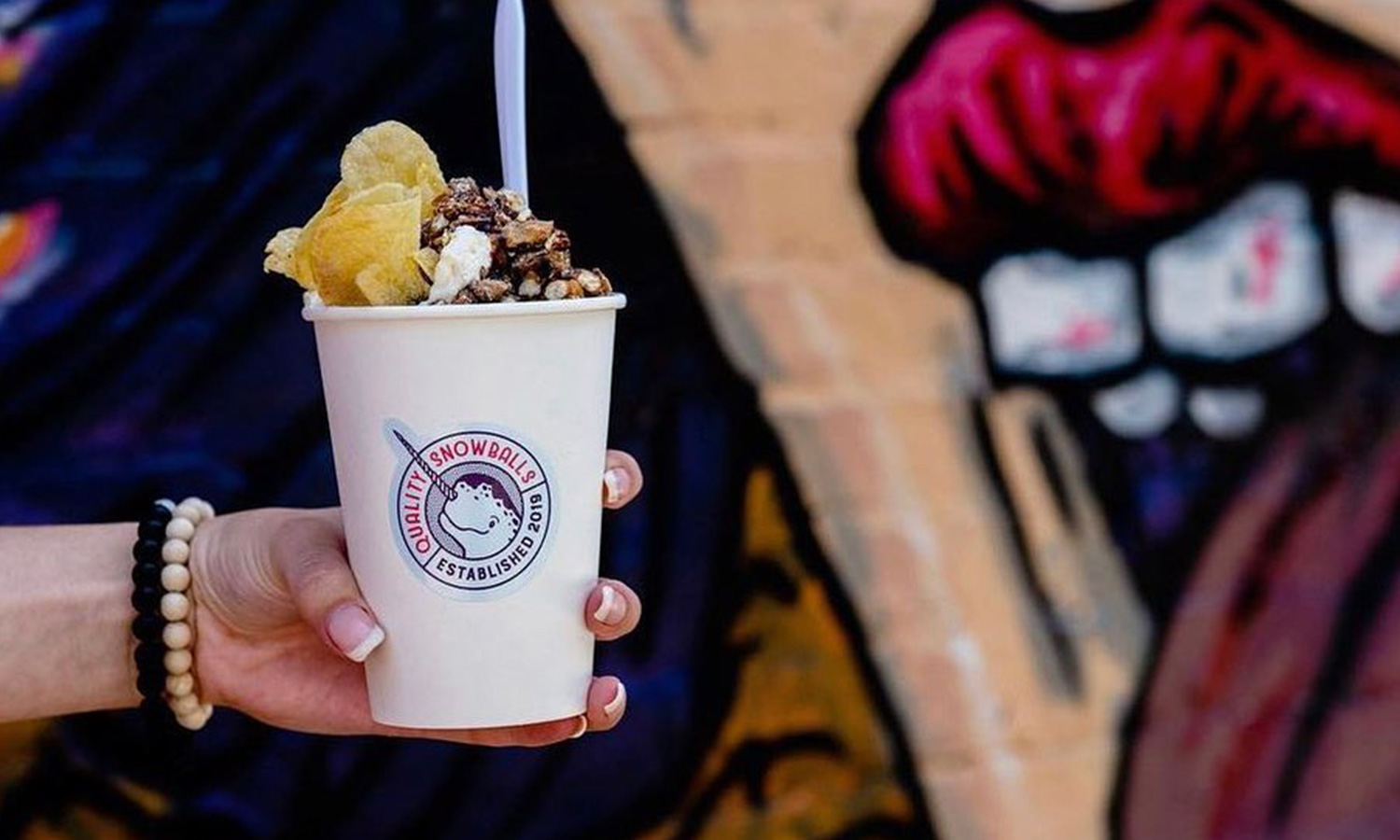 Stay cool as a cucumber with these frosty treats, refreshing sips, and a splash or two.
Start: Flintstone
Finish: Bel Air
Distance: 2 days, 5 stops, 158 miles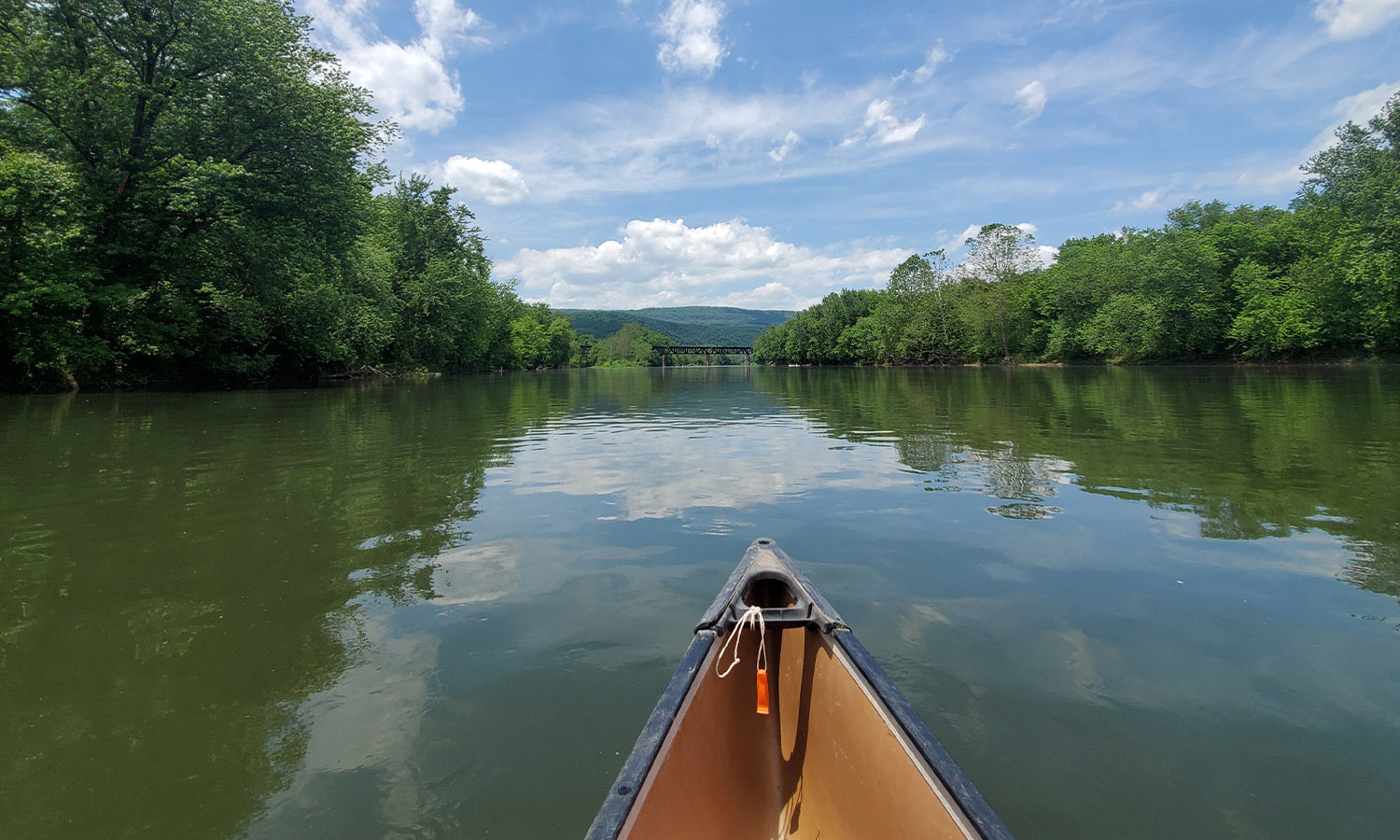 STOP 1
Fifteen Mile Creek area of Green Ridge State Forest
28700 Headquarters Drive NE, Flintstone, MD 21530
Cool off with a dip in this lesser-known swimming hole. The Fifteen Mile Creek area of Green Ridge State Forest has beautifully wooded and quiet waterfall areas perfect for a lazy river swim. Park at the lot for the Fifteen Mile Creek aqueduct, and walk north up the creek for some quiet swimming. With stunning hikes and dazzling views, the park itself is a great getaway. Green Ridge State Forest offers primitive camping for those more experienced campers at only $10 per night.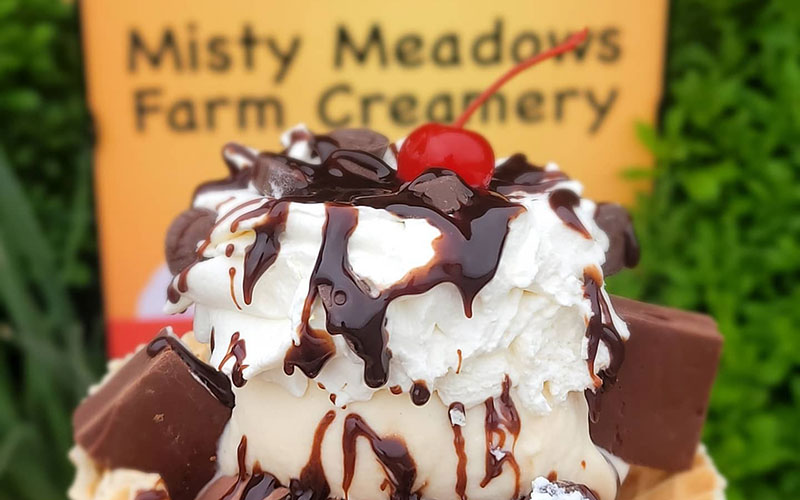 STOP 2
Misty Meadow Farm Creamery
14325 Misty Meadow Rd, Smithsburg, MD 21783
I scream, you scream, we all scream for Maryland's Best Ice Cream Trail. The summer Ice Cream Trail has kicked off with 10 participating dairy farms that offer farm-fresh frozen goodness. Stop at Misty Meadow Farm Creamery to get started. Farming since 1918, Misty Meadows offers more than delectable ice cream; meet the animals that make it, grab a bite to eat in the market, and let the kids run around on the grounds.
Download your passport
to start your summer-long ice cream road trip
from Western Maryland all the way to the Eastern Shore, this 290-mile stretch offers the state's must-try creameries.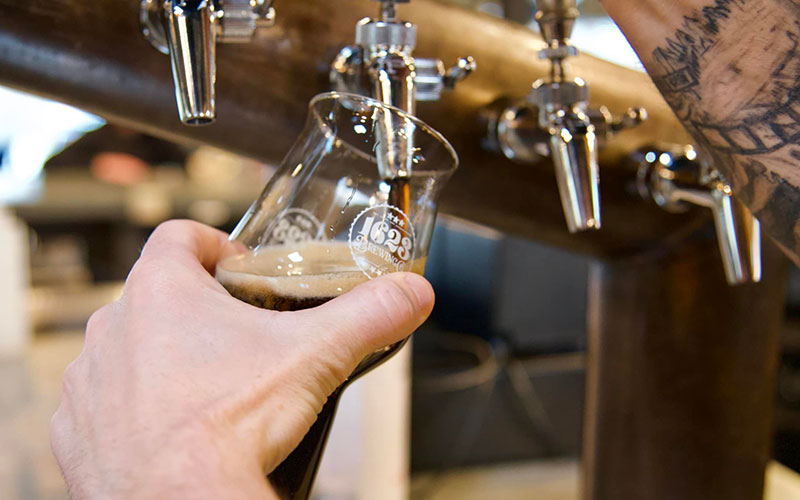 STOP 3
1623 Brewing Company
5975 Exchange Dr. Suite H-L, Eldersburg, MD 21784
Parents can cool down at this family-friendly brewery located in a Liberty Exchange shopping center in Eldersburg, near Sykesville. 1623 Brewing offers ample indoor space and an outdoor patio for people to gather and enjoy their beer. The brand new venue has a spacious bar inside with tables and couches throughout the tap room. 1623 offers live music on weekends, they are dog friendly, and they have their own seltzer bar, which they mix upon order.
Looking for more destinations like this? Visit these
5 favorite family-friendly breweries
in Central Maryland.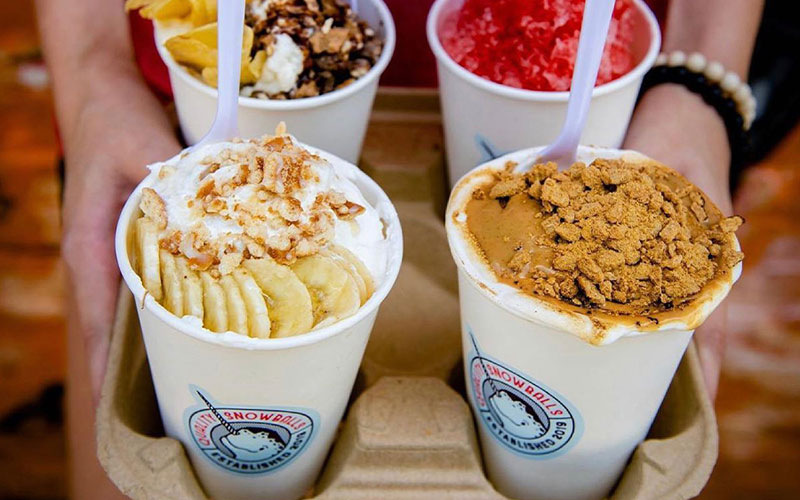 STOP 4
Quality Snowballs
1014 W 36th St, Baltimore, MD 21211
Quality Snowballs is a seasonal pop-up in the Hampden area of Baltimore. They literally put a shipping container in an alley and opened a snowball shop. There are so many great flavor combinations, including Watermelon Basil, Lemon Blueberry Cheesecake, and Mango Chile. They also do layer upon layer of ice, syrup, and toppings. The snowballs are picturesque in their own right, but the mural on the wall next to Quality Snowballs makes a fantastic spot for a photo-op.
Grab another classic chilly summertime treat at one of these must-visit
snowball spots around Baltimore
.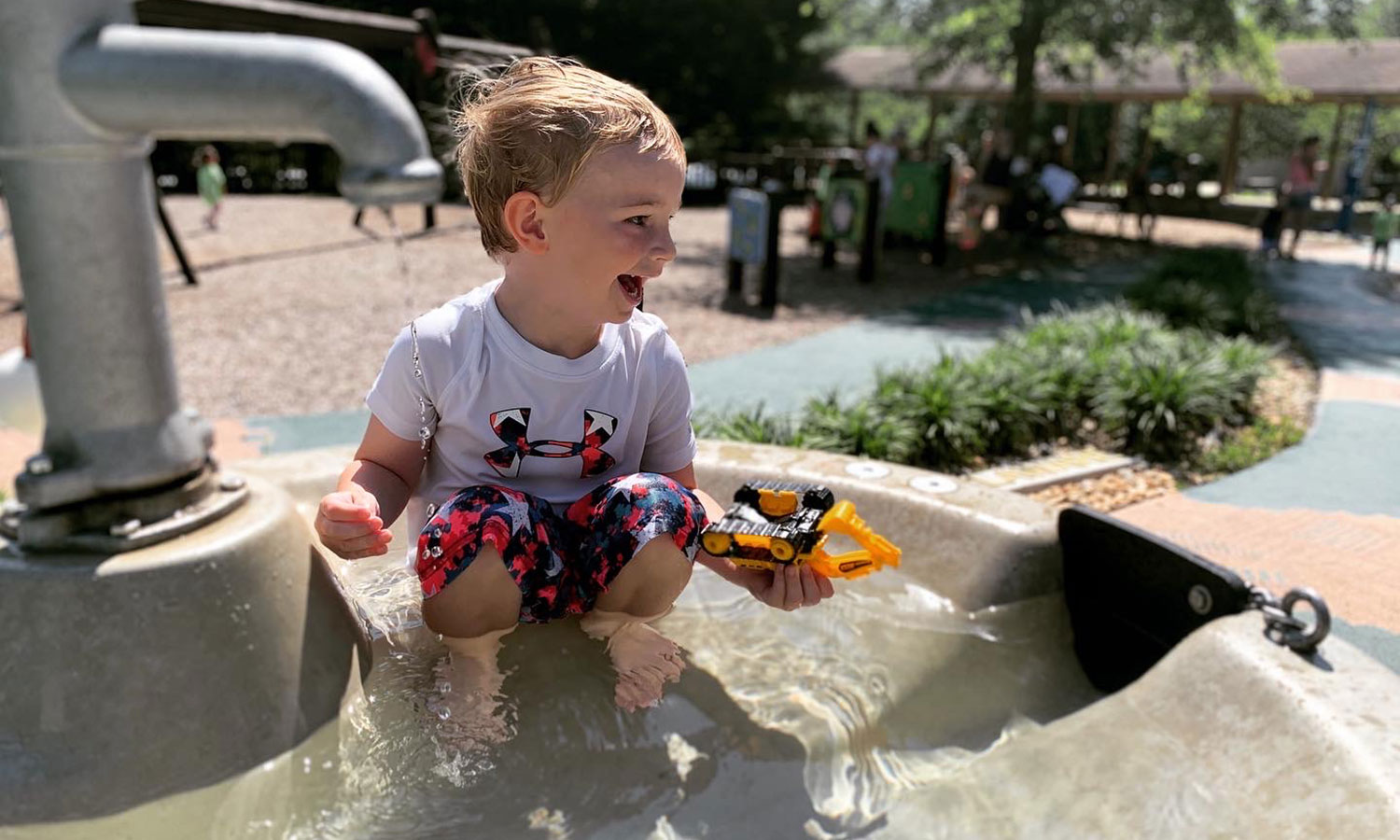 STOP 5
Rockfield Park
501 E Churchville Rd, Bel Air, MD 21014
Rockfield Park in Bel Air boasts a huge wooden playground with structures suitable for kids of all ages. Check out the Chesapeake Sensory Plaza—a water feature built to model the Chesapeake Bay watershed. This interactive water feature is activated by a kid-controlled pump. Children can wade and splash in the water while they explore how water flows through the bay. The entire water feature is lined with educational play panels that teach about the water cycle and how to protect our watershed. While the water feature is seasonal, the park is open year-round.
Continue your Ice Cream Trail journey at Broom's Bloom Dairy, just 10 minutes away, and find more
playgrounds with water features
to explore throughout the state.
---
Lead Photo: Quality Snowballs