Your Guide to Renn Fest 2023

Lords and Ladies, lend me your ears! Tis time once again for the Maryland Renaissance Festival. Hasten thyselves to Crownsville for nine weeks of merry-making! The front gates of Revel Grove will swing open for Renn Fest 2023 on Saturday, August 26, welcoming guests into the 27-acre village for feasting, jousting, crafts, and entertainment. The event runs every Saturday and Sunday until October 22, as well as Monday, September 4. 
The festival provides rollicking fun at every turn and is perfect for families or groups or friends.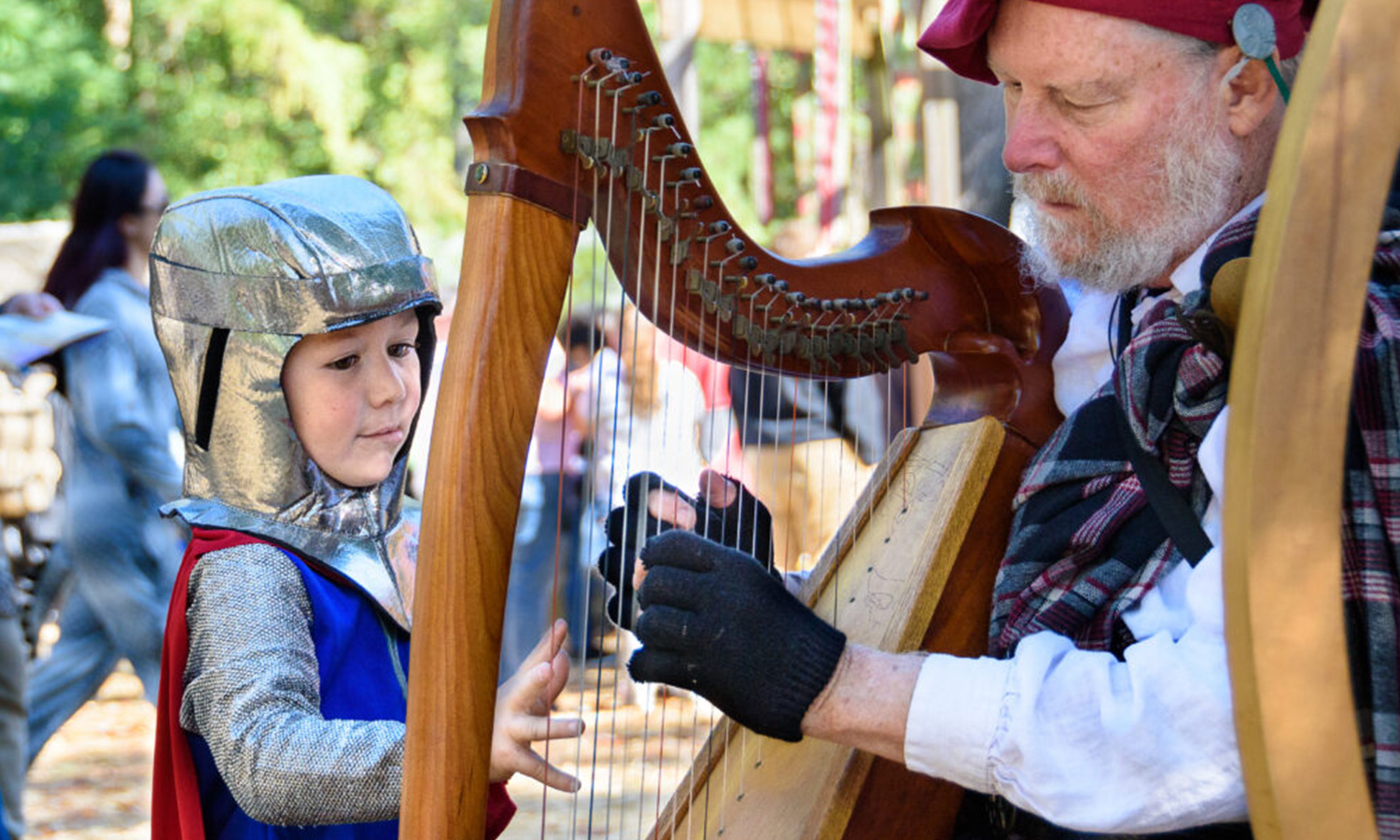 Over 200 performers will be on hand this year to serenade and delight you, including perennial favorite music acts The O'Danny Girls and The Hooligans, who will join with a rotating group of pipers, drummers, strummers, and warblers to fill the grove with melody. 
You can mix and mingle with King Henry VIII, his new wife Jane Seymour, and the rest of their court and attend short theater skits geared for both adults and children. Also treading the boards will be jugglers, magicians, sword swallowers, and a host of colorful characters ready to weave stories and tell tales on 10 different stages.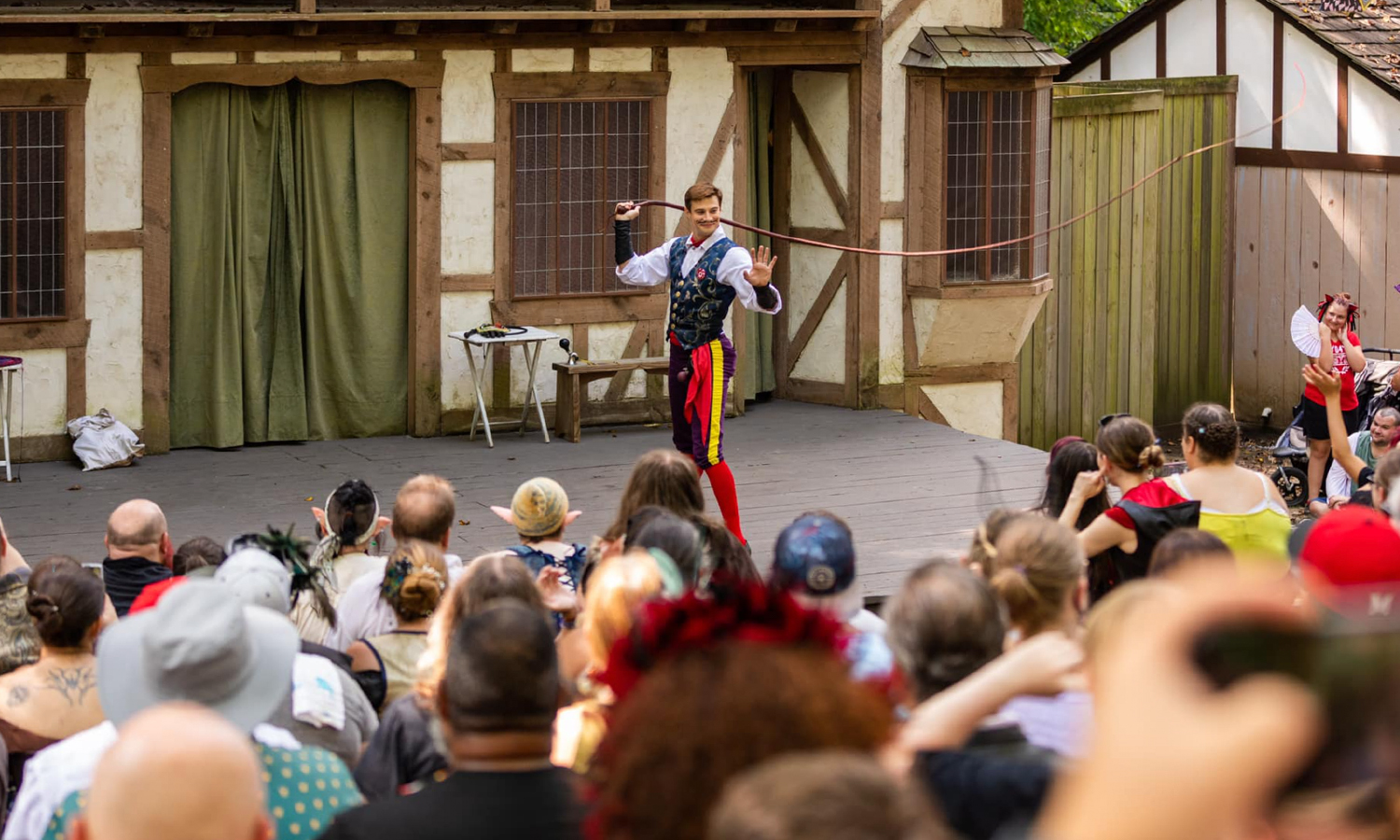 42 different emporiums offer something delicious for every craving you might have. Whether you want your food on a stick, in a bowl, fried, on a cone, or smothered with icing, chocolate, or cheese, you won't go hungry as you stroll the village! Beer and mead are also plentiful, but be sure to bring cash with you. The only lines longer than the beer lines are the ATM lines!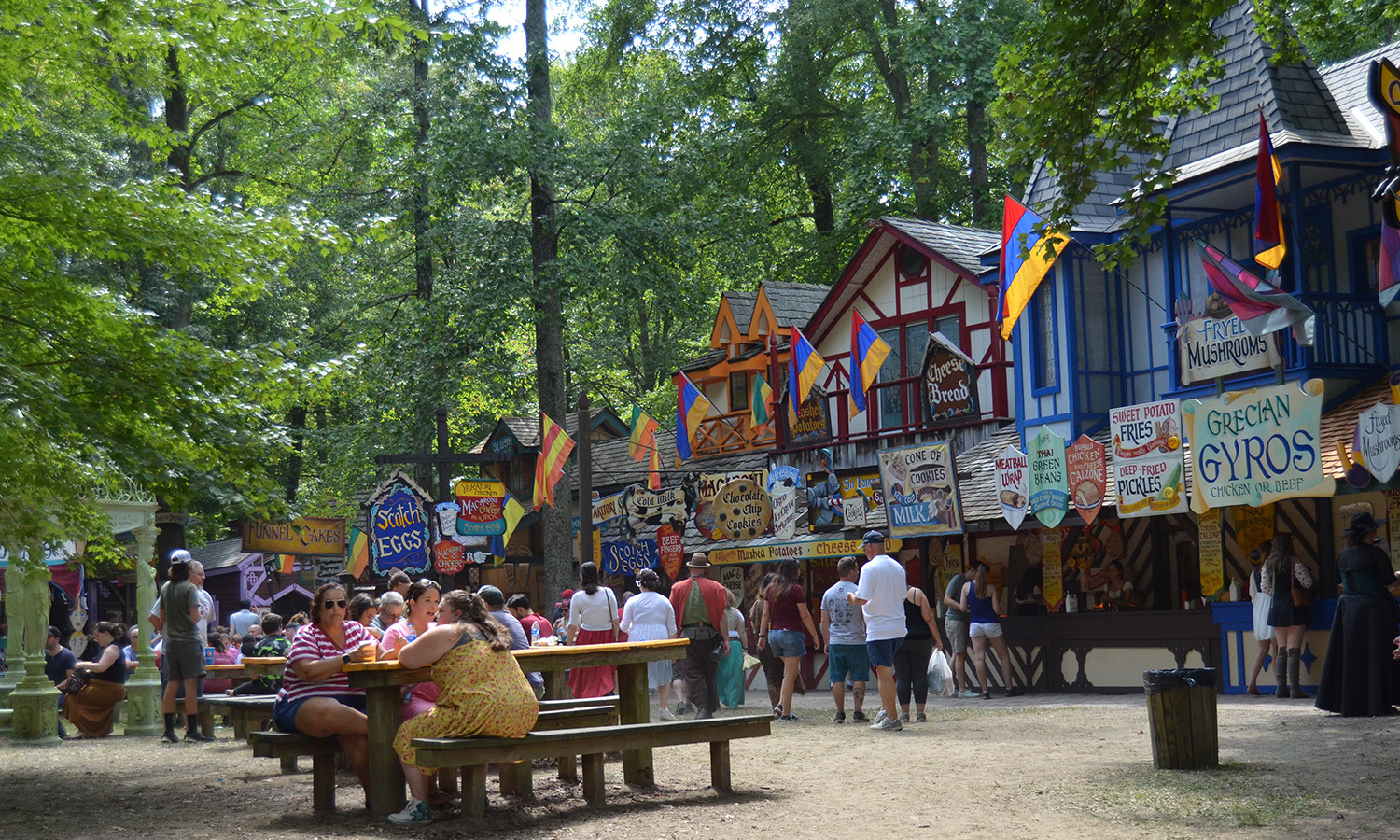 In between snacks, browse the shops of 140 craftsmen exhibiting wares from metal work, wood sculpture, jewelry, and furniture to clothing, footwear, and headwear. You can also try your hand at axe throwing, have your fortune told, get lost in a maze, or visit the Wee Ones Play Area.
The highlight of every visit to the Renaissance Festival is the joust, a thrilling performance that features armored knights on horseback charging at each other with lances.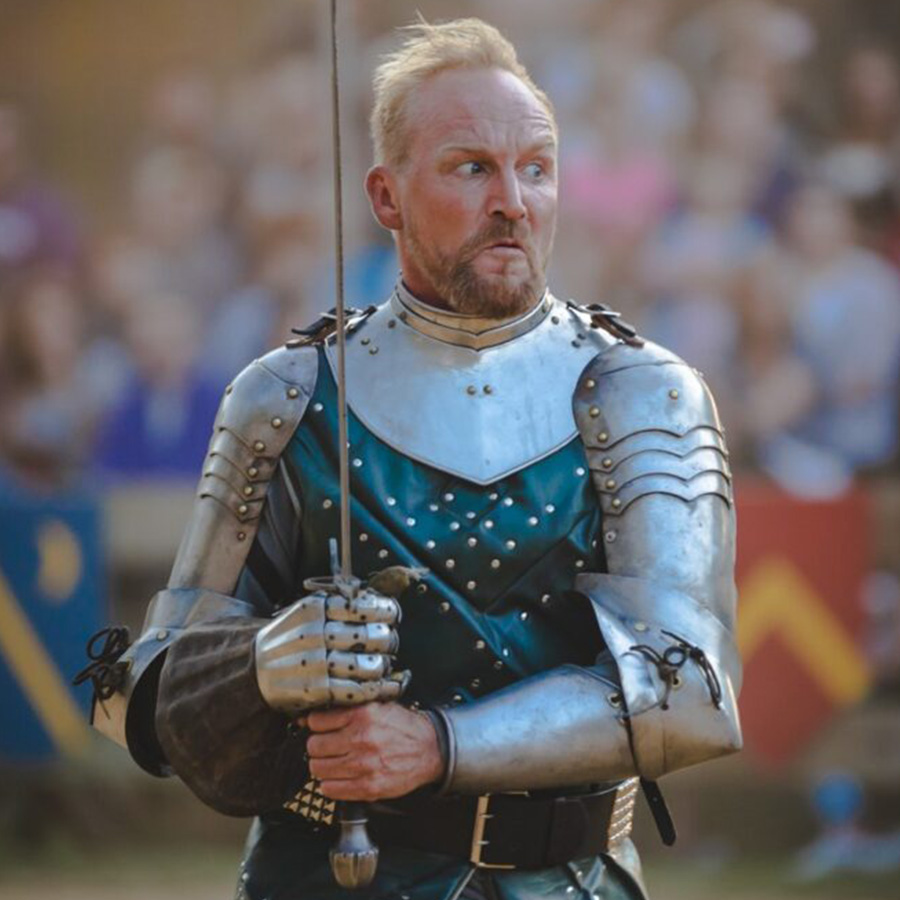 Who doesn't love a little combat with their smoked turkey leg and grog? There are three opportunities to witness a joust each day – it pays to arrive at the Joust Arena early to get a good seat.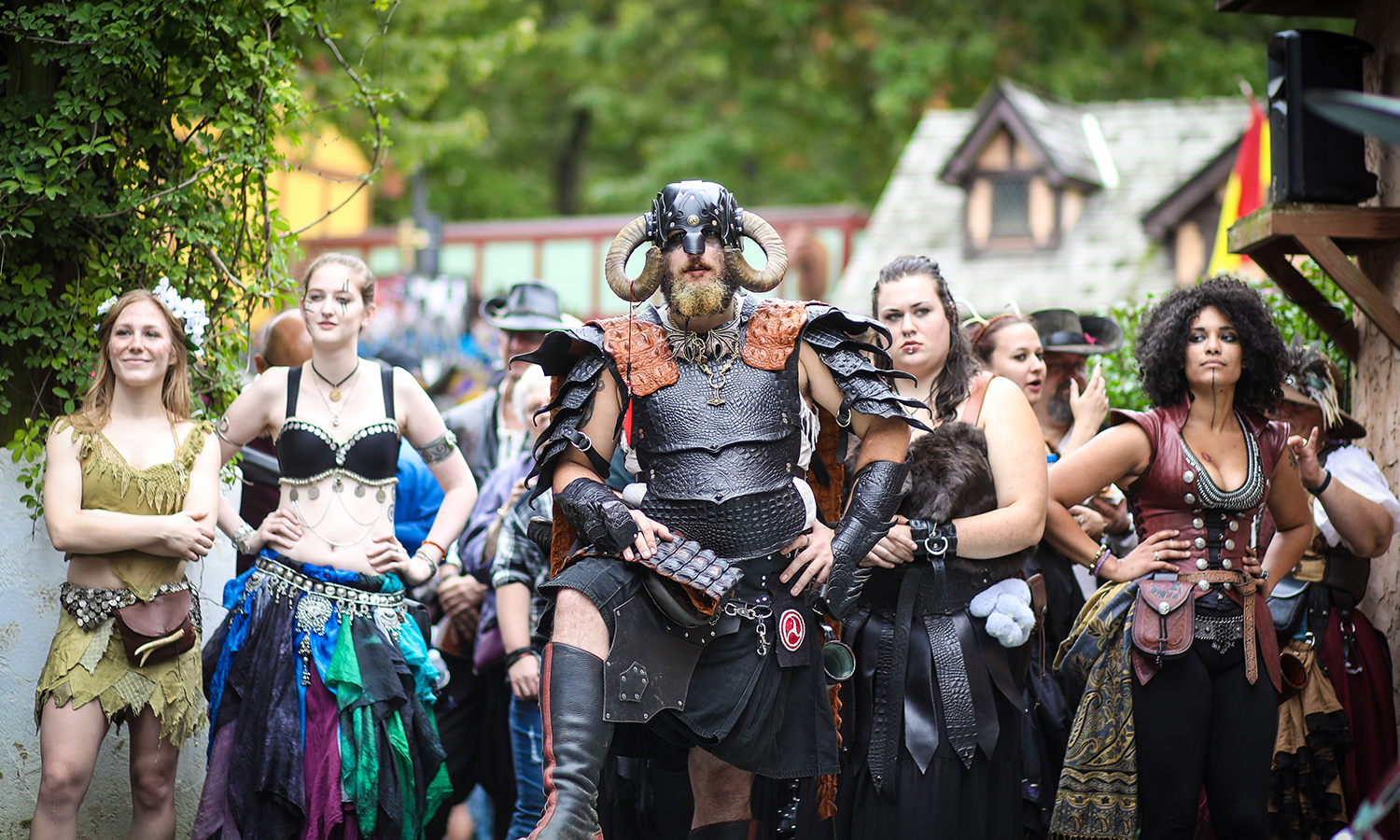 Tickets to the Maryland Renaissance Festival are only sold online, and they often sell out one or two days prior to the weekend, so be sure to plan ahead! You'll also want to craft your outfit to match the weekend's theme. Although costumes aren't required, they make the day much more fun!
Fare thee well, good Lords and Ladies, and I shall see you in Revel Grove.
---
Lead Photo: Frank Tirrel
Heidi Glatfelter Schlag is a marketer, history lover, and traveler who can often be found exploring museums, parks, small towns, and farms. She founded Culture-Link Communications, where she helps local nonprofits and small businesses build their brands. Heidi lives in Frederick, MD, with her husband and two dogs.