6 Favorite Outdoor Brewery Venues in Maryland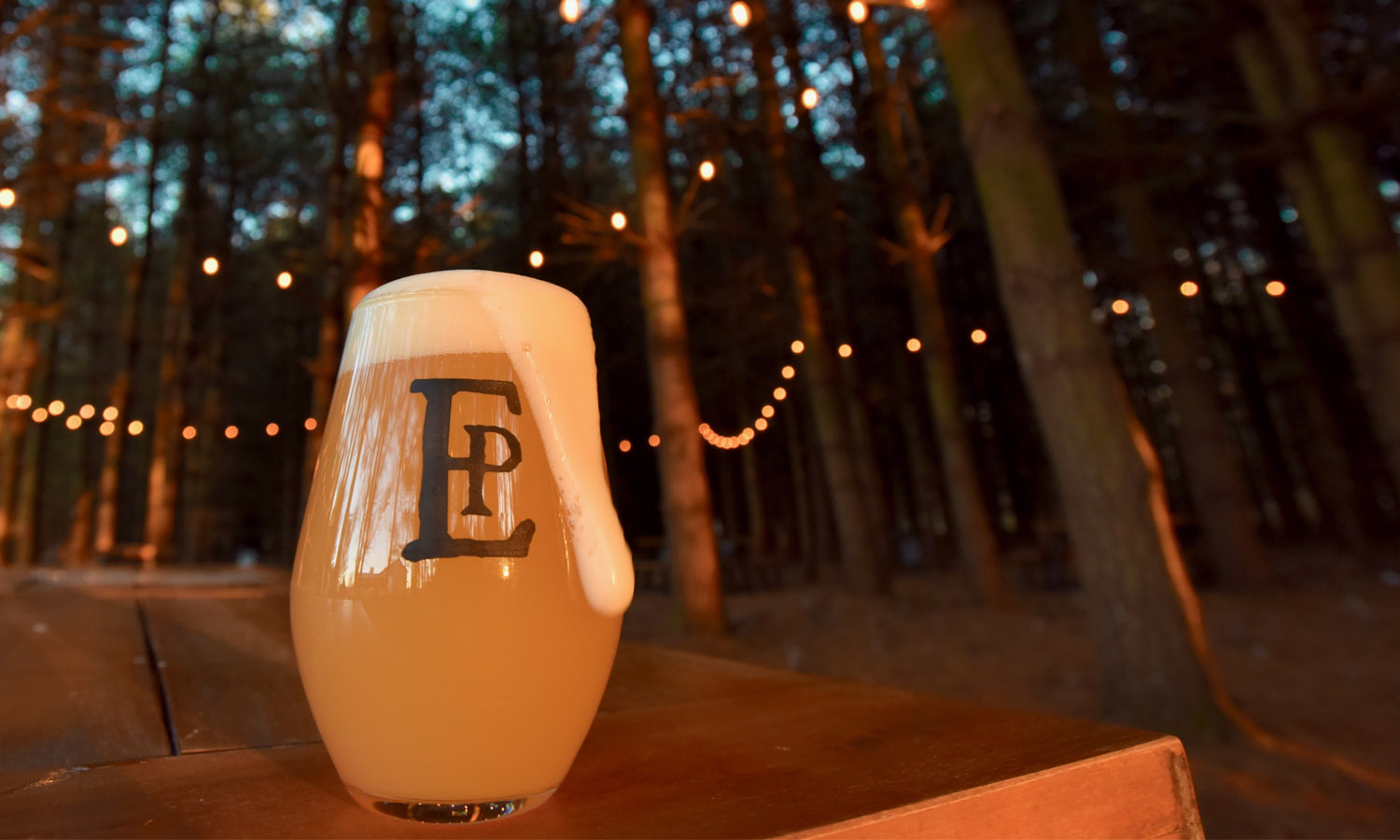 The weather is finally changing, birds are chirping, and the sun is staying out longer; that's right, spring has sprung. There's nothing quite like grabbing a brew and soaking up the sunshine in an Adirondack chair, hopefully overlooking a beautiful view. Maryland has tons of options when it comes to beautiful outdoor breweries, but these six take the cake for their incredible outdoor venues. 
Inverness Brewing – Monkton, MD
The first of several farm breweries in Maryland, Inverness has been one of our favorite venues since its opening in August 2018. We were blown away by the non-traditional open wooden barn. Inverness sits among a massive family farm, with an old barn serving as the main indoor space.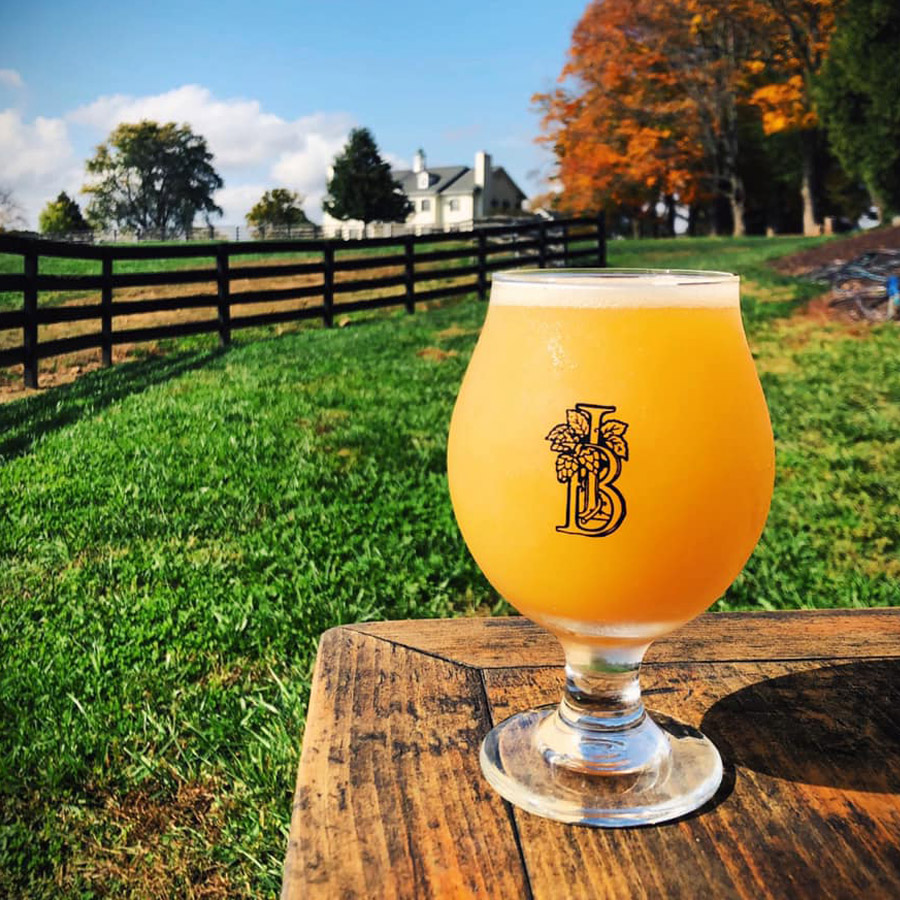 Even better than the incredible barn though, Inverness has a sprawling lawn, so bring your own chair and feel free to spread out! Over the years, they've expanded and converted some of their horse stalls into a new seating area as well as a second bar, so there's no shortage of space at Inverness. Grab yourself a jockey juice and soak up some sunshine! 
Big Truck Farms and Brewery – Parkton, MD
Boasting one of the best views we've come across in our brewery travels, Big Truck is another can't-miss farm brewery. Bring the kids, bring the dog, and remember to bring a blanket or chairs if you want to snag a space on the lawn.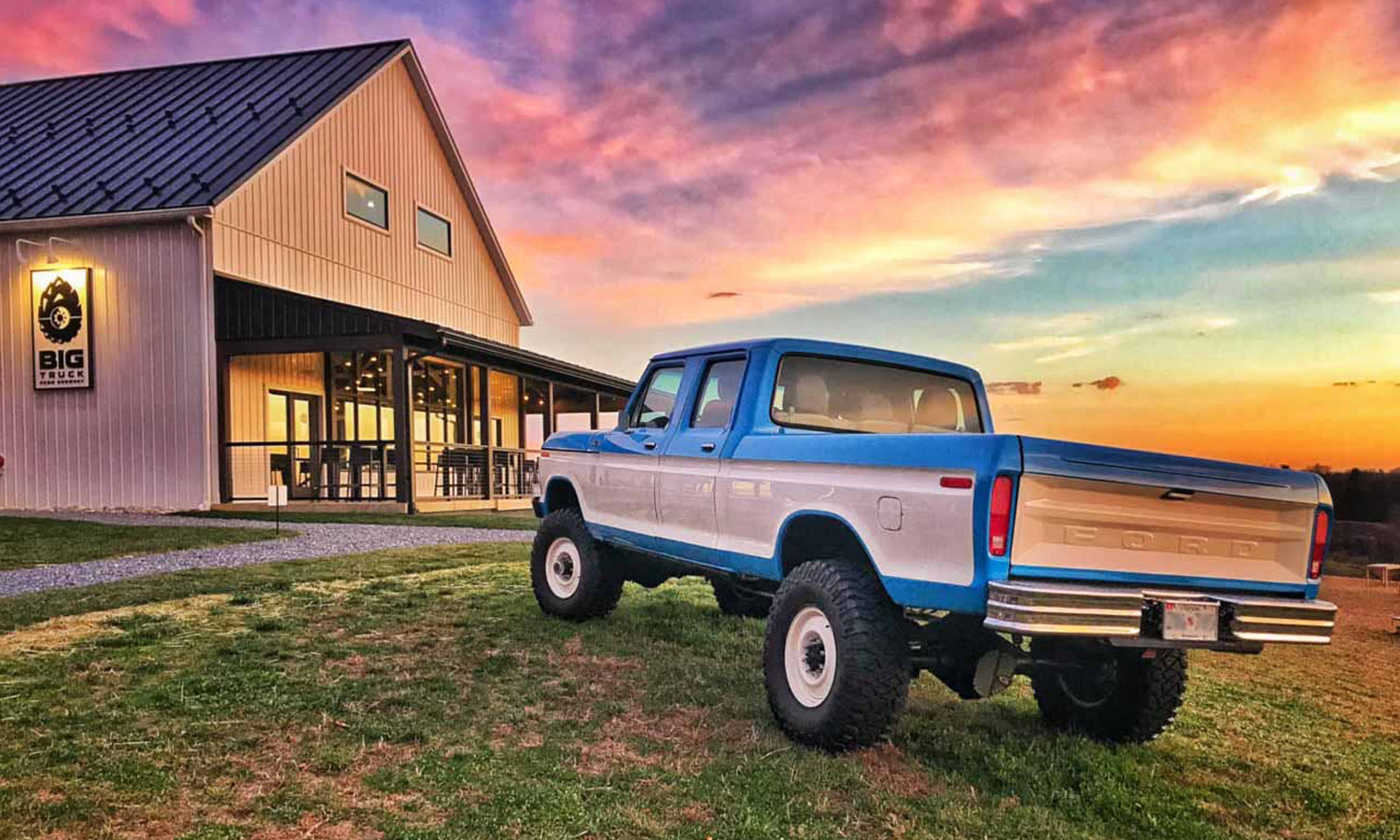 Expect a rotating tap list, delicious food trucks, and some unbelievable skyline. They have an indoor taproom, picnic tables outside, and plenty of room to spread out if you want to bring your own chairs. Stay to take in a sunset if you can!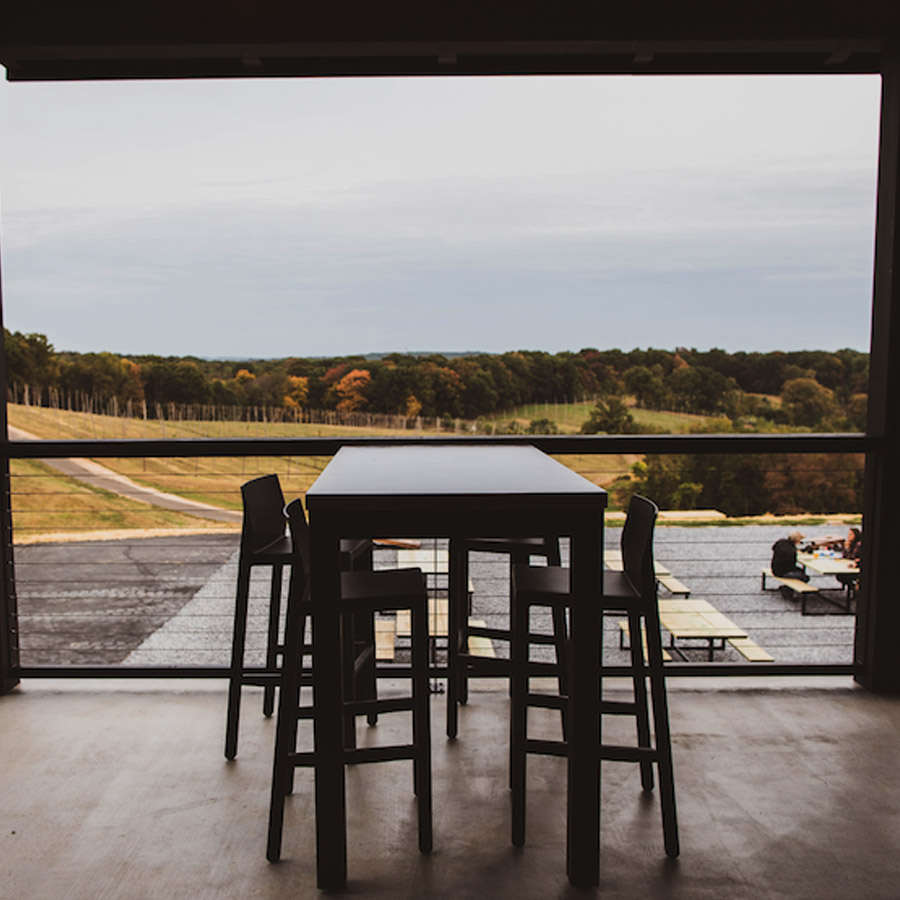 Big Truck and Inverness are just over 20 minutes from each other in northern Baltimore County, so you can visit both in one day if you like.
Burley Oak Brewing Company – Berlin, MD
Tucked away in the charming little town of Berlin, Burley Oak is practically famous among craft beer fanatics for their fruited sour beers (called J.R.E.A.M.S, standing for Juice Rules Everything Around Me).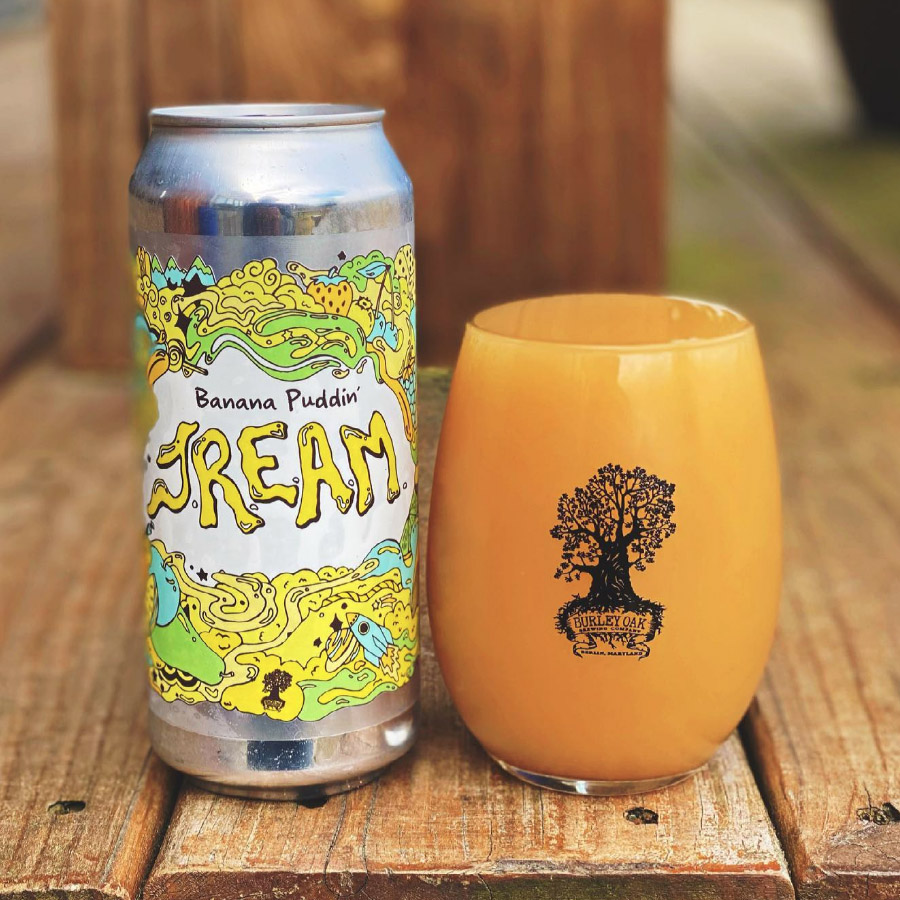 With an outdoor covered stage for live music, plenty of picnic tables, and a recently expanded seating area, Burley Oak is a wonderful spot to grab a beer and relax, especially if you're visiting from Ocean City and want a more relaxed vibe than most of the places in town.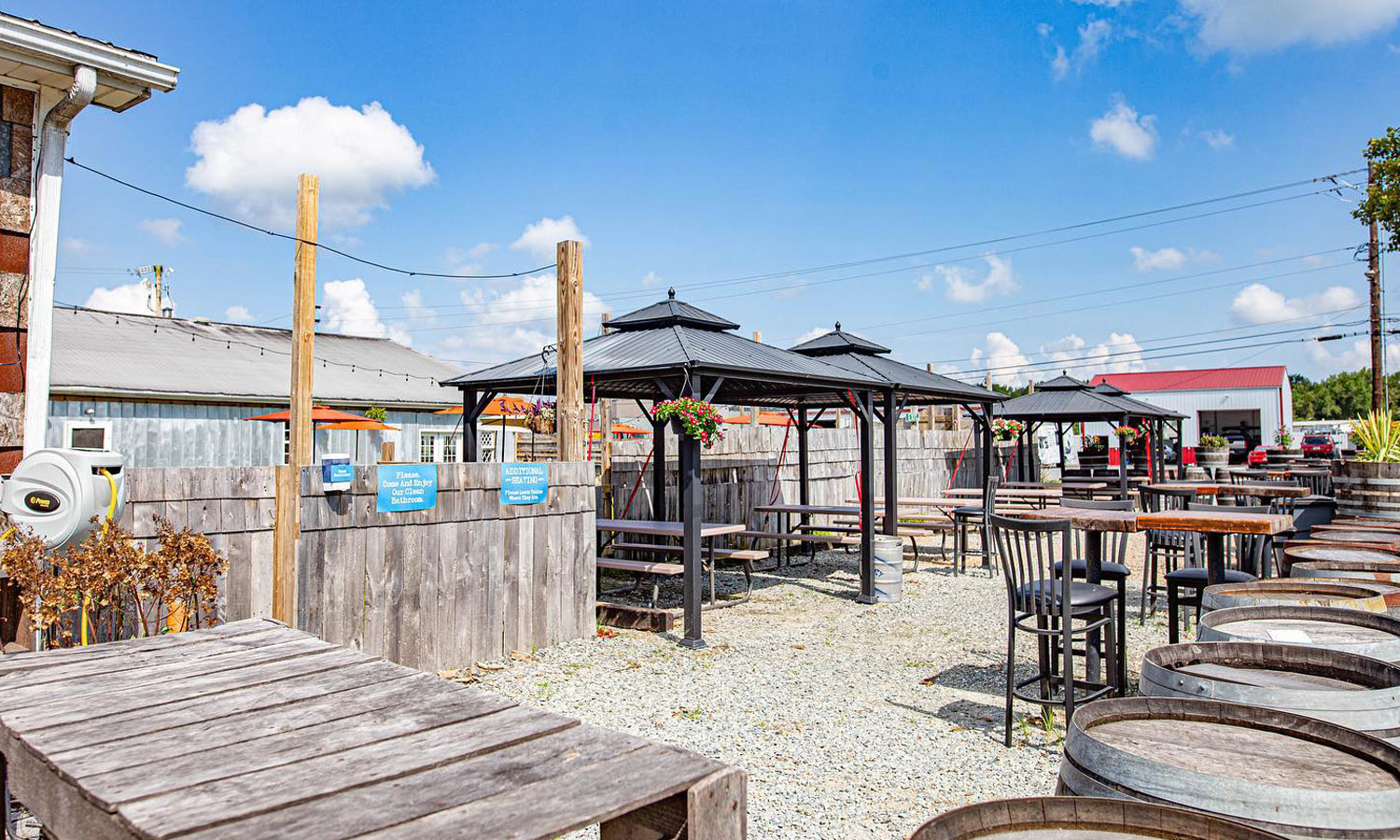 Go for a once-a-month beer release, available for online presale. Prior to Covid during a beer release, you'll find literally hundreds of people lined up to snag a case of these highly coveted beers. Recently they've added a taco bar with some unbelievable nachos. Definitely worth the trip!
Elder Pine Brewing & Blending Co – Gaithersburg, MD
One of the more unique outdoor venues we've ever seen, Elder Pine might be our absolute favorite brewery in Maryland. Aside from their beer, which is simply fantastic across the board, their outdoor space is unlike anything else. You've got your choice between their patio, picnic tables spread out on their lawn, or the trees!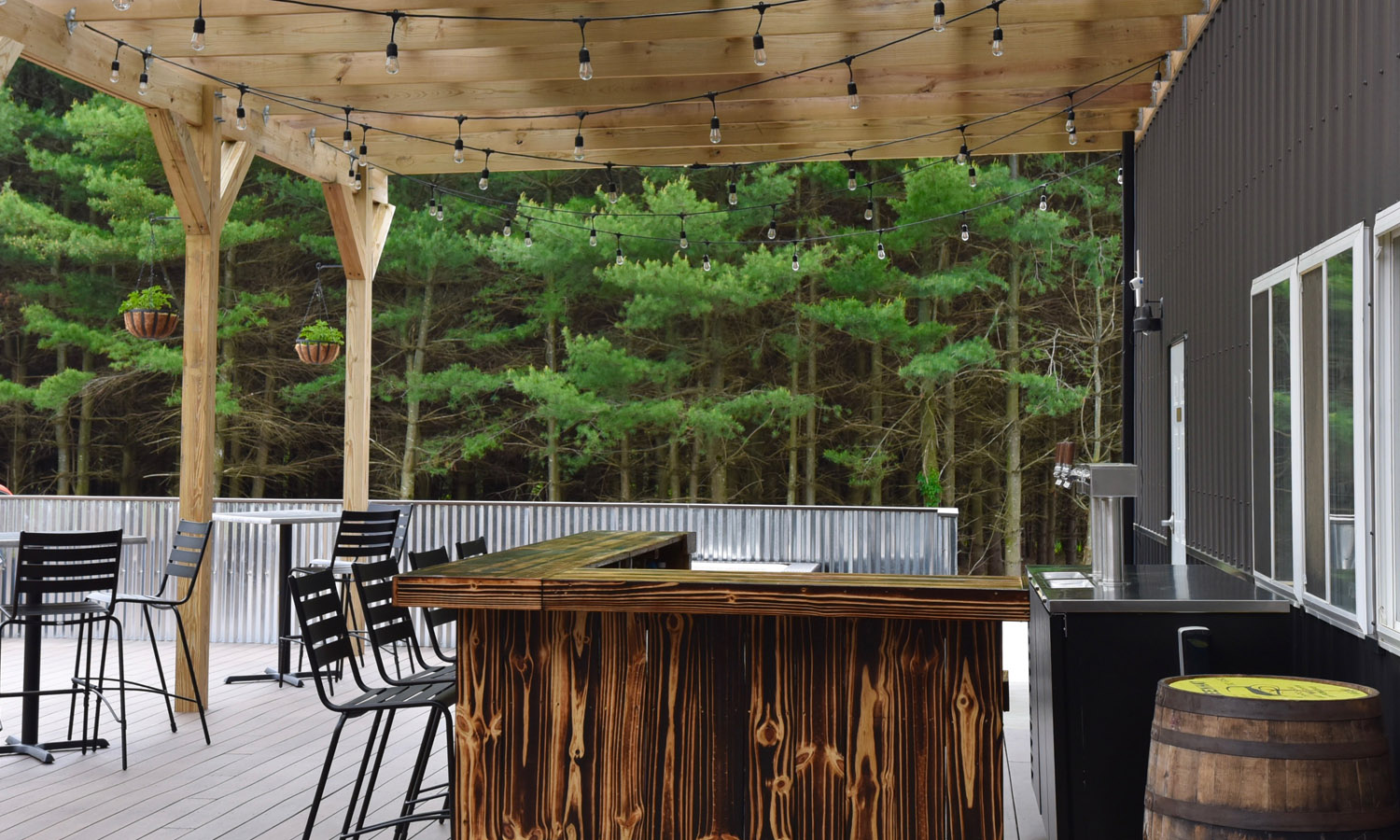 Elder Pine has created a unique outdoor seating experience amongst the pines, literally! There's just something about drinking a delicious piney IPA while you're sitting in a forest of pine trees that can't be beaten.
It's hard to describe accurately, so we suggest going to Elder Pine and seeing it for yourselves as soon as you can. Their barrel-aging program is second to none in the US!
Hopkins Farm Brewery – Harve De Grace, MD
Another of the several farm breweries in Maryland, Hopkins Farm has it all: good beer, an excellent array of food trucks, and plenty of space to spread out.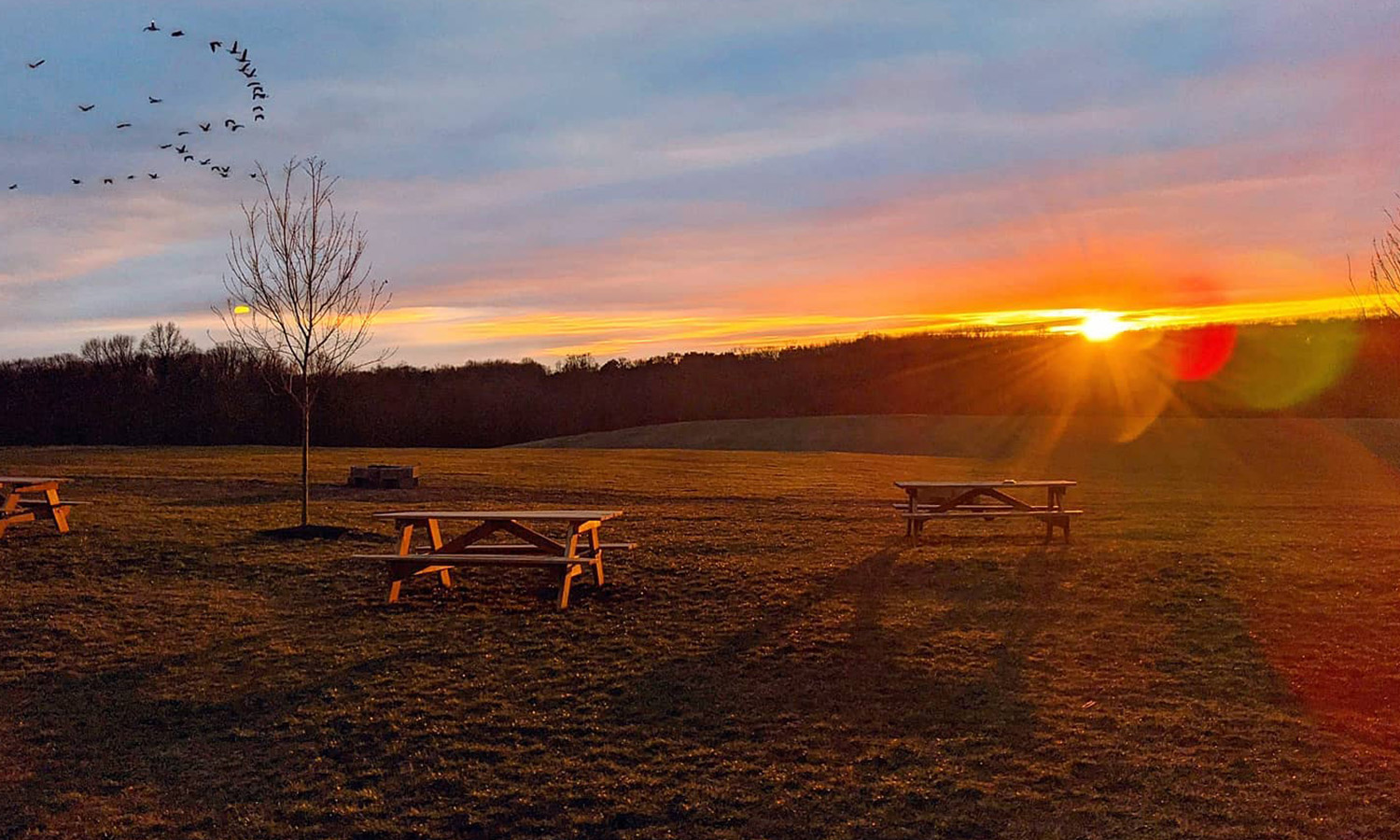 They often feature live music, too. Hopkins Farm has the added benefit of a seasonal produce stand right on the premises of the brewery. There's always something happening at Hopkins Farm, so check their website for information on live music, events, and food updates!
Monocacy Brewing Co. – Frederick, MD
Frederick is more than well known for its vibrant brewery scene, but Monocacy Brewing Co. is truly a stand-out stop among the many options. The brewery is located in the former Ebert's Ice Cream plant, which is a great piece of history in and of itself.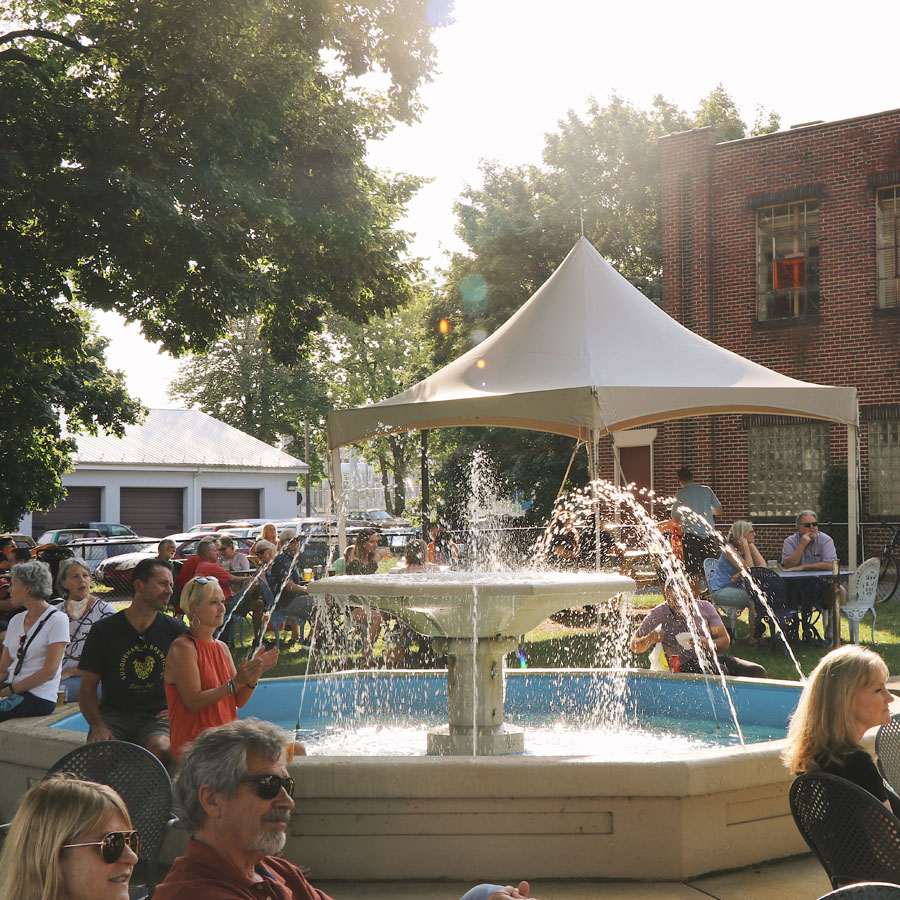 But the real gem of Monocacy (beyond the incredibly crafted and delicious beer) is the outdoor space. Surrounded by several towering, old-growth shade trees and with an impressive fountain prominently placed in the center of the green area, you can sip your brew al fresco with all the vibes of a city park happening around you.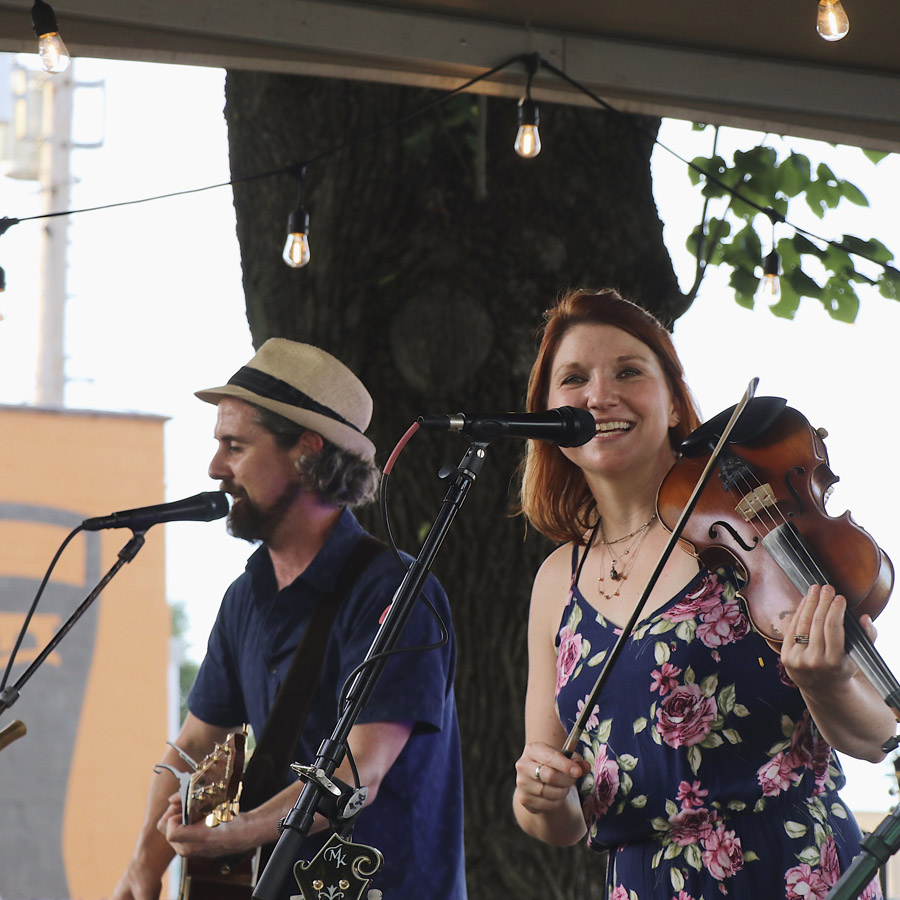 From April through October, you'll want to catch their live music series every Friday from 5-7 pm aptly named "Fridays at the Fountain." 
---
Lead Photo: Elder Pine Brewing & Blending Co
Ray and Nancy are food and craft beer lovers living in downtown Baltimore in the Fells Point neighborhood with their two cats, Nugget and Xeno. They enjoy traveling as much as possible in their spare time to new locations to explore local cuisine and beverages. Since 2019, they have been to over 300 different breweries together! You can follow their adventures on Instagram @fooodandbrews.