Navigate the Captain John Smith Trail in Calvert County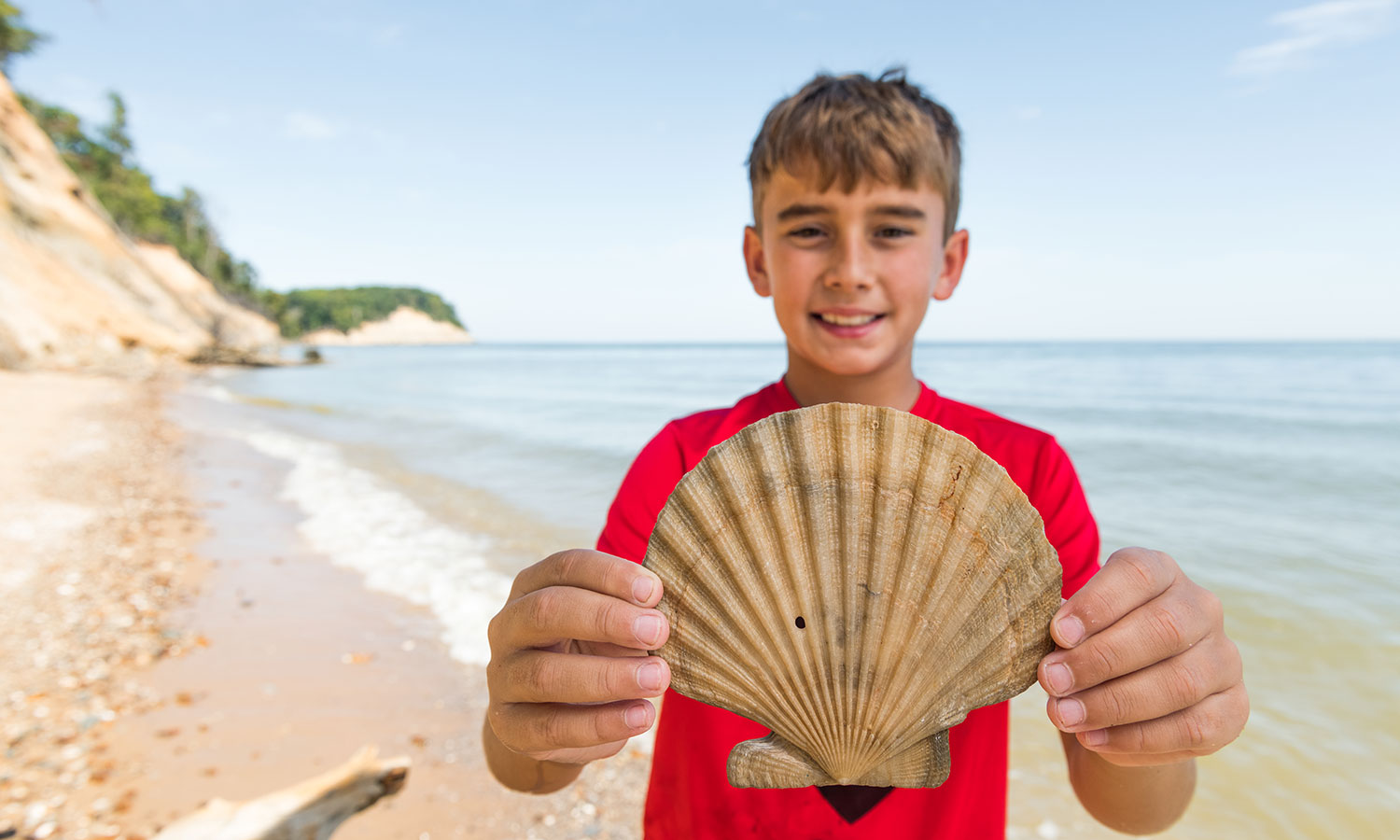 Follow Captain John Smith's travels and experience the richness of the Chesapeake Bay in Southern Maryland.
Start: Parkers Creek Watershed Nature Preserve
Finish: Calvert Cliffs State Park
Distance: 1 day, 5 stops, 38 miles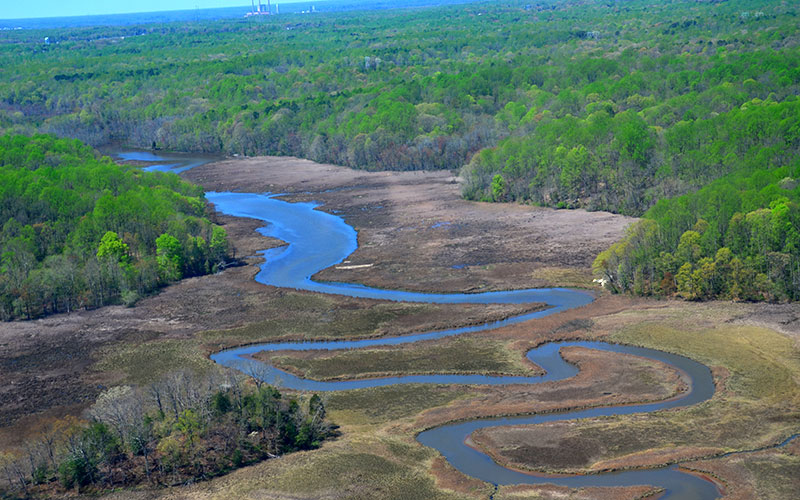 STOP 1
Parkers Creek Watershed Nature Preserve
676 Double Oak Road, Prince Frederick, Maryland
Parkers Creek, a brackish tidal stream, meanders through salt marshes to the Chesapeake Bay. The area can be explored via the extensive trail system conserved and managed by the American Chestnut Land Trust. From cool, tree-lined ravines, through interesting marshlands and out onto the sandy shores of the Chesapeake, the trail system allows visitors to experience unusual geology and topography.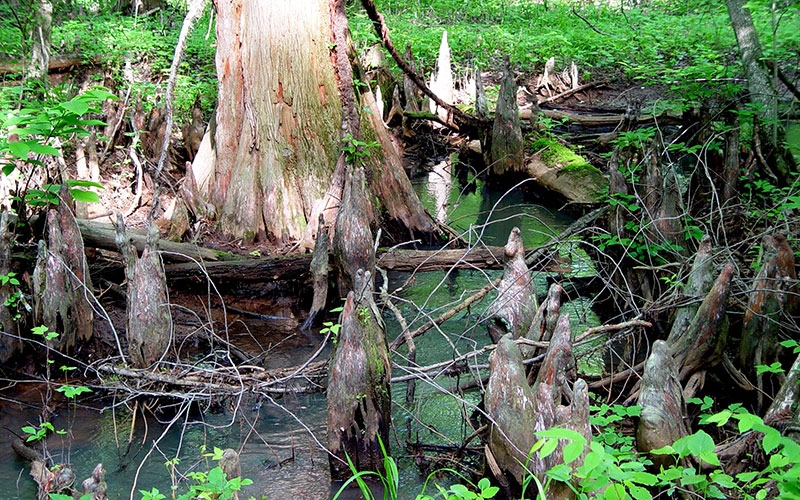 STOP 2
Battle Creek Cypress Swamp
2880 Grays Road, Prince Frederick, Maryland
At the northernmost limits in the United States for the natural range of bald cypress trees, Battle Creek Cypress Swamp, a 100-acre nature sanctuary features a boardwalk traversing the property, enabling visitors to experience the majestic quality of the cypress trees and the tranquility of the swamp. Enjoy live animal exhibits inside the Nature Center including a red-tailed hawk and a rare albino snapping turtle.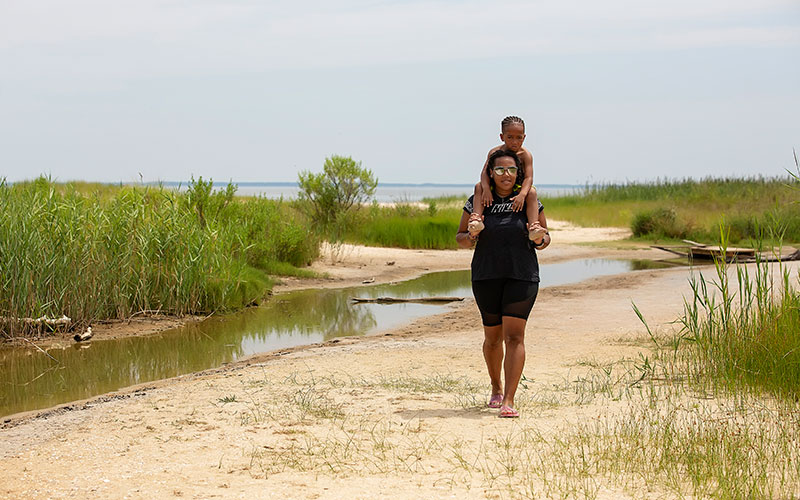 STOP 3
Flag Pond Nature Park
1525 Flag Ponds Parkway, Lusby, Maryland
For hundreds of years the forces of nature have reshaped the Chesapeake Bay shoreline of Flag Ponds Nature Park, creating a remarkable variety of environments including a sandy beach, freshwater ponds and forested cliffs. Visitors will discover a wide variety of native wildlife as they encounter observation platforms, a fishing pier and a large beach directly adjacent to the Chesapeake Bay. An entrance fee is required per vehicle.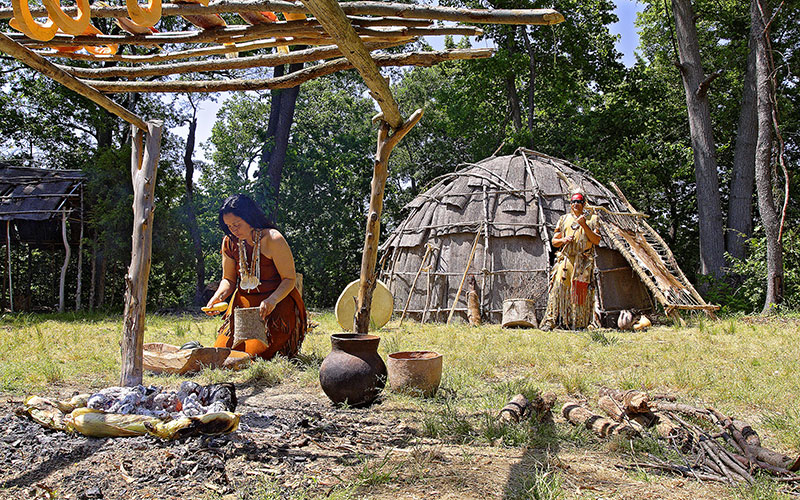 STOP 4
Jefferson Patterson Park
10515 Mackall Road, St. Leonard, Maryland
Jefferson Patterson Park encompasses 560 scenic acres along the majestic Patuxent River. With more than 65 identified archaeological sites and 9000 years of documented human occupation, it proves to be a fascinating place to discover. Hike miles of trails, explore a visitor center full of interactive exhibits, enjoy an educational program or event and leave with a greater appreciation for the land and people who once lived there.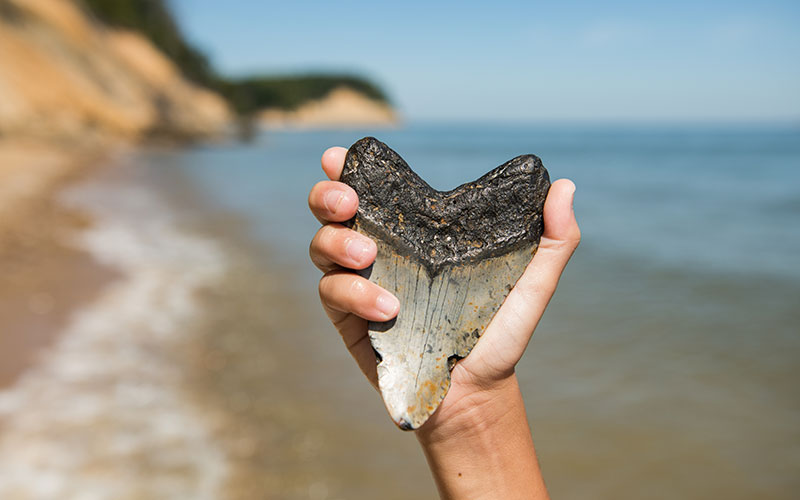 STOP 5
Calvert Cliffs State Park
10540 H.G. Trueman Road, Lusby, Maryland
The massive cliffs at Calvert Cliffs State Park were formed over 10 to 20 million years ago, when all of Southern Maryland was covered by a warm, shallow sea. When the sea receded, the cliffs were exposed and now reveal the remains of prehistoric species including sharks, rays and seabirds. Captain John Smith made note of many places known today, including Calvert Cliffs which he called "Rickards Cliffs." An entrance fee is required per vehicle. At the end of your day, relax at a local waterside restaurant and stay on for another day of fun at one of these places to stay.
For more information on road tripping to Calvert County, Maryland visit ChooseCalvert.com. Escape everyday life on our surrounding waterways and take in the bay breezes! Calvert County truly is "Always in Season."