Celebrate Maryland's History and Heritage During National Park Week April 17-25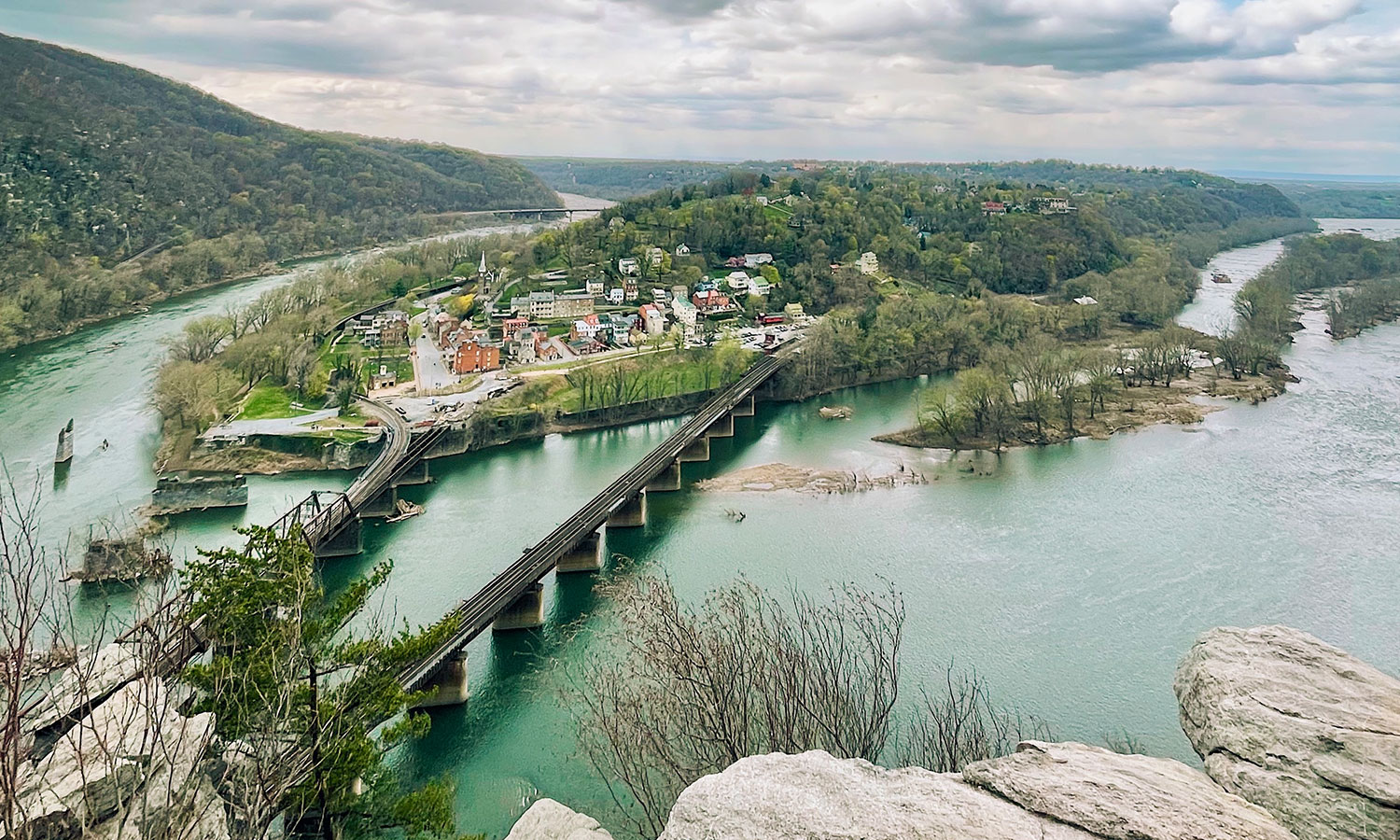 The National Park Service (NPS) joins forces with the National Park Foundation to celebrate national parks and programs across the country every year during the month of April. National Park Week is a nine-day celebration spanning two weekends, with a special theme for each day and a fee-free day, offering free entry to all national park service sites. This year April 17-25 has been designated as National Park Week.
The NPS manages 423 individual units covering more than 85 million acres in all 50 states, the District of Columbia, and U.S. territories. While it's one of the most recognized agencies in the federal government, not everyone realizes there are at least 19 naming designations for units within the National Park System. Those units are commonly referred to as "parks," though only 63 units carry the official National Park designation. 
Maryland does not have any units with the National Park designation, but it is home to diverse sites that represent the state's rich cultural and natural heritage. Among Maryland's 18 National Park units are a wide variety of historic sites, natural areas set aside for recreation and viewing wildlife, a national seashore, a memorial parkway, the largest estuary in North America, and part of the longest public footpath in the world. Additional NPS-affiliated areas in Maryland include land and water trails, a national heritage area, historic sites, and a parkway. National Park Week is the perfect time to explore an NPS site in Maryland that you've never been to or visit an old favorite.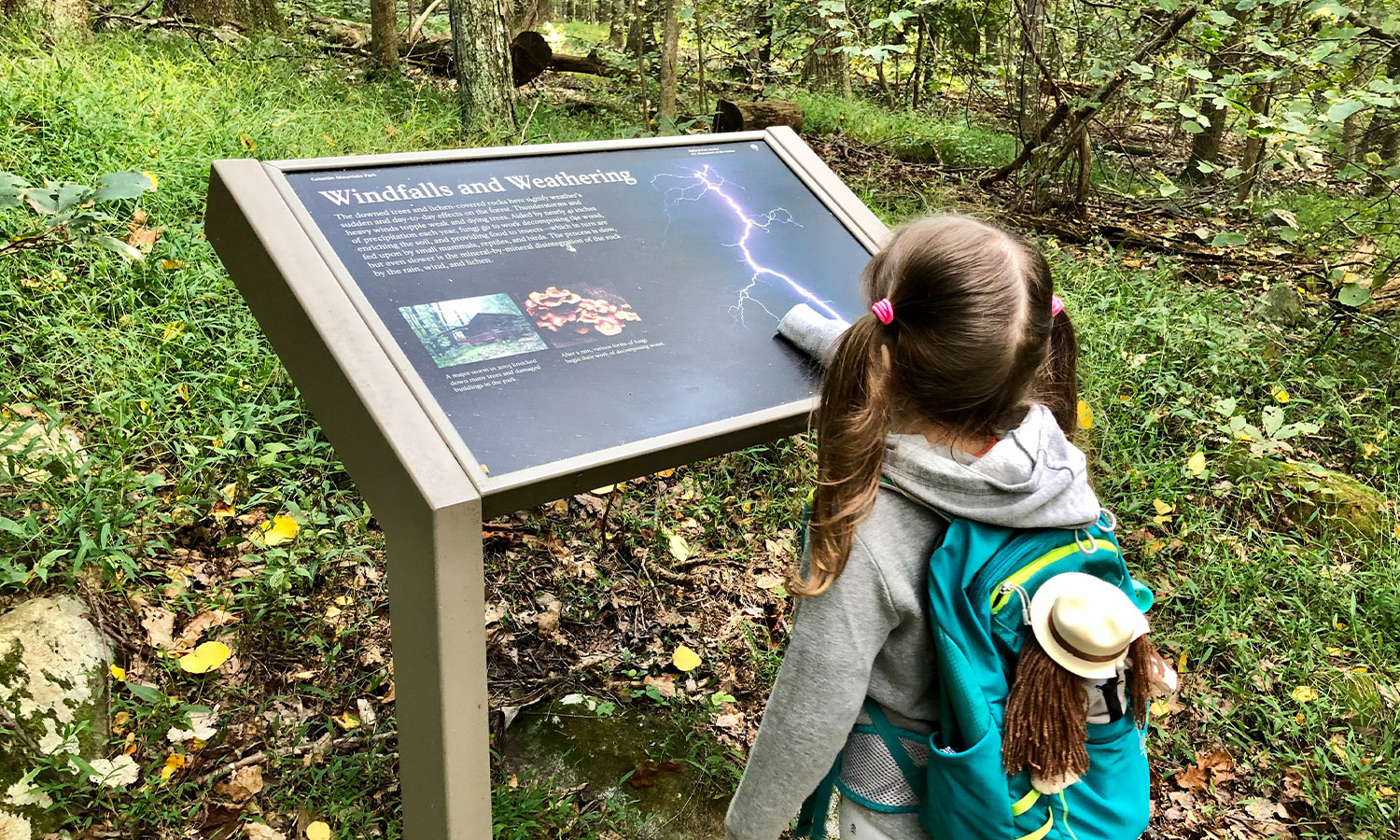 April 17 – ParkRx Day
This year, National Park Week kicks off on Saturday, April 17 with ParkRx Day, encouraging visitors to enjoy the physical and mental health benefits that can be experienced in the great outdoors. It's also a Fee Free Day, meaning all entrance fees are waived. If you're planning to head out and enjoy a nearby park looking for peace and solitude, be aware that many parks with an entrance fee are especially busy on fee-free days. Expect longer lines to enter and know that parking can be a challenge. It's always good to have a backup plan so you can recreate responsibly.
If you're looking to soak up all the benefits of time spent in nature for ParkRx Day, there are parks throughout the state where you can immerse yourself in the great outdoors. Check out parks like Assateague Island National Seashore, Catoctin Mountain Park, Chesapeake and Ohio Canal National Historical Park, the Chesapeake Bay, Greenbelt Park, and Piscataway Park. While these parks were created with nature enjoyment and outdoor recreation in mind, many of the state's historic sites also have lesser-known trails and natural landscapes worth checking out as well.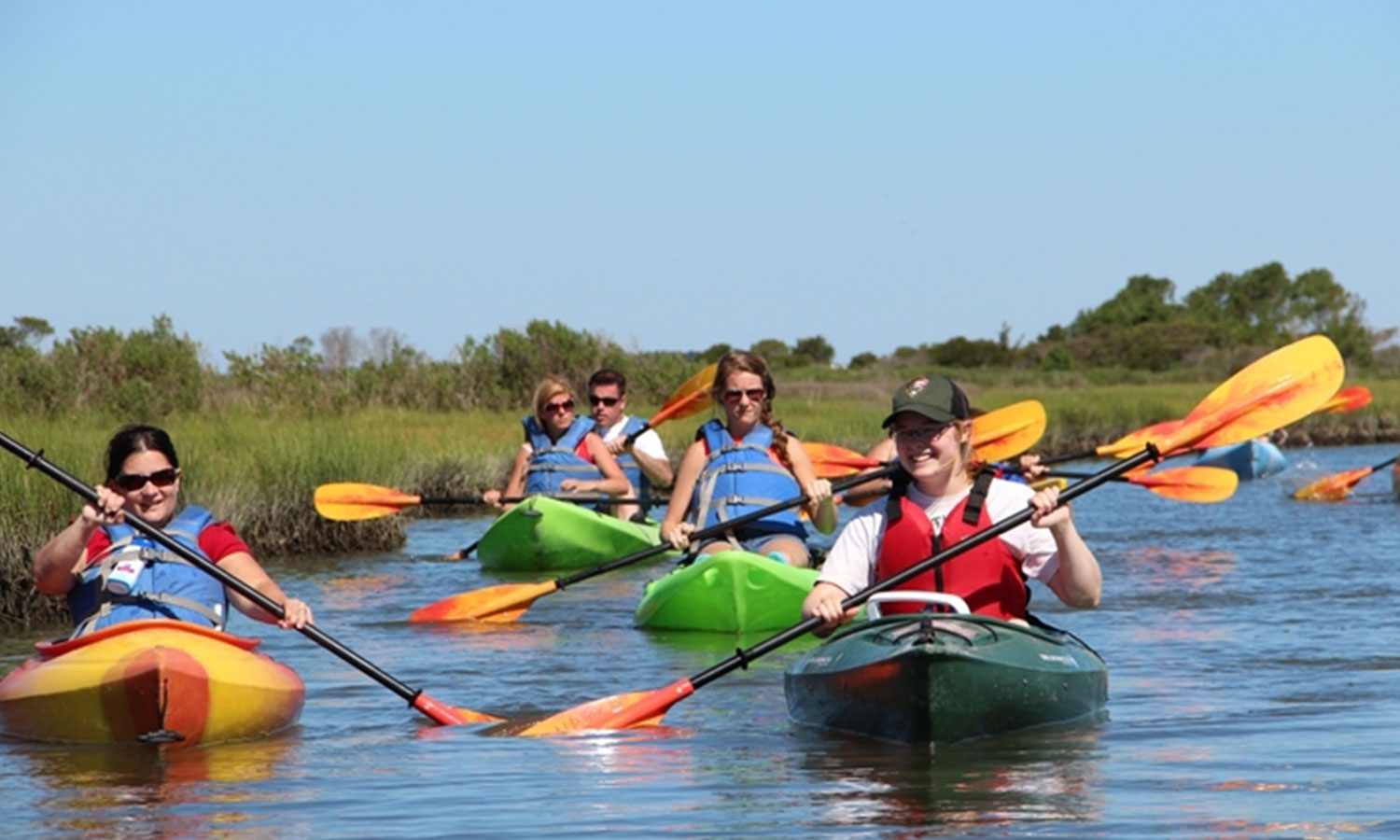 April 18 – Volunteer Sunday
April 18 is referred to as Volunteer Sunday, when the NPS draws attention to the more than 300,000 people who donate their time and talents as volunteers in national parks. Here in Maryland, you'll often see these people working information booths, giving programs, hiking trails, and helping visitors with inquiries. This dedicated group of individuals works alongside park rangers to provide visitor services to the public throughout the year.

April 19 – Military Monday
The NPS recognizes the service and sacrifice of the U.S. military and their families with Military Monday on April 19. Many parks offer programs and work with partners to offer opportunities for today's military, veterans, and their families to enjoy their public lands. Parks offer a multitude of healing benefits for veterans. Active duty military and their dependents are eligible for free America the Beautiful Passes to national parks and federal recreation areas. On Veterans Day 2020, the Interagency Annual Military Pass was expanded to include both veterans and Gold Star Families. Military Monday is also a day to spotlight parks with connections to the American military like battlefields, military parks, and other historic sites. Maryland has several sites with connections to our nation's military history, including Civil War sites like Antietam National Battlefield, Harpers Ferry National Historical Park, Monocacy National Battlefield as well as Fort McHenry National Monument and Historic Shrine and Fort Washington Park.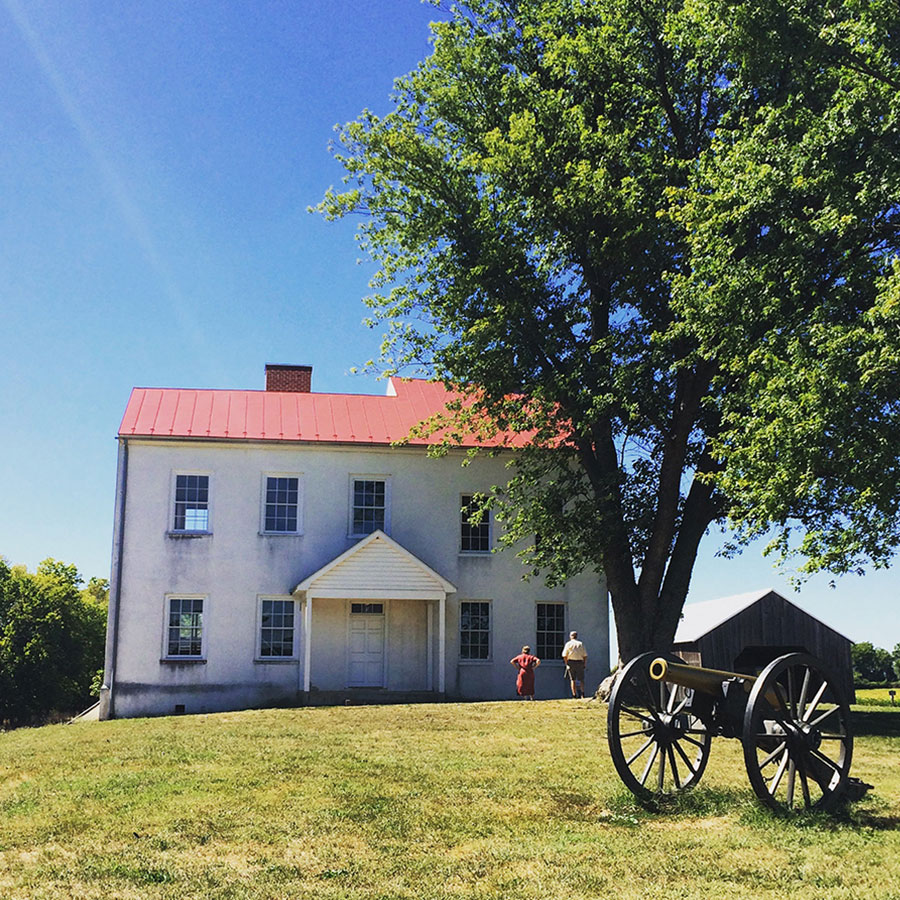 April 20 – Transformation Tuesday
April 20 is Transformation Tuesday, a day to explore the ever-changing parks and communities where we live and work. Nature and history change as well as opportunities within parks and even personal journeys. This year, as the National Park Service and the U.S. Public Health Service celebrate their 100th anniversary as partners, visitors are encouraged to explore the physical and mental health benefits of parks.
It's a great day to try a new activity, find new places to explore, and learn more about pioneers in public health. Clara Barton National Historic Site in Glen Echo, Maryland was home to Clara Barton, called the "Angel of the Battlefield" during the Civil War. Barton cared for wounded and dying soldiers, brought medical supplies to help the armies, and after the war, founded the American Red Cross. Her historic home remains closed at this time due to COVID, but you can learn more about this site online.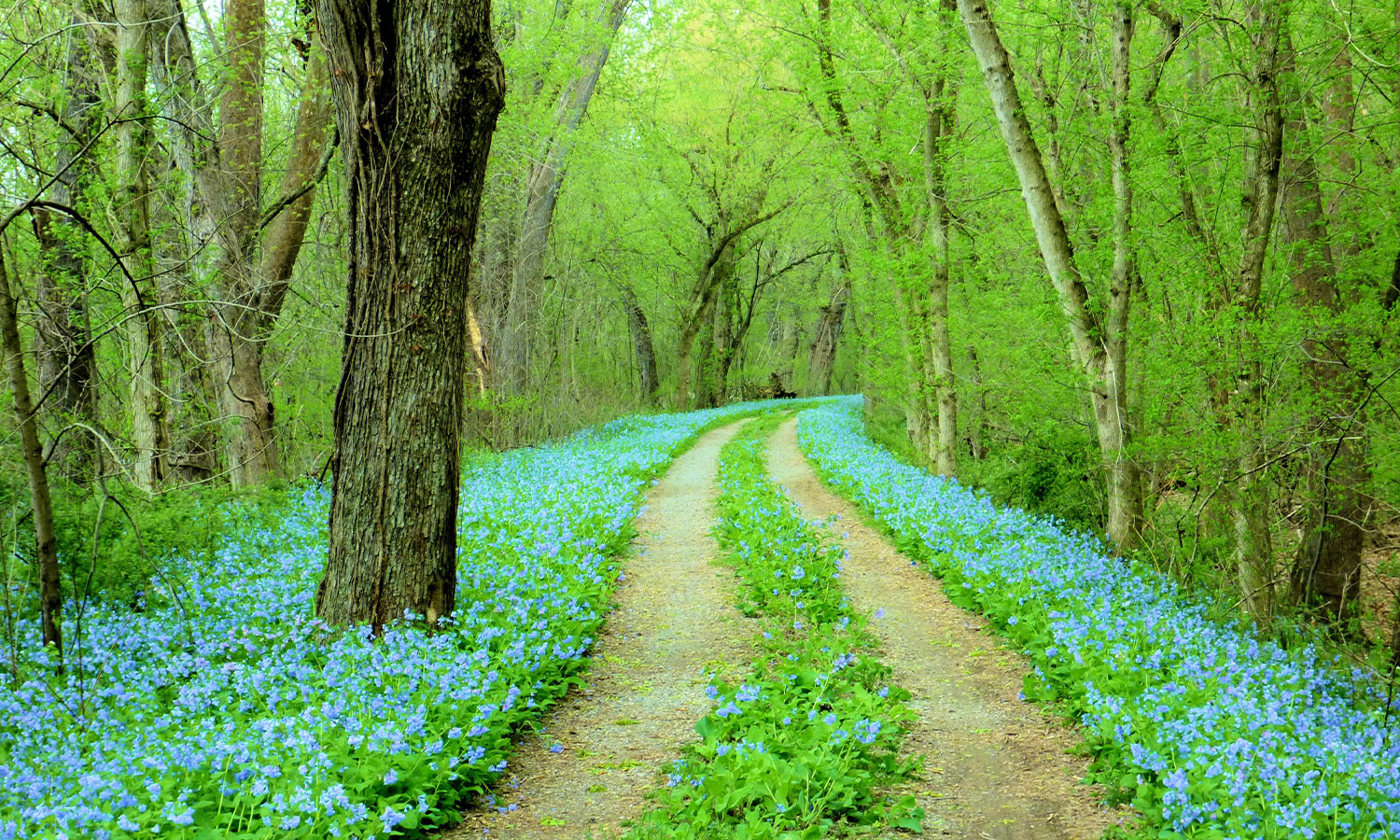 April 21 – Wayback Wednesday
Wayback Wednesday, the theme for April 21, is a day to look at the history of our parks and the historic preservation that happened and continues to happen to preserve America's cultural treasures across the country.
The NPS has put together fun interactive activities for the day, many of which can be done from home. It's a great time to pull out family photos from past national park visits and look at how your own family's history intertwines with NPS sites. Maybe there's even a fun photo you can try to re-create!
April 22 – Earth Day
Earth Day is Thursday, April 22. There's no better time to focus on the NPS's role in earth sciences and how to get involved as a steward of the parks than during this global celebration, encouraging education and stewardship of the planet's natural resources. The NPS has gathered many online resources and virtual experiences for Earth Day, ranging from audio soundscapes recorded in parks, to a virtual night sky program, junior ranger programs for various science disciplines, and more! 
April 23 – Friendship Friday
April 23 is Friendship Friday, a day to recognize the National Park System's many partners, big or small, local or national, new or well established. This includes individuals like engaged citizens and passionate volunteers, as well as groups and organizations like cooperating associations, concessions, civic groups, or philanthropies who share the National Park Service mission. Familiar with the saying "it takes a village"? You may be surprised to learn just how many groups work together to help bring the experiences you enjoy to your national parks. Start by seeing if you can find out who operates the bookstore at your favorite park. Then check to see if there are any concessionaires who offer guided excursions, special experiences, or even sell food and drinks.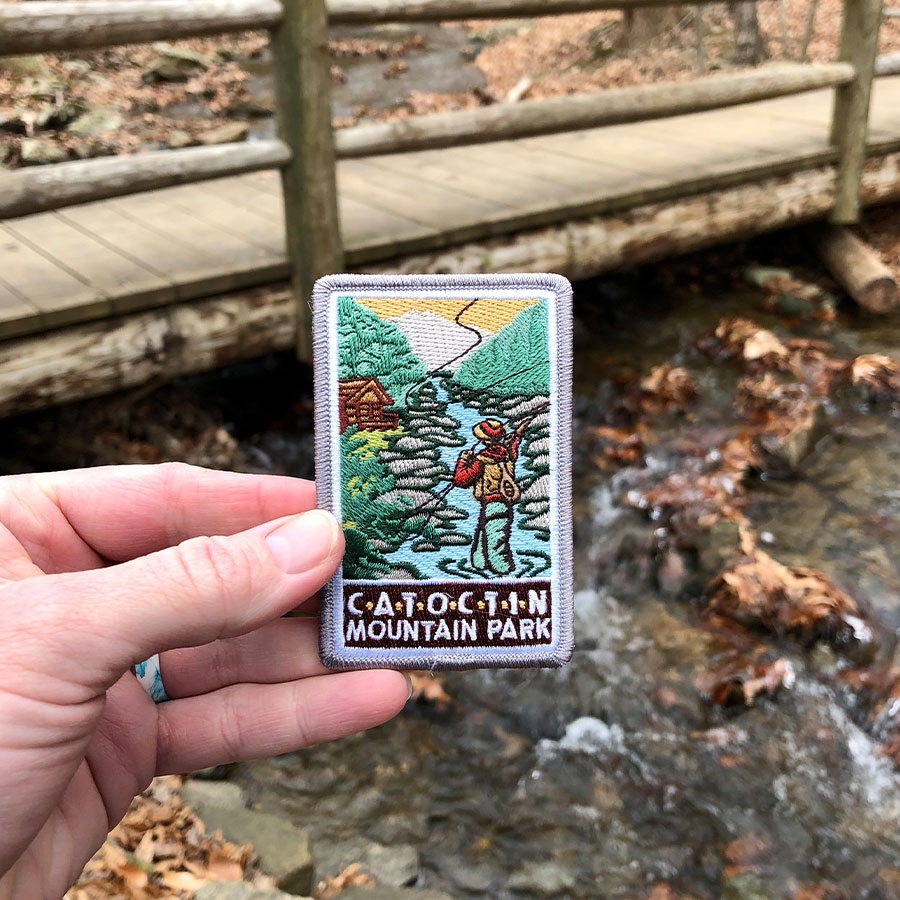 April 24 – Junior Ranger Day
The second Saturday of National Park Week, April 24, is Junior Ranger Day. The Junior Ranger Program is a great way for kids of all ages to "explore, learn and protect" parks while earning a Junior Ranger Badge. While COVID has re-shaped the way this day is typically celebrated, the NPS has provided virtual learning experiences complete with virtual badges that can be printed out. Most NPS sites will also allow you to mail completed booklets for a physical Junior Ranger badge. Be sure to check out all the online and printable activities, virtual tours, videos, and webcams from parks across the country. Each park offers its own Junior Ranger experience.
April 25 – BARK Ranger Day
National Park Week comes to a close with BARK Ranger Day on Sunday, April 25. Exploring National Parks is often more fun with your four-legged companions, but it's important to do so responsibly and do your homework ahead of time to see where you can and can't take dogs. The NPS even recommends places that are especially good to take your dog, like Fort McHenry National Monument and Historic Shrine and Hampton National Historic Site. BARK Rangers are canine companions who, along with their human companions, model these best practices when visiting parks:
B

ag your pet's waste

A

lways leash your pet

R

espect wildlife

K

now where you can go
You can learn what it takes to be a BARK Ranger and check for parks that offer officials programs that reward good behavior. 
Despite the fact that COVID has halted most in-person celebrations during National Park Week 2021, there are many ways to appreciate these natural and historic sites throughout Maryland. Be sure to check individual sites to see what is open and what remains closed, and remember that even if you're not getting the full experience while you're there, you're reaping the health benefits of time spent in nature and you're sure to find a reason for a return trip (or 20)! 
---
Lead Photo: View of Harper's Ferry from Maryland Heights. Photo credit: Chris Vandergrift
Charissa Hipp is the founder and CEO of The Nature Prescription, LLC. A longtime tourism marketer and nature therapy guide, she believes in the power of connecting people to places. Charissa resides in Williamsport, Maryland with her husband and three children.