A Dessert Lover's Road Trip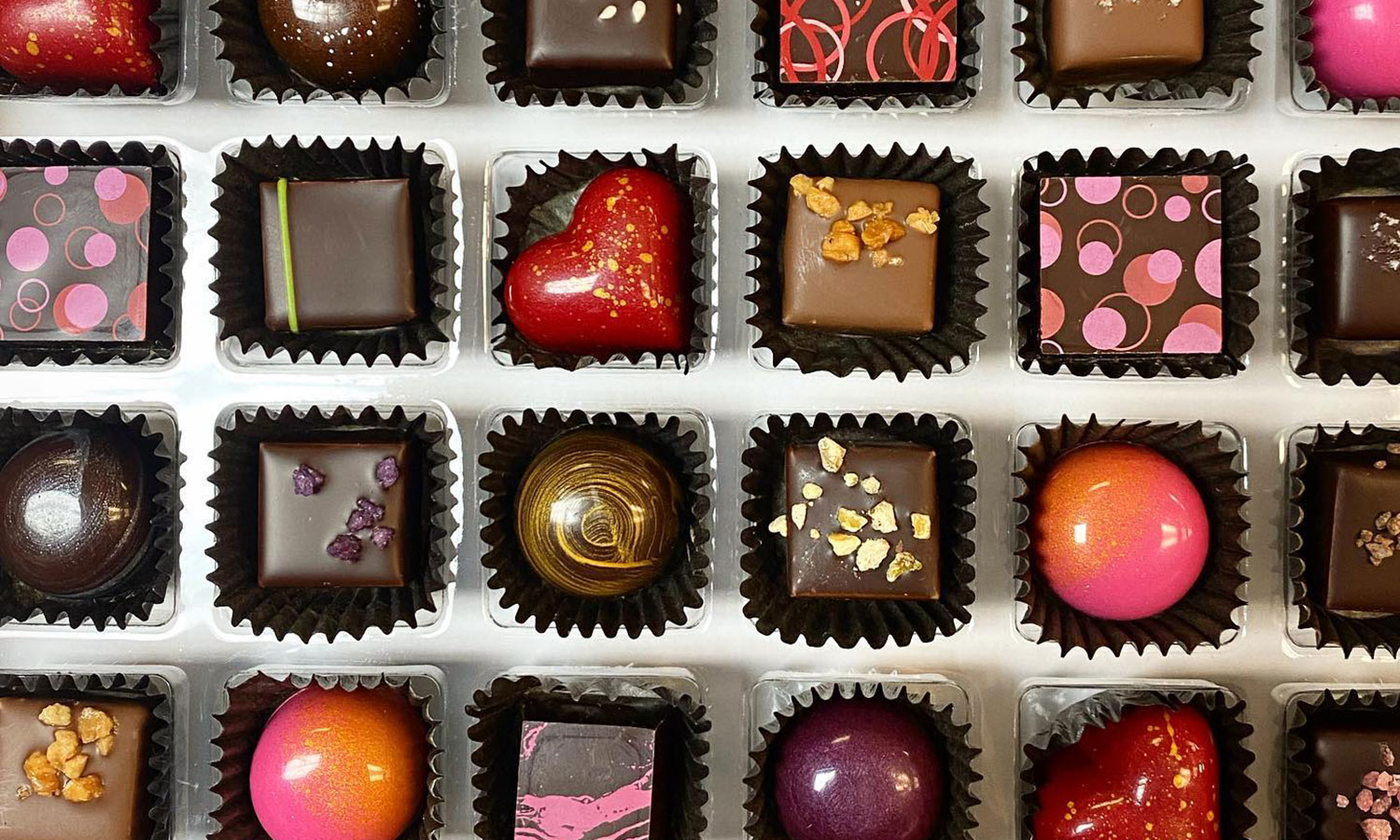 We've got a full day planned for your next sweet escape through Central Maryland.
Start: Baltimore
Finish: Frederick
Distance: 1 day, 4 stops, 95.9 miles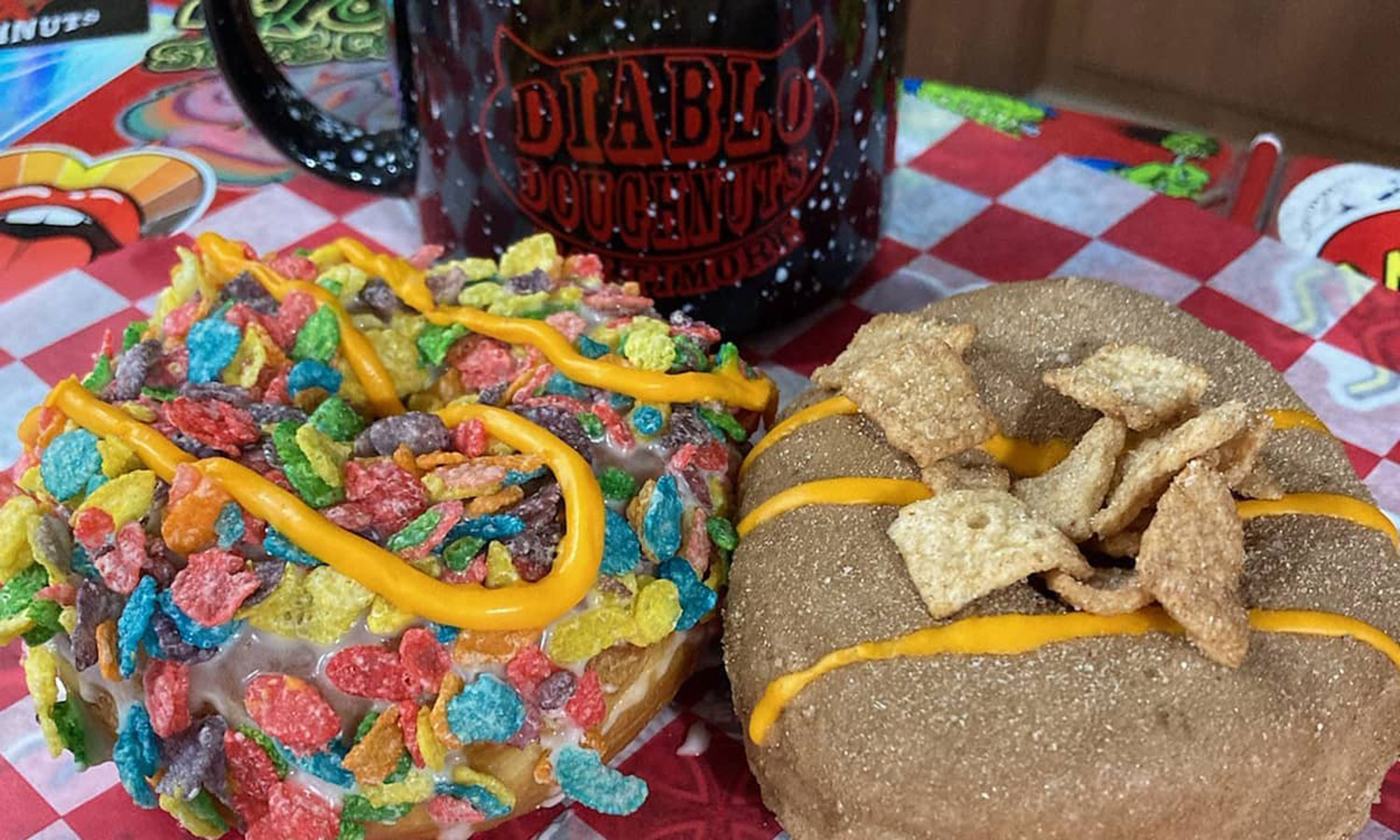 STOP 1
Diablo Doughnuts
3432 S Hanover St, Baltimore, MD 21225
First, we fuel up for our day of sweet treats at Diablo Doughnuts. Don't worry–they are not as evil as they sound. Diablo is a small-batch, artisan shop featuring local ingredients and good old-fashioned doughnuts with a twist. Enjoy one of their Unicorn Farts—a vanilla glazed donut covered in Fruity Pebbles—or a Captain Chesapeake (because Old Bay, duh). These popular doughnuts tend to sell out on weekends, so get there early.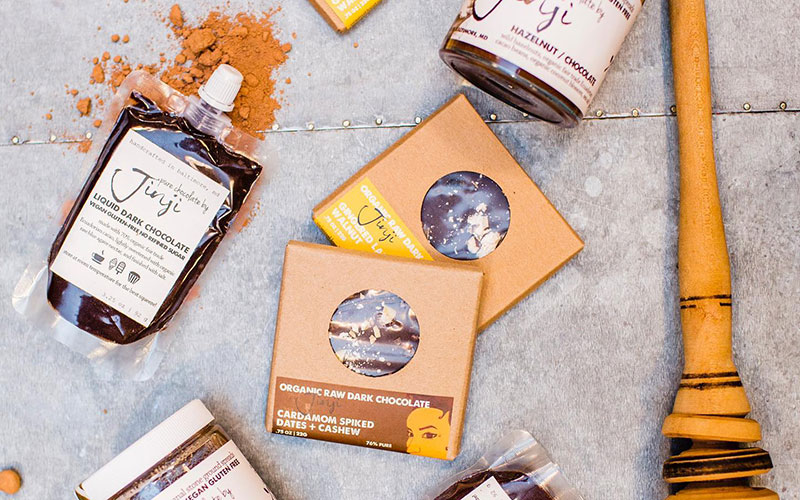 STOP 2
Pure Chocolate Shop by Jinji
529 E Belvedere Ave, Baltimore, MD 21212
Head North through Baltimore to Pure Chocolate by Jinji. This father and daughter duo seek to reframe chocolate as a healthful food as well as honor its ancient legacy. Jinji's chocolate focuses on supporting the wellbeing of farmers and the environment. All but one of their chocolates are vegan, and all are raw, organic, gluten free, and use no refined sugar. Pure Chocolate crafts truffles, pralines, barks, fudges, and more chocolate creations like hazelnut spread and chocolate-covered espresso beans.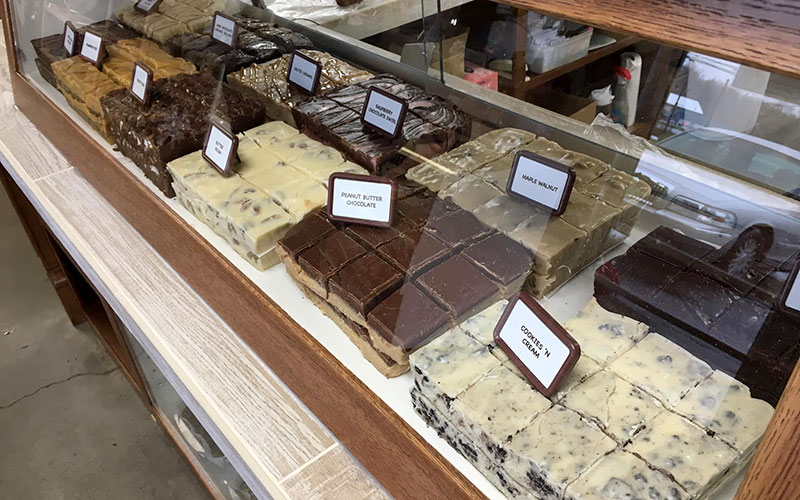 STOP 3
Gateway Market and Candyland
14802 N Franklinville Rd, Thurmont, MD 21788
Head to Gateway Candyland and Market for a huge sugar rush. Dubbed "The Sweetest Place in Frederick County," this Thurmont-based business would make Willy Wonka proud. Offering over 300 varieties of candies, 20 flavors of fudge, and 40 ice cream flavors, there's no question how it earned the title. Located along Route 15, this is a great stop for roadtrippers passing through Thurmont or on the way to your stay at Ole Mink Farm Recreation Resort.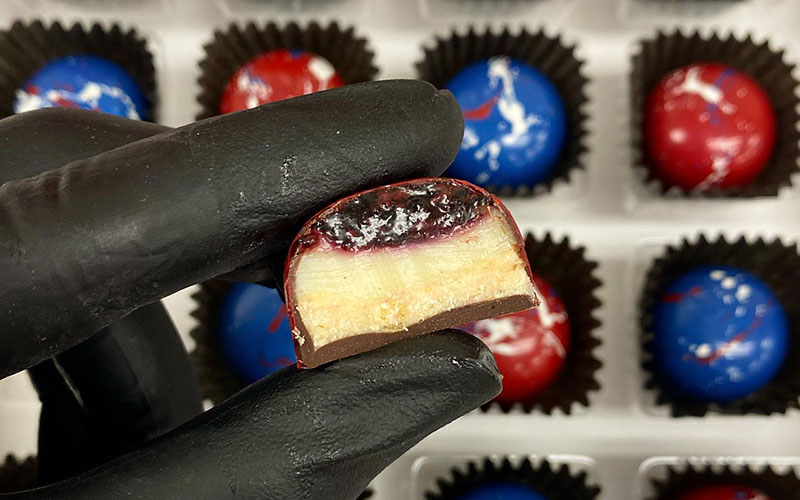 STOP 4
Zoe's Chocolate Co
121 N Market St, Frederick, MD 21701
Downtown Frederick hosts our last stop, Zoe's Chocolate Co. Chocolate has been a family business for three generations stretching back to their immigration from Greece. Their selections included some signature Greek flavors like pistachio, baklava, and pomegranate. Zoe's chocolates are like jewels, each with its own personality and flair. They offer a range of delights, including hot chocolate mixes, bars, and special items like cacao spice rub and chocolate mustache lollipops.
---
Lead Photo: Zoe's Chocolate Co