Hungry, Hon? Bring Your Appetite to Baltimore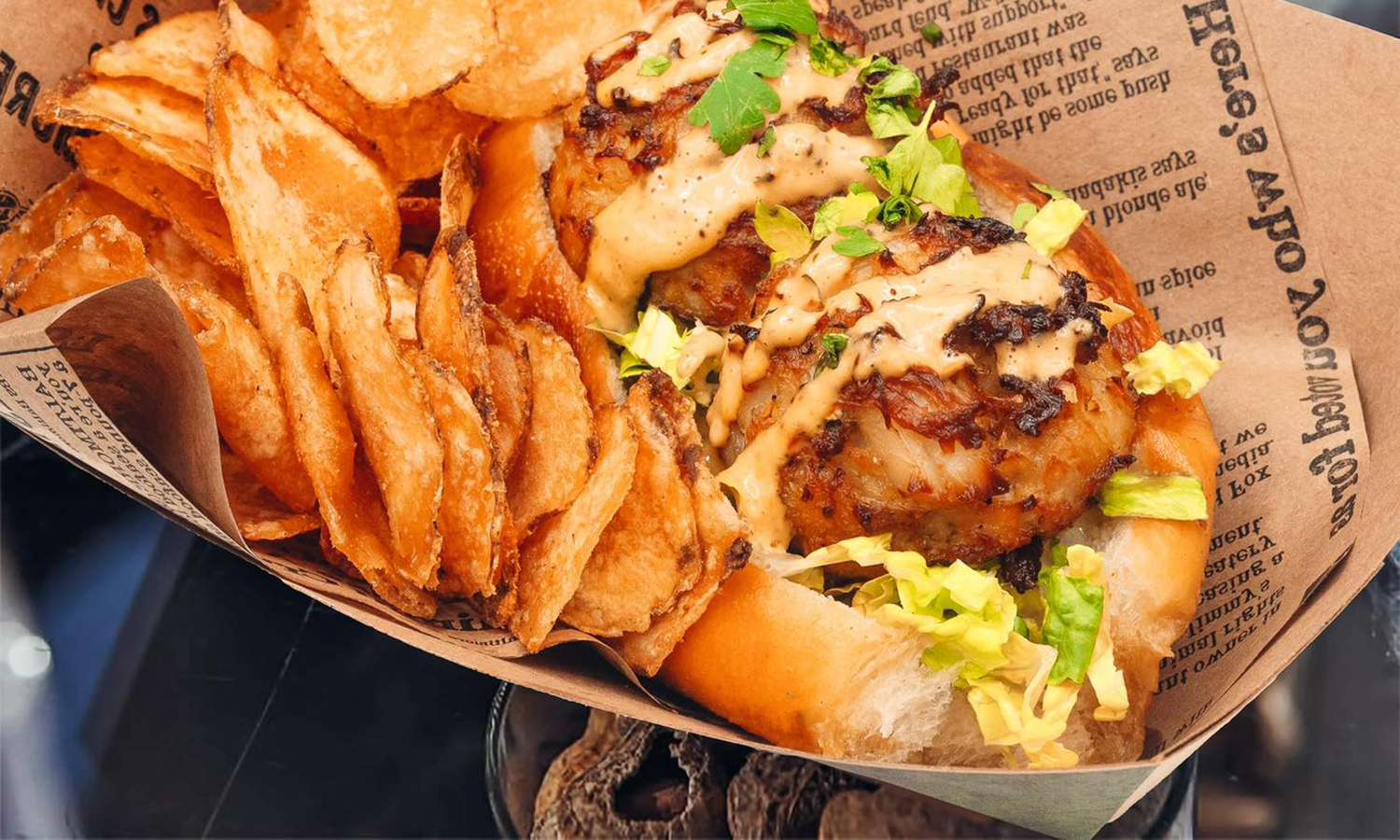 One of America's most historic cities, Baltimore brims with distinctive culinary traditions, celebrated restaurants, and epicurean verve. Established as a haven for Catholics in colonial America, Baltimore has long been home to immigrants from Ireland, Poland, and Italy—all of whom have left their marks on the city's food culture. The closest major industrial city to the South, Baltimore attracted huge numbers of African Americans during the Great Migration, and B'more's soul food (especially local specialties like lake trout and pit beef) is the stuff of legends. 
From perfect plates of lasagna in Little Italy to world-famous crabcakes by the harbor to avant-garde chefs in the colorful Hampden neighborhood, Baltimore promises endless opportunities for epic meals. 
Pasta and pastries in Little Italy
Thanks to flourishing factories and lenient policies towards the Church of Rome, Italian immigrants—mostly from Sicily and Calabria—settled en masse in Baltimore in the early 20th century. Nestled among weathered brick buildings a few blocks from the Inner Harbor, Little Italy is the first stop on our Baltimore foodie tour-de-force.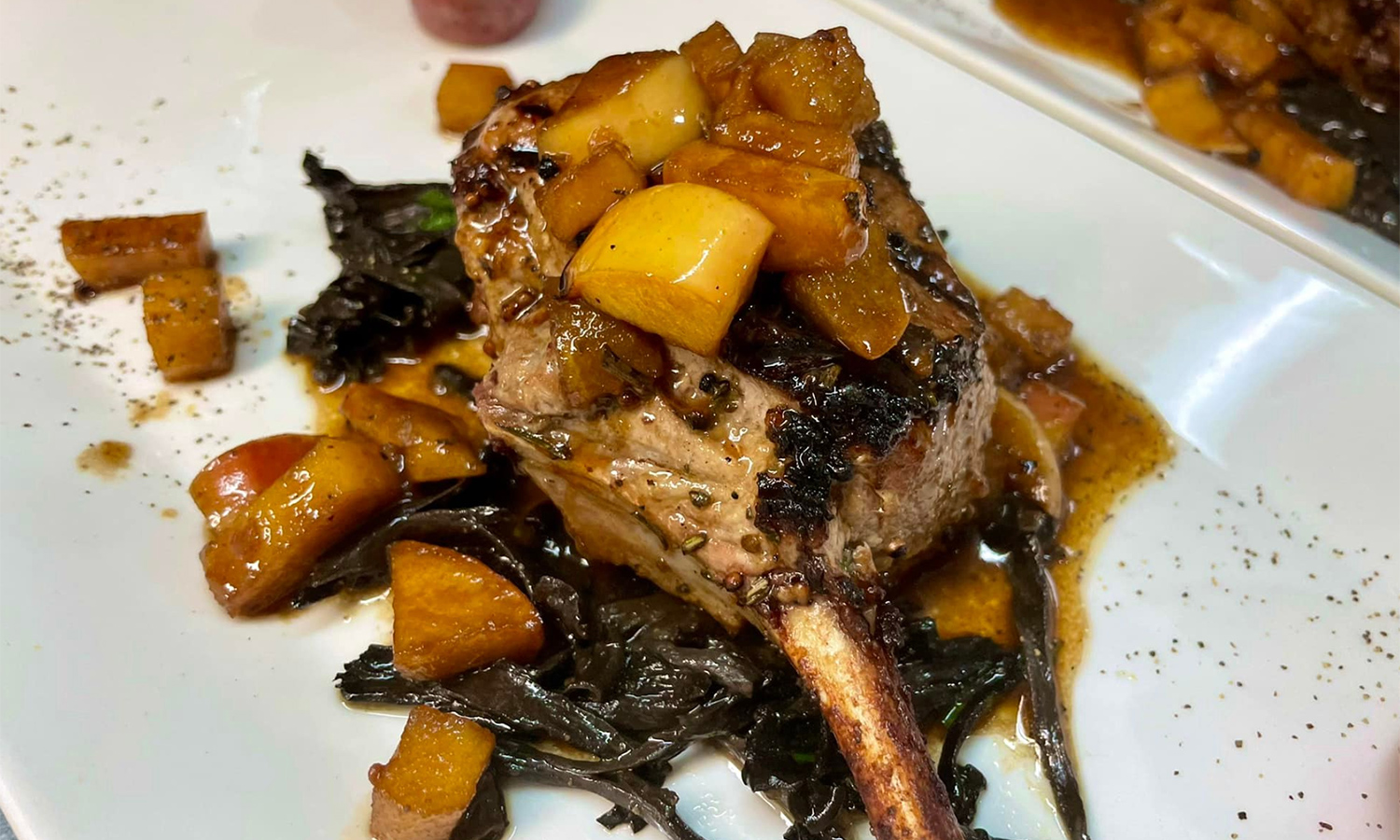 La Tavola executes the Italian American classics perfectly—dishes like lasagna, fried rice balls, and seafood pasta are all but unimprovable. The lasagna—a piping-hot tower of ricotta, caramelized parmesan, and Bolognese—remains, even years later, the best I have ever had.
After all those delicious carbs and cheeses, sweets and espresso are in order. Walk down the street from La Tavola to Vaccaro's Italian Pastry, a neighborhood institution that has been churning out cannoli, gelato, and Sicilian sweets since the 1950s.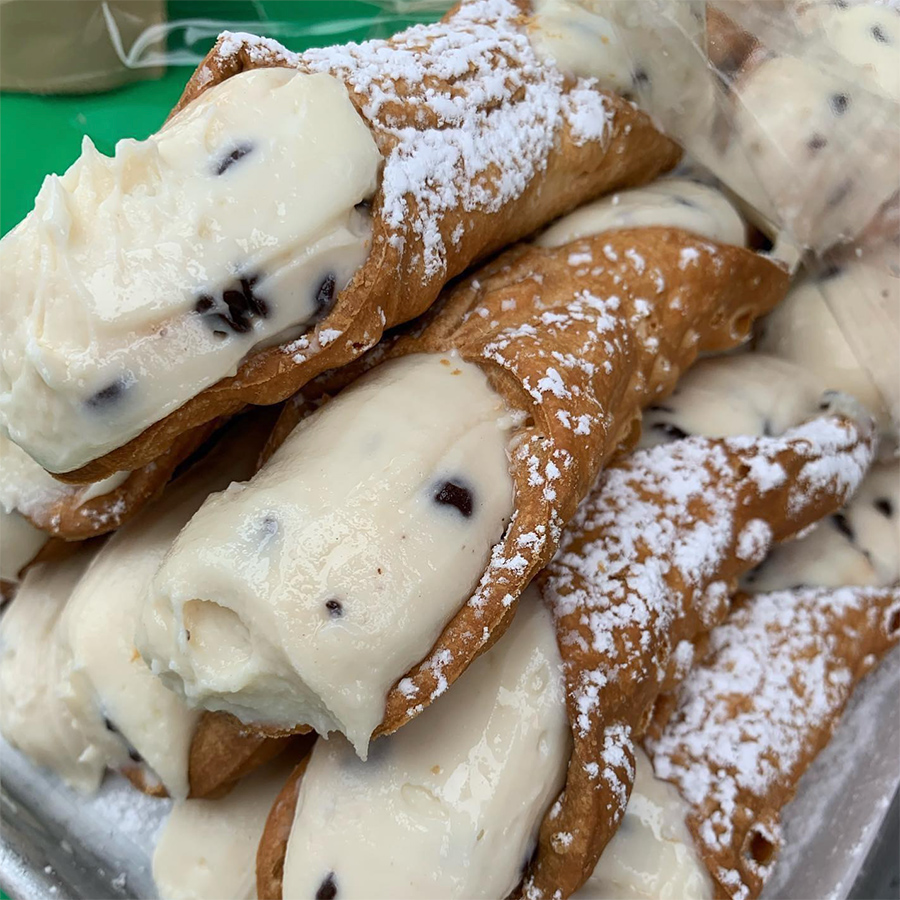 The traditional cannoli—fresh pastry shells bursting with sweet ricotta—are famous for a reason, but for a treat you won't find outside Baltimore, order the cannoli dip. Like the dessert version of Maryland crab dip, it's as decadent as it sounds.
Satisfying soul food
With a rich African American heritage, Baltimore, unsurprisingly, offers no shortage of mouth-watering soul food. Sure, you can find excellent collard greens, man n' cheese, and pork ribs, but dishes like lake trout and pit beef are original to Baltimore.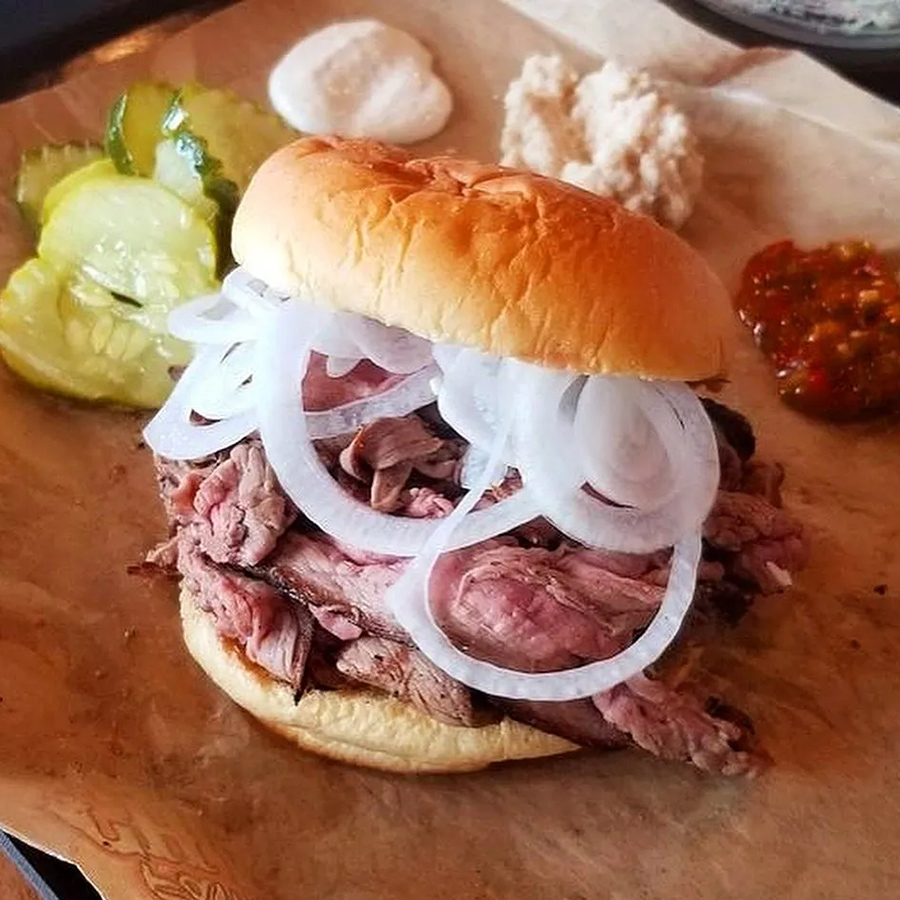 Pit beef sandwiches, thinly sliced roast beef piled on top of a kaiser roll and slathered with horseradish sauce, resemble Arby's sandwiches—but just orders of magnitude tastier. For two celebrated places for pit beef, located within walking distance of each other, look no further than Pioneer Beef and Chaps Pit Beef. Chaps Pit Beef is a brick-n-mortar, while Pioneer is basically a food truck only offering outdoor seating.
A compound misnomer worthy of "Holy Roman Empire," lake trout, Baltimore's favorite fried fish, is neither made of trout nor from a lake. Instead, lake trout usually comes from whiting—small, intensely flavored fish native to the Atlantic. This quintessential Baltimore dish, cousin to the New Orleans po'boy, usually comes with bread, pickles, and a generous hit of hot sauce. Head over to Faidley's Seafood to tuck into a plate of some of the city's best lake trout.
Local seafood
Speaking of superb seafood, few dishes are more iconic to Baltimore than the crabcake. For a celebration of everything blue crab, head to Jimmy's Famous Seafood. Many claim to serve the best crabcakes in Baltimore, but Jimmy's might actually have the local support to back up such a boast. When they're in season during the warmer months, order a mess of whole blue crabs—per Maryland tradition, they're dredged in Old Bay, steamed with beer, and served atop newspaper.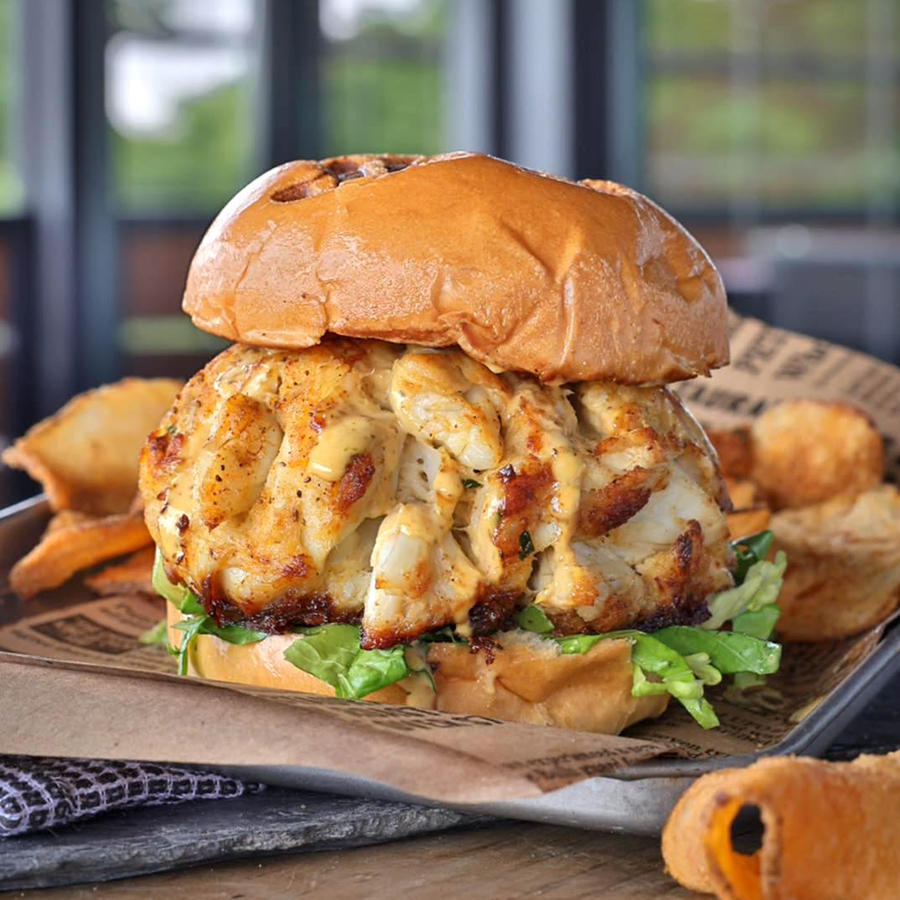 To polish off a plate of Chesapeake oysters—small, slightly sweet, and packing a briny bite—Thames Street Oyster House delivers the goods. With exposed brick walls and dark wood on the floors and bar, Thames Street feels like the Baltimore of Edgar Allen Poe. The succulent bivalves pair perfectly with a crisp IPA from Diamondback or Checkerspot, two Baltimore breweries worth checking out.
Drinks and eats in Hampden 
Looking for some pep in your step? Head to Baltimore's hipster hood, hon. Replete with colorful rowhouses and spacious parks, Hampden is an ideal neighborhood for strolling and people-watching. But first, coffee. Drinks from Artifact Coffee, Vent Coffee Roasters, Good Neighbor, and Common Ground will impress even the most discerning of coffee snobs.
Baltimore's Italian roots are by no means confined to Little Italy, and if you're craving a delicious pie and some well-made cocktails, head over to Birroteca. For an upscale dinner, La Cuchara blends the bounteous seafood of the Chesapeake Bay with traditional dishes from the Basque country and northern Spain.
Bring home some Berger's
Whatever you do, you can't leave Baltimore without tearing into a box of luxurious Berger Cookies—arguably the most scrumptious cookie known to man.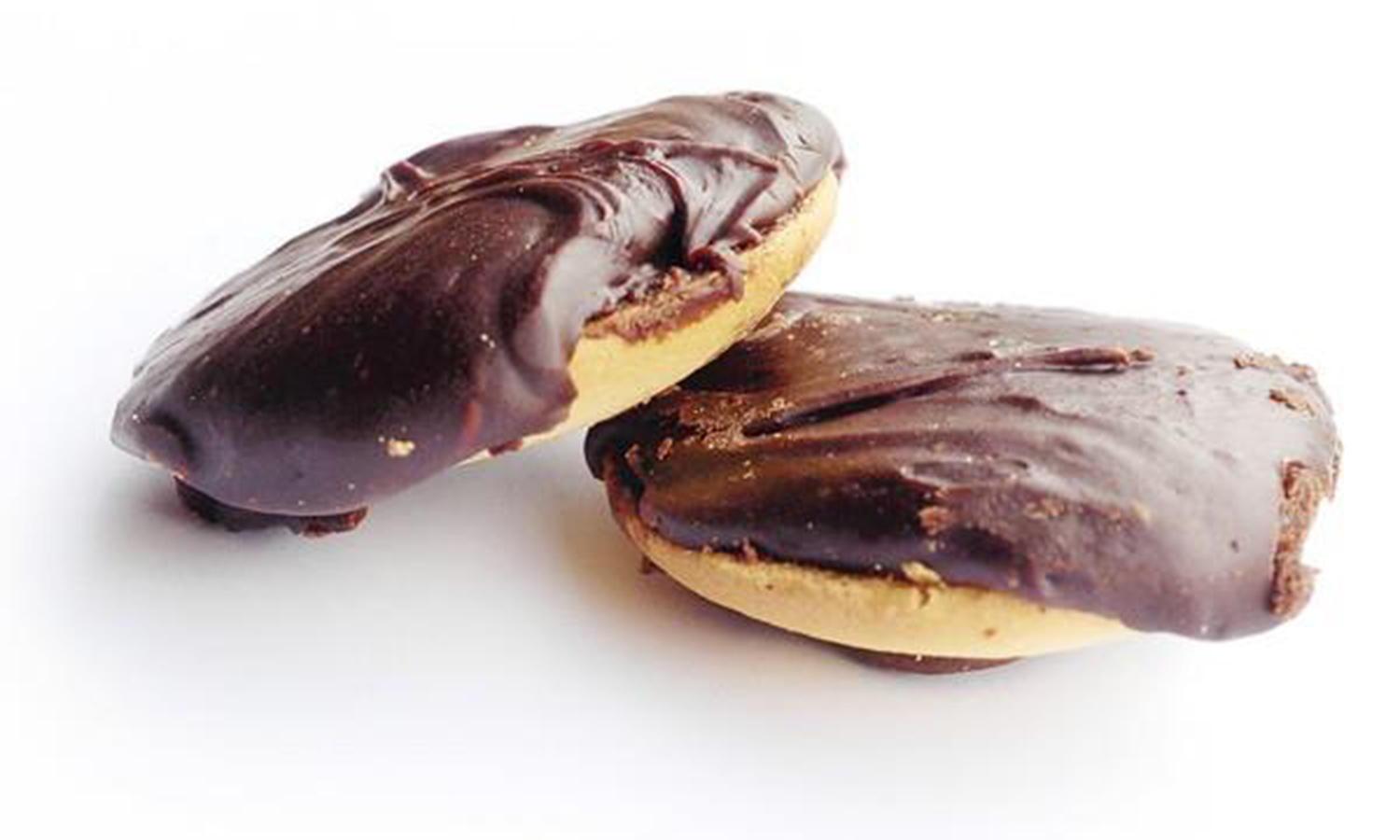 Originally sold at DeBaufre Bakery, variations on this German treat, vanilla shortbread smothered with surreally rich chocolate-fudge frosting, can be found all over the city. Most independent grocery stores in Baltimore sell Bergers by the box. Trust me, you'll want to purchase extras. 
---
Lead Photo: The crab cake roll at Jimmy's Famous Seafood inside Oriole Park. Credit: Jimmy's Famous Seafood
Johnny is a Brooklyn-based educator who loves to take trips, both near and far, during his breaks from school. Seemingly unquenchable wanderlust has taken Johnny across locales as exotic as the Central Asian Silk Road, Papua New Guinea, and Coastal Maryland. Apart from writing, Johnny enjoys studying world religions, cooking, and playing guitar.