Feast on These Fresh Maryland Crabs

One of the biggest joys of summertime in Maryland is enjoying a crab feast. There's really nothing better than a table covered in newspaper and a towering heap of fresh Maryland crabs that have been steamed and covered in Old Bay. 
Some of my best memories growing up involve eating crabs. Every summer our little neighborhood in northern Baltimore County would throw a crab feast. We set up folding tables in the middle of someone's driveway, and one of our neighbors would unload several bushels of crabs from the back of his pickup truck. After what seemed like hours of picking crabs, all the dads on the street would hop on their riding mowers and race to the end of the street and back.  The loser had to host the next year's feast.
Each summer my parents would take my sister and me on a road trip to Ocean City for a week-long vacation. We tried our hand at crabbing but never seemed to be able to catch a "keeper." I distinctly remember catching more horseshoe crabs and jellyfish than actual crabs. But we always made a point to get crabs from a local seafood market at least once during our vacation. 
View this post on Instagram
Now that I've lived on Maryland's Eastern Shore for nearly 20 years, my knowledge and skills for catching crabs have definitely improved. I know more places to go, I have more techniques for catching them, and I have my favorite ways to steam them. I also had a job for two years that had me taking boats out of Tilghman Island on a daily basis, so I've been somewhat immersed in what I like to call "watermen's country", seeing work boats every day, hauling in crabs, and shipping them off to market.
We have a spot not far from our house that we like to crab from, but we only crab there for fun and to entertain our son for an afternoon; most of the crabs we catch are undersized. Unless you have a boat, a favorite dock that you know will produce a good catch, or a friend that's a waterman, catching crabs can be tricky. But not to worry! Seafood markets and restaurants across the state serve up fresh Maryland crabs. Many also sell live crabs so you can steam them yourself.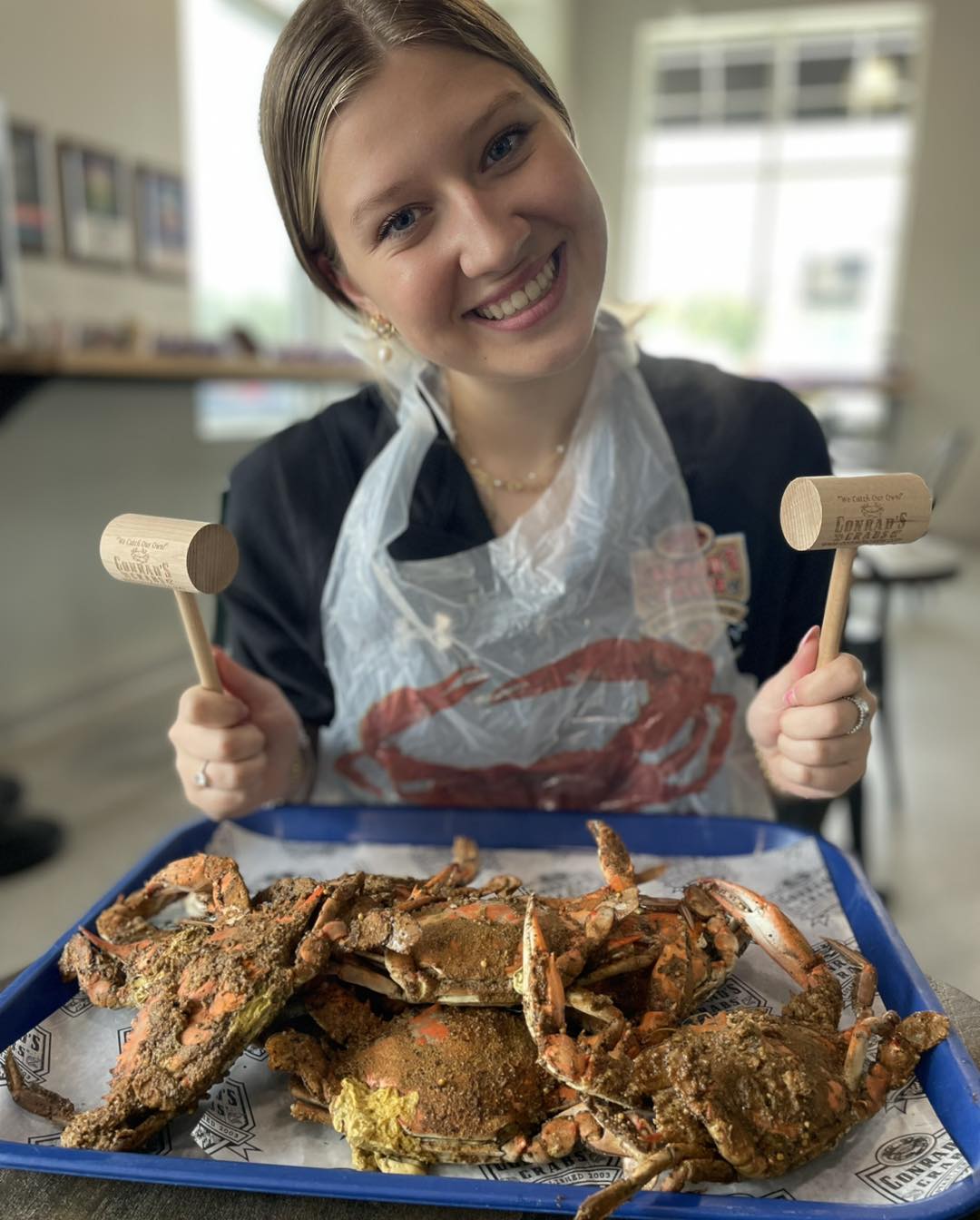 No matter where you are, there are places to pick up fresh Maryland crabs for your next crab feast. The list below highlights not just any seafood markets but those that are "True Blue" Certified. The True Blue certification program is managed by the State of Maryland's Seafood Program and showcases all of the restaurants and seafood markets that are guaranteed to always sell local crabs caught by Maryland watermen.
Please note that this list only scratches the surface. For a full list of True Blue-certified establishments, visit the interactive map on the True Blue listing page.
Chesapeake's Bounty—St. Leonard, MD
Founded in 1944 by a local waterman, Chesapeake's Bounty began as a small produce stand and seafood market in Calvert County.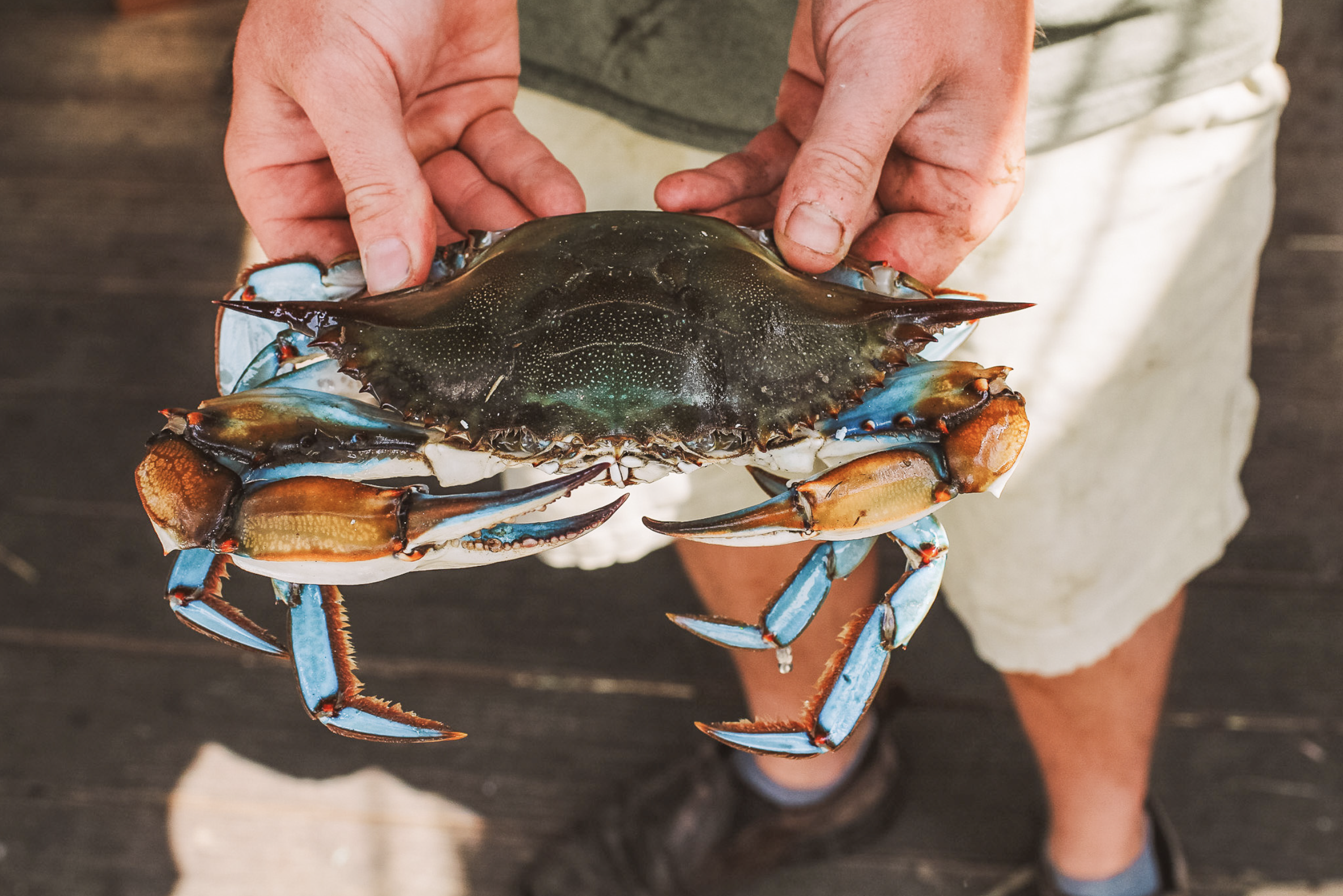 Over the years it grew tremendously and is still managed by the same family today.
Crab Galley—Odenton & Bowie, MD
Also family-owned, Crab Galley works directly with their own fishermen to bring the freshest catches into the market. Steamed crabs are their specialty, but they also offer a large menu with everything from crab ball appetizers and coconut shrimp to crab cake platters and kids meals.
Cameron's Seafood—multiple locations
With locations and even food trucks scattered across central and Western Maryland, Cameron's Seafood has lots of options. Cameron's will even ship crabs directly to your doorstep!
Conrad's Crabs—multiple locations
Not all seafood markets began several generations back. Captain Conrad left his corporate career in 2003 and never looked back. From starting out as a waterman to now opening multiple markets and restaurants across central Maryland, business is booming for Conrad's Crabs. I love scrolling through his mouth-watering Instagram feed!
Ocean Odyssey—Cambridge, MD
Ocean Odyssey is also known as Todd's Seafood. Founded in 1947, owners Brayde and Mary Todd opened their first crab picking & processing house on the south end of Dorchester County. Their son continued the business and opened the restaurant in Cambridge in 1986.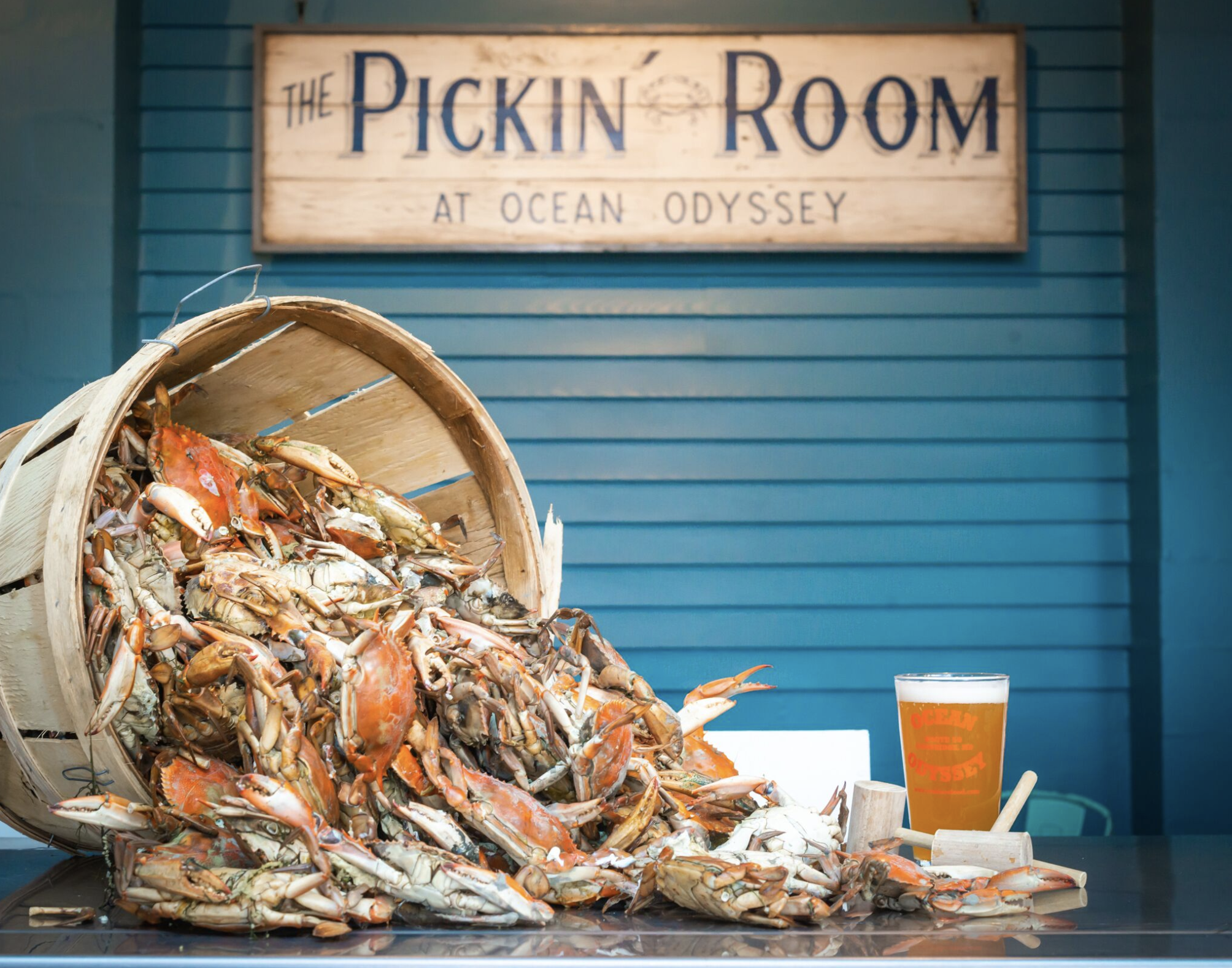 You can even book a private party in what used to be a crab processing room.
The Crab Place—Crisfield, MD
A list of places to get crabs would not be complete unless a place in Crisfield was on the list. Crisfield is known as the crab capital of the world! The Crab Place delivers "fresh seafood from our dock to your door."
---
Lead Photo: Chesapeake's Bounty
Laura Scharle is a small business owner specializing in ecotourism and heritage tourism marketing. She loves finding hidden gems and developed www.delmarvatrailsandwaterways.com to connect others with outdoor spaces. She lives in Ocean Pines with her husband and son, where they frequently paddle, hike, and fish together. She can be found on Instagram @easternshorepartyof3