5 Reasons to Love Port Discovery Children's Museum in Baltimore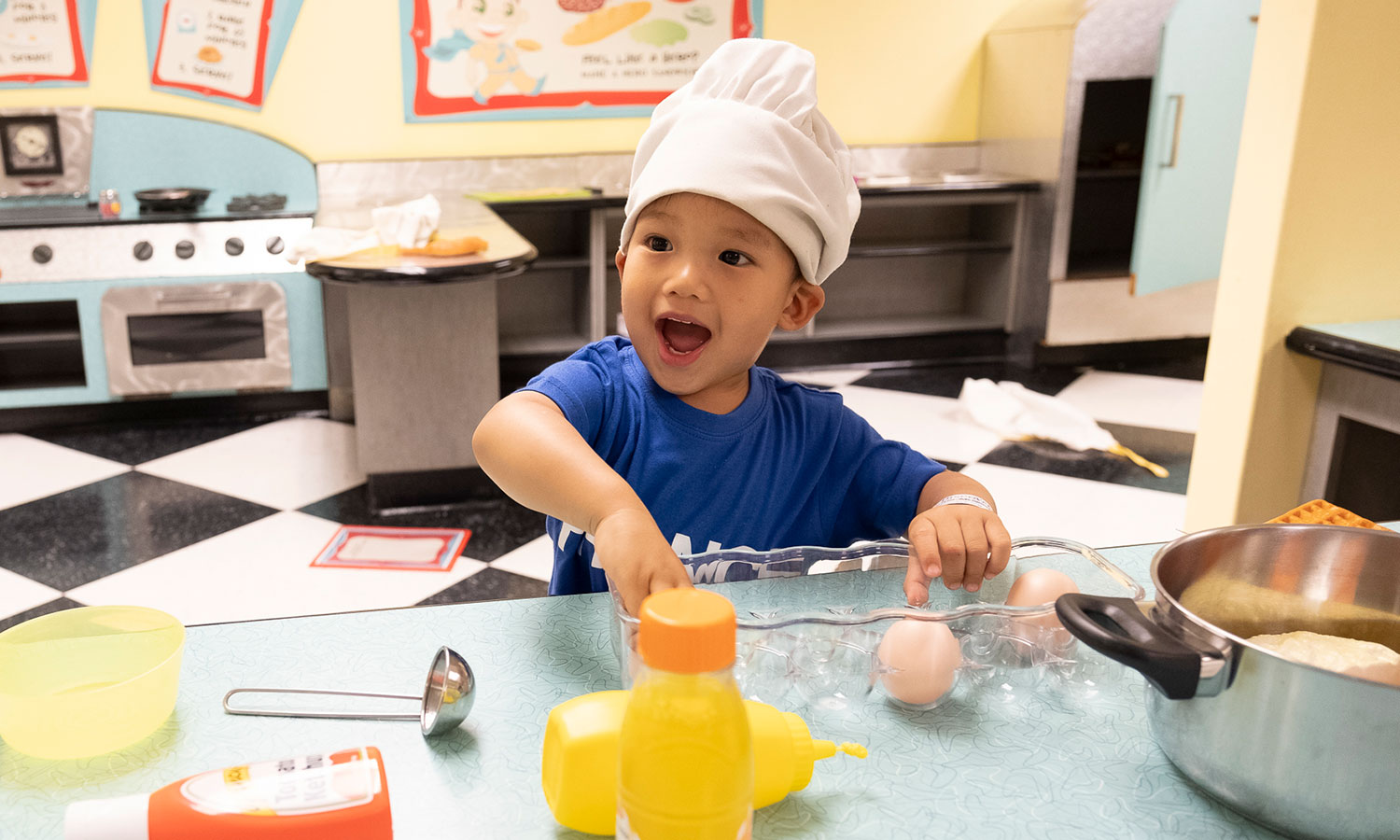 When someone asks where I'm from, I'm proud to say I'm a Baltimorean. I was born here, and have lived in or around Baltimore my whole life. As a child, Baltimore was my playground. I spent every weekend enjoying the kid-friendly destinations that the city had to offer. Now, as a parent, it's been special to experience a lot of the same spots with my kids. We often visit some of my favorite places from my childhood, but sometimes we get to go somewhere new to me, and l get to experience it for the first time with them. Port Discovery Children's Museum is one of those places.
Located in the heart of Downtown Baltimore, Port Discovery is eighty thousand square feet of exciting opportunities to learn and play. I was just entering my teenage years when it opened in 1998 and missed the boat to get in on the fun. I passed it many times on my journeys downtown and would think, "Man, that place is probably really cool. I guess I'll find out once I have kids."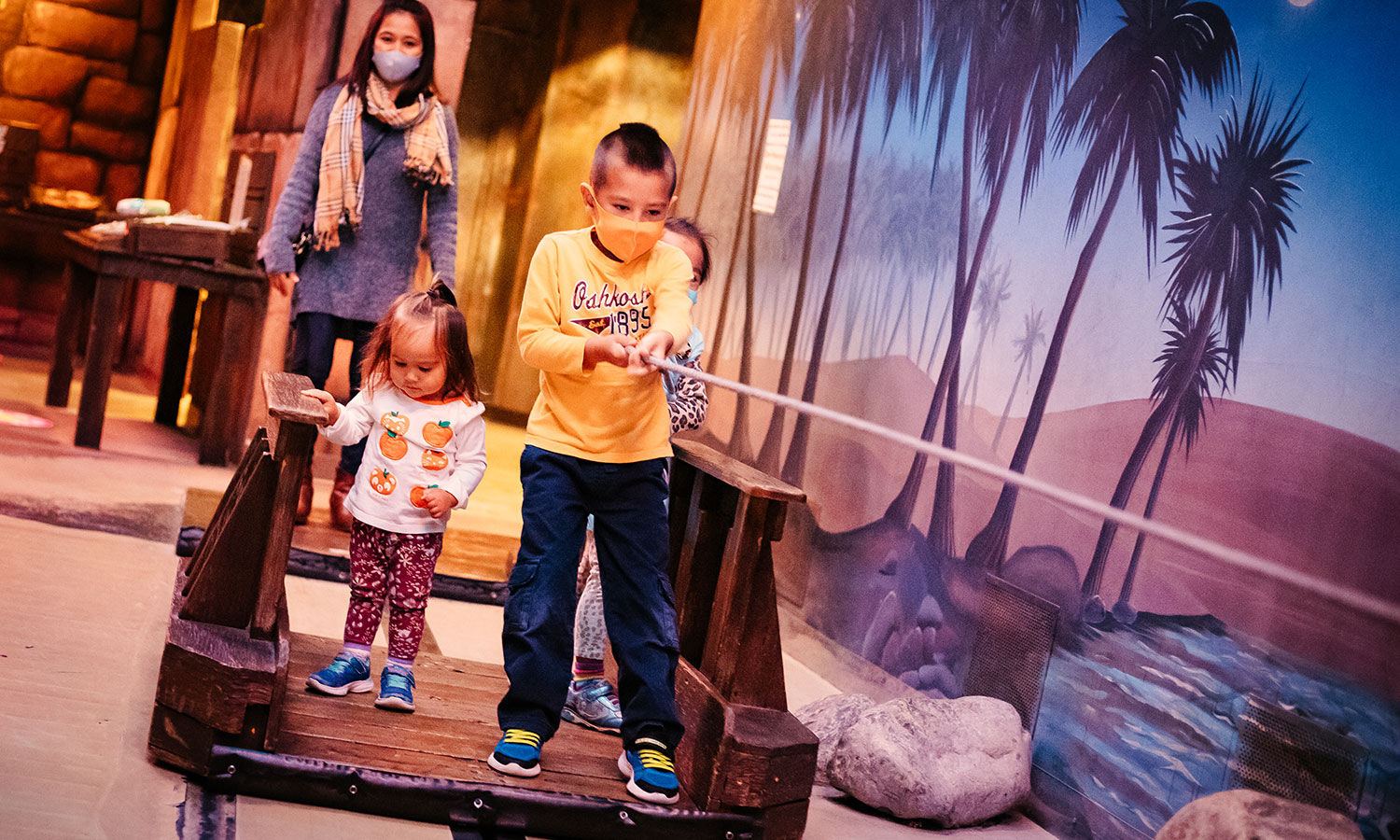 Fast forward to now, and it's one of our favorite places to visit. While the museum itself isn't new anymore, it's always changing—which keeps things fresh! Here are just some of the reasons we love Port Discovery and why I think your family will, too.
Three Floors of Play
Port Discovery boasts three floors of exhibits, most of which are permanent fixtures of the museum. Our personal favorites are a replica Royal Farms, a pretend diner that's wonderfully realistic for hours of imaginative play, a water play room (bring a change of clothes if you plan to play here—trust me), and what seems like infinitely more.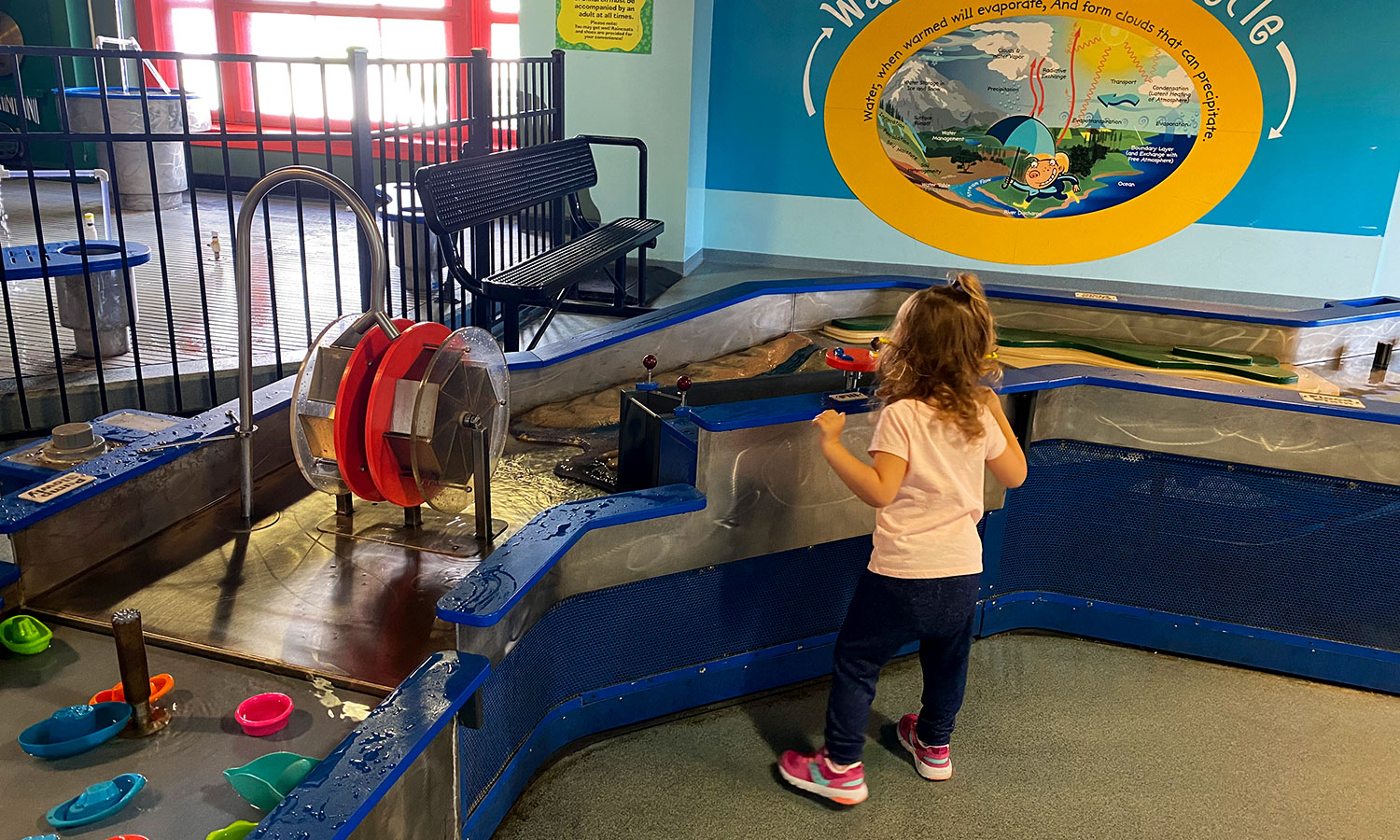 Every room we enter could be enough for my kids. I often have to drag them out of each room and remind them that there's more to see because everything is that much fun! You'll also find activities throughout the museum's hallways, such as giant building blocks and a sensory wall.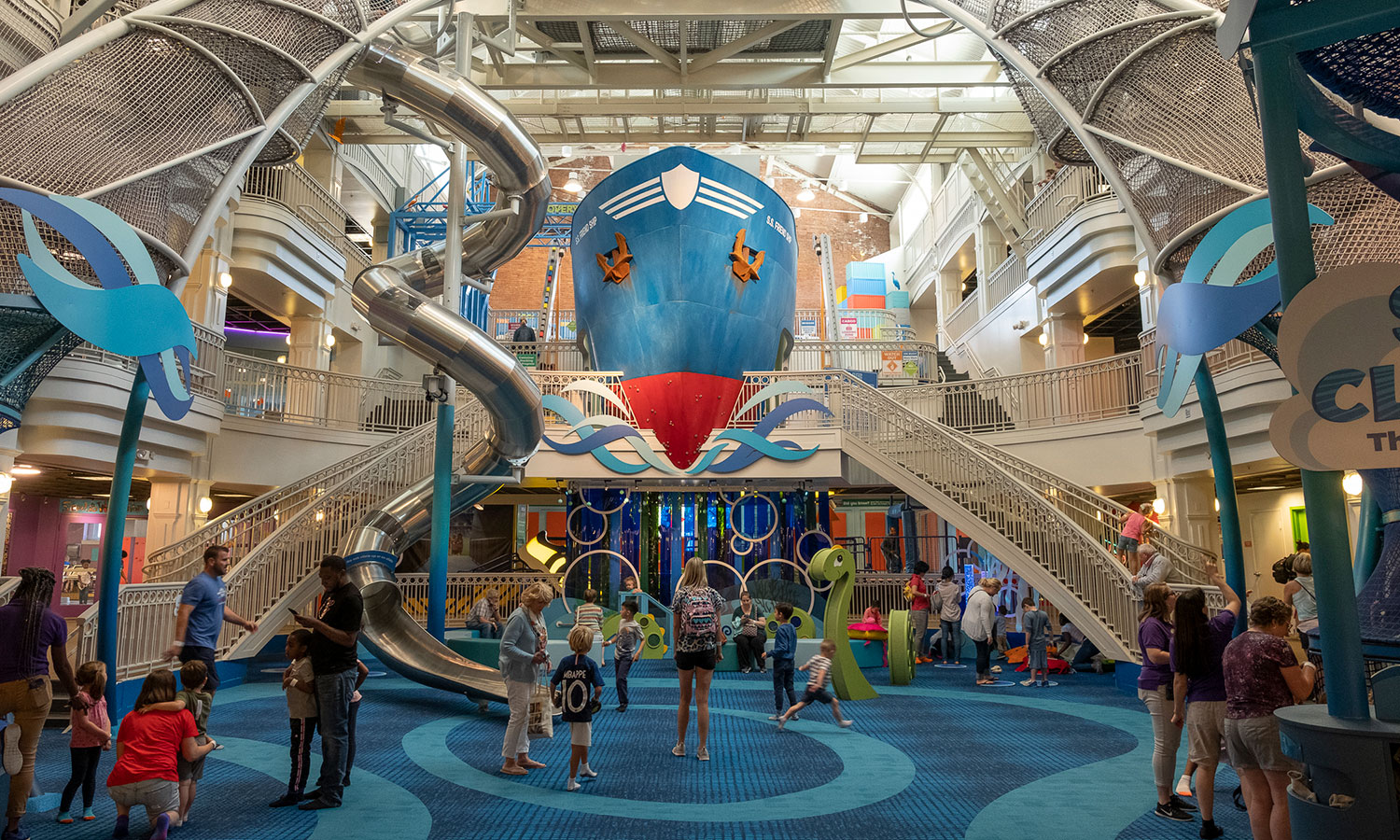 But the star of the show has to be the SkyClimber. The SkyClimber is a giant climbing structure that is four stories tall. The structure itself has age limits: kids 3+ can climb up and down into the frame, and ages 5+ can go down the slide. A toddler-friendly play area surrounds the base of the SkyClimber, which is nice for keeping your little ones busy while the older kids climb and slide.
For another thrilling slide ride, check out the Big Slide in Rocky Ridge, MD!
Exciting Rotating Exhibits
In addition to the permanent exhibits, there is currently an animation exhibit called Animationland running through January 2, 2022. We were able to explore this exhibit recently, and it was very cool.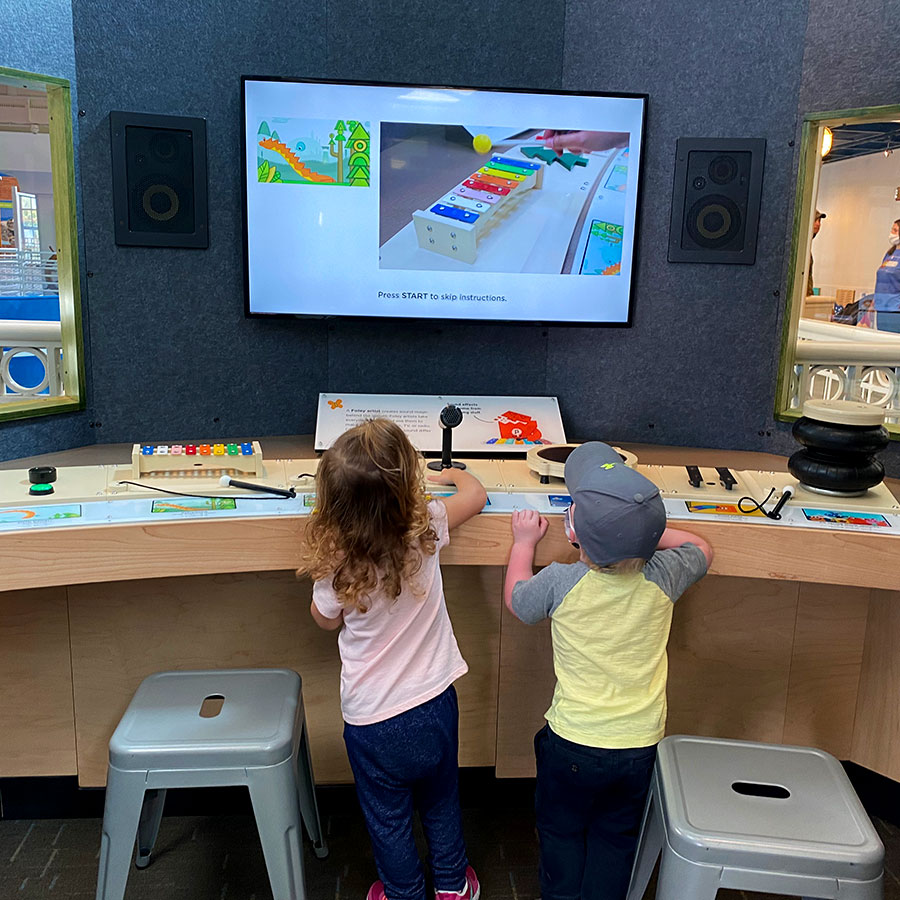 In this exhibit, kids are welcome to explore many aspects of the animation process in interactive, hands-on ways. One of our favorite parts was getting to make a stop motion video by making different poses on a stage while a camera photographed the kids every few seconds.
Special Events and Programs
Port Discovery also has a full calendar of special events and programs, such as storytime, music programs, dance parties, and art and crafts. For holidays and other special events, they have corresponding themed events.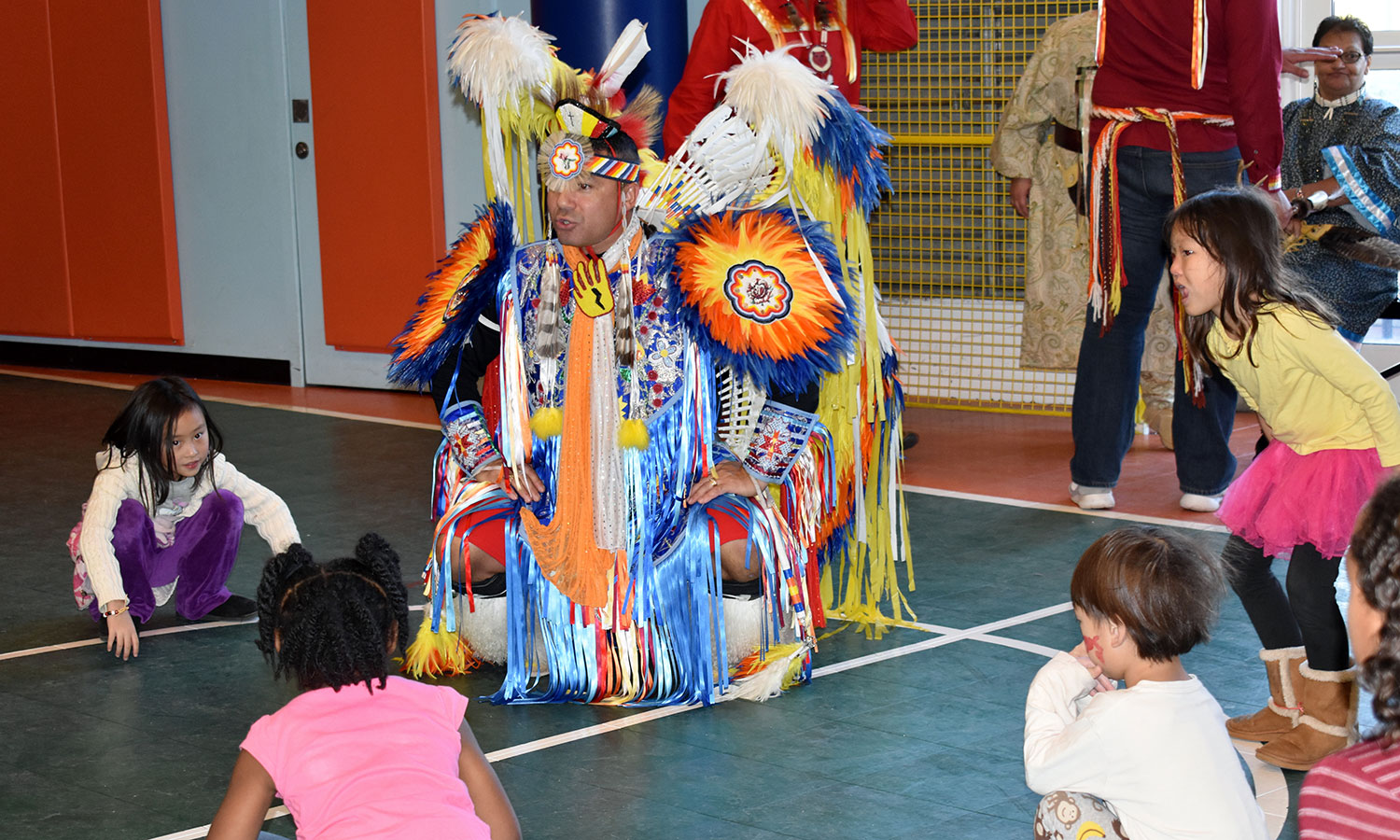 On November 26-28, they're hosting Indegenous Peoples' Heritage Weekend, where kids can learn about Maryland tribes through various educational and hands-on activities, such as traditional Piscataway dances, observing cultural artifacts, and make-your-own corn husk dolls. There is truly no end to what you can experience in just one visit to Port Discovery.
Fun for All Ages
It can be challenging for families with kids in a wide age range to find something everyone will enjoy. I genuinely believe Port Discovery is a great option for families with toddlers through elementary school.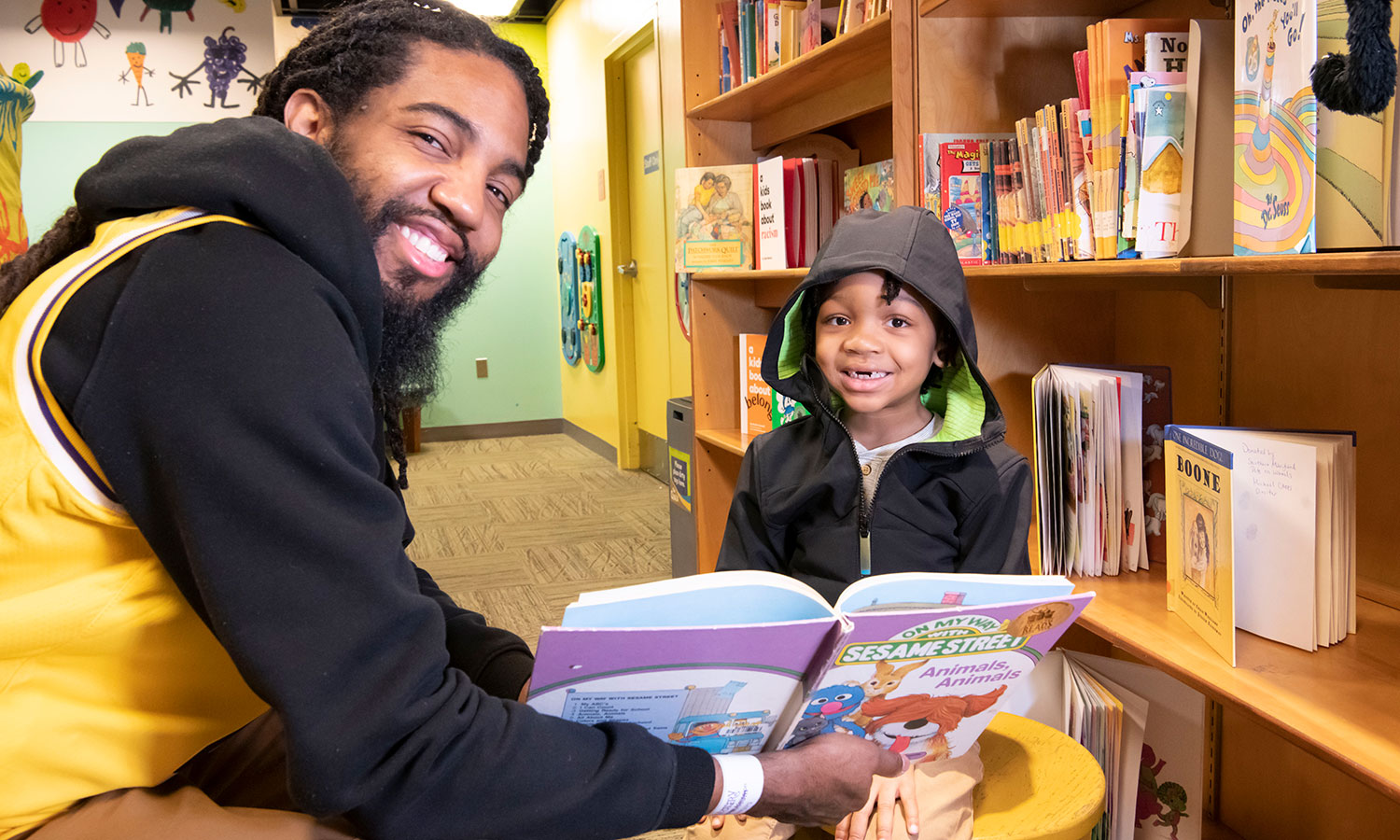 Parents with babies and toddlers will appreciate the Tot Trails room, which comes equipped with a bathroom, nursing room, and a soft area for babies to crawl around and play with age-appropriate toys.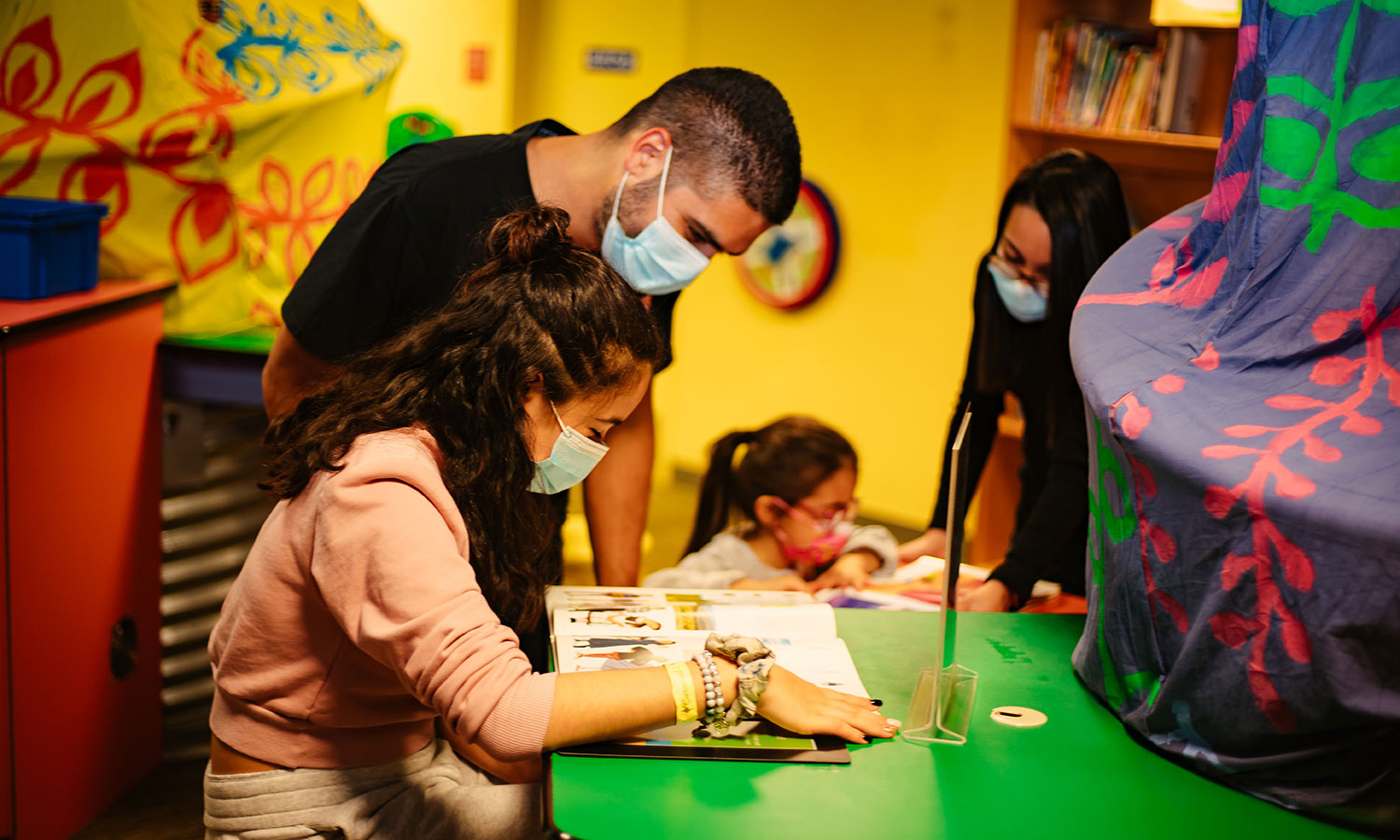 Older elementary kids will enjoy the Adventure Expedition and Kick it Up indoor sports stadium. Except for the places specifically designed for toddlers, most age groups will enjoy every activity and exhibit.
Helpful and Friendly Staff
As a parent, there is nothing more enjoyable than watching your kids learn, explore, and have fun. They will do all of this and more during a visit to Port Discovery. However, the place is huge and can seem overwhelming at first, especially if you've never been before. That's why one of the things we love most about Port Discovery is the staff.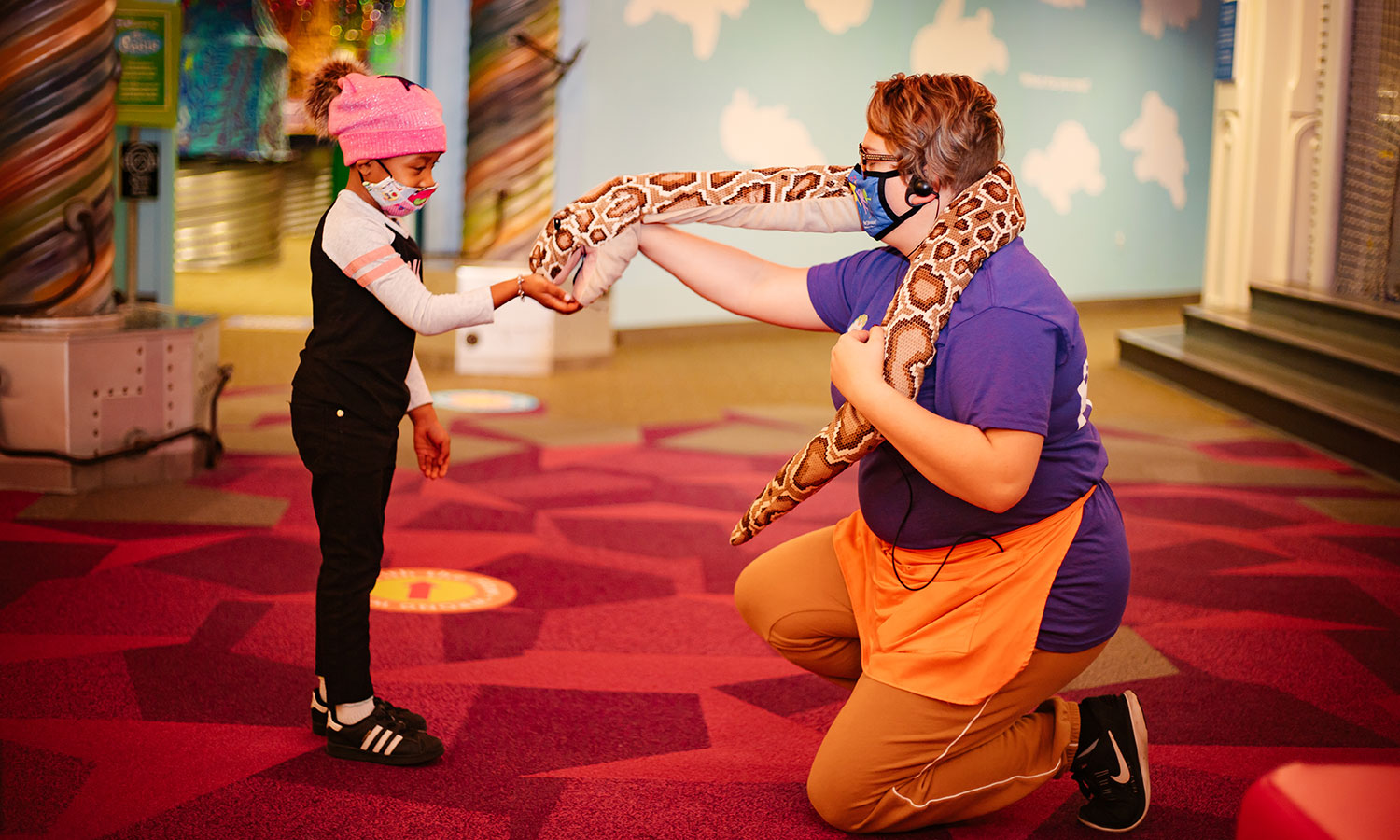 From the minute you walk in until you leave to go home, everyone you'll encounter is friendly, enthusiastic, and happy to help answer all of your questions. I will never forget one visit a couple of years ago—an employee walked around the museum with an acoustic guitar and sang to the kids. He wasn't part of any exhibit—he was doing it because it brought him joy. I will never forget how much more magical the experience was because of that engaging staff member.
Plan your visit through the Port Discovery website—you'll find information about parking, admission, public health and safety guidelines, and general information.
---
Lead Photo: Port Discovery Children's Museum
Rachel Zillig was born and raised in the Baltimore area, and currently resides in Parkville with her husband and two daughters. She is a full-time stay-at-home mom, with a part-time job that she does from home. She graduated from Towson University with a bachelor's degree in Sociology, and in her spare time enjoys hiking, and going on adventures with her family. She also runs the Baltimore Family Fun Instagram page, which she uses as a resource for local families looking for family-friendly things to do in Maryland.