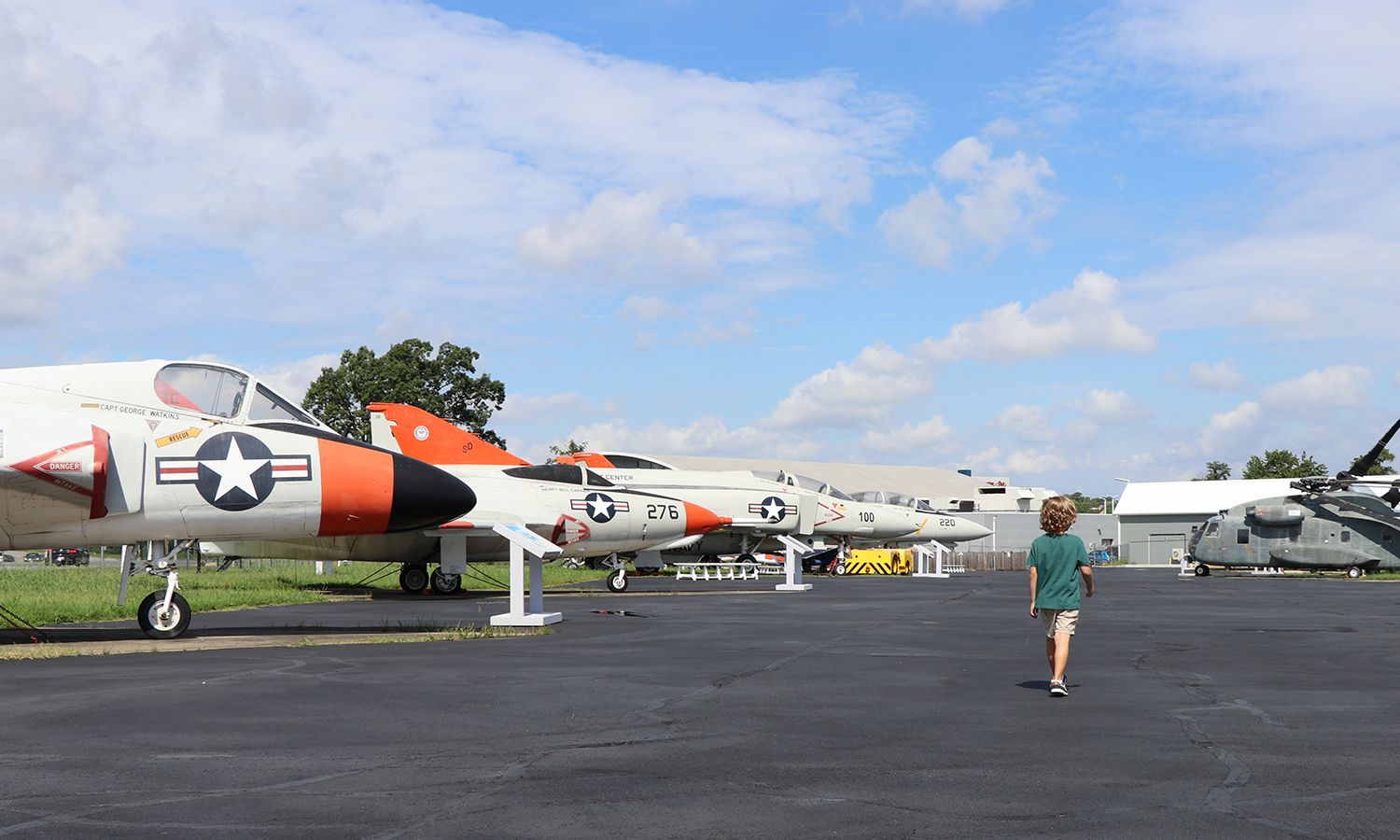 Exploration, education, and excitement await your family on this memorable day trip in Southern Maryland.
Start: Calvert Cliffs State Park
Finish: Patuxent River Naval Air Museum
Distance: 1 days, 3 stops, 12.8 miles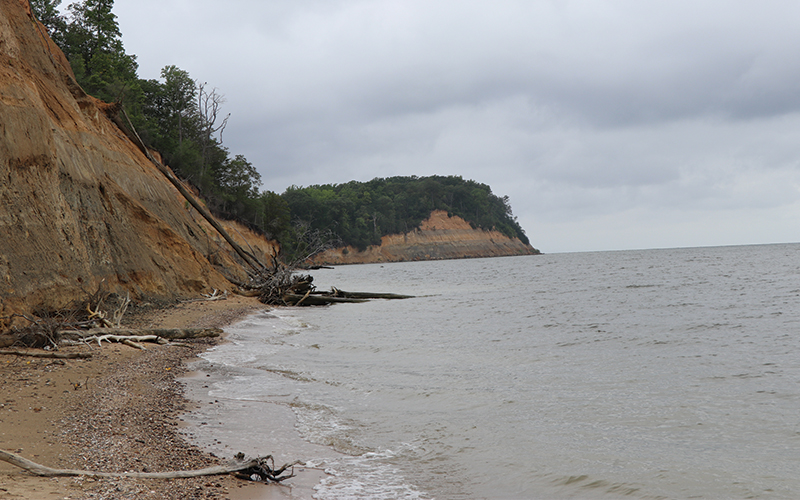 STOP 1
Calvert Cliffs State Park
10540 H G Trueman Rd, Lusby, MD 20657
Nestled along the western shoreline of the Chesapeake Bay lies a hidden gem that's been millions of years in the making. Boasting coastal cliffs, forested trails, sprawling wetlands, and a fossil-filled beach, Calvert Cliffs State Park gives visitors not only a glimpse into the prehistoric landscape of Maryland, but offers what many of us are desperately seeking these days – an outdoor attraction with an abundance of activities.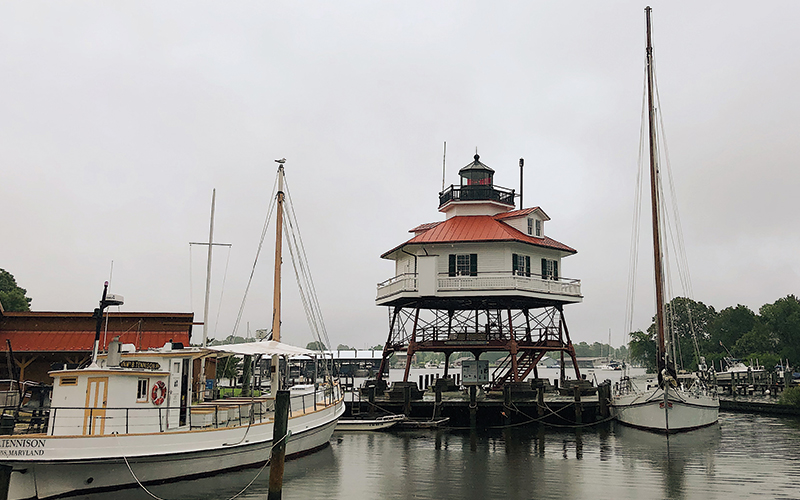 STOP 2
Calvert Marine Museum
14200 Solomons Island Rd S, Solomons, MD 20688

This small but impressively well-curated museum will teach you everything you need to know about the landscape, history, culture, and biodiversity of the nearby Chesapeake Bay and the freshwater systems that feed it. Engaging displays of fish, crustaceans, jellyfish, stingrays, and otters will give you and the family plenty of viewing entertainment. Plus, bones and fossils of creatures excavated from the nearby coastal cliffs will bring prehistoric Maryland to life.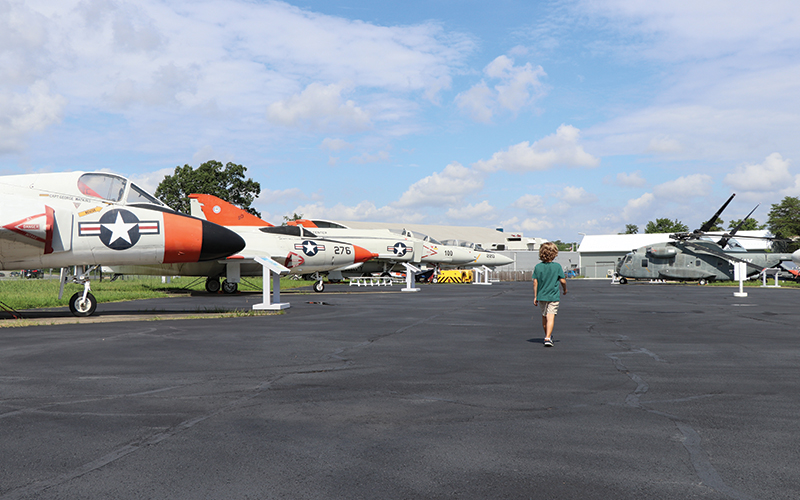 STOP 3
Patuxent River Naval Air Museum
22156 Three Notch Rd, Lexington Park, MD 20653
The Patuxent River Naval Air Museum is the perfect stop for both aviation enthusiasts and any child (or adult) who find themselves ooh-ing and aah-ing at impressive aircraft. Stop into the visitor center for some multi-media presentations explaining how Southern Maryland became the Navy's choice for executing test flights. Walk the flight line to get an up-close and personal view of over 22 one-of-a-kind Naval aircraft.