Fuel Up on these Fast Food-Inspired Eats around Baltimore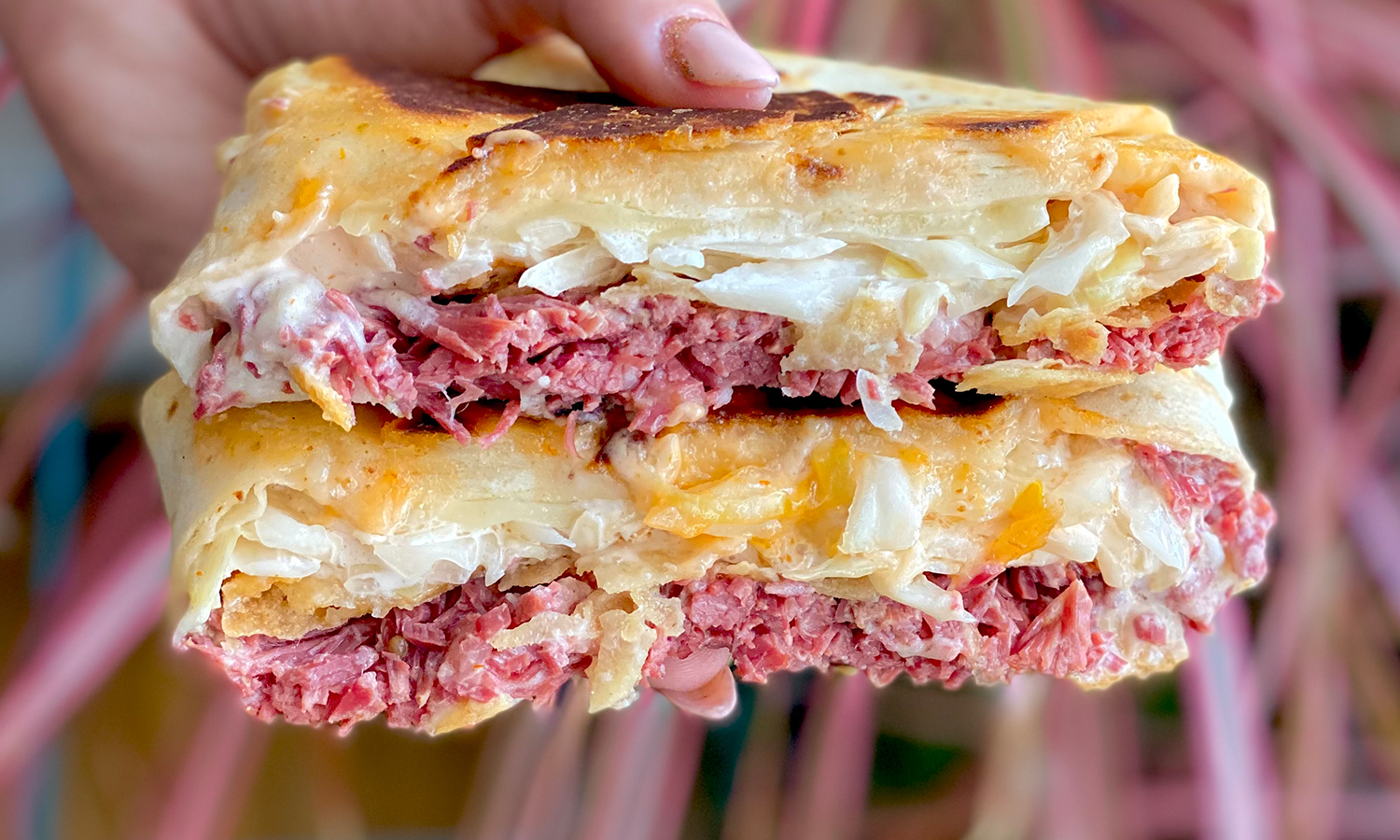 Inspired by classic restaurant chain menu items, these spots are serving up familiar flavors with a twist.
Start: Ellicott City
Finish: Baltimore
Distance: 1 day, 4 stops, 18.5 miles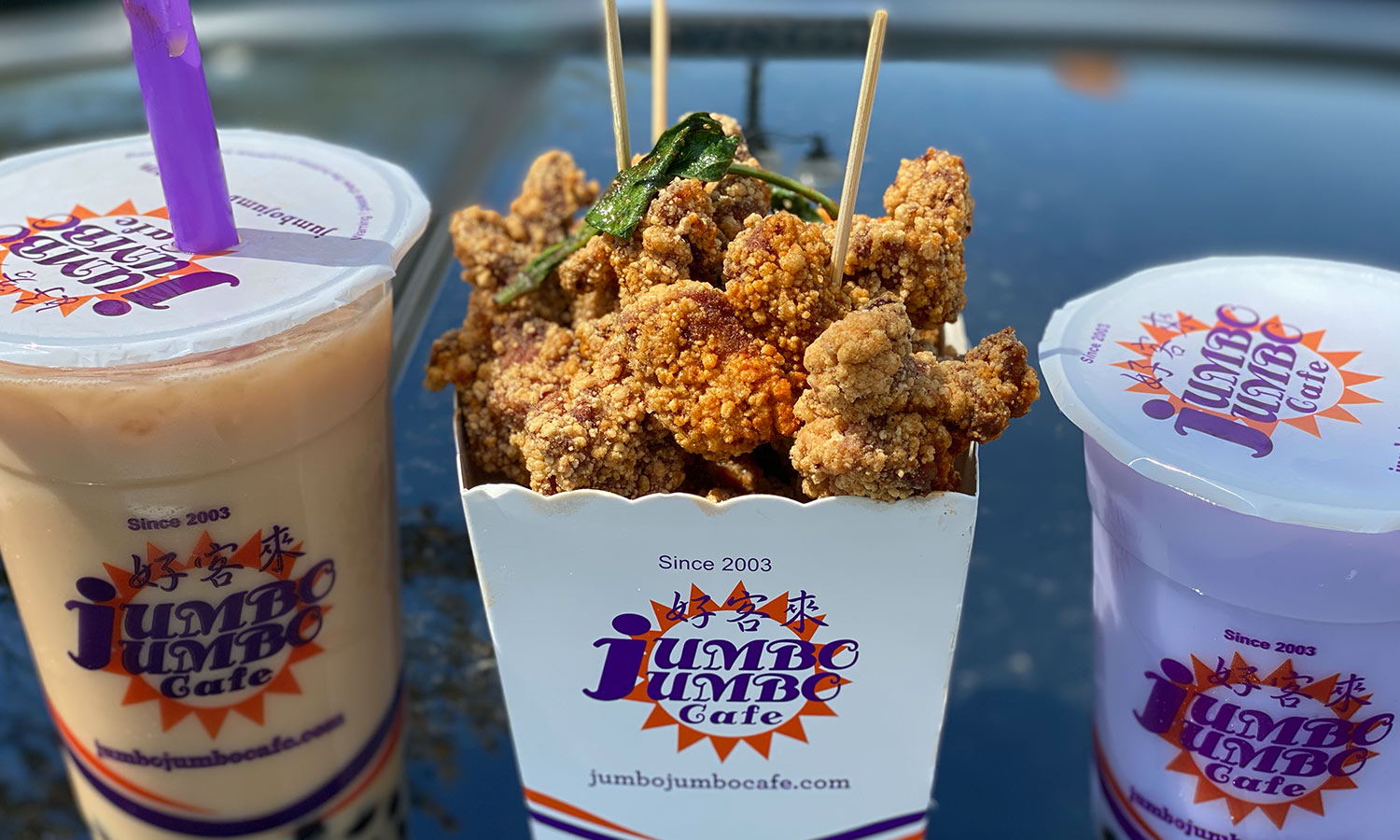 STOP 1
Popcorn Chicken at Jumbo Jumbo Cafe
9050 Baltimore National Pike Suite 106, Ellicott City, MD 21042
Start your road trip with the Taiwanese Popcorn Chicken for lunch, it is the most beloved item at Jumbo Jumbo Cafe. Based on the popular street food in Taiwan, the popcorn chicken is piled high into an open carryout box (perfect for snacking on the go or sharing at a picnic) and skewered with a few wooden sticks — an easy shift to mini kabobs. There's more than enough for one person.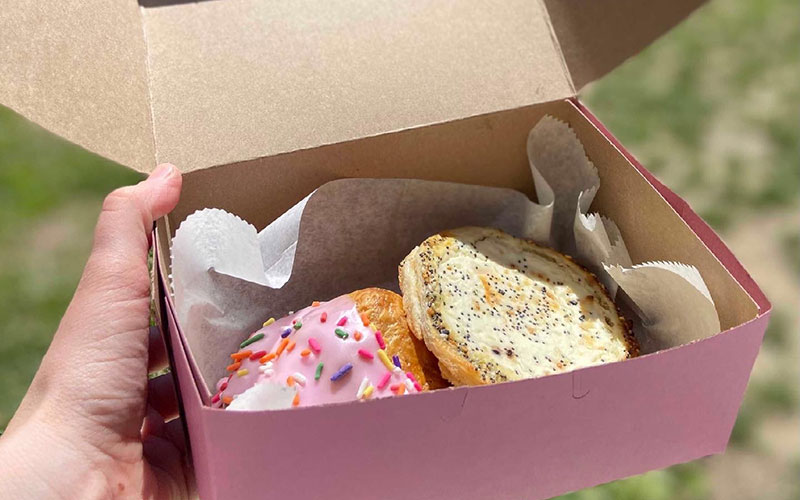 STOP 2
Biscuits at Crust by Mack
3300 Clipper Mill Rd, Baltimore, MD 21211
Grab a sweet treat at Crust by Mack in Whitehall Market. They specialize in thin pastry biscuits called "crusts," which come in a variety of sweet and savory flavors that change daily. Try the bakery's most popular item, the birthday crust, a fruit-filled pastry biscuit with a slathering of icing that's sweet but not overpowering. For something savory, the open-faced everything crust with a soft cream cheese topper that melts into its thin pastry bottom.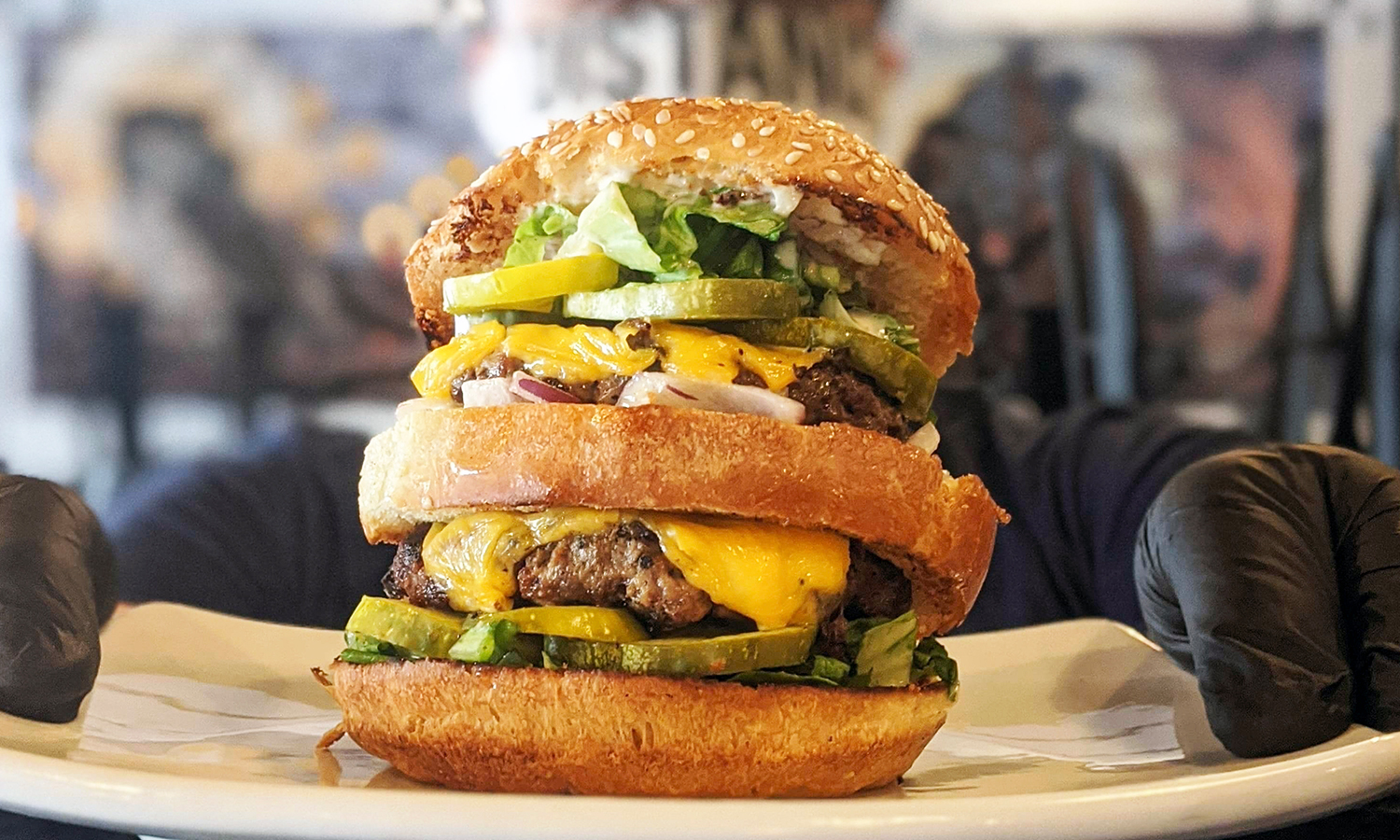 STOP 3
Drive Thru Burger at Nepenthe Brewing Co.
3626 Falls Rd, Baltimore, MD 21211
Dive into the multi-layered "Drive Thru Burger" at Nepenthe Brewing Co. for dinner. This burger is the chef's whimsical take on drive-thru style and is directly inspired by McDonald's Big Mac. Its local ingredients include two smash patties layered with a sliced sesame bun in the middle, which are topped with American cheese, shredded lettuce, pickles, chopped onions, and a special sauce. The experience is messy and satisfying, as a true fast food creation should be.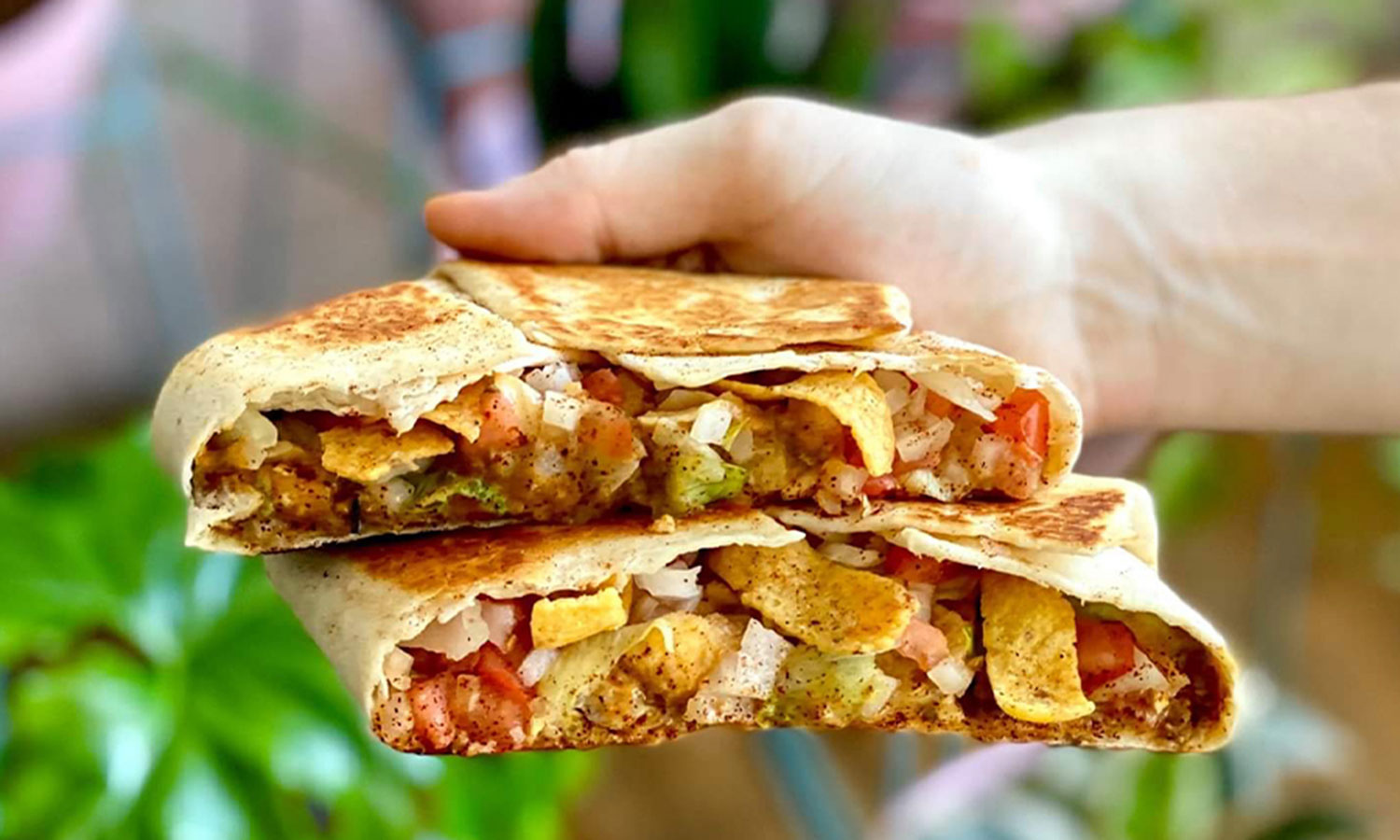 STOP 4
Krunkwrap at Wet City
223 W Chase St, Baltimore, MD 21201
Save room for our last stop, Wet City, a craft beer bar and restaurant where you'll find a real gem inspired by a fast food menu item: Taco Bell's Crunchwrap. It includes all the taco fixings with a crunchy tostada layer folded up into a soft tortilla and seared shut on the grill. Wet City's Krunkwrap changes often and includes variations such as chicken tinga, fajita, vegetarian, beef, and frito pie. The manageable size makes it optimal for a late-night snack or to get more than one.
---
Content originally featured in "Not So Fast, Food: Upscale Comfort Food in and Around Baltimore" by Lindsay C. VanAsdalan