Walk this Way in Western Maryland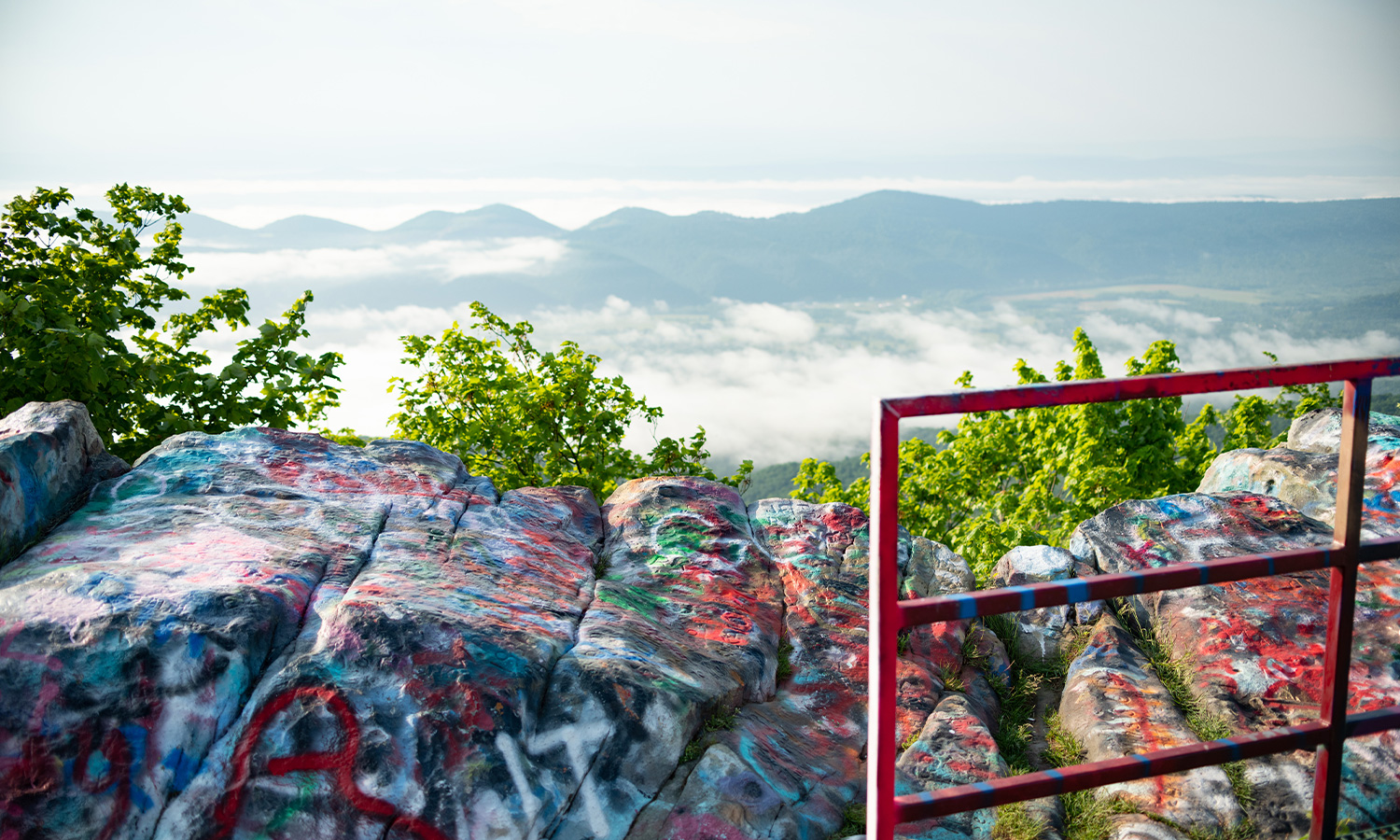 Stretch your legs on your westward travels at these unique road trip destinations.
Start: Dan's Rock
Finish: Garrett State Forest
Distance: 1 day, 4 stops, 52.6 miles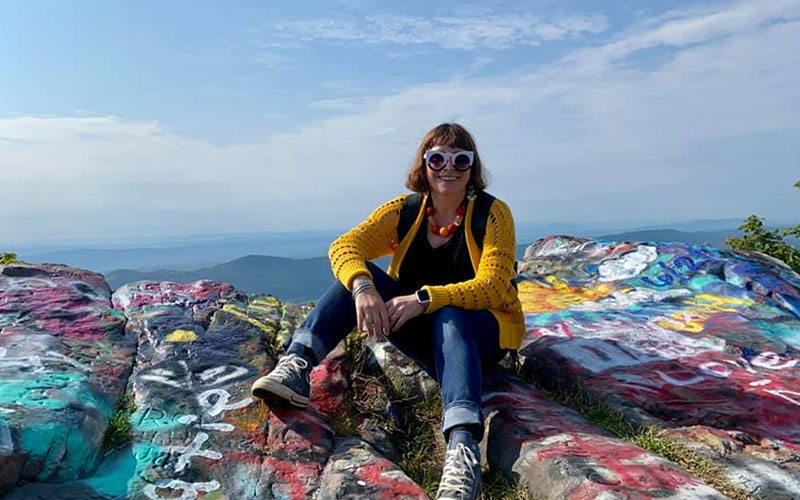 STOP 1
Dan's Rock Overlook
17600 Old Dan's Rock Rd SW, Rawlings, MD 21557
Start your road trip at one of the most iconic overlooks in Allegany County. To reach Dan's Rock State Park Overlook, wind up the mountain to its summit, park your car, and head up the metal stairs. Wildflowers and scrubby trees grow out of the cracks between boulders and rocky ledges covered in colorful graffiti. Dan's Rock sits at the highest point in elevation in the county and features the most stunning views of the Allegheny Front.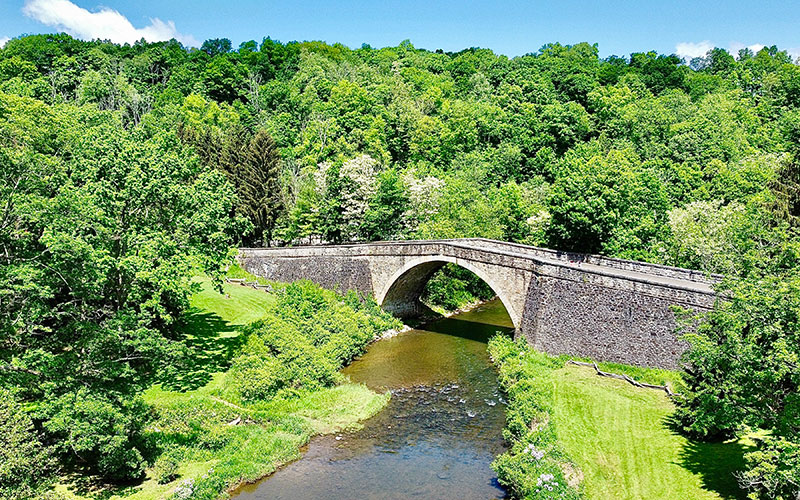 STOP 2
Casselman River Bridge State Park
10240 National Pike, Grantsville, MD 21536
Next we head to Casselman River Bridge State Park to see its majestic stone arch bridge. The 4-acre park is the perfect stop for a picnic on your trip. This National Historic Landmark is a hub for fly fishing and landscape photography. While here, stop by the charming Spruce Forest Artisan Village, where historic buildings have been moved on site and serve as workshops and retail spaces for a range of artisans.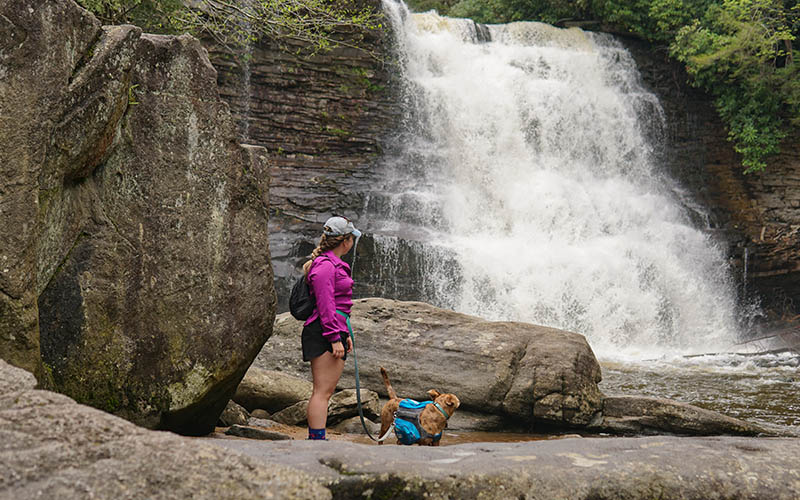 STOP 3
Swallow Falls State Park
2470 Maple Glade Rd, Oakland, MD 21550
Drive into Swallow Falls State Park, pay your State Park fee at the booth, and park in the lot to hike to three phenomenal waterfalls set in an old-growth forest that is one of a kind in Maryland. The thunderous noise of Muddy Creek Falls within the Swallow Falls Park travels throughout the local forest of ancient hemlocks. The air is cool even at the height of the summer, and the vibe there is nothing short of magical.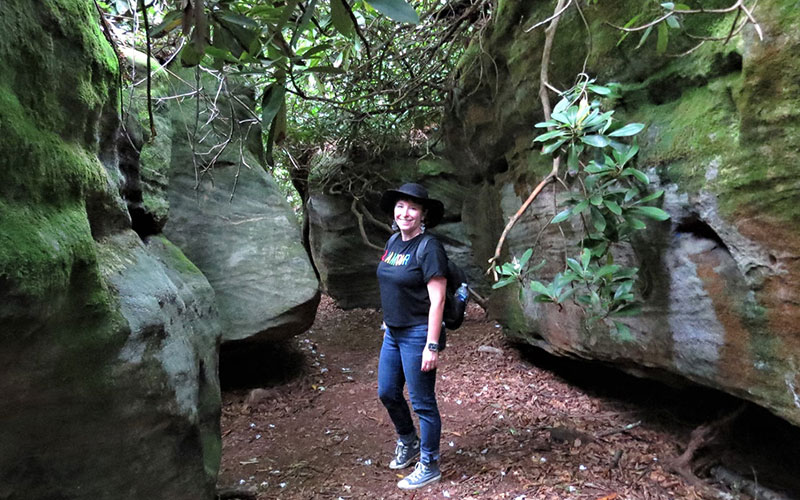 STOP 4
Garrett State Forest
1431 Potomac Camp Rd, Oakland, MD 21550
The enchanted Garrett State Forest rock "maze" is reached via an easy hike but is not simple to find. Imagine a cluster of boulders "dumped" in the center of a peaceful forest; step into the maze and explore the stunning rock formations. The Rock Maze Trial is 0.8 miles, making it a perfect road trip stop. The trail features beautiful wild flowers (when in season) and is good for all ages.
---
Lead Photo: Erika Hagen
Content originally featured in "Four Days of Family Adventure in Western Maryland" by Christine Rai