Make a Splash on the Eastern Shore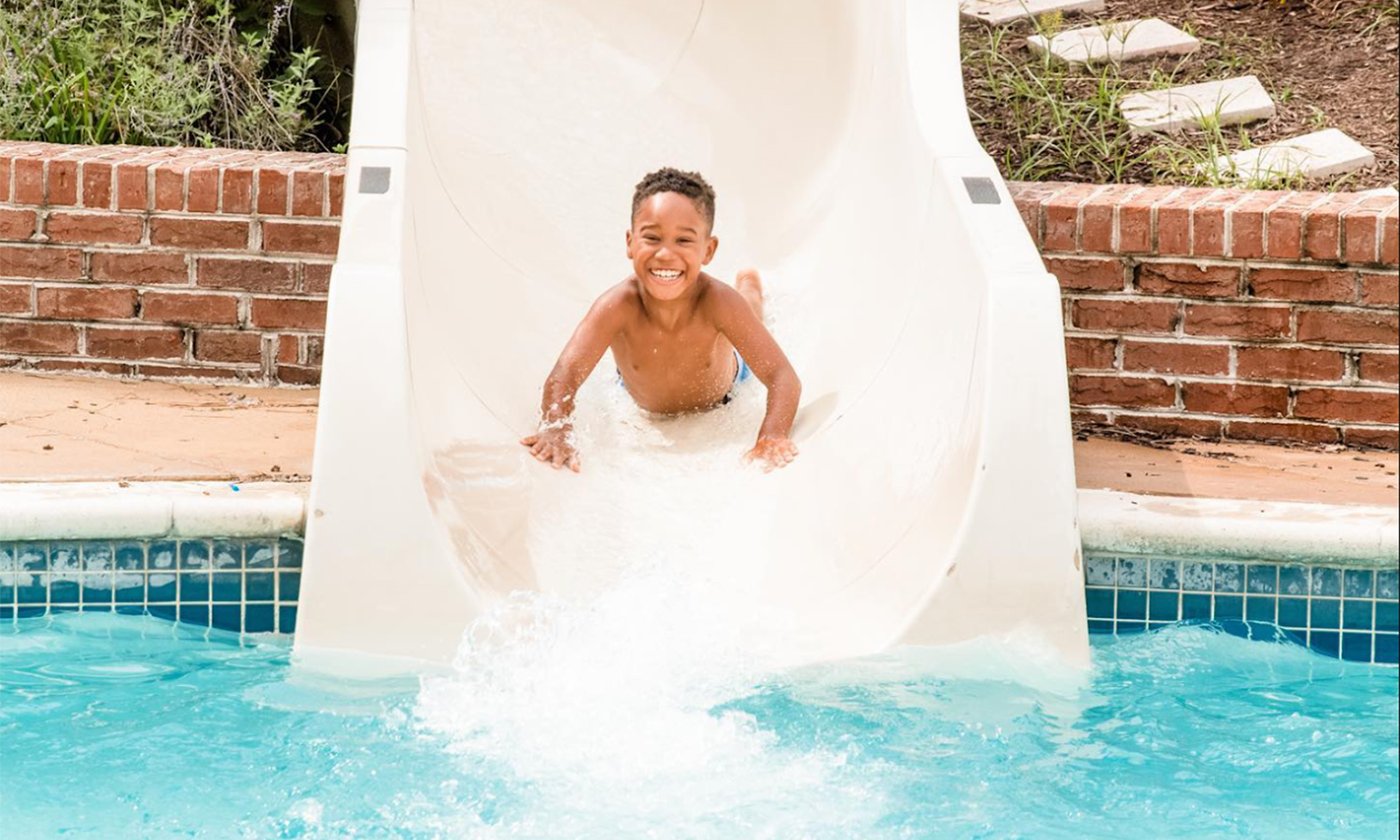 Calling all water lovers! Splash and play your way through the Eastern Shore on this family-friendly road trip.
Start: Kent Island
Finish: Assateague Island
Distance: 3 days, 4 stops, 84.1 miles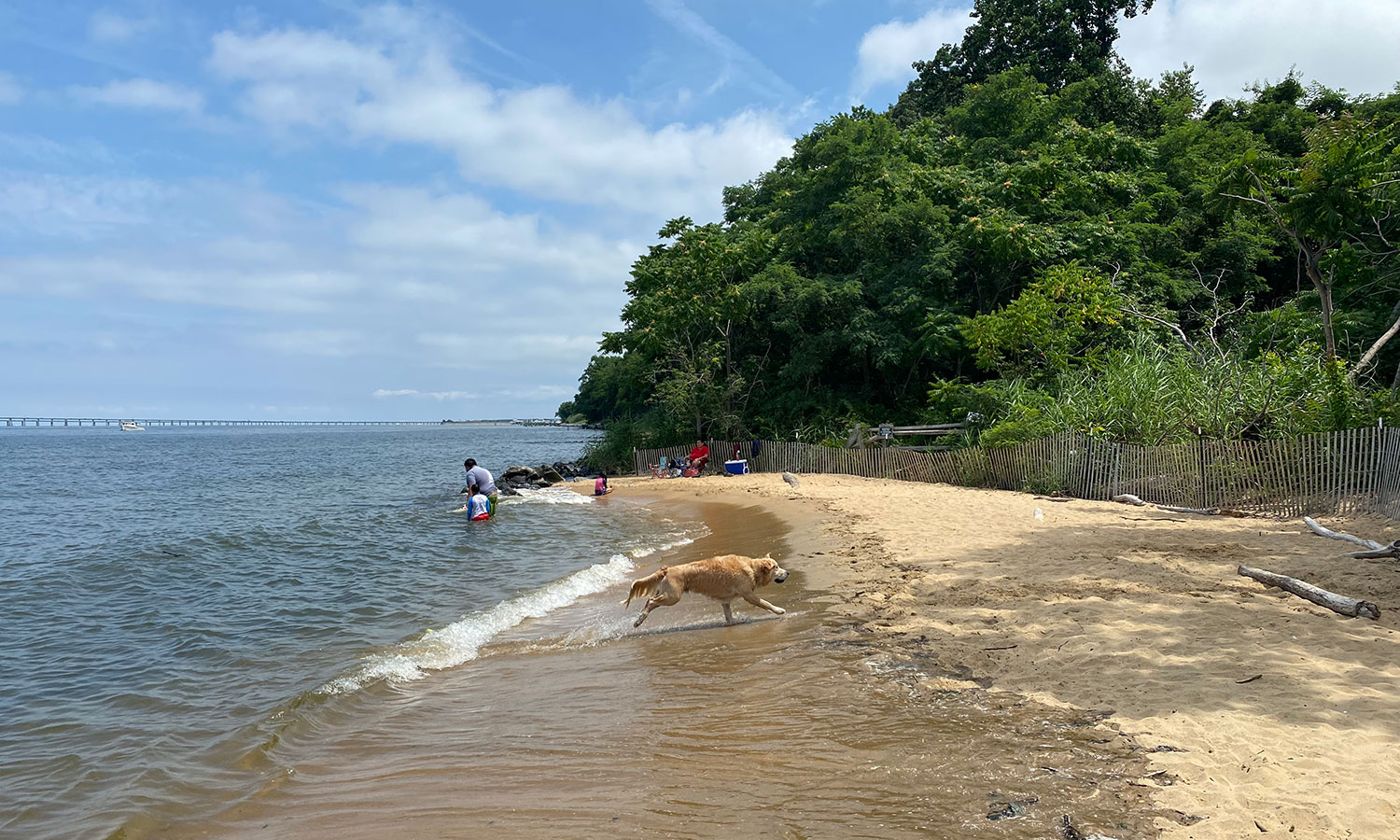 STOP 1
Kent Island
Kick off your Eastern Shore road trip at Kent Island, located right at the base of the Bay Bridge. This beautiful town offers scenic water views, gorgeous trails and parks, and plenty of local restaurants. 
Spend the day at Terrapin Nature Park and walk on the winding trail that meanders through tidal ponds, wildflower meadows, and sandy shorelines. If you prefer biking, you'll want to check out the nearby Cross Island Trail that follows US 50 to Kent Narrows.
Before you leave, grab a bite to eat at one of the many amazing restaurants on the island. If you're looking for a meal with a view, it's hard to top Libby's Coastal Kitchen and Cocktails with its delicious food, fun atmosphere, and fabulous views of the Bay Bridge.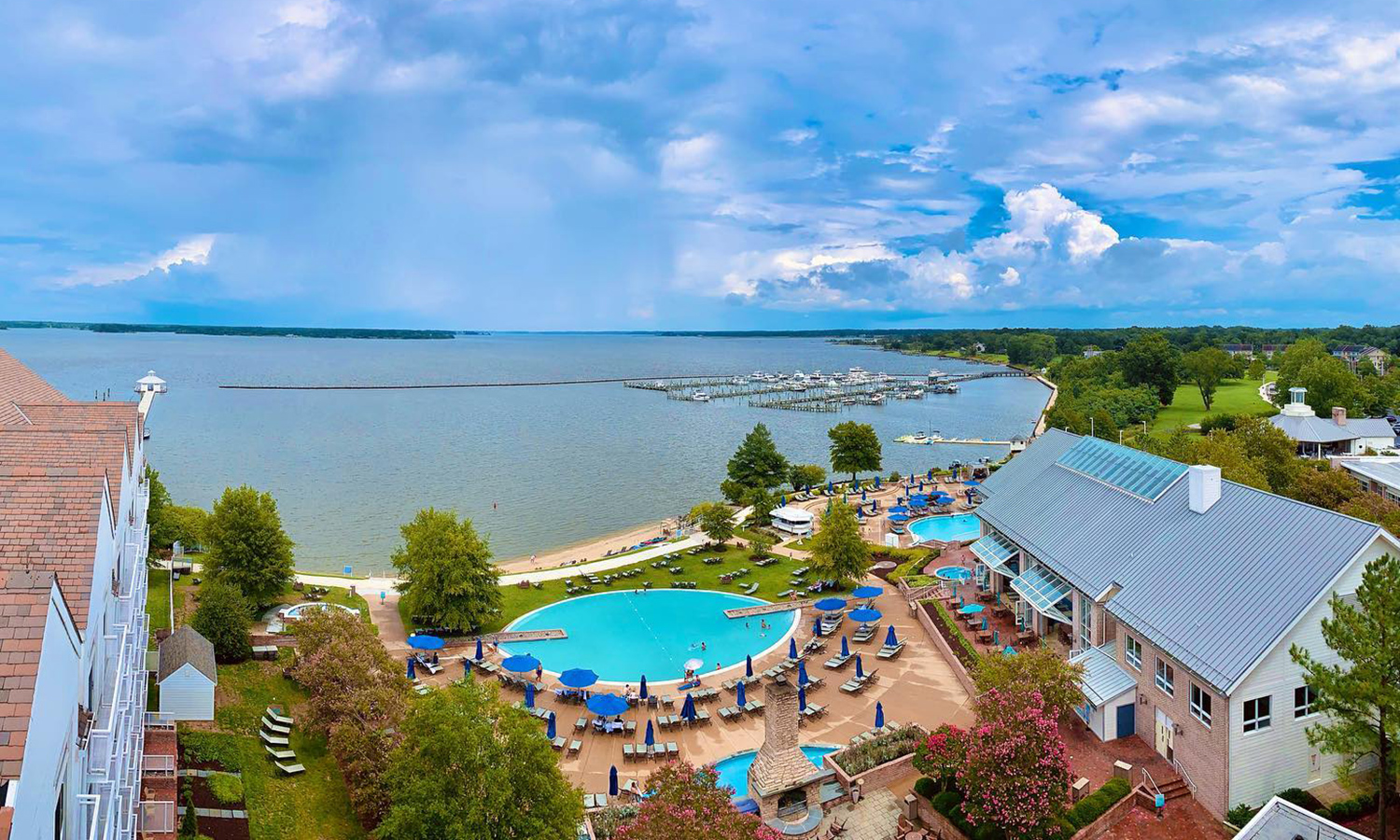 STOP 2
Hyatt Regency Chesapeake Bay Golf Resort
100 Heron Blvd, US-50, Cambridge, MD 21613
Spend the night at the decadent Hyatt Regency Chesapeake Bay hotel in Cambridge. This regal resort on the Bay offers amazing amenities, including two outdoor pools, an indoor pool, beach access, and numerous water sports.
The resort is perfect for kids and offers many fun activities like movie nights at the pool, s'mores by the outdoor fire pit, and basketball and volleyball courts. They also offer a golf course, several restaurants on-site, and a luxurious spa. This overnight stay is sure to be a hit for the whole family.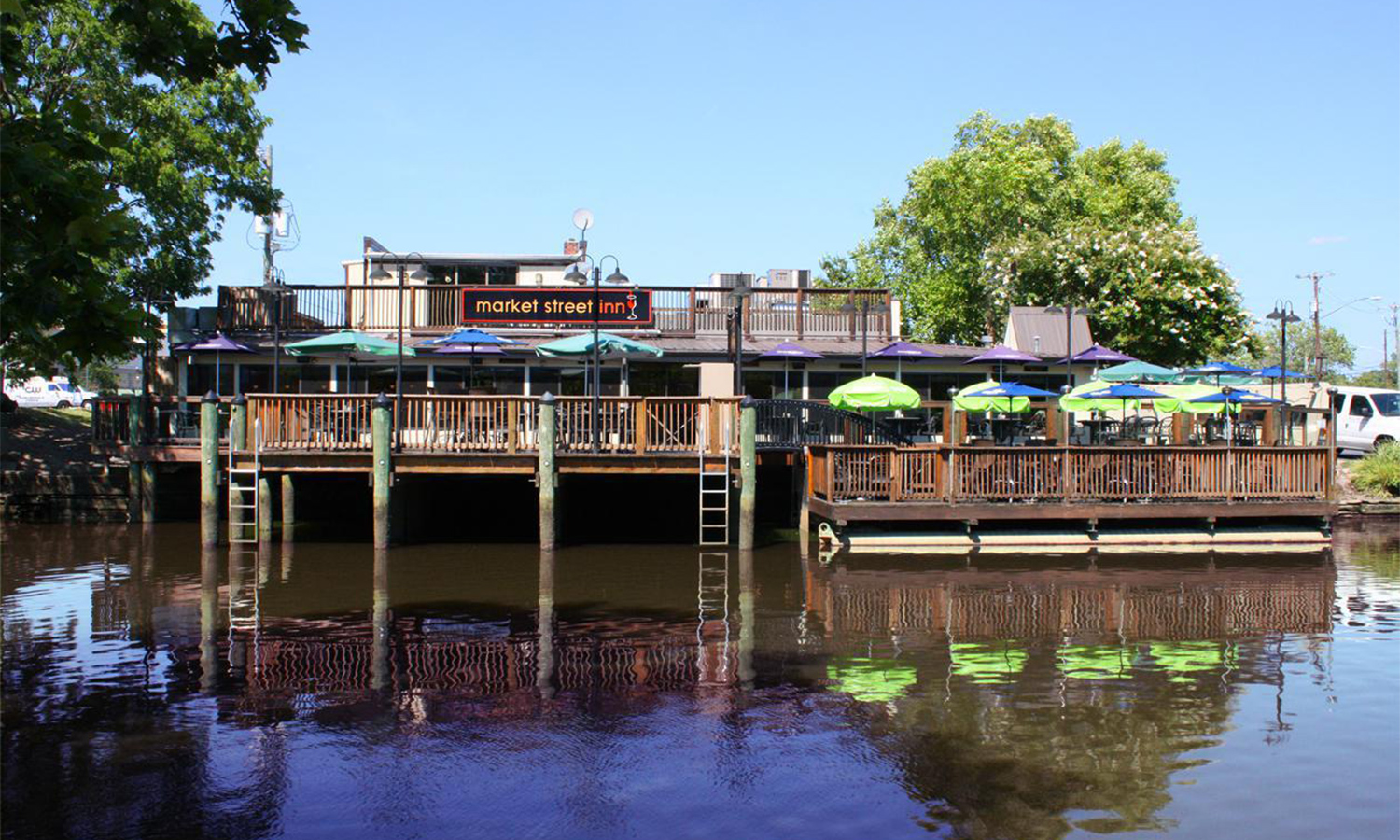 STOP 3
Salisbury
The next stop on our road trip is the town of Salisbury. Most people associate Salisbury with the University, but there's a ton more that the town has to offer. It's the biggest city on the Eastern Shore and features lots of parks, shops, and restaurants. 
Stop in and enjoy an afternoon at Salisbury's free zoo, spend the afternoon frolicking at Cove Road Beach, or head to downtown Salisbury and enjoy some of the shops and boutiques.   
Wrap up your adventure with a meal at Market Street Inn, a restaurant in downtown Salisbury that overlooks the Wicomico River. The restaurant is known for its exceptional menu and gorgeous views.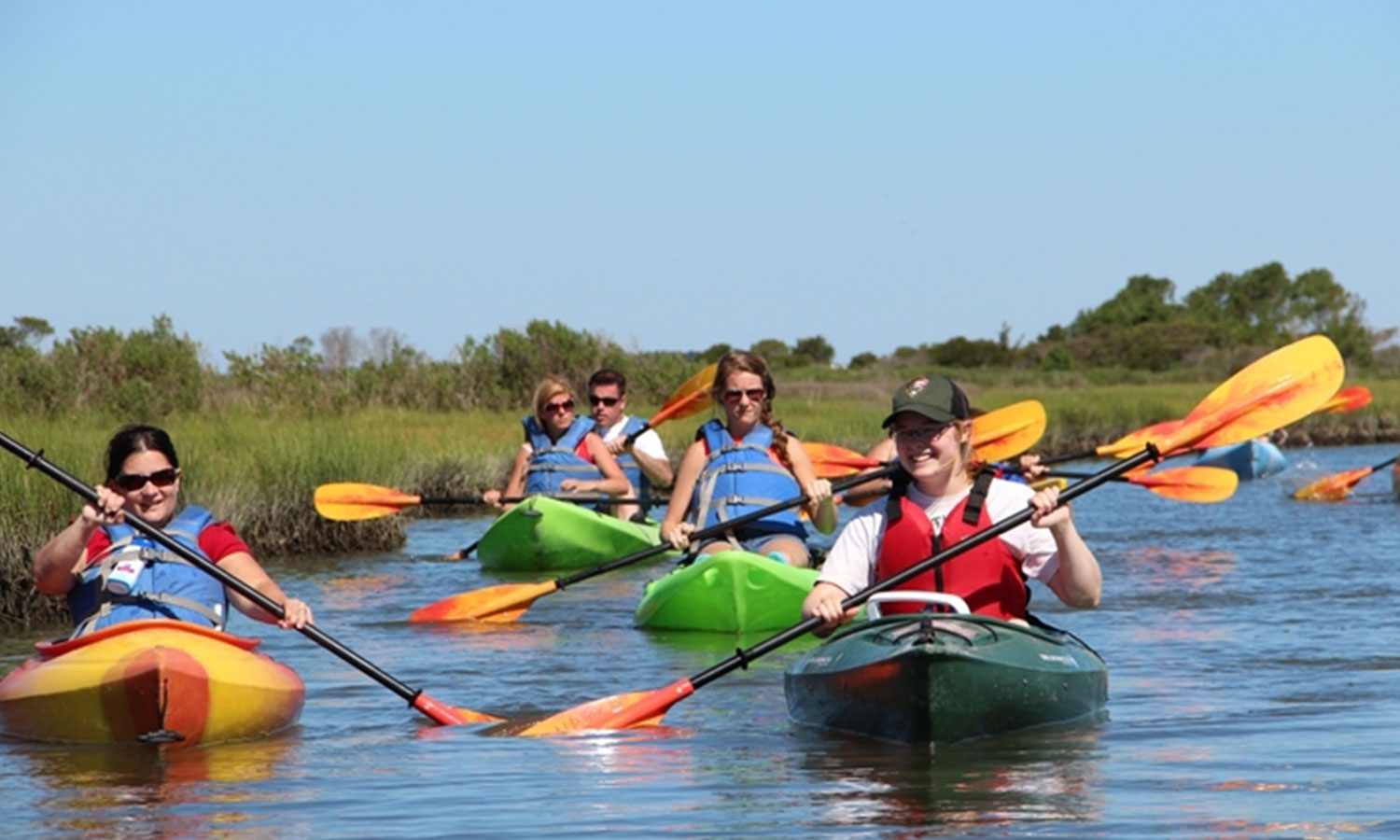 STOP 4
Assateague Island
End your Eastern Shore road trip adventure at one of the most beautiful places in Maryland: Assateague Island. This historic location is 37 miles long and home to numerous wildlife, including the infamous wild horses. 
It's easy to spend the day at Assateague. There are opportunities for swimming, crabbing, fishing, and kayaking. You'll also find trails that are perfect for hiking or biking. If you want to really check out the island and wildlife, make sure to book a ranger-guided tour that can help you learn all about the island's rich history. 
Located just 18 miles from Ocean City, there are plenty of hotels and accommodations to choose from. You can also camp on the beach at Assateague!
---
Lead Photo: Hyatt Regency Chesapeake Bay
Jillian wants to live in a world where the coffee is bottomless and the sweatpants are mandatory. As a freelance writer with a heart for children's programming, she spends her days developing creative content for kids and families. When she's not writing, Jillian loves spending time with her family and cheering on the Baltimore Ravens.