Waterfront Restaurants in Maryland Perfect for Summer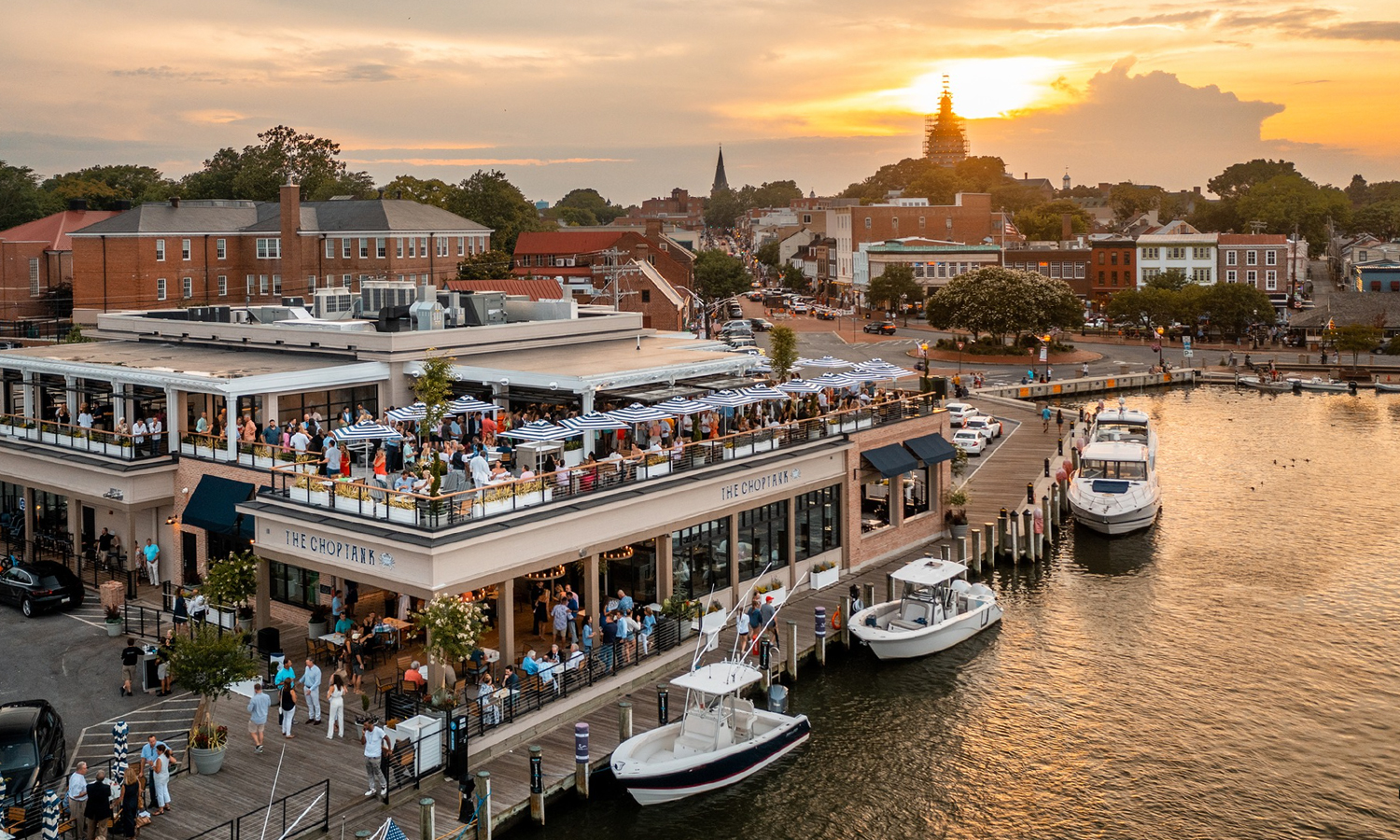 Summertime begs us to stop, smell the roses, and eat outside. Luckily, many restaurants in Maryland overlook picturesque bodies of water, from the Atlantic Ocean to the Chesapeake Bay and the rivers in between. Trying different waterfront restaurants in Maryland is a favorite pastime for my husband and me. Here are some favorites I'd like to share:
Bridges—Kent Narrows
One of our favorite go-to places is Bridges on Kent Narrows. With easy access off Route 50 on the Eastern Shore, it's a favorite meeting spot for our family members who live in Middletown, Delaware, and Annapolis, Maryland. While our Delaware relatives have a little farther to travel to get there, the views are worth the drive.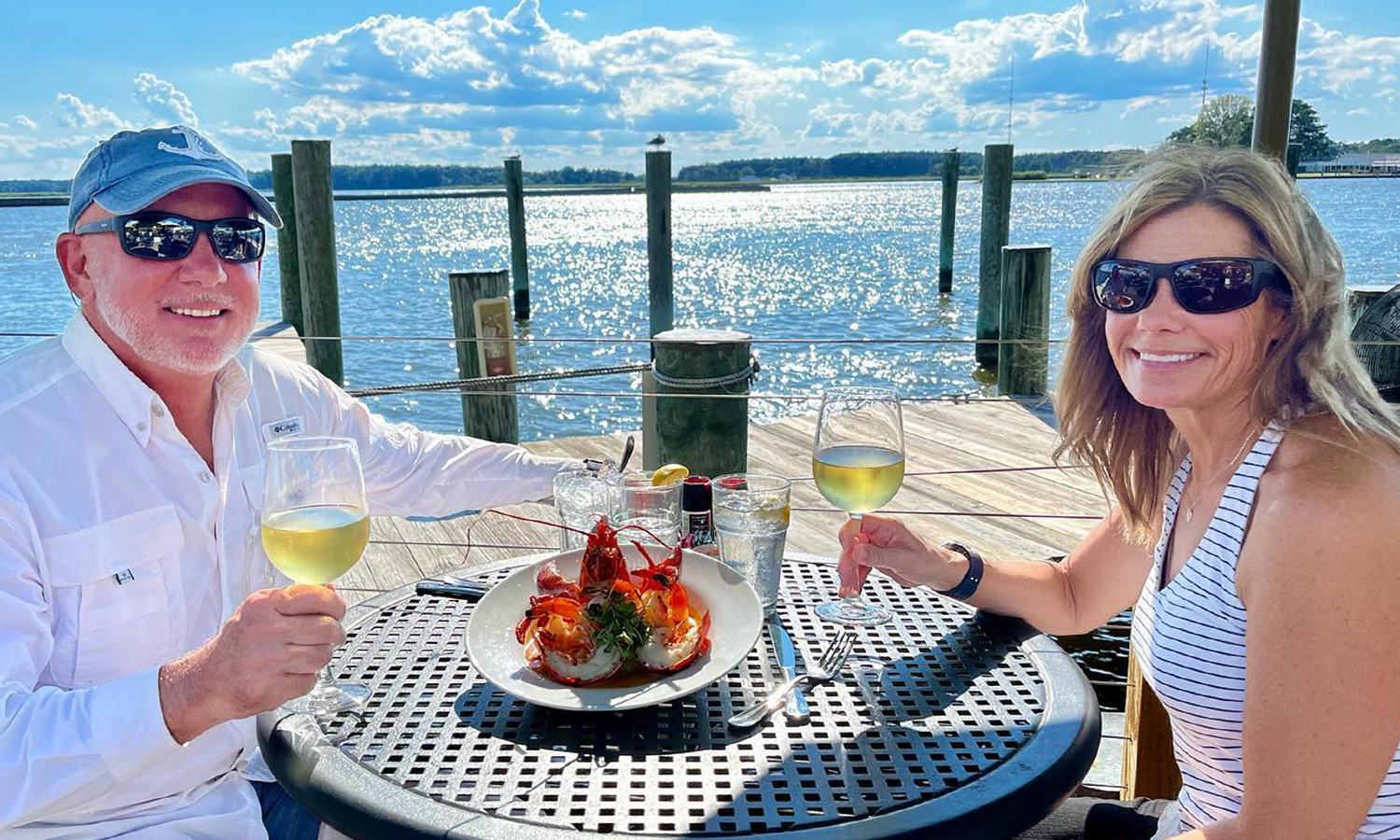 We all enjoy the outdoor seating. The menu perfectly blends seafood and classic favorites, including burgers, pizzas, shrimp salad sandwiches, and salads. Try their cream of crab soup (yum) and seafood dishes such as scallops and risotto, soft crabs, shrimp & grits, crab cakes, and fish dishes such as salmon or rockfish. Warning: your mouth may water if you see the food on their website.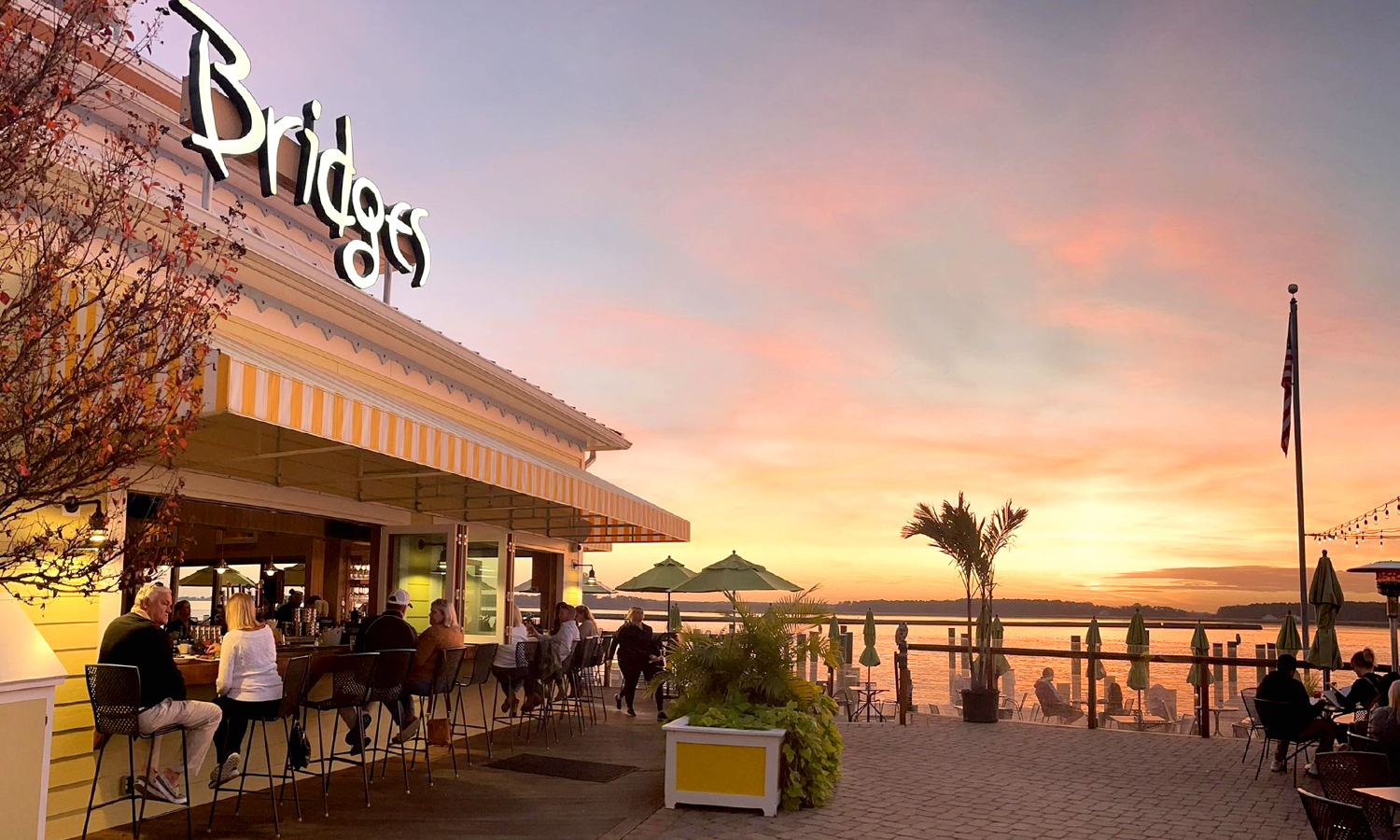 You can't beat the lovely view of Prospect Bay with the sun setting over the island!
Chesapeake Inn Restaurant and Marina—Chesapeake City
You'll love the views of the Chesapeake City Bridge from the Chesapeake Inn Restaurant and Marina. We enjoyed lunch on a beautiful day before walking around the charming town of Chesapeake City.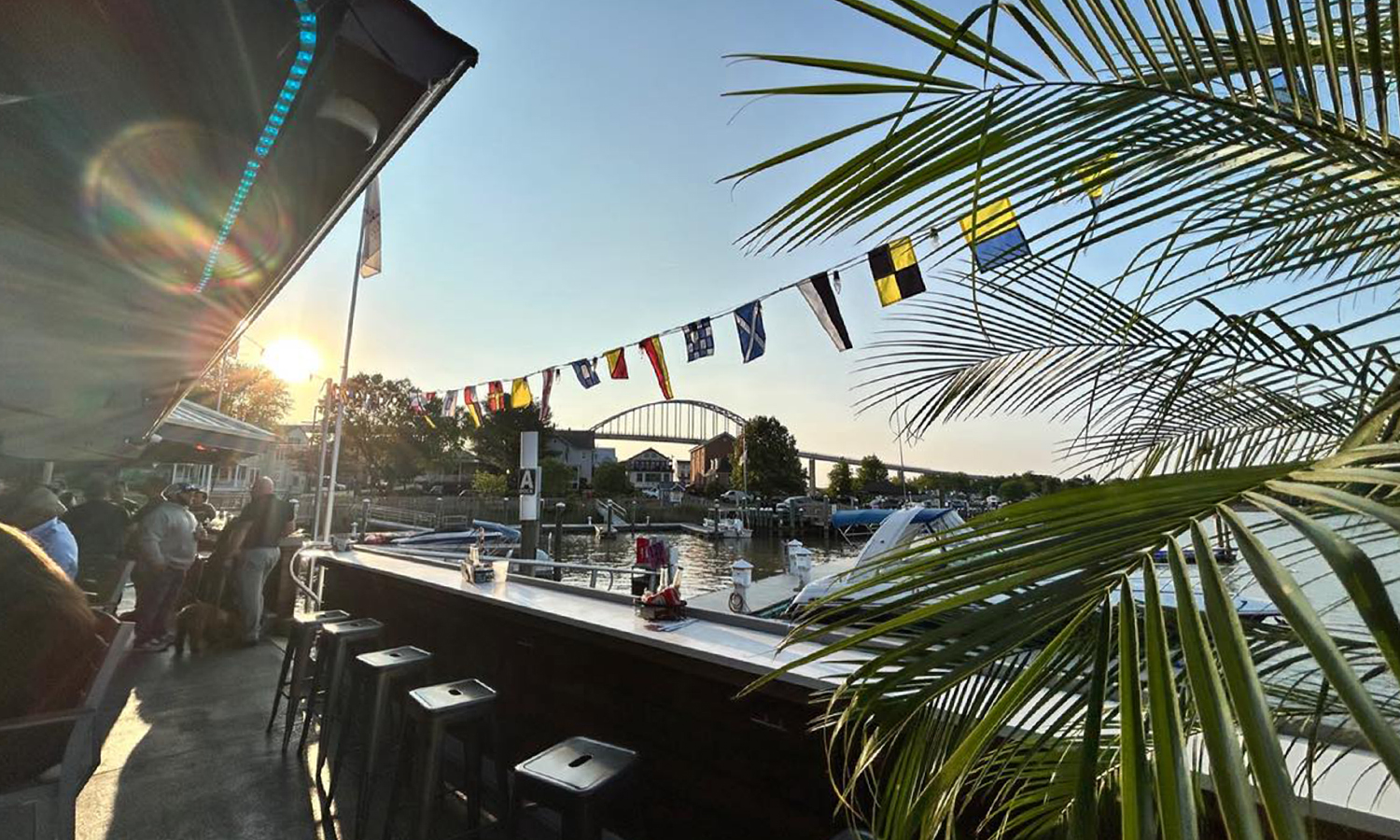 You'll be delighted with the chef's preparations, from sushi to pizzas to burgers and handhelds. For those who would like to eat dinner there, the menu includes dishes from the sea and the farm. Visit their website for live music events if you enjoy entertainment during your meal. And know that you're in good company when you visit: musician Jimmy Buffet visited Chesapeake Inn Restaurant and Marina last year.
The Choptank—Annapolis
If you haven't tried the newest, hottest waterfront dining experience in Annapolis, hop to it! The Choptank, situated in the Annapolis Harbor on Ego Alley, is a true gem. This two-story restaurant, with indoor and outdoor seating, bars, and views of historic Annapolis, is perfect for a romantic night out or a gathering of friends and family.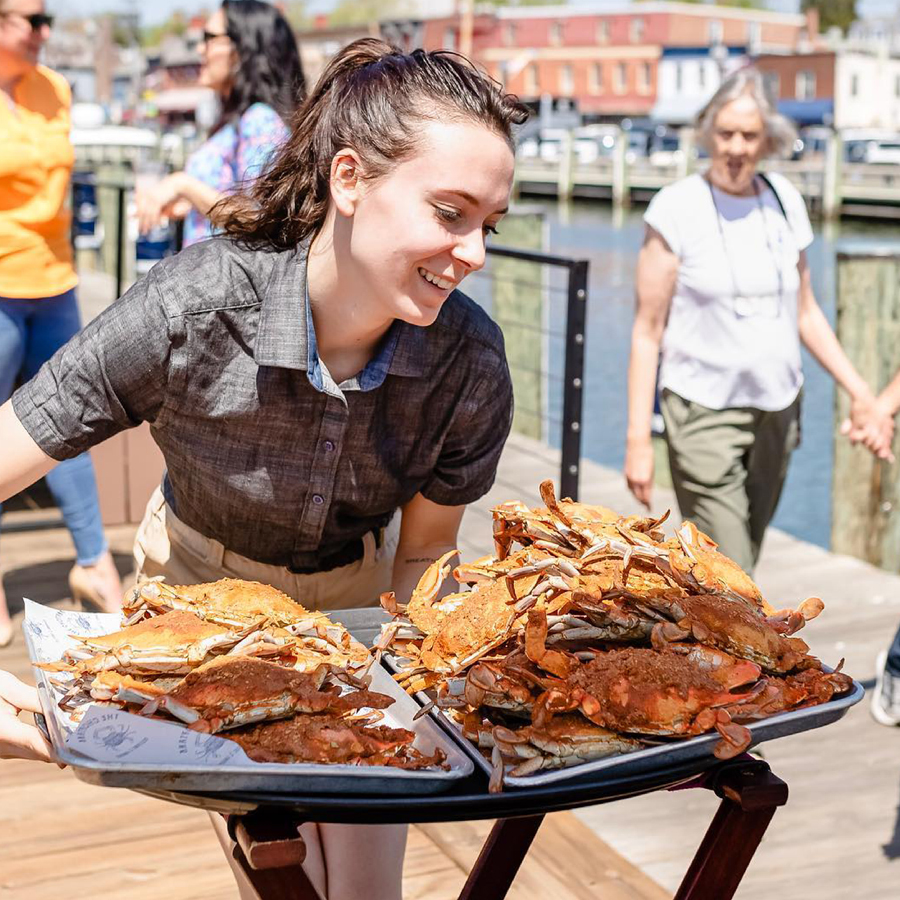 Be treated to classic Maryland cuisine, such as steamed blue crabs and crab cakes seasoned with the restaurant's own recipe. Other items include soups, oysters, sandwiches, entrees, and house-battered Eastern Shore fried chicken. The bar features over 20 draft selections with live music from Friday through Sunday. But best of all is watching the action in Annapolis and the boats parading in and out of Ego Alley.
The Bygone—Baltimore
For an upscale, fancy night out on the town when price is no object, The Bygone at the top of the Four Seasons Hotel in Baltimore is a showstopper. The views of the city are spectacular, and you can see from Oriole Park at Camden Yards to the west down the harbor to the east toward the Chesapeake Bay.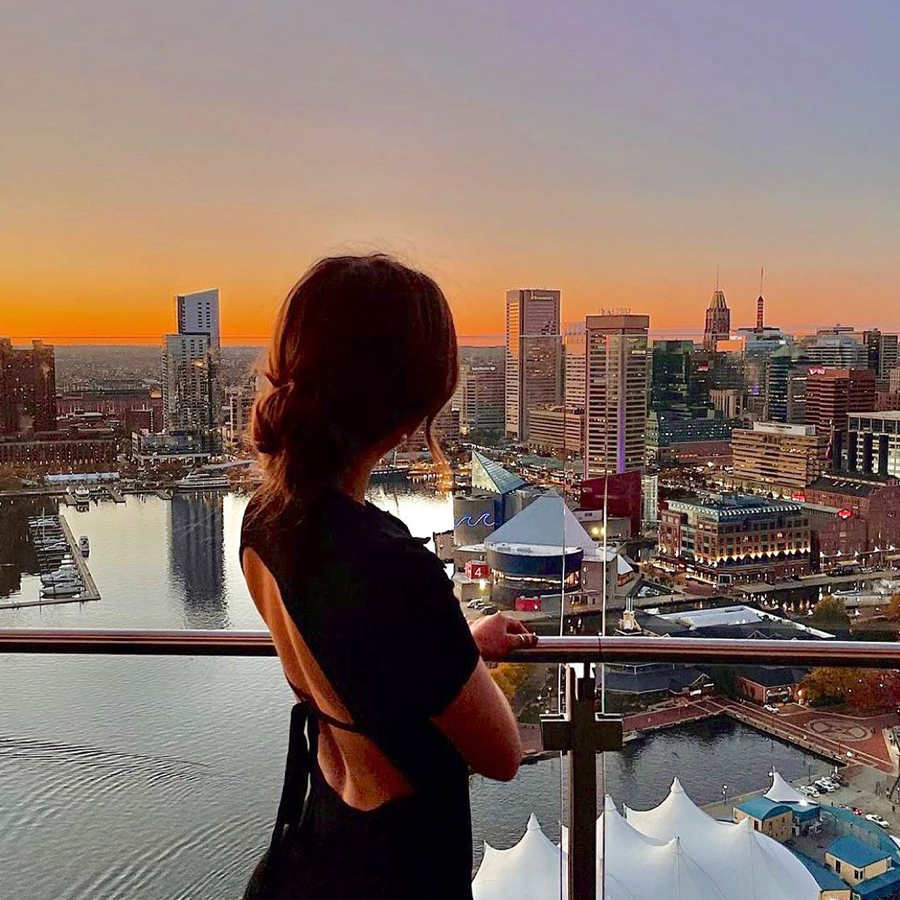 If you want to impress someone or treat your favorite person to a night out, this may be the place for you. We experienced the most magnificent brunch to celebrate an anniversary and birthday, and this restaurant tops our list as one of our absolute favorites.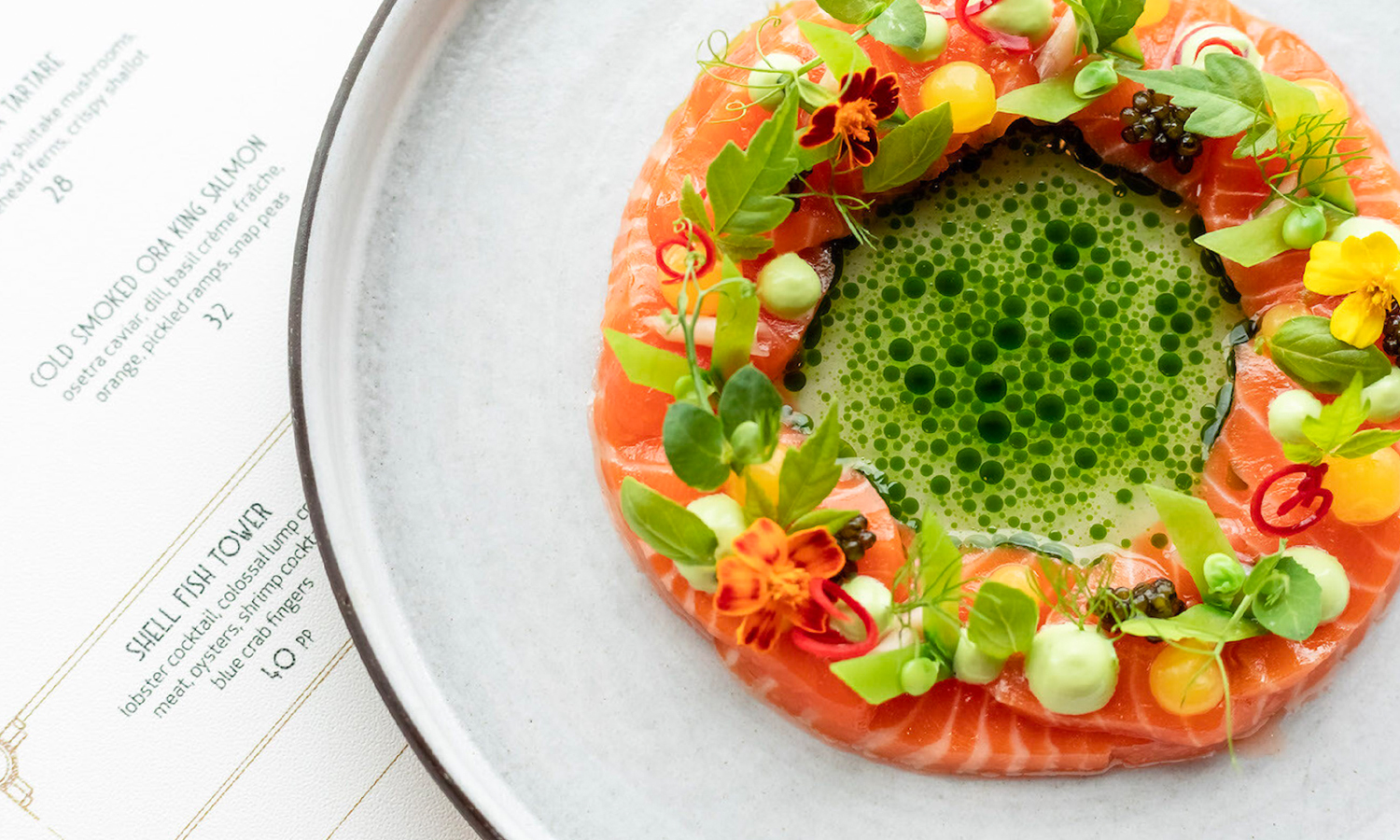 This menu will satisfy even the most critical taste buds. You'll want to take pictures with the city behind you for social media or keepsakes. I don't tend to use this word lightly, but I have to say, it was pretty magical.
Capsize—Oxford
When you need to get away from it all, get in your car and drive to Oxford, Maryland. While there, dine at Capsize and let your cares disappear.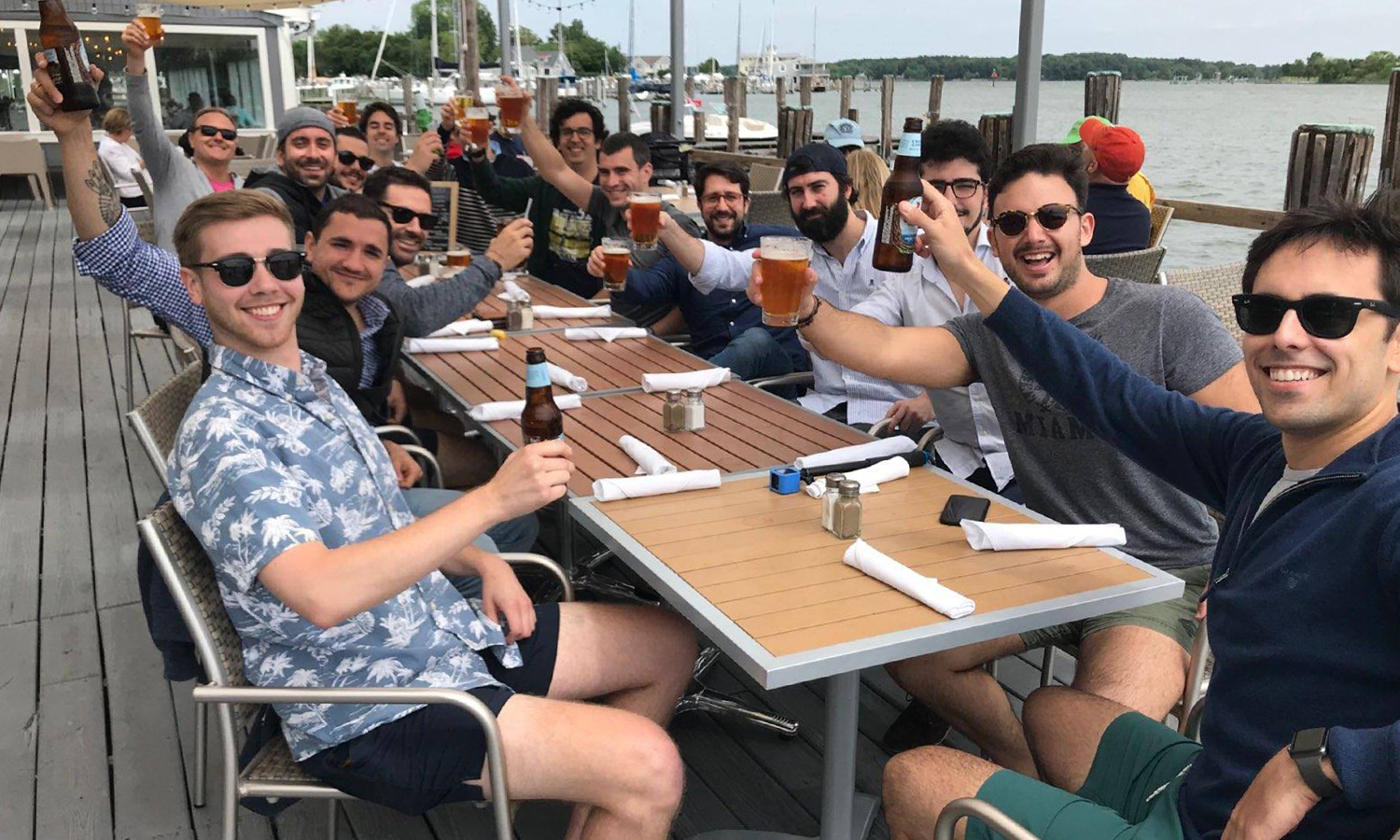 Oxford has become my go-to place when I want to ride my bike, sit on the river's beach, eat on the water, and grab an ice cream. It's gotten to the point where my husband and I go through withdrawal if we haven't made our way there in a while. With lovely indoor and outdoor dining and bars, you'll enjoy this spot with loved ones or friends.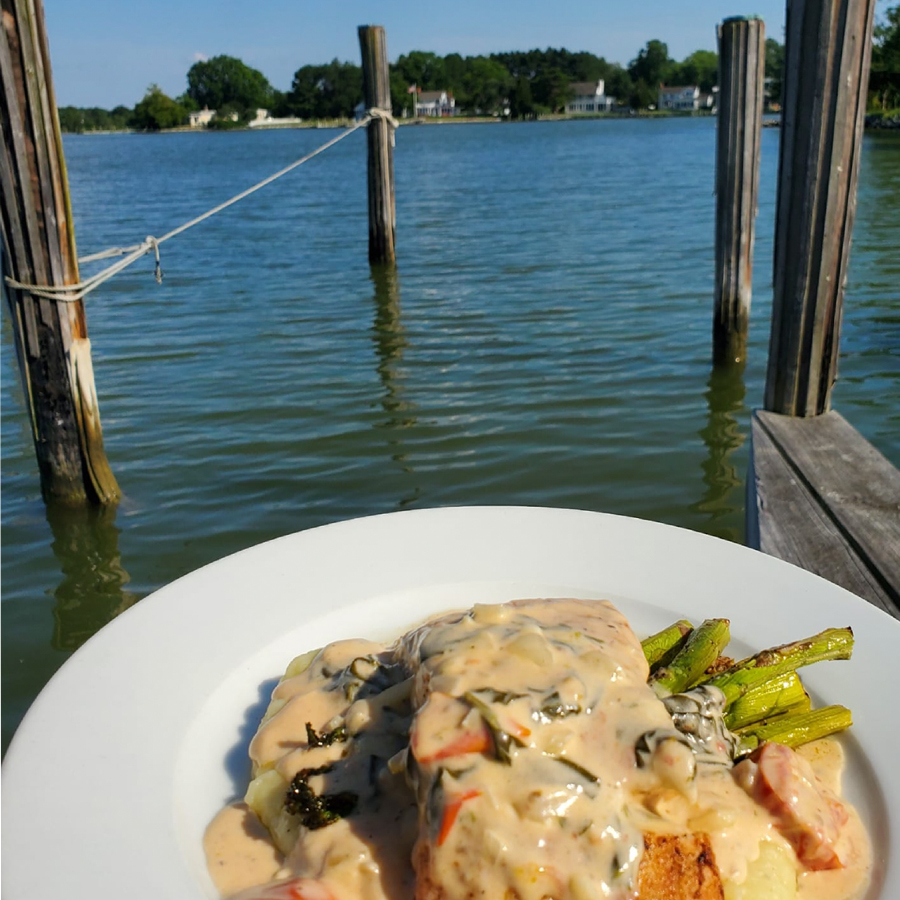 The menu always delivers. Capsize features light fare, soups, salads, handhelds, entrees, and signature cocktails. The fish tacos are a favorite of ours!
---
Lead Photo: The Choptank
Stephanie Verni is an Adjunct Professor of Communication at Stevenson University and the author of seven novels. She has taught a variety of communication courses, and she especially loved teaching courses in travel writing. A true Marylander, she enjoys writing about the beauty of her state and incorporating Maryland locations into her books. When she's not writing, you can find her on her boat cruising the Severn River with her family. She's on Instagram at @stephanieverniwrites