Get the Scoop on an Ice Cream Contest in Middletown

There is nothing that screams summer more than a delicious ice cream cone. With four ice cream stops within a few miles of each other, the historic town of Middletown is the perfect spot to satisfy your craving. This summer, lovers of all things chilly and creamy can participate in an ice cream contest in Middletown!
Main Street Middletown has created an Ice Cream Passport to aid you in your quest for summer sweets. It's little surprise that in a town so unique, each ice cream shop has its own unique charms for you to discover. Fill out the passport by September 5, 2023, for the chance to win a t-shirt!
A Sweet History
Nestled at the base of South Mountain in Frederick County, Middletown's ice cream craze dates back to the 1920s, when Prohibition contributed to a surge in ice cream consumption across the nation, thanks to a combination of improvements in freezer technology and consumers having more disposable income. 
Bringing the popular frozen treat to Middletown was C.F. Mail, who in 1922 opened Main's Ice Cream Factory at 14 W. Main St. His shop drew people from all over the region, who would line up outside the factory to buy their favorite flavor. Customers included U.S. Presidents and dignitaries on their way to now-Camp David. (We assume they were allowed to jump the line!)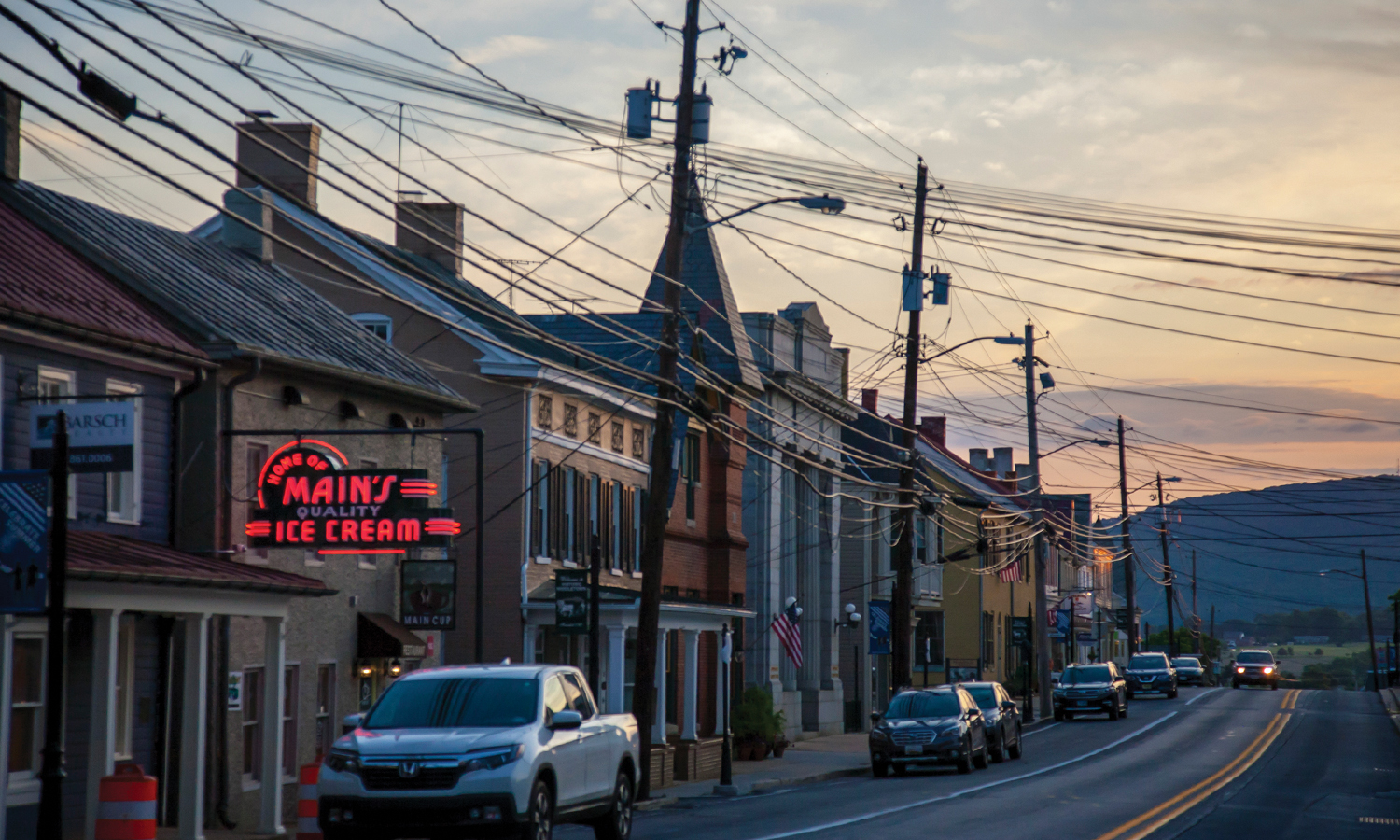 Today, The Main Cup occupies this iconic spot in the heart of historic downtown Middletown. With its location along the Historic National Road and its role in the Civil War, Middletown is steeped in history. Visitors will also enjoy local shops and public art and can explore the area with one of six heritage walking tours.
More Ice Cream
13 W. Main Street
Located in an old white farmhouse perched on Main Street, More Ice Cream will step you back in time. The quaint old-fashioned ice cream parlor is a slice of Americana, displaying photos of both Middletown's past and its local athletes on the walls. You can enjoy your cone, shake, sundae, split, or parfait in one of the rooms of the house or on the large wrap-around porch. With over 30 flavors to choose from, the whole family will find something they love at this community institution.
Lee Delauter & Sons Inc.
201A S. Church St.
Lee Delauter & Sons, known affectionately in town as "LDS," has been scooping cream since 1945, making them the oldest dealer of Hershey's ice cream in the country.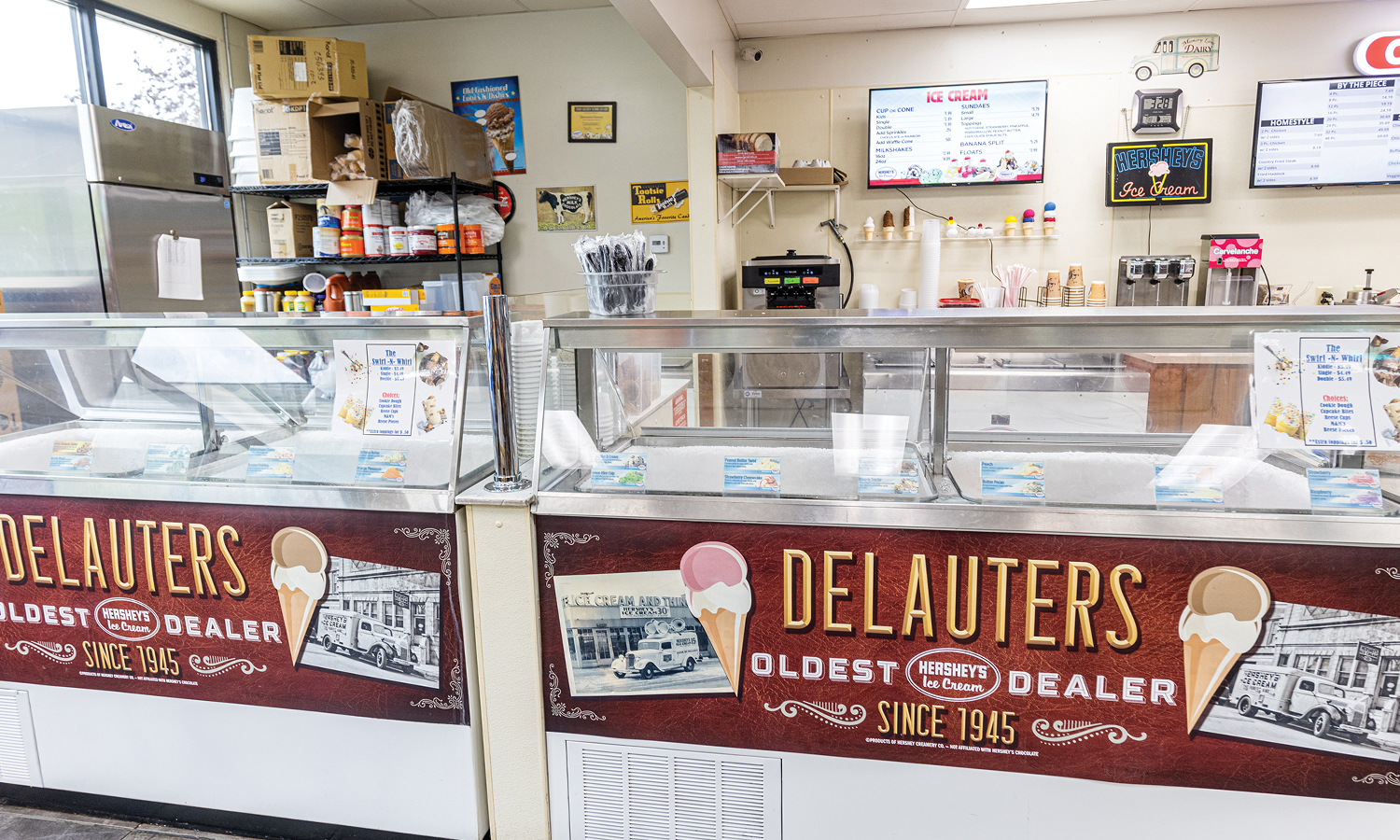 After the success of their original spot in nearby Wolfsville, LDS opened their second location in Middletown in 2000, where they serve hand-dipped and soft serve ice cream, milkshakes, sundaes, and floats. Located in a gas station that doubles as an auto repair and convenience store, LDS harkens back to the early days of car travel, when gas stations were one-stop shops for road-tripping Americans.
Abbraccio Gelato
203B E. Main St.
At Abbraccio Gelato, you can enjoy a taste of Italian culinary history with your cone of hand-made gelato. Proprietor Ann Miller is a Gelato and Pastry Institute-trained chef who will regale you with tales of her travels while she serves your dessert.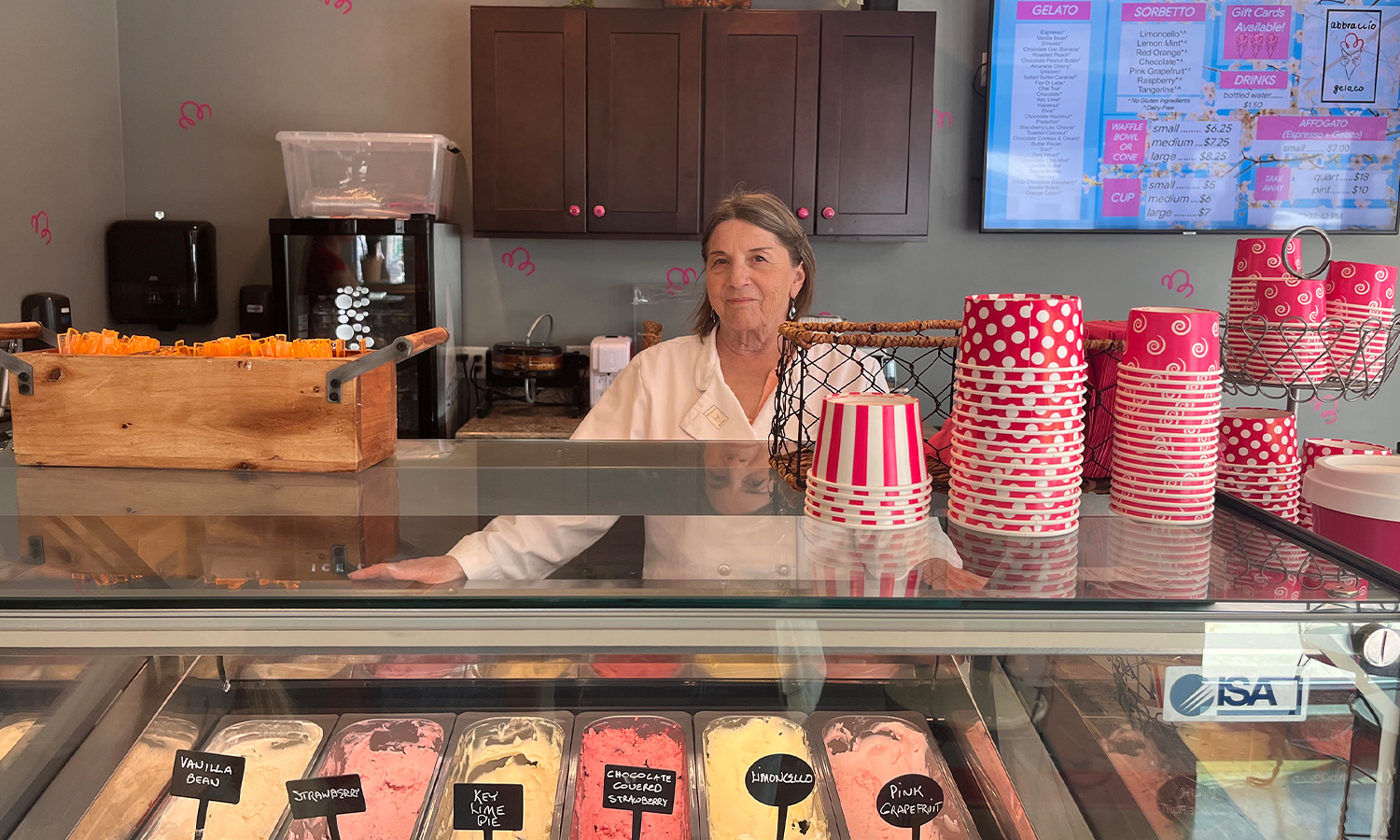 Located next door to Tapia's on Main, Abbraccio Gelato serves a confection that is denser than ice cream because it does not contain egg and uses a higher proportion of milk-to-cream than regular ice cream does.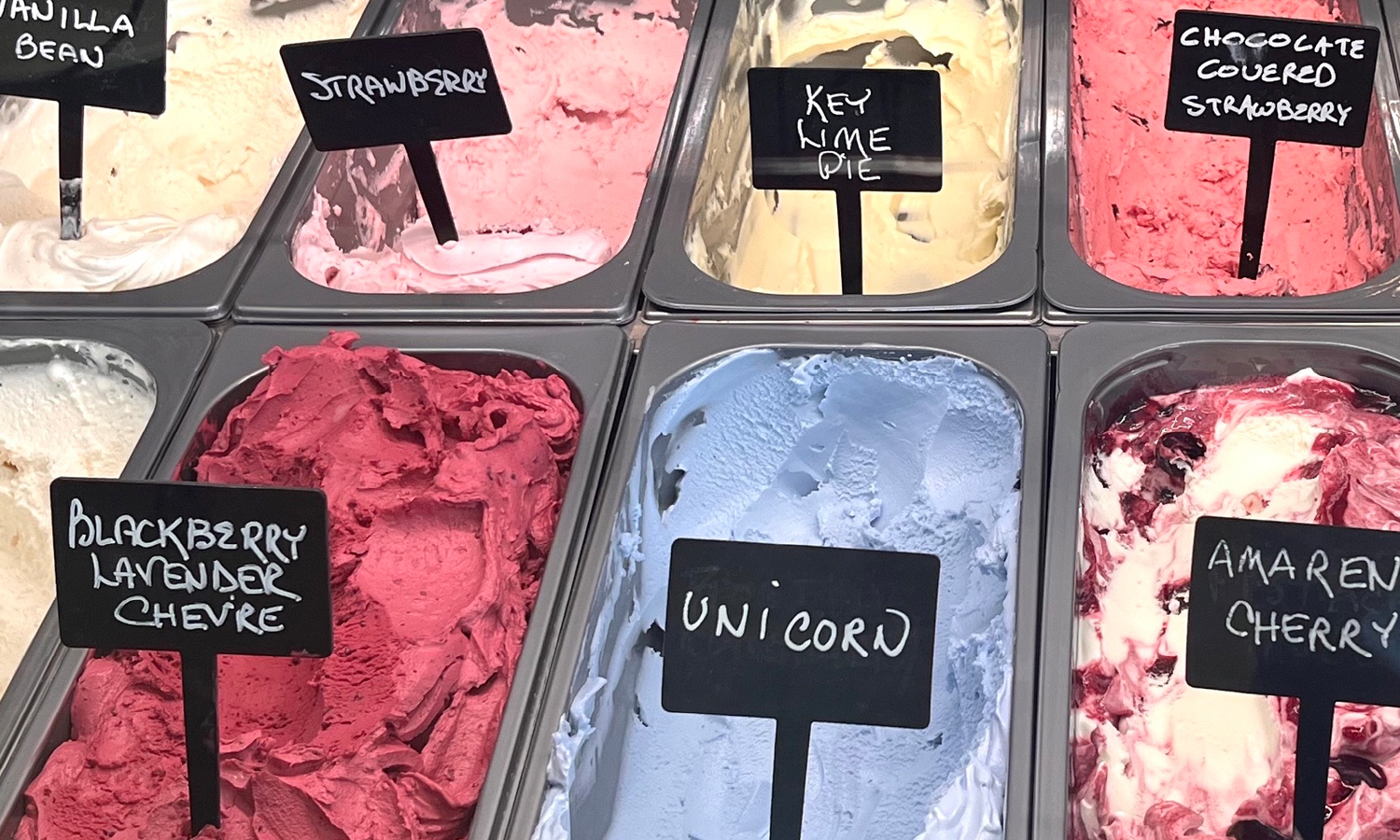 The 26 gelato flavors are all-natural, and many are gluten-free. If you are also dairy-free, you won't be left out, with seven sorbetto flavors to tempt you.
South Mountain Creamery
8340 Bolivar Rd.
Your stop at South Mountain Creamery will give you more than a sugar fix. At this working farm, you can take a tour, meet some cattle and chickens, and even feed a calf its bottle!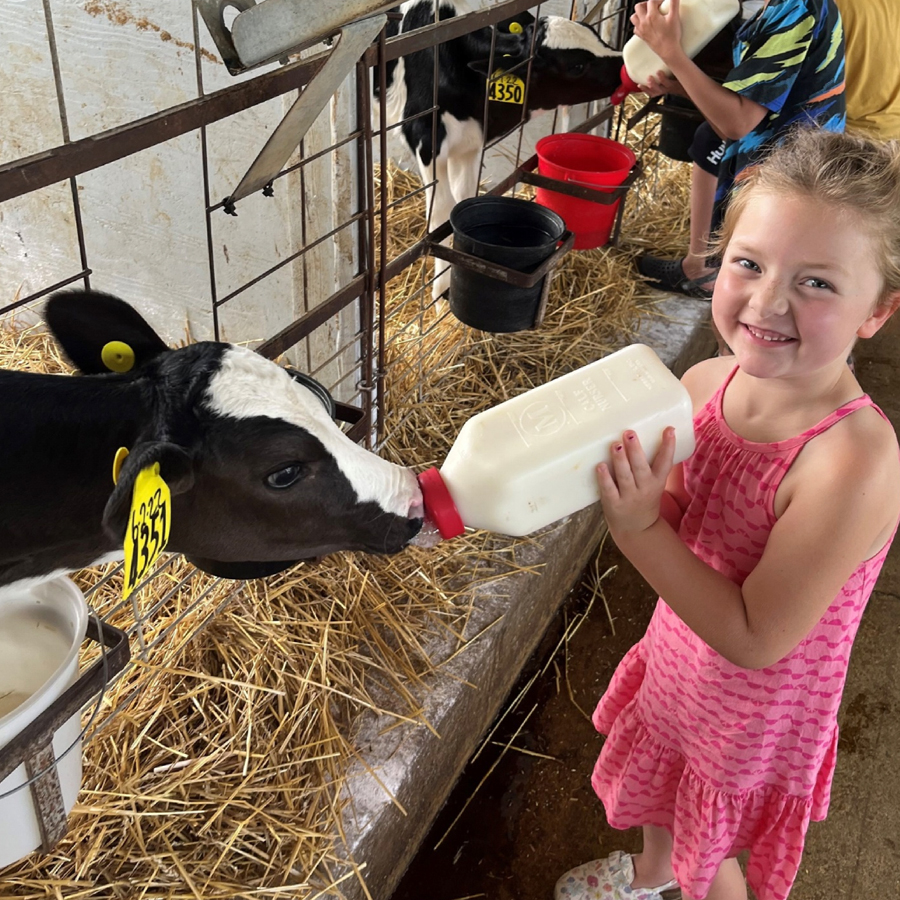 Karen's Kountry Store dishes out South Mountain's fresh hand-dipped and soft-serve ice cream, including signature local flavors Snallygaster and Monocacy Mud, along with fresh produce and baked goods. South Mountain Creamery is also a stop on Maryland's Best Ice Cream Trail, so if you enjoyed your time sampling Middletown's ice cream treats, more of the cold stuff awaits you on this nine-stop trail.
__________
This article is sponsored by Main Street Middletown, MD Inc., a nonprofit organization dedicated to enhancing the economic vitality of the historic downtown business district. Main Street Middletown strives to bring citizens, businesses, and local government together to revitalize, preserve, promote, and support the historic downtown area.
---
Lead Photo: courtesy of Main Street Middletown
Heidi Glatfelter Schlag is a marketer, history lover, and traveler who can often be found exploring museums, parks, small towns, and farms. She founded Culture-Link Communications, where she helps local nonprofits and small businesses build their brands. Heidi lives in Frederick, MD, with her husband and two dogs.