7 Secluded Eastern Shore Beaches Worth Exploring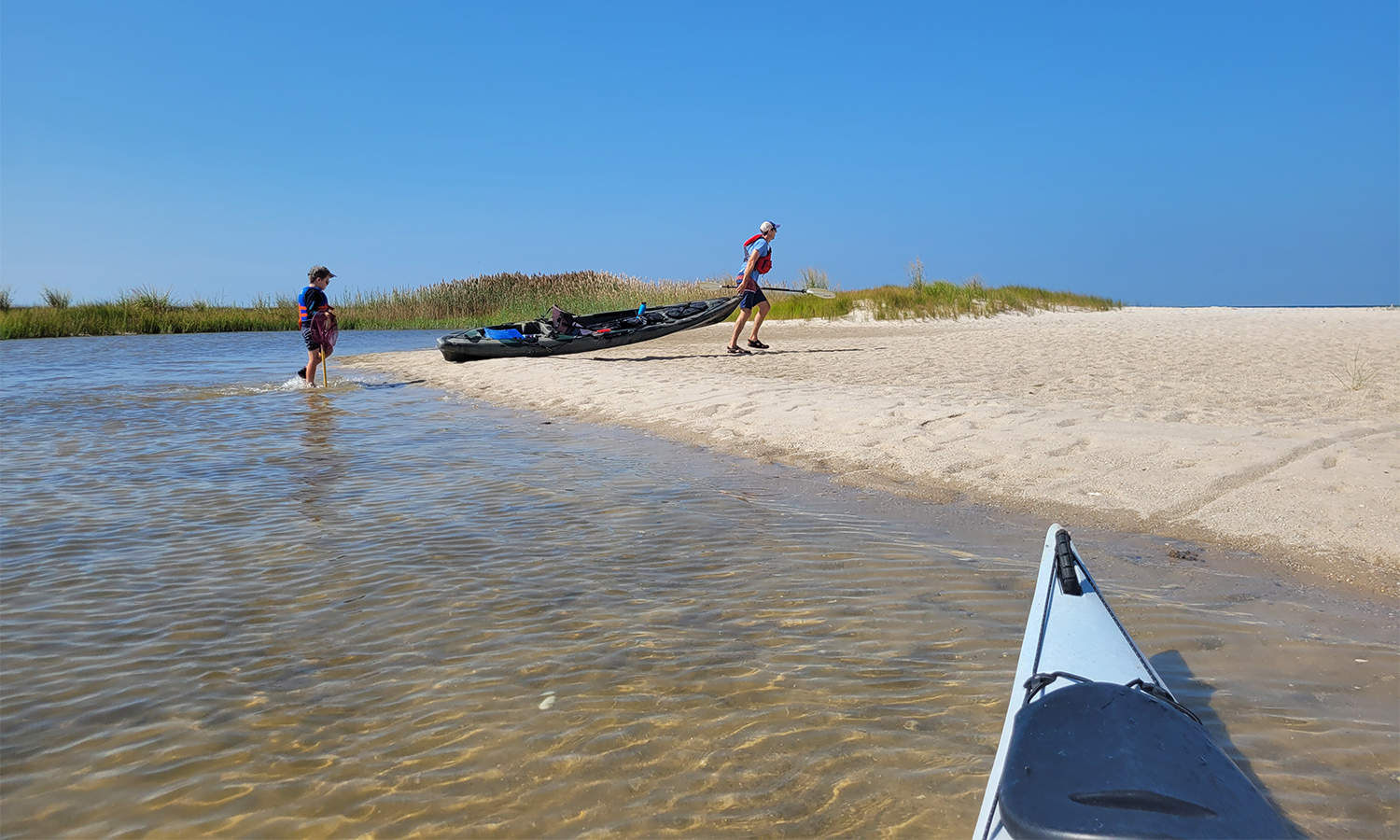 It's a pretty special thing to live just minutes from the beach. I've lived just outside Ocean City for over a decade, and even after ten years, it still feels like a dream come true. That is, most of the time. During the peak summer season, particularly on Saturdays, my family and I either hang out at home or travel west for day trips. We do this to escape the super crowded beaches and heavy tourist traffic. Years ago, Assateague was a quieter option than Ocean City, but now even Assateague feels like a zoo in the summer. We're beach lovers, though, and in the summer, we like to spend family time on a beach somewhere, even if it's not along the ocean. If you're looking for a quieter spot, check out the following secluded Eastern Shore beaches we've enjoyed in recent years. 
Jackson Creek Landing
While there are some beautiful and popular beaches around Kent Island, like Terrapin Nature Park and Ferry Point Park, Jackson Creek Landing offers a much more chill vibe. As you hop off Route 50 to get to Jackson Creek, you'll be driving right between the highway and a Royal Farms, so it may be hard to imagine that there's a public beach nearby, but I promise, it's there!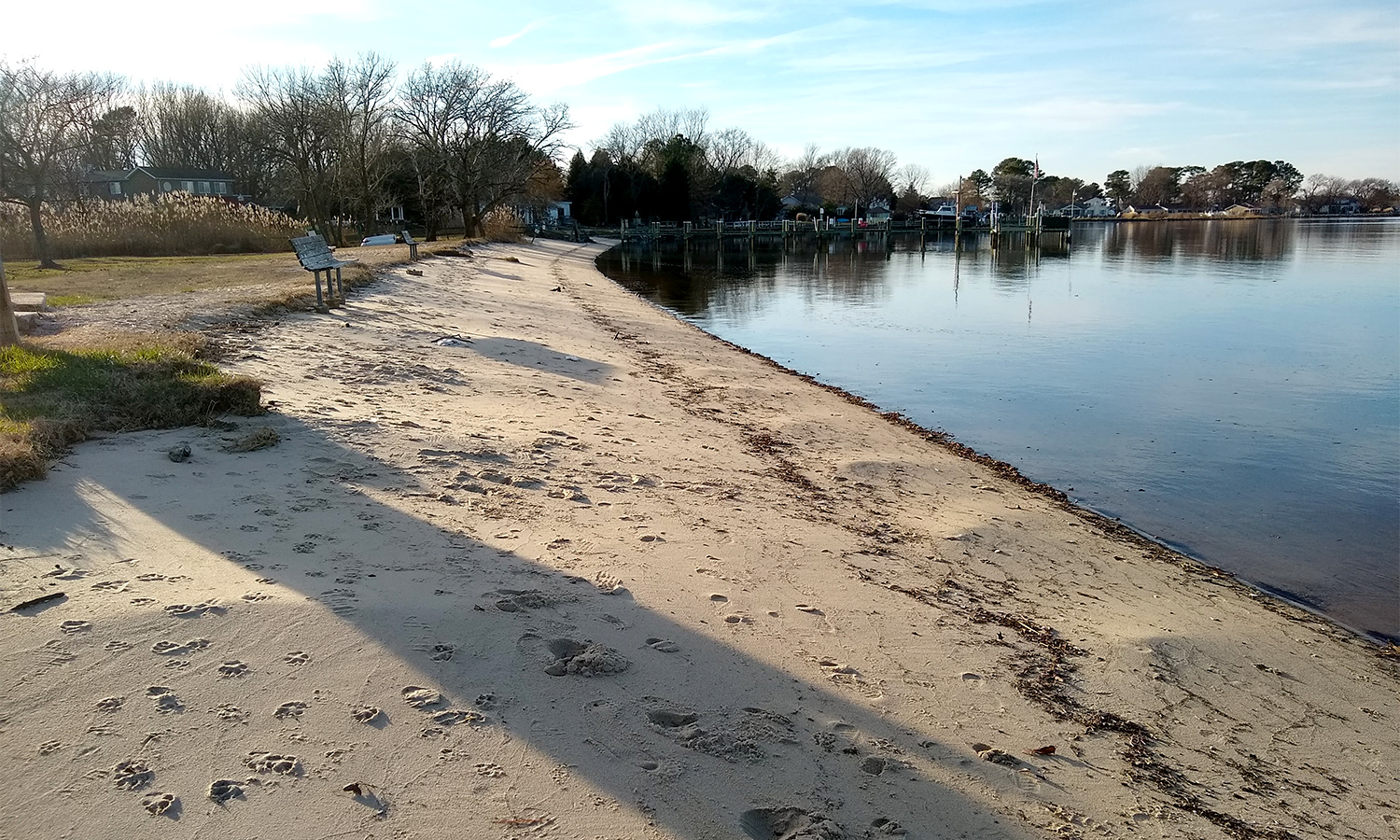 The beach is also easily accessed from the Cross Island Bike Trail. Once you arrive, you'll likely be the only people there, with unobstructed views of the mighty Chester River and Eastern Neck Wildlife Refuge in the distance.
Bellevue & Oxford Beaches
If you're looking for a beach on the mid-shore, definitely head to either Bellevue Beach or the Oxford Strand. If you can't decide between the two, you don't have to! These beaches are opposite the Tred Avon River from each other, and the Oxford-Bellevue Ferry is a convenient link between them. The beach at Bellevue also has a picnic pavilion, boat ramp, and playground and is within biking distance of the town of St. Michaels.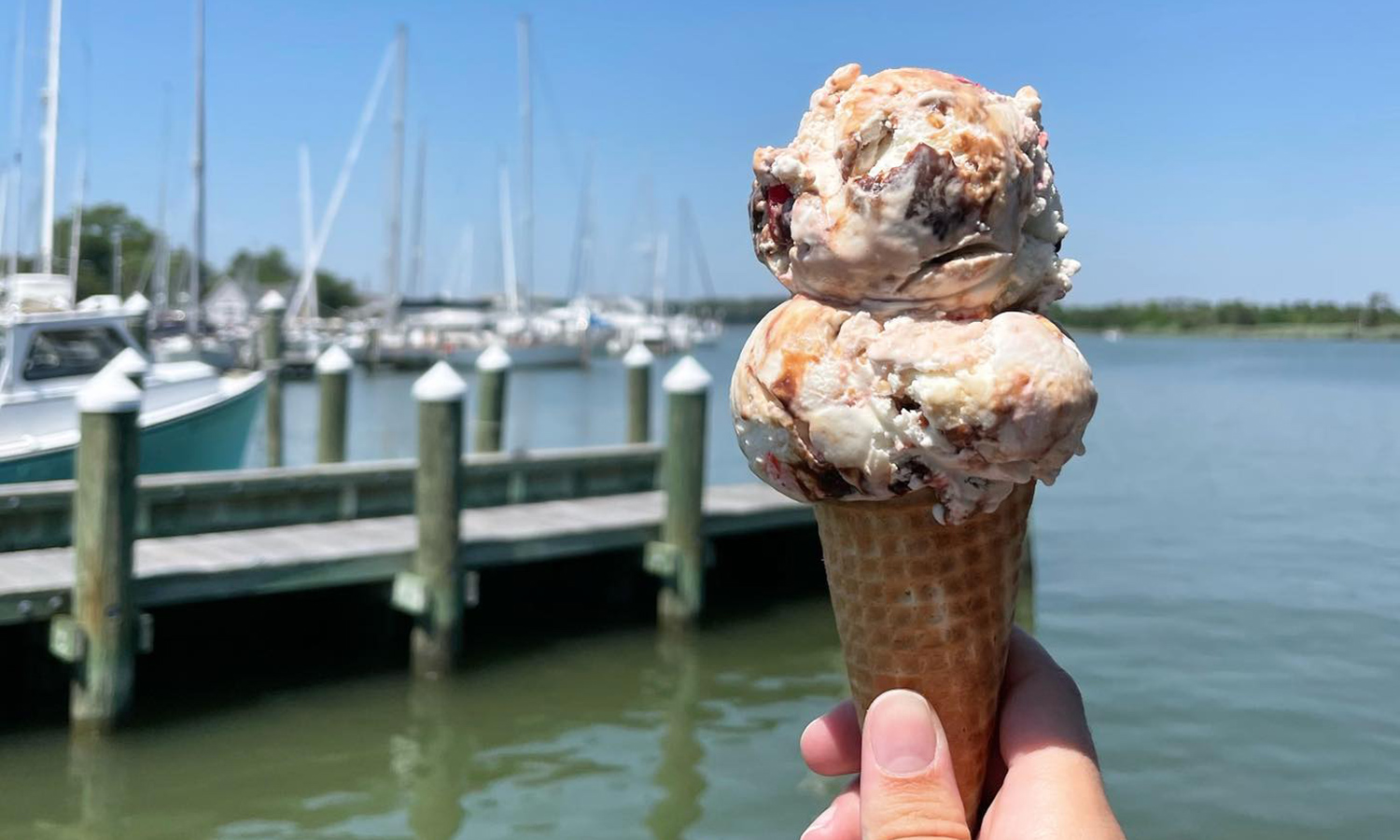 The strand beach in Oxford is right in the middle of town, and one of our favorite things to do when we're there is to stop at the Scottish Highland Creamery. 
Tyaskin Park
As soon as it's beach weather in Wicomico County, many residents flock to Roaring Point Park in Nanticoke, about a 30-minute drive from Salisbury. Along that drive, though, is a lesser-known beach at Tyaskin Park. In addition to the sandy beach, this park also has a fishing pier, picnic pavilion, and stunning views of the Nanticoke River.
Deal Island Beach
If you head to Somerset County, the beach on Deal Island is worth the drive. Located about 20 minutes from Princess Anne, this spot can be accessed by parking in the gravel lot across from the public boat ramp.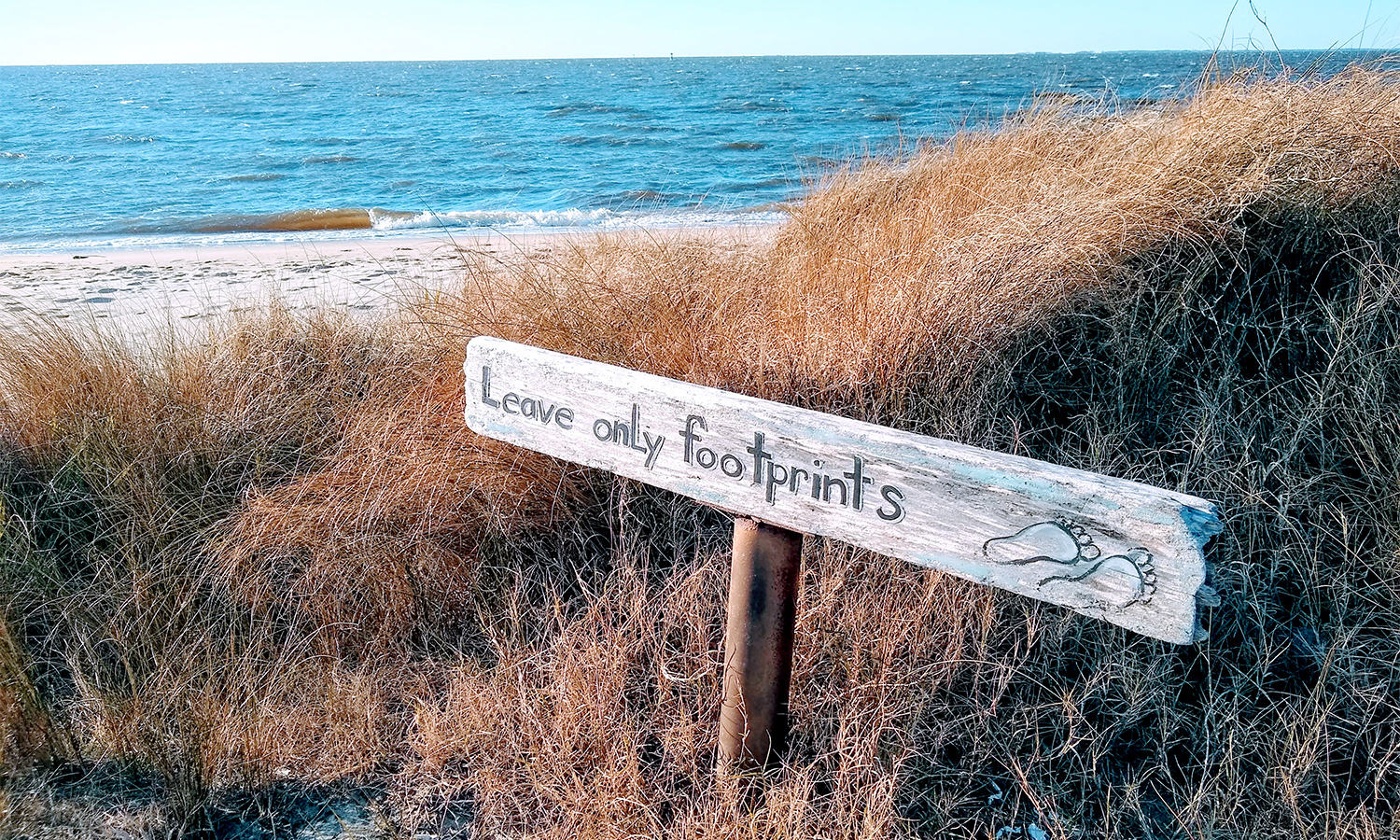 Deal Island is a gorgeous spot where the Chesapeake Bay, Wicomico River, Nanticoke River, and Tangier Sound converge. There are no public restrooms at this beach.
Public Landing
The beach at Public Landing is, well, a public landing. The little village of Public Landing is a short drive from the town of Snow Hill and overlooks Chincoteague Bay, with views of Assateague Island on the horizon.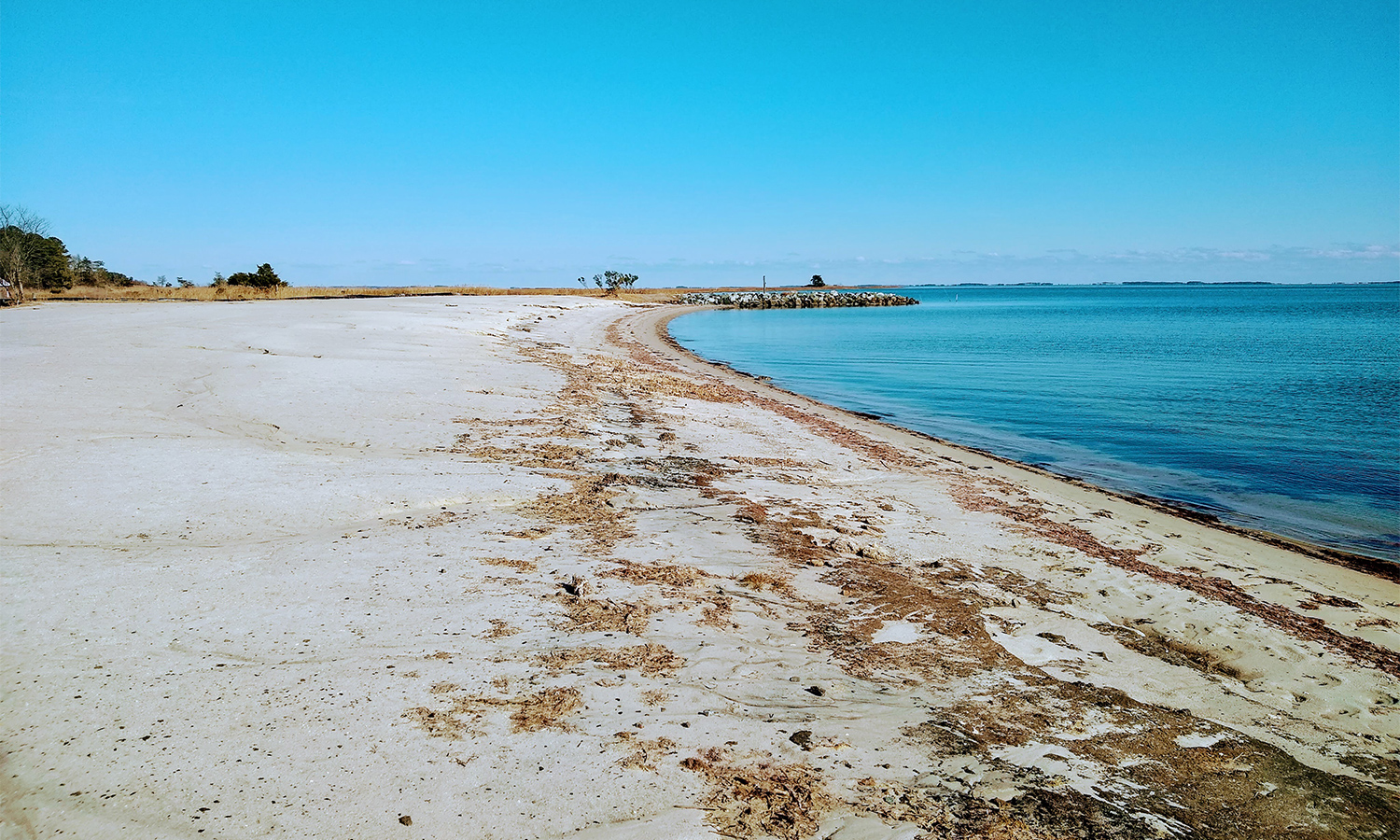 The beach is very wide and well-maintained by the county. If you don't want to spend your whole time in Public Landing on the beach, there is a beautiful crabbing pier and an over-water picnic pavilion just a short walk down the road from the beach. Before leaving for the day, drive about a mile down Bayside Road and check out the newly-established Baywater Landing.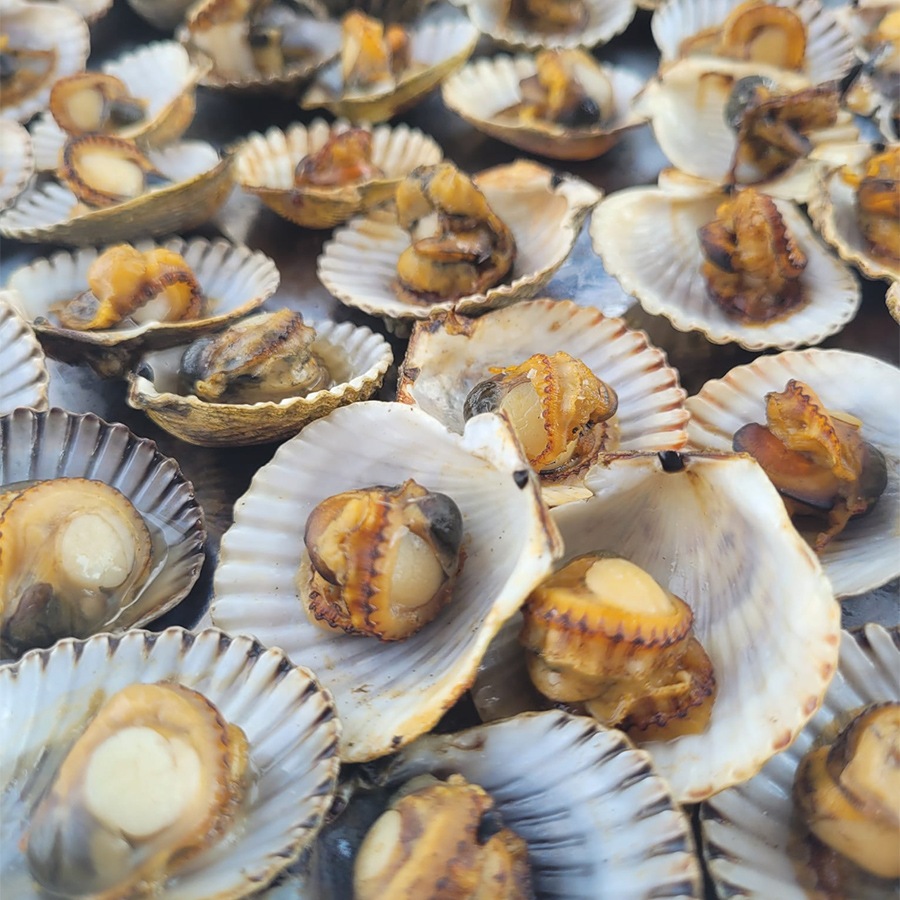 This small marina features fresh, local seafood, houseboat rentals, kayak rentals, and fire pits. It's also home to the only bay scallop farm in the state! 
Jane's Island
If you're searching for a secluded beach and are also up for an adventure, you've got to check out Jane's Island State Park in Crisfield. The portion of the park on the mainland is a great spot for camping and picnics. However, no beach is located on the mainland; the beaches of this park are only accessible by kayak, canoe, or paddleboard. Canoes and kayaks are available for rent at the park, or you can bring your own.
The beach is located about a mile and a half from the launch, and when a beach is only accessible by boat, there's a good chance you'll be the only one there. And if you're not, the beach sprawls out four miles, so you'll still have plenty of room to call it your own.
A Word of Safety When Exploring Bayside Beaches:
It's important to be mindful of water quality when visiting beaches along Maryland's coastal bays or the Chesapeake Bay. As the water warms up throughout the summer season, bacteria can be more prevalent. The rule of thumb is to avoid the water if heavy rain has occurred within the past 48 hours. The Swim Guide App is a great tool for monitoring swimmable waters and bacteria counts. This tool is updated weekly in the summer by local environmental organizations that conduct regular water quality testing all over the world.
---
Lead Photo: Laura Scharle
Laura Scharle is a small business owner specializing in ecotourism and heritage tourism marketing. She loves finding hidden gems and developed www.delmarvatrailsandwaterways.com to connect others with outdoor spaces. She lives in Ocean Pines with her husband and son, where they frequently paddle, hike, and fish together. She can be found on Instagram @easternshorepartyof3