Unique Shopping Experiences in Garrett County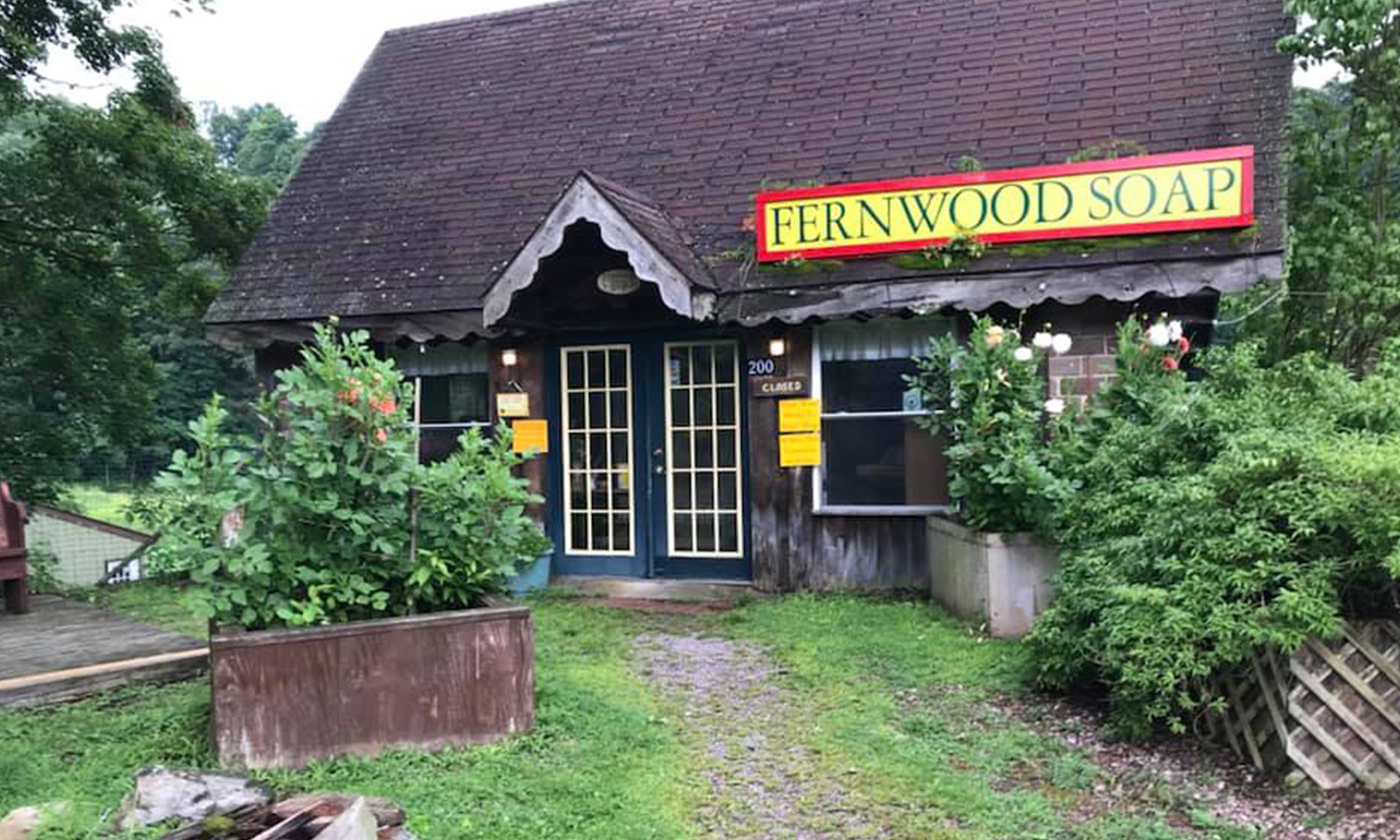 Discover forgotten artistries, authentic finds, and local favorites along this Western Maryland route.
Start: Grantsville
Finish: McHenry
Distance: 1 day, 5 stops, 21.6 miles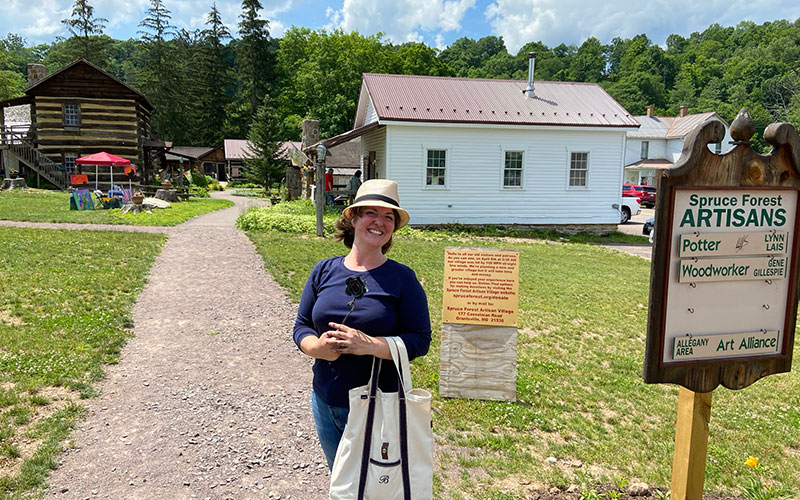 STOP 1
Spruce Forest Artisan Village
177 Casselman Rd, Grantsville, MD 21536
Start at the charming Spruce Forest Artisan Village, where historic buildings have been moved on site and serve as workshops and retail spaces for a range of artisans—painters, woodworkers, blacksmith, quilters, and more. Observe working artists and talk with them while browsing their wares. Adjacent to Spruce Forest is Little Crossings, a strip of additional shops, a cafe, a historic mill, and Penn Alps Restaurant, that on occasion hosts more artisans.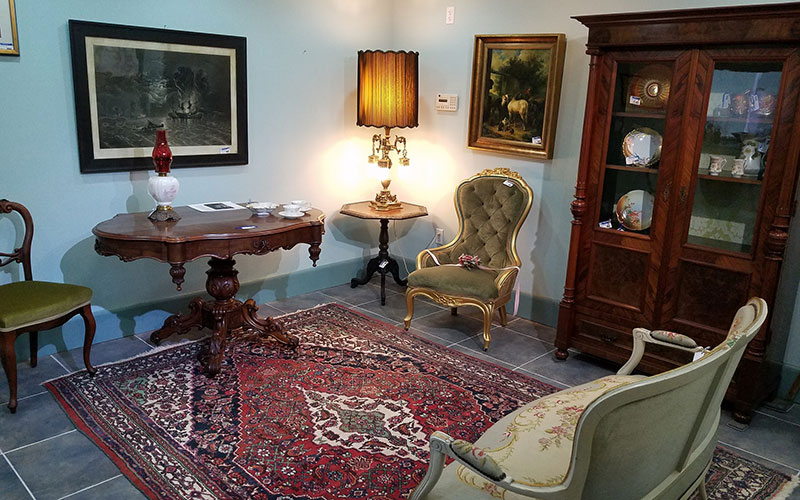 STOP 2
Blue Moon Antiques
165 Main St, Grantsville, MD 21536
Blue Moon Antiques is unlike those cluttered antique stores. Instead, it's a spotless and fascinating shop in the heart of Grantsville. Located in a gorgeous, restored former general store building, Blue Moon comprises over 6,000 square feet of shopping space. The displays are constantly updated with new inventory, and the staff is eager to share the history behind their finds. They offer a large collection of vintage fashion, jewelry, furniture, and more.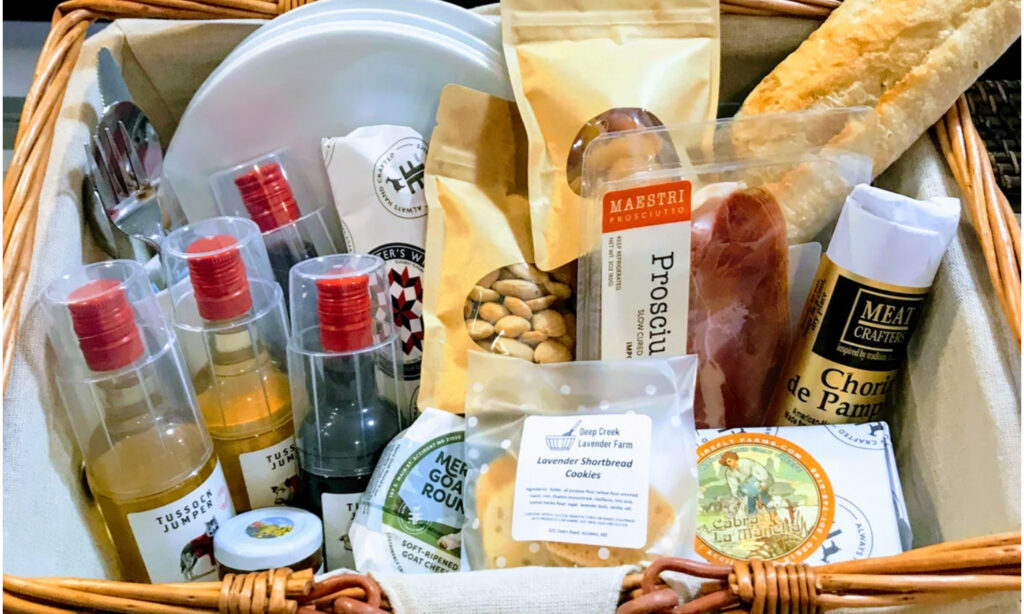 STOP 3
FireFly Farms Market
107 S Main St, Accident, MD 21520
Firefly Farms' shop will cause lovers of delicious cheese and fine foods to rejoice. They have been producing their award-winning, artisanal goat's milk cheeses from local farms since 2002, and more recently, cow's milk options. Step up to the cheese case for a sample of their products or any other American or international options they stock. Firefly Farms is also a gourmet grocery, where you can find a range of tasty accouterments and beverages to accompany your cheese choices.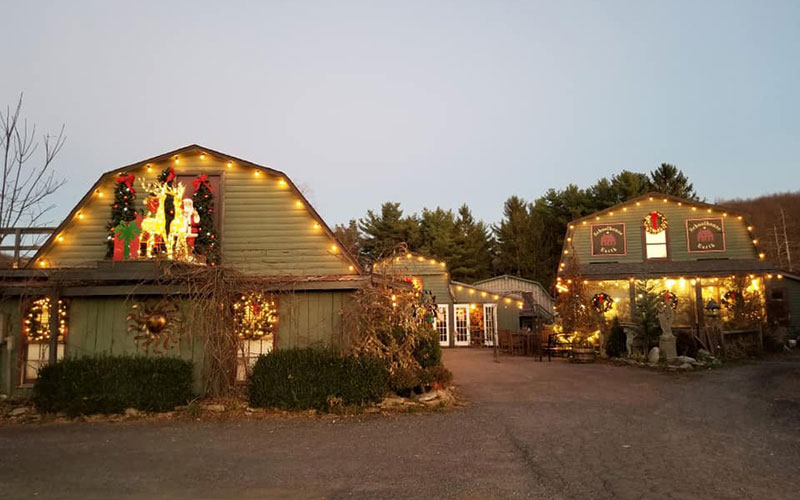 STOP 4
Schoolhouse Earth
1224 Friendsville Rd, Friendsville, MD 21531
Visit Schoolhouse Earth for a little unique retail therapy and animal encounters in a vintage farmstead setting. The various buildings are filled with gifts, gourmet goods, jewelry, home decor, and more. This is a great shop if you're looking for holiday decorations, Deep Creek Lake mementos, or a toy for a little person in your life. The kind-hearted folks at Schoolhouse Earth also have a free on-site petting zoo inhabited by rescue animals large and small.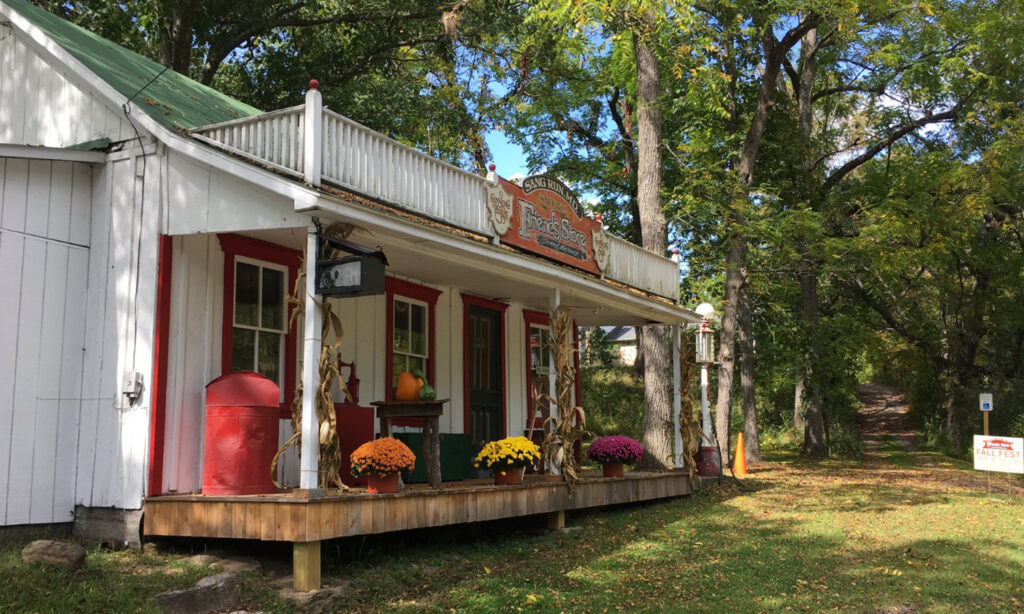 STOP 5
Sang Run Friends Store
3751 Sang Run Rd, McHenry, MD 21541
Travel back in time at our last stop. Sang Run State Park and historic Friends Store is a taste of old-time western Maryland, a former homestead and family-run store dating back to the early 1800s. Originally, this store sold pantry items and fuel and served as the local post office and trading site for wild ginseng. Commemorate your trip with penny candy, old time soda, local jams, and various souvenirs.
---
Lead Photo: Spruce Forest Artisan Village
Content originally featured in "Four Days of Family Adventure in Western Maryland" by Christine Rai