An Upbeat Playlist For A Hands-Up, Windows Down Drive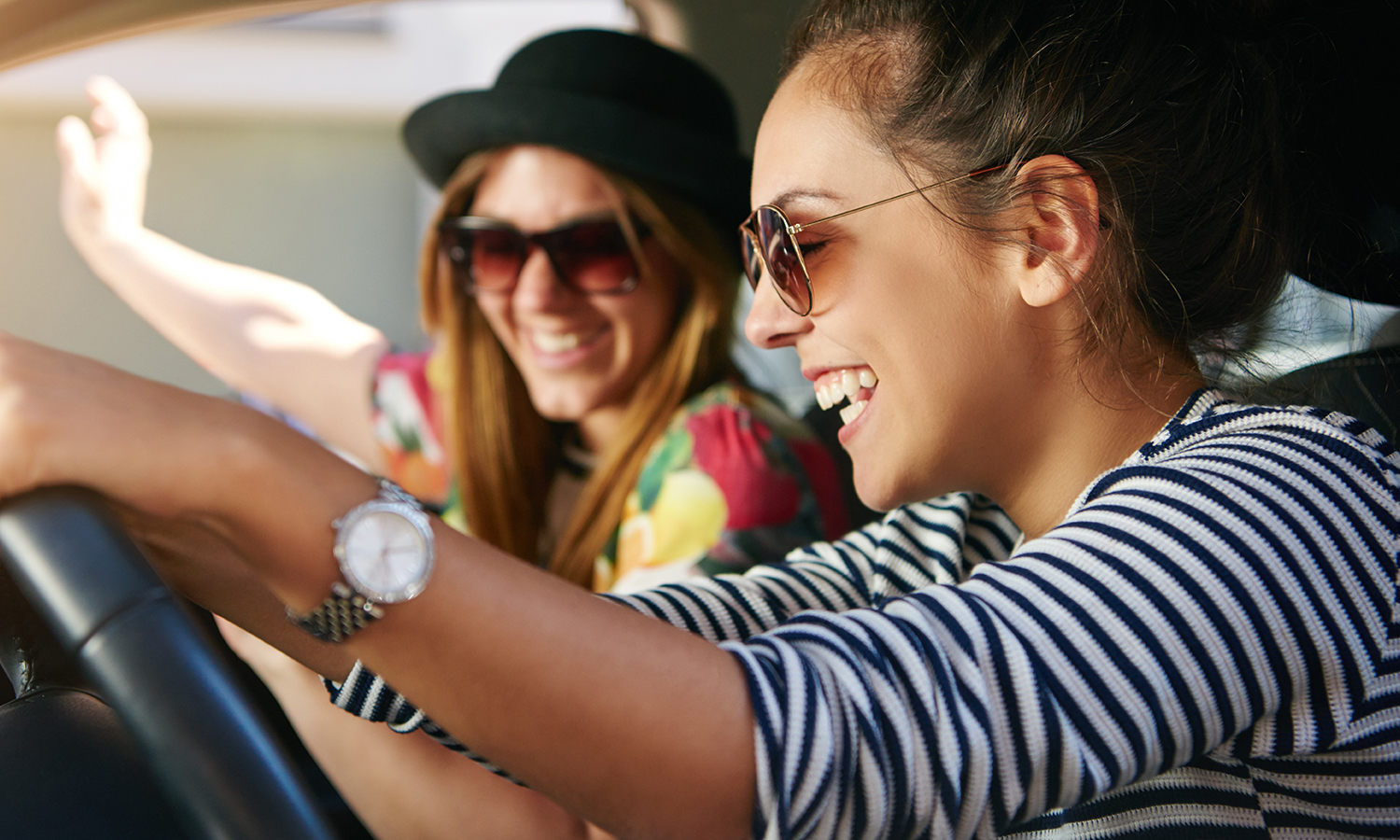 If you had to describe the ultimate landscape for driving with your windows down while listening to an upbeat playlist blaring, what would it be? For me, it's lush, green countryside with rolling mountains in the distance.
A few weeks ago I had a morning to myself and drove along country roads west of the Sugarloaf Mountains in search of some quality me-time. Each of my destinations (a walk on the C&O Canal, ice cream, and a plant nursery) were wonderful, but the drive itself is what stands out in my memory. I had the sunroof open and the windows down, and I car-danced like no one was watching.
In my opinion, the ultimate driving-with-the-windows-down playlist includes a mix of songs that you know well enough to scream-sing to and a few lesser-known songs that invite you to enjoy the beat and stare off into the distance (if you're a passenger, that is).
In this upbeat playlist you'll be happy to hear the familiar (but never not enjoyable) sounds of "Electric Feel" by MGMT and "Dog Days Are Over" by Florence + The Machine. But first, treat your ears to one of my favorites — the super-catchy song "Honeybody" by Kishi Bashi. "Honeybody" is a musical delight from start to finish and is the perfect tune to kick off your drive. Work your way through upbeat tracks and end on a reflective note with "Beige" by Yoke Lore, an indie favorite of mine (that 1:30 mark!).
Text your friends and get your next road trip on the books. Tell them to bring snacks — you've got the music covered.
---
Lead Photo: Shutterstock