Engage in the Colorful World of Jim Henson in Baltimore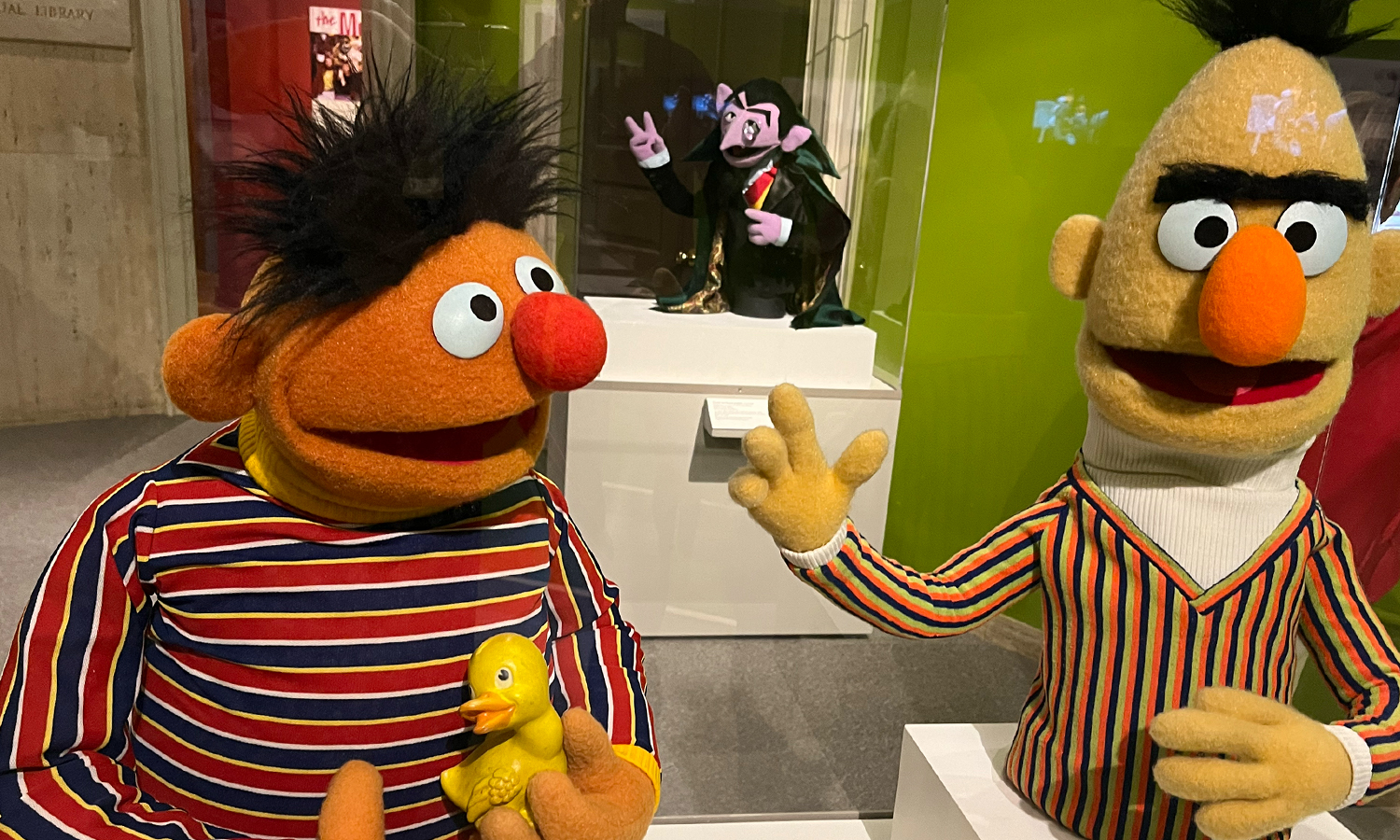 It's time to play the music, it's time to light the lights!
The beloved Muppet Show by Jim Henson hit the airwaves in 1976, introducing an endearing cast of characters to children and adults alike. Experience the genius of Jim Henson in Baltimore this fall at The Jim Henson Exhibition: Imagination Unlimited at the Maryland Center for History and Culture until the end of the year. 
My husband and I recently drove to Baltimore to enjoy the multimedia exhibit, which took us on a journey through Henson's career. While there are a few sections that appeal to children, the exhibit is actually more appropriate for adults who can appreciate the evolution of Henson's genius. The real magic of the experience occurred as we shared our memories of his iconic work.
Although not Maryland-born, Henson spent much of his childhood in Hyattsville and graduated from the University of Maryland in 1960. His legacy is commemorated with a statue in that school's Arboretum and Botanical Garden.
At the entrance to the exhibit, we were greeted by arguably the most famous amphibian in the world. Kermit the Frog, in the flesh—er, green felt—waved from his glass case, backed by a photo of he and Henson performing in days past.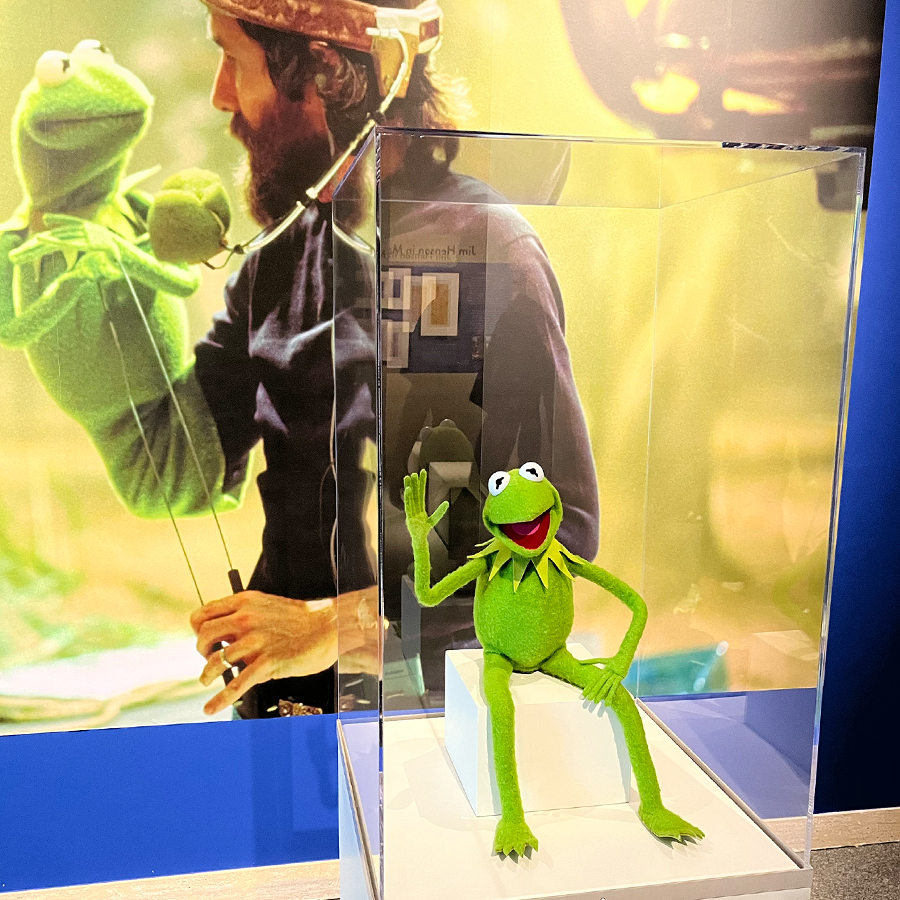 Kermit originally appeared on Henson's Sam and Friends, which premiered on Washington D.C.'s WRC-TV in 1955. We were surprised to learn that the original Kermit was a light blueish-green and assumed his trademark green and fringed collar in 1969, years after his introduction. 
Visitors can see video clips of Sam and Friends in the exhibit. The popularity of this local show eventually catapulted the Muppets onto national programs including The Ed Sullivan Show. We learned that these appearances led Henson to model The Muppet Show on vaudeville-style sketch shows.
Around the next corner, we were reunited with our old friends The Count, Grover, Bert, and Ernie (and Rubber Duckie!). This section was a particular delight to the children in attendance, as was a hands-on activity where you could select hair, eyes, and nose options to create your own "Anything Muppet," the Henson team's answer to casting extras.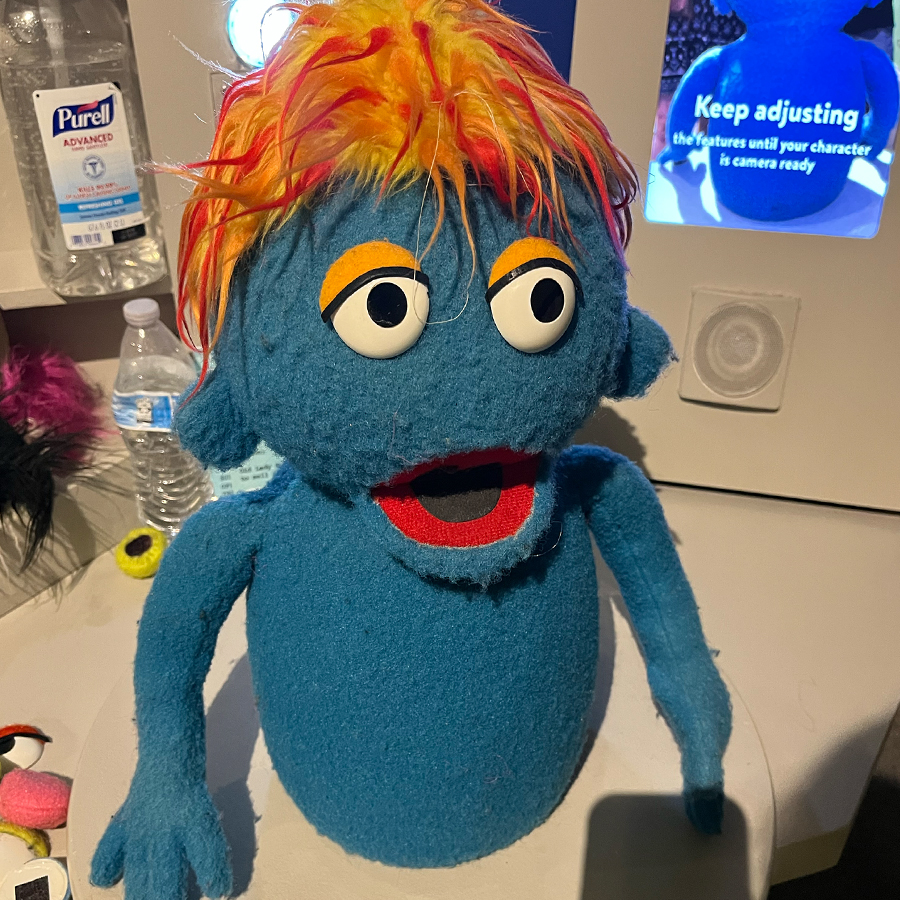 We learned more about the evolution of Sesame Street and its accompanying merchandise before heading to the next section of the exhibit, which documented the fantastical worlds born of Henson's imagination.
Here we saw characters, storyboards, scripts, and video clips from The Dark Crystal, Fraggle Rock, and Labyrinth. These were not shows I was familiar with myself, but my husband shared his memories of all three. (When we got home, he even found The Dark Crystal on demand and enjoyed it again.)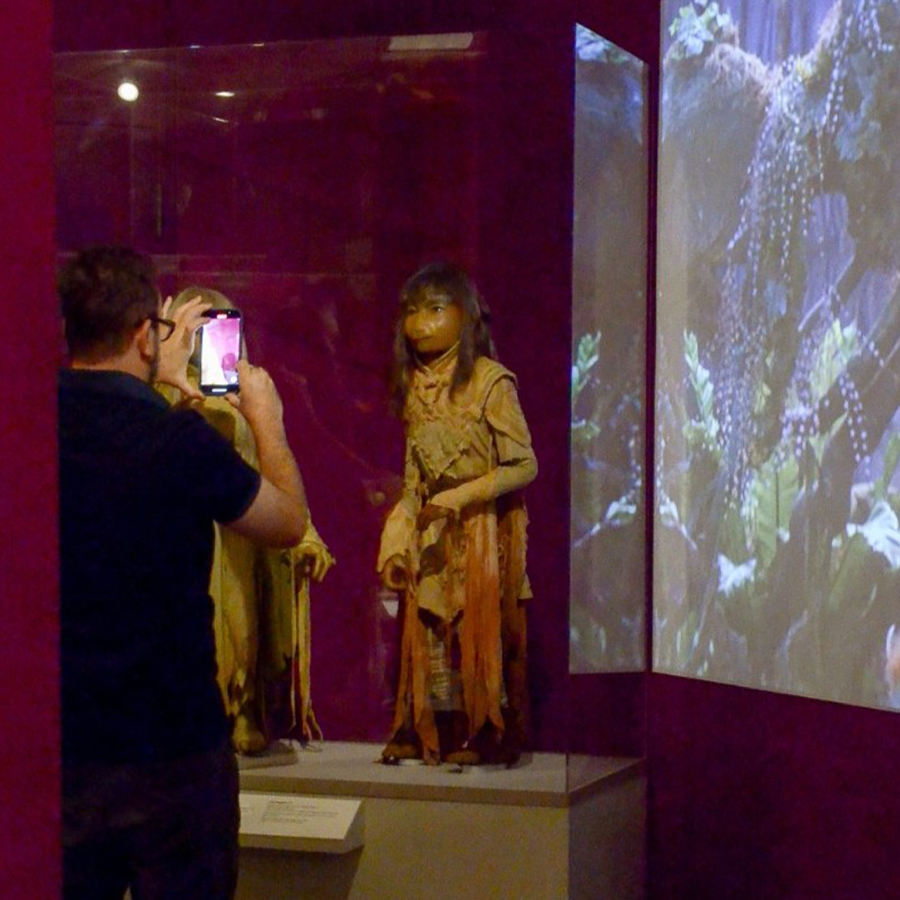 Additional exhibit content detailing Henson's life and lesser-known work added to my understanding of his evolution as an artist. There were old family photos, including his romance with wife-turned-collaborator Jane. The exhibit also explained how Henson's art and graphic design studies at UMD influenced both his visual and entrepreneurial styles.
We were able to see his early advertising work, scripts and storyboards for his two experimental films, and a multimedia nightclub concept that never advanced past the planning phase. 
Our favorite part was a hands-on activity where we tried some Henson-style puppetry. Joe and I each selected a puppet and a short skit our puppets would perform. In front of us was a camera and a television screen. We practiced our skit once before we did it again for filming.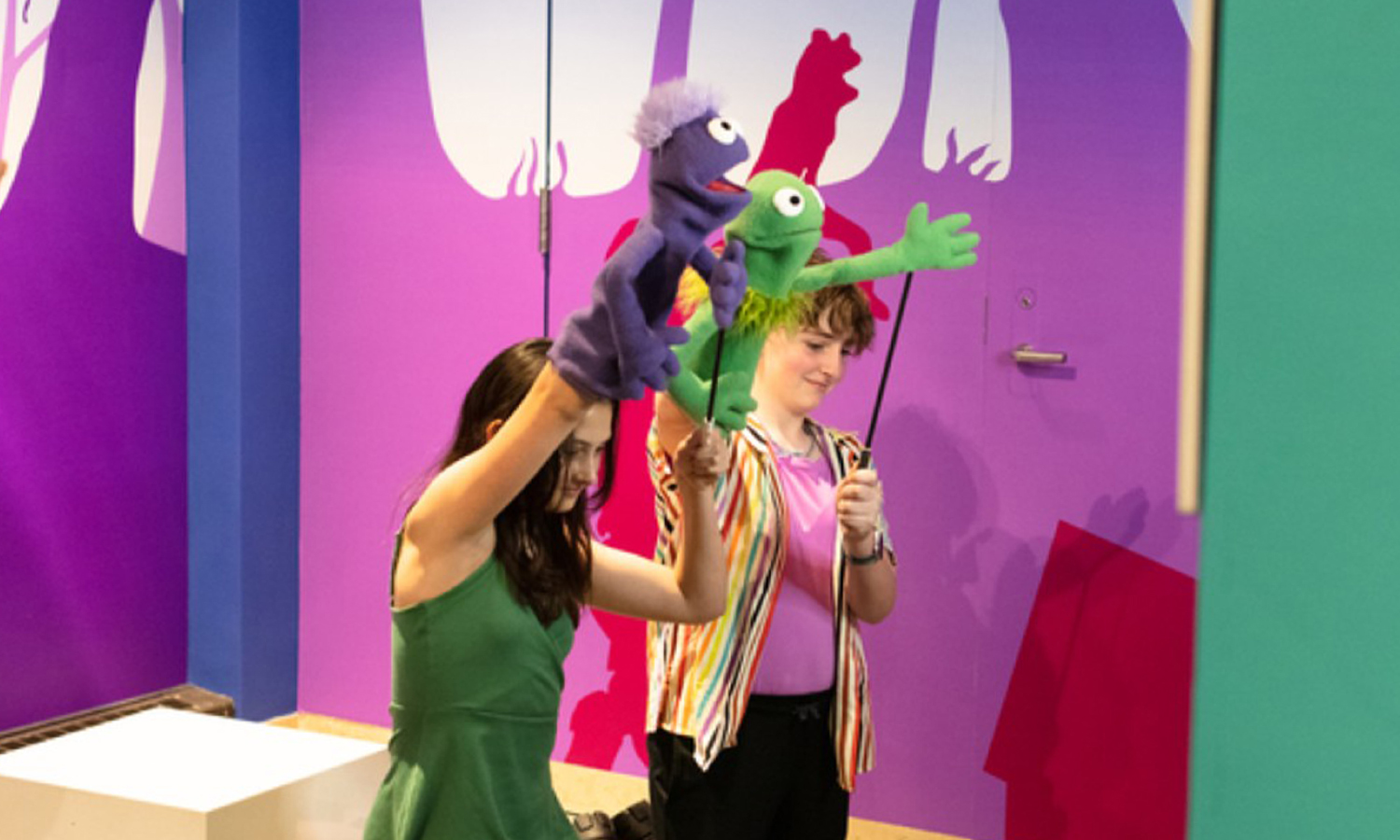 Henson and his puppeteers make it look easy, but I am here to tell you, it is not! We struggled to hold the puppets high enough to keep our heads out of the shot, nevermind moving the puppets' mouths and arms in time to the recording. We were in hysterics by the end of our 30-second clip, which we then watched back, laughing even harder.
We finished our visit with a spin through the museum store, which had a variety of Muppet and Sesame Street toys, dolls, and books for fans of all ages. 
If you have time, the rest of the Maryland Center for History and Culture is just as educational. There is a wonderful exhibit of Claire McCardell fashions open through November 2023 (and we have everything you need to plan a textile-themed road trip), as well as a Discover Maryland exhibit open through January 2024. You can also learn more about Maryland's Civil Rights activists, the state's role in America's wars for independence, and see a selection of hand-crafted furniture by our forefathers.
__________
This content is sponsored in part by the Maryland Center for History and Culture (MCHC). MCHC is the oldest continuously operating nonprofit cultural institution in the state. MCHC is a 501(c)3 nonprofit organization that houses a collection of 7 million books, documents, manuscripts, and photographs, and 350,000 objects in its museum and library located in Baltimore. By exploring multiple perspectives and sharing national stories through the lens of Maryland, MCHC inspires critical thinking, creativity, and community. Content or opinions external to the MCHC brand do not necessarily reflect the views or policies of MCHC.
---
Lead Photo: Heidi Schlag
Heidi Glatfelter Schlag is a marketer, history lover, and traveler who can often be found exploring museums, parks, small towns, and farms. She founded Culture-Link Communications, where she helps local nonprofits and small businesses build their brands. Heidi lives in Frederick, MD, with her husband and two dogs.