Scream Your Head off at These Haunted Attractions in Maryland

In October, the ghost of Edgar Allan Poe seems to take root in the hearts and souls of gleeful ghouls across the state as they raise some of the nation's best haunted attractions in Maryland. Should you feel the call to awaken the inner senses to the frights and sounds of the season, take to the hills and invite those who dare to go for a haunted walk in the woods,  abandoned military bases, historical massacre sites, and horror-swept farms and fields. 
These genuinely spooky experiences bring the best Maryland has to offer to the season's ambience and abject fear, and are certainly worth traveling to experience—if you like being scared that is. When it comes to haunted houses and festivals of fright, plan your trip today for an unforgettable spooky season scare. Here's a sampling of five haunted attractions in Maryland where you can find out just how creepy you can take it. 
Markoff's Haunted Forest in Dickerson
What started as a haunted school bus on tour in the 90s throughout the D.C. area has now become a legendary landmark in Dickerson, Md that boasts the longest haunted trail in the United States! Markoff's Haunted Forest is a must-go for fright fest lovers who will discover the creativity behind the spooktacular experience will leave them feeling not only terrified but terribly impressed.
"MHF has built a national reputation for its unique, multi-sensory haunt experience," the website states, noting that it's through a combination of music, lighting effects, scents, and creepy human interaction that the tone is set in Markoff's various onsite attractions.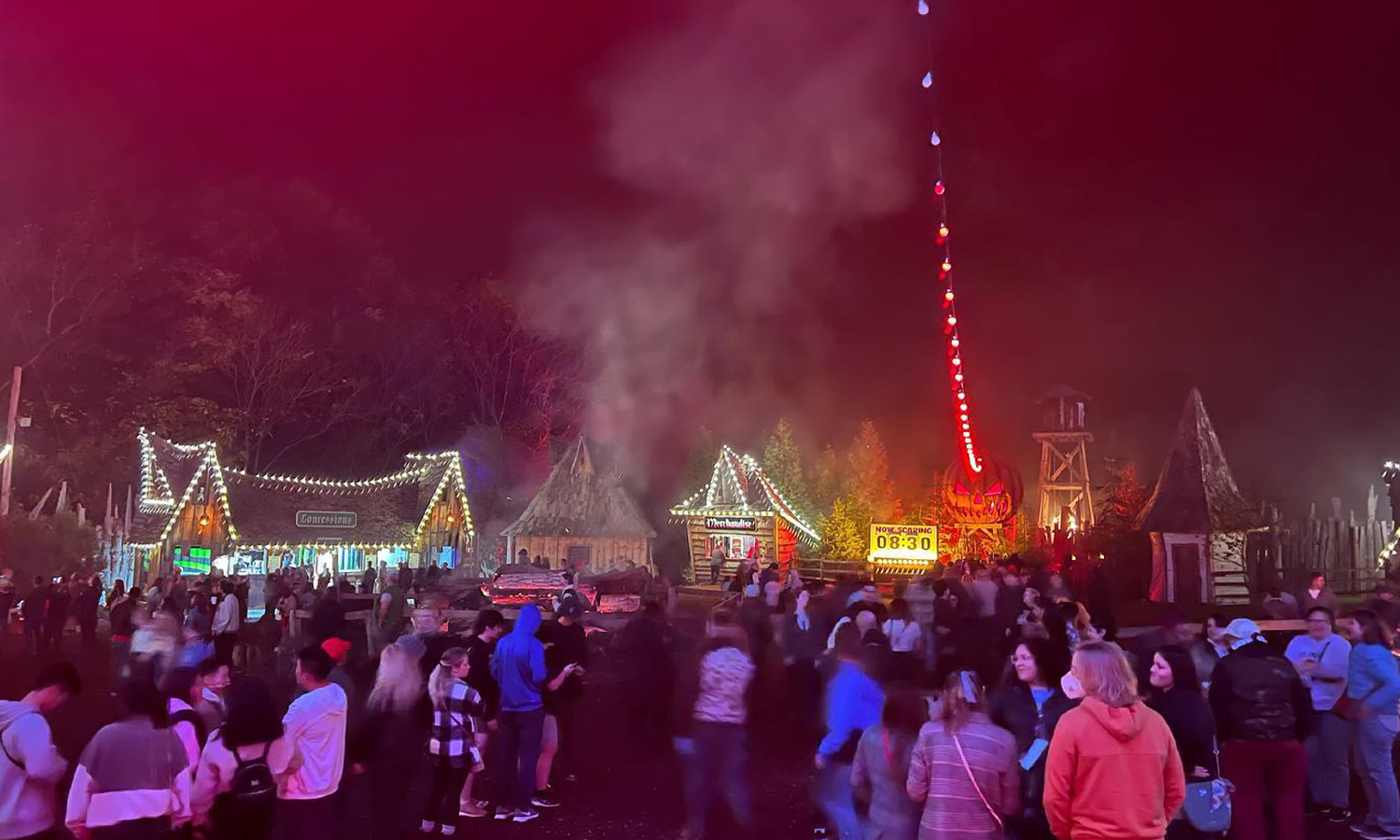 Among those attractions is the "gloriously creepy" waiting area they call Markoff's Midway, which has a frightful carnival theme. Ambience is the word, darling! And the Midway has it in spades with giant bonfires, food and drinks, a DJ and occasional local live entertainment. Keep your eyes open for a new hair-raising attraction called See No Evil added just this year where those who dare will have to find their way through a terrifying corn maze…blindfolded!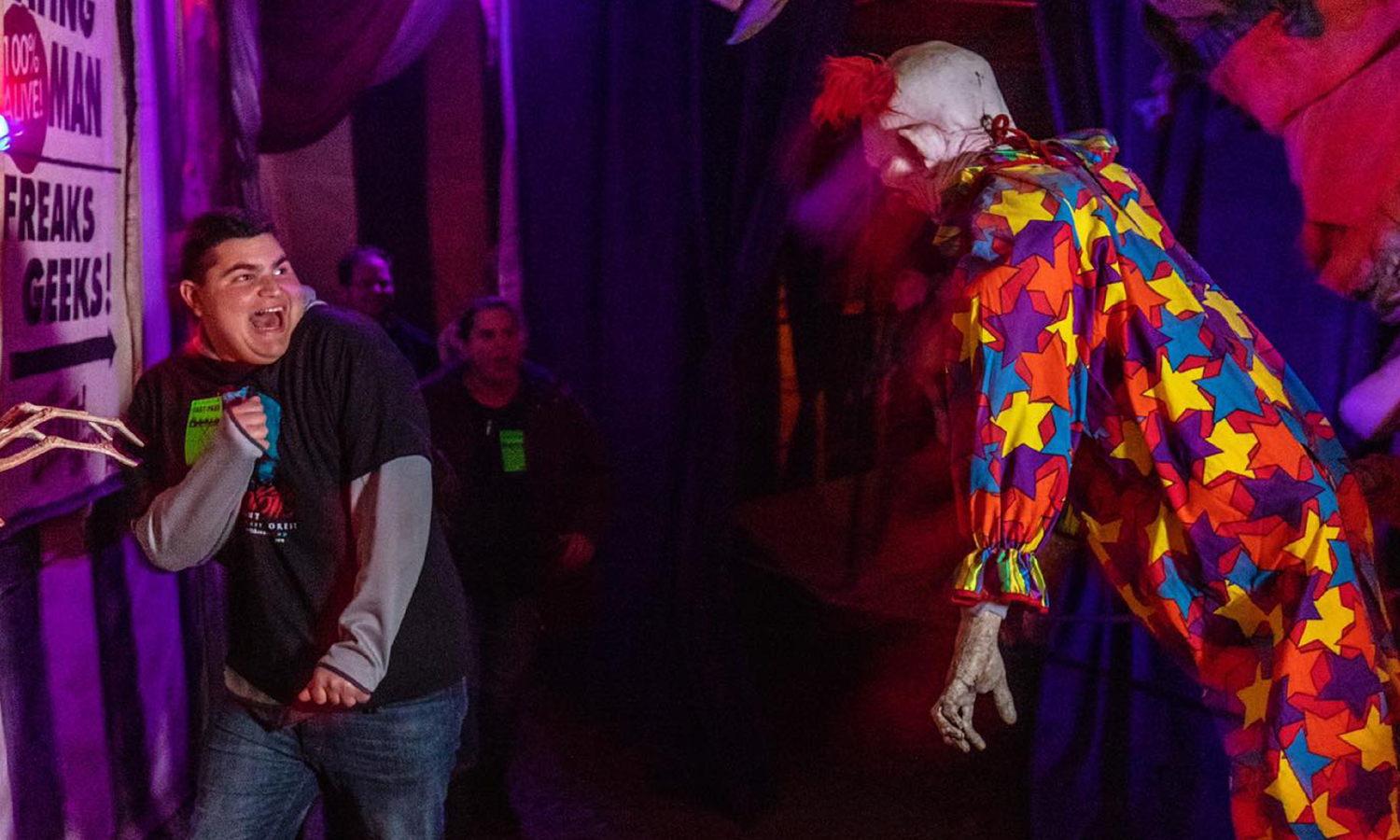 The marquee attractions at Markoff, however, are The Haunted Trail​, a mile-long sojourn through the woods and "sets the stage for a series of terrifying scenes, mysterious glades, and great hiding spots for our crazy ghouls" according to the website, and The Town which is billed as an "immersive haunted Western experience." It begins with a wagon ride away from all the bustle of the other attractions, where visitors will find themselves navigating a town full of zombies. Good luck! 
And while these attractions aren't suitable for younger kids, it does have youngsters in mind as Markoff's Haunted Forest itself is considered a "benefit performance" for a youth leadership nonprofit, Calleva, which is dedicated to "building young leaders through positive outdoor experiences."
Field of Screams in Olney
Rated number one last year by USA Today's Best Haunted Attractions, Field of Screams in Olney isn't resting on its laurels or phoning it in. New this year is the introduction of the Screams Pass, which is an all-access ticket that gets you into the SUPER Screams Haunted Trail—a Frankensteined hybrid of their previous two forest trails combined into one epically long wander through the spookiest woods you can imagine, as well as the Slaughter Factory Haunted House. It's the only pass available, so you can't piecemeal this one, and you wouldn't want to.  The result is one long and terrifying fright night through every theme of horror you can conjure, each one unique and masterfully executed.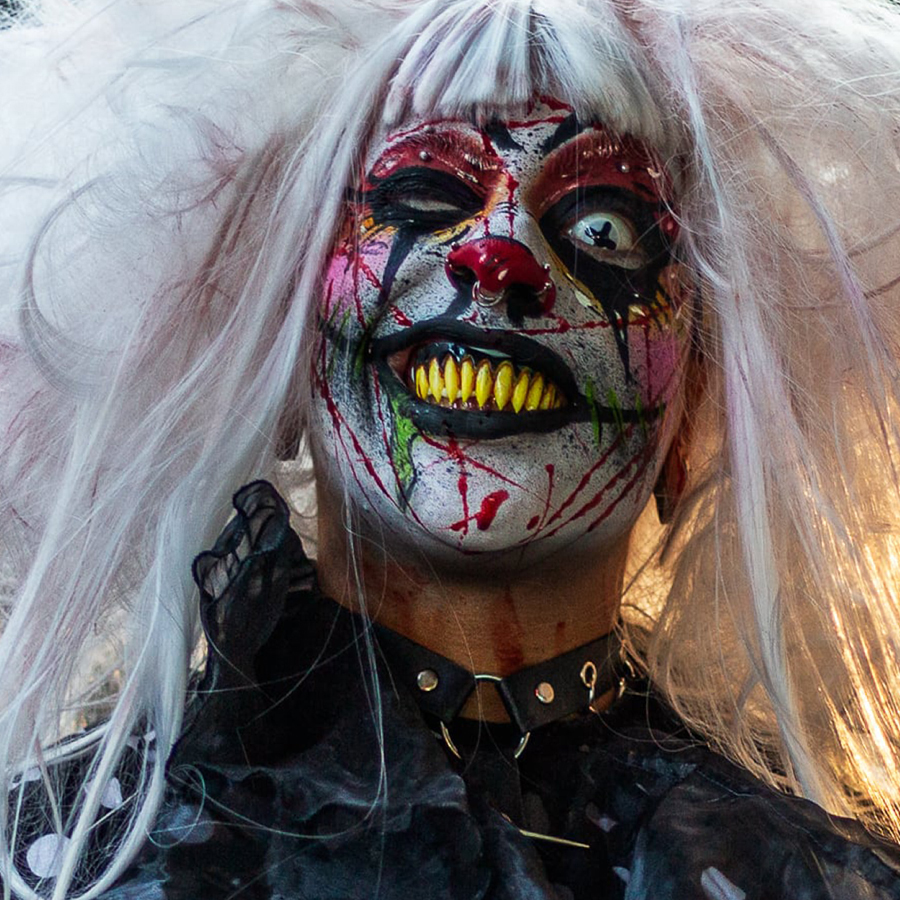 You might find dead pigs slaughtered in a morgue as you wind your way around passageways lurking with werewolves in some of the best costuming you're likely to see this season. Or you may end up face to face with a giant puppeteered dragon's head that threatens to swallow you whole just when you least expect it. From Deliverance-themed vignettes that spell impending doom in an Appalachian nightmare, to a summer-camp filled with zombie camp counselors waiting to eat your brains in the most unsettlingly cheerful way, to dozens of other hallmark tropes and sensory thrills, this path is filled with danger at every turn, much to every traveler's delight.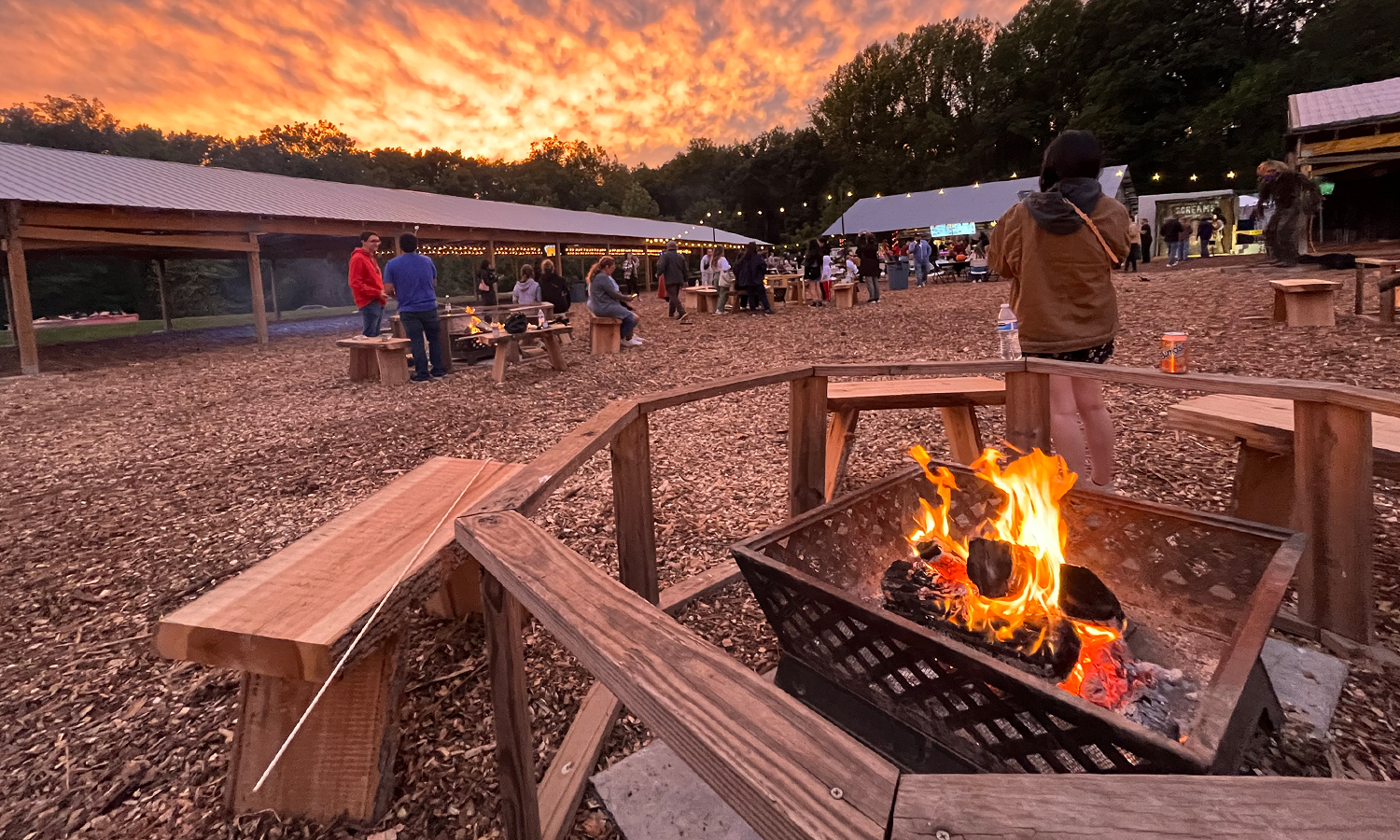 In addition to the attractions, the waiting and concessions area boasts several cozy fire rings where you can grab a S'mores kit and roast campfire goodness to fill your belly before you toss your cookies in fear. If that's too chill before the descent into madness, you can calm your nerves with four carnival games nearby like ax throwing. 
Leech Woods in Damascas
As morbid as it sounds, you can walk the pathways between the sites of a historic homestead and country store where an actual massacre took place at Leech Woods. You can read the shocking details of the tragic, senseless, and violent slaughter of the Leech family in 1804 on the Leech Woods website. Note that while the haunted experience is indeed in the same woods where the merchant Leech and his family lived and did business, it's therefore designated as a historic site. No touching of the graves here. You may find real ghosts you don't want to mess with. 
As for the more festive frights, Leech Woods has nailed down some new buildings and scares, but it hasn't seemed to be able to get rid of the terrifying clowns, which is good news, unless you're terrified of clowns, then it's great news.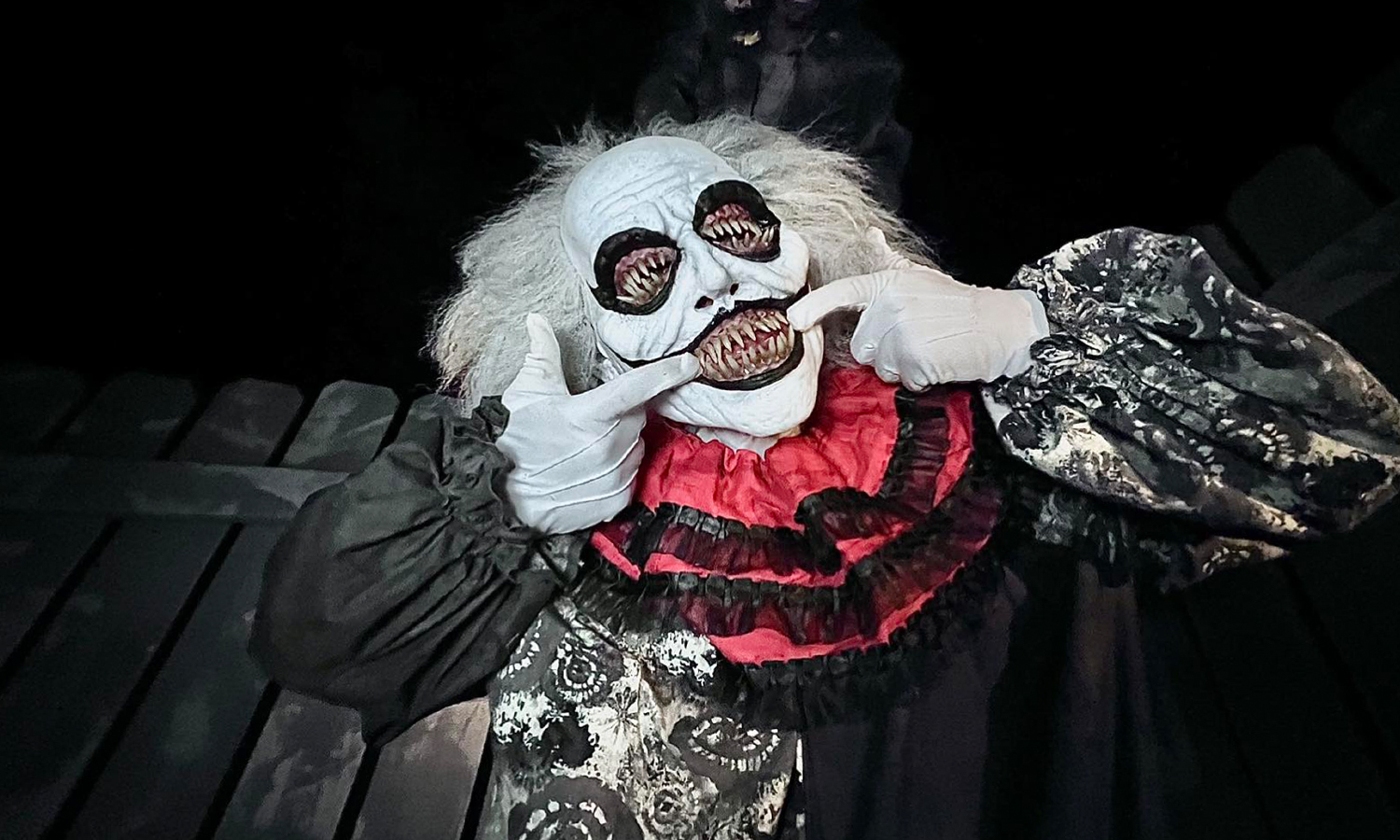 Visitors walk through a bone house, a crematorium, and the Leech Family Store. It's a thirty minute trail that promises "a night of chainsaws, clowns and dark corners" according to the website. Like other haunted experience locations, food and drinks are available as well as a nerve-calming bonfire area with fire dancers, carnival games, and fortune tellers. So head to Damascus in northern Montgomery County. Just don't relive the history too accurately.
Kindred Hills in Frederick  
In Frederick, the Kindred Hills take a different approach to the sensations of fear, trading in the moody and mystical legend of a self-isolated community trapped in time. As the story reads: "Legend has it that the inhabitants of Kindred Hills withdrew from society over a century ago, seeking solace and refuge from the rapid march of progress. Cut off from the outside world, they forged a community founded on principles of simplicity and harmony." It's with this Village-esque theme that Kindred Hills promises a more contemplative eeriness that settles deeper in your bones beyond the classic jump-scares and gross-out gore of other haunted attractions.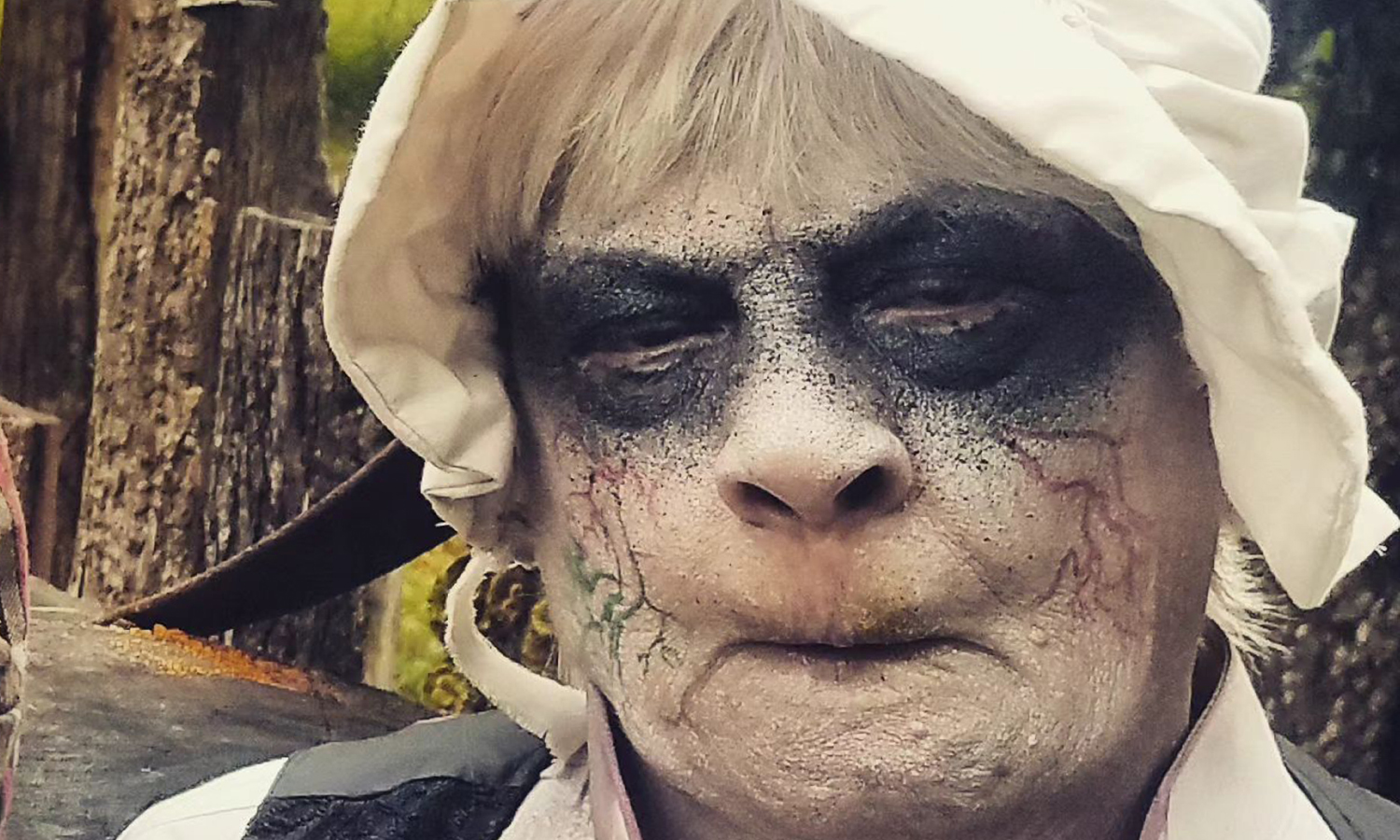 Visitors will begin the journey back in time via a hayride into the dimly lit trail that will lead through an 'abandoned cabin,' a 'forsaken church,' and a 'chilling graveyard' where ghost encounters are all but guaranteed. 
As for the ambiance here, it's a perfect place to pass a cool autumnal eventide. An atmospheric waiting area has food and drink and games, and like many of the attractions on this list, is a highlight of the whole experience nearly as much as the fright-inducing main attractions are. Visitors can take part in bloody axe throwing, paintball slingshot with monster targets, and a game of actually finding a needle in a haystack. 
Distorted Dreams and the Haunting of Historic Fort Ritchie
In northern Maryland near Highfield-Cascade lies Fort Ritchie, a one-operational military base decommissioned in 1998. As former government operated compounds are want to do, endless lore abounds around this historic fort, including the fact that during World War II, it was a training site for interrogators as well as experts in psychological warfare known as the Ritchie Boys, making it a rather perfect place to trade a mess hall for a spook hall. 
The Destorded Dreams Haunt promises "new chilling rooms and corridors, and enhanced effects for a blood-curdling experience" to this year's upgrades, as well as a celebrity appearance by actor Nancy Ann Ridder who visitors will know as "girl in bathroom" from the 1996 horror classic Scream, and who will play a much bigger role in the anticipated upcoming horror-comedy The Only Ones. 
Other special events hosted by this haunted attraction include a post-Halloween "Extreme Night" for ages 21 and older where visitors "will get offended, grossed out, and definitely weirded out," per Distorted Dreams's website, noting that more than frightening, this "Extreme Night" features disturbing, R-rated content. "Come if you dare!"
Feed Your Fright
Make your plans now, but be sure to bring a friend along since no matter who you are, you'll want someone else to cling to as you tremble and quake your way through the hills in these haunted trails and eerie experiences. 
Afterall, you never know when you'll stumble upon a haunted circus in the woods, or a lonely cabin with a bog witch ready to smite you with insults. The jump scares may be short lived, but the spooky memories will delightfully haunt you (as Maryland's best loved poet says) evermore.
---
Lead Photo: Field of Screams

New to exploring Maryland, Joseph is always searching for that unexpected gem in unassuming places. From forgotten corners in big cities, to hidden historical markers in the middle of nowhere, he wants to find them all, and hit up every small town, museum, craft brewery and point of interest in between.