Win Big at These Arcades in Maryland

Looking for a fun way to spend the afternoon? There are several state-of-the-art arcades in Maryland, perfect for bringing a dose of play into your life. Grab your friends or kids and see who gets the biggest prize!
Here are some of our favorite spots:
Stratosphere Social—Eldersburg
If you're looking to support a local business, Stratosphere Social is the place to go. This fun, interactive arcade is a great way to spend the afternoon. In addition to the games, Stratosphere Social offers axe throwing and bowling.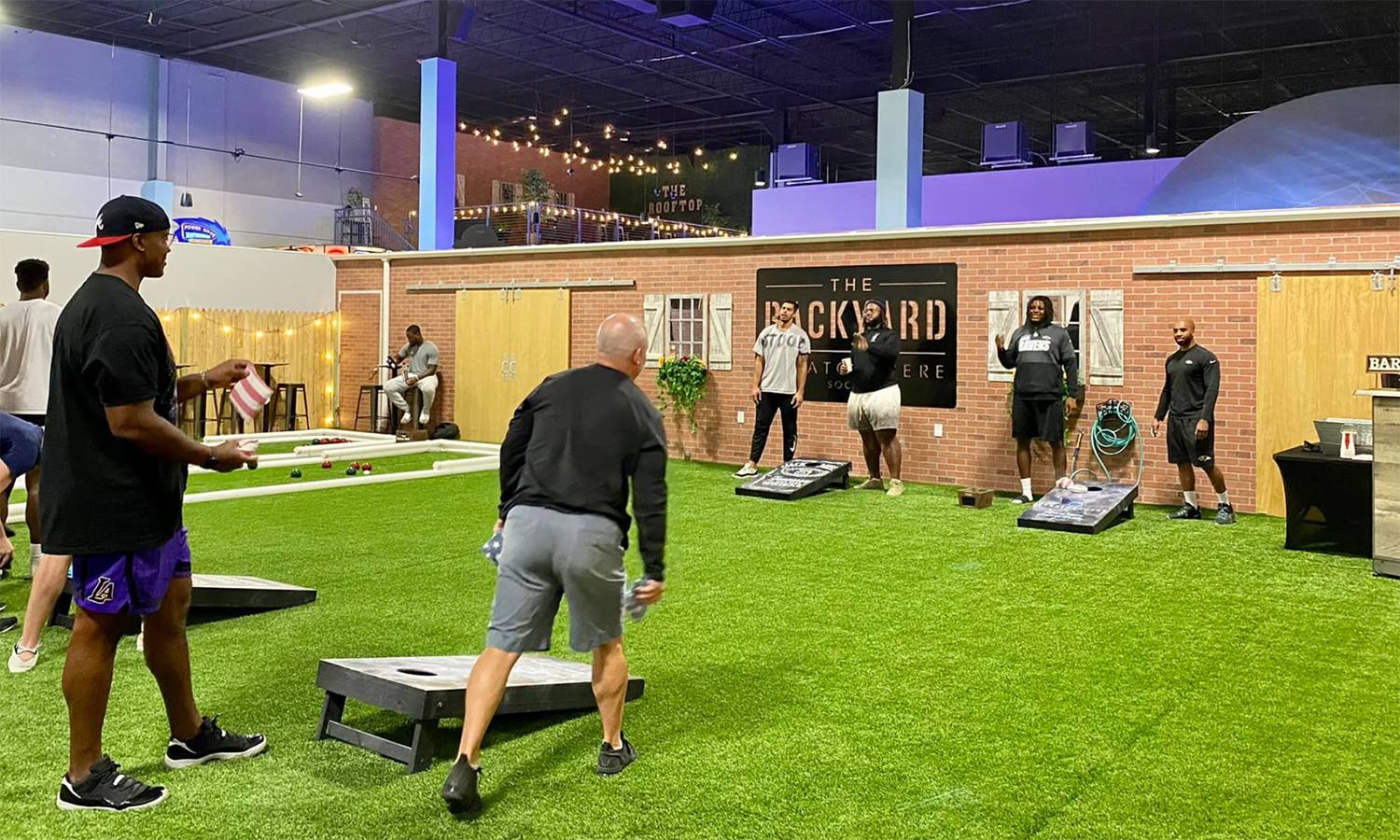 Stratosphere also has a private "backyard" area with an astroturf lawn that can be rented out for birthday parties and special events. The food and bar have great options, and it's easy for kids to hang out at the arcade while the adults watch from the table.
Main Event—Columbia
Located in Columbia Mall, Main Event is a massive arcade facility featuring countless games and interactive activities for kids and adults alike. It's also got bowling, laser tag, and billiards. There's a full-service bar and food area inside Main Event itself, but there are also numerous restaurants and food options around the mall area. 
Chuck E. Cheese—various locations
Chuck E. Cheese was one of my favorite places to go when I was a kid, and I'm happy to report that it's still around and better than ever. This kid-friendly arcade has been revamped and rebranded since the childhood days of yore, but it still features games, pizza, and everyone's favorite mouse. Chuck E. Cheese is geared more toward younger children and has several locations across Maryland.
Spinners Pinbal
l—

Frederick

Spinners Pinball Arcade is an interactive arcade that allows customers to play all day long for only $15. Spinners offers a variety of games, but it's mostly known for its pinball machines. It even has pinball leagues and pinball tournaments.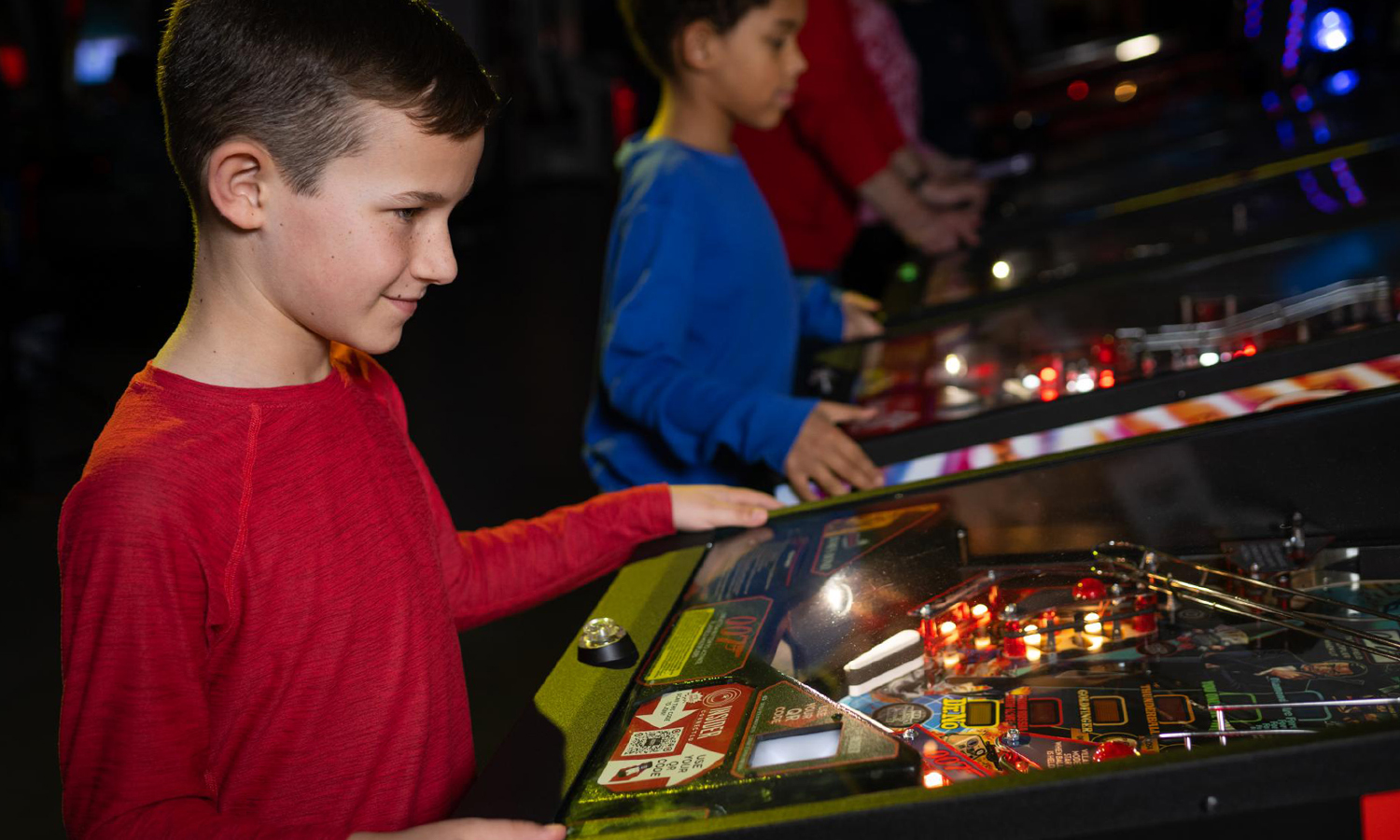 While the facility doesn't have a restaurant on the premises, it does have a bar, and you are allowed to bring in outside food. 
Ultrazone Baltimore—Baltimore
Spend the day playing laser tag and arcade games at Ultrazone Baltimore. Located in Baltimore County, this state-of-the-art facility offers competitive laser tag, a wide selection of arcade games, and birthday party packages. It's got everything you need for a fun-filled day.
Fun City OC—Ocean City
There are several arcades in Ocean City, but it's hard to top Fun City OC, located right on the Boardwalk. This fun, interactive arcade has every game imaginable and is a great way to spend a rainy afternoon at the beach. And because of its Boardwalk location, you are very close to restaurants, shops, and the beach itself. 
Dave and Busters—various locations
With 5 different locations across Maryland, Dave & Busters is one of the biggest arcades in the state. But it offers more than just games. Dave & Busters also provides community events like trivia nights and viewing parties. The full-service bar and restaurant is a great way to cap off the day after playing in the arcade. Dave & Busters also has bowling, billiards, and virtual reality.
Fun Unlimited—Deep Creek
Planning a trip up to Deep Creek? Make sure to visit FunUnlimited, an arcade and amusement center. In addition to having modern games, FunUnlimited also has a museum that showcases vintage arcade games. This area lets you use some of the older games and is available only for people 16 and older. It also has cornhole and other outdoor games.
Jillian wants to live in a world where the coffee is bottomless and the sweatpants are mandatory. As a freelance writer with a heart for children's programming, she spends her days developing creative content for kids and families. When she's not writing, Jillian loves spending time with her family and cheering on the Baltimore Ravens.