Life is Good at Flood Zone Marketplace and Brewery

Before we saw the brewery, we saw the scarecrows. Two pumpkin men—with gourds peeking out the backs of their jeans—"worked" on a historic truck in the parking lot. That creative welcome set the stage for what awaited us inside Union Bridge's Flood Zone Marketplace and Brewery. Clearly, the owners have prioritized creating a cheery, welcoming spot for their community to gather and socialize.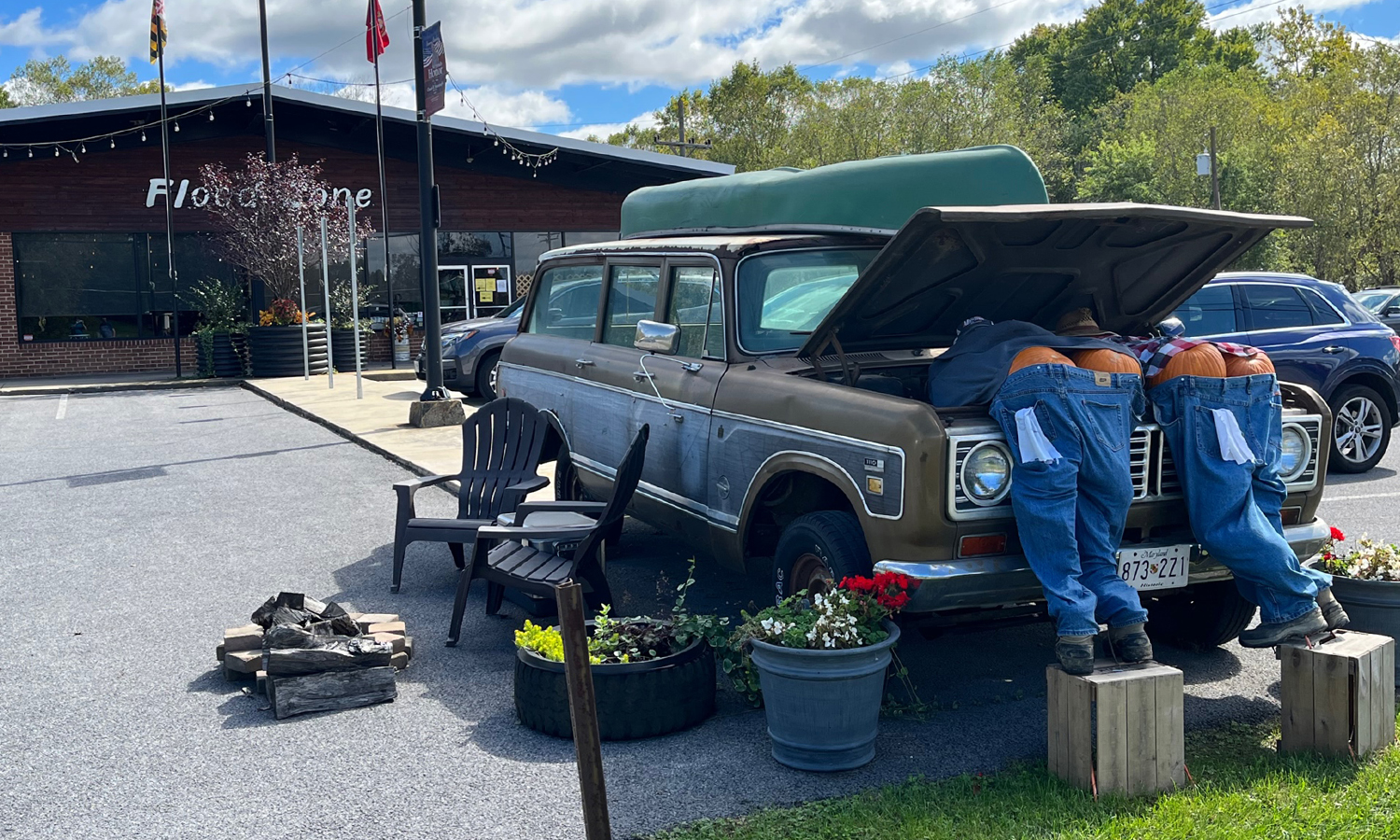 The indoor tap room is large, with a generous bar flanking one side. But there is also a spacious outdoor beer garden, where you can enjoy a brew and catch the game on one of the large televisions.
To start, I selected the Lee '11, a banana-inspired fruited sour with hints of marshmallow and vanilla, while my husband Joe chose the Creeks Up red ale. 
We had puzzled over the name Flood Zone, and these beer names began to shed some light on its genesis. Then I found the high-water mark for 1972's Hurricane Agnes about hip-high in the tasting room, and the pieces fell into place.
We were standing in the old Myers Super Thrift Market, which ended up having to auction off most of its inventory after Agnes dumped 14 inches of rain on Carroll County in June, 1972.
Twenty-one Marylanders lost their lives in Agnes, and it remains the deadliest storm in state history. Union Bridge sits along the Little Pipe Creek, which empties into the Monocacy, and subsequently, the Potomac River. The torrential rains caused the creek to rise, destroying bridges and railroad lines, disrupting utilities, and washing away farms.
Today, the offending creek babbles peacefully behind Flood Zone past patrons sipping a drink in Adirondack chairs. Nearby is a ping-pong table, corn hole, and a life-size chess board, along with a variety of seating areas, many under awnings or umbrellas to block the sun's heat.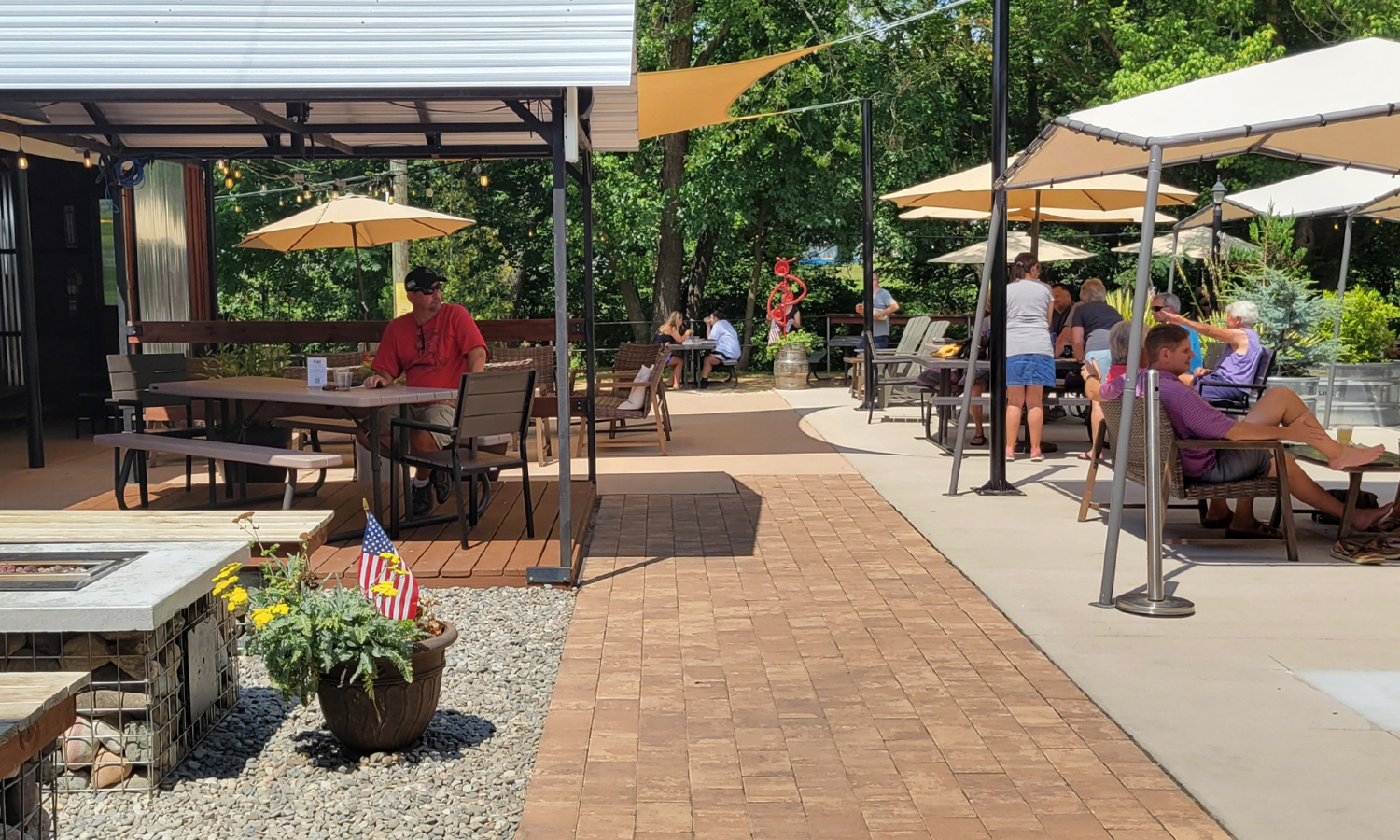 In the colder months, there are fire pits and a wood burning fireplace. Along with the heated beer garden, Flood Zone is a perfect gathering spot year-round. There are more intimate spots on a couch or at a two-top, or you can host a group event around one of the large tables that seats 10-plus people.
We could tell by the greetings and cheerful hugs that many patrons knew each other. The sense of community was palpable, and I'm sure is strengthened during the brewery's weekly events, including karaoke, live music, corn hole tournaments, and trivia nights.
The Food Spot, located near the back of the building, provides gourmet food to order,. Along with the standard brewery faire, they offer a delectable list of weekly specials. Joe enjoyed his steak and gorgonzola salad, one of the specials, while I went with the chicken sandwich with Lucy's Secret Sauce, a delicious mayo-barbeque concoction.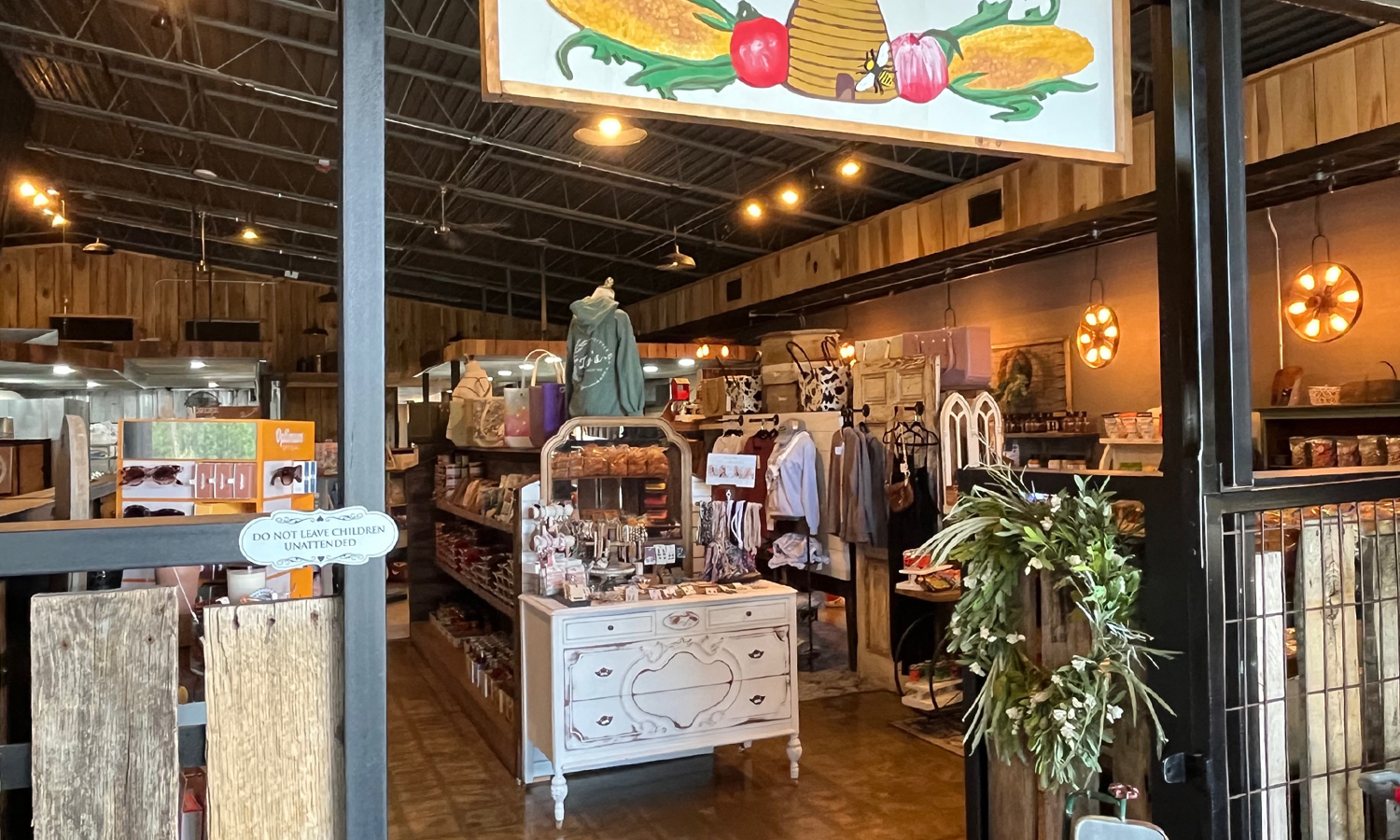 Recapturing a bit of the building's former history is The Marketplace, located right inside the doors of Flood Zone. Here, Lucy's Little Red Wagon and Primitive Folk Art by Janie Dell sell crafts, local produce and meats, and groceries.  
Kids will enjoy the outdoor space, games, and kid-friendly menu items like flatbread pizzas and grilled cheese. Dogs are welcome in the beer garden, making this Union Bridge gathering spot a great place for the whole family.
After you have enjoyed an afternoon at Flood Zone, it is worth checking out the Donald D. Wilson Walking Trail in Little Pipe Creek Park. You can walk there (just to the left of the brewery on the other side of the car wash), or park in the trail's dedicated parking lot.
The paved path winds along the creek, and as Joe and I walked, we marveled at the power of water. Fifty-two years ago, this babbling brook wreaked havoc on Union Bridge. Today, it is home to wildlife and is suitable for paddling; there is a put-in south of town.
The 1.3 mile loop was flat, making it great for a casual stroll with your dogs or for an easy bike ride with small children. At the end of the path, we found a picnic table and a swinging bench along the water's edge. I imagine the locals bring a picnic lunch to this serene spot, much as we plan to do the next time we are in town. 
Other options for our next visit include the Western Maryland Railway Historical Society and Save Point, a hybrid video game arcade and retro game store.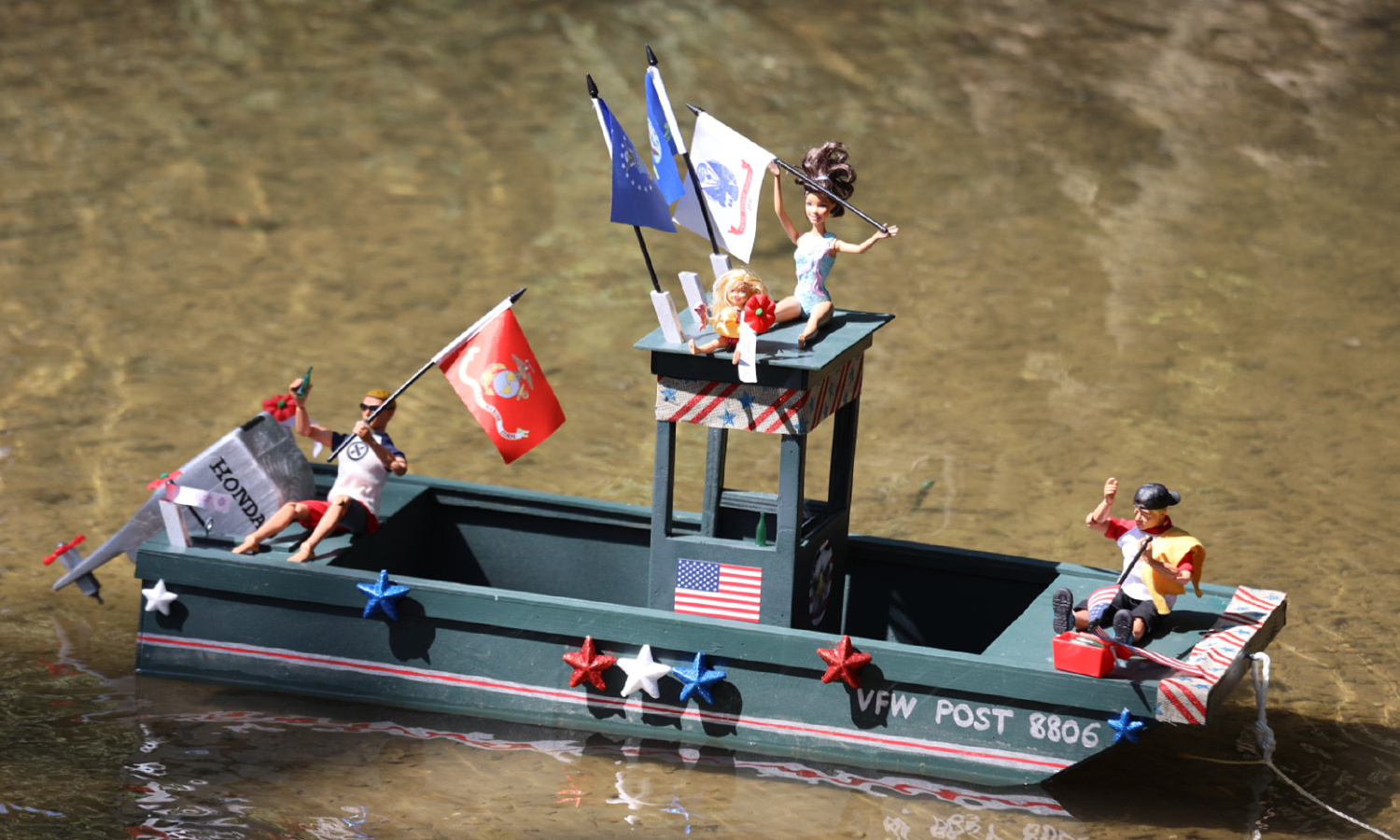 We'll definitely also return to Flood Zone, a business committed to supporting local nonprofits; the upcoming Halloween Fundraiser will benefit Paws of Honor, while their annual Boat Parade raises money for the New Windsor and Union Bridge fire departments. It's fitting that a building with a rich history is now a vibrant community gathering spot.
---
Lead Photo Credit: Heidi Schlag
Heidi Glatfelter Schlag is a marketer, history lover, and traveler who can often be found exploring museums, parks, small towns, and farms. She founded Culture-Link Communications, where she helps local nonprofits and small businesses build their brands. Heidi lives in Frederick, MD, with her husband and two dogs.