Taste of the Potomac: Sips Along the Scenic Route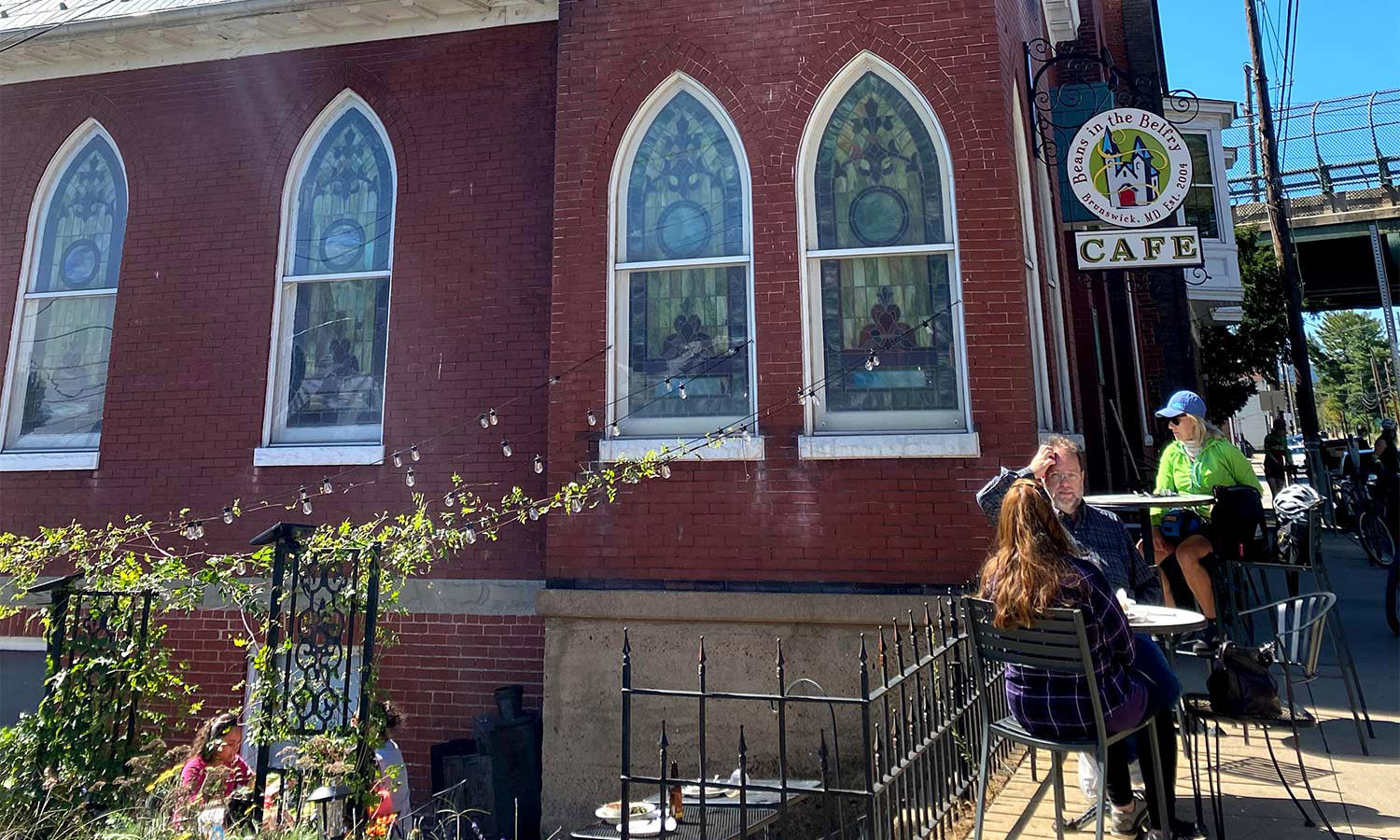 Travel along the Potomac to experience unique food and drink locations off the beaten path.
Start: Brunswick
Finish: Potomac
Distance: 1 day, 5 stops, 43 miles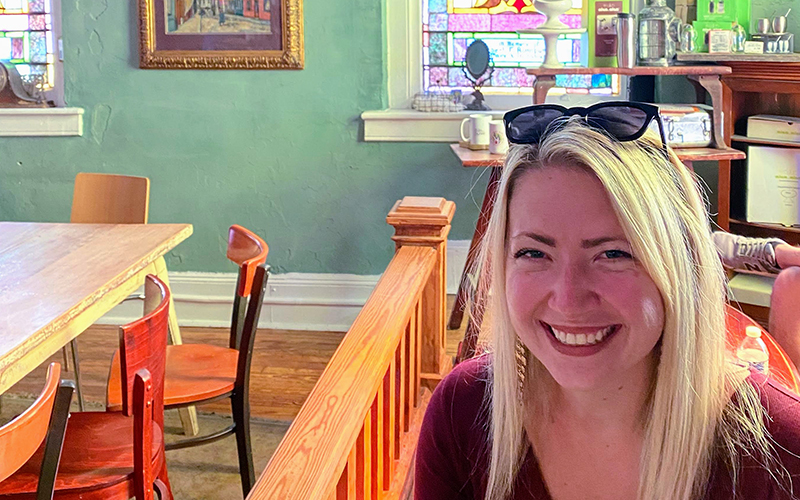 STOP 1
Beans in the Belfry
122 W Potomac St, Brunswick, MD 21716
Fuel up at our first stop to grab brunch and coffee from Beans in the Belfry in Brunswick, a small historic railroad town. The cafe, a restored church from 1910, is a unique destination with a mix of comfortable antique couches and church pews set underneath stained glass windows. The C&O Canal towpath is just down the road, great for stretching your legs and taking in views of the Potomac River.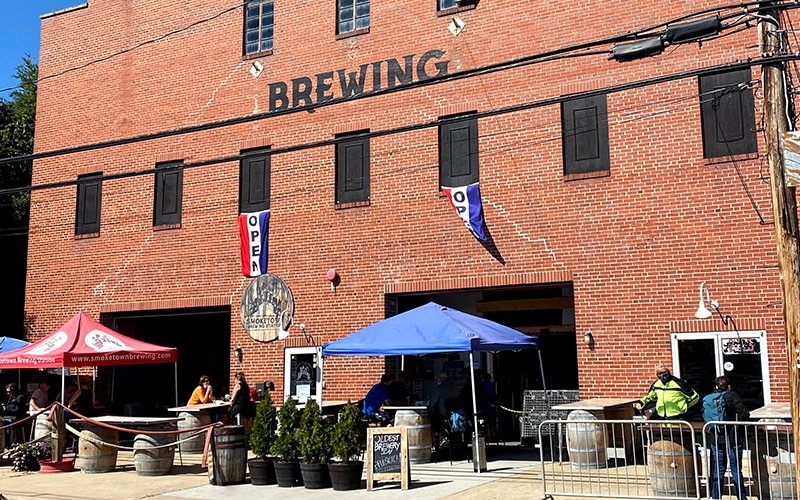 STOP 2
Smoketown Brewing Station
223 W Potomac St, Brunswick, MD 21716
Conveniently walking distance from Beans in the Belfry is Smoketown Brewing Station. Originally a fire station from the 1940s, the owners transformed the space into a brewery in 2005. They have different tiers of beer ranging from their most popular, a New England IPA called "The Patsy," to ciders. Their Berlin Brown Ale won the Maryland Comptroller's gold medal in 2016.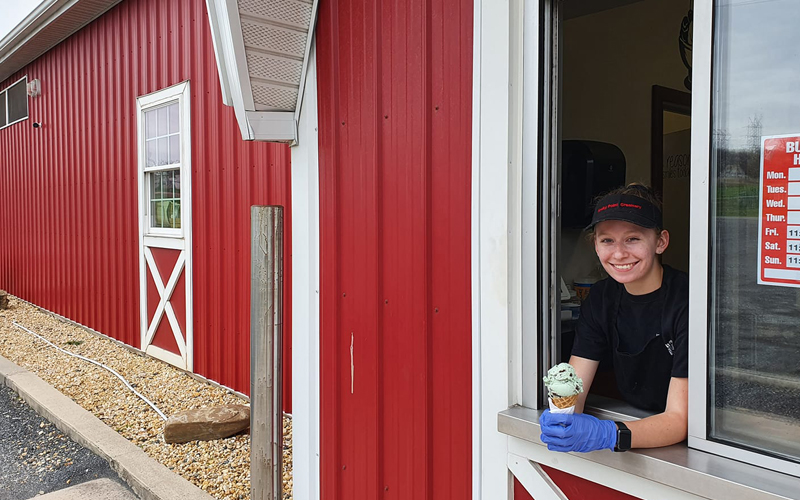 STOP 3
Rocky Point Creamery
4323 Tuscarora Rd, Tuscarora, MD 21790
Sweeten up your trip with a stop at  Rocky Point Creamery by utilizing their drive-thru. They offer 80 flavors of homemade ice cream for a quick grab-and-go. Make more of your trip in July or August by experiencing their sunflower field. It is excellent for a photo-op to commemorate your trip.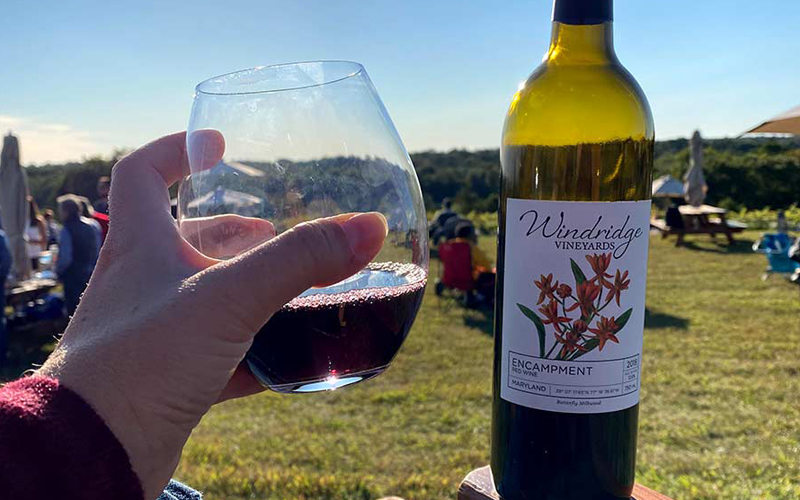 STOP 4
Windridge Vineyard
15700 Darnestown Rd, Darnestown, MD 20874
Continue on the back roads to Windridge Vineyards, a total hidden gem. Sit, relax, sip wine, talk about life, and watch the sun slowly dip behind the mountains for a gorgeous sunset. There's something about a drink in your hand, good company, and conversation accompanied by a scenic landscape that makes life a little bit sweeter. Their wide range of wines are all grown, produced, and bottled in Maryland.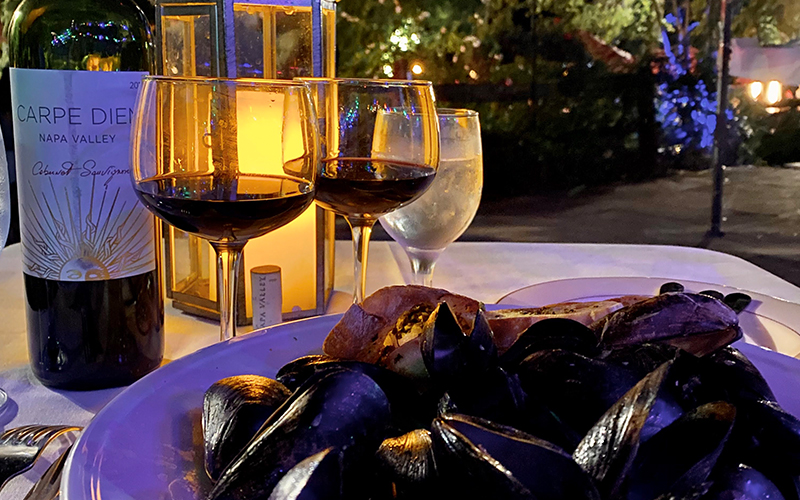 STOP 5
Old Angler's Inn
10801 Macarthur Blvd, Potomac, MD 20854
Head southeast on MD-190 to Old Angler's Inn in Potomac. The inn's history dates back to 1860 and provides a charming atmosphere, whether you eat indoors or on their candlelit terrace. The menu consists of American comfort food with a modern twist. They have a great selection of seafood, pasta, and wine paired with great hospitality service for a completely enjoyable dining experience.
---
Content originally featured in "Potomac Vibes: Along the River to Food and Drink" by Lindsay Winn.