Adventure and Romance on the Eastern Shore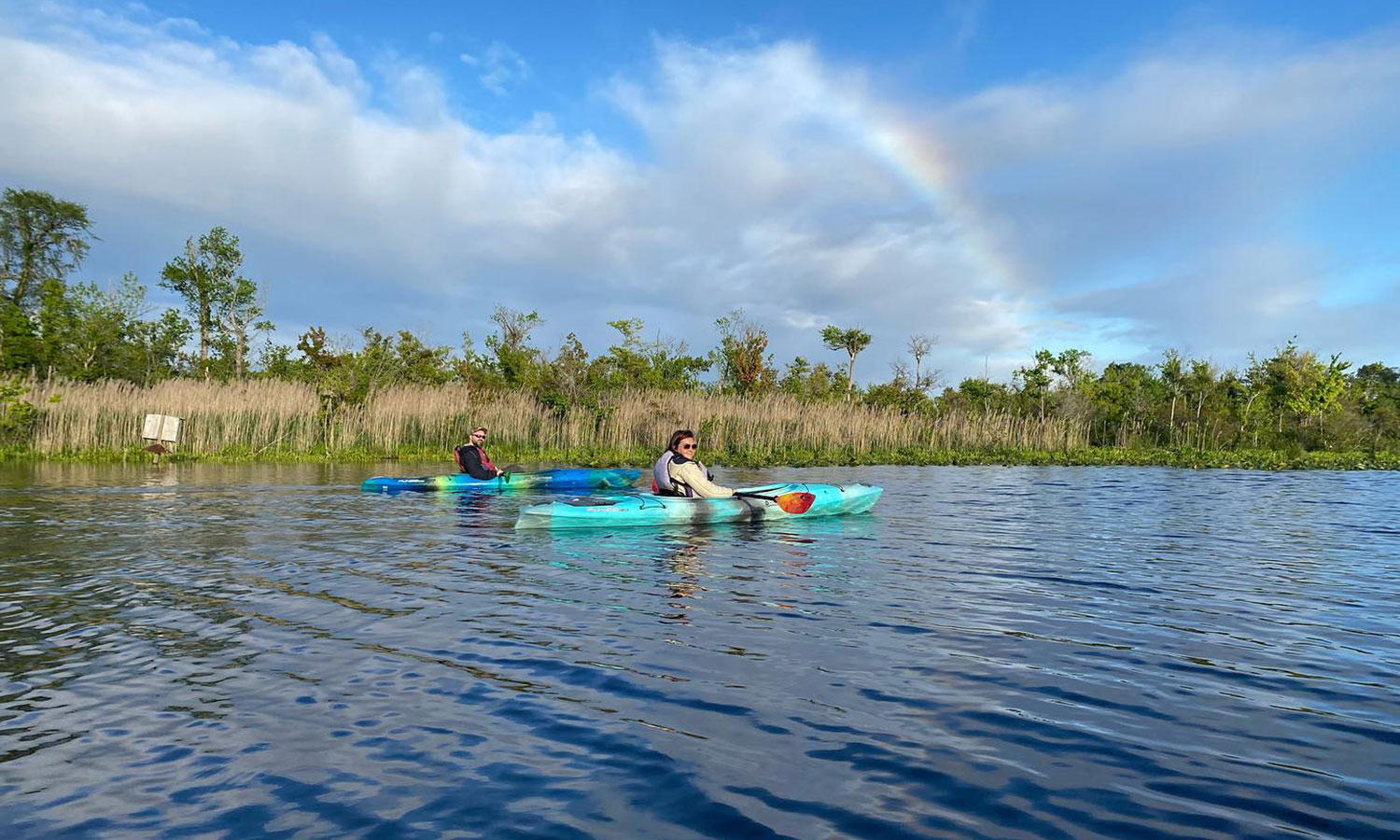 Have you ever visited a place for the first time and had the feeling that you were exactly where you needed to be? That's what happened to my boyfriend Derek and me when we took a recent weekend road trip to Maryland's Eastern Shore. Follow along as I recount our journey—one that we will retrace in our memories for years to come.
Friday
We set off from our Baltimore base at the end of our workweek. A stop at Lil' Bitta Bull BBQ in Cambridge was the perfect answer to the growls in our hungry stomachs. Order the burnt ends and thank me later!
We chose the storybook Whitehaven Hotel in Wicomico County as our home base for the weekend. Built in 1810, the hotel has evolved for many purposes, including as a Prohibition-era saloon. Today it's a cheery bed and breakfast straight out of a Nicholas Sparks novel.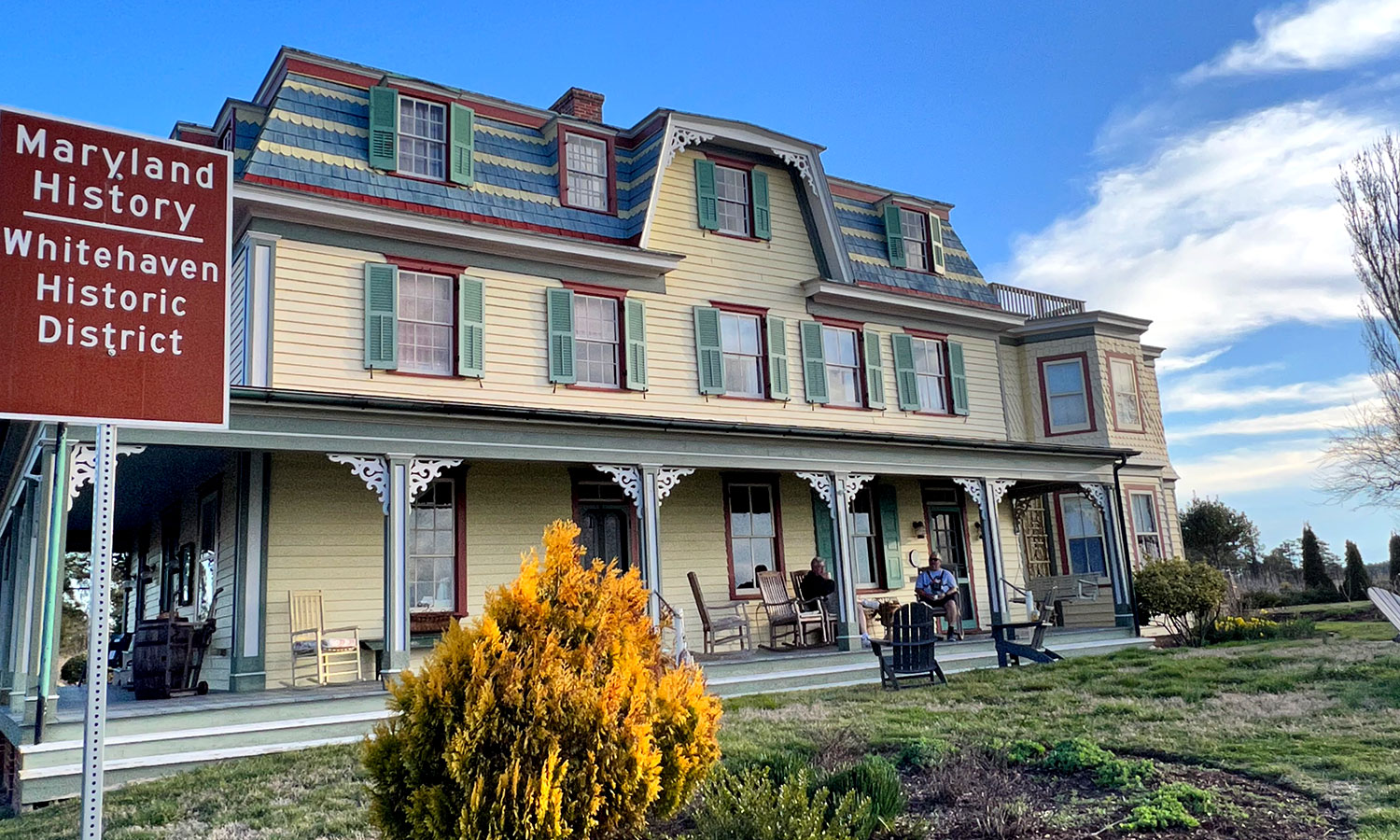 The town of Whitehaven is one of the oldest incorporated hamlets on the Eastern Shore. The Whitehaven ferry is the longest operating ferry in the United States—it's been running since 1687! Take your car across the river, even if just for fun. The ferry is free and runs several times per day. 
As soon as we darkened the hotel doorway, a long-standing group of college friends and spouses greeted us and pulled us into their merriment. The high-spirited crew first came to Whitehaven about a dozen years ago and still make an annual pilgrimage. One group member called the tradition "stepping back in time" to the Chesapeake of yesteryear. Connecting with people makes staying at a B&B so uniquely inviting. I put a premium on that!
Saturday
Longtime innkeeper Cindy greeted us at breakfast with her signature hospitality. After we dug into delicious home cooking and admired the morning light cast upon the river, we set off to tackle our wayfaring Eastern Shore itinerary.
Our fitting first stop was the Harriet Tubman Underground Railroad National Historic Park. One of the newest sites in the National Parks system, it honors a national hero who spent her early years along the Choptank River. We were moved by Tubman's story as told through the visitor center's exhibits and the well-produced short introductory film.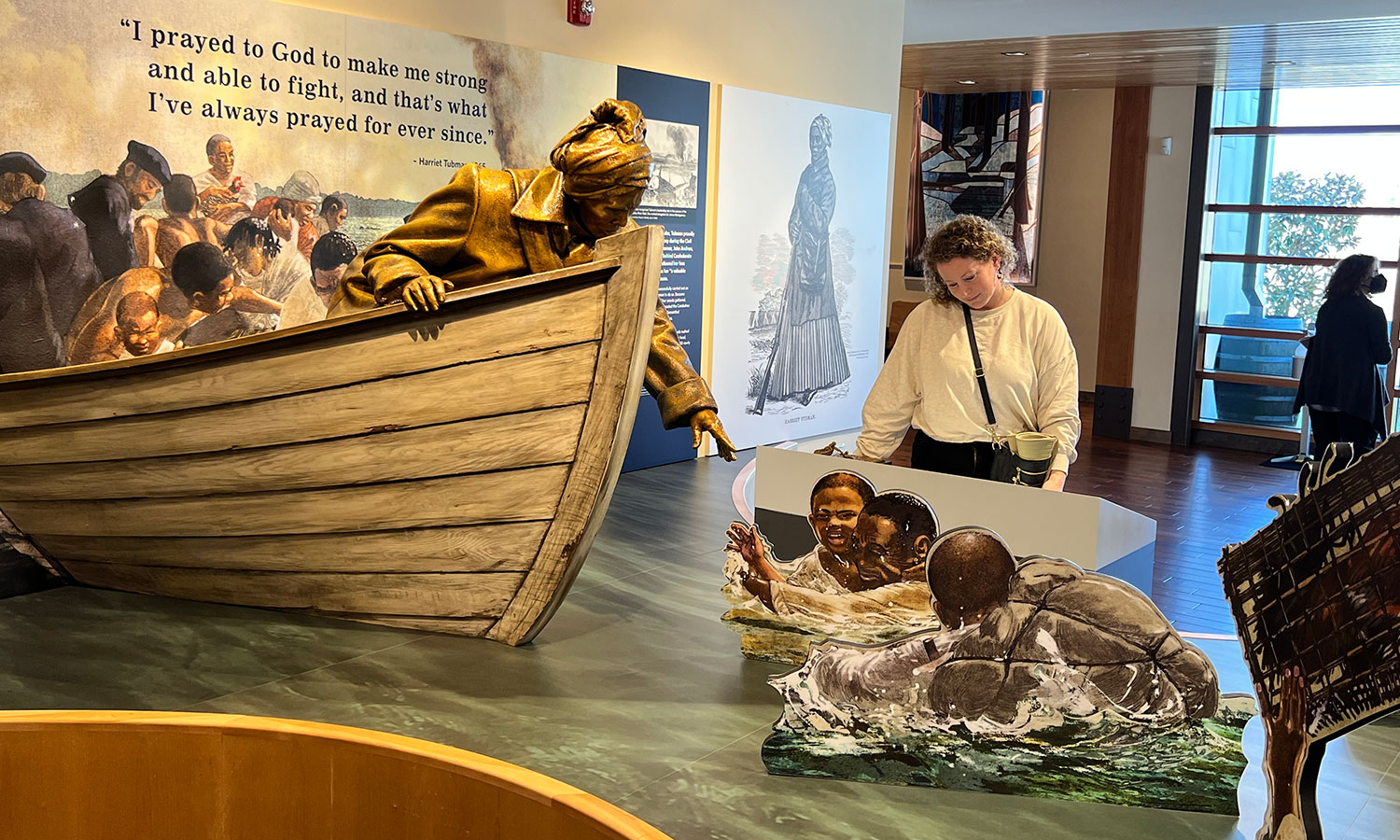 We made our way to the landmark Woolford Store near Cambridge for lunch. If you want to fish during your stay, head here—the back of the store has all the angling gear you need. However, the front of the store had what we were after—hot, yummy sandwiches made to order.
Where does a road tripper go to burn off a Woolford's lunch? On a kayaking tour of the Blackwater National Wildlife Refuge! Susan with Blackwater Adventures took us out for a paddle. She masterfully navigated us through the choppy waters and imparted some of her know-how of the Blackwater's animal and human life. You could almost inhale the history like a wind coming off the brackish waters.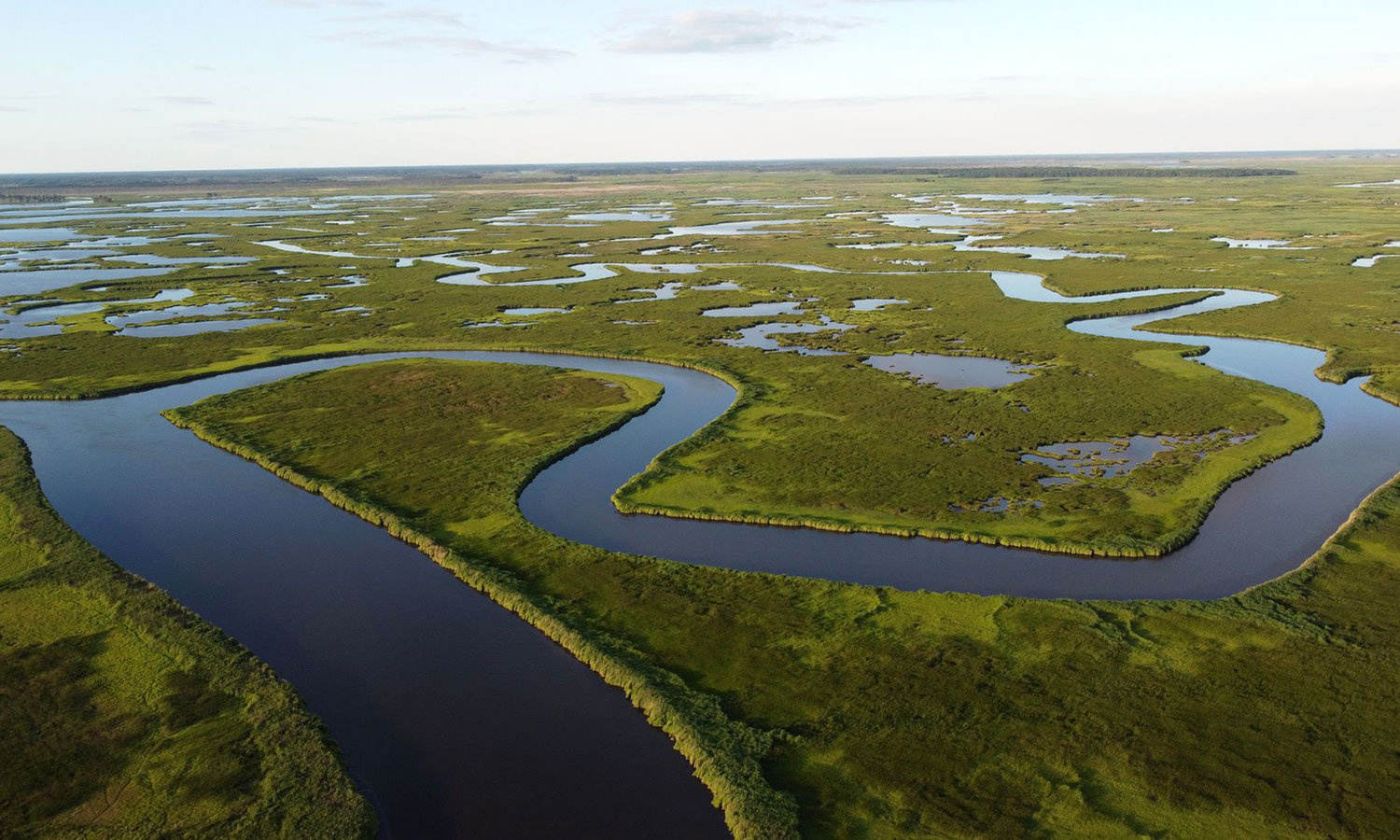 Birders, take note: you can spot very active osprey and eagle nests along the grassy banks!
To stretch our legs after the paddle tour, we stopped at Bordeleau Vineyards & Winery for wine slushies and a walk around the garden grounds. 
We ended our day dining on the seafood bounty of the Red Roost Crabhouse and Restaurant. This down-home Delmarva institution, with walls papered with $1 bills and light fixtures made of upcycled bushel baskets, draws crowds for all-you-can-eat seafood. I give it high marks for having one of the best crab dips Derek and I have ever sampled.   
Back at the hotel, and before turning in for the night, we joined our new friends for some lively 1920s-themed trivia. I'm proud to say that I narrowly beat my philosopher boyfriend to win the game!
Sunday
After saying goodbye to our new friends (and promising our return next year), we rolled out along a pleasant stretch of the Chesapeake Country Scenic Byway. The 419-mile-long federally-designated "All American Road" runs from Chesapeake City to Crisfield and includes part of the Great Chesapeake Bay Loop.
Any proper Maryland road trip should include time for shopping at the small businesses that help keep local economies humming. On the way back to Baltimore, Derek and I stopped to peruse the organic market goods at Baywater Trading Company, vintage home decor at Goose on the Roof Antiques, and second-hand reads at The Unicorn Bookshop.
We made our final stop of the weekend at Suicide Bridge Restaurant in Hurlock, where we celebrated Derek's birthday by digging into their famous deep-fried crab rolls. Despite the sad history of the namesake bridge adjoining the waterfront restaurant, the fare was notably fresh and delicious.
I realized something on the drive home. Travel is a lot like a relationship: you get out of it what you put into it. Like the old friends who return to the Whitehaven Hotel year after year, Derek and I plan to revisit these Eastern Shore spots. And when you visit for yourself, I'm sure you'll get that same feeling of being exactly where you need to be.
---
Lead Photo: A pair of kayakers on a tour with Blackwater Adventures. Photo Credit: Blackwater Adventures
A native of Las Vegas, NV, Chelsea Milko McAllister resides in the historic Baltimore neighborhood of Charles Village with her new husband and stepson. Her foreign policy career and travel obsession have taken her to over 50 countries, including Uganda, where she served as a U.S. Peace Corps Volunteer. Chelsea loves documenting her Maryland adventures through writing and photography. Follow her on Instagram @themilkoway.