Thrilling Maryland Adventures to Book Now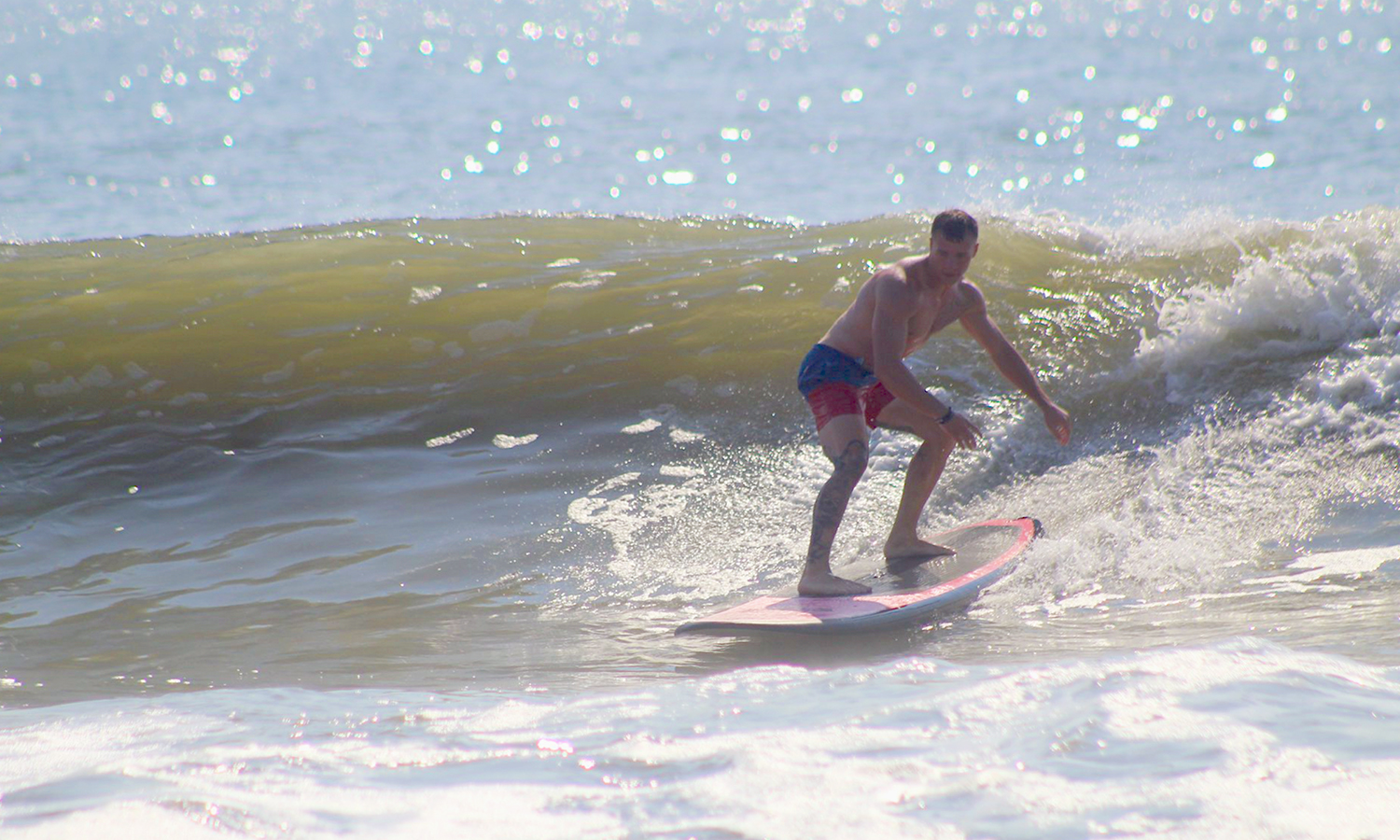 Warm summer days are the perfect time to get outside and explore the wide range of adventure outfitters around the State. If you enjoy connecting with the outdoors while getting a little adrenaline pumping, then check out these picks of adventures, and enjoy exploring Maryland from different viewpoints. 
Raft in Western Maryland
There are plenty of wet and wild rafting adventure options in Western Maryland. Wisp Resort offers beginning guided rafting, high-adventure guided rafting, and even private guided rafting.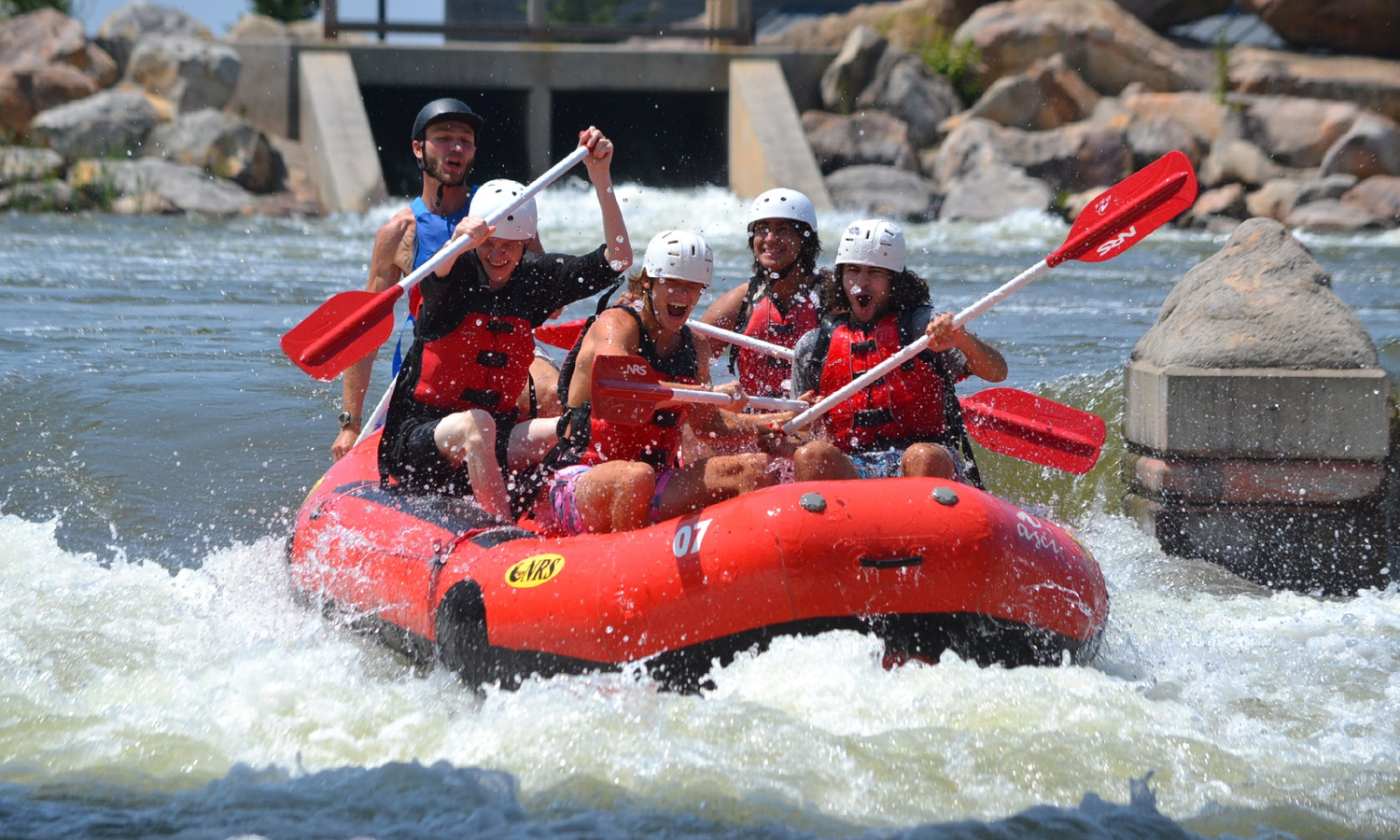 Easy to get to since it's at the base of Wisp Resort, you can take on the mountaintop's recirculating whitewater course as many times as you want. Don't want to paddle? Take a walk along the one-mile trail surrounding the course.
If you're after a challenge on the water, head to Garrett County, Maryland, to take on class III-IV rapids. The last 5 miles of the 29-mile-long Savage River is a destination for whitewater rafting. By paddling through the rapids, you'll have maneuvered over the same rapids used for the U.S. Olympic Trials and other championship runs! Since dam releases control the rapids, the best way to experience the thrills is to sign-up for a fully guided trip with one of the local outfitters, like River & Trail Outfitters.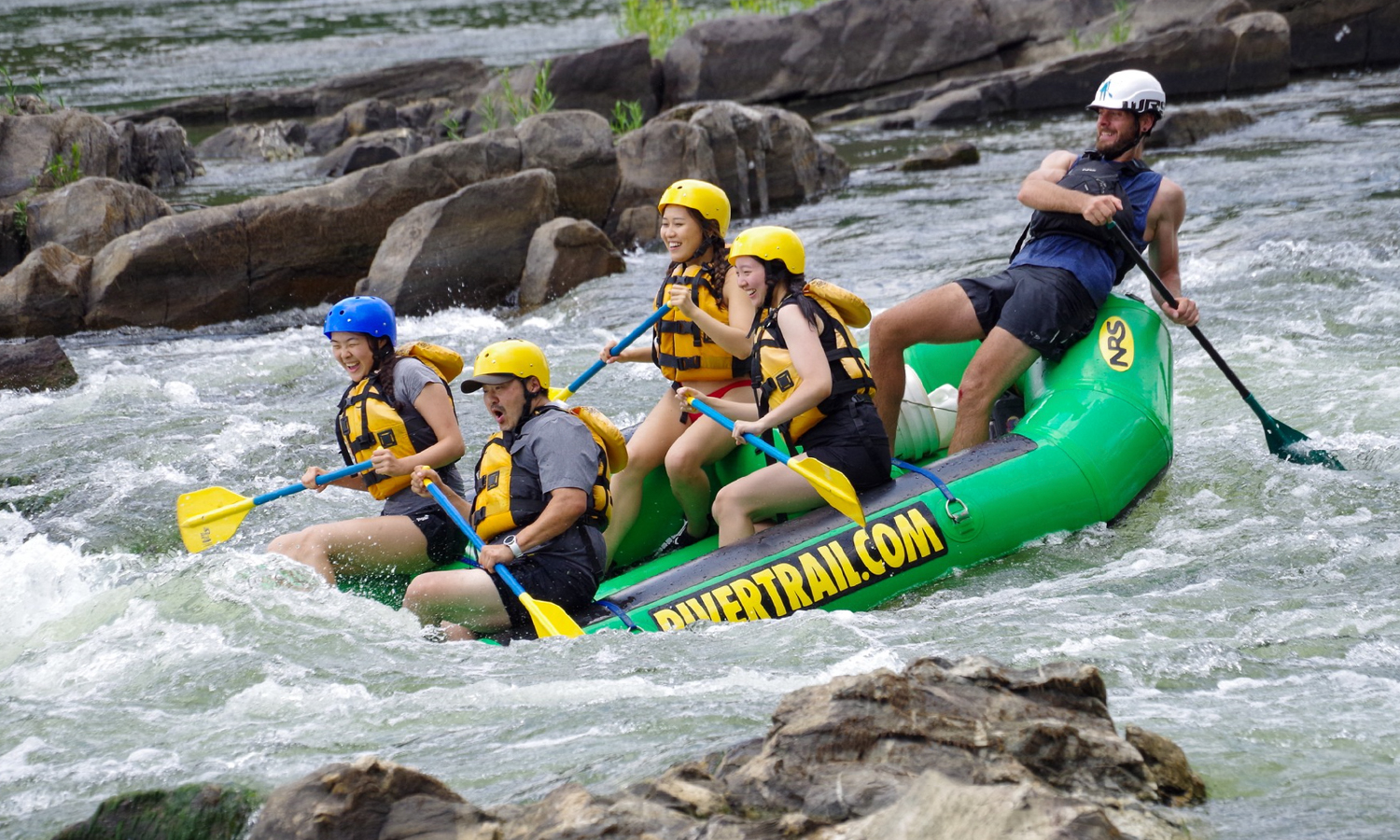 Craving more adventure in the mountains? There are tons of ways to explore Western Maryland.
Surf in Ocean City
The Old Line State has some excellent locations for surfing all year. Whether you are an experienced surfer or surfing is a bucket-list activity, Ocean City is a great spot for surfable waves. Some surf reports say that the best place to surf in Ocean City is near 8th Street, and one of the main advantages of surfing here is that the waves are easily accessible.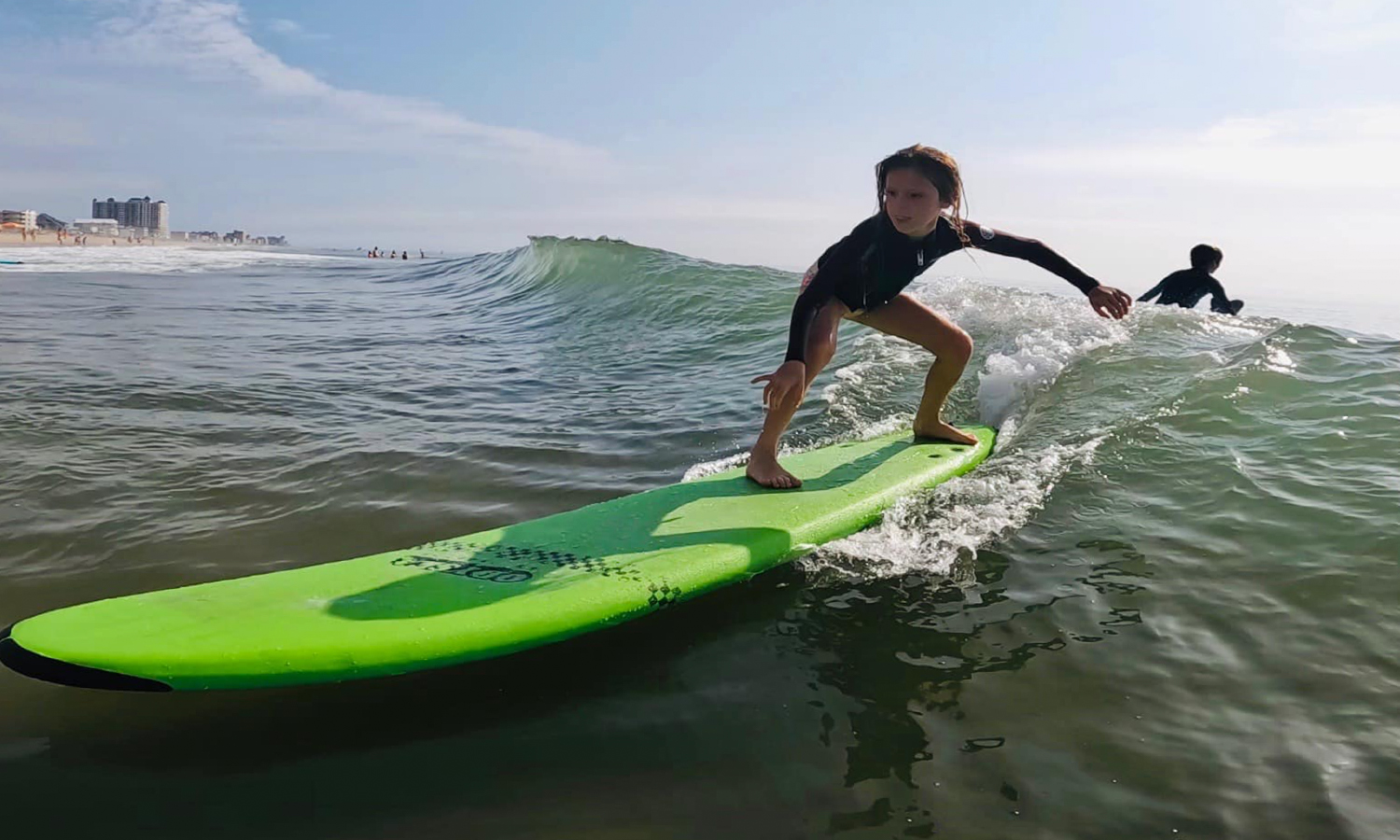 Wave Riding School can help you get started with the right equipment and lessons. The instructors pride themselves in making a challenging sport into something easy and fun for anyone who wants to surf around. 
If you want fewer crowds as you enjoy your waves, drive to Assateague Island. The barrier island, bordered by the Atlantic Ocean and Sinepuxent Bay, provides surfers with a mix of groundswells and wind swells.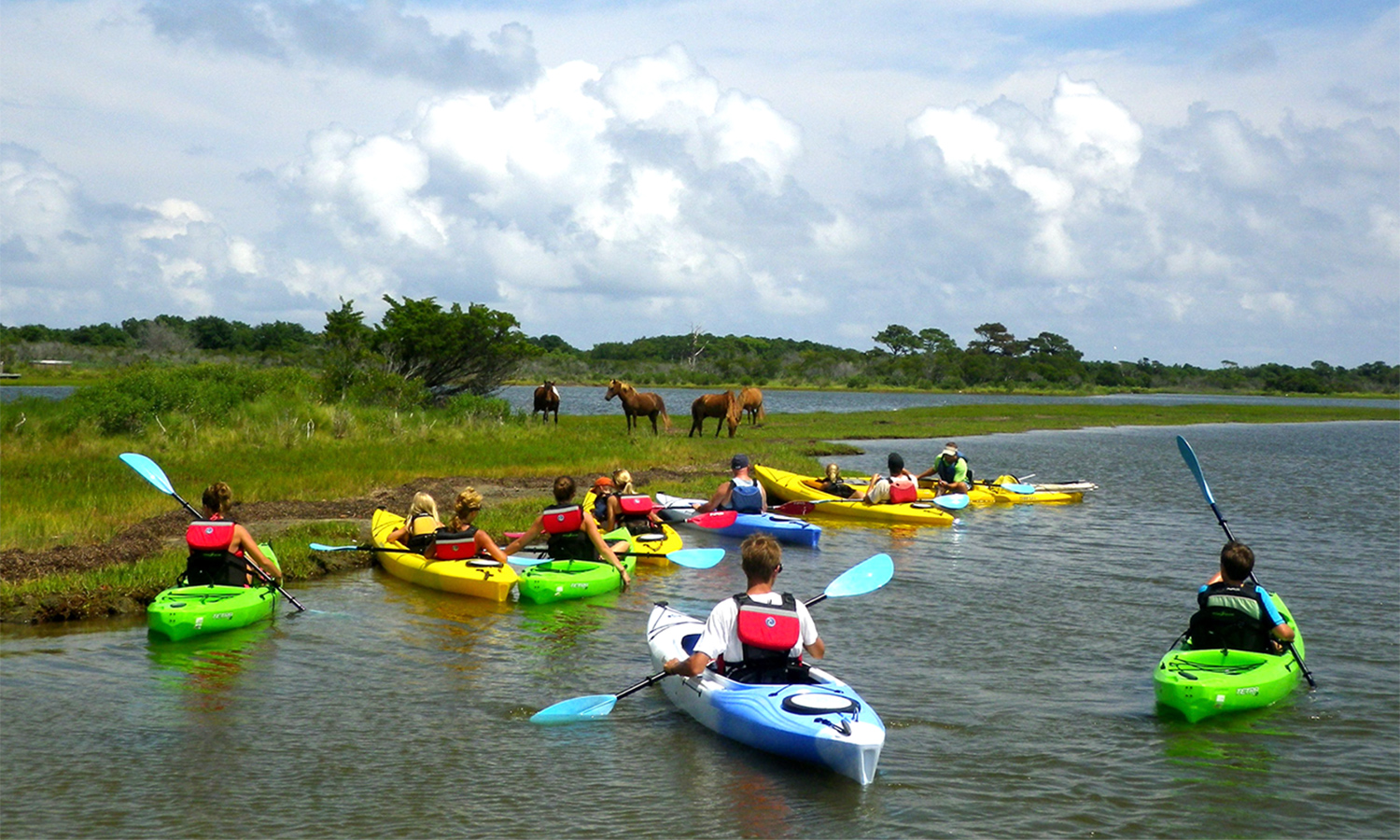 When the waves are flat, rent a kayak or go for a swim. Head over to Assateague Island Surf Shop Cafe when you get hungry or need to fill your coffee mug. 
Explore A Cave
Have you ever toured Maryland's only show cave? What are you waiting for? Crystal Grottoes Caverns, located in the mountains of Boonsboro, boasts seven chamber caves that are well-lit and naturally adorned with stalagmites, stalactites, and rock formations.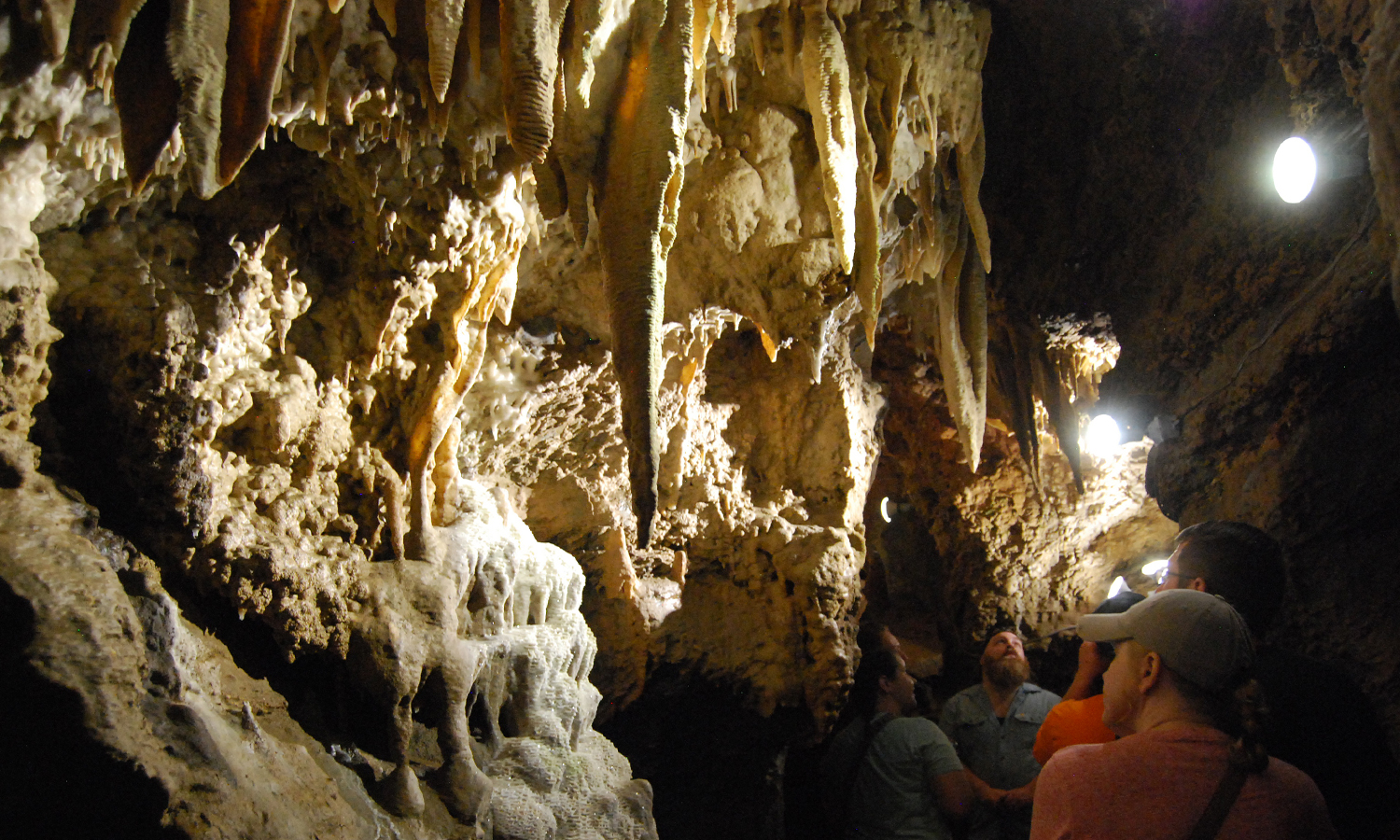 There's plenty to do nearby. Visit Antietam National Battlefield, kick back at Big Cork Winery, or play on the beach at Greenbrier State Park.
Climb Rocks
About 25 miles west of Laurel is a popular climbing spot, Carderock Recreation Area. Located along the C&O Canal, Carderock is known for cliffs up to 80 feet high. Even still, there are routes for climbers of all skill levels, and many rock climbing classes are taught here.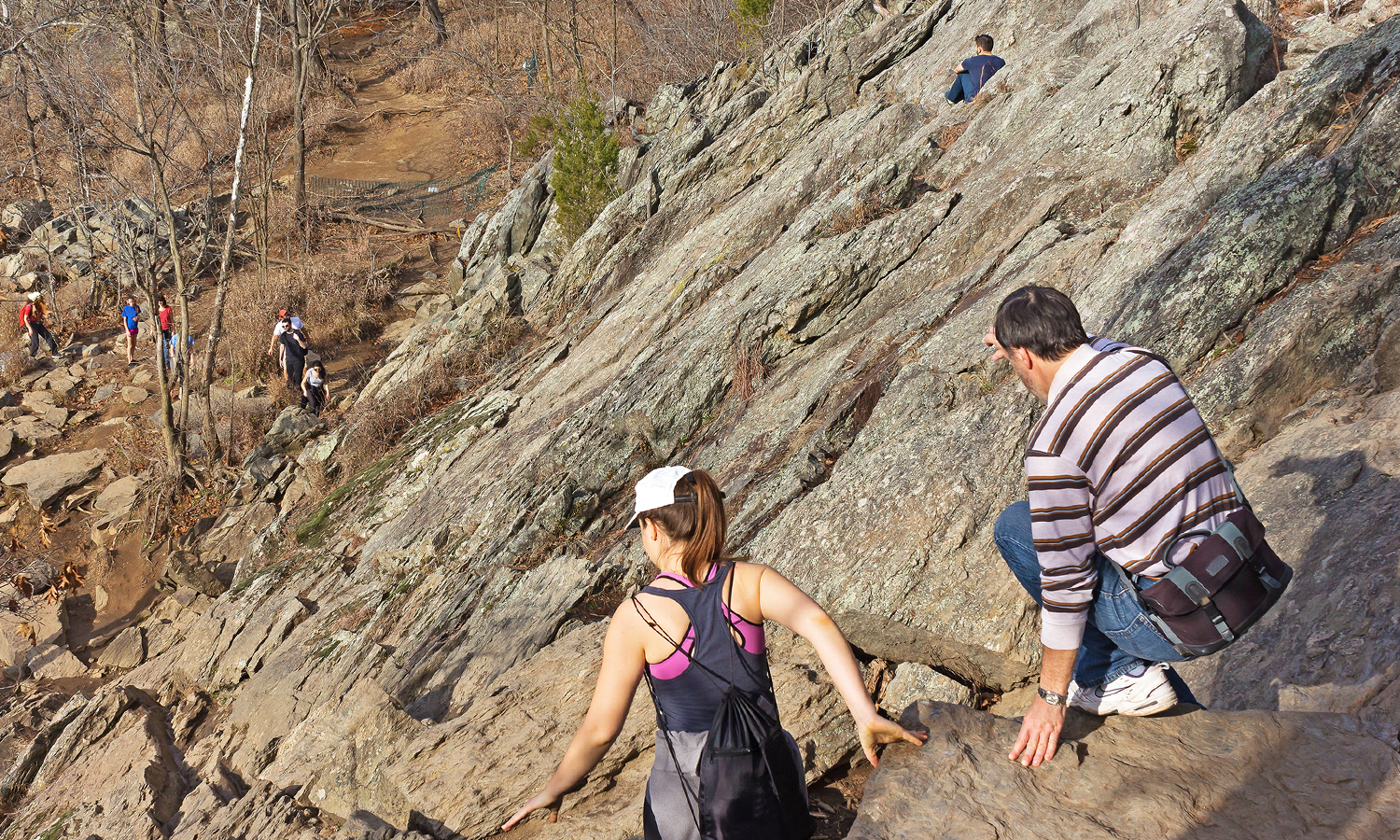 Many local groups serve as expert outfitters for rock climbing, including the Potomac Appalachian Trail Club, the premier rock climbing club serving the DC/MD area for several years.
Keep your outdoor explorations going with a hike at nearby Great Falls. Or, check out Glen Echo Park, a center for arts and culture that once served as the premier amusement park in the capital area!
---
Lead Photo: Wave Riding School
Julie Harris is a registered dietitian, digital health consultant, and freelance writer. When she isn't working, she loves to run, bake, travel, and live life outdoors. She lives in Frederick and can be reached at julieharrisrd@gmail.com.