Nothing "Beets" a Great Burger! 4 Favorite Mountainside Stops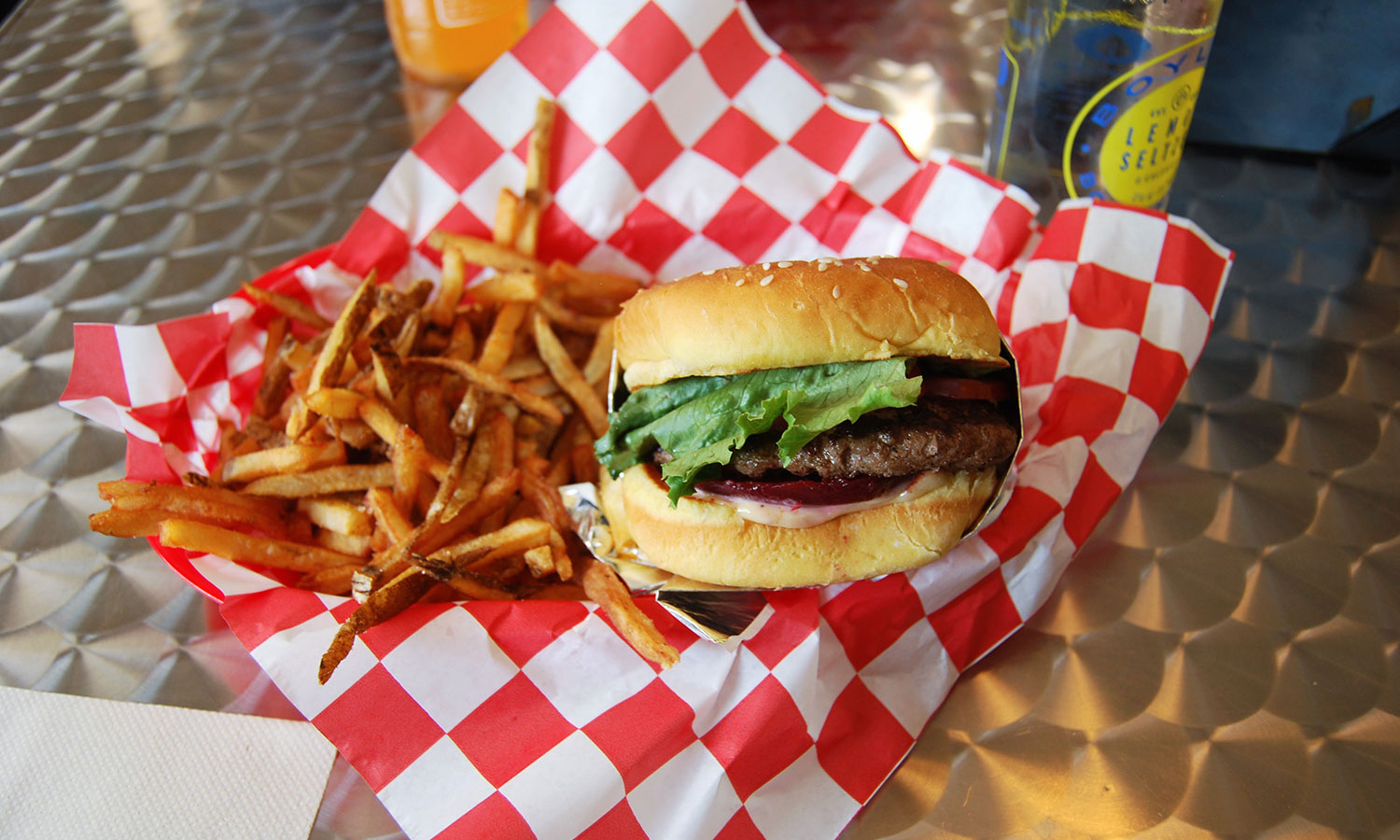 Give me a day to explore twisty back roads and small cozy towns, and I'm a happy motorcyclist. Better yet, I can find all these things in the Appalachian foothills surrounding Rohrersville, Burkittsville, and Brunswick, Maryland. Whether passing through on my way to Harpers Ferry or riding a quick lunch-time loop from my home in Frederick, I can't resist making a pit stop at these favorites. 
Big Cork Vineyards
I'm always grateful for the laid-back atmosphere that greets me at Big Cork Vineyards in Rohrersville, even if I roll up in grungy riding gear and a bug-splattered helmet. Though their award-winning wines are nationally and internationally renowned, Big Cork is far from pretentious or stuffy. 
The fantastic selection of wine and the friendly, informative staff keep me coming back. Whether you're new to wine or have a seasoned palate, you can walk away from a tasting with a new favorite varietal or a deeper understanding of one you already love.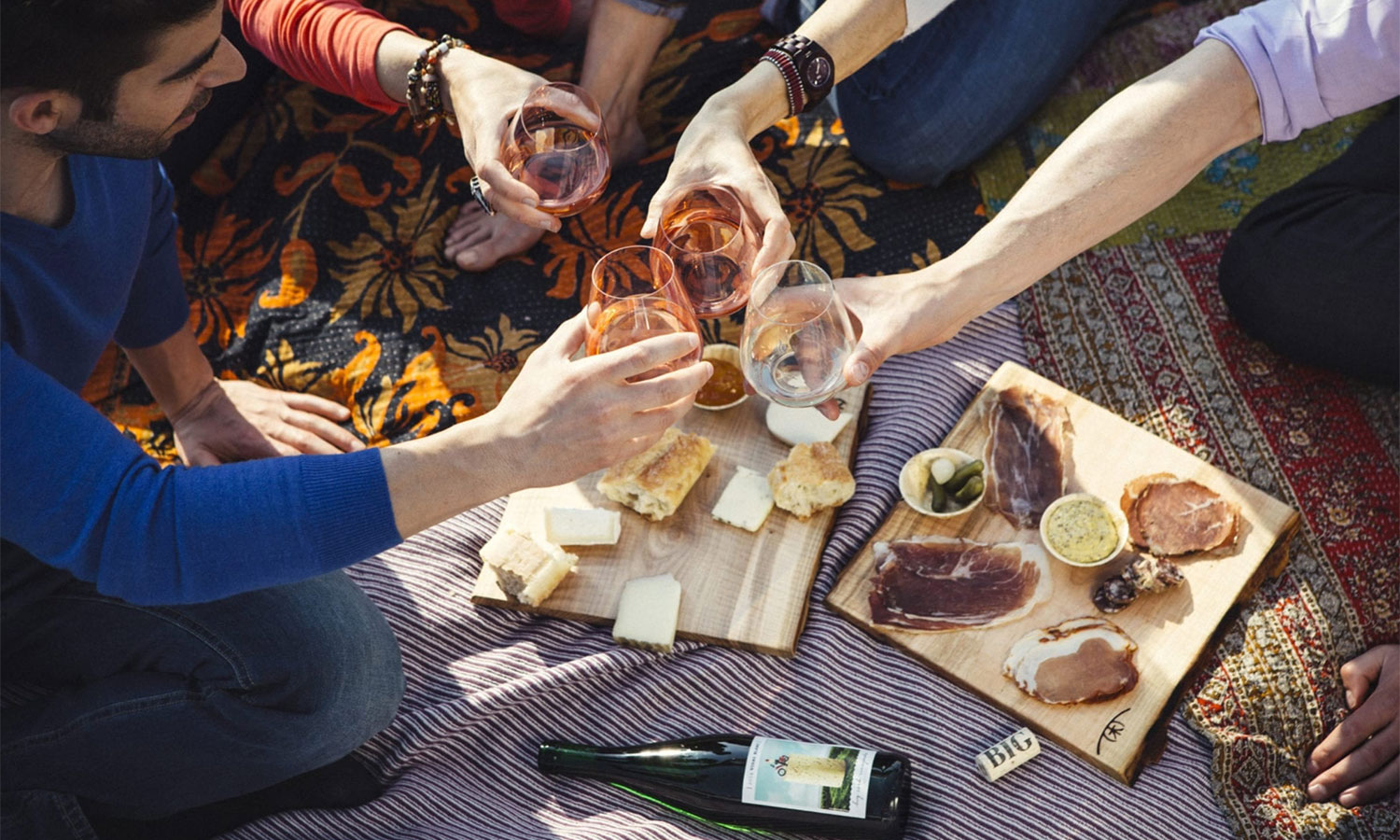 My favorite way to spend an afternoon is to throw together a picnic blanket, good book, and charcuterie to enjoy on their lawn. The stunning view of grapevines and surrounding hills is the perfect backdrop to sipping and savoring a glass of their outstanding Nebbiolo wine.
Tip for two-wheeled travelers: The sloped parking lot is all gravel, so make sure to park with caution. 
van Gilder Pottery
Coming across van Gilder Pottery was a happy accident on a recent ride to Big Cork. I spotted a sign that simply read "Pottery 12-5." I missed the turn at first but was able to make a quick u-turn at Gathland State Park around the corner and course-corrected for an unexpected shopping excursion. 
Having a rattling Harley-Davidson doesn't damper my enthusiasm to take home fragile handiwork from local artisans, especially when I'm in a shop as colorful and plentiful as van Gilder's!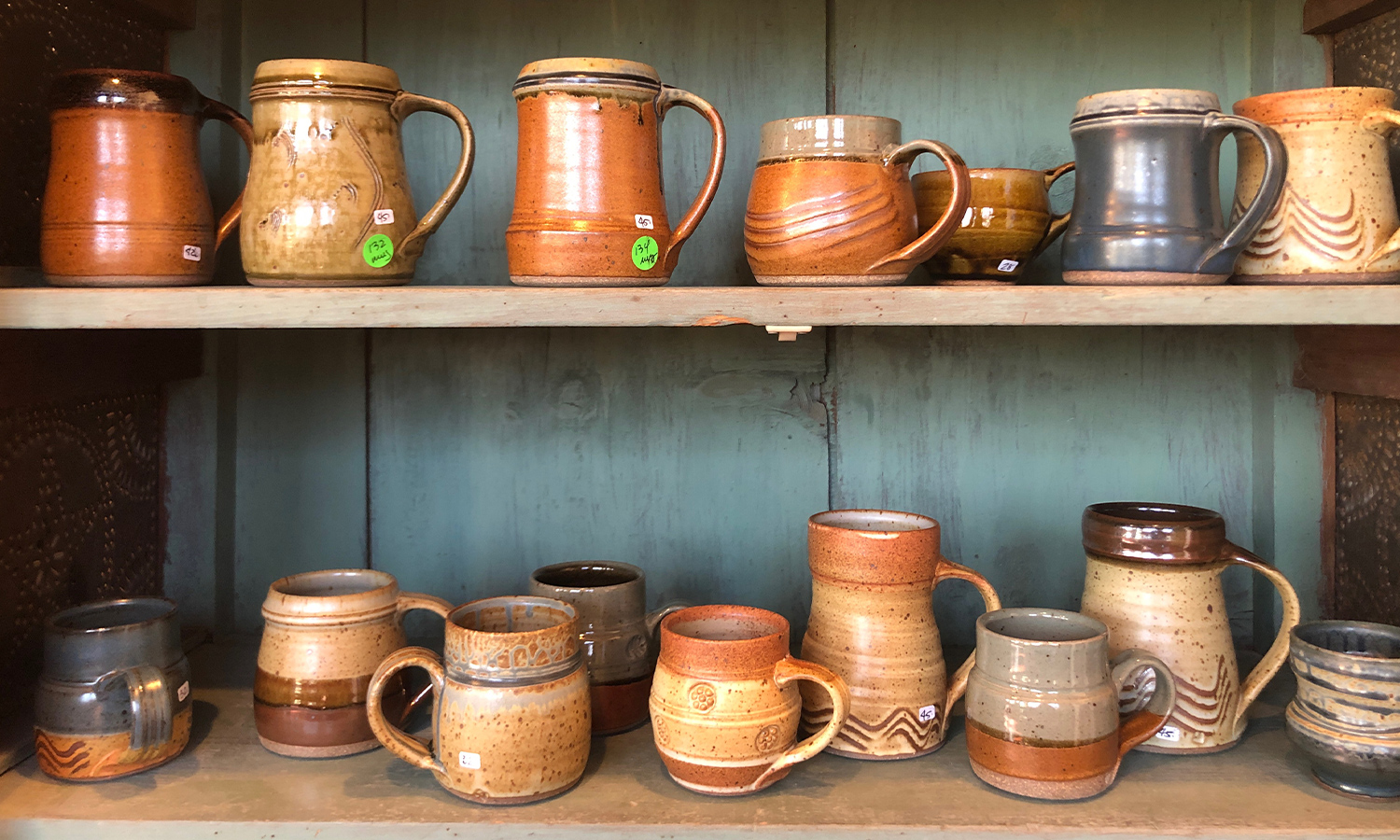 Make sure to carve out plenty of browsing time when you visit— I noticed a new glaze or shape that caught my eye with each lap around the shop. The only downside to motorcycles is being limited on space, but I had room for a set of denim-blue espresso mugs that are a treasured part of my morning routine. 
Tip for two-wheeled travelers: Stay alert for people parking and pulling out of hidden driveways on the blind corners leading to the studio.
Distillery Lane Ciderworks
Without a doubt, fall is my favorite time of year to ride, which also coincides with apple harvesting at Distillery Lane Ciderworks. Don't be fooled by the Jefferson address—DLC is only 5 minutes down the road from van Gilder Pottery. Mark a weekend on your calendar so you don't miss out!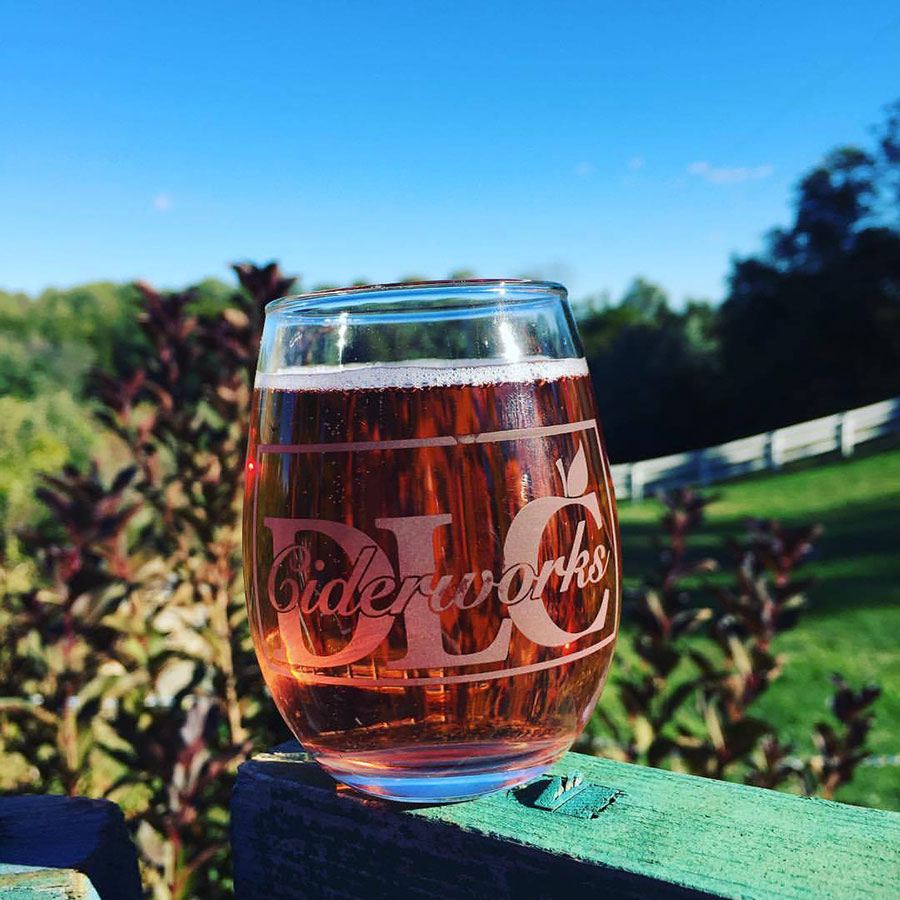 I always make a beeline for the fresh cider donuts, but I also love sampling the hard ciders. Many are produced from heirloom varieties that date back to colonial times. My favorite, Kingston Black, is a sparkling, somewhat dry English style that reminds me more of white wine than the sugary brands you find elsewhere. You can also find their ciders year-round on tap and by the bottle in D.C. and Maryland.
Not into cider but love baking? Take a tour and learn all about the staggering variety of apples they grow and which are best for taking home to make French galettes, pies, or preserves. 
Tip for two-wheeled travelers: Budget for space in your luggage for a haul of apples and other treats. The weight adds up quickly! 
Boxcar Burgers
After a long day of riding, I'm usually jonesing for a hearty meal, and Boxcar Burgers in Brunswick more than delivers.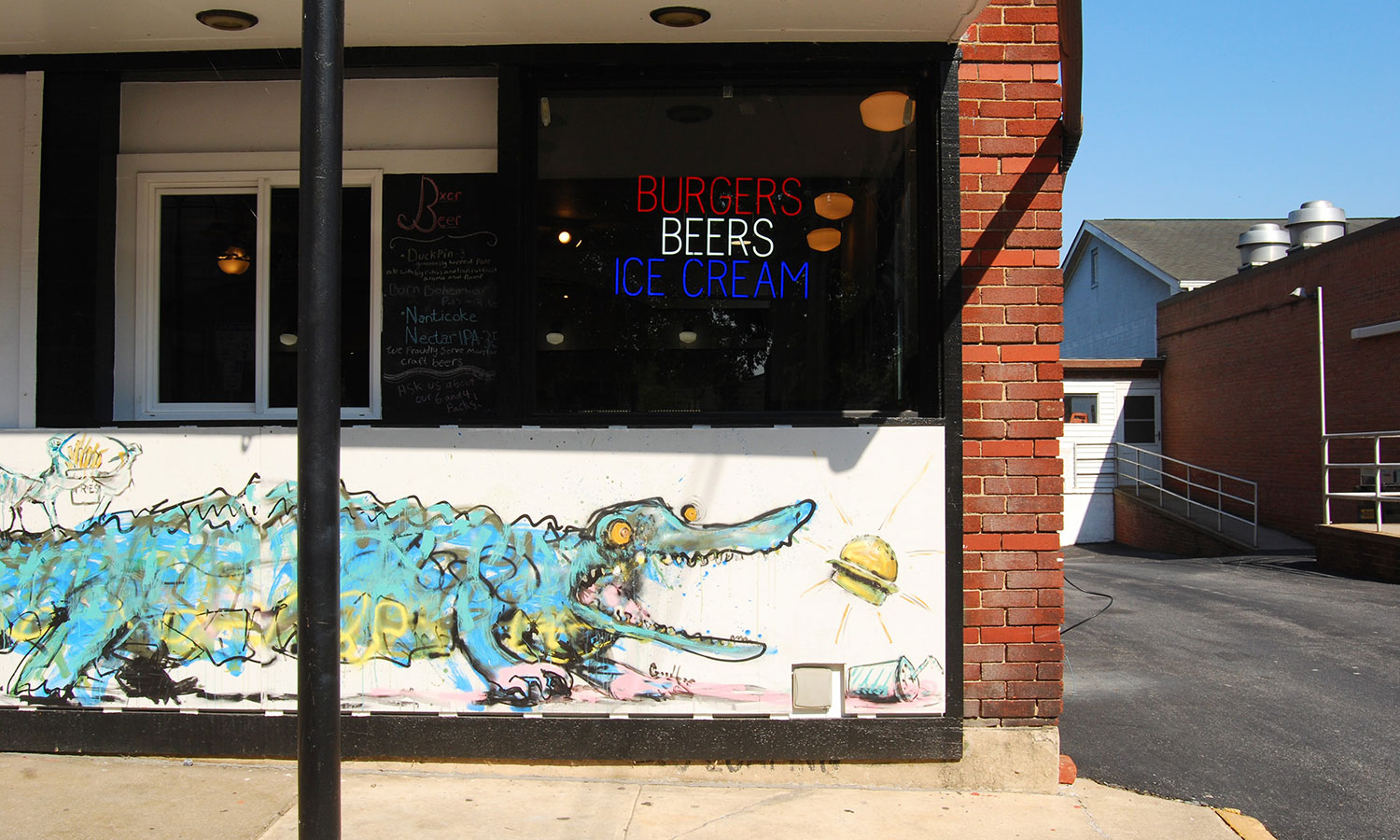 I ordered their classic Boxcar Burger on my first visit because I like to start with a bestseller when trying a new restaurant. I was skeptical about the pickled beets topping but was blown away by how well the tang balanced out the grass-fed beef, classic toppings, and signature sauce. I would have ordered a second burger right then and there if it weren't for the generous helping of fresh, house-made fries.
It's a good thing they recently expanded with another location in Frederick and a mobile truck with a packed schedule for satisfying last-minute cravings.
Tip for two-wheeled travelers: Make sure to wear loose pants because the local beers on tap and ice cream selection are just as tempting.
---
Lead Photo: Katie Lomax
Katie Lomax splits her time between reading, writing, and riding her motorcycle when she's not working on her powerlifting progress. She's currently based in Frederick, MD, but has lived all over the country and continues to travel as much as possible. Follow her adventures on Instagram @skywardphoto.