8 Ways to Feel Like You're on [Kent] Island Time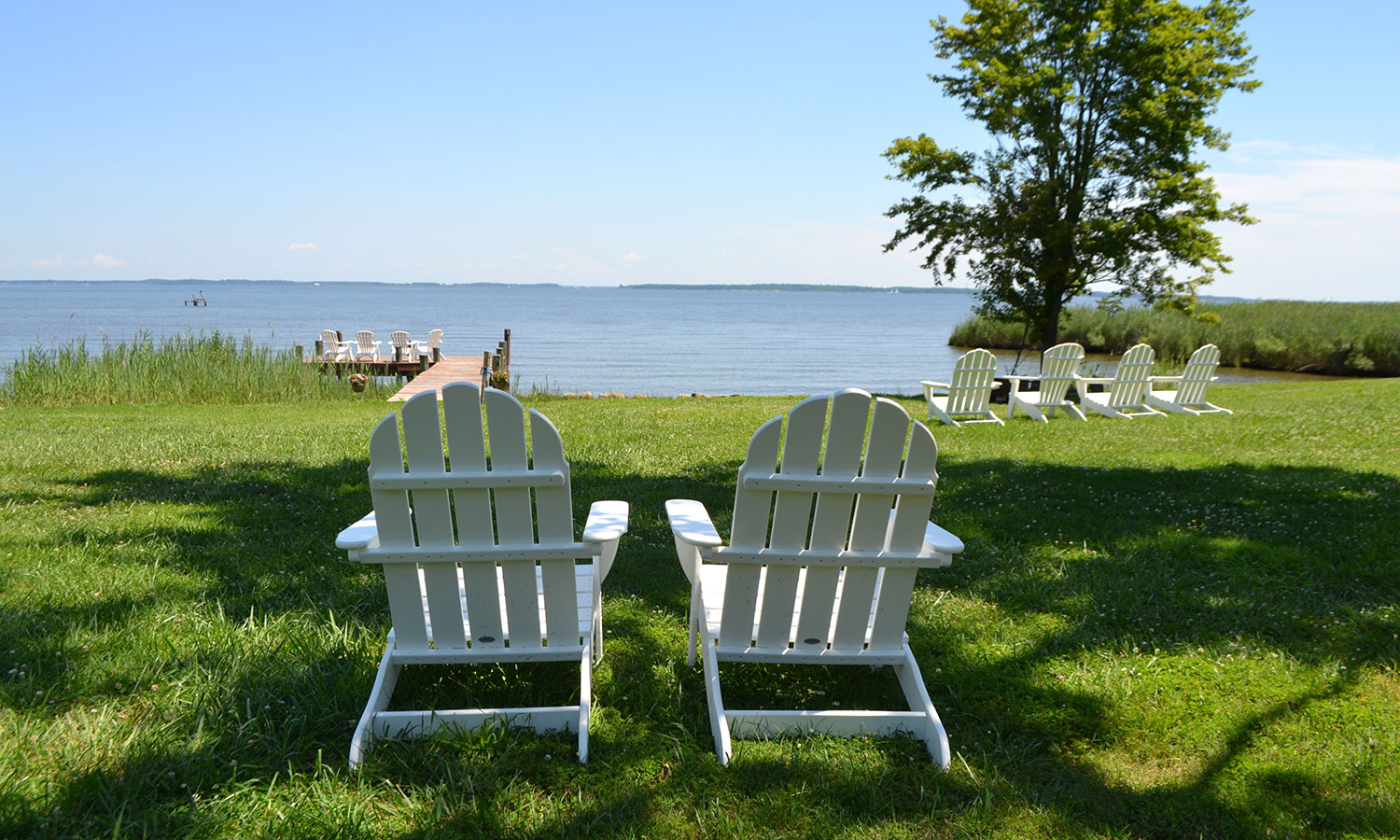 Most Marylanders know Kent Island. Located on the eastern end of the Chesapeake Bay Bridge, it's the connector between the eastern and western shores. You've likely driven across it countless times on your way to the beach, and maybe even stopped in at a dock bar at Kent Narrows to beat the traffic. But if that's all you've done, you've barely scratched the surface.
U.S. 50 runs for approximately 5 miles from the Bay Bridge to Kent Narrows, the waterway that separates it from the Eastern Shore. But Kent Island is the largest island in the Bay, spanning 30+ miles of rich farmland, gentle tidal marsh and mom-and-pop businesses that seem a world away from the busy highway. Next time you visit, take the first exit off the bridge and take a spin down Route 8/Romancoke Road. This nearly 9-mile road was built in the 1930s to connect ferry landings in Matapeake and Romancoke. Today, it offers easy access to quaint Stevensville, and enough surprises and distractions to fill a day or a weekend—no drive to Ocean City required. Here are some of my favorites.
Fuel up with caffeine
Waterman Joe Coffee is a friendly coffee truck, parked mornings less than a mile south of exit 37. Lisa Tully, who owns it with her husband, Bobby, worked at Waterman Joe some years back, and was thrilled to take it over when the original owner put it up for sale in 2019. They have a slew of loyal fans who come for the coffee as much as for her friendly face. "I offer coffee and counseling," she laughed when handing over my cup of tea.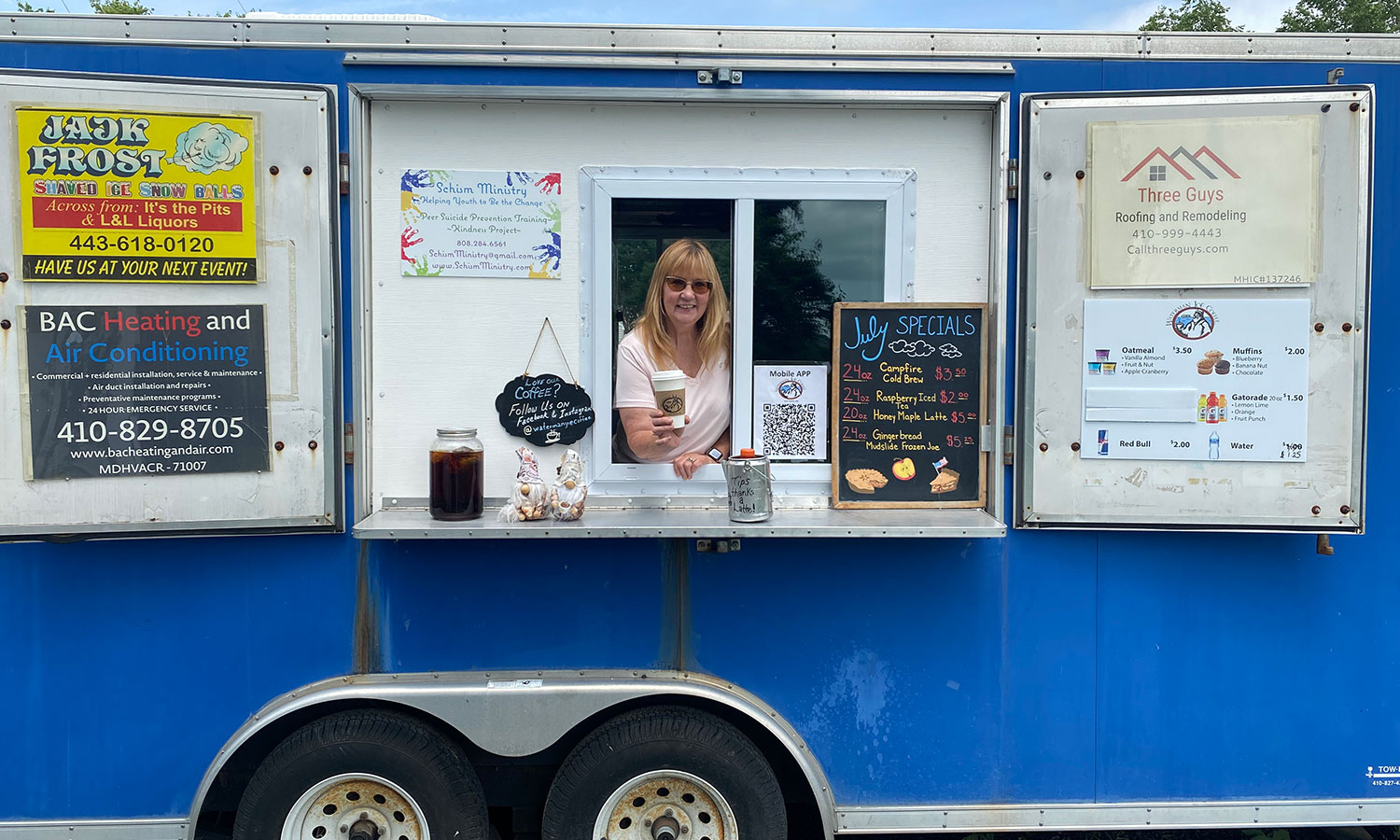 The truck opens at 6 a.m. weekdays and 7 a.m. on weekends, serving hot and iced coffee drinks, flavored tea, protein shakes, and more to watermen and other hard-working folks, and closes by noon. They're about to expand to a second location at the Bay Bridge Marina, just up the road. 
Hit the beach
Kent Island has two beach parks with great views of the Bay Bridge. The closest vantage is on the north side of US 50 at Terrapin Nature Park, a 270-acre preserve with a walking trail through the marsh, grills, and picnic tables, and a long beach with sections for pets and no pets. Parking can be a challenge, especially on weekends, as the park is also the starting point for the Cross Island Trail, the paved bike trail that follows US 50 to Kent Narrows. 
For something a little quieter, head south from US 50 to Matapeake State Park. The site of a former ferry landing, the park has a historic home-turned-clubhouse, public bathrooms, and occasional food trucks in the parking lot.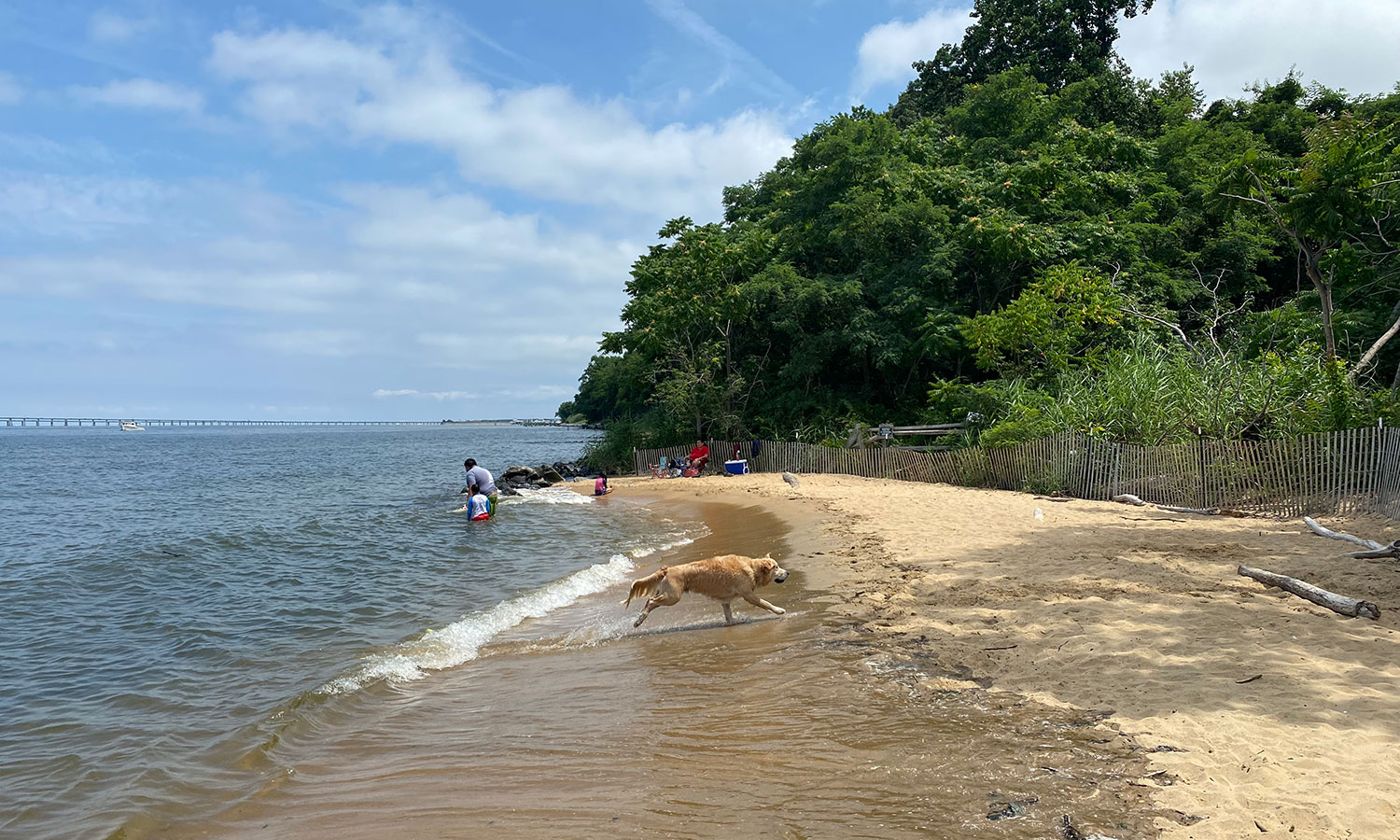 If you have a pup in tow, skip the main beach and follow the dirt path through the woods until it opens out onto the dog beach. Bring a chair, a cooler, and a few tennis balls for retrieving, and you and your bestie can make a day of it. 
Score some cool finds
Need a pick me up? Head to Half-Full Boutique, located in an unassuming business complex on Main Street in Stevensville. The name comes from owner Lauri Mastroberti's take on life: The glass is always half-full. I always find something to make me smile, be it Maryland-themed tea towels and cool barware, colorful notebooks, or playful jewelry. Bonus: a good portion of the products are from socially responsible companies that give something back.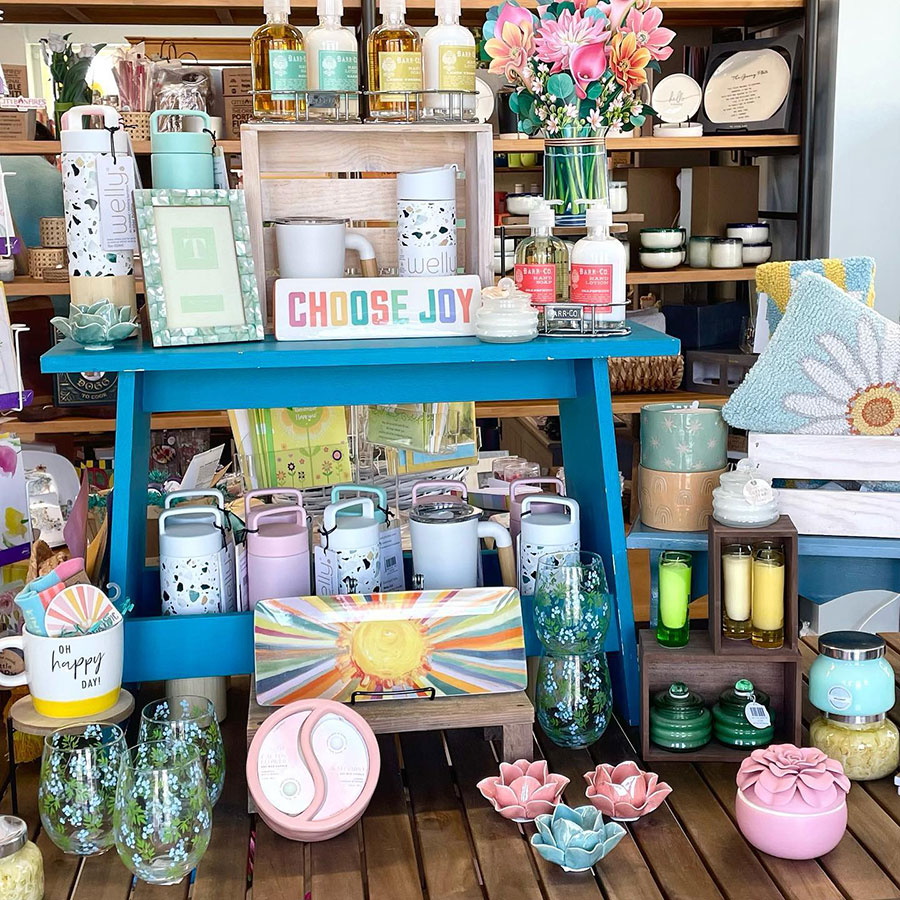 If you like vintage, time your trip for the first weekend of the month to visit DejaBlu Vintage, a beautifully curated vintage store a quarter-mile up the way on Love Point Road. Owner Terri Freidl spends much of each month sourcing and staging vintage finds, from upholstered sofas to MCM tables and curio accent pieces. At 8 a.m. Friday morning, they hand out tickets to the early birds, and the sale runs through Sunday. Check out their Facebook page the Thursday before to see what they're showcasing. 
Stop for seafood
Stevensville Crab Shack is that kind of old-school seafood market you feared had disappeared. Look for the red crab cutout as you turn onto Pier 1 Road, just after leaving US 50 on S.R. 8.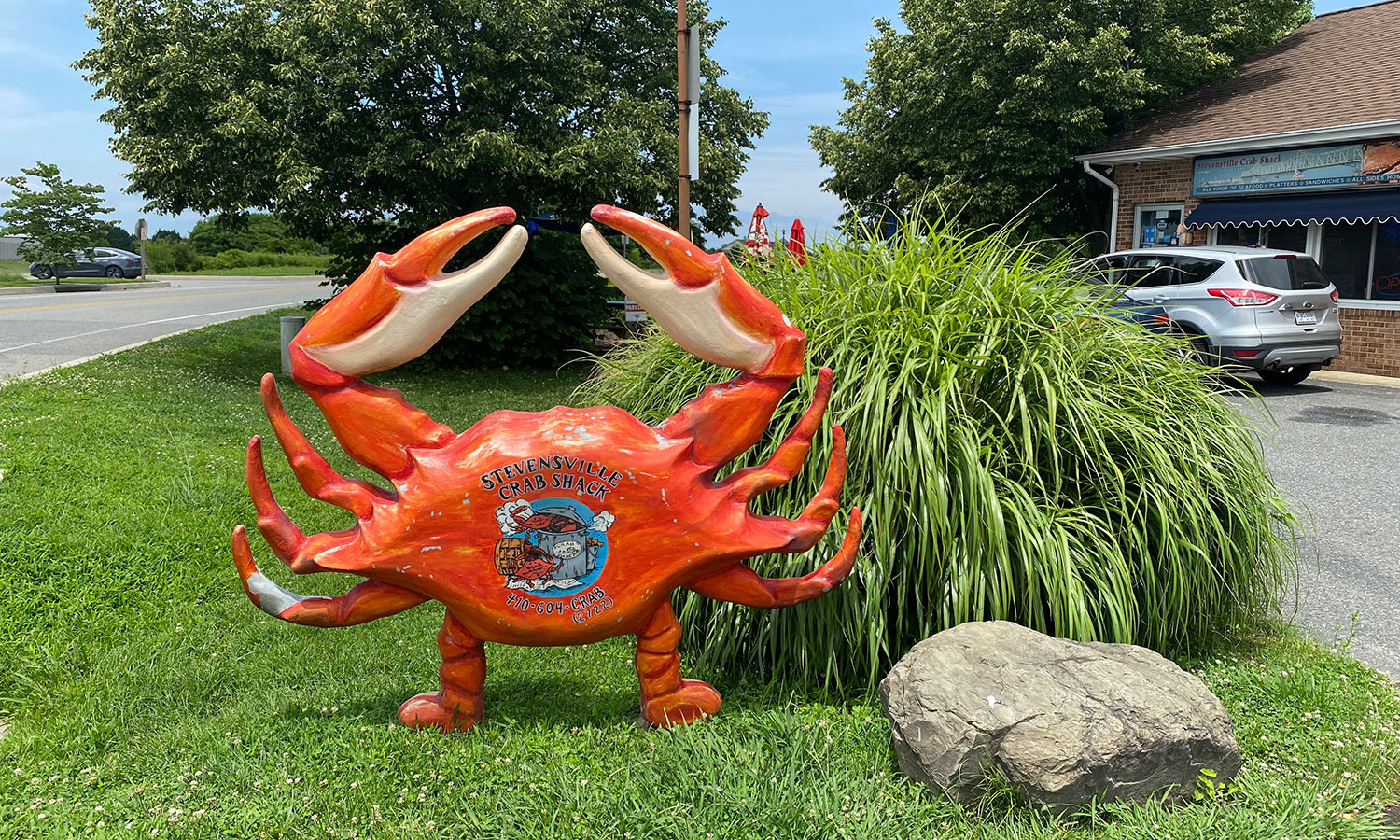 This family-owned shop sources locally, the steamed crab sizes and prices are updated daily, and the regular menu has seafood platters (I love the fried shrimp and clam strips), crab cakes, and homemade sides like veggie crab soup, macaroni salad, and tasty deviled eggs. Get your raw or steamed seafood to go, or eat it outside at an umbrellaed picnic table.   
Go for a ride
The Cross Island Trail roughly follows U.S. 50 from the Bay Bridge to Kent Narrows and draws loads of bicyclists on weekends. For something different, try South Island Trail, an extension that follows S.R. 8 from Matapeake State Park to the southern tip of the island.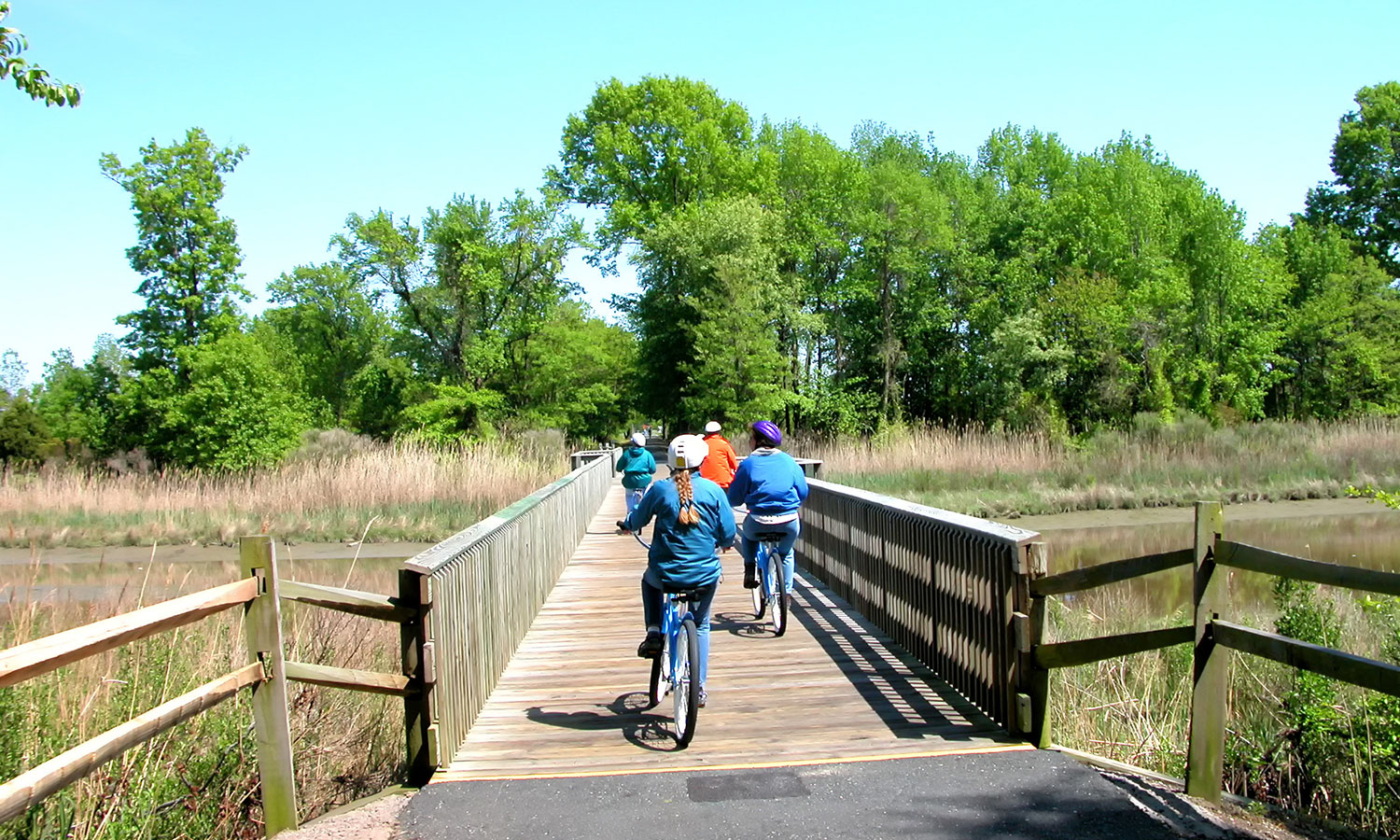 Your reward is fewer people, and a scenic turn-around pit stop at Romancoke Pier, a classic wooden fishing pier that extends 600 feet out into Eastern Bay. (It's also a great spot for sunset views.) 
Explore Love Point
Love Point was one of the last grand beach resorts that operated on the Eastern Shore, served by steamships in the days before the Bay Bridge. It burned down in 1965, ending an era, but you can still get a sense of the appeal by driving south along Love Point Road. Most of what you see is private land—acres of farmland, houses both humble and huge—but Love Point Vineyards and Winery offers tastings overlooking the Chester River from noon to 4 p.m. Thursdays and Fridays and til 5 p.m. on weekends. 
Try a tiki bar
Think all of the tiki bars are at Kent Narrows? Think again. Kentmoor Restaurant and Crab House is located on the western coast at Kentmoor Marina. Every summer they open Dirty Dave's Tiki Bar, serving adult beverages and bar food on the beach. The tables set in the sand are first-come, first-served, and have waiter service. Book ahead online for a weekend reservation which brings a spot on the beach, admission for up to 6 people (the max per spot), and an umbrella to fight the sun. Rates range from $30 for water view to $40 for waterfront.  
Watch the bridge traffic go by
Few restaurants in Maryland had the view that Hemingway's did for 20+ years, looking back over the Bay Bridge from the Bay Bridge Marina.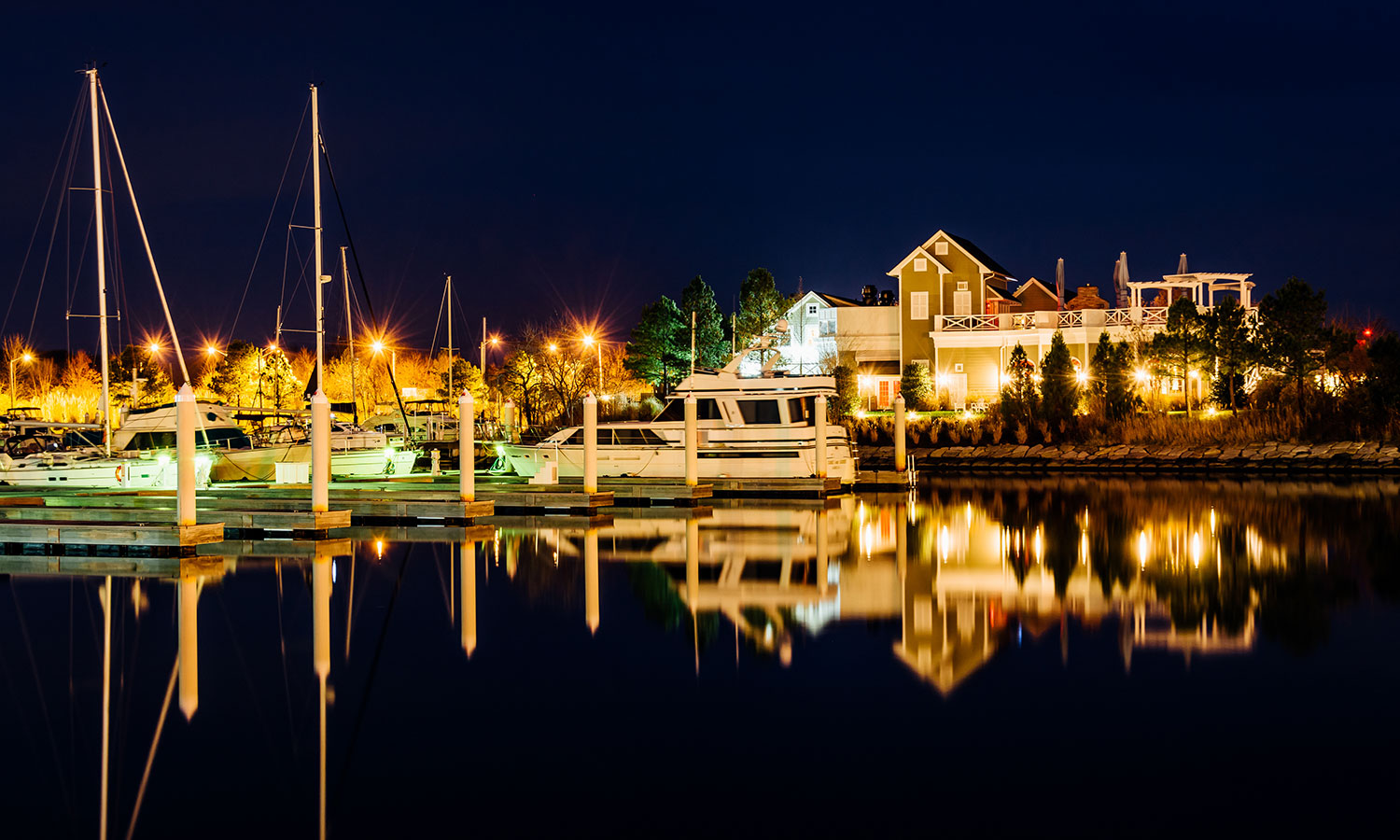 But truth be told, the food wasn't always up to snuff. Enter a welcome change: New ownership in 2021 that did a total overhaul, updating the interiors and bringing in the team from Chesapeake Bay Beach Club to oversee the menu. Now known as Libbey's Coastal Kitchen + Cocktails, the food matches the views.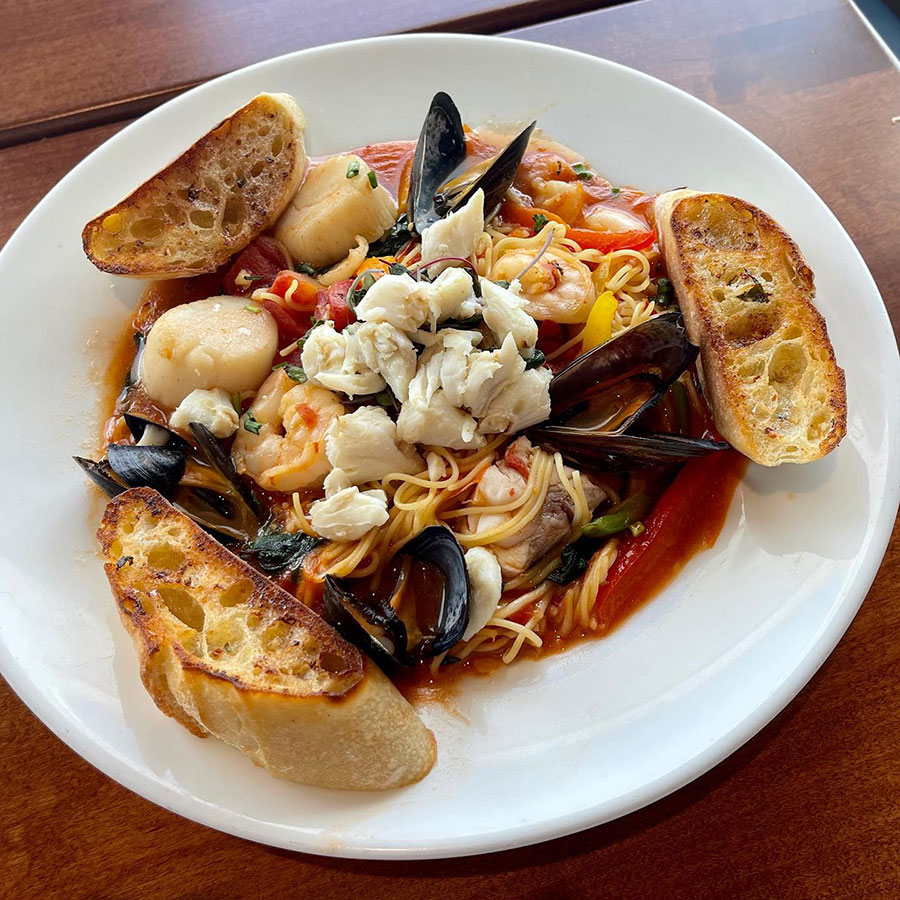 Dig into pizzas at the Below Deck bar, modern American in the main dining room (try the grilled rib-eye with Old Bay mashed potatoes), and cocktails to match, including what my friend deemed "the best Manhattan of my life." Take a seat on the deck and watch the traffic, embracing the fact that you have nowhere to be but Kent Island. 
---
Lead Photo: Stephanie Verni
Longtime travel writer/editor Susan Moynihan has visited 60+ countries, but her favorite pastime is exploring the back roads of her home state. Her book 100 Things to Do in Annapolis and the Eastern Shore was published in 2019, and she has a new one in the works.