Getaway to the Gateway – Thurmont, Gateway to the Mountains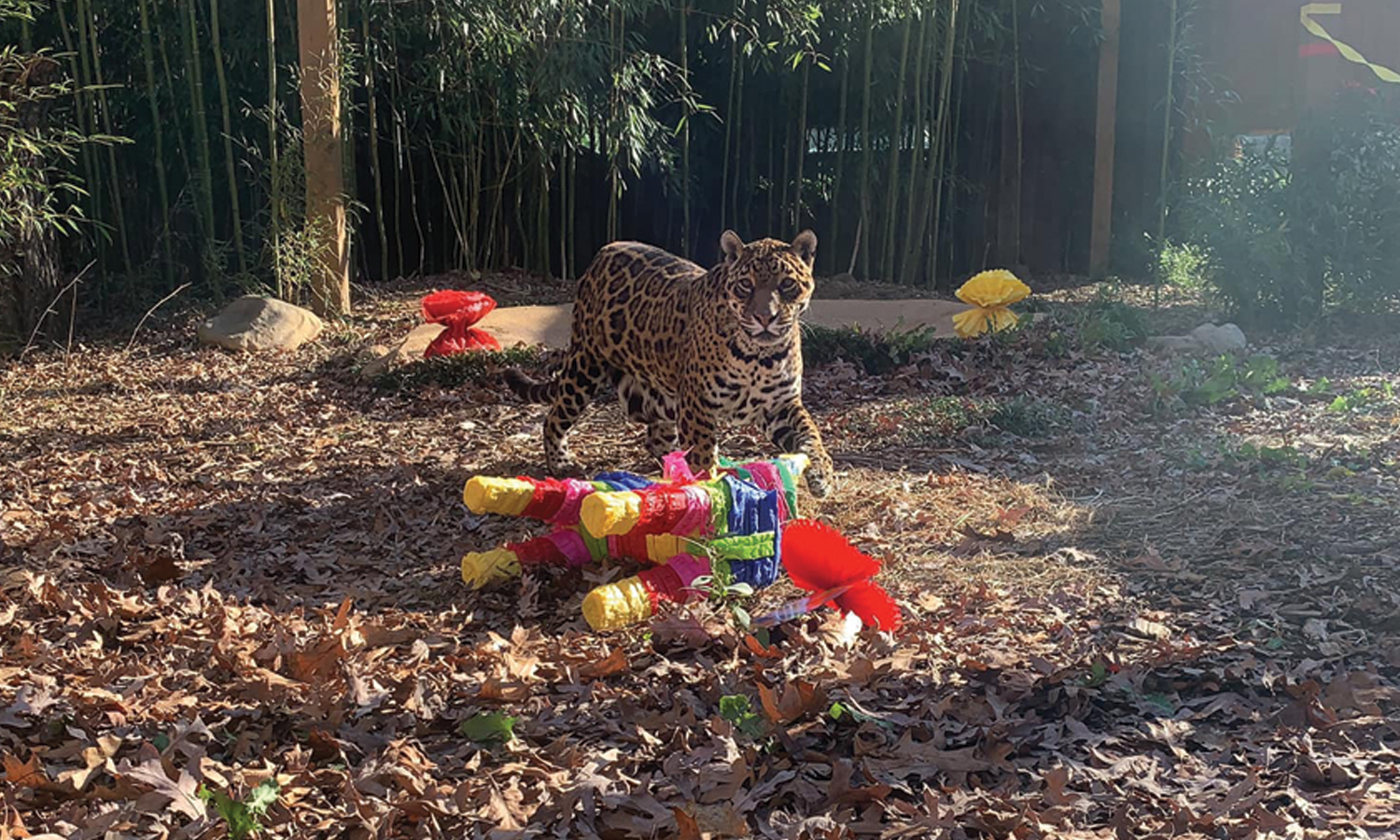 Explore hiking in several parks, a wildlife preserve, three covered bridges, wineries, and orchards. Enjoy dining in our locally owned restaurants.
Start: Catoctin Wildlife Preserve
Finish: Utica Road
Distance: 2 days, 5 stops, 8 miles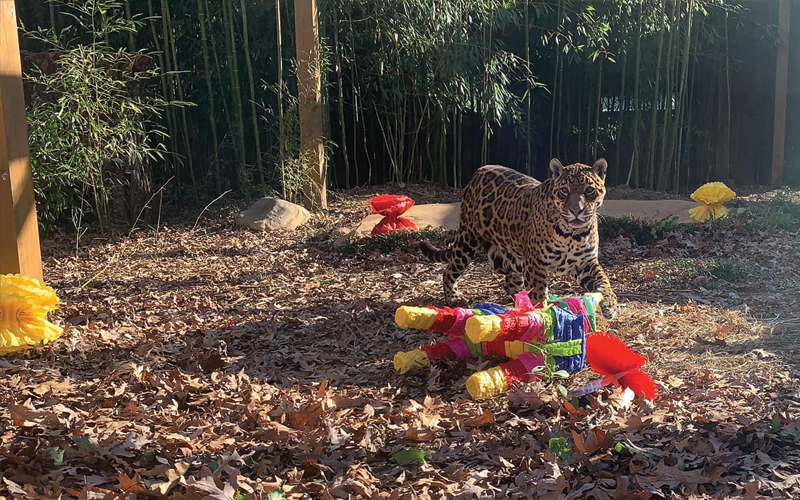 STOP 1
3019 Catoctin Furnace Rd, Thurmont, MD 21788
From llamas and lemurs to bears and boas, from macaws and monkeys to panthers and pythons, meet over 600 exotic animals on your zoo adventure. Amazing experiences and exciting new animal friends await you in this 50-acre park! Catoctin Wildlife Preserve features more interactive touch and feed opportunities than any other zoo in the region. These amazing animals are vital ambassadors for their species.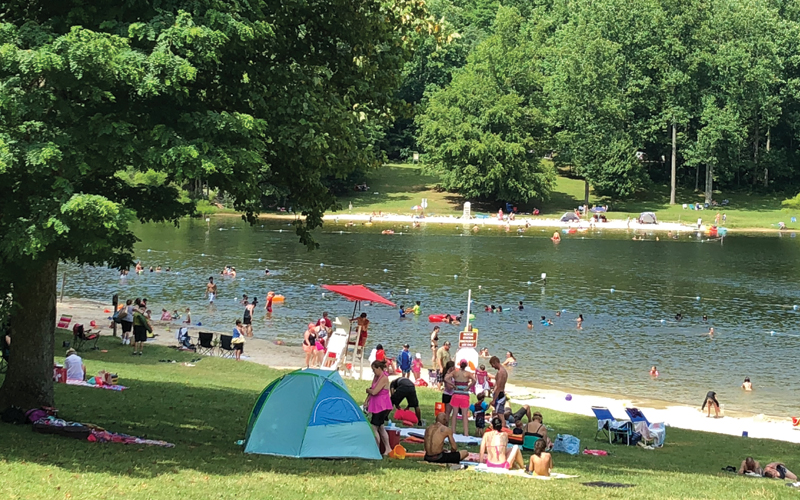 STOP 2
Cunningham Falls State Park
14039 Catoctin Hollow Rd, Thurmont, MD 21788
Cunningham Falls State Park is located in the picturesque Catoctin Mountains. Create your own outdoor adventure with ten hiking trails including the African American Trail at Catoctin Furnace. Enjoy hiking, picnicking, swimming, camping and cabins, boating, fishing, and wildlife. Cunningham Falls has the highest cascading waterfall in the state of Maryland, a beautiful lake for boating, and a beach area for swimming. Catoctin Mountain National Park is located directly across Route 77.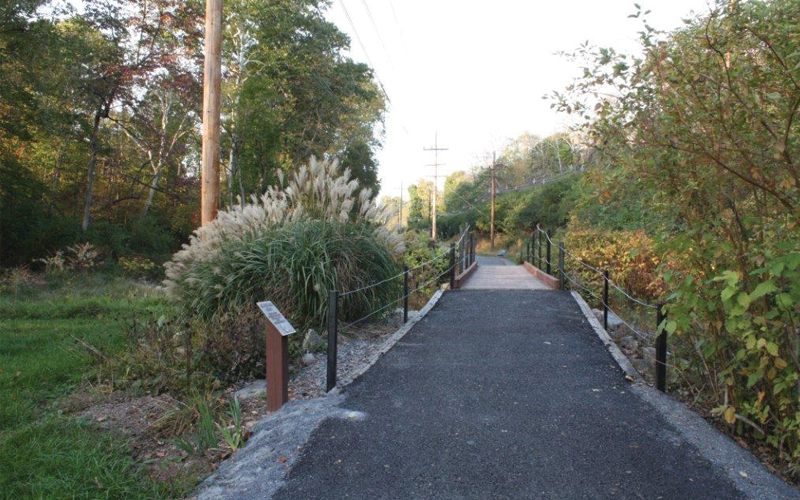 STOP 3
Thurmont Trolley Trail
125 East Main St, Thurmont, MD 21788
For approximately 50 years, Thurmont was the "end of the line" for a trolley system that traveled from Frederick to Thurmont. After the final trip in 1954, the tracks were removed and became a rails to trails project in 2004. Hop on the Thurmont Trolley Trail and take a relaxing walk from East Main Street to the Thurmont Regional Library. You will see Hunting Creek, trees, and wildlife indigenous to the Catoctin Mountains along the .75-mile trail. You will see the iconic Murals on Main across the street from the beginning of the trail.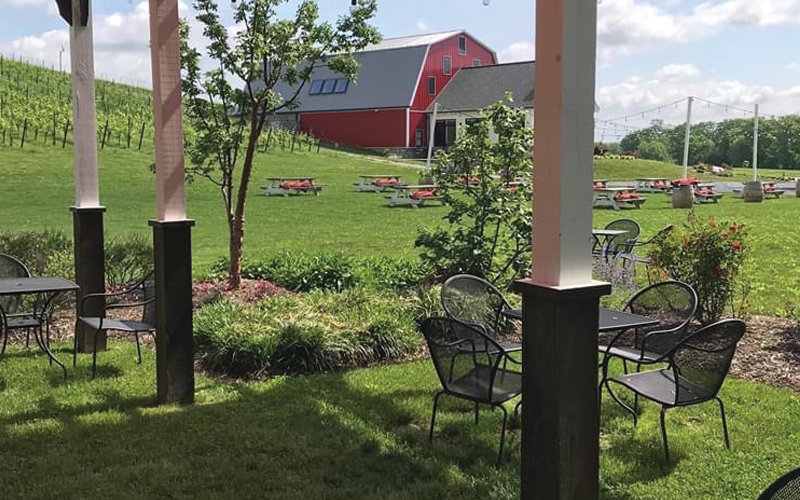 STOP 4
Catoctin Breeze Vineyard
15010 Roddy Rd, Thurmont, MD 21788
Relax and enjoy Catoctin Breeze Vineyard's handcrafted wines and the scenic views that deliver a quaint and intimate experience. Catoctin Breeze won Best In Show in the Maryland Comptroller's Cup Competition back-to-back in 2018 and 2019. Guests must be ages 21 and older (no infants or children). You may enjoy wines by the bottle and are welcome to bring your own picnic! Visit the other nearby vineyards, too: Links Bridge Vineyard and Springfield Winery, Distillery, Brewery.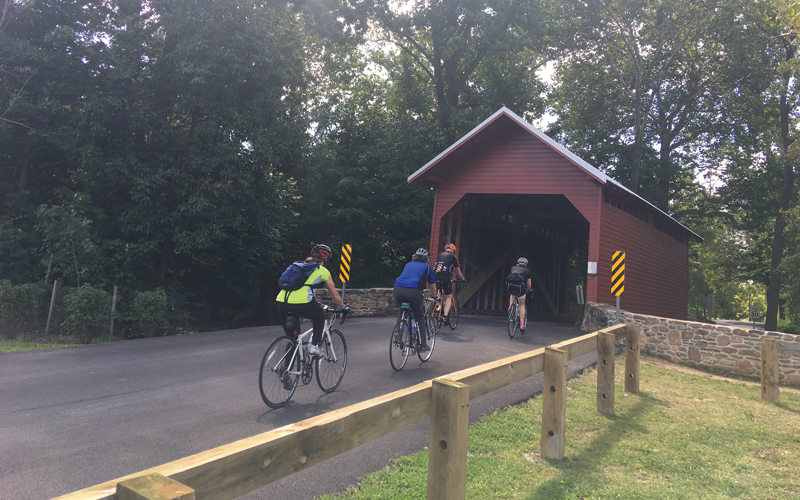 STOP 5
3 Covered Bridges
Roddy Road Covered Bridge, Roddy Rd
Loys Station Covered Bridge, Old Frederick Rd
Utica Mills Covered Bridge, Utica Rd
Thurmont is home to three historic covered bridges. All three bridges are listed on the National Park Service's National Register of Historic Places. The Utica, Loy's Station, and Roddy Road covered bridges all cross streams in northern Frederick County within twelve miles of one another. Besides their beauty, the bridges are also structurally interesting, as all three have different truss systems. All three bridges have beautiful parks located by the bridges.
Thurmont Office of Economic Development promotes tourism for the Thurmont Area. For more information on road tripping to Thurmont visit: www.ThurmontMainstreet.com